THE REPUBLIC OF TEA'S NEW WEB SITE IS AN EDUCATIONAL TEA EXPERIENCE
Created to Enrich People's Lives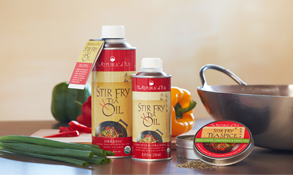 The Republic of Tea's new Web site (www.RepublicofTea.com), an educational tea experience built especially for Citizens (consumers) of The Republic of Tea, is live today. It features a homepage dedicated to tea education, informative tea-focused videos and The Citizen's Tea Library -- a fully-integrated tea-knowledge center. Further, the new site is a visual embodiment of the brand and emblematic of The Republic of Tea's "Sip by Sip Rather Than Gulp by Gulp" lifestyle.

"Most commerce Web sites are designed to sell something. The Republic of Tea's new site is a tea educational experience created to enrich people's lives," said Ron Rubin, The Republic of Tea's Minister of Tea (owner/CEO).

The heart of The Republic of Tea's new Web site is The Citizen's Tea Library, built as an entirely separate system and powered by WordPress.  The Citizen's Tea Library, a digital reference center, is relevant to everyone from tea aficionados to casual tea enthusiasts.  It offers fresh, objective and practical tea information from authoritative sources, who can answer any question related to tea. Also, The Citizen's Tea Library is largely shaped by Citizen involvement and interests, as the content is based on their specific questions, comments and requests. 

The site follows the basic principles of Feng Shui as observed by The Republic of Tea at their Novato, California, headquarters, specifically in terms of color implementation.  Designed in conjunction with the visionaries at Happy Cog, The Republic of Tea Web site is a visual embodiment of The Republic of Tea brand – emblematic of The Republic of Tea lifestyle. The color pallet is comprised of calm, relaxing colors like tea-leaf green, juxtaposed with power colors like hibiscus red and golden peach.

The Web site's focus on tea knowledge furthers the aim to educate, inspire and communicate the quality, benefits, value and lifestyle of The Republic of Tea in all things. The new site will highlight educational initiatives including, but not limited to:  a schedule of regular tea classes and tastings held at Embassies (retailers) throughout the U.S., a series of informative videos on tea and tea preparation and first-person reports from The Republic of Tea's annual tea experiential trips to tea-growing regions in South Africa, China, Taiwan, Japan and India.

The Web site's blog is the foundation for The Republic of Tea's new social presence, which also includes Twitter (@republicoftea), Facebook and YouTube. These protocols will give Citizens the opportunity to receive the brand's latest news and information, connect with other Citizens and experience the Sip by Sip lifestyle.

In the development of its new education-centric Web site, The Republic of Tea utilized WordPress in an innovative, new manner and supported start-up companies like ZenDesk. This strategy is in keeping with the brand's aim to continually learn, grow and innovate in order to progress, succeed and accomplish its goals.

The Republic of Tea enriches people's lives through its premium teas, education and innovation, as it emphasizes a "Sip by Sip Rather Than Gulp by Gulp" lifestyle. Founded in 1992, The Republic of Tea sparked a specialty tea revolution. Today the brand offers an unequaled selection of the highest-quality teas, herbs and ready-to-drink unsweetened iced teas, available exclusively at specialty retailers throughout the U.S. Further, The Republic of Tea is mindful of how its actions impact the greater community and actively supports worthy organizations like Susan G. Komen for the Cure, the Prostate Cancer Foundation, Room to Read and The Ethical Tea Partnership. For more information, please visit www.REPUBLICofTEA.com or call 1.800.298.4832.
---
THIRD ANNUAL CALIFORNIA WINE LIST COMPETITION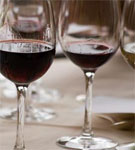 The California Restaurant Association, in partnership with the Wine Institute of California, is accepting entries for the third annual Best California Wine List Competition. The awards recognize restaurants with a strong commitment to staff education and offering a wine list that features an interesting selection of California wines appropriate to their cuisine. All interested restaurants are invited to apply by July 15. To enter, download an entry form at www.calrest.org and mail it in with a physical wine list.

The competition is divided into four categories: single-location restaurants; restaurants with two to nine locations, annual revenue less than $1 million; restaurants with two to nine locations, annual revenue of $1 million or more; restaurant companies with 10 or more locations.

Winners of the competition will receive recognition in a late-summer media blitz leading up to California Wine Month in September, as well as prizes from several of the state's major wine regions, such as getaways courtesy of Santa Barbara Conference and Visitors Bureau and Film Commission and the San Luis Obispo County Visitors and Conference Bureau. Participants also have the opportunity to submit California Wine Month promotions for inclusion in marketing efforts by the California Travel and Tourism Commission.

The statewide competition is presented to celebrate California Wine Month, by proclamation of Gov. Arnold Schwarzenegger. Wine is an important part of California's economy, as the state is the fourth largest wine producer in the world, making 90 percent of American wine and is responsible for nearly $18 billion in retail wine sales in the United States.

Winners in the 2009 competition included the Melting Pot, California Café of Los Gatos and Sacramento's Firehouse Restaurant.

For more information, contact bestcawinelist@calrest.org.

About the California Restaurant Association: The California Restaurant Association, with more than 22,000 member restaurants, is the definitive voice of the California restaurant and hospitality industry and has served to protect and promote its success since 1906. The restaurant industry is one of the largest private employers in California, representing more than 1.4 million jobs. Restaurants produce more than $58 billion in sales annually and generate more than $4.5 billion in sales tax for the state.

---
Intense Flavor without the Nerve Jangling Buzz?
Sanani Coffee from Yemen is the Only Coffee with the Stats to Back Up the Claim.
It is the coffee lover's Holy Grail:  To find a coffee with deep, rich flavor that has a caffeine content low enough that a second or third cup won't send the drinker spinning off the face of the earth.
This perfect balance can be found in a simple cup of Sanani---made from the coffee beans of Yemen where the world's most popular beverage is thought to have originated hundreds of years ago.  
"Yemeni coffee beans are cofea Arabica while a great deal of the cheaper, commercial coffee is made from cofea robusto beans," says Sanani's founder and president, Tariq Ausaf.   "Arabica beans are grown at high altitudes while the robusto beans are grown much lower.   It is much more economical to grow robusto beans and the yield is generally higher.   And the caffeine content is nearly twice as high as an Arabica bean.   However, for all its benefits, robusto beans do not have the rich, full flavor of an Arabica bean."
More surprising still is the relative caffeine content between Yemeni beans and some of its more famous Arabica cousins.  Colombian Supremo is 1.37% while Jamaican Blue Mountain and the famously mild Hawaiian Kona are 1.24% and 1.32%, respectively.   By contrast, the famous mocha beans from Yemen are just 1.01%.
Mr. Ausaf also points out that in the extensive research he conducted in the process of launching Sanani Coffee, he found many misconceptions when it came to the subject of roasting.   He found that many people believe that darker roasts usually equal higher caffeine content.   The simple scientific fact is, the longer a bean is roasted, the lesser the caffeine content by volume….which is why  a 3 ounce shot of French roast espresso may contain less than 50 mg of caffeine while a six ounce cup of commercial grade coffee could be delivering up to 175 mg.  
"Every bean has an optimal roast," says Ausaf.   "When our beans are harvested in Yemen, the roaster has to take many factors into account before he decides at what level to roast the beans---was it a wet or dry year?   What was the yield?   Are the majority of beans from the highest elevations or a little lower?   In the end, the decision is made according to what will maximize the flavor."
To this end, Ausaf will not consider making a decaffeinated Sanani.   "People are always asking me when I will introduce this in our line," he laughs.   "I have no scientific basis for saying so, but it seems to me that in the process of decaffeination some of the flavor will be lost.  Even if you compare a caffeinated and decaffeinated instant coffee side by side, you can tell there is a significant difference in the flavor."
For more information, please visit the Sanani website at www.sanani.com.
---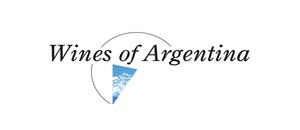 4th Annual Argentina Wine Awards
A Record 18 Trophies and 30 Gold Medals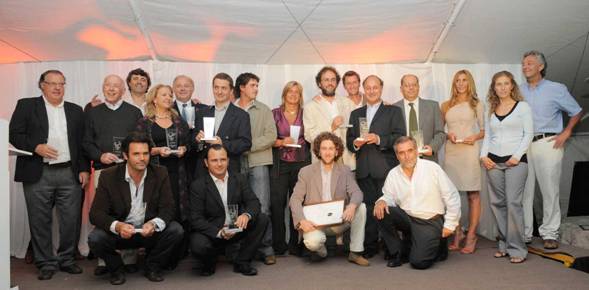 The Argentina Wine Awards is a landmark event that enables producers to show Argentina's high quality wines to the world. It is much more than a contest; it is an activity organized to promote development, debate and the enhancement of the entire industry. 
This past February, over 3 intense days, a panel of 12 International Masters of Wine, reflecting the growing global presence of Argentine wines, tasted and rated an unprecedented 650 samples from 138 wineries.  The results,18 Trophies, 30 gold, 182 silver, and 260 bronze medals, highlight the sheer depth of quality that is emerging from Argentina.

The judges,chosen not only for their deep knowledge of wine but also for their understanding of an extremely diverse set of international markets, included:
US: Roger Bohmrich MW; Sheri Sauter Morano MW
Canada: Barbara Philip MW
UK: Jo Ahearne MW; Rosemary George MW; Sebastian Payne MW; Peter McCombie MW (New Zealander);    Dirceu Jr. Vianna MW (Brazilian)
Germany: Frank Roeder MW
Sweden: Madeleine Stenwreth MW
Finland: Essi Avellan MW
Hong Kong: Debra Meiburg MW (American)
The local panel was formed by nine of our most renowned Argentine Winemakers; Edgardo del Pópolo (Dona Paula), Daniel Pi (Trapiche), Andrea Marchiori (Vina Cobos), Hervé Birnie-Scott (Chandon), Matías Riccitelli (Fabre Montmayou), Sebastián Zuccardi (Familia Zuccardi), Gustavo Bertagna (Dominio del Plata), Federico Galdeano (Trivento) and Santiago Mayorga (Mendel).

"This competition is a fantastic idea, you have people from key markets coming, and you are brave enough to ask us what we think" Peter McCombie (UK/New Zealander)
 "When I taste Argentinean wines I am always excited. I think it delivers extremely good value for money." Dirceau Vianna (UK/Brazilian)
"I was so impressed with the quality of the Bonarda." Sheri Sauter Morano MW (USA)
 "The varieties in which I see greatest promise are Syrah and Cabernet Franc" Roger Bohmrich MW (USA)
"When people drink Argentinean wine they feel this sense of place - the feeling of Argentina as this exotic Old World, New World mix of cultures. This really comes through in the wine" Barbara Philip MW (Canada)
As in previous years the tasting washosted by Wines of Argentina and CoViar and wasplanned and managed expertly by Hunt & Coady from the UK. Adouble blind tasting format and 20-point scale were utilized.
For information visit: http://argentinawineawards.org
---
SEX AND THE CITY INSPIRED COCKTAILS FOR FATHER'S DAY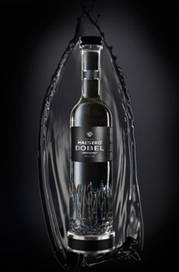 MR. BIG & THE DOBEL NEAT: This cocktail blends elegance with a touch of arrogance… just like Mr. Big's distinct style.
DOBEL NEAT:
2 parts Maestro DOBEL Diamond Tequila
Glass: Sniffer
HARRY GOLDENBLATT & THE PERFECT PALOMA : Like world's number one husband, Maestro DOBEL's Perfect Paloma is flawless.
PERFECT PALMOA:
2 parts Maestro DOBEL Diamond Tequila
4 parts Grapefruit Soda
Splash of Lime Juice
Glass: Rocks
Garnish: Lime Wedge
---
Lugano Celebrates Ten Years of Awarded Regional, Rustic Italian Fare focused on Local, Sustainable, Organic and Imported Italian Ingredients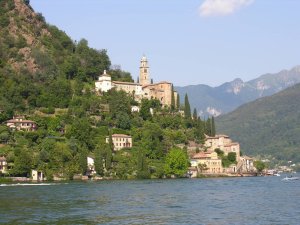 LUGANO CELEBRATES TEN YEARS WITH WORLD WINE STARS
Countess Noemi Cinzano and Hans Vinding-Diers 
from Italy's
Argiano
 and Argentina's 
Bodega Noemia
TEN YEARS - TEN COURSE - TWO CONTINENTS!
As the world has moved into all things fast, Lugano's owner and chef Greg Neville holds tight to the traditions of the past where slow guides his attention to regional, rustic Italian fare focused on local, sustainable, organic and imported Italian ingredients.  Although many are finding the benefits of slow food, Neville's intense love for the natural elements found in Italian dining leads him to Italy time and time again to enhance his Salt Lake City restaurant with refined skills and relationships.  His dedication to fine Italian cuisine has been recognized since Lugano's opening and continues to reap the state's highest accolades.  Neville's lengthy list of awards can be seen at luganorestaurant.com, including the 2010 "Best Italian Restaurant" accolade from both Salt Lake Magazine and Best of State.   Neville was also recognized as "Best Chef" in Salt Lake Magazine's 2008 listings and has been featured as one of America's best chef's twice at the James Beard House in New York City.
Over the past decade he has welcomed many renowned winemakers and vineyards to greet guests and unveil their secrets.  On Wednesday June 9 at 6:30 p.m., the biggest wine stars of Lugano's decade will be at the restaurant when Countess Noemi Cinzano and Hans Vinding-Diers come to commemorate a decade of awarded Italian dining.  The public is invited to share in the celebration for $79 per person for the award winning Chef Neville's ten course menu, with an optional
Argiano
(Italy) and
Bodega Noemia
(Argentina) wine pairing for $59 per person.  Cinzano and Vinding-Diers, like Lugano, pride themselves on slow.  Their award winning wines are pure with minimal human intervention as they focus on "terroir," meaning soil and micro climate over technology.  In the end, their organic and biodynamic wines are known as some of the world's best.  In Vinding-Diers own words, "Try the wines, they speak!!!" Reservations from the Lugano Anniversary Celebration can be made by calling 801.412.9994.  
"The stars are aligning for Lugano's ten year anniversary," remarks Greg Neville.  "As I return to Italy as often as possible to explore the country's culinary traditions and expand my understanding of its richness, I have the amazing opportunity to visit renowned vineyard and learn of their unique grapes, growing techniques and climates.  There are many that stand out as remarkable.  I could not be more thrilled to welcome Countess Noemi Cinzano and Hans Vinding-Diers to Lugano.  Their vineyards in Montalcino, Italy and Patagonia, Argentina are out of this world!"
A member of the well-known Italian Cinzano family whose vermouths date back to 1757, Countess Noemi Cinzano grew up in the vineyards that belonged to her family but chose to explore other options when she moved to Brazil at 17 years old.  In 1992, her wine roots pulled her back into the family business as she sought the best possible place for the highest quality wine production and took over the
Argiano
estate in Montalcino.  Today, she solely owns Argiano where she oversees wine production and marketing and co-owns one of Argentina's top five wineries,
Bodega Noemia
in Patagonia with Hans Vinding-Diers.
Hans Vinding-Diers of Danish and English origins, was born into a wine family in Stellenbosch, a famous wine district in the Cape area of South Africa.  At the age of five, he moved with his family to France where his parents owned Chateau de Landiras.  Although he was raised in a wine family, he did not enter the business until 1987 in Australia.  Since that time he has completed over 40 harvests in more than nine countries and now is the principle owner of
Bodega Noemia
, listed as one of the "10 Best Wineries in the World" in Wine & Spirits this year and known to be one of the top five in South America.  Vinding-Diers is also a consulting winemaker at
Argiano
, where he created the Suolo wine in 2000, and at Bodega Chacra, Piero Incisa's estate in Patagonia.  He is one of only 15 Young Lions-Winemakers of the Future, headed by Master of Wine Serena Sutcliff of Sotheby's and organized by Vinitaly in the United States.
The celebration dinner at Lugano will feature wines from Argiano and
Bodega Noemia
paired with the ten course chef's menu.  Both vineyards are repeatedly awarded for their high rating wines, commanding at least 90 point ratings throughout the world, and can be found at Lugano throughout the year.  Many wines from these vineyards can be found in Salt Lake City wine stores.  Countess Noemi Cinzano and Hans Vinding-Diers will share their expertise with Lugano diners at the event.   
---
O Classico de Coquetel Manhattan

We want to congratulate the organizers of the Manhattan Cocktail Classic for a job well-done.  As the official Caipi-Mobile for the MCC, we thoroughly enjoyed every second of it.  For those who have not yet experienced the Leblon Caipi-Mobile, please come see us in NYC or Hollywood.  Ask for Cachaça Tom or Muddling Mike!
Naren Young interviews Steve Luttmann (CEO of Leblon Cachaça) on the Legalize Cachaça movement.
The Leblon Team attends the Manhattan Cocktail Classic Gala at the New York Public Library.
 Rickhouse comes to New York City during the MCC. Erick Castro was behind the bar at PDT shaking up some great cocktails.
Erick Castro serves his Spring Fever Sorbet Punch at the Dizzy Fizz Tastemaker's Punch.
 Blame It On Rio

2 oz. Leblon Cachaça
3/4 oz. fresh-squeezed lemon juice
1/2 oz. orchard apricot liqueur
1/2 oz. raw sugar simple syrup
2 dashes whiskey barrel-aged bitters
lemon twist, for garnish

Combine all of the ingredients in a shaker with ice. Shake well and serve on the rocks. Garnish with a lemon twist.
Spring Fever Sorbet Punch

2 cups Leblon Cachaça
1/2 cup Mathilde Pear
3/4 cup fresh lime
1/2 cup Honey syrup (1 to 1)
1/2 cup Cucumber Juice
1 cup sparkling water
8 pinches of salt

Combine all of the ingredients into a punch bowl. Garnish with cucumber wheels & lime wheels. Serve with a scoop of lime sorbet.
---
Ventura County Wine Trail Announces
3rd Annual Ventura County Wine Trail Celebration Scheduled
Two years after launching the first Ventura County Wine Trail Map, Ventura County continues to flourish as one of the newest wine regions in California. In 2008, a handful of local wineries joined forces to produce the first Ventura County Wine Trail map to help raise awareness of artisan, handcrafted wines throughout Ventura County. The news has been spreading...fast!
The map was designed as a full-service tool for tourists and locals, highlighting some of the best the county has to offer. Visitors can plan an entire trip in the area, complete with wine tasting tours, local attractions, dining suggestions and accommodations. The Ventura, Oxnard and the newly formed Ojai Visitors Bureaus are also supporting the Ventura County Wine Trail. Both visitors bureaus from Ventura and Oxnard offer weekly wine tasting tours on Saturdays and Sundays.
With the third printing of the map and tasting event scheduled for June 17, we are proud to announce the addition of five new wineries to the Ventura County Wine Trail. The 3rd Annual celebration showcasing all of the wineries, restaurants, local attractions, visitors bureaus and wine tours is scheduled for Thursday, June 17 at the historic Heritage Square in downtown Oxnard (715 South "A" Street, Oxnard). The event will be held at 5:30-8:00pm. Advance tickets are $25 per person/$30 at the door. Purchase advance tickets online at www.VenturaCountyWineTrail.com . The event is open to the public and includes tastings of delicious artisan wines, appetizers from local restaurants, local attraction displays, live music and fun. For the first time this year, we will also be hosting a VIP Winemaker's Dinner to be held at 7:00pm, on the same day. Advance tickets for the VIP dinner also include entry to the event. Tickets are $95 per person. The intimate and private VIP Winemaker's Dinner will include a four-course authentic Italian and Mediterranean fusion dinner overlooking Heritage Square. VIP guests will also be treated to an exclusive tasting of Los Robles Hills Winery's limited production wines, Merlot and Veritas, a Sangiovese/Cabernet Sauvignon blend. Los Robles Hills Winery is situated in Thousand Oaks and makes such limited production wines, that are rarely tasted publicly. Dinner will also include an opportunity to meet and greet the winemakers of Ventura County and a special welcome gift.
---
---