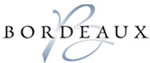 TODAY'S BORDEAUX


100 Classic, Contemporary, Affordable Wines
www.bordeaux.com
---
RAISE YOUR PADDLE AND GLASS
FOR LOCAL CHARITIES
NOWFE uncorks details of exclusive VINOLA Wine Tasting & Auction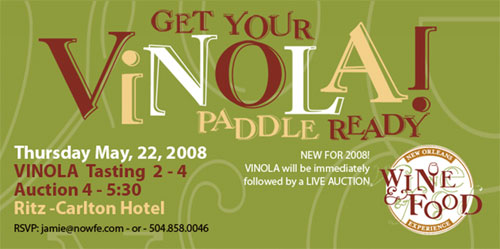 New Orleans, Louisiana – The 17th annual New Orleans Wine & Food Experience (NOWFE), May 20 – 24, is one of the most distinctive epicurean events of its kind and the quintessential experience for the serious wine connoisseur.  This year's festival will draw wine enthusiasts from around the world for its five-day extravaganza.  Expanding on the wildly popular, and exclusive, VINOLA event of 2007, NOWFE will add two upscale wine seminars, and an exciting live auction of one-of-a-kind luxury lots up for bid.
"With the debut of our live auction, we are raising the concept of a wine and food event to new levels," states Howard Brown, 2008 NOWFE President. "No other culinary event of this caliber can offer the uniqueness New Orleans' event provides. Fabulous restaurants, extraordinary wine tasting opportunities, Southern hospitality, and now an exclusive event at which oenophiles can rub elbows with the world's most elite wine experts and producers, all while bidding on one-in-a-lifetime experiences."
The VINOLA Wine Tasting will take place at the Ritz-Carlton New Orleans on May 22 at 2pm.  This year's marquee event, the Live Wine Auction, immediately follows the tasting event and will feature a dozen extreme wine-oriented experiences.  The lots include a travel experience for four to France, exclusive travel packages to California Wine Country, an all-inclusive fishing and dining experience with renowned chef John Folse, large-format bottles artfully decorated by local Louisiana artists, a Viking wine storage system, VIP access to local sporting events followed by private winery dinners, and more.  In addition to live auction items, there will be numerous lots of fine wines up for bid at the accompanying silent auction. 
Nationally recognized wine auctioneer Fritz Hatton will be joined by local television news anchor Eric Paulsen in the "Going, Going, Gone" event.  Hatton, with 28 years of wine auction experience, began his career with Christie's, where he helped start their Wine Department, and has further been responsible for the largest auctions of wine ever organized in the United States. Having served as the auctioneer for the Auction Napa Valley for 15 years, Mr. Hatton became a vintner himself when he launched Arietta, a microbrand featuring handmade Bordeaux-styled Napa red wines.  Since 1983 he has conducted charity auctions throughout the United States involving wine in support of arts, education and medical charities.
NOWFE is a non-profit organization. Proceeds from the 2007 event benefited the Louisiana Restaurant Association's School-to-Career Program, The University of New Orleans School of Hotel, Restaurant & Tourism, The Chef John Folse Culinary Institute, Delgado Community College Culinary Arts Program, New Orleans Firefighter's Fund, The Deuce McAllister's Catch 22 Foundation, The Broadmoor Improvement Association, Inc, and the Emeril Lagasse Foundation.
The full program is listed on the NOW&FE website (www.nowfe.com) along with a link to purchase tickets.  For additional press information, including downloadable images, contact Liz Bodet 504.583.5550, egoliwas@bellsouth.net or visit the media center at www.nowfe.com.

---
6THE ANNUAL BOGART WINE AFICIONADO DINNER

Time: Thursday, May 8th 6:30 PM - 10:00 PM
Location: Walt Disney Concert Hall, 111 South Grand Avenue, Los Angeles, CA 90012
Cost: $1,250
Contact Info: 323-330-0520, info@bogartfoundation.org
---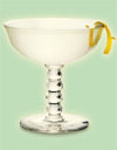 COCKTAIL RECIPE
St-Germain Can-Can Martini
2 oz. Vodka or Gin
1 1/2 oz. St-Germain
1/4 oz. Dry Vermouth or Dry White Wine
Shake all ingredients with ice and fine strain into a chilled Martini glass. Garnish with lemon or orange twist.
For more information visit www.stgermain.fr
---
SCULPTERRA & BACKROADS WINERIES OF PASO ROBLES
CELEBRATED THE BACK ROADS BOOGIE!
A Fundraiser for the Cal Poly Vines to Wine Club
SATURDAY, APRIL 26th at the Loading Chute in Creston
6350 Webster Rd. (Highway 229).
Wines Tastes included Sculpterra Winery, August Ridge, B & E Winery, Cass Winery, Chateau Margene, Maloy O'Neill, Rio Seco, GreMark, Penman Springs, Wild Horse, Falcon Nest and Still Waters Winery.

Taste the country specialties from The Loading Chute
Dance to the most popular band in Paso Robles: Funk:30!
JOIN THE SCULPTERRA COLLECTORS CLUB

Sculpterra sculpts the earth, the vines, and the wine to bring you distinctive award-winning wines. Now you can have two Sculpterra red wines shipped to your door or held for pick up four times a year: February 1st, April 1st, September 1st and December 1st.  Wine tasting at the Tasting Room for our Collectors Club members is always complimentary.  Club members are invited to our annual Collectors Club wine pick-up party, held the Saturday of Labor Day Weekend from 6:30 to 9pm.  Members receive 15% off wine purchases and 20% off case. Membership is free. To join, call us at (888) 302-8881 or email Martha at sculpterrawinery@gmail.com

Give Mom a treat she'll appreciate! Sculpterra Collectors Club Gift Memberships make a wonderful Mother's Day Gift that lasts throughout the year!

*For Moms special day, you can also call Martha and have a custom gift basket made for her, with wine, chocolate, strawberries…you choose, or leave it up to Martha to create something special. Call in advance at (888) 302-8881.

MORE MEDALS FOR SCULPTERRA WINES!

We are pleased to announce new Sculpterra Wine Medals!

2008 GRAND HARVEST AWARDS

GOLD MEDAL, 2006 Sculpterra "Maquette" red blend
---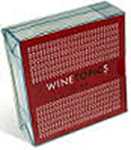 WINE TOPICS TO GO    

A fun way to learn and test your knowledge on the subject of wine.

www.topicstogo.com



---
COCKTAIL FLIGHT NIGHTS AT TY LOUNGE HAVE LANDED
Ty Lounge presents "Cocktail Flight Nights," a refreshing new excuse for locals to gather for a mid-week classic cocktail hour.  Every Wednesday, The Biltmore—which has been mixing and muddling exquisite cocktails for more than 80 years—will offer $12 flights of mini cocktail creations.  Each flight consists of three distinctly different culinary concoctions or classic drinks featuring a different type of liquor each week, with an emphasis on fresh, locally-sourced and seasonal ingredients, house infusions and on showcasing the Biltmore's impressive collection of fine spirits.  

Shaking things up even more, guests are invited to enjoy full-sized versions of the featured cocktails at half price as well as complimentary hors d'oeuvres by Executive Chef Martin Frost until 8 pm.  The evenings will feature trendier lounge-style music to create a relaxed atmosphere where guests can kick back, mingle and savor one of Santa Barbara's preeminent waterfront settings, whether seated cozily by the fireplace or on the heated outdoor terrace featuring spectacular views of Butterfly Beach and the Santa Barbara coastline. 

Why try one cocktail when you can try three?  Cocktail Flight Nights offer an interactive and entertaining cocktail experience, an opportunity to try new tastes and experience an array of flavors as well as discover how they mingle with a particular spirit in diverse ways.  Fun with a group or a friend, you can share, analyze, discuss, explore new tastes and sharpen your palate—with no complicated explanations, intimidating lingo or stuffy lectures.  You might even pick up an idea or two for your next cocktail party!

Ty Lounge
Four Seasons Resort The Biltmore Santa Barbara
1260 Channel Drive,
Santa Barbara, CA 93108
(805) 565-8513
---
ORONOCO . . . THE EXCITING
AWARD WINNING RUM FROM BRAZIL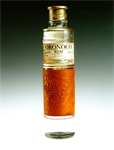 Super-premium White Rum from fresh cut Brazilian mountain cane is a product of the renowned cachaca makers Vincente and Roberto Bastos Ribeiro. They create fine quality products in Oronoco, located in the lush slopes of Novo Fiburgo in the highlands of Rio de Janeiro. Brazil played a key role in creating rum as we know it today. The Dutch who contgroled the sugar ane prodiction in the 1600's were forced out in 1694 by the Portugese, and then the Dutch took ltheir sugar cane plants and expertise in distillation to the Caribbean, giving birth to the modern rum industry. The Bastos Ribeiro's brothers have brought this story full circle with Oronoco Rum.
---
TWO WONDERFUL ROSE REFRESHERS
FROM KENWOOD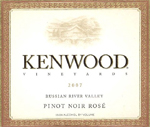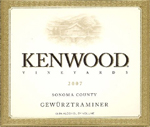 These delightful blush visions are the perfect touch for Mother's Day brunch or spring/summer gatherings, especially garden style parties. Light and refreshing, they pair well with salads, fruits, fish or fowl, and give a beautiful appearance to any menu. Visit www.Kenwood.com
---