SIPS   .    .    .
WINE + FOOD FESTIVAL AT SBMNH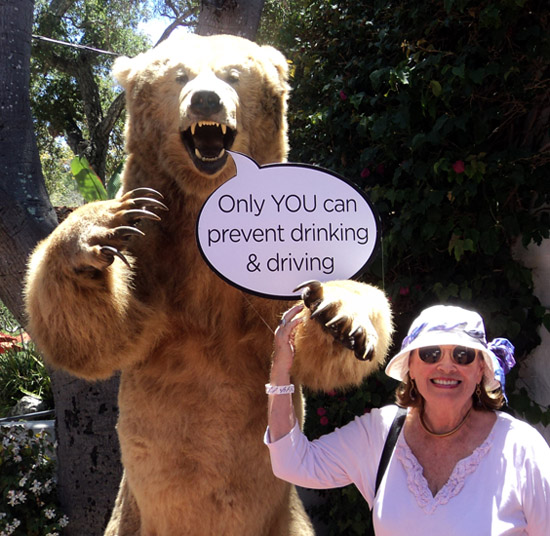 Get your favorite sun bonnet ready for the Santa Barbara Museum of Natural History Wine + Food Festival Saturday June 30, 2018, 2:00-5:00 PM. Visit www.sbnature.org for tickets and information. A bevy of the finest food & wine purveyors will be serving and pouring once again in the beautiful backyard of the Museum of Natural History.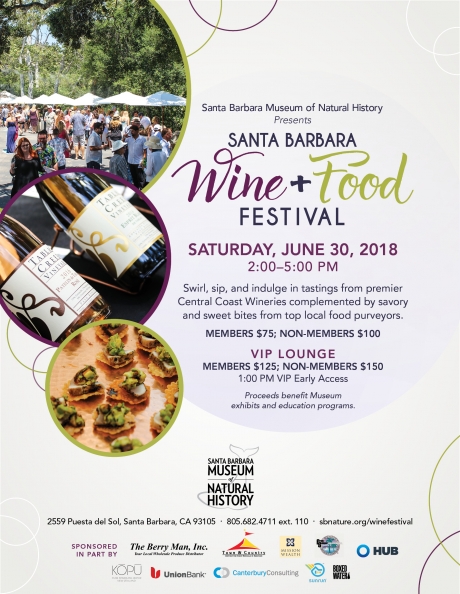 _____________________________________________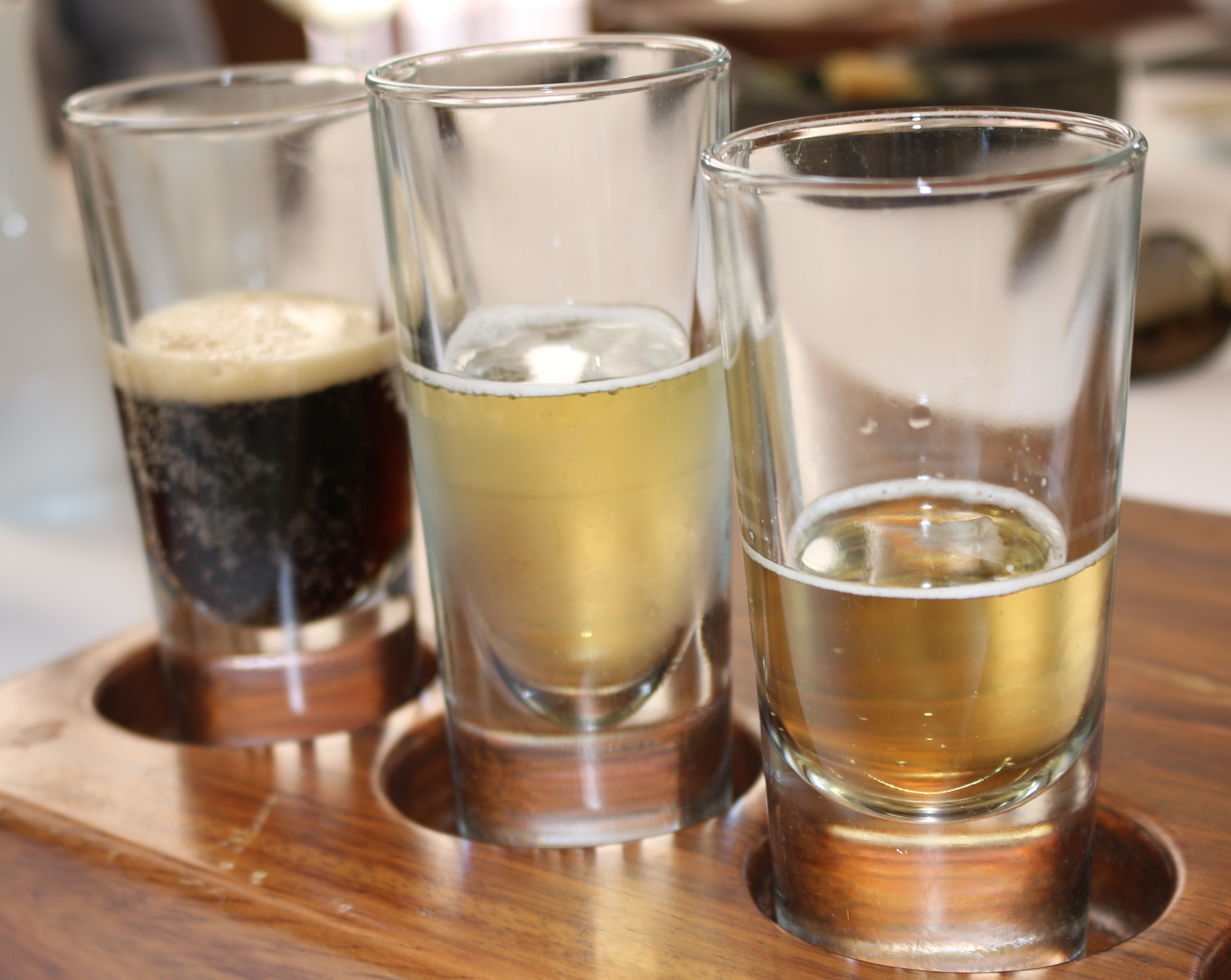 CRAFT BEER TASTING A HIGHLIGHT OF GUACAMANIA AT CASA VELAS RESORT
by Bonnie Carroll
Each week Casa Velas' seasonal craft beer tasting pairs artisanal beers with food items including fresh apple salad and crisp ceviiche, but during the Guacamania weekend at the hotel March 28-30 we were was delighted to savor delicious avocado designed Mexican entrees, salads and soups with the craft beers selected for tasting.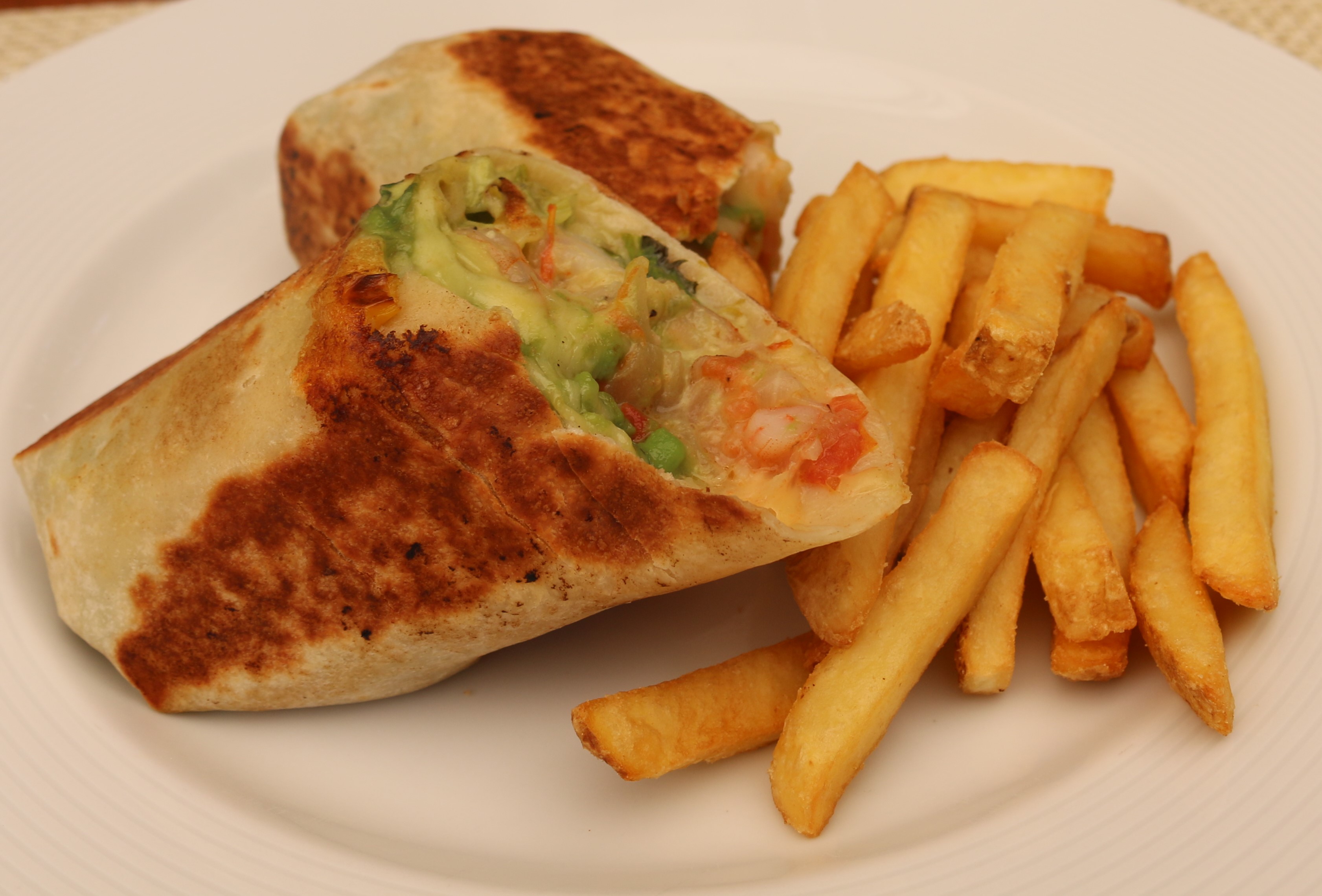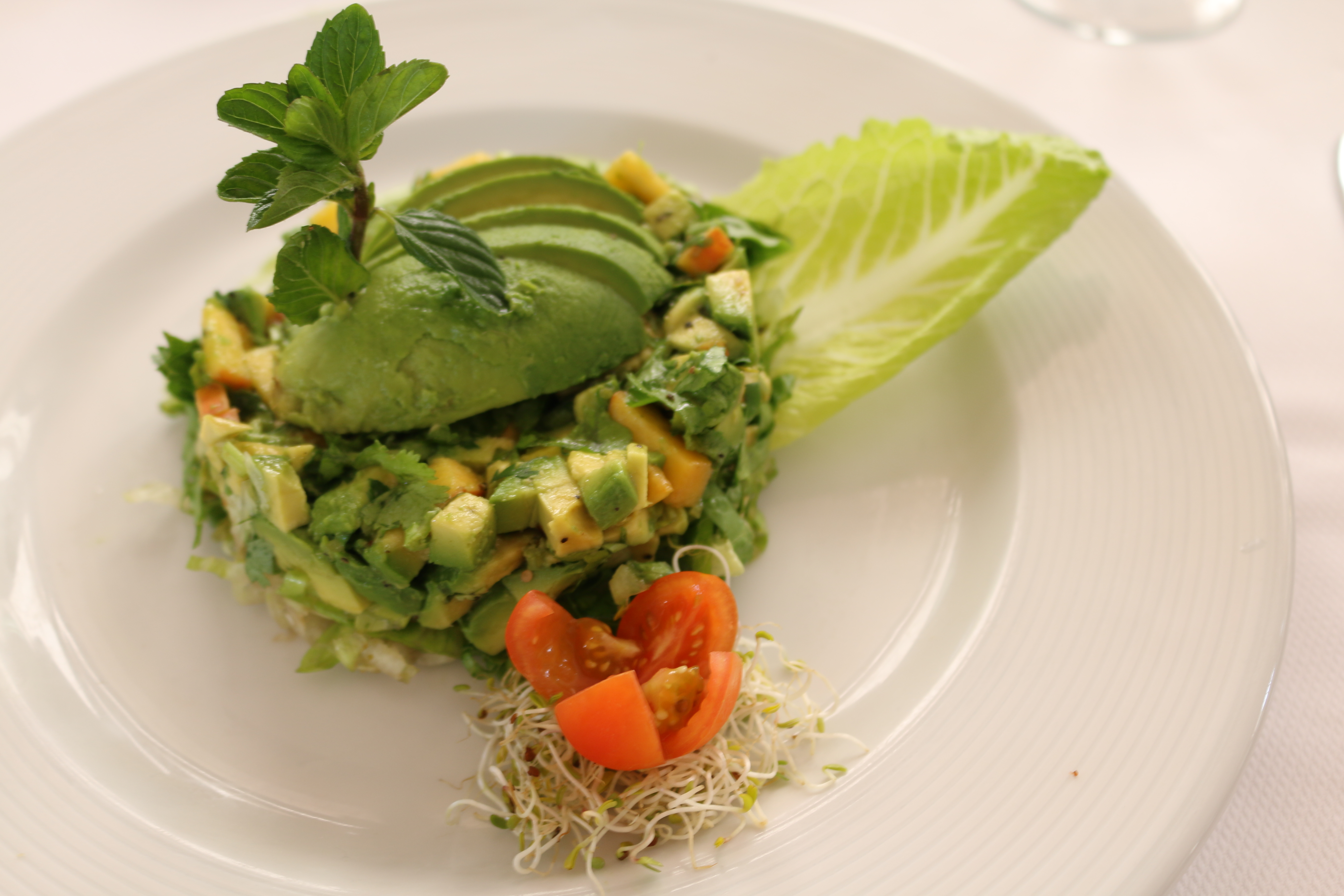 These amazing quacamole lunch plates were paired with a light and refreshing Cerveza Cayaco, which has notes of freshly baked bread and rice accompanied by floral and citrus aromas; the medium bodied Cerveza Colimita, a tropical German Lager style with light bitter notes and floral aromas on the palate; an American style Cerveza Paramo pale ale made with 3 types of malt, offering hints of tropical, citrus and passion fruit; and the coffee porter, Cerveza Ticus, with light and complex toasted coffee bean flavors.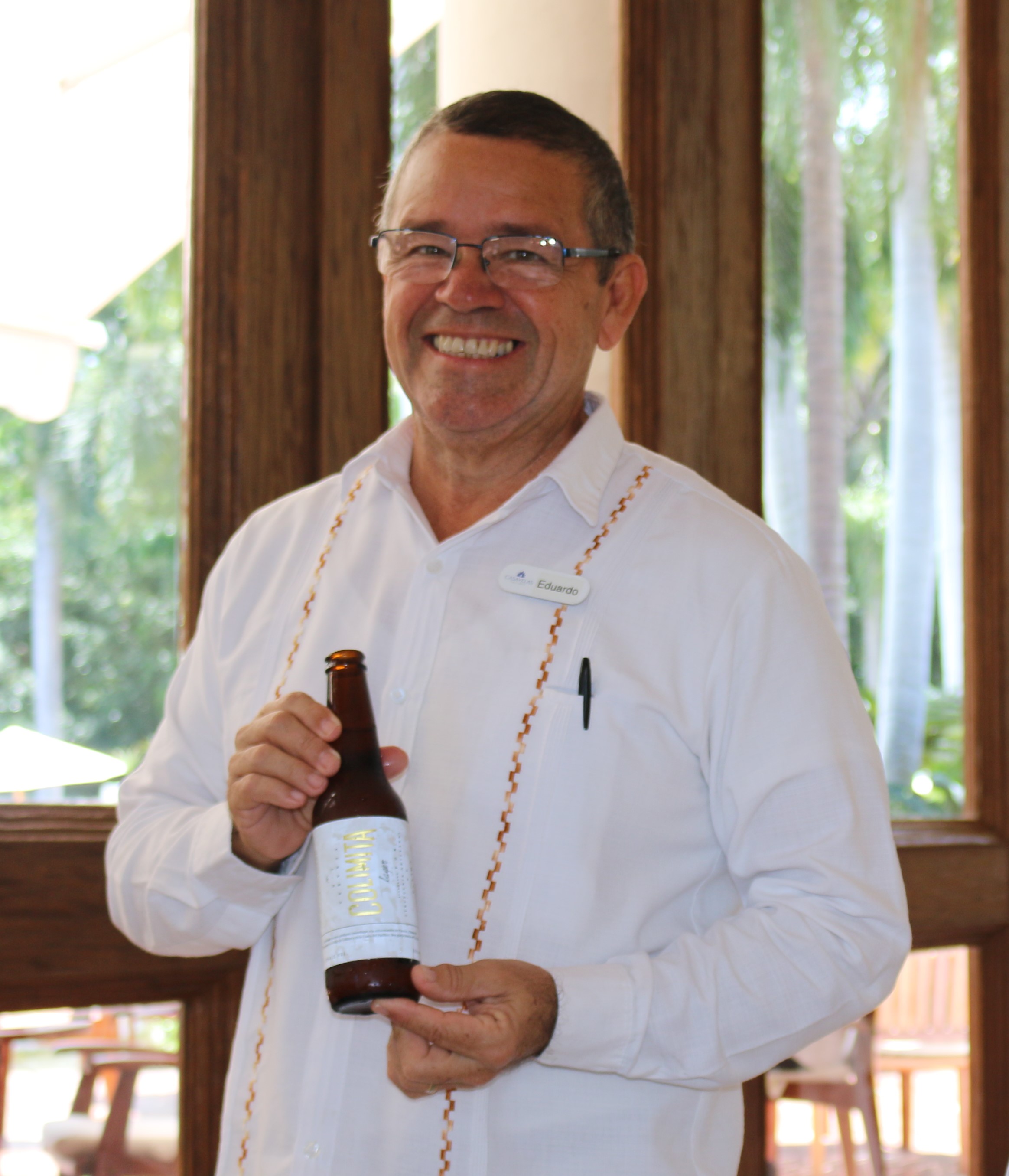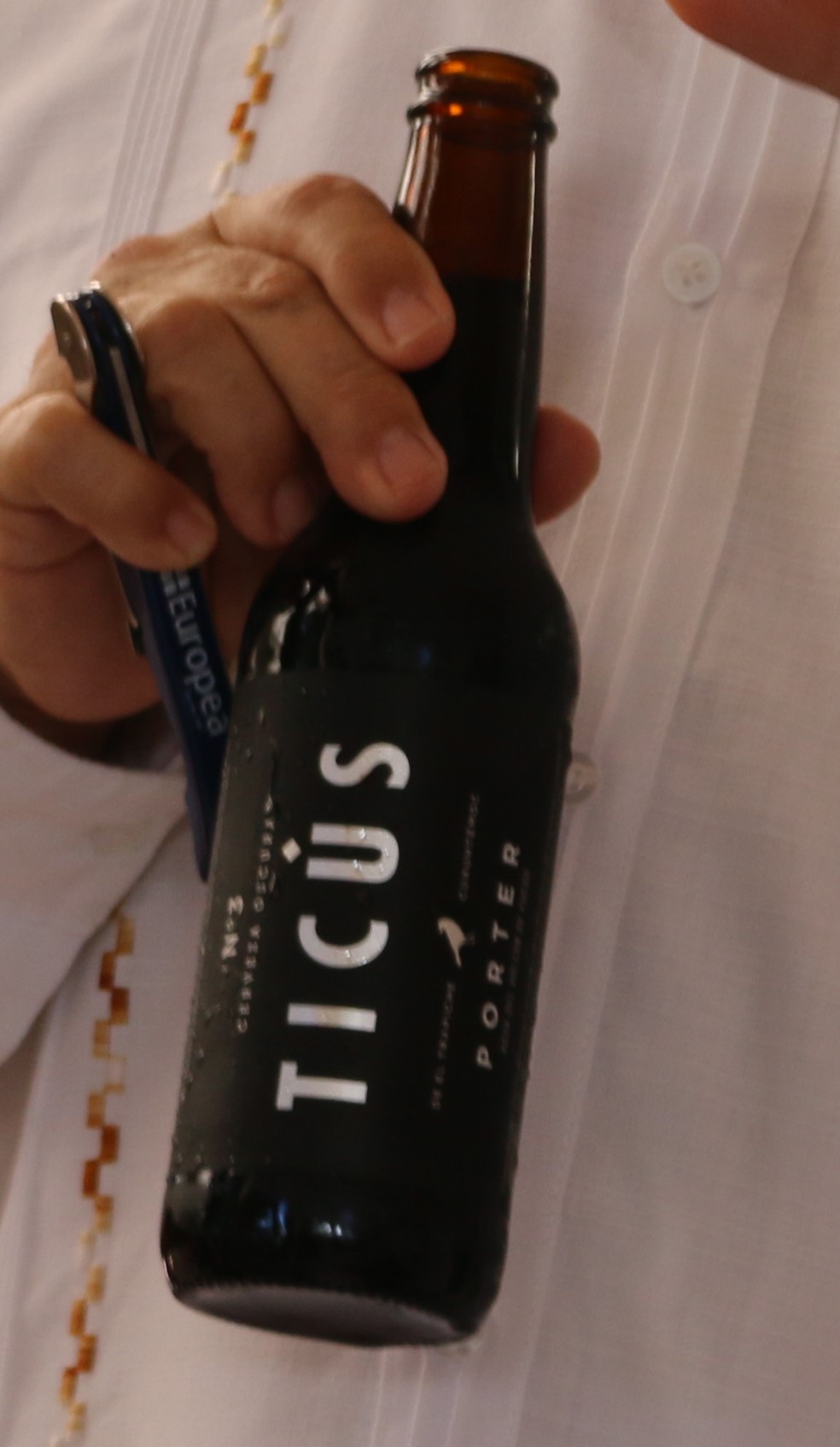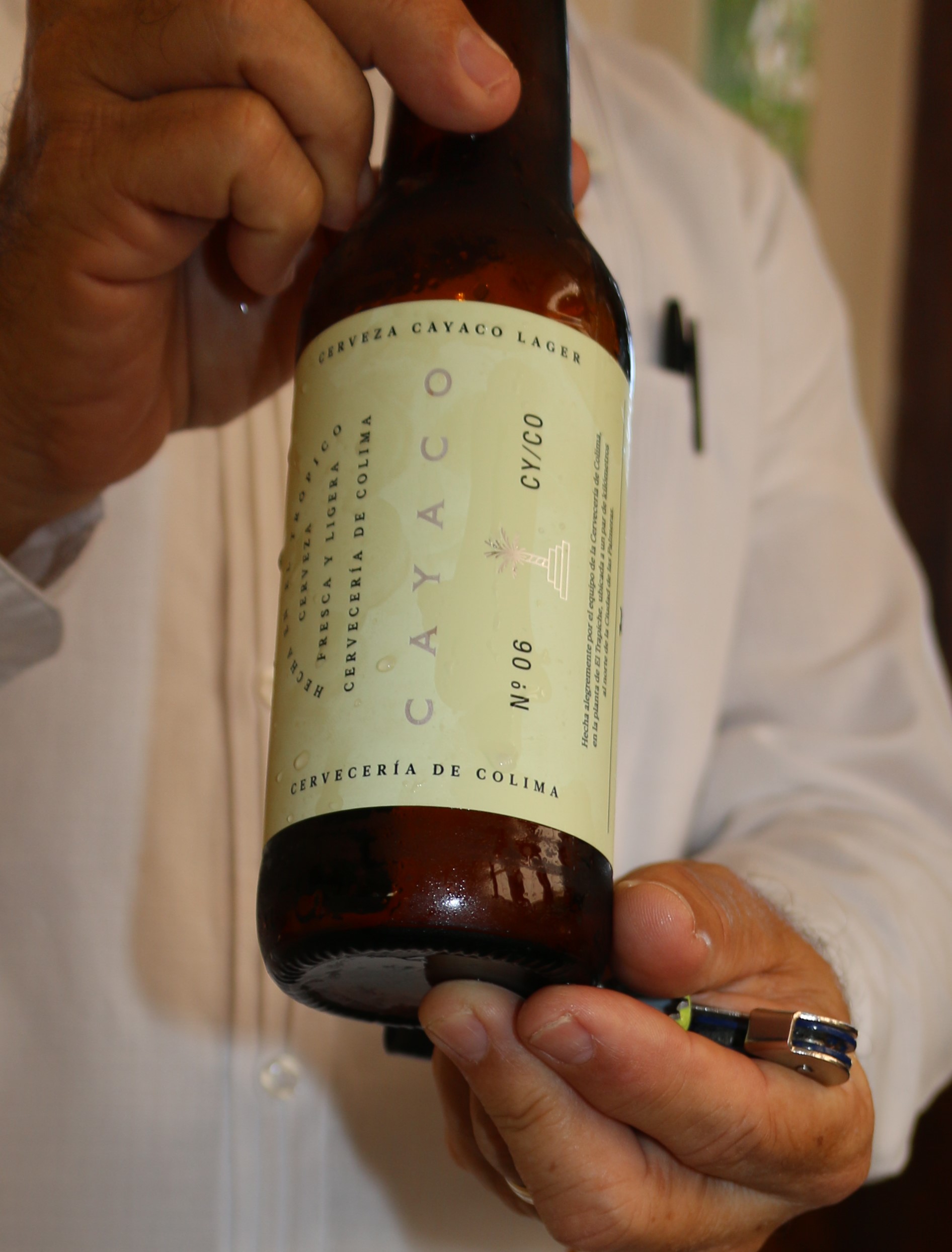 The tasting is held in Emiliano Restaurant, the resorts authentic Mexican Restaurant, which is a beautiful and inviting venue overlooking the pool. During the tasting Eduardo, a very entertaining resort craft beer aficionado, shares a history on the craft beer industry in Mexico and answers questions guest may have on crafting beer. Although I am not a big craft beer devotee, I found the entire process both educational, palate pleasing and fun. Those in the group who really like craft beer seemed to thoroughly enjoy this special afternoon tasting experience.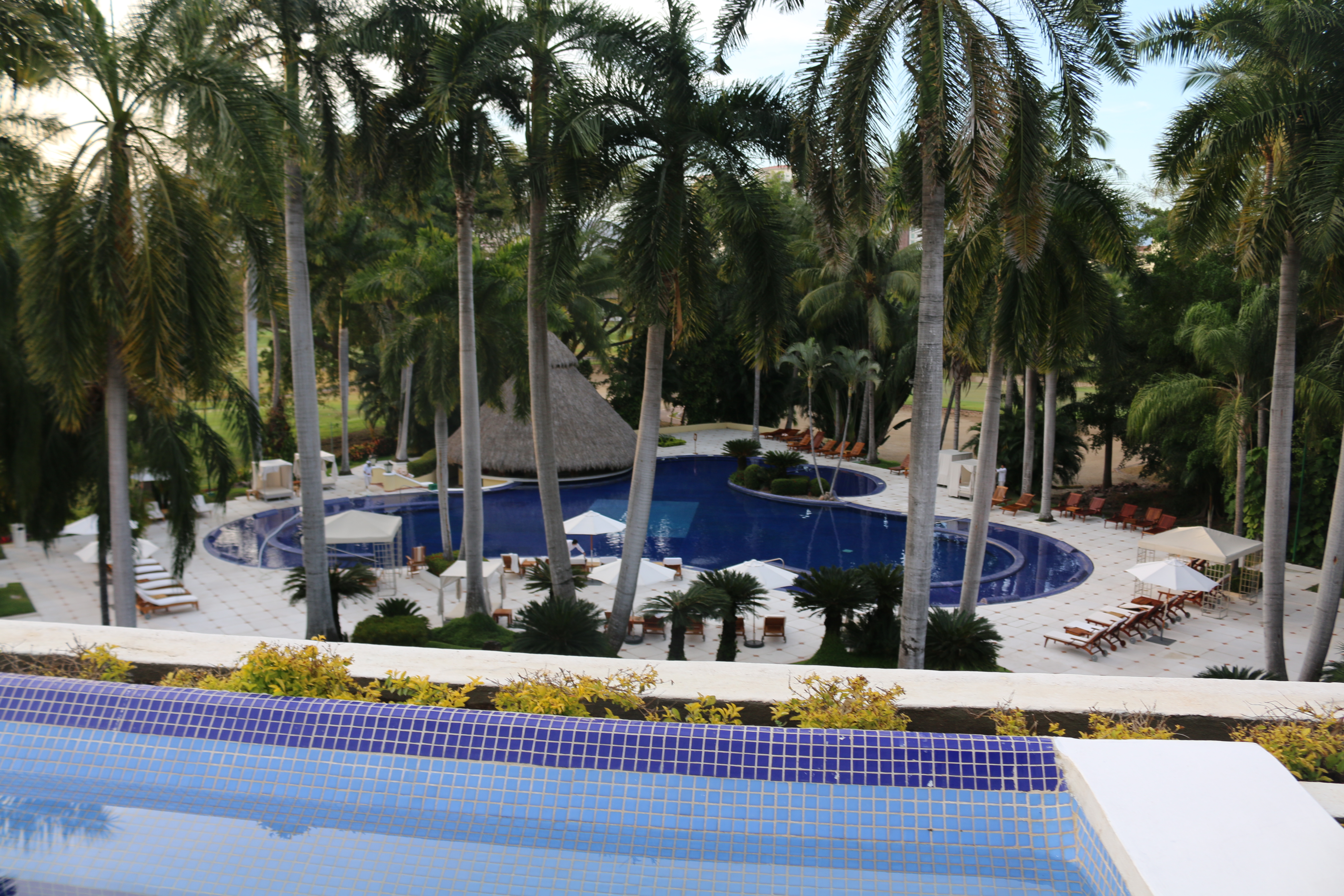 Casa Velas all-inclusive, adults-only boutique hotel on the 18-hole Marina Vallarta golf course is located 5 minutes from the airport and 15 minutes from downtown Puerto Vallarta. The resort is part of the Velas Resorts, is exclusive, holds am AAA Four Diamonds Award and Four Stars from Forbes Travel Guide. Privacy, elegance and a quiet ambiance rule at this beautiful Puerto Vallarta respite.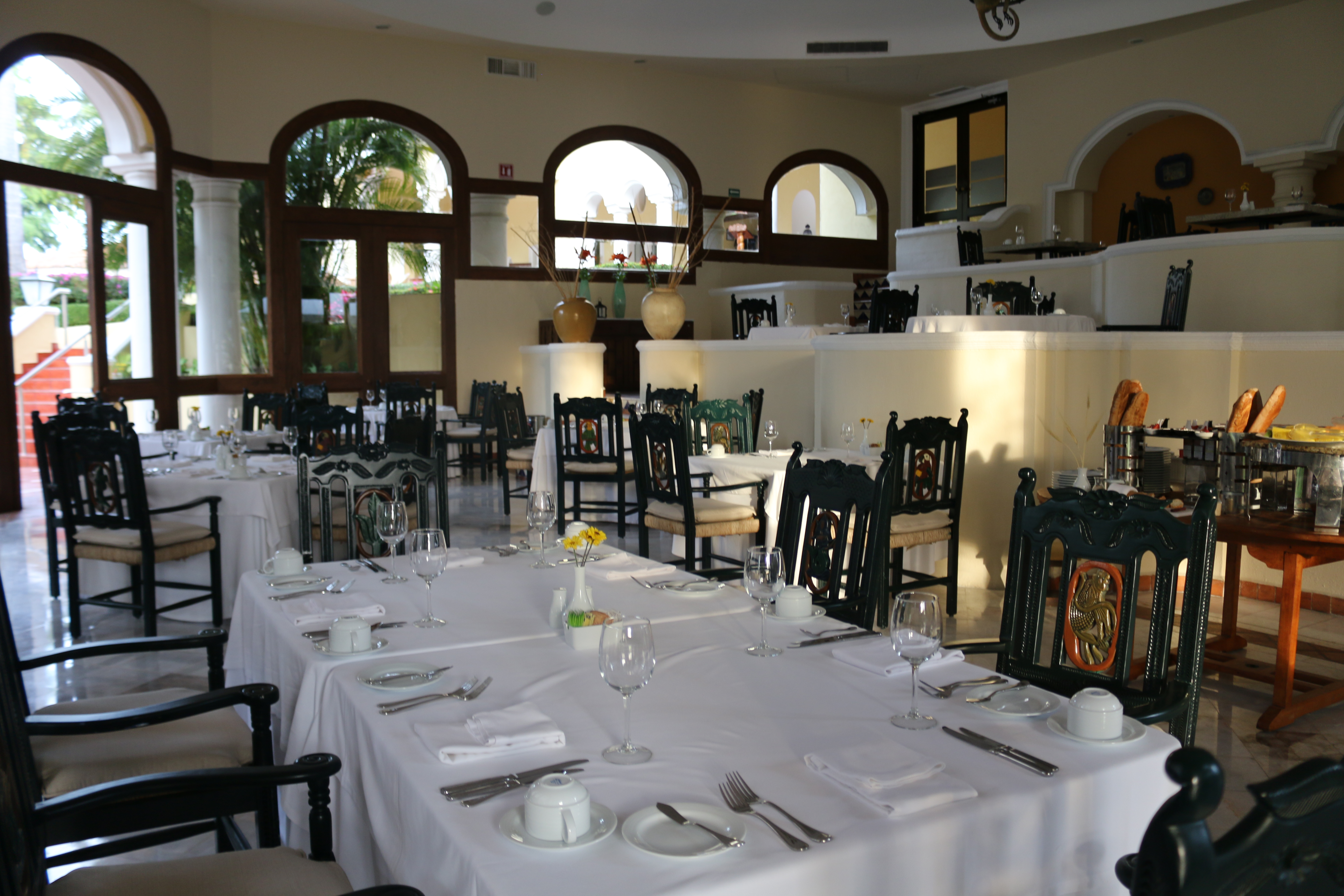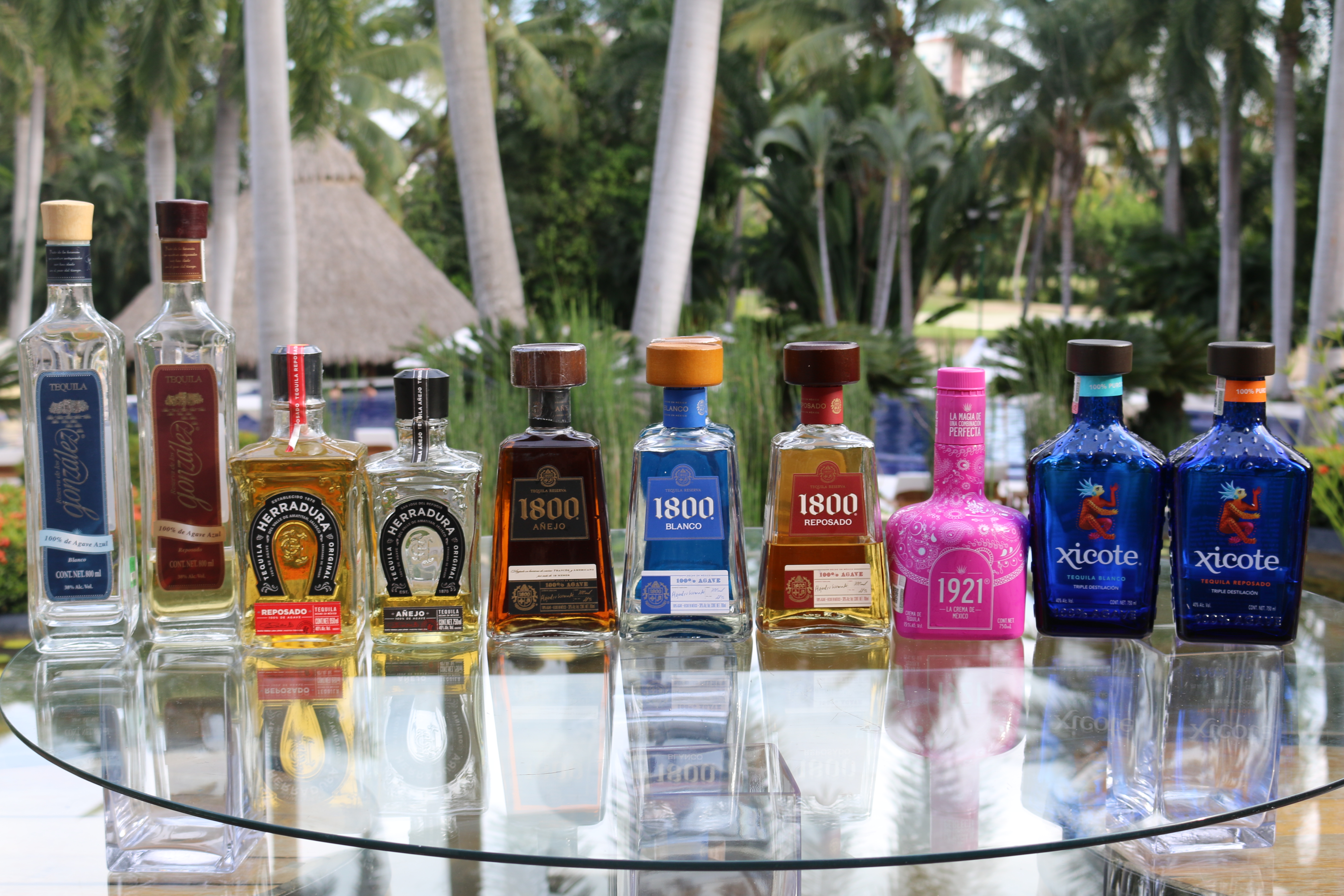 The craft beer weekly tastings are held in the Emiliano restaurant or Lobby Veranda where weekly tequilla tastings are also featured. Be sure to mark your calendar for the next Guacamania being scheduled for Independence Day in September 2018. For reservations or information call 1-888-407-4869 or visit https://www.hotelcasavelascom..
___________________________________________________________________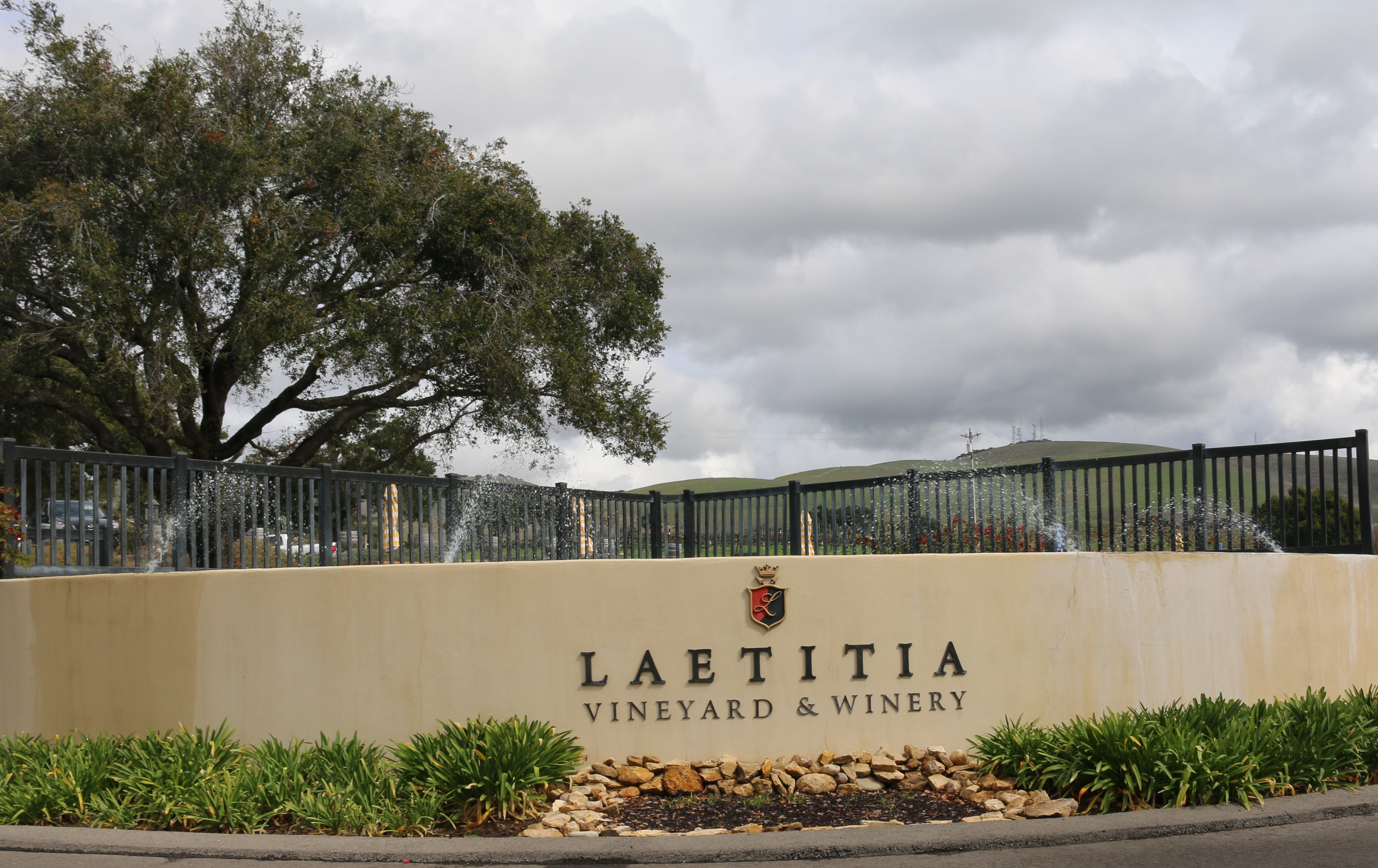 LAETITIA VINEYARD & WINERY
A Perfect Harbor From A Stormy Highway
by Bonnie Carroll
During one of my trips up the 101 during a torrential rain storm I wandered in from the storm to an amazing and comforting wine tasting room at Laetitia Vineyard & Winery. They had a beautiful fire burning in their fireplace and people were tasting their award winning wine and chatting.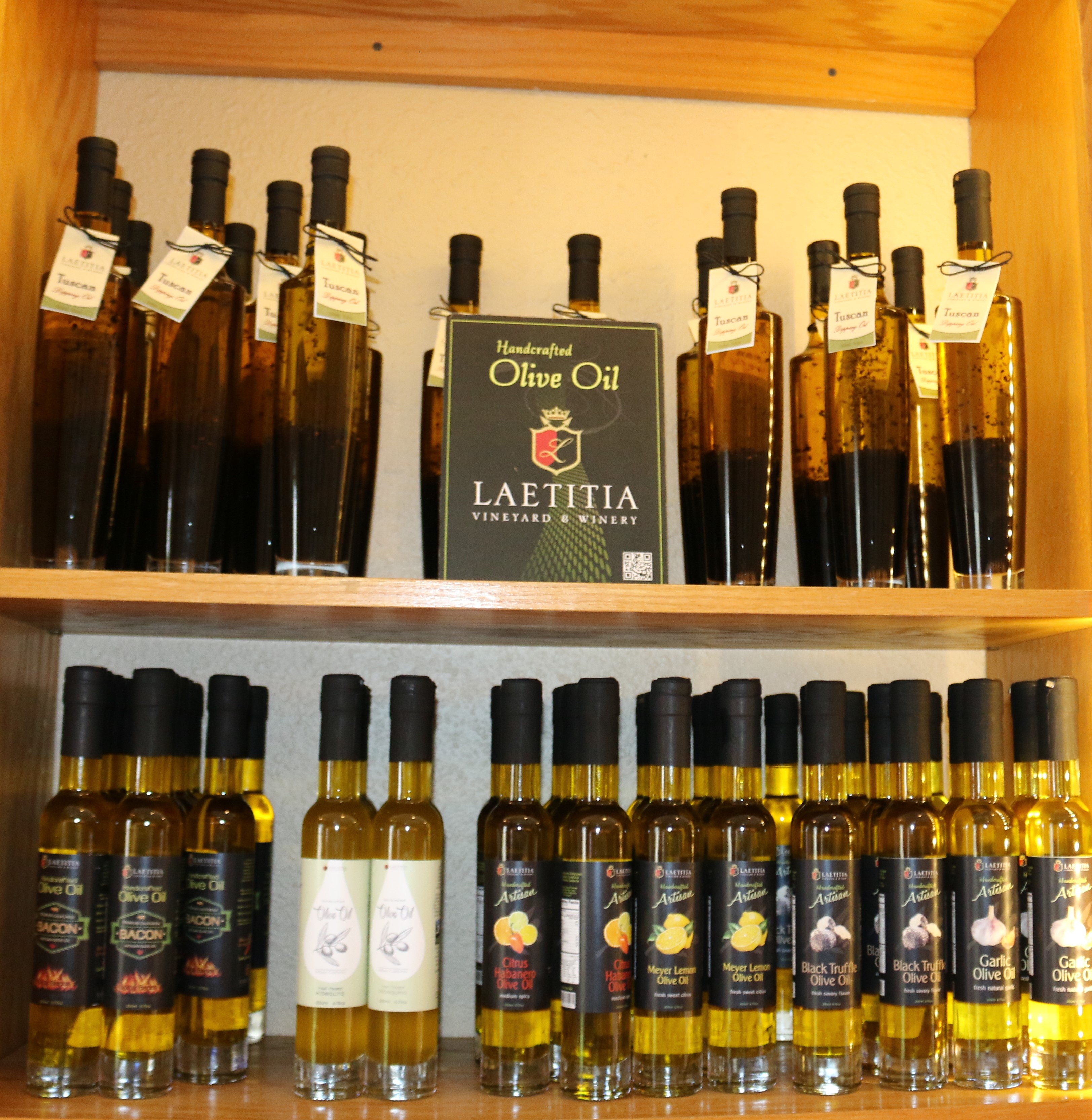 Their shelves were filled with delicious looking olives, olive oils, and other goodies people enjoy with a good bottle of wine. They also had books, bottle openers, glasses and regional publications on wine. The women working in the tasting room were very helpful and after tasting a few of their wines I decided I loved their Estate Pinot Noir more than any Pinot I'd ever tasted. The Chardonnay was quite good, but the Brut Rose was just perfect.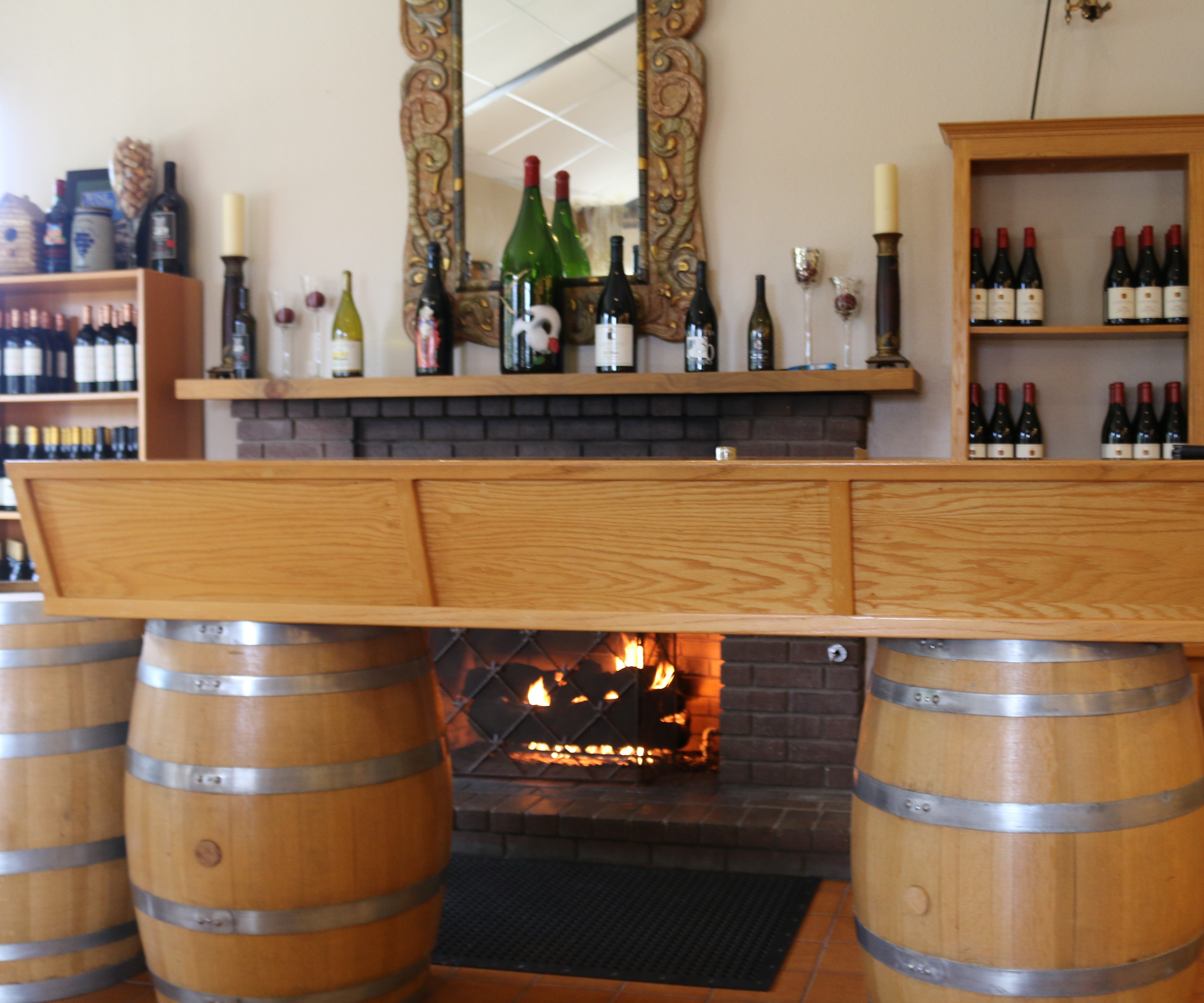 Laetitia has a wine club that offers great membership benefits including 30% discount on quarterly shipments. 20% discount throughout active membership on wines purchased online, over the phone or in the tasting room; a few exceptions. VIP invites to Winemaker Dinners and parties, etc. Holiday gift in December Wine Club. Complimentary wine tastings. Quarterly newsletter, emails on sales and events. A birthday gift certificate during your birthday month.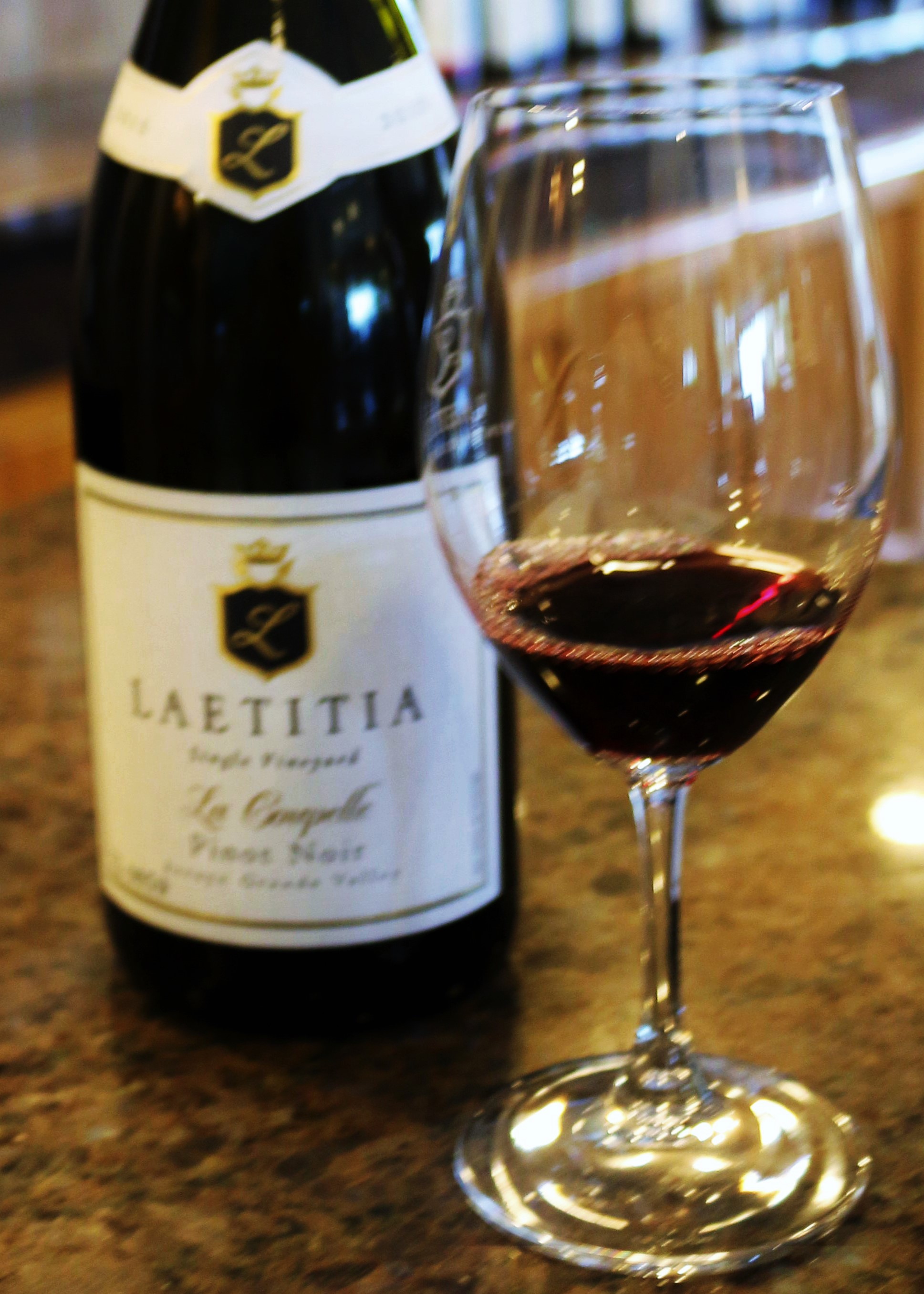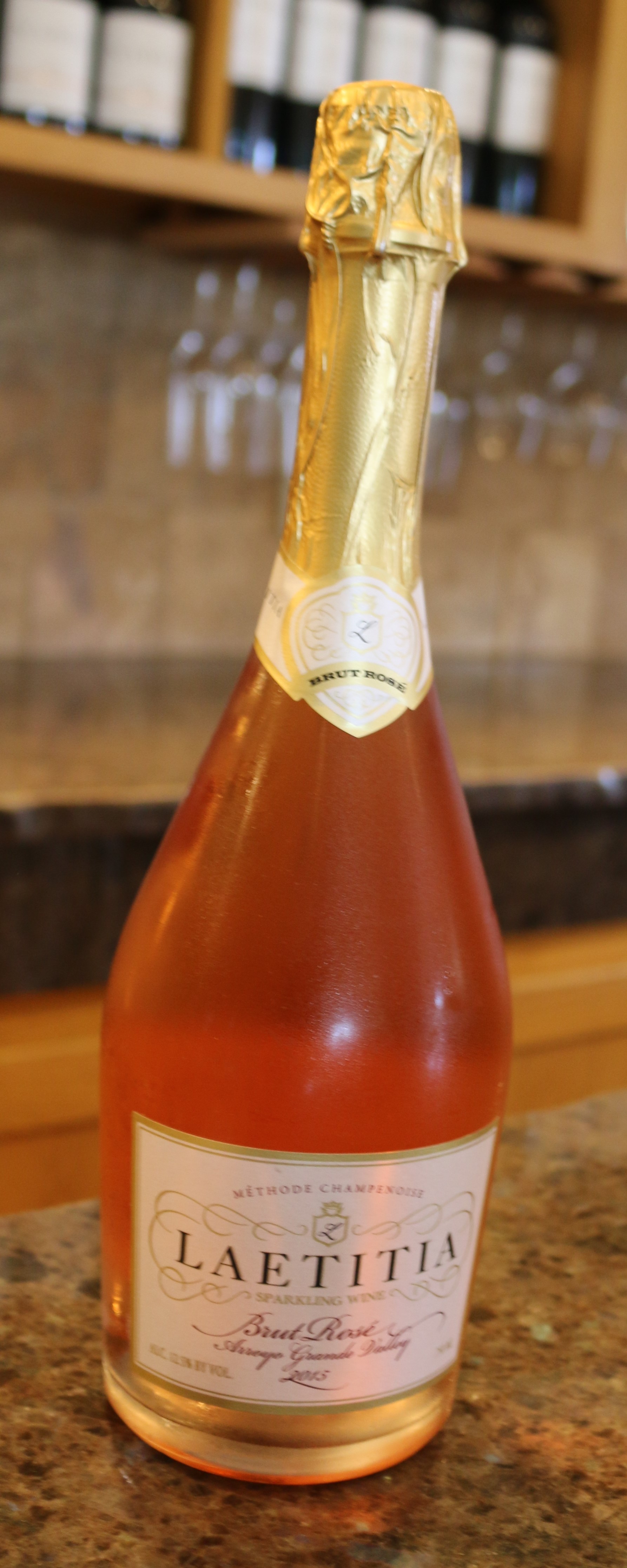 So, if you find yourself on highway 101 in Arroyo Grande, California, take a turn into Laetitia for a pleasant visit in their wine tasting room and have a few sips of their really fine wines, especially the Pinot and Brut Rose; you will be happy you did. Their web address is www.laetitiawine.com.
_______________________________________________________________________________
Annual Central Coast Cider Festival Returns to Atascadero May 12
Tickets are on sale for general admission and the new Cider Seminar Brunch
 
The third-annual Central Coast Cider Festival is returning to the Atascadero Pavilion on the Lake, Saturday, May 12.
 
Tickets are on sale for $65 each and include unlimited cider tastings from the region's top craft producers, a traditional English pig roast prepared by Chef Jeffery Scott of Vineyard Events, live music by The Turkey Buzzards, and a commemorative 2018 Cider Festival glass.
 
Guests will be able to take home bottles and cases of the ciders they sample during the Grand Tasting, thanks to the Central Coast Cider Association, the industry's nonprofit association.
 
New this year is the Cider Brunch & Seminar held at SpringHill Suites in Atascadero the morning of Cider Fest (10:30am; $40). A buffet brunch – with cidermosas – will precede a fun and educational hopped cider tasting seminar moderated by Neil Collins of Antiquity Tree Farm. The cidermaker panel will lead guests through hopped cider's history in the Central Coast, apple styles and a forecast of trends.  The cider panel will feature a different Neil Collins from Bristol's Cider House, Andrew Jones from Tin City Cider, Raven Lukehart from Gopher Glen, and Connor Meznarich from Jean Marie Cider.
 
In the week before Cider Fest, there will be two "tap takeovers" in Atascadero that feature some of the dozen-plus producers pouring this year.
 
The first takeover will be on Thursday, May 3 from 5-8pm at the Guest House Grill; the second will be on Saturday, May 5 from 6-10pm at Grape Encounters EmPOURium.
 
For tickets and more information about Cider Fest, the Cider Brunch & Seminar and tap takeover events, please visit  www.centralcoastciderfestival.com.
 
Note: Regional producers interested in participating should contact Jennifer Bravo at Solterra Strategies.
 
About Cider Fest
Cider Fest is made possible thanks to a partnership with the Central Coast Cider Association and Visit Atascadero, the local tourism board of the City of Atascadero, Criveller Group, Brewers Supply Group, Inc, 15C Wine Shop & Bar, The KRUSH, Baker Wine & Grape Analysis, Digital Dogma, Scott Laboratories, Taco Works, TricorBraun, ETS Laboratories, Pack n' Ship Direct, Makers and Allies and Bristols Cider.  
 
About Visit Atascadero:
Atascadero, CA is located midway between Los Angeles and San Francisco along the famed Highway
101. Conveniently located near all San Luis Obispo County has to offer, Atascadero hosts the best of the Central Coast with its strong historical roots, sweeping pastoral vistas and Americana charm. For more travel information visit www.visitatascadero.com or follow Atascadero on Facebook, Twitter and Instagram. 
---