Sip's Style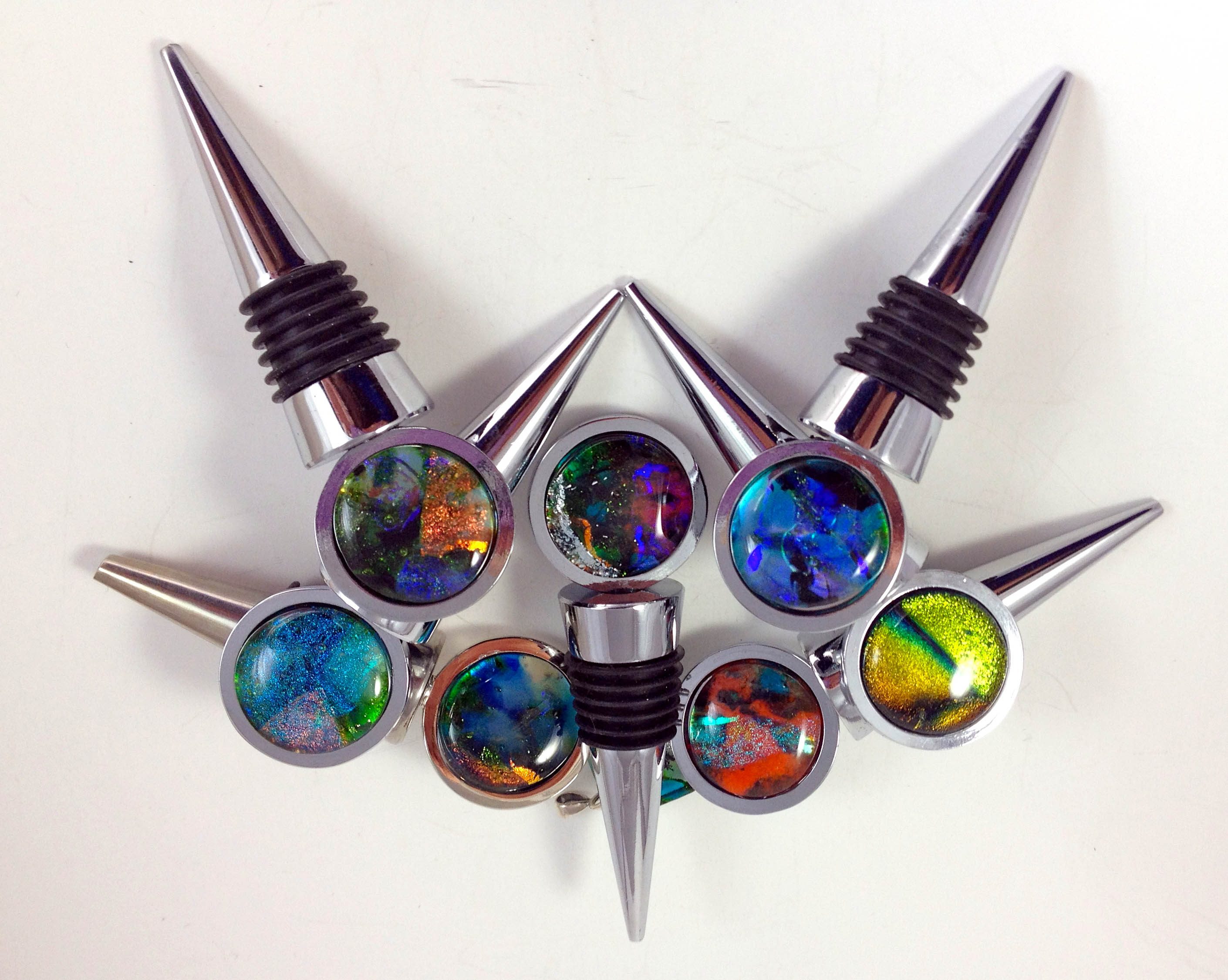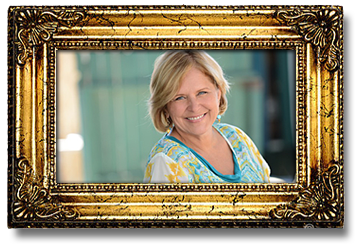 Meet Libbi Shorts of Artisan Loft Featuring Local Art, Crafts
During my visit to the recent GBK Gifting Suite at the Sofitel Hotel I had the pleasure of an introduction to the work of Libbi Shorts, a designer who is living her dream of opening a studio/art gallery/general store in the mountain community of Mt. Baldy. Exquisite wine stoppers made with dichoric glass are her specialty and the wine stoppers, bracelets, necklaces and decorative bowls are all included in her repertoire of beautiful gift items.

The Mt. Baldy Artisan Loft, which opened in October, sells coffee, sodas, snacks, and Forest Service Adventure passes along with artwork and crafts such as paintings, jewelry, pottery and scarves all created by local artists. The business is located in one of the oldest buildings in the town right next to The Buckhorn Lodge. This was the community's first post office and was also a house of questionable activity during the mountain's earlier days.

Shorts has customers for her sparkling creations from Australia to Canada and throughout the United States, and she uses her Etsy Website to promotethem. She is now working to expand her success and help other artists in a venue where they can display and sell their art, including oil and acrylic painters, photographers, jewelers, wire wrappers, a glass fuser, cartoonist and seamstress. From beautiful greeting cards to original oil paintings, and every price point in between.
The Mt. Baldy Artisan Loft is just getting its footing now, and Shorts hopes to build the business by catering to tourists' and by hosting art events to attract more visitors to the mountain community. For more information about the Mt. Baldy Artisan Loft visit Shorts'at www.mtbaldyglassworks.com.
Mt Baldy Artisan Loft
6870 Mt Baldy Rd
Mt Baldy, CA 91759
Phone: 909-931-4499
Libbi@mtbaldyartisanloft.com
Tuesday-Sunday 9:00 am – 6:00 pm

_____________________________

CELEBRATE SPRING AWAKENING IN THE GREENEST COUNTY IN CALIFORNIA
Spring Has Sprung with Fabulous Specials on Lodging and a Slew of Unique Festivals
MENDOCINO COUNTY, CA – (March 21, 2013) – Mendocino County, located just 90 miles north of San Francisco, comes alive during the spring season, when vineyards awaken with new leafy canopies, goats and sheep are hard at work grazing and tilling in the pastures, and bright yellow patches of daffodils and wild purple iris dot the landscape. It's a great time for nature walks, bird and whale watching, kayaking along the Noyo River, and taking in the warm days and cool nights.
Here's just a sampling of some of the festivals and events taking place this spring:
BOONVILLE BEER FESTIVAL (17th Annual!)
Mendocino County Fairgrounds, Boonville
Saturday, May 4th – 1:00 p.m. to 5:00 p.m.
"The bahlest steinber hornin', chiggrul gormin', tidrick in the heelch of the Boont Region!" (which translates roughly to "The best beer drinkin' and eatin' party in all of the Boonville area," in the local Boontling dialect). One low entry fee gets you admittance to the festival, a sampling glass, live music and all the beer you can drink. Over 100 beers from 50 vendors. Taps open from 1:00PM to 5:00PM, music til 6:00PM. Held at the Mendocino County Fairgrounds in Boonville. This event is 21+. Tickets are $40 in advance, $55 at the gate, $5 for non-drinkers.
__________________________________________________________________________

________________________________________________________________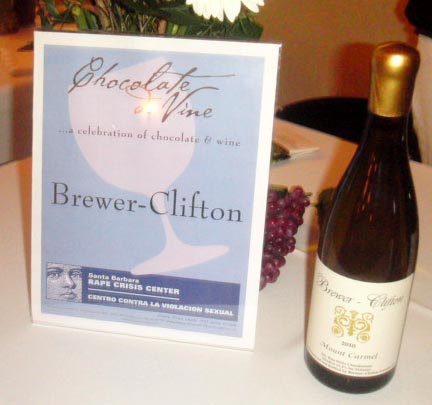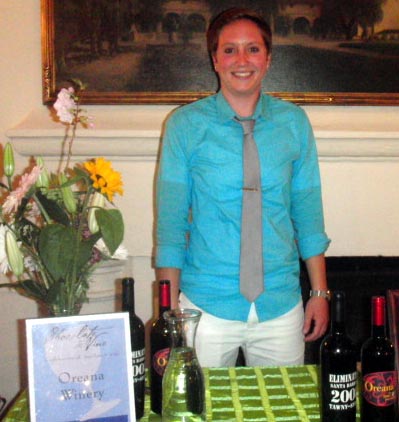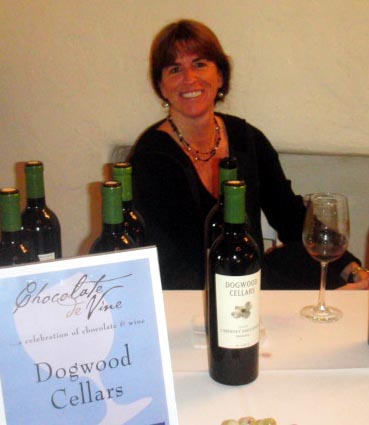 CHOCOLATE DE VINE A DELICIOUS EVENING                                                   To Benefit Santa Barbara Rape Crisis Center
By Bonnie Carroll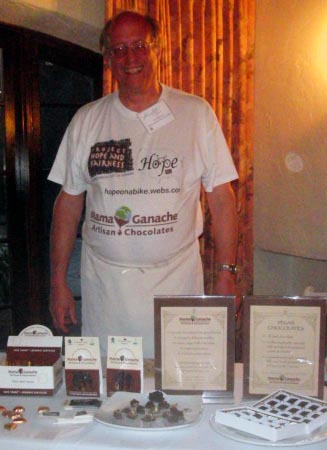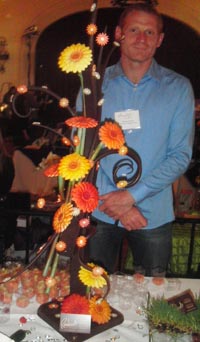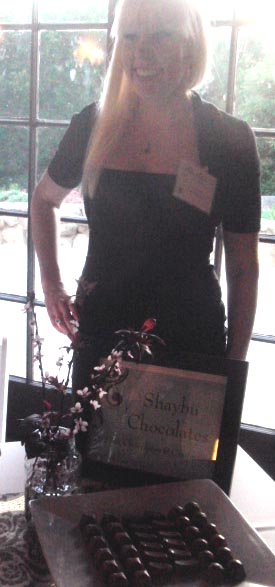 Mama Ganache              Renaud's Patisserie      Shaybu Chocolates
The Santa Barbara Women's Club was the destination for wine and chocolate lovers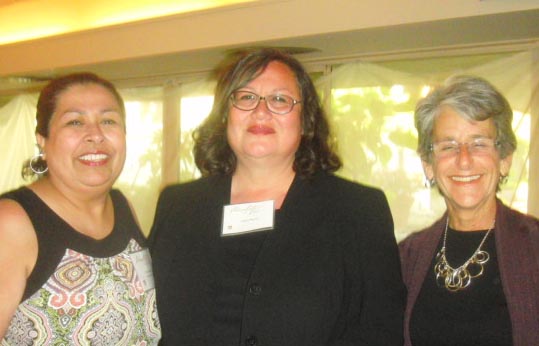 to savor some sensational wines and sinful chocolates to benefit the Santa Barbara Rape Crisis Center. The evening opened with a private hors d'oeuvre and wine tasting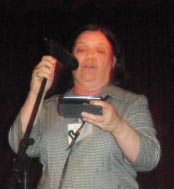 where SBRCC President Mary O'Gorman and Executive Director Elsa Granados introduced California Senator Hannah-Beth Jackson who spoke about the important work being done to provide legislation in support of women, and the fine work being done by SBRCC. Rincon Catering & Beach Club provided an amazing assortment of outstanding appetizers, entrees and cheese specialties that got rave reviews.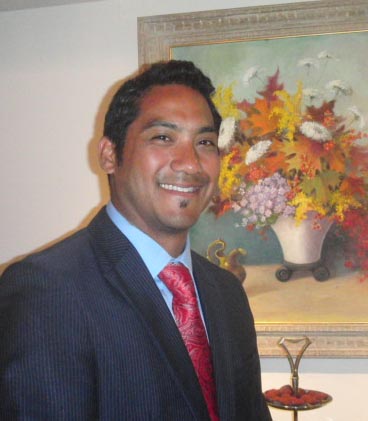 Matthew Chung, fine and rare wine consultant, shared secrets of successfully pairing chocolate with wines being poured at the evening fundraiser. Rincon Catering provided some of the best food to be found anywhere for the event. Wines being poured were from Beckman Vinyards,

Brewer-Clifton, Dierberg Estate Vineyard, Giessinger Winery, Imagine wine, Oreana Winery, Palmina, Rideau Vineyard, Riverbench Vineyard & Winery, Starlane Vineyard,Whitcraft Winery. Chocolate tastes were provided by Carlos Lima, Brasil Arts Café; Andie Escobar, The French Table; Tom Neuhaus,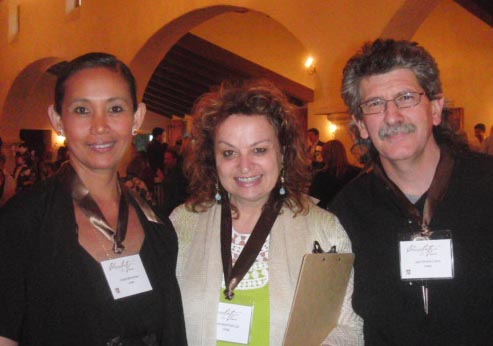 Mama Ganache Artisan Chocolates; Ashleigh Johnston-Barton, Piece of Mind; Renaud Gonthier, Renaud's Patisserie & Bistro; Marc Borowitz, Rincon Catering & Beach Club; Suzon Bishop, Santa Barbara Fudge; Lauren Pitts, Shaybu Chocolates; Ashleigh Carracino, Sojourner Café.
Judges for the competition were Jean-Michel Carre, Owner of Chocolats du Calibressan, Indera Mortensen, Pastry Chef, Fresco Café, Lys Gabriella Poet, Local Private Chef.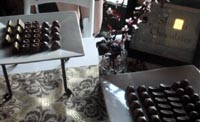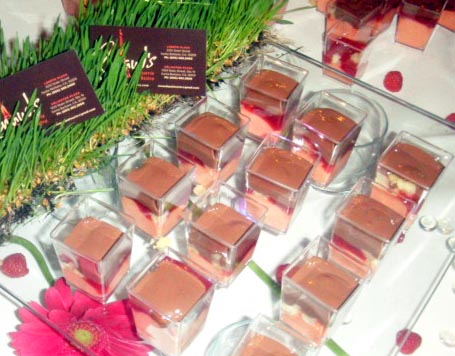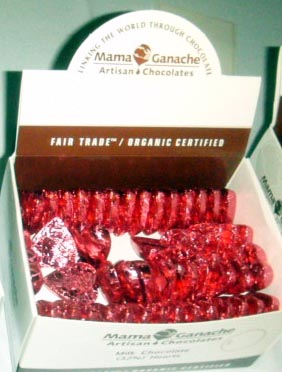 Shaybu Chocolates       Renaud's Patisserie & Bistro     Mama Ganache
Winning awards were given for Best Table Presentation and Best Chocolate Dessert to Renaud Gonthier - Renaud's Patisserie & Bistro; Best Chocolates went to Lauren Pitts - Shaybu Chocolates and the People's Choice Award went to Tom Neuhaus - Mama Ganache Artisan Chocolates.
A silent auction and live auction of unique gifts, which included a two day trip to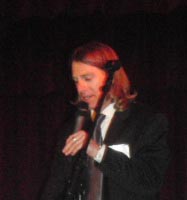 Hearst Castle from Santa Barbara to the castle in a historic train car donated by California Zephyr Rail Car Charters, along with tables of specialty gift items to bid on attracted a crowd. The entertaining Emcee for the evening who conducted the live auction was Sean English.
Santa Barbara Rape Crisis Center empowers people through healing and social change to eliminate all forms of sexual violence. We are committed to transforming lives by providing services and education to meet the needs of our diverse community. Since 1974, Santa Barbara Rape Crisis Center has worked to support sexual assault survivors and their loved ones, and to build a community free from sexual violence. For information visit www.sbrapecrisiscenter.org.
__________________________________________________________________

For 25 years, the Italy-America Chamber of Commerce has been an innovative force in the community, championing economic exchange and fostering trade opportunities. IACCW is a private, non-profit organization whose mission is to promote and stimulate economic and trade relations between Italy and the Western United States. The goal of the IACCW is to provide both members and the business community with a broad range of services, emphasizing commercial assistance and referrals, in support of their business activities and expansion goals. In addition, the IACCW organizes on-going events including conferences, seminars and lunch meetings, attended by high-profile individuals from the entrepreneurial, governmental, political, diplomatic and cultural sectors, designed to open new levels of cooperation and dialogue.

Vino California
The week-long wine and food extravaganza is widely recognized as the largest native Italian wine celebration across the West Coast and has become an iconic fixture in the national wine landscape. VINO CALIFORNIA brings together a cadre of A-list Italian winemakers, master sommeliers and top local culinary personalities delivering a series of epicurean experiences that appeal to the sophisticated palates of wine and food enthusiasts.
VINO CALIFORNIA gathers Italian wine producers, importers, distributors, press, and consumers fostering an array of invaluable business opportunities.
Kicking off on May 13, 2013, the 5-day wine celebration includes a Grand Tasting extravaganza, a series of seminars, trade-only events and wine pairing dinners featuring Los Angeles top rated chefs and restaurants.
GRAND TASTING MAY 14
For questions about events and/or ticketing, please contact info@vino-california.com.

Sponsors
VINO CALIFORNIA, the West Coast's most anticipated Italian wine classic, returns May 13-17, 2013 for a five-day feast of the senses. With an incredible line up of events, VINO CALIFORNIA is a unique opportunity to share in the love of Italian wines with Southern California wine professionals, connoisseurs, consumers, bloggers, and media. From wine tasting seminars to tastemakers dinners, VINO CALIFORNIA sponsorship and participation options are endless for your brands. We would like to personally invite you to join us at this year's VINO CALIFORNIA and hope to see you in May. Below are the sponsors for this years' Vino California event.
Italian Magic Olives, PreGel America,
Bindi Fantasia nel dessert, Ferrarelle, Pasta Mia, Il Fornaio, Authentic Italian Restaurante & Bakery.
Media Sponsors: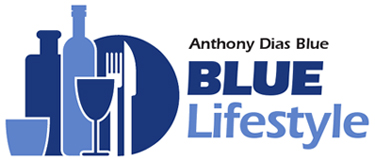 _____________________________________________________________
---