SIPS     .     .    .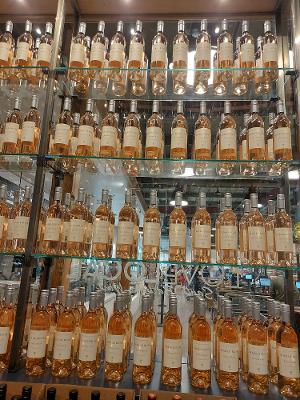 Margerum Wall of Wine
Wall of Margerum wines a Show Stopper at Bristol Farms Opening
By Bonnie Carroll
Bristol Farms Market opened in La Cumbre Plaza in Santa Barbara on August 20 with a warm welcome to area residents who were happy to shop and peruse the large gourmet grocery and enjoy the many organic and health conscious options the market is known for.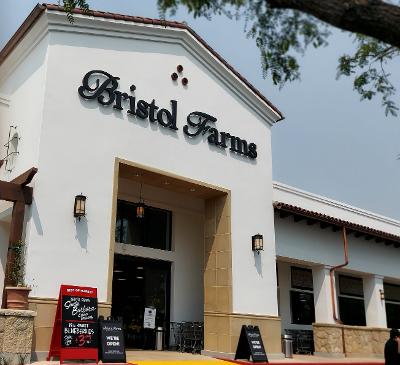 La Cumbre Plaza Bristol Farms Gourmet Market
In the mid-90s I was a reporter covering the Beverly Hills Bristol Farms opening  in the former Chasen's Restaurant location and was thoroughly impressed with the quality products featured in the sophisticated market that had once been a favorite haunt of major celebrities and political personalities when Maude Chasen was hostess with the mostess in her renowned dinner spot on Beverly and Doheny Boulevards in West Hollywood. Every year President Reagan and George Burns would hold their February 14 birthday parties at Chasen's, and it was rumored that Elizabeth Taylor once paid a fortune to have Chasen's Chili delivered to her at the set of Cleopatra in Rome. People in Beverly Hills embraced the quality food and service of the new gourmet market, where a small section still contains original booths with nostalgic photos of the old Chasen's where patrons can eat lunch. This market continues to be one of their most successful store locations.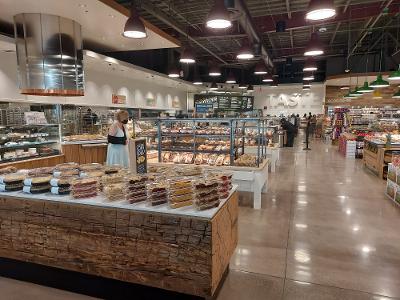 Open Efficient Market Design
The market in La Cumbre is the very latest design of the company, it is quite large and includes unique food stations, along with a huge inventory of fine wines and liquor products. Everything I saw during my visit looked delicious, and the staff (all in masks and in compliance) could not have been more pleasant. Denis Lacey, General Manager of the new location, gave me a tour and explained the many take-out food options being offered due to the pandemic. The bakery has an assortment of gorgeous cakes, but I appreciated that you could buy just one piece if you liked, and their beautiful pies can also be purchased in half portions.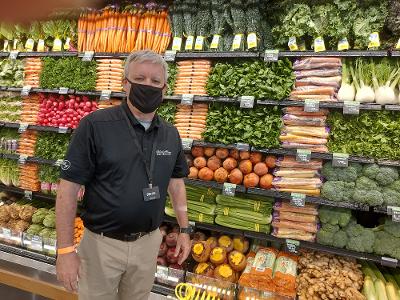 General Manager Denis Lacey
The Sushi & Saki area was overflowing with fabulous sushi combinations, and the sandwich bar had people waiting in line at 10:30. Denis Lacey explained "we have created a special to go section for entrees with a manager to facilitate patrons requests during the pandemic," "essentially, it is a take-away menu of delicious lunch and dinner dishes."
To celebrate the opening their steaks were 40% off and people were buying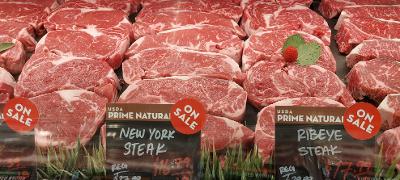 them, including me. Bristol Farms carries so many gourmet and organic choices in just about every food and beverage variety you would want which makes shopping there an exciting learning experience. Everything from gourmet Prosecco Bear candies to exotic cheeses to unique gift items can be found as well as all the usual grocery items people are looking for. I was impressed to see a section spotlighting locally produced products and an exquisite wall of local Margerum Wines created to highlight the Bristol Farms amazing wine section. Margerum 'Rose all Day' slogan is a favorite in Santa Barbara along with the delicious pink drink. All varietals including the M5 Margerum wines are available at Bristol Farms.
Shoppers who are searching for that elusive ingredient that will complete a culinary recipe and create a masterpiece know they can get it at Bristol Farms! Bristol Farms is the gourmet grocery store that has what chefs and cooks look for. General Manger Lacey, who was a manager at Lazy Acres in Santa Barbara for many years, and his staff are welcoming area people to stop by and get to know them and become familiar with their special inventory.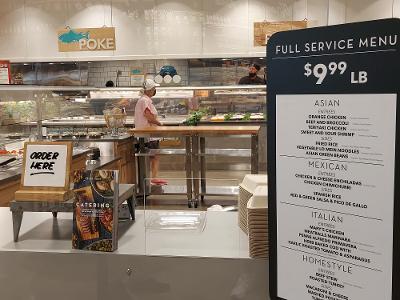 Full Service Take-away Menu
Bristol Farms opened its first store in 1982, in Rolling Hills Estates, the company having been started by Irv Gronsky and Mike Burbank, who had worked together in the food industry for almost twenty years. Their vision was to combine the service and food quality of a corner grocer, butcher, and baker with the theatre Harrods in London. The first store was an overwhelming success. The company added further stores in California. In June 1999, they acquired a famous landmark, Chalet Gourmet in Hollywood. In 2004, Bristol Farms was purchased by Albertsons.
In October 2005, Bristol Farms purchased Santa Barbara-based Lazy Acres. Many believe that the independently owned single store Lazy Acres sold to Bristol Farms as a defensive move against Whole Foods' pending arrival into Santa Barbara. While this is Bristol Farms' first and only location in Santa Barbara, the 28,000-square-foot (2,600 m2) Lazy Acres store itself continues operating under its original format. The name Bristol Farms is not noted on signage or advertisements at Lazy Acres. The Long Beach Bristol Farms was converted into a second Lazy Acres in November 2012.
Four former Albertsons locations have been converted into Bristol Farms: One in the La Jolla neighborhood of San Diego, a second location in Palm Desert, which originally opened as Lucky, a third location in the Westchester neighborhood of Los Angeles, and a fourth in Santa Monica.
Shopper's seemed excited about experiencing in the new Bristol Farms, and I know that I will be going back soon!
_____________________________________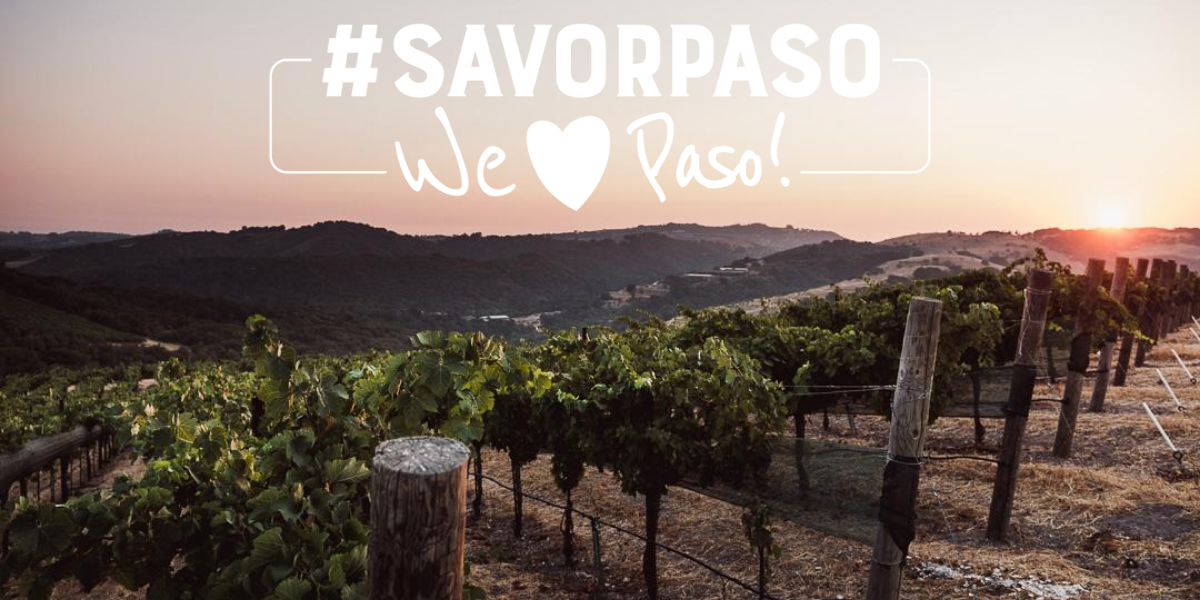 Welcome back to Paso Robles Wine Country, where the hills are rolling, the wine is pouring, and the good times are just beginning!
In collaboration with Paso Robles Wine Country Alliance and Travel Paso, here are our 11 pro tips for making the most of your trip to wine country.
Grab your mask, and plan your road trip today!
How to Stay Safe While Wine Tasting
 
1. Make reservations in advance 
 
Since all tastings have moved outdoors, there may be limited seating at your favorite Paso Robles wineries.
 
2. Bring your mask and hand sanitizer/wipes
 
It's the new fashion statement afterall. Tasting room staff will be required to wear masks, but it will also be mandatory for visitors to be masked.
 
3. Don't forget a reusable water bottle
 
Hydration is always important, especially in the summer sun of Paso.
 
4. Pack a picnic, pick-up takeout, or pre-order lunch from a winery
 
We all know after two glasses of wine how hungry we get. Be prepared with snacks, a picnic, or plan to dine at a winery that has a restaurant or food options. 
 
5. Be on time 
 
These days wineries are on a stricter timeline so prepare to arrive a little before your reservation.
 
6. Plan to visit 3-4 tasting rooms 
 
With the size of Paso Robles Wine Country, it is easier to plan for 3-4 wineries to ensure you will have plenty of travel time.
 
7. Taste with a small group
 
Invite your close besties for an intimate wine tasting experience to comply with physical distancing measures in place.
 
8. Please be patient and stay flexible
 
Tasting rooms have new procedures in place to stay open and operate safely, all while making sure you have an awesome time in wine country!

9. Make it an adventure
 
Sip a glass of wine as you walk through the renowned art exhibit Field of Light at Sensorio, get your adrenaline pumping with Margarita Adventures as you zipline above vineyards and end with a wine tasting at Ancient Peaks Winery, or explore the rolling hills of wine country on a horseback tour with Central Coast Trailrides.
 
10. Book transportation
 
Eliminate the stress of having to drive and book a safe wine tour!
 
11. Visit mid-week and book your stay
 
When booking your lodging, try and plan your getaway during the middle of the week. Paso Robles is a little quieter plus it'll help ensure you get those tasting reservations you've been craving! 
___________________________________________________________________
HENNESSY SUNSET PUNCH COCKTAIL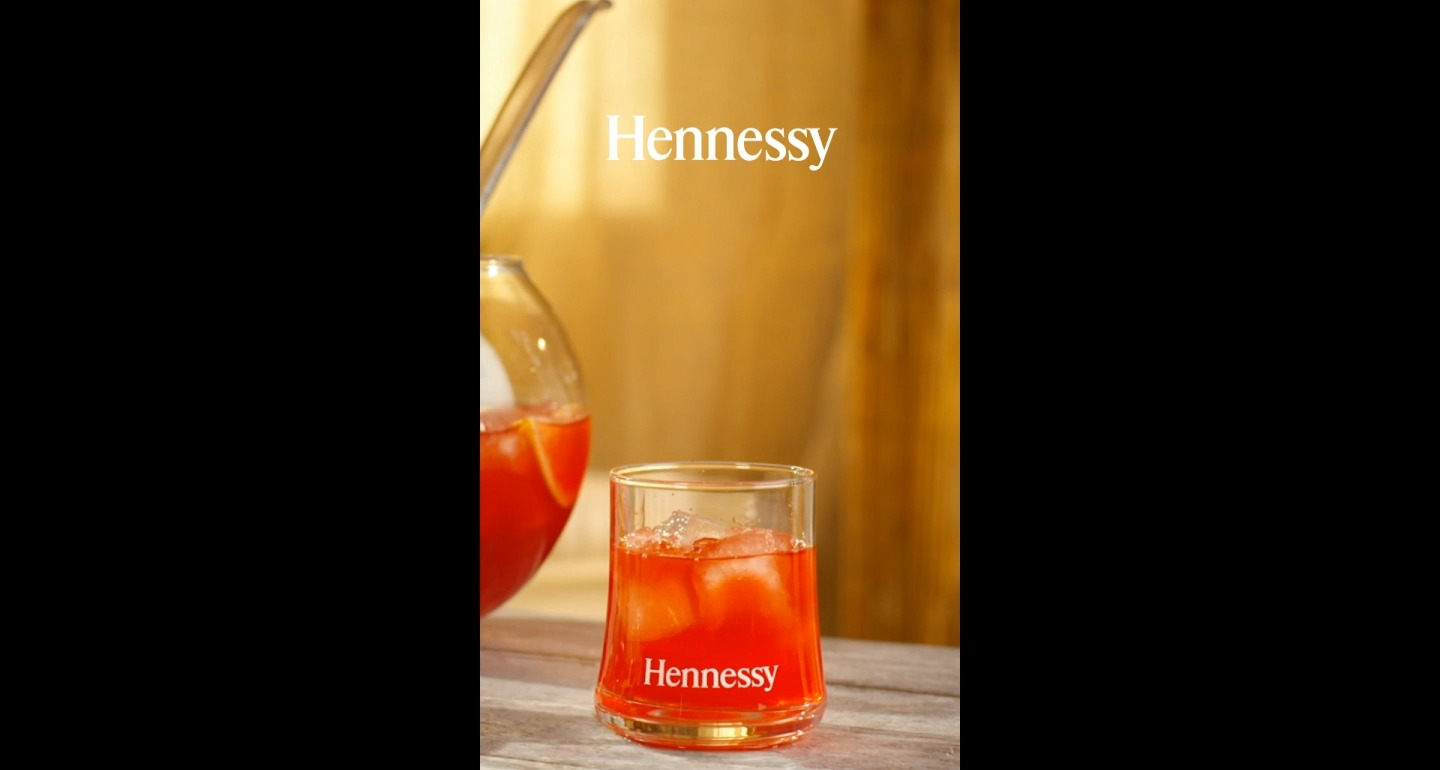 INGREDIENTS
11 oz Hennessy Very Special

17 oz water

5 oz Gin 

2 oz orange liqueur

2 cups simple syrup or 3 cups sugar 

9 oz lemon juice

4 oz Hibiscus Grenadine 

1 grapefruit cut into ½ wheels 

1 orange sliced into wheels 

2 lemons cut into wheels 

2 limes cut into wheels 

20 dashes orange bitters or other citrus bitters
---