Nicholas Feuillatte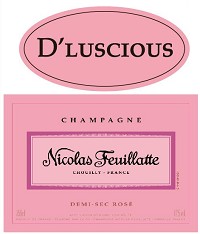 Continues to be a Lady Killer
Fine champagne is loved throughout the world by wine lovers, and the champagnes of Nicolas Feuillatte are at the top of the list for wine afficionados in Europe and the United States. Nicolas, a Frenchman of renown, created his brand in 1978 to please grand dams like Jackie Kennedy, Lauren Bacall and others. The celebrations of this new product that is considered to be #1 in France is creating quite a stir in the wine world.
  The September release of D'Luscious, Demi-Sec Rose called Cuvee has been highly anticipated and is retailing for $59. The coral pink color with a taste of red and black summer fruits of morello cherry, blueberry and raspberries is magical, and is proclaimed to be full bodied, rich and spicy beverage with an elegant finish. Three grapes are used in the structure of this champagne, Pinot Noir, Pinot Meunier and Chardonnay. The aging process is almost three years, and it is suspected that this rose champagne will appeal to sophisticated people who enjoy spicy cuisine.
 When it comes to their established brands, lets start with the Cuvee Speciale Vintage 2005, aged for up to five years and consisting of 50 different crus. It is also consisting of the three grapes with chardonnay providing the elegance and finesse and pinot noir the roundness and structure. Pinot Meunier provides the fruit character.
 Food pairings for this champagne are Sautéed Prawns w/lemongrass, Venison Carpaccio w/wild cranberries and Escalope of veal-Milanese style. It also goes well with Tandoori Chicken. It also goes well with chicken salad. The Cuvee 225 Vintage is chardonnay and pinot noir only and is aged for up to four years and consists of 25 crus. This fine wine is fermented in an oak barrel, this champagne features flavors of vanilla, honey, spice, apricot and peach. Their barrel fermentation magnifies the character of each grape variety. It is best paired with roasted chicken, lobster, monkfish and steamed salmon. Brut 2004 is no longer available in stores, but Chardonnay 2005, Brut Reserve NV, Rose NV and Palmes d'Or Brut 2002 are available.  www.feuillatte.com
__________________________________________________________________
Downton Abby Launches Bordeaux Collection For Home Enjoyment

British period drama Downton Abbey® has fast become a global sensation, with around 120 million viewers glued to TV screens worldwide. Now, it's possible for fans everywhere to bring a taste of Downton Abbey® home with a collection of wines inspired by the award-winning television series. The Downton Abbey Wine Collection features two enticing blends from the Bordeaux region of France: a "Blanc" white wine and a "Claret" red wine available in the United States on November 1, 2013 and in Europe and Australia later this year.
In creating this unique collection, Downton Abbey Wines looked to Grands Vins de Bordeaux, a family-owned Winery with more than 130 years of winemaking experience in the prized Entre-Deux-Mers region of Bordeaux, France. Winemaker Jean-Marc Dulong enlisted time-honored winemaking practices as well as modern techniques to create a collection of finely balanced, elegant wines that are eminently drinkable: Downton Abbey Blanc is a light and crisp white blend, while Downton Abbey Claret is medium-bodied red with bright fruit and a silky finish.
 "We are excited to launch the Downton Abbey Wine Collection, made in the finest Bordeaux winemaking tradition," said William Zysblat, co-creator of the wines. "Our collaboration with the Dulong family made perfect sense, as we wanted the same vines, soil and region used to produce the wines from the Downton Era. Having Dulong as our winemaker allows us to create accessible wines that we truly believe the Crawley Family would have been proud to serve at their table.
Winemaker Jean-Marc Dulong added, "It is exciting for me to think about my Bordelaise ancestors crafting their clarets and blancs in the Downton Abbey® era. Their know-how, passed down to me through five generations, has inspired my own winemaking. With Downton Abbey Wines, I have strived to capture the essence of Bordeaux in this collection of delicious and approachable wines."
 Downton Abbey Wines are available online at www.Wine.com and www.DowntonAbbeyWine.com, and will also be available at specialty wine retailers and supermarkets nationwide including Cost Plus World Market beginning November 1, 2013 for $14.99 per 750-ml bottle. For sales and distribution inquiries, please contact PL360 Beverage Partners at biz@downtonabbeywine.com/ (303) 949-9317.       ____________________________________________________________________                                                                                                 
The 5th annual STARS of CABERNET is coming

To Los Angeles at the Peninsula Beverly Hills on

November 13th. The show is produced by

LearnAboutWine.com and The Tasting Panel.

 

The event will open with a Cabernet Seminar

Featuring special guests Jean Hoefliger of

Alpha Omega Winery and Aaron Pott of

Pott wine.

 

This seminar will be invitation-only for top

Rated sommeliers and high impact press, as

Hoefliger and Pott taste six high-end Cabs while

Discussing the grape, the market and the current

Issues facing fine wine. After the seminar

Doors will open to include the trade.

 

STARS of CABERNET LA Supports the

T.J. Martell Foundation, known for leukemia,

AIDS, and cancer research at Children's Hospital

Los Angeles. Confirmed winemakers, who will be

Pouring more than 100 wines include: Ackerman,

Somerston,Round Pond, ZD Wines, Louis Martini,

Truchard, Joseph Phelps, Mt Brave, Anakota, Rombauer,

Signorello, Lail, Snowden, Hall, Tournesol, Stelzner,

St. Supery, Knights Bridge, Cain, Frank Family, Kelleher,

Heitz, Peju, Duckhorn, Laurel Glen, Silver Trident,

Blackbird, Gentleman Farmer, Rosenthal, Rocca, Tierra

Roja Veedercrest, Alpha Omega and more. The event is

Free for qualified trade. Register at www.starsofcabernet.

__________________________________________________________


Cocktail Time

Mulberry Love Cosmo

 
INGREDIENTS
2oz citrus vodka
.5 oz orange curaçao
.75 oz lime
.75 oz mulberry love
PREPARATION
Add all ingredients to a mixing glass. Add ice and shake. Fine strain into a chilled martini glass. Garnish with an Orange twist with a mulberry skewered through the center.
SERVINGS 1                    ________________________________________________________
WINE, DINE & JAZZ SUNDAYS
KICK OFF IN NOVEMBER, 2013 AT VENTURA HARBOR VILLAGE
With the holidays right around the corner, Ventura Harbor Village and Ventura Harbor in Ventura, California are inviting visitors to get in swing in celebration of the holidays ahead with the debut of its Wine, Dine & Jazz Sundays at three art galleries and ten seaside restaurant venues on November 10, 17, 24 2013 from Noon – 3 p.m.
            An ideal Sunday getaway, visitors to this seaside enclave enjoy fall Sundays with live jazz performances, accompanied by wine and dine specials, (at a nominal cost) tastings (at a nominal cost and some by donation) and wine flights (at a nominal cost). To accompany savory appetizers, entrees and dessert from Ventura's top rated restaurants, wines from California, Greece, France, Italy, and Chile will be featured on restaurant menus.  Performers include the Jon Stanger duo, Toni Jannotta duo and Justin Claveria trio.
            Participating restaurants will offer wine flights, tastings, and pairings, and include 805 Bar& Grilled Cheese, Andria's Seafood Restaurant & Market, Le Petit Café& Bakery, Margarita Villa Mexican Restaurant, Milano's Italian Restaurant, Spinnaker Steak & Seafood Broiler, Rhumb Line Restaurant, and The Greek at the Harbor, all overlooking the boats on the water.  Three art galleries will also offer wine tastings, including Harborside Village Gallery & Artisan Store, Tina O'Brien Gallery & Studio and Ventura County Potter's Guild.  
            As part of the festivities, visitors can wander seaside boutiques and art galleries listen to live jazz, partake in wine tastings, purchase wine, and enjoy a complimentary comedy show at 7 p.m. at Ventura Harbor Comedy Club.
            Admission and parking are free for Wine, Dine & Jazz Sundays.   For those wishing to spend the weekend harbor-side, they can opt for "Seas the Day Stay & Play" special guestroom rates offered at the Four Points by Sheraton Ventura Harbor Resort priced from $109* Sunday - Thursday midweek special, and $119* Weekends with (two) night minimum stay required, and $10 parking. The offer is *not valid holiday weekends.
            For additional information, call (805) 658-1212, ext. 1290 - CODE "Ventura Harbor Village Fall" (Package Code 4239) to schedule dates. www.VenturaHarborVillage.com.  ____________________________________________________________ 
COFFEE ICON MUSETTI GOES TO MIDDLE EAST
 
About Musetti: The Musetti(TM) Roasting Company, celebrating its 79th
year, is appreciated in 45 countries on five continents, for purveying
unique blends with the strictest attention to excellence. Musetti is
pleased that its products have achieved many certifications of
distinction, including the BRC Certification of A Level, UNI EN ISO
9001:2000 Certification, and certified by BioAgriCert for coffee
commercialization of organic farming. To learn more about
Musetti, go to www.musetti.it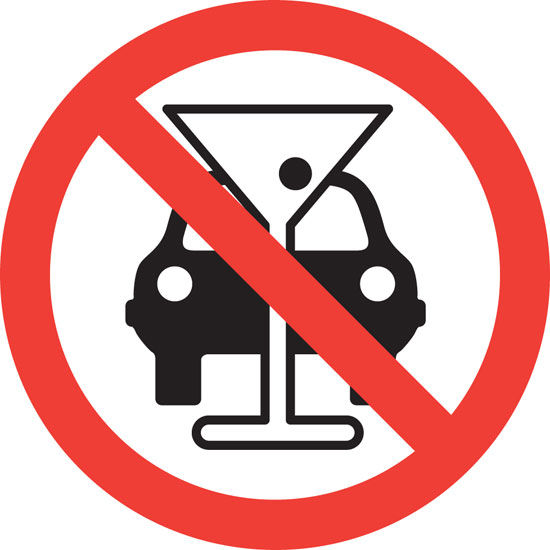 Auto Safety News
DON'T DRINK AND DRIVE THIS HOLIDAY SEASON
---