KING OF COCKTAILS
Easy Leaf Products and The Ultimate Barchef Sean Bigley
Offer Cocktail Recipes Especially for Dad
This Father's Day (June 17, 2007) let Dad reign as he indulges three cocktails created especially for him. Easy Leaf Products, the sole importer and distributor in North America for ORO FINO (edible gold) and ARGENTO FINO (edible silver) product lines, and The Ultimate Barchef Sean Bigley have teamed up to create unique, yet very masculine cocktails for Dear Dad gilded in gold and silver. The cocktails include: The Cucumber Gimlet, The Clermont Kiss and The El Diablo De Oro (recipes are pasted below). Sean Bigley, the mastermind behind the recipes, uses seasonal ingredients to create drinks that are refreshing, eye-catching and the perfect way to relax during a hot June evening.
Though edible gold and silver have been used to gild food and drinks for centuries in countries around the world such as Japan, India and Italy; consumers are just now seeing this hot product trend grow in North America. Since the products are relatively new, the first question most consumers ask is…"How much does that cost?" Although the use of these luxurious products may sound expensive, they are actually quite affordable with prices ranging from $21 to $100. The 1 gram gold shaker retails for about $100 and 1 gram silver shaker (approximate retail value $50) gilds about 150 cocktails. For more information on the products or to review a variety of recipes and product images displaying a variety of application idea, please visit Easy Leaf Products' web site at www.easyleafproducts.com.
ABOUT EASY LEAF PRODUCTS
Easy Leaf Product's uniquely packaged line of ORO FINO (23 Karat Genuine Edible Gold) and ARGENTO FINO (Pure Edible Silver) are perfect for gilding martinis, hors d'oeuvres, and petit fours. Imagine…serving a champagne cocktail with the flute rimmed in gold or silver; or creamy soup with petals dancing lightly in the center as a stunning garnish; or, try laying a full sheet of gold or silver leaf on your next platter of Milanese Risotto. The possibilities are simply endless and your guests will be amazed by your shimmering silver or golden-embellished creations.
Until recently edible gold and silver were available only to the professionals. Now, with the use of the cleverly designed and packaged shakers and boxes with bamboo tweezers, every culinary devotee can easily and efficiently adorn food and beverage in their own home. In the pounding process, the metals are beaten until extremely thin. Because gold and silver are so "shiny", they reflect light well and give a certain "glow" that offers the appearance of abundance.
Products are currently available for purchase at a variety of retailers across the nation such as Amen Wardy Home in Aspen; Fancy Flours in Montana; Sinclaire Company in Huntington Beach, California; Cracker LTD and Morry's of Naples in Los Angeles; Gump's e-commerce site and store in San Francisco; Ultimate Bar Chef e-commerce site; and Sur La Table stores, catalog and e-commerce site. Product pricing varies for each retailer, for more information on the products or to find a retailer in your neighborhood, please visit the web site www.easyleafproducts.com. Easy Leaf Products, a division of Neuberg & Neuberg Importers Group, Inc., is based in Los Angeles, CA and is the sole importer and distributor for all ORO FINO and ARGENTO FINO products in North America.
ABOUT SEAN BIGLEY
Sean Bigley, founder of The Ultimate Bar Chef, was raised in Southern California. He relocated to Las Vegas in 1993 to pursue his dream in the art of bartending. Bigley has been married to his wife, Lisa, for 14 years and has two children.
His career started at the Mirage Hotel and Casino in April of 1993 where he worked until becoming an opening team member at Bellagio in 1998. Bigley has attended over 50 seminars, tastings and forums including graduation from the Academy of Spirits and Fine Service, the Bellagio Spirits Academy and the Marie Brizard Forum de Liqueurs in Bordeaux, France.
His cocktails have been published in several magazines such as "I" Magazine, 944 magazine, Cheers magazine, two publications in England, has cocktails and mention in the 2006 edition of the ever-popular Mr. Boston Bar Guide and was most recently mentioned in Wine Enthusiast (October 2006 and December 2006).
Bigley joined the United States Bartenders Guild in 2002 and was elected to council membership in 2003. He currently sits as the General Secretary of the U.S.B.G. Nevada Chapter where he was elected in 2005. He has competed in more than 25 regional, national and international cocktail competitions. Some of the highlights are:
2003 Marie Brizard U.S. Short Drink Competition-Winner
2004 Knob Creek Bourbon Cocktail Competition – Runner-up
2004 Bellagio Cocktail Competition – Runner-up
2005 Belvedere Vodka Cocktail Competition, West Coast – Winner
2005 Belvedere Bartenders Bash International Competition – Runner-up
2005 U.S.B.G. Nevada Chapter annual competition –Winner
2005 U.S.B.G. National Cocktail Competition- Runner-up
2006 Tabasco's Hottest Bartender Cocktail Competition – Top 10 (out of 400 entrants)
2006 Starbucks Liqueur National Ambassador Cocktail Competition – 3rd Place Winner
2007 Shake it Up – Battle of the Mixologists (Nightclub & Bar Show) Top Five Finalist
Bigley has also won awards for Best Technical Performance in the Skyy-Funkin competition as well as the U.S.B.G. National Championship in 2005. For more information on The Ultimate Bar Chef, Sean Bigley, please visit his web site at www.ultimatebarchef.com.
**Editor's Note: Lynn Neuberg of Easy Leaf Products and The Ultimate Barchef Sean Bigley are available for interviews and demonstrations. Product samples and images are available upon request. Please submit all requests to razonia@razoniapr.com. **

SEAN BIGLEY COCKTAIL RECIPES GARNISHED WITH EASY LEAF PRODUCTS
CUCUMBER GIMLET
1-1/2 oz. Hendrick's Gin
2 T chopped English Cucumber
Juice of ½ of a fresh lime
ORO FINO (edible gold) or ARGENTO FINO (edible silver) Sprinkles/Fine Powder
In a mixing glass, muddle cucumber with lime juice. Add Gin and ice.
Shake vigorously and strain into a chilled cocktail glass.
Float a thinly sliced cucumber wheel dusted with ORO FINO or ARGENTO FINO for garnish.
CLERMONT KISS
1-1/4 oz. Knob Creek Bourbon
¾ oz. Marie Brizard Crème de Peche Liqueur
2-3 Dashes Fee Brothers Peach Bitters
2 oz. Fresh Sour Mix
10 mint leaves
ORO FINO (edible gold) Sprinkles/Fine Powder
In a mixing glass, muddle mint leaves, bitters and Crème de Peche. Add remaining ingredients with ice and shake well. Strain into a chilled, sugar-rimmed cocktail glass.
To garnish, take a lemon wedge (1/8th of a lemon) and make a slice between the peel and the flesh to stand upright on the edge of the glass. On the top of the lemon wedge, poke a hole and insert a fresh sprig of mint
dusted with ORO FINO Pagliuzze (Fine Powder).
L DIABLO DE ORO
1-1/2 Partida Reposado Tequila
¾ oz. Marie Brizard Cassis de Bordeaux
Juice of 1 lime
3 oz. Ginger Beer
ORO FINO (edible gold) Sprinkles/Course Grind
Build all ingredients into a tulip or Collins glass. Stir gently and sprinkle with ORO FINO Pagliuzze (course grind). Garnish with a lime wheel on the rim of the glass.
---
KENWOOD VINEYARDS SAUVIGNON BLANC WINS AGAIN
AT THE PACIFIC COAST OYSTER WINE COMPETITION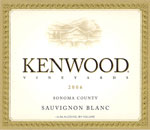 The 2006 Kenwood Vineyards Sonoma County Sauvignon Blanc has been named an "Oyster Award" winner at the 2007 Pacific Coast Oyster Wine Competition, which concluded April 27 in Seattle, Washington. This year's win marks the fifth time a Kenwood Vineyards Sauvignon Blanc has garnered an "Oyster Award" in thirteen competitions.
The annual Pacific Coast Oyster Wine Competition challenges wineries to submit their best "oyster wines" – typically dry, crisp white wines, to be judged with how well they go with fresh oysters on the half shell. After enjoying a fresh Kumamoto oyster, judges sample each wine "blind" and rate its "bliss factor" – the wine's affinity for the shellfish's subtle flavors of minerals, sweetness and the sea. This year the Compet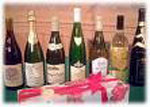 ition received 185 entries and from them selected 10 "Oyster Award" winners. The bright, fresh, balanced style of Kenwood Vineyard's Sauvignon Blanc, beautifully showcased in the recently released 2006, has consistently wowed the judges; its "Oyster Award" winning streak goes all the way back to the first Competition in 1990.
Sponsored by Taylor Shellfish Farms, the 2007 Pacific Coast Oyster Wine Competition featured a preliminary judging in Seattle to narrow the field to 20 wine finalists, followed by three rounds of final judging in Los Angeles, San Francisco and Seattle to determine the 10 "Oyster Award" winners. Judges this year included Jonathon Gold, restaurant critic for the L.A. Weekly, Craig Miller, "Wine Guy" at Top Foods and John Hulihan, Director of Beverage and Service at Lark Creek Restaurant Group.
Established in 1970 in the heart of the Sonoma Valley, Kenwood Vineyards handcrafts premium Sonoma County wines that exemplify the region's world class vineyards.
---
FOLIO FINE WINE PARTNERS EXPANDS SPANISH PORTFOLIO
Mondavi family import company to represent Bodegas Fillaboa from Rias Baixas and Bodegas Comenge from Ribera del Duero in the U.S.
Folio Fine Wine Partners, a Napa Valley-based company that represents specially selected wines from around the world, announced today that it has expanded its Spanish portfolio with the addition of Bodegas Fillaboa, a leading Albariño producer from Rias Baixas, and Bodegas Comenge, a Tempranillo producer from the highly acclaimed Ribera del Duero region.
"It's great to see how much Americans are embracing Spanish wines," said Rob Mondavi, co-founder and president of winegrowing, Folio Fine Wine Partners. "Spain has many wonderful wine regions and the quality of winemaking just keeps getting better. Our philosophy is to work with other family wineries that are committed to producing quality wines, and we are proud to add Bodegas Fillaboa and Comenge to our portfolio."
Quality Leader in Rias Baixas
Since the founding of the D.O. Rias Baixas in 1988, Bodegas Fillaboa, which means "the good daughter" in Gallego, has produced some of the highest quality Albariño in the region. Albariño, an indigenous grape varietal to Spain, has become increasingly popular among wine consumers in the United States—currently the number one import market for Albariño—due to its unique and complex flavor profile that is reminiscent of Riesling.
Owned by the Masaveu family, who traces their winemaking history back to the 14th century, Bodegas Fillaboa produces two 100-percent Albariño wines in its state-of-the-art winery: Fillaboa Albariño and Selección Finca Monte Alto, one of the only single-vineyard estate wines produced in Rias Baixas. In a region where most wineries purchase grapes and bottle by demand, Bodegas Fillaboa stands out with its exclusive use of estate grown fruit and single bottling of each vintage, ensuring optimal quality and consistency.
Ribera del Duero Winery Honors Famous Father
Bodegas Comenge was established in 1999 in the D.O. Ribera del Duero, a region known for producing some of the world's finest Tempranillo wine. The winery was founded in honor of Jaime Miguel Comenge by his son, Jaime Miguel Jr., and grandson, Alvaro. In 1940, the elder Comenge wrote La Vid y los Vinos Españoles, one of the first and most important reference books on the wine and grape varieties of Spain.
The Comenge family purchased land in one of the Ribera del Duero's highest elevation areas, Curiel del Duero, and built their winery at the base of the region's historic castle. Seventy-four of Bodegas Comenge's 82 acres of vineyards are planted to Tempranillo, and to date the winery has only produced a single 100-percent Tempranillo wine made from the estate's best grapes.
To ensure high quality, the winery performs a triple selection process with their grapes, starting in the field where only the ripest clusters are harvested. Next, each cluster is inspected on the sorting table before destemming and then a final selection takes place grape by grape. This meticulous sorting is followed by Bodegas Comenge's patented fermentation process, which uses carefully produced native yeasts to further ensure superior structure and color extraction. The wine is then aged for a minimum of 12 months in oak.
The 2006 Fillaboa Albariño ($16.99 SRP), 2005 Fillaboa Selección ($20.99 SRP), and 2004 Comenge ($29.99 SRP) will be available in fine wine shops and restaurants throughout the U.S. in May.
---
Wines From Spain Continues National 'Great Match Wine & Tapas Tour' in Los Angeles on June 5
Largest Industry Showcase of Spanish Wines Makes Only Stop in California this Year
Wines from Spain, a division of the Trade Commission of Spain, announces it will continue its 14th annual Great Match Wine & Tapas tasting tour in Los Angeles on Tuesday, June 5 from 1:30 to 6 p.m. at Casa del Mar in Santa Monica. Open exclusively to wine industry professionals and the media, the event is the largest walk-around Spanish wine tasting event of its kind in the nation. Prior to the tasting, Steve Olson will lead an educational seminar on "25 years of Wines from Spain" from 12:30 to 1:30 p.m.
From the well-known Rioja, Ribera del Duero, Priorat and Jerez denominations of origin (DO) to the up-and-coming Bierzo, Jumilla, La Mancha, Montsant, Rueda and Toro DOs, this year's Great Match will provide an opportunity to sample more than 200 new releases from more than 75 wine producers representing many of Spain's 64 DOs. In addition, as a way to demonstrate Spain's versatile, food-friendly wines, a variety of internationally-inspired tapas will be served.
"Los Angeles is an important market for Spanish wine, and we are excited to bring the Great Match back to Southern California to showcase all of Spain's varietals and educate the American trade and media about the quality and variety of Spanish wine," said Katrin Naelepaa, director of Wines from Spain. "This is a special year for Wines from Spain as it marks our 25th year of promoting Spanish wine worldwide. We're very excited to celebrate the industry's history, growth and accomplishments at all of this year's Great Match Wine & Tapas tasting events."
The Great Match will kick off the series with a stop at the Fairmont Olympic Hotel in Seattle on May 31. This fall, the event will travel to New York on Sept. 20 at the Metropolitan Pavilion, Chicago on Sept. 27 at the Harold Washington Library and Miami on Nov. 8 at the Biltmore Hotel.
Steve Olson Leads "25 Years of Wines from Spain" Education Seminar
Wine and spirits educator Steve Olson will lead an insightful tasting of eight wines, representing eight regions on Tuesday, June 5 from 12:30 to 1:30 p.m. Steve is known for his innovative education tasting techniques and was named Santé Magazine's 2003 Spirits Professional of the Year and Cheers Magazine's 2005 Beverage Innovator of the Year.
How to Register for Seattle's Great Match Wine & Tapas Tasting
For reservations or more information, wine industry professionals and members of the media should visit www.greatmatch.org or call 1-888-772-4694.
About Wines from Spain
Celebrating its 25th anniversary, Wines from Spain is a promotional division of the Trade Commission of Spain based in New York City. Wines from Spain is committed to promoting the awareness of Spanish wines and spirits throughout the United States through education, informational materials, special events and promotions. For further information on specific wine regions and producers, please contact: Wines from Spain, Trade Commission of Spain, 405 Lexington Avenue, 44th Floor, New York, NY 10174-0331 or visit www.WinesfromSpainUSA.com
---
First Annual KIRKLAND UNCORKED Wine Festival Announced
The first annual Kirkland Uncorked wine, food and art festival will take place July 13-15, 2007, featuring more than 30 Washington wineries, along the city's picturesque waterfront.
An expansion of the popular "Summerfest" art and wine festival held at Marina Park for the past 15 years, Kirkland Uncorked will attract visitors from an expansive group of art collectors, wine enthusiasts and food lovers of all ages from across the state of Washington.
"Kirkland has a long, successful history of celebrating lakeside festivals featuring delectable local food and wines arts and crafts and fun for the kids," says Kirkland Mayor James Lauinger. "We are excited that Kirkland Uncorked will continue this tradition with another great family weekend at the city's beautiful Marina Park!"
For wine lovers, Kirkland Uncorked will include: a Wine Garden sponsored by the Washington State Wine Commission featuring tasting opportunities from over 30 of Washington's finest Wineries. Wine education classes will help attendees deepen their understanding and enjoyment of a variety of wines, with tips on discerning appearance, bouquet, taste and aftertaste. A wine shop will also be set up on location featuring wines for purchase at special festival prices.
"Kirkland Uncorked is a perfect opportunity to experience Washington wines in a friendly, fun environment," says Washington Wine Commission Executive Director Robin Pollard. "The Washington Wine Commission is pleased to partner with Kirkland and the Kirkland Arts Council to showcase the best of wines and arts of the Northwest."
For art lovers, an art gallery will display an eclectic collection of works of some of the area's most talented artists for viewing and purchase. Artists in action will also be working throughout the weekend along Kirkland's beautiful shoreline, creating original art inspired by the event and waterfront in oil, watercolor, clay and fabric. Attendees can interact with the artists while viewing art in the making. Art completed during the weekend will be auctioned off as part of a "Fresh Art" auction on Sunday afternoon.
If food is your passion, chefs and restaurants from across the Puget Sound area will offer food samplings, cooking and grilling demonstrations, a grilling competition and classes on food and wine pairing, so attendees can learn how to pair wine and food, heightening their enjoyment of both.
Live musical entertainment throughout the day and lifestyle vignettes while highlight trends in indoor and outdoor home decor. A children's area, open to children of all ages, will include cider and juice tasting; zucchini and summer squash art, car decorating and racing, and more.
For more details, visit www.kirklanduncorked.com. It includes information on advance ticket purchase locations, guest appearances, wine information, the festival program, sponsorship opportunities and valuable visitor's information for those coming to Kirkland to enjoy the entire event. The official program for the event will be published in the June edition of Seattle Homes & Lifestyles and will also be available at various locations throughout the Puget Sound area.
About Kirkland Uncorked: Kirkland Uncorked will take place at Marina Park, 25 Lakeshore Plaza,. Hours are Friday, July 13, 5pm-11pm (Wine Garden Only); Saturday, July 14, 11am-11pm; and Sunday, July 15, 11am-11pm. Festival admission is free; Wine Garden admission, restricted to visitors over 21, with a valid ID is $20 in advance or $25 at the entrance and includes a souvenir tasting glass and tickets for five wine tastings and/ or food samplings.
About Kirkland: The City of Kirkland lies ten miles east of Seattle on the picturesque shores of Lake Washington and 22 miles north of Seattle-Tacoma International Airport. Visitors and residents enjoy fantastic views of the Seattle skyline, the Olympic Mountains and Lake Washington. A waterfront city, with unique shops, world class art galleries and an eclectic array of taste pleasing restaurants, Kirkland provides a cool oasis from the summer heat and a warm and charming getaway from the winters chill. Explore Kirkland and you will explore the best of Washington.
---
LIVE LOVE LEBLON

The next tequila is Cachaca. The award winning liquor is called the heart of Brazil, kiss of France and spirit of the world, it can be used to create some magnificient new cocktails and ad a fresh twist to old cocktails.

Recipe:

Brazilian Cosmopolitan
1 1/2 oz. Leblan Cachaca
1/2 oz. lime juice or sour mix
1/2 oz. triple sec
1 oz. cranberry juice
---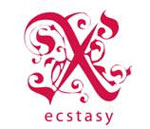 Ecstasy Comes In Many Forms
Pure Ecstasy
2 oz of X in a rocks glass or wine glass serve chilled or neat
Ecstasy Grapefruit
1.5 oz of X
Add equal parts fresh grapefruit juice
Mix over ice in a rocks glass or up in a wine glass
Ecstasy Shampoo
1.5 oz of X in a champagne flute
Fill to an inch under the rim with dry champagne
Ecstasy Soda
1.5 oz of X in a rocks glass over ice
Add equal parts soda
Squeeze a wedge of lemon
Stir
Exorcism
Ecstasy Bomb
1.5 ounces dropped in a glass of your favorite energy drink
Ecstasy Martini
1 Part X
1 Part imported vodka
Mix over rocks in a shaker
Serve up in martini glass
Serve with a lemon twist