Bryant Park Hotel in NYC offers colorful concoctions "Purple Snowflake Martini" and the New Years Eve "Silver Fireworks". Please take a look at the recipes and images below and let me know what you think!
Purple Snowflake Martini

1 ½ oz of 44th Degree North (Huckleberry Vodka)
¾ oz of Cointreau
½ oz of Pineapple Juice
3 fresh blackberry
1 fresh squeeze of lemon juice
Coconut flakes


Pour all ingredients into shaker except the coconut flakes. Shake the concoction vigorously! Pour the mixture into a Martini glass and top with coconut flakes.
Created by master mixologist, Isaac Elbhar at Bryant Park Hotel Cellar Bar 



---
SPA TINI . . . THE ULTIMATE SKINNY GIRL DRINK
One of many new treats at the Cafe Verde in the Ojai Valley Inn & Spa Resort is the Spa Tini, a beautiful and so-o delicious version of the martini, only it is made with healthier ingredients that assist in your slimming efforts.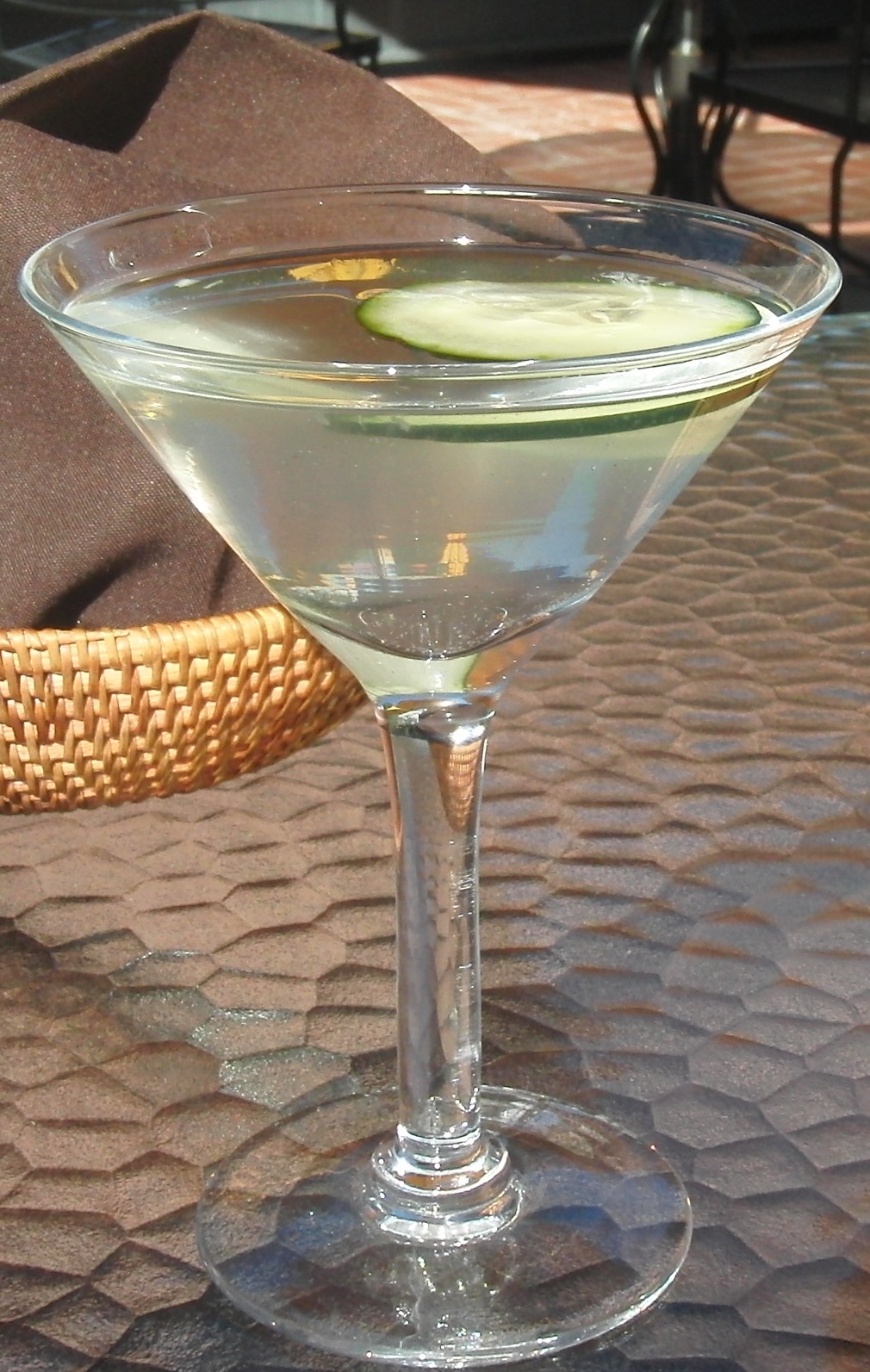 SpaTini Recipe:
1 1/2 oz Cruzan Vanilla Rum, 1 1/2 oz Sake, Cucumber, 1/2 oz. Tonic Water (lite)
In a shaker, muddle 1" piece of chopped cucumber in tonic water. Add sake and rum. Shake vigorously. Strain into martini glass. Grnish with thin slice of cucumber floating on top.