SIPS    .     .     .
8TH ANNUAL POLO CLASSIC IN SANTA YNEZ VALLEY BENEFITS SELF HELP AT HAPPY CANYON VINEYARD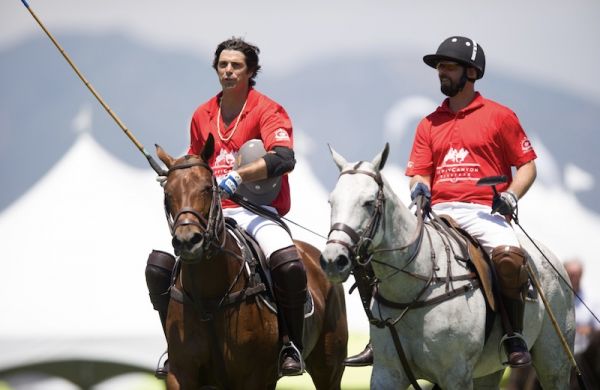 8TH ANNUAL SYV POLO CLASSIC
ADOPTS EXCITING NEW FORMAT
Joel Baker and Memo Gracida, Santa Ynez Valley Polo Classic Player Coordinators, were pleased that for the first time, the Classic, held on Saturday, June 29th at Piocho Ranch at Happy Canyon Vineyard in Santa Ynez,  featured a four team playoff prior to event day. The four teams of high goal players had two matches with the winners featured at the Classic on the 29th. The remaining two teams played a consolation match for third place prior to the championship. The event was a benefit for Santa Ynez Valley People Helping People (PHP).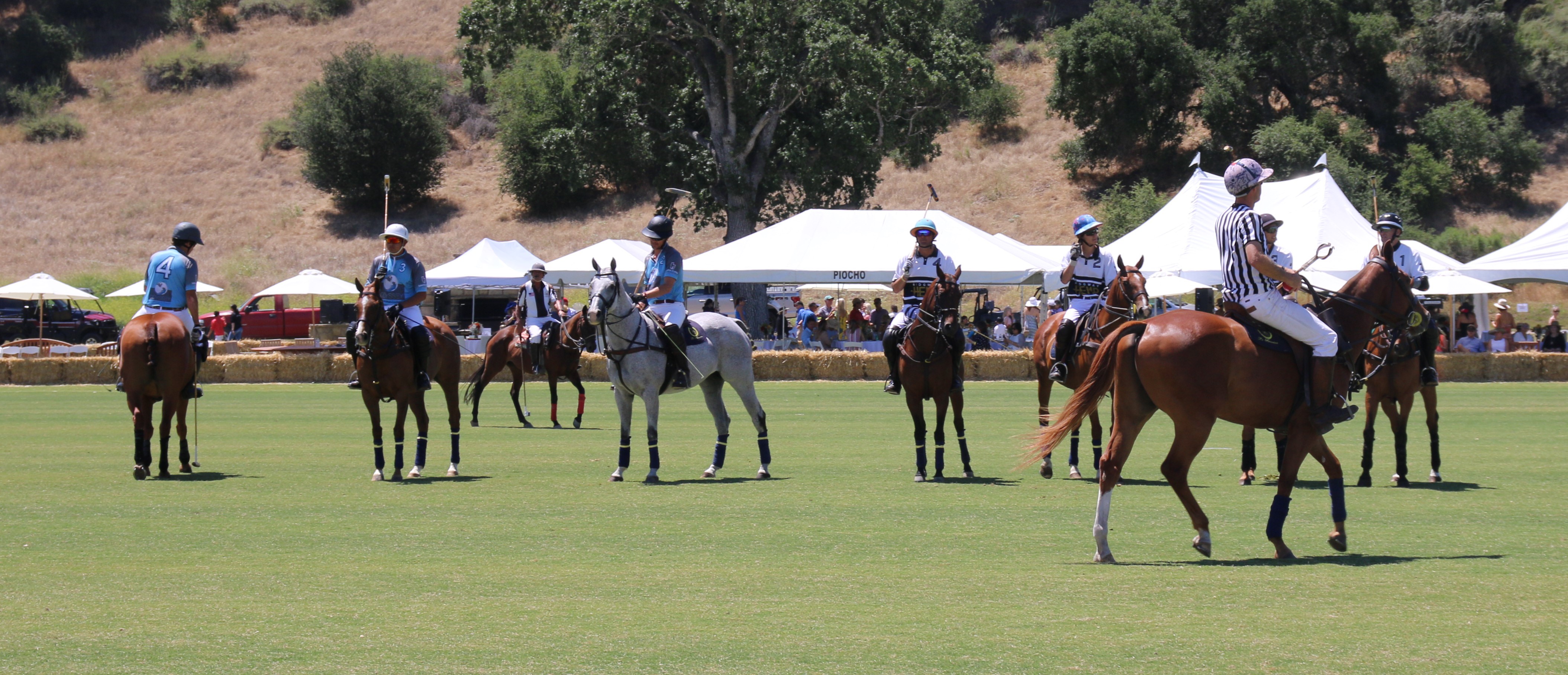 Baker and Gracida noted that they were very excited to have the four-team playoff format this year. Baker said that "It shows how much interest there is in polo in the Santa Ynez Valley from top players in the U.S. and around the world. Since we started the Polo Classic seven years ago, excitement for the sport here in the valley from both the public and players has rapidly grown."
Returning for the second year was a curtain raiser match introducing exceptional professional women players. Meghan Gracida, one of the players returning from last year, said that she was excited to play once again in what last year was a high scoring, fast paced, and exciting match.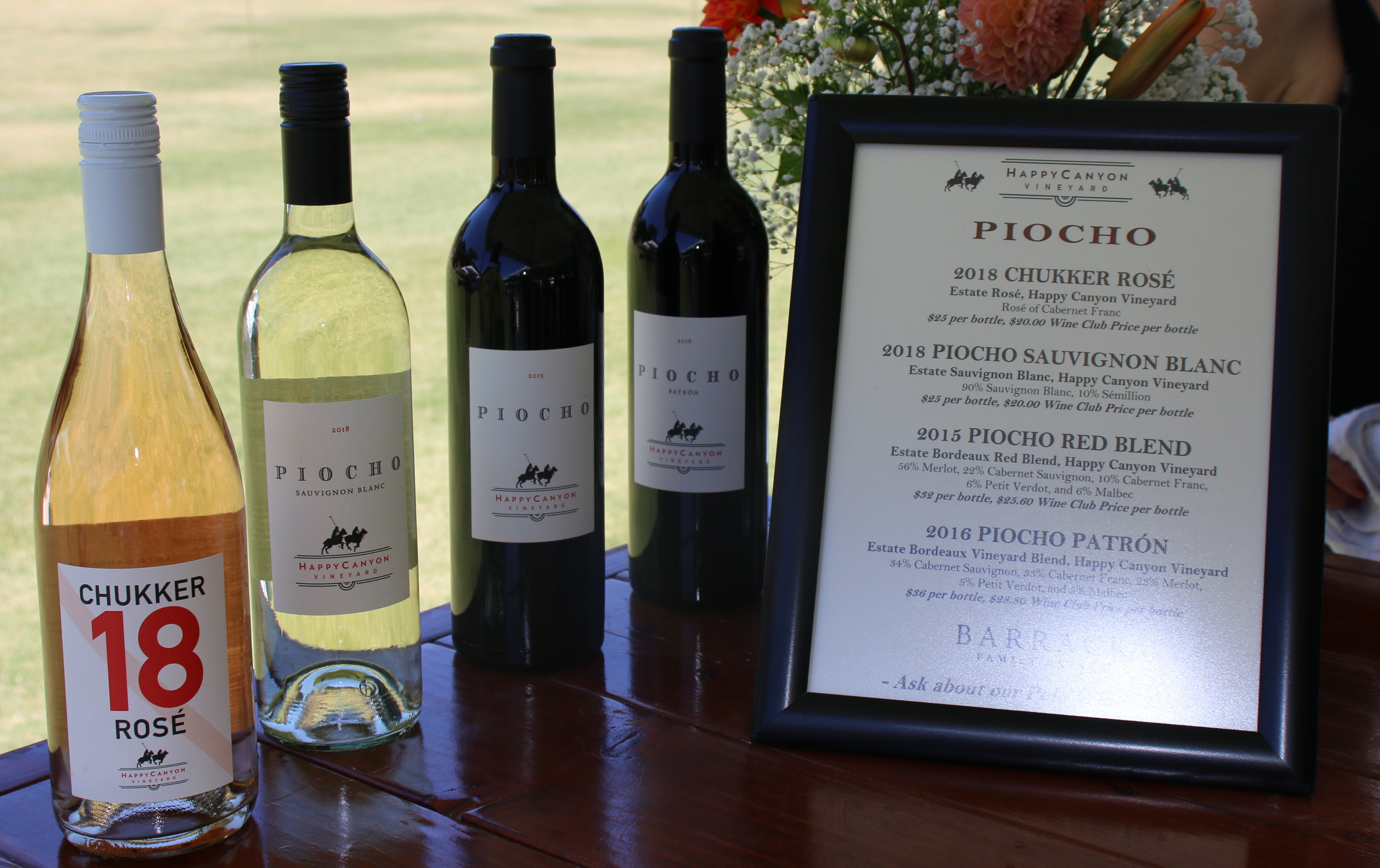 Wines Serves at Polo Classic Luncheon
The Polo Classic's feature match included the return to Santa Ynez of two exceptional world famous players. One of the most popular players in the world, Nacho Figueras will ride for Team Piocho, last year's returning champions. Figueras, born March 4, 1977, is an Argentine polo player and has been ranked as one of the top 100 polo players in the world. He is known as the former spokesperson for Ralph Lauren's Black Label but polo has been his real passion. He has said that his mission in life "is to bring polo to the world a little more." So, he is working hard to raise the profile of the sport of polo.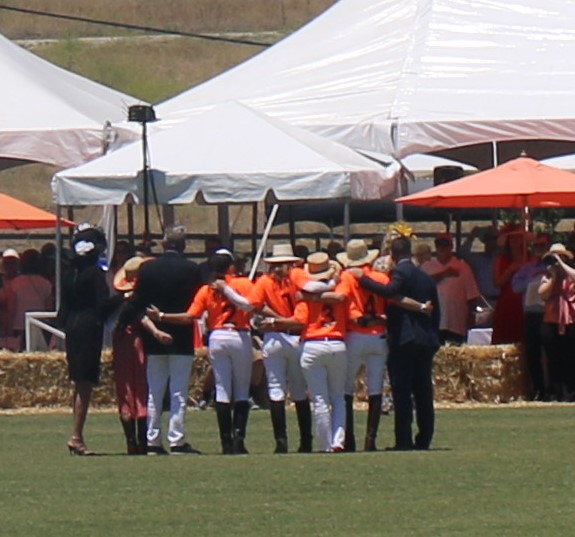 O'Gara Team Greet the Fans at 8th Annual Polo Classic
The legendary Memo Gracida, member of the Polo Hall of Fame  once again played in the Polo Classic. Gracida, the player with the most U.S. Open victories and a 10 goal player is a multiple-time Player of the Year Award winner. Memo said he is proud to return to play again in the Polo Classic. "I really believe in giving a hand up the way PHP does it."
Major sponsors underwriting the production costs of the Polo Classic included Happy Canyon Vineyard, Lisa Smith Wengler, First Bank, Montecito Bank and Trust, The Santa Ynez Band of Chumash Indians, O'Gara Coach, Engel & Völkers, Jetcraft, Uva Design Studio, High on the Hog Catering, Visit the Santa Ynez Valley, Smooth Transportation, Elliott and Pohls Construction, Pacific Western Bank, Kashmir and Kind, Figueroa Mountain Brewing Company, El Rancho Marketplace, Noozhawk, Geofoto Studio, Lindsey Drews Photography, In Paradise Photography, Kingfisher Farm, Windmill Nursery, Kopu Water, and the Santa Ynez Valley Star.
People Helping People is a 501 c-3 non-profit organization dedicated to improving the lives of men, women and children in the Santa Ynez Valley, Los Alamos and surrounding areas by addressing emergency and basic needs and furnishing comprehensive integrated family and individual support services. To learn more about PHP, its programs, and ways that you can help, please visit the PHP web site at www.syvphp.org or call 686-0295.
___________________________________________________________________
NEW MOCKTAIL CRAZE FEATURES FLOWERS AT OUTPOST
by Bonnie Carroll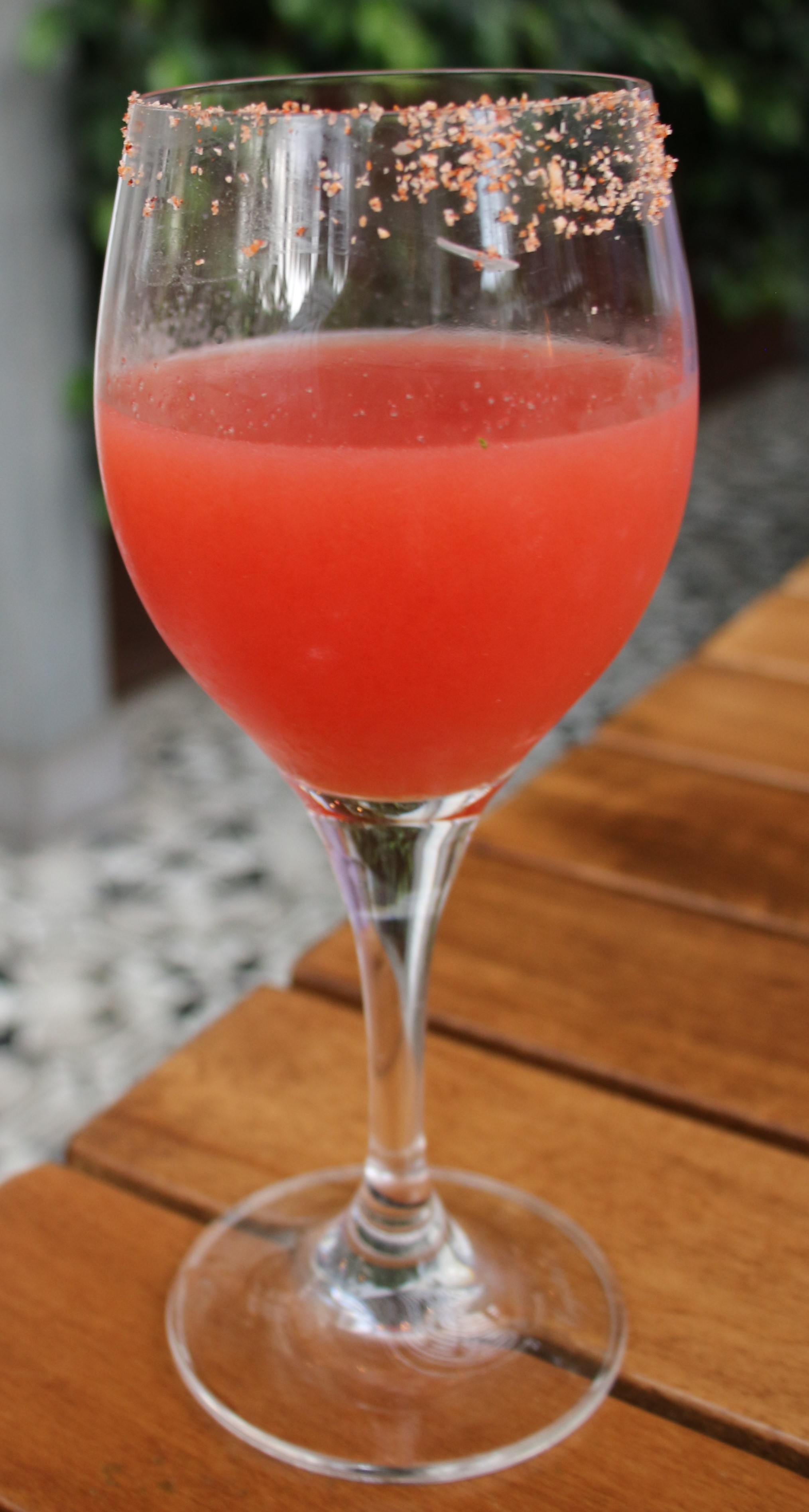 Well, it seems the mocktail or non-alcoholic coctail is becoming a solid part of the beverage scene in national hotels and restaurants. I have enjoyed these imaginative drinks in a varitey of health resorts, at the bar at the Roosevelt Hotel ten years ago, and now they are popping up everywhere including the Outpost at the Goodlands in the Santa Barbara Area.
This non-alcoholic cocktail was a sensation during a recent dinner at the Outpost at the Goodlands Hotel in Goleta, California and I loved it! Ingredients included: Fresh watermelon, tomato water, basil, smoked chipotle agae, seedip, and tajin-rim.
___________________________________________________________________
HEALTHY TEA TIMES FOR SUMMER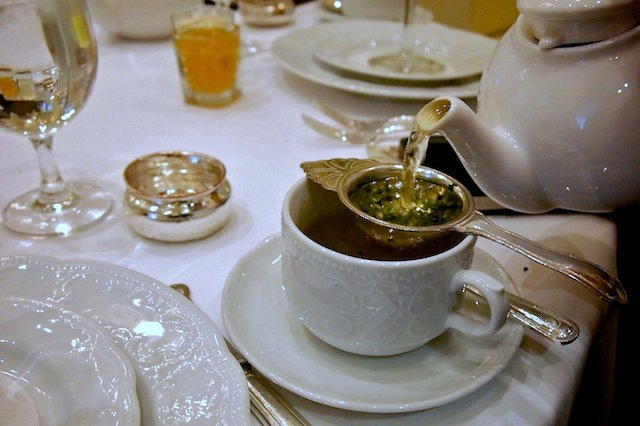 Hot tea and iced teas are so important for hydration and for dining pleasure during summer months and I love tea. A few new teas I've enjoyed are not only delicious to pair with light faire, but some are recomended for health support including arthritis and any need to eliminate inflamation.
Wissotzky Tea, a family owned company since 1848 offers Artisan Chai Teas that are truely delicious hot or cold. I have been sipping Salted Carmel Chai Spiced Nana Mint Chai Ginger and Turmeric Spiced Chai and Pumpkin Spiced Chai all month and find them to be rich and satisfying at any time of day.
My personal favorite is the Ginger and Turmeric as I have arthritis and seek healthy ways to minimize inflamation. This tea is one that works and also offers a delightful taste, using just the right amount of tumeric.
Big kudos to Wissotzky on their delightful Chai Tea options for summer. Visit: www.wissotzky.com.

---