SoloRosa Meets Georg Riedel in Quest for
the Best Rosé Glass
WCBF Commercial Craft Competition Brings Great Beer to Great Palates
Over 200 Entries Expected at BJCP Sanctioned Event
Unlike most brewfests, the West Coast Brew Fest, which will be returning on May 19 to Sacramento's Miller Park, features a fully-sanctioned commercial craft competition that allows microbrewers from all over the West Coast to submit samples of their finest brews among 17 different categories for judging on May 6, 2007.
First, second, and third place winners will be chosen from each category and the selected breweries will receive gold, silver and bronze medals, respectively, to proudly display at the festival.
"With over 200 expected entries, we need a lot of volunteer judges, so if you have the palate for certain styles of beer, and want to be teamed with professional judges, we want to hear from you," says Dwight Bradish co-founder of the event and organizer of the competition.
The competition is a triple-blind tasting. Triple-blind means that the only people who know the brand of the beer are the organizers who checked them in. All brews are required to be submitted already bottled, no kegs are allowed. Each bottle is then categorized and numbered.
When the stewards and the beer judging teams handle the beer, they simply call for each number. For instance, a beer from category one, Light Lagers, which includes Pilsners, Helles, Maibock & Dortmunder Exports, could be labeled 1-001. The beer judge simply knows this as a beer that is supposed to be a light lager - and judges the beer according the the Beer Judging Certification Program (BJCP) standards.
With over 200 expected entries spread over 17 categories, the competition is a game of logistics and numbers of judges. Each judging team usually has a BJCP certified judge, a local enthusiast and a home brewer or professional brewer. The more brews entered, the more judges that are needed.
"Too much beer per judge equates to a dead palate," adds Dwight. "And beers start all tasting the same."
Those interested in being a judge should visit the website at
www.westcoastbrewfest.com to request consideration.
The competition will be held all day on Sunday, April 23, 2006 at Hoppy Brewing Company on Folsom Boulevard in Sacramento, California.
---
SOLOROSA Releases Three New Rosés!

SoloRosa, America's only winery founded on rosé has just released its new dry rosés from 2006. It's hard to believe this is our SOLOROSA Releases Three New Rosés!
SoloRosa, America's only winery founded on rosé has just released its new dry rosés from 2006. It's hard to believe this is our SEVENTH vintage! We've grown from 1 barrel of Sangiovese rosé way back in 2000 to some 150 barrels today. In the process we've received kudos from critics throughout the nation. But most of all, we've been inspired by the enthusiastic and ongoing support we have received from all of you who drink SoloRosa.
Rosé is just a color—not a style. As such, we've produced three very distinct pink wines that will satisfy myriad food pairings and temperature swings this spring and summer (and fall and winter too!).
Here's the new line-up:

SoloRosa California California Rosé 2006 is made from the same two vineyards and varietals we have been so fortunate to work with since our first commercial release. Fifty percent of the blend is Sangiovese from the Atlas Peak Vineyard in Napa Valley. The other fifty percent is Merlot from the Levantini Vineyard in Lodi. This wine remains the mainstay of our winemaking program. Suggested California retail is $15.
SoloRosa Pinot Noir Rosé Russian River Valley 2006. We are very excited about the newest addition to our quiver of pinks: a Pinot Noir rosé, which is made from grapes grown in three different Russian River Valley vineyards. It's bright and fresh, redolent of rose petals, and shows off an intensely mineral core. Only 400 cases made. Suggested California retail is $18.
Syrah Rosé Russian River Valley 2006. Both this year's and last year's pink Syrahs were fermented from grapes grown in Sara Lee Kunde's Russian River Valley vineyards. This particular wine has been heralded by some pundits as our greatest effort to date—a pink wine for those who think they only like red! It's made in a more lush-textured, rich style than our other more bright-edged pink wines. A minuscule 200 cases (10 barrels) made. Suggested California retail is $28.
For more information, please visit our website at www.solorosawines.com (click link below); or inquire at your local retailers and restaurants. You can e-mail us at info@solorosawines.com, or just pick up the phone and call (707) 823 7465.
We remain your partners in pink!
Jeff Morgan and Daniel Moore
Co-owners
---
CLICK HERE for Easy Drink Recipe for Summer Entertaining
---
LEBLON CACHAÇA AWARDED DOUBLE GOLD AT
SAN FRANCISCO WORLD SPIRITS COMPETITION
Ultra-Premium Cachaça from Brazil Honored as "Top Cachaca" at America's Largest World Spirits Competition
Leblon, a luxury Cachaça from Brazil, has been awarded the Double Gold Medal at the 7th Annual San Francisco World Spirits Competition. Leblon was also named "Top Cachaca" in the competition by a judging panel of the most influential spirits industry professionals in the U.S.
During this year's competition, the category with the largest growth was Cachaca – which went from three entries in 2006 (when it was introduced as a new category) to 16 entries in 2007 – making it equal to the Gin category for number of entries. This year, 24 judges tasted through spirits of 357 different brand classifications, presenting a large number of medals, from "Distiller of the Year" to "Importer of the Year." In addition to the premium awards, the best ranking spirit in each category was awarded a "Top" title.
"We are so thrilled to have been awarded a Double Gold and named the Top Cachaca in a category that has become so competitive," said Roberto Stoll Nogueira, creator of Leblon in Minas Gerais, Brazil.
Added Gilles Merlet, the master distiller and cellar master, "This honor reflects the intensive distillation and fermentation process we use to create our unique premium product. It's fantastic that our hard work and effort is appreciated."
Spirits received Bronze, Silver, Gold or a Double Gold Medal. Double Gold occurs when all judges on a panel agree that the spirit is Gold, which immediately upgrades the selection to Double Gold status. In all, the judges tasted 715 spirits from 51 countries.
ABOUT LEBLON
Leblon is an ultra-premium white Cachaca inspired by its namesake and place of origin, Leblon Beach in Rio de Janeiro, Brazil. The rum-like spirit, the most award-winning Cachaca on the market, is made from fresh pressed Brazilian sugar cane that is then rested in xo cognac casks and blended to create superior complexity and taste. Leblon is the main ingredient in the Caipirinha, the national drink of Brazil, but also acts as a refreshing and creative substitute for a variety of other cocktails made from Vodka, Tequila, and Rum. Leblon is available at fine retailers, restaurants, bars and clubs throughout the United States, as well as the United Kingdom, France, and Ireland. For more information, visit www.liveloveleblon.com.
---
MICHAEL MONDAVI FAMILY OPENS WINERY IN NAPA VALLEY
Folio Winemakers' Studio Now Open to Public
The Michael Mondavi family announced today the opening of the Folio Winemakers' Studio located in the Los Carneros appellation of Napa Valley.
"It has long been our family's dream to have our own winery where we could produce great wines," said Michael Mondavi. "Winemaking is an art, and the Folio Winemakers' Studio is a place where our family, along with other small producers, can create beautifully crafted wines. "
Visitors are welcome to visit the "Taste Gallery" at the Folio Winemakers' Studio, where all the wines produced at the winery can be sampled and purchased, including I'M (Isabel Mondavi) Wines, Oberon, Hangtime, Spellbound, Medusa and Mahoney Vineyards. Other wine-related items and one-of-a-kind gifts are also available for purchase such as wine cellar accessories, tableware and crystal.
"Carneros has long been a favorite place for visitors to the Napa Valley who want to get a little off the beaten path, and we're delighted to open the doors of our new 'home' to them," said Dina Mondavi, Creative Director, Folio Winemakers' Studio. "The Folio Winemakers' Studio will host special events throughout the year, including art exhibit openings called 'First Fridays' at the beginning of each month, and special weekend food & wine pairings."
Michael and Isabel Mondavi, together with their children Rob and Dina, purchased the winery previously known as Carneros Creek Winery in September 2006 from Francis and Kathleen Mahoney.
The family has hired noted architect Scott Johnson, who designed the Opus One winery in Napa Valley and the iconic Transamerica pyramid building in San Francisco, to enhance the modest facility and transform it into a state of the art winery and visitor center. Originally built in 1973 by Mahoney and Balfour Gibson, the winery was expanded in 1999 and again in 2000, when a visitors and administrative building was added. The redesign is expected to begin later this year.
The Folio Winemakers' Studio will be operated by Folio Fine Wine Partners, a full-service importer, a fine wine agency and producer of fine wines which was established by the family in 2004. Today, Folio Fine Wine Partners represents wines from California, Argentina, Italy, Austria, Spain and New Zealand.
Folio Winemakers' Studio is located at 1285 Dealy Lane, Napa, Calif. The Taste Gallery phone number is 707-256-2757. Visitors are welcome to the Taste Gallery which is open daily from 10:00 a.m.-5:00 p.m.
---
MAS TEQUILA MAKES CINCO DE MAYO ROCK!
Hard Rock International Hosts Month-Long Cinco de Mayo Celebration
Featuring Performances by Latin Hip Hop Band Ozomatli, Manny Trevin and More!
Hard Rock Cafes Serve Up Specialty Drinks Through May

Andalé! ¡Andalé! The month of May will be rockin' as Hard Rock International hosts Mas Tequila – a month-long Cinco de Mayo celebration. As part of Mas Tequila, Hard Rock will serve up specialty cocktails, featuring JOSE CUERVO® ESPECIAL and DON JULIO BLANCO® Tequila, and select Hard Rock Cafe locations will present live concerts throughout the month. Mas Tequila will feature concerts by some of today's hottest musicians and bands, including Grammy Award-winning, Latin hip-hop band Ozomatli, who will perform songs from the recently released album, Don't Mess with the Dragon. Dallas-born singer/songwriter Manny Trevin and Los Angeles-based band Monte Negro will also be part of the concert lineup for Hard Rock's Mas Tequila celebration.
Available now through May, Hard Rock Cafes worldwide will also feature specialty drinks and shots, including:
OrangeO'licious Margarita: JOSE CUERVO GOLD Tequila, Triple Sec, Monin Blood Orange Syrup and Hard Rock's homemade margarita mix
Loco-Berry Rita: DON JULIO BLANCO Tequila, Triple Sec, Monin Wildberry Syrup, Hard Rock's homemade margarita mix and a splash of cranberry juice

Tropina: CUERVO TROPINA Tequila, Blue Curacao Liqueur, Pineapple Juice and Fresh Lime

Cactus Juice: CUERVO CITRICO Tequila, Hard Rock's Homemade Sweet & Sour Mix and Fresh Lime

Oranjo: CUERVO ORANJO Tequila, Monin Blood Orange Syrup, Monin Pomegranate Syrups and Fresh Lime
Mas Tequila Schedule:
Ozomatl www.Ozomatli.com.
May 1, 2007
Hard Rock Cafe Chicago
**Concert
May 4, 2007
Hard Rock Cafe New Orleans
**Meet & greet / acoustic set
May 5, 2007
Hard Rock Cafe Phoenix
**Meet & greet / acoustic set
May 7, 2007
Hard Rock Cafe Mexico City
**Meet & greet / acoustic set
Manny Trevin www.MannyTrevin.com
May 2, 2007
Hard Rock Cafe San Diego
**Opening act Monte Negro
May 3, 2007
Hard Rock Cafe Lake Tahoe
May 4, 2007
Hard Rock Cafe San Francisco
May 5, 2007
Hard Rock Cafe Sacramento
May 6, 2007
Hard Rock Cafe Hollywood, Ca.
**Opening act Monte Negro
May 9, 2007
Hard Rock Cafe Denver
May 19, 2007
Hard Rock Cafe Houston
**Additional dates to be added
For further details, please visit www.HardRock.com.
---
GARY FARRELL VINEYARDS AND WINERY CELEBRATES
ITS 25th ANNIVERSARY AT CHARLIE PALMER'S
DRY CREEK KITCHEN ON JULY 12th
Evening Includes a Vertical Tasting of Gary Farrell Starr Ridge Pinot Noir
and a Commemorative Dinner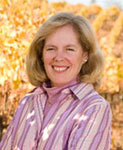 Gary Farrell® Vineyards and Winery is pleased to announce a celebratory reception and dinner in honor of its 25th anniversary on Thursday, July 12th. Known for producing small-production Pinot Noir and Chardonnay that are revered for their balance and food-friendliness, Gary Farrell Vineyards and Winery will begin the evening with a reception at the winery, located at 10701 Westside Road, in Healdsburg, from 4 p.m. to 6 p.m. Guests will enjoy the stunning Russian River Valley scenery at the pristine 24-acre hillside property and taste a vertical of Gary Farrell Starr Ridge Vineyard Pinot Noir from 2002 to 2005, plus a sneak preview of the 2006 vintage, paired with a selection of artisan cheeses from local producer Bellwether Farms.
Following the reception, at 7:00 p.m. the mouthwatering cuisine of acclaimed Chef Charlie Palmer will be paired with Gary Farrell wines at a dinner hosted by winemaker Susan Reed at the Dry Creek Kitchen restaurant, located at 317 Healdsburg Avenue in downtown Healdsburg. The price for the anniversary celebration is $200, all inclusive. The anniversary bash occurs on the first evening of the Sonoma County Showcase Weekend of Wine and Food and is a delicious way to kick off the annual four-day festival. Tickets are available through the Showcase website, on sale now for Visa Signature card owners. Gary Farrell Wine Club Members may purchase tickets beginning May 1, 2007 and the general public will have access to tickets on May 8, 2007. Visit www.sonomawine.com/showcase for more information.
The 25th anniversary Gary Farrell Vineyards and Winery reception and dinner commemorates a 25-year legacy of winemaking that has contributed to the sought-after signature Gary Farrell Vineyards and Winery style of elegant, well-balanced wines now synonymous with the Russian River appellation. That legacy has since been passed on from Gary Farrell to Susan Reed, who was recently named head winemaker at Gary Farrell Winery and has worked side by side with Gary Farrell as his assistant winemaker for four years.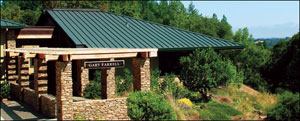 About Gary Farrell Vineyards & Winery
Located in the heart of Russian River Valley, Gary Farrell Vineyards & Winery is a boutique winery known for producing extremely small-lot Pinot Noir and Chardonnay. Pioneering Russian River Valley winemaking with legends such as Joe Rochioli, Davis Bynum and Tom Dehlinger, winemaker Gary Farrell has been an integral producer in the region. Susan Reed, newly appointed winemaker for Gary Farrell Vineyards and Winery, intends to carry on the high standards of artisan winemaking that has given Gary Farrell Vineyards and Winery its fame and reputation. For more information, please visit: www.garyfarrellwines.com.
Gary Farrell's first Pinot Noir was fifty cases from the Rochioli-Allen Vineyards, and released in 1985. The current winery was built in 2000, and was conceived specifically to craft small-lot, limited-production wines.
About Dry Creek Kitchen
Master Chef and Hospitality Entrepreneur, Charlie Palmer, went directly to the source—Northern Sonoma County—for the finest fresh seasonal produce, gourmet food purveyors and fine wines to form Dry Creek Kitchen.
Dry Creek Kitchen highlights Sonoma County's fresh ingredients with an ever-changing menu of homegrown, seasonal delights. Exquisite products from local purveyors such as CK Lamb and Liberty Duck, plus numerous artisan cheeses from Redwood Hills and Cowgirl Creamery, to name a few, are central to the restaurant's mission.
Dry Creek Kitchen is located in the charming town of Healdsburg in Sonoma, at 317 Healdsburg Ave., Healdsburg, CA 95448. Dry Creek Kitchen is open for lunch Friday through Sunday from 12:00 p.m. to 2:00 p.m. and dinner Sunday through Thursday from 5:00 p.m. to 9:30 p.m. and Friday and Saturday from 5:00 p.m. to 10:00 p.m. For more information visit www.charliepalmer.com/dry_creek/home.html.
About Sonoma County Showcase Weekend of Wine & Food
For 28 years, Sonoma County vintners have opened their wineries, their bottles, their homes and their hearts to visitors for a few days each summer, showcasing why the region is one of the world's great wine and food destinations. Sonoma County Showcase Weekend of Wine & Food is presented by the Sonoma County Vintners and has become one of the country's premier epicurean festivals, featuring four days of the best wine, food, and lifestyle experiences that Sonoma County wine country has to offer.
The extended weekend includes lunches and dinners at the wineries, hands-on discussions in the vineyards, wine tasting and a relaxed, intimate gathering with great winemakers and chefs for a Sonoma family dinner. Proceeds from the festival benefit local charities. For more information visit www.sonomawine.com/showcase.
---
Rosen Centre's New "Vine and Dine" Wine Dinner Series Celebrates Award-Winning Cuisine and International Wines
The Best of Australian Wines Introduced in Series Launch
Rosen Centre in Orlando is celebrating the art of the vine and award-winning cuisine with the "Rosen Centre Vine and Dine," a wine pairing dinner series with an International flair. The four-part series explores a different region with each dinner, featuring specialty cuisine perfectly paired with that region's best-suited wines.

The first dinner of the series is "Savor the Flavor of Australia," Friday, April 27 at 7:00 pm in the hotel's Everglades restaurant private dining room. The event features an evening of the best wines from Down Under, with renowned Vintners, Penfolds, Rosemont and Devil's Lair. Additional "Rosen Centre Vine and Dine" dates in the series are June 22, August 24, and October 26. Each will feature a different region and an array of wines with a five-course, prix fixe menu. The dinner is $65.00 per person (plus tax & gratuity). Space is limited to 30 diners. For reservations, call 407 996-9840, ext. 3602. For more information, visit www.evergladesrestaurant.com
or www.rosencentre.com.

The pleasing pairings for "Savor for the Flavor of Australia" begin upon entering - guests are welcomed with a refreshing glass of "Pink" by Yellowglen to cleanse the palate for a night of exquisite culinary creations led by new Executive Chef Michael Rumplik and Specialty Restaurant Chef Fred Vlachos including:
Artichoke, Haricot Vert & Yellow Wax Bean Salad with heirloom tomatoes and lemon thyme vinaigrette.

Paired with Penfolds Eden Valley Riesling a bone-dry Riesling style with 100 % natural acidity and clear fruit aromas and flavors.

Seared Medallion of Foie Gras with fig bread pudding and warm blueberry port wine drizzle.

Paired with Rosemount Traminer Riesling a medium dry wine packed with grapey fruit flavors and zesty finish.

Champagne Sorbet

Petite Filet of Beef with Perigueux Sauce with lyonnaise potatoes.

Paired with Penfolds Thomas Hyland Shiraz a vibrant rich red, excellent fruit quality, balance and smooth tannins.

Dover Sole Paupiette with morel vin blanc and warm ratatouille slaw.

Paired with Devil's Lair's - The 5th Leg aromas of honeydew melon, guava and gooseberry with a zesty, citrus finish.

Dessert

Peach Tart served with "Pink."
Rosen Centre has received Meetings & Conventions' prestigious Gold Platter Award, which is given to select properties that demonstrate creative and culinary excellence. The hotel recently won additional highly respected industry awards, including the Gold Key Award from Meetings & Conventions, Merit and Distinction Award from Medical Meetings, the Paragon Award from Corporate Meetings and Incentives, the Inner Circle Award from Association Meetings and the Planner's Choice Award from VNU/Meeting News. Last year, Rosen Centre also received the prestigious Gold Key Award and Gold Platter Award from Meetings & Conventions magazine and the Pinnacle Award from Successful Meetings.
Just minutes away from the Orlando International Airport and the area's most popular theme parks and attractions, Rosen Centre offers 106,000 square feet of sophisticated meeting space, which includes a 35,000-square-foot Grand Ballroom. Rising 24 stories, Rosen Centre features 1,334 deluxe guest rooms. Amenities include a full-service concierge desk, high-speed Internet access in all guestrooms, off-site airline check-in and a TSA approved remote skycap service that allows guests to receive their airline boarding passes and check their luggage directly from the hotel. Guests of Rosen Centre enjoy six restaurants and lounges, as well as the Body & Sol Spa, a newly renovated fitness center featuring state-of-the-art equipment, a heated tropical pool and lighted tennis courts.
For more information, visit
www.rosencentre.com