SIPS .  .  .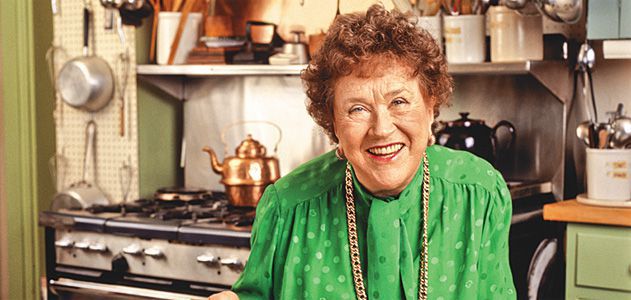 CELEBRATING JULIA'S 109th BIRTHDAY IN SANTA BARBARA
By Bonnie Carroll
Julia Child made cooking fun for millions and her book inspired them to take to the kitchen and appreciate the pleasures of making and eating good food. In 1995, Julia had the foresight to establish The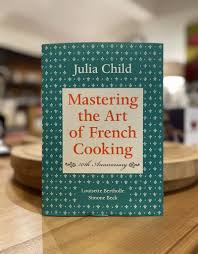 Julia Child Foundation for Gastronomy and the Culinary Arts to further her far-reaching impact as a teacher and mentor after her death. Since 2004, the Foundation, through grants made to other non-profit organizations and by presenting the Julia Child Award, continues Julia's legacy, educating and encouraging others to live well through the joys of cooking, eating and drinking well. On August 15, 2021 the organization organized a unique zoom event, created a birthday dinner and honored special events by individual business owners who knew and loved Julia Child in Santa Barbara to celebrate her birthday.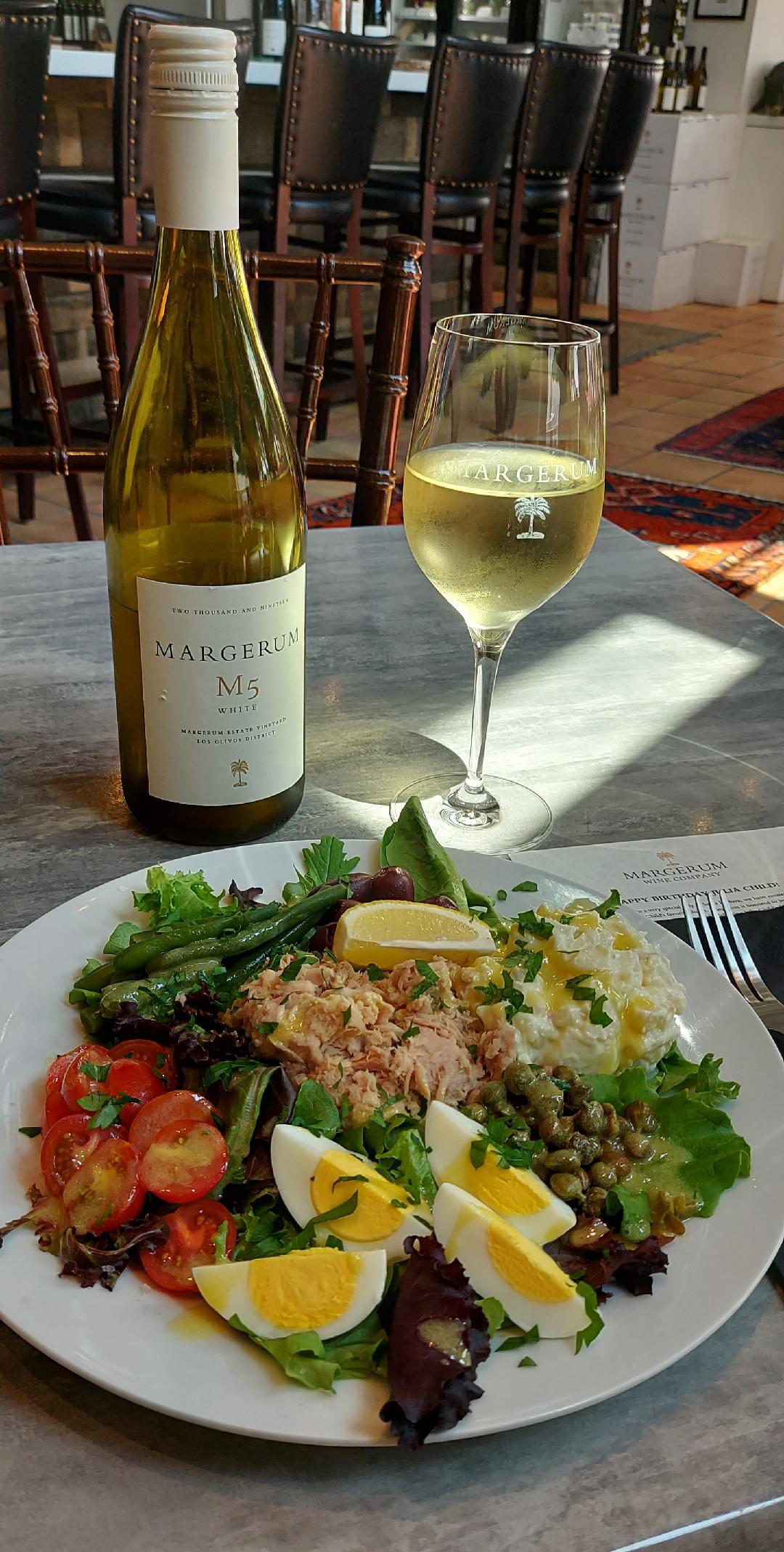 Julia's Salade Nicoise & Margerum M5 Sauvignon Blanc Wine

The virtual panel discussion celebrating Julid Child's birthday, her love of Santa Barbara and her impact on today's food world featured Julie Cohen and Betsy West, Oscar-nominated and  Emmy-winning director/producers of Imagine Entertainment's upcomia JULIA documentary and CNN films' RBG. Alex Prud'homme, co-author of Julia's memoir MY LIFE IN FRANCE. The event was moderated by Todd schulkin, Executive Director of the Julia Child Foundation for Gastronomy and the Culinary Arts and host of INSIDE JULIA'S KITCHEN podcast. The event benefited the Community Health Centers of Central Coast and was free.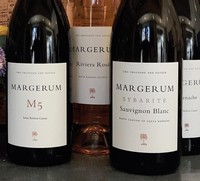 Margerum Wine Company Fine Wines
During the week of August 9 - 15. 2021 a bevy of business owners offered special events with food and beverage honoring Julia Child, Among them were Doug and Marni of Margerum Wine Company who offered a select menu of Julia favorites in celebration of Julia Child's birthday week. Doug knew Julia and had stories about her visits at the Wine Cask to share. Patron's visited the Santa Barbara Tasting Room to enjoy a few of Julia's past-time favorites prepared paired with fine Margerum wines! 
My wonderful and memorable luncheon at Margerum Wine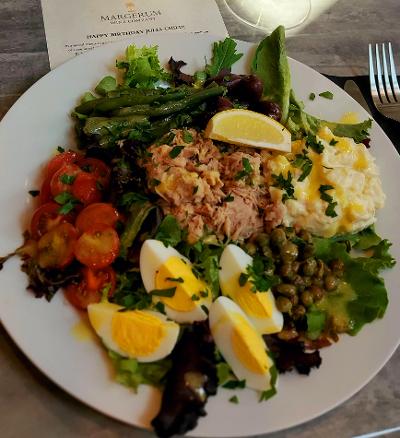 Company on Mason Street included Julia's famous Salade Nicoise paired with a glass of Margerum M5 wine and a Riviera Rose sorbet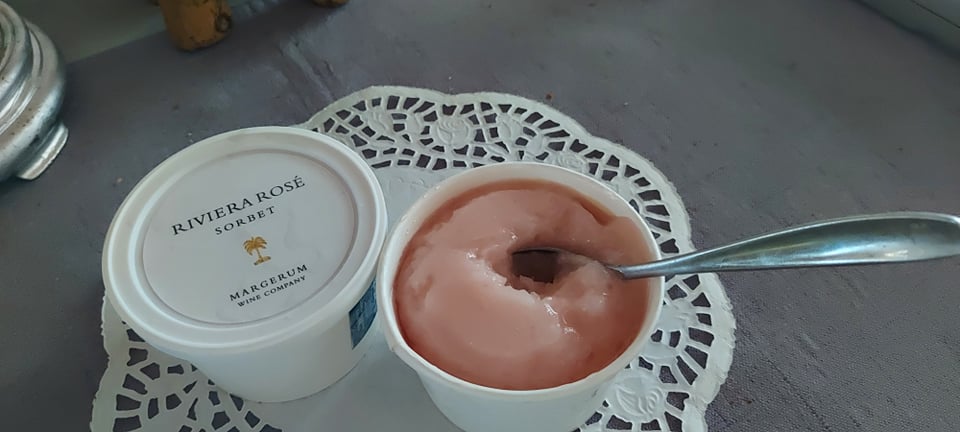 was a perfect celebration of Julia, and it was so nice to share in this special day to honor a woman chef who I had was lucky to lunch with at the Regent Beverly Wilshire years ago, and who also wrote a book that I used as a guide when I was a young woman. My entire family thoroughly enjoyed watching Julia on television. It is so touching to know her memory and contributions are being preserved with the fine work the CHC is perpetuating with these special birthday celebrations in Santa Barbara.
Grassini Family Vineyards offered a complimentary truffle pairing with their Estate Flight in the downtown Santa Barbara tasting room from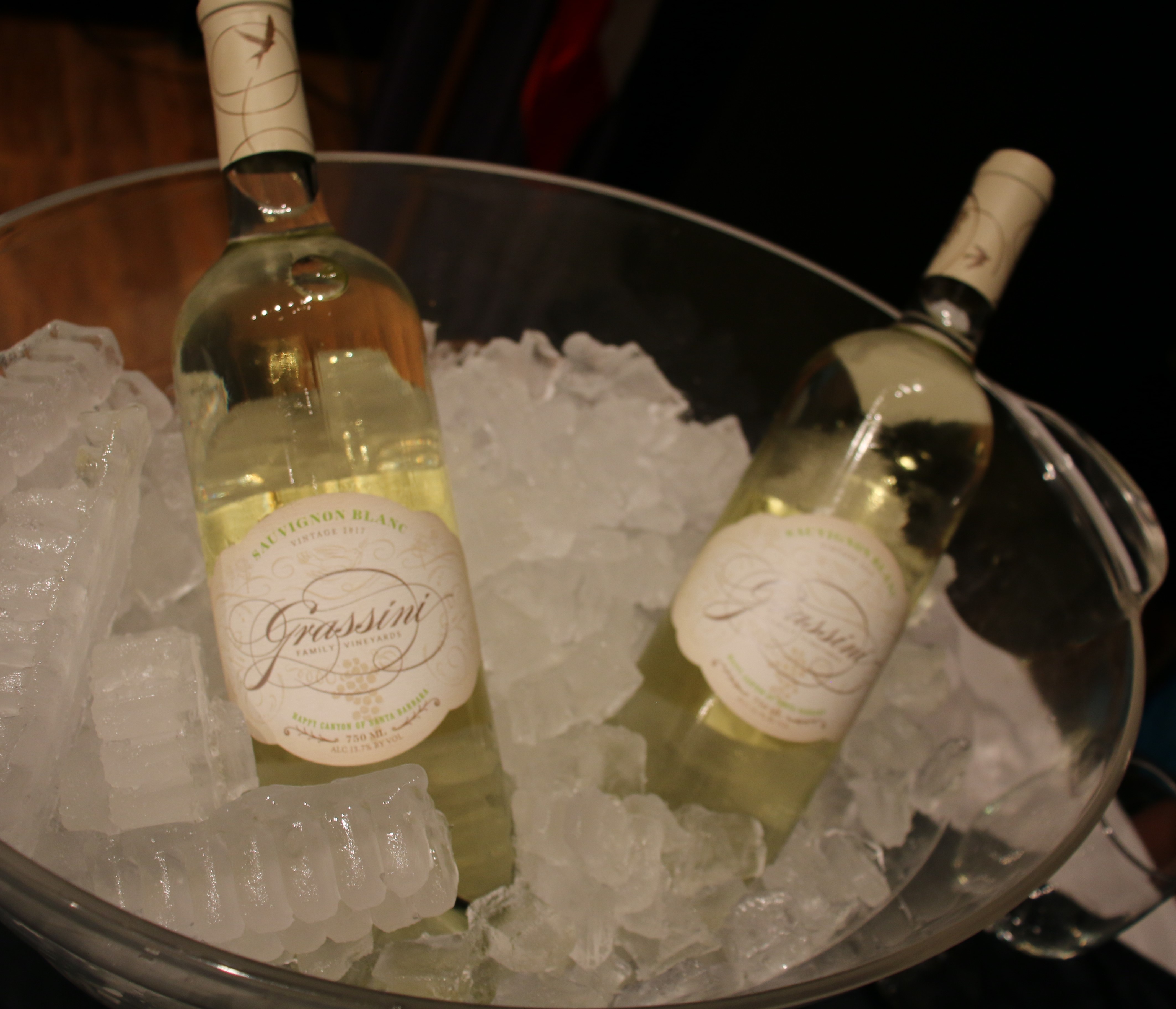 August 9th-15th. Julia Child grew up in southern California and loved visiting Santa Barbara throughout her lifetime, and she moved full-time to the city for the final years of her life. Patron's who enjoy things French savored award-winning Grassini California Bordeaux with gourmet chocolates by Jessica Foster Confections! Additional business participating included Merci Montecito, Bettina Pizzeria and Tylers Winery with Bells Restaurant.
On Sunday, August 15th guests enjoyed a julia-inspired $300 dinner on the rooftop of the Kimpton Canary Hotel where a special menu was crafted by the Executive Chef and served with Cambria wines and Brewer-Clifton. The menu can be view at www.juliachildfoundation.org.
Cambria winemaker Jill Russell and Brewer-Clifton winemaker Greg Brewer joined the dinner to discuss the evening's pairings and share Julia stories. The Executive Director of The Julia Child Foundation for Gastronomy and the Culinary Arts, Todd Schulkin, was also there to talk about Julia's legacy and share details of some exciting upcoming projects. The evening begin at 5:30 pm, with a sparkling wine apéritif, followed by dinner and wine pairings.
Community Partner of CHC the Community Health Centers of the Central Coast began operation in 1978, in a small building in Nipomo California, with 7 employees and a part-time volunteer doctor. It was founded to ensure access to healthcare for its local, seasonal and migrant farm-working populations, regardless of their ability to pay. 
It was apparent to CHC staff in the early days of the coronavirus pandemic that frontline food source workers were "essential" and must be able to perform their jobs safely while informed of the inherent risks to their personal health. To avoid a "food supply chain catastrophe," CHC provided access to COVID-19 testing and education to frontline workers. When vaccines became available, CHC directed COVID-19 vaccination outreach efforts into the streets and fields with community partners and agricultural support organizations like the Santa Barbara Vintners Association, Grower-Shipper Association of Santa Barbara County, numerous farm labor contractors and local growers.
Caring for these dedicated frontline workers is at the core of CHC's mission to serve the underserved, and by extension, to keep fresh food flowing from their fields to our tables.
Happy Birthday Julia Child!
_______________________________________________________________
Chez Panisse 50th Celebration Quiet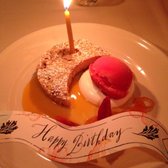 Berkeley's Chez Panisse served its first meal on August 28, 1971,where the Alice Waters-helmed restaurant invented the farm-to-table dining concept and inspired the world to accept that eating seasonal and local food provided an artistic pursuit in the kitchen as well as a luxury dining room but also improved things on earth.
A 50th anniversary is a big one, however, this year due to the pandemic, which has kept the place dark since March 2020, the celebration was very quiet and included a special takeout menu and some music.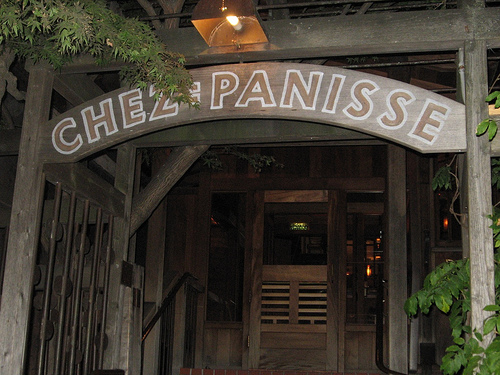 Chez Panisse is scheduled to reopen this month (October 2021) reservations being taken in September 2021
www.chezpaisse.com/1/menu/  For Takeout orders
Chez Panisse
1516 Shatuck Avenue
Berkeley, CA 94709
Cedar St & Vine St
Gourmet Ghetto, North Berkeley
Phone number
(510) 548-5525
---