COSTA SMERALDA STARWOOD HOTELS & RESORTS ANNOUNCES THE FIRST EVER PORTO CERVO WINE FESTIVAL, APRIL 24-26
Featuring an Exclusive Festival Package at the Five-Star Cervo Hotel including Accommodation, Event Entrance, Degustation Dinner, and More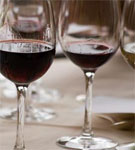 The hotels managed by Starwood Hotels & Resorts in Costa Smeralda present the inaugural Porto Cervo Wine Festival, being held April 24 through April 26 in one of the most stunning locations in Sardinia. Festival activities will take place at the five-star Sheraton Cervo Hotel, located in the heart of Porto Cervo.

Ushering in the beginning of the 2009 Costa Smeralda season, the Porto Cervo Wine Festival will host the best Italian and international wine producers where top wineries will be selected by leading national and international wine critics. The festival showcases the natural beauty of this unique destination, from the emerald sea and pristine beaches, to the international glamour that distinguishes Costa Smeralda. The jet set elite will be in attendance as well wine lovers, mingling with the most well known experts of the field and wine label representatives.

Festival workshops lead by influential Italian journalists and wine experts will take place at the Cervo Hotel Tennis Club from 10 am to 1 pm, followed by wine tasting in the Conference Center in the heart of Porto Cervo, from 3 pm to 8 pm. Guest speakers will discuss pertinent issues with leading industry figures with a focus on the development of the region through local wine and food production.


In addition, profits from entrance fees for the public wine tastings will benefit Wine For Life (www.wineforlife.com), a project founded by the Sant'Egidio community for the DREAM program, a campaign to fight AIDS in Africa.

Renowned chefs will also be on hand to demonstrate recipes prepared with the use of the finest Italian wines. Gilberto Arru, a well-known journalist that writes for the food and wine guide Gambero Rosso, will present his latest book dedicated to traditional Sardinian pasta dishes.

Additionally, the five-star Cervo Hotel is offering an exclusive Porto Cervo Wine Festival Package valid from April 24 to the 26. Package starts at € 1,197 for a double room (€ 948 for single) and includes:
•    Three nights accommodation
•    Breakfast and dinner in the hotel's restaurant
•    Welcome gift
•    Entrance to the Porto Cervo Wine Festival with additional wine degustation in the lounge
•    Access to the workshops and to extra events of the Wine Festival
•    Complimentary entrance to the fitness area of the Cervo Tennis Club
•    10% discount on all Scanu Living's Health & Beauty treatments.

For more information about the festival please visit, www.portocervowinefestival.com.

For more information and reservations for Costa Smeralda Starwood Hotels & Resort's Luxury Collection and Sheraton Hotels, please visit www.starwoodhotels.com/costasmeralda or the following links:
Cala di Volpe: www.luxurycollection.com/caladivolpe
Hotel Romazzino: www.luxurycollection.com/romazzino
Hotel Pitrizza: www.luxurycollection.com/hotelpitrizza 
Cervo Hotel: www.sheraton.com/cervo

The Cervo Hotel is a five-star luxury resort situated in the heart of the village of Porto Cervo. Overlooking the famous Piazzetta, the hotel is central to the most renowned designer shops, jewelers, boutiques and nightlife. The 96 freshly decorated guest rooms and suites are done in typical Sardinian style, and six new suites are fitted with refined Sardinian handcraft and feature spacious living rooms, two bedrooms, a jacuzzi and some have their own fitness center. The Cervo also offers one outdoor heated fresh-water swimming pool, another large outdoor pool by the Tennis Club and a heated fresh water indoor-pool. The dining at the Cervo is varied ranging from casual Italian fare at the Pomodoro to the more formal Il Pescatore specializing in regional and international seafood dishes.
---
THE NEW YORK-NEW YORK VALUE PASSPORT –
EXTRAORDINARY NIGHTLIFE MADE EASY AND ECONOMICAL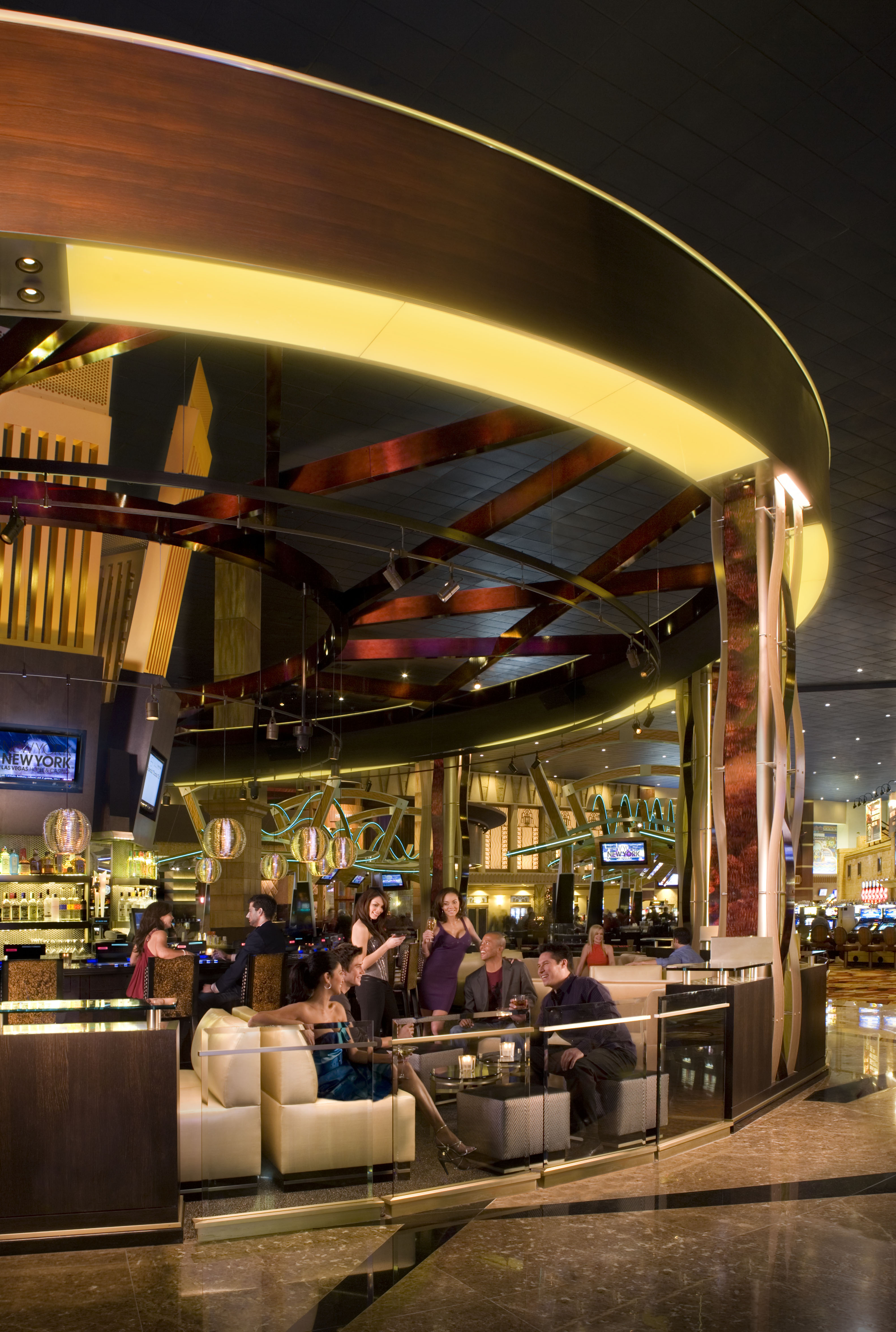 New York-New York offers a variety of exhilarating nightlife – all under one roof, for one low price.  Don't spend another night driving up and down The Strip or catching expensive cab after expensive cab to find something new to stimulate the night.  Head for New York-New York, where with the purchase of the new $25 Value Passport, guests can party all night at a variety of venues, without breaking the bank.
Kick things off at New York-New York's new Center Bar.  Right in the middle of the action, the Center Bar provides the ideal spot to meet up with friends for a cocktail.  The new Value Passport entitles you to one premium specialty cocktail.  The bar's fun and flirty drink menu offers such options as Sex, Drugs & Rock & Roll featuring Pink Vodka, Crème de Cacao and Grande Absinth, or the Big Apple with Bacardi Big Apple, Peach Schnapps and Sierra Mist.  Bottle service also is available in the Center Bar making it the perfect location to linger the night away, comfortably ensconced in the ultra-relaxing lounge area, pampered by an attentive staff, while watching the five 42-inch flat-screen televisions or the actionon the newly remodeled modern-Manhattanesque casino floor mere feet away. 
Feeling more like a few beers with your pals?  Pour 24 offers a selection of 24 American-made draught beers, served from a state-of-the-art tap system, as well as 24 bottled beers.  Sipping beers like Big Sky Moose Drool and Kona Pipeline Porter you and your friends can't help but have a blast as you work your way through our country's best brews.  The Value Passport puts your first pint in hand.
Time to let it all hang out.  The Value Passport includes a ride on The Roller Coaster at New York-New York, so you and your friends can hang out – upside down at that!
Hungry but unwilling to leave all the fun?  Nine Fine Irishmen, an authentic Irish pub imported directly from Ireland, features the best of Irish drink, food, music and entertainment.  Your Value Passport gets you a pint (or cocktail if you prefer) to raise in toast while you join in the lively conversation and sample some good Irish grub.
When it's time to take it up a notch and get actively involved, musical entertainment and "sing alongs" are offered nightly at The Bar at Times Square with the No. 1 rated dueling piano show in Las Vegas.  Whether you prefer to people watch or provide others with something to talk about, this is a terrific place to hang out.  You can join the show on stage, join in the singing from your seat or simply enjoy the experience hanging at the back and watching the fun unfold.  With the Value Passport gaining you admission and a brew, you'll be singing along with the crowd in no time!
            When the hour comes to truly crank it up, visit ROK Vegas™,  New York-New York's sexy new nightclub, where your Value Passport not only gets you in the door, it also gets you to the front of the line as a VIP line pass.  Offering the tops in technology-inspired nightlife, ROK Vegas™, mesmerizes club-goers with riveting mash-ups and rock-inspired imagery.  From every angle, guests are surrounded by concert footage, live club feeds, lasers and animation all chosen by the intuitive Video Jockey (VJ).  The DJ keeps the dance floor packed with high-energy mash-up sets cleverly choreographed to the images.  Every detail of the club's interior is designed for a comfortable yet enticing experience.
            From start to finish, no matter what the night calls for, New York-New York has an ideal nightlife experience all under one roof.  So skip the expensive, time-consuming trips down The Strip, grab a Value Passport at the New York-New York Box Office and make your next night out an affordable New York-New York night.
---
Explore and discover the unique characteristics of the whisky regions of Scotland: the Highlands, Speyside, Lowlands, Islay and Campbeltown, as well as getting behind the scenes to experience the creation of this iconic drink through the many distillery tours and events on offer.
---
AMANRESORTS LAUNCHES UNPRECEDENTED
 NEW WINE AND SPIRITS PROGRAM


The intimate scale of each Amanresort allows a focus on producers noted for quality and craftsmanship instead of volume. Amanresorts' new partners all share the vision, mission and ethos of Amanresorts: to create and provide products made with soul, a respect for craft and, above all, passion.

From California's Napa and Anderson Valleys to Italy's Abruzzo to France's Champagne region, Amanresorts' more than 250 partners include artisanal wine and spirits producers such as Champagne Salon, Domaine Leroy, Fisher Vineyards, Martin Miller's Gin and Duncan Taylor Single Cask Rare Scotch Whiskeys--names that regularly appear on the world's 'Best Of' lists. A partnership has also been forged with Riedel Glassworks of Austria.

Many producers are developing reserves and single-vineyard bottlings of their finest vintages exclusively for Amanresorts. Others have made previously off-limits caves, private reserves and personal library selections available to Amanresorts alone.  Amanresorts can also arrange for its guests to be welcomed into the wineries, chateaux and homes of partners around the world.

Such weighty names do not translate into daunting wine lists or over-the-top prices. According to head cellar master, Alejandro Ortiz, "Amanresorts will introduce wine menus designed, not to intimidate, but to reveal flavors and varietals that tell the stories of the families behind the wines. We encourage guests to explore new producers that embody the spirit of their stay at Amanresorts."

Dedicated cellar masters in Beijing, New Delhi and Southeast Asia (Indonesia, Cambodia, Laos and Thailand) are on hand to help guests navigate these distinctive offerings. Staff members have received extensive training in wine, spirits, mixology and cigars.


Several Aman properties plan a full-scale rollout throughout the year.  Amangani in Jackson Hole, Wyoming, the first Aman to receive a Wine Spectator's Award of Excellence, has introduced an innovative cocktail program and a selection of specialty spirits. Amanpuri in Thailand offers a 'Master' wine list of approximately 150 wines and a reserve list of rare vintages with a special focus on Italy.  Amansara in Siem Reap, Cambodia focuses on French wines and serves a superb selection from the Domaine Leroy in Burgundy.  Amandari in Bali will feature an all-new wine - the Ubud Rosé - a blend of Cabernet Sauvignon, Petite Syrah and Zinfandel created exclusively for Amanresorts.

Beijing's Aman at Summer Palace features signature wines from the Hall family at Long Meadow Ranch and several vintages and library selections from Chateau Palmer in Bordeaux's Margaux district to complement its Chinese, French and international cuisine.  And in an unprecedented partnership with Moët-Hennessy, Aman at Summer Palace offers Martin Miller's Gin as well as cognacs and scotches never before available in China.

At Aman New Delhi, house wines include Mas La Plana Estate, considered among the best in Spain; dry Scalabrone Rosé from the Antinori family of Guado Al Tasso in Bolgheri, Italy and champagne from the House of Champagne Jaquesson, a small family estate producing fewer than 300,000 bottles a year and one of Napoleon's favorite wines.  Single malt scotches from Scotland's most celebrated distilleries, such as Bowmore, Dallas Dhu and Highland Park, are available. Each room features a special 30-year-old single malt scotch and a bottle of L'Inde - a wine made in collaboration with the world-famous Chateau Cos d'Estournel of Bordeaux whose founder had a penchant for all things Indian.  A premium selection of cigars from around the world, to be paired with sherry, vintage port or a 1945 Madeira, will also be available. www.amanresorts.com.
---
Passover Begins Sundown April 8
Herzog & Tierra Sur Celebrate with Fine Food and Wine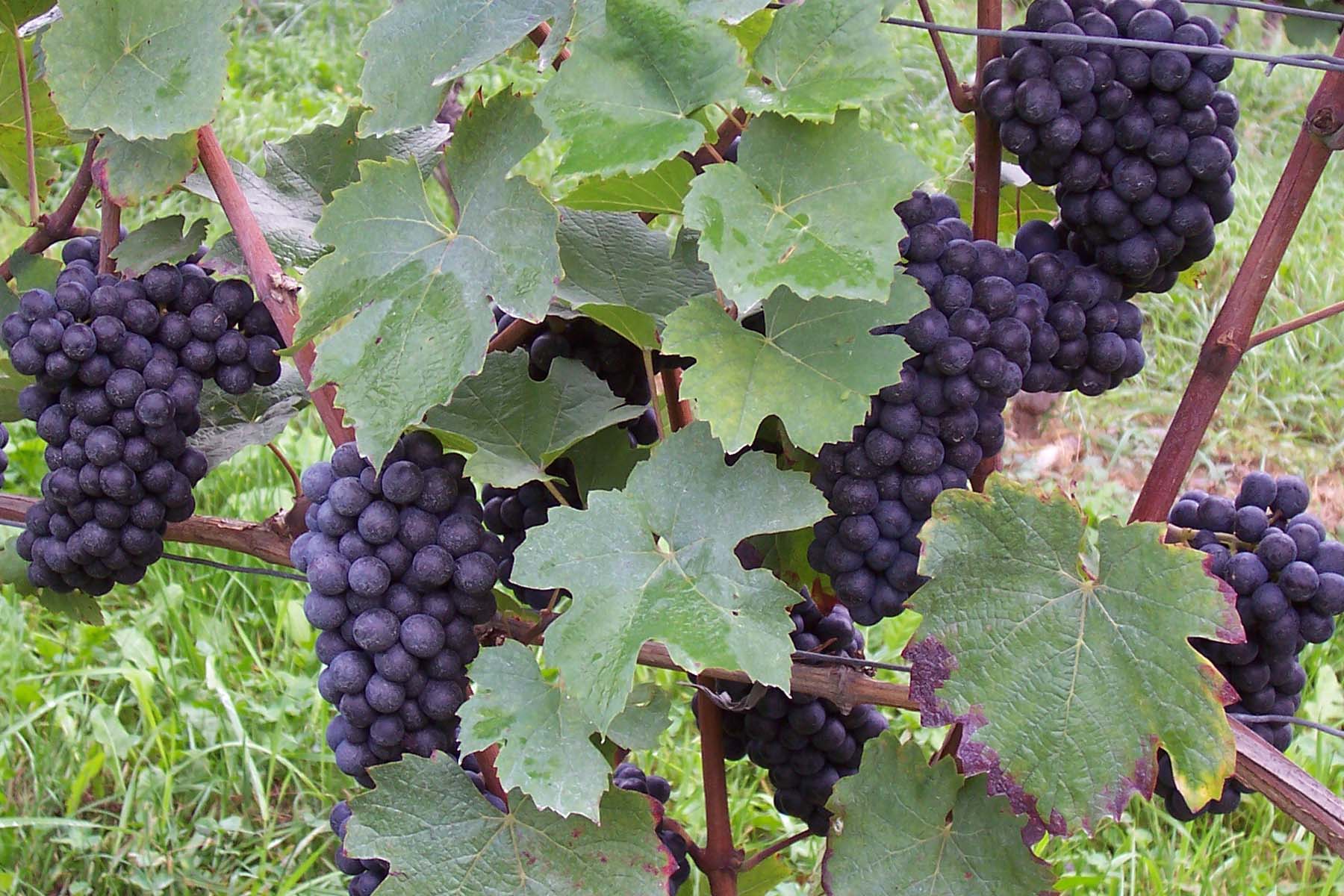 And of course the quality and diversity of kosher wine selections has changed radically in the last decade. Herzog Wine Cellars, with its new winery in
Oxnard, CA, celebrates the legacy the family has honored, preserved, and continued to maintain for generations. Sourcing grapes from some of California's best-known vineyards, the Herzog family has created a new standard for the genre that is now enjoyed in many of the nation's top restaurants—both kosher and non-kosher as well. With the recent release of the 2006 To Kalon Cabernet Sauvignon, Herzog is proving yet again that kosher and world-class can go hand in hand.

In the spirit of the season, we have included Tierra Sur Chef Todd Aaron's recipe for grilled veal chops with quince compote. If you are planning to write an article on kosher wine or fine dining in the next few weeks, please feel free to call us at the winery. We would love to have you join us for a meal at the restaurant, where you can talk to our winemaker, Joe Hurliman, while enjoying our wines and the distinctive cuisine at Tierra Sur. And if a visit is not possible, I will be happy to arrange phone interviews with Joe and/or Chef Aarons at your convenience.

For more information about Herzog Winery and Tierra Sur Restaurant, or to set up an interview with Chef Aarons or Herzog winemaker Joe Hurliman, please feel free to contact us. Please enjoy the recipe below for any holiday occasion!

We suggest pairing this dish with the 2006 Herzog Special Reserve Pinot Noir, EdnaValley (SRP $36). info@herzogwinecellars.com
---
The Bordeaux Wine Experience in New York

Margaret presenting Bordeaux on the
New York Times Travel Show
This February we participated in the 2009 New York Times Travel Show. Despite the severity of the current global economic recession, this year's show welcomed some 18,00 attendees, of which about 6,000 were industry professionals and over 12,000 consumers to the jam-packed weekend which featured 450 exhibitors representing over 100 countries. We met a large number of wine lovers and I am looking forward to touring Bordeaux with them.
The New York Culinary Experience
Every wine lover enjoys restaurants and so do we. New York offers some very fine dining. One evening we tasted the Kobe beef in one of New York's finest steak houses. Kobe beef is renowned for its flavour, tenderness, and fatty well-marbled texture. In accordance with popular belief, the cattle are fed sake and beer, and they are massaged and brushed for setting fur, and fed on grain fodder. It was without a doubt the best meat we ever had. The Stags Leap we drank with the Kobe steak was so memorable that it made its way into "What Ronald has been drinking this month".
---
Sonoma Valley Sommelier Experience Package 

April 5-8, 2009

Fairmont Sonoma Mission Inn & Spa

Sonoma Valley Vintners & Growers

 

 

Explore Sonoma Wine Country in the style of a professional sommelier. In partnership with the Sonoma Valley Vintners & Growers guests will meet the winemakers from Northern California's world-renowned wineries as they embark on exclusive winery tours, tastings and seminars- accompanied by some of the country's leading sommeliers. 

 

Sonoma Valley Sommelier Experience Package Includes:

 

Three night's accommodation

Winemaker Welcome Reception

Ground Transportation to/from wineries

Daily Breakfast

Eco- Hike Private Tour- Kunde Estate & Vineyards

Winery Lunches

Reserve Wine Tastings – Chateau St. Jean

Sommelier and Winemaker Dinner

Off-site Winery Dinner

Wake your senses to the wines and locally inspired cuisine of this famous region in company with select professional sommeliers. This unparalleled package tailored for discerning travelers and enthusiasts promises a SonomaValley wine immersion experience.

 

Participating Sonoma wineries and winemakers include: Audelssa Estate Winery, Chateau St. Jean, Enkidu Wines, Gloria Ferrer Caves & Vineyards, Kunde Estate Winery and Vineyard Family Estate, Muscardini Cellars, Nicholson Ranch, Ty Caton, Viansa Winery and Marketplace, VJB Vineyards 7 Caves.
Availability:
This (limited participation) package is available only April 5-8, 2009
Rates:
Package from $800 single occupancy/$1250 double occupancy

  

Suite upgrades available from $50 per night
*Transportation to/from the resort is not included in package price.  Ground Transportation to/from wineries is included in the Sommelier Package. Assistance in securing ground transportation from BayAreaAirport's may be made through the Hotel Concierge, please phone 707 938 9000 for additional information.
Other suggested (a la carte) activities include Farm Trail Tours, Bike Rides, Spa and Golf.
(Fees apply).
ABOUT FAIRMONT SONOMA MISSION INN & SPA
Renowned for natural mineral waters, unparalleled charm and gracious service, The Fairmont Sonoma Mission Inn & Spa, is located 40 miles north of the  San Francisco Golden Gate Bridge at 100 Boyes Blvd. in Sonoma Valley, the heart of Northern California's wine country.  A recipient of both the AAA-Four Diamond and Mobil-Four Star Award, the resort consistently provides the country's finest European spa experience.  For reservations please call 1-800-441-1414 or (707) 938-9000, or visit the Inn's website at www.fairmont.com/sonoma.
---
17th Annual Paso Robles Zinfandel Festival, March 20 – 22, A Resounding Success
New Venue and RESERVE Event Proved to be Popular Enhancements for Festival Goers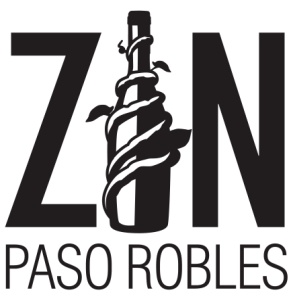 More than 700 Paso Robles Zinfandel Festival goers were thrilled with the fresh enhancements brought to this time honored festival held on March 20 – 22, 2009.  The Festival, which also included three days of activities at more than 100 wineries throughout Paso Robles Wine Country, was created to recognize Zinfandel, America's heritage wine grape and the first variety to bring acclaim to the Paso Robles region.  The new RESERVE event kicked-off the weekend, attracting more than 200 attendees who enjoyed barrel samples and reserve tier wines complemented by local wine country cuisine.  The Wine Country Auction and Grand Tasting events on Saturday featured larger venues, allowing attendees more room for a leisurely celebration of the bold berry Zinfandel. 

 

More than 200 bidders were in attendance for the Wine Country Auction, which featured 25 live and 24 silent auction lots.  Thanks to the efforts of auctioneer duo Doug Beckett (Peachy Canyon Winery) and Doug Filipponi (Ancient Peaks Winery) who graciously donated their time, the Paso Robles Wine Country Alliance raised $61,000.  Auction items of note included -- Villa Creek dinner for 50 with Paso Robles Winemakers ($7,500) and two Zoller Wine Styling Winemaking packages ($4,500 each).  A special thanks to the collective efforts of the wine community who donated popular and unique auction items which included -- generous offerings from the Back Road Wineries, Downtown Paso Robles Wineries, Far Out Wineries of Paso Robles, Scenic Coast Wineries and Wineries of the 46 East whose lots integrated large format bottles, overnight stays, personalized tours and exclusive dining experiences. 

 

The Finale of Zinfandel Festival was the Grand Tasting, which attracted more than 700 ticketed attendees.  This year, the Grand Tasting featured 52 wineries pouring Zinfandel and Zinfandel blends, as well as 10 local chefs serving Zinfandel friendly hors d'oeuvres.  Festival goers enjoyed the larger venue which allowed them access to more wineries and the space to compare and discuss wines showcased.

 

"The Paso Robles Zinfandel Festival grows each year, and this year included more wineries and more local chefs," said Stacie Jacob, executive director of the Paso Robles Wine Country Alliance.  "Zinfandel Festival continues to have a positive impact on the local community by supporting wine tourism and by raising funds through the Wine Country Auction."

 

A portion of the proceeds from the auction will go toward health, education and community services for the growing winery and vineyard workforce and their families (to be allocated in the fourth quarter of 2009).  In 2008, funds went to support ongoing dental care programs through La Clinica de Tolosa; the California Wine Grape Growers Foundation Scholarship Program; the San Luis Obispo North County Food Bank; the Paso Robles City Library Foundation Summer Reading Program and to the Paso Robles Children's Museum.

 

Paso Robles Zinfandel Festival takes place on the third weekend in March and is a celebration of the area's heritage varietal – Zinfandel.  The weekend begins with the Friday evening RESERVE event and individual winery activities, followed by the Saturday Wine Country Auction and Grand Tasting, as well as more winery events that span the day on Sunday. 

 

The next Paso Robles Wine Country event scheduled is the 27th Annual Paso Robles Wine Festival, May 15 – 17, 2009.  Save the date for Saturday, May 16, where more than 90 Paso Robles wineries congregate in the Downtown City Park for the largest outdoor wine tasting event of its kind in the state of California.  Festival goers will enjoy the distinct and different wines of Paso Robles along with culinary delights that complete The Festival experience. A Demonstration Kitchen, an Artisan Alley and Educational Seminars are only a few of the complements offered at the Saturday Grand Tasting in the park.  Visit www.pasowine.com to learn more and purchase tickets.
---
ADINA LAUNCHES "NATURAL HIGH" NEW PURE COFFEE ENERGY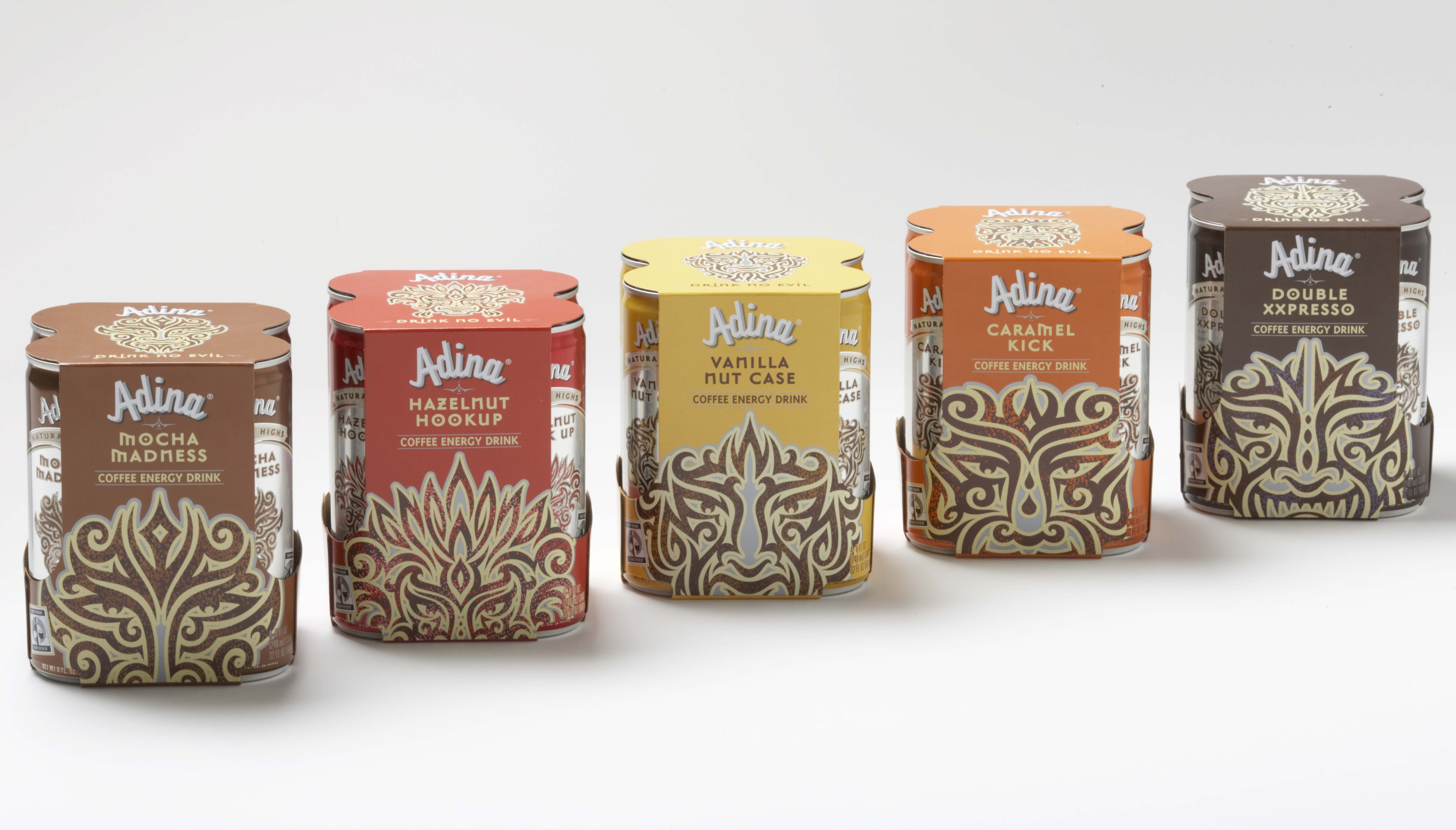 Adina for Life, Inc. now offers a creation from Odwall, SoBe and Peet's Coffee for consumers seeking high energy. The healthy 8-ounce drink is perfect for mid-day 'pick-me-up' energy, and is really refreshing in a variety of flavors. The product is available at Whole Foods market stores. For additional information visit: www.adinaWorld.com
---
---