ROSE'S ROCK AT 13TH BOUILLABAISSE FESTIVAL
12 Vintners Pour in Support of Santa Barbara Charity
By Bonnie Carroll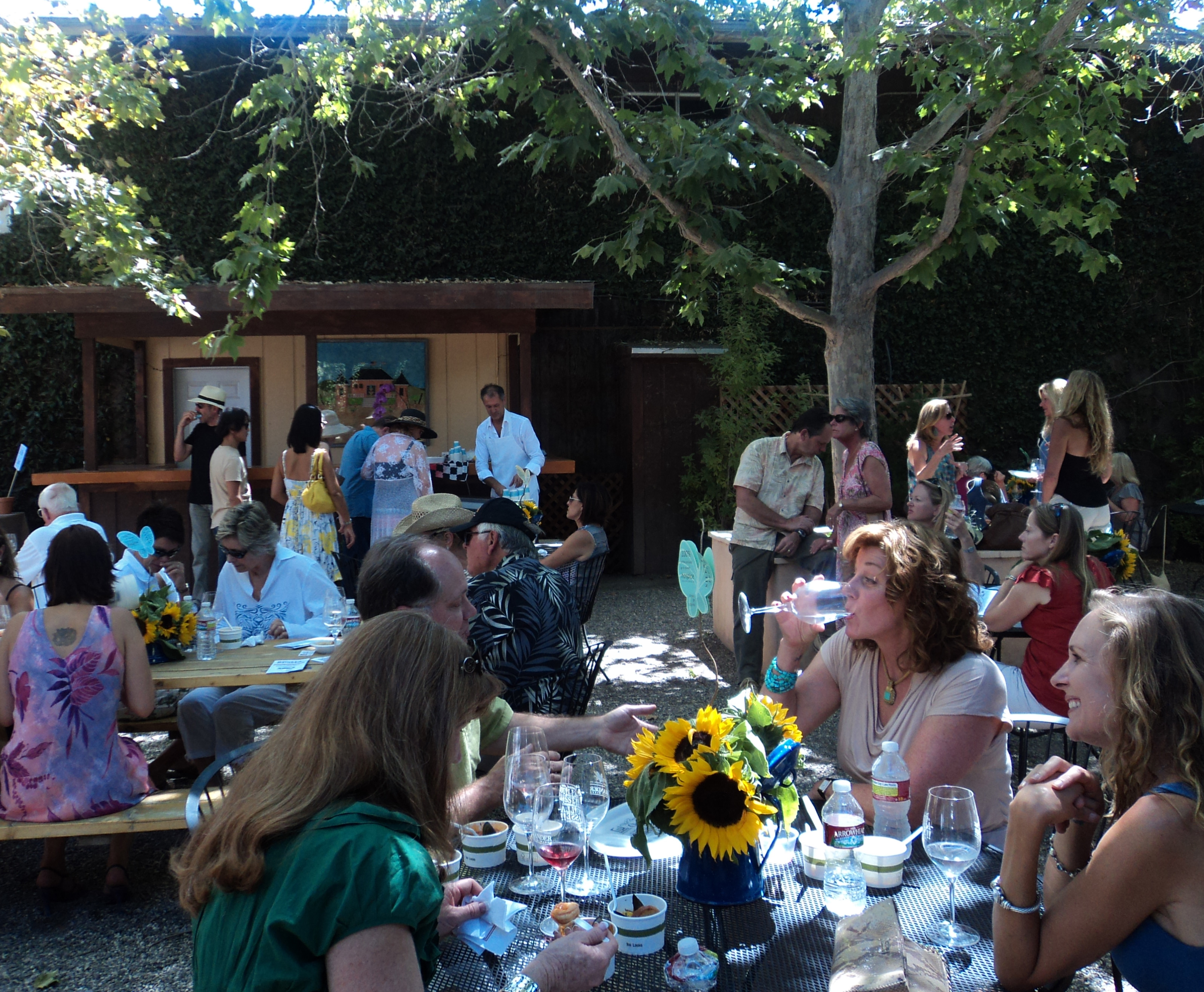 The Rose' wines were flowing at the 13th Bouillabaisse Festival held in the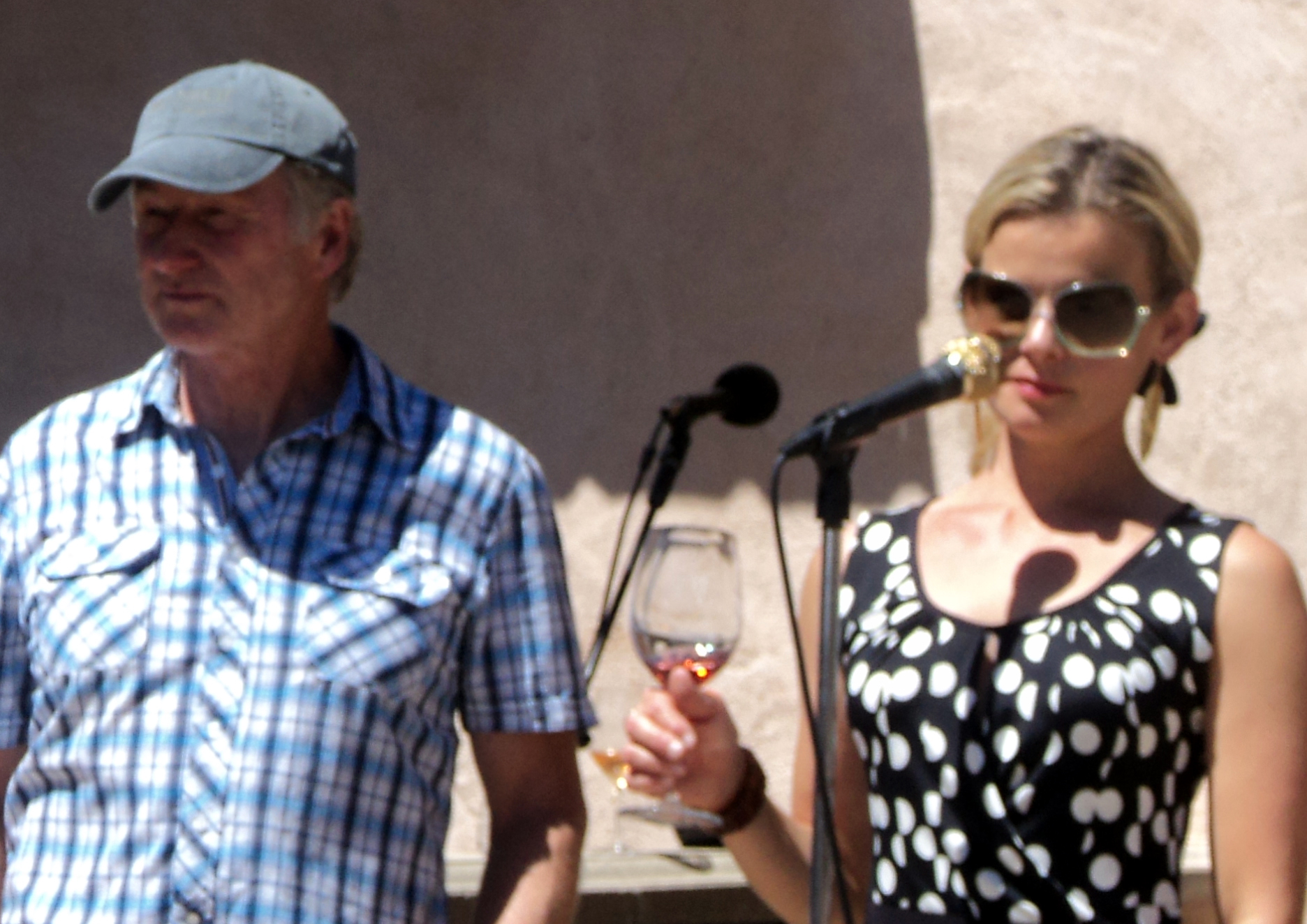 Brander Vineyard in Santa Ynez, California to celebrate the fine art of Bouillabaisse. Owner of Brander Vineyard Fred Brander, host for the event, and Master of Ceremonies Sonja Magdevski, who is not only the owner of Casa Dumetz Winery, but also the 'best girl' and partner of writer/producer/actor/director Emilio Estevez, joined forces to extend a warm welcome to the huge crowd in attendance.



Guests sipped a variety of rose wines donated by area vintners which included Alma Rose, Ampelos Cellars, Au Bon Climat, Beckman, Brander, Buttonwood Farm, Casa Dumetz, Jaffurs, Kaena, Flying Goat Cellars, Verdad, and Assorted French Roses, while savoring the outstanding bouillibasse and cioppino created for the competition by chef's representing Arch Rock Fish, Arlington Tavern, Ballard Inn, Birnam Wood, Blush, Ca'Dario, Coast, Cold Spring Tavern, CECCO, La Cumbre County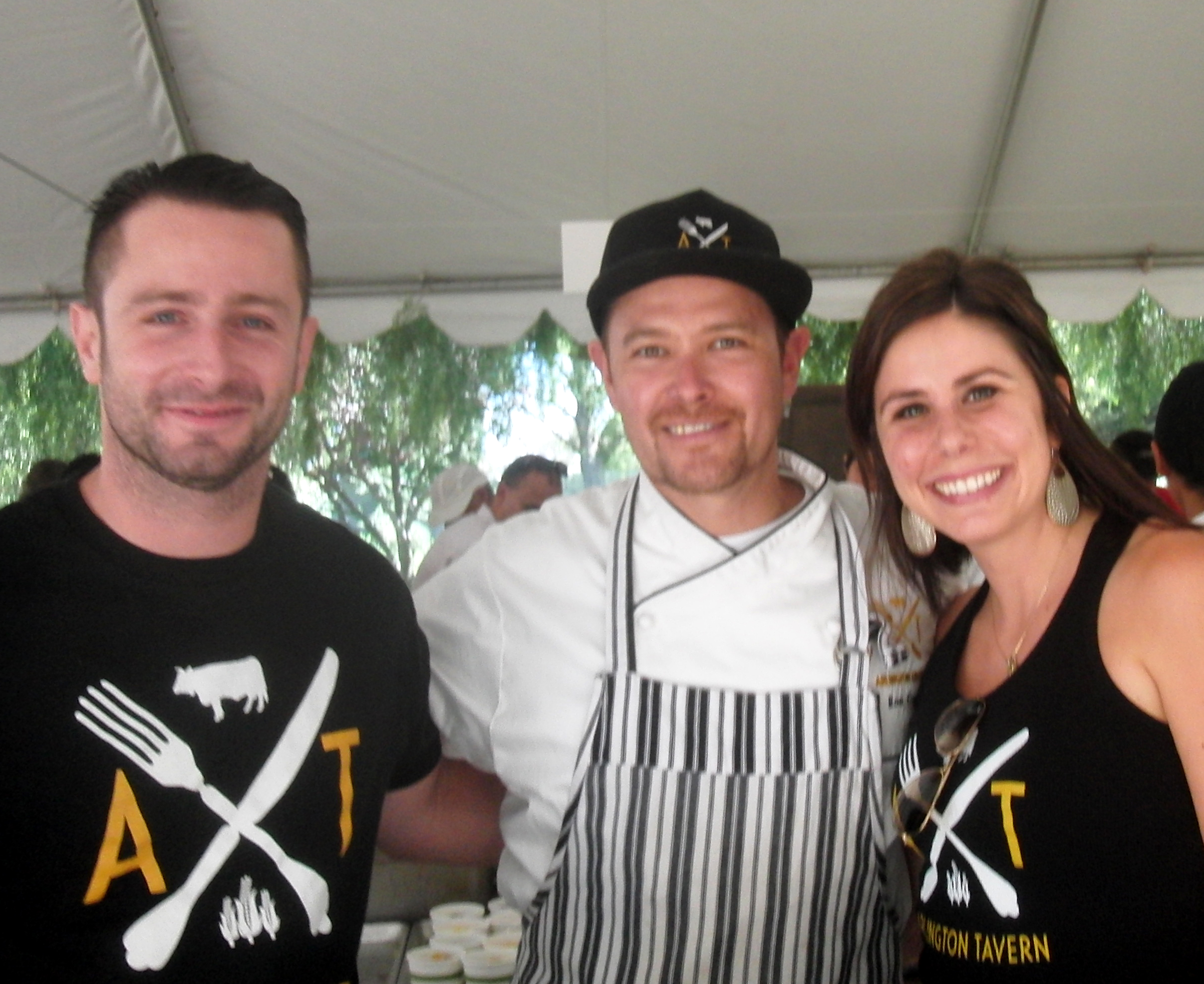 Club, Pane e Vino, Rosa's Ristorante, Sly's, Valley Club, and Willows. 2012 awards went to Chef Ron True and the Arlington Tavern Team who went home with the Best Classic Bouillabaisse. Best Cioppino & Best of of Whow went to Chef Michelle Krakowski & Scott Leibfried of Arch Rock Fish.. Best Open went to Chef Sergio REnteria of Willows, Best Table Presentation went to Doug MacMillan of Rosa's Ristorante and The People's Choice Award went to Chef Budi Kazali of Ballard Inn.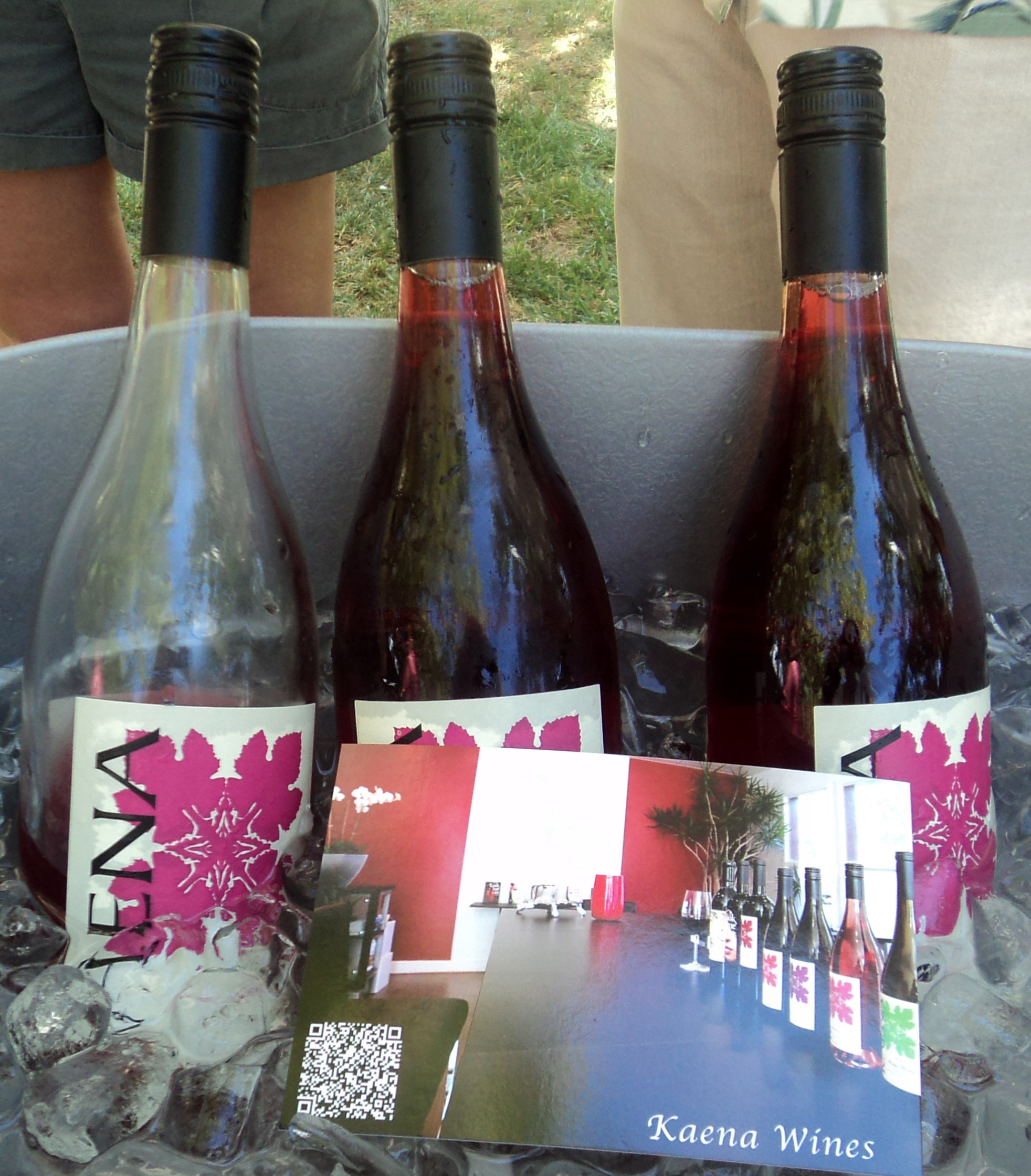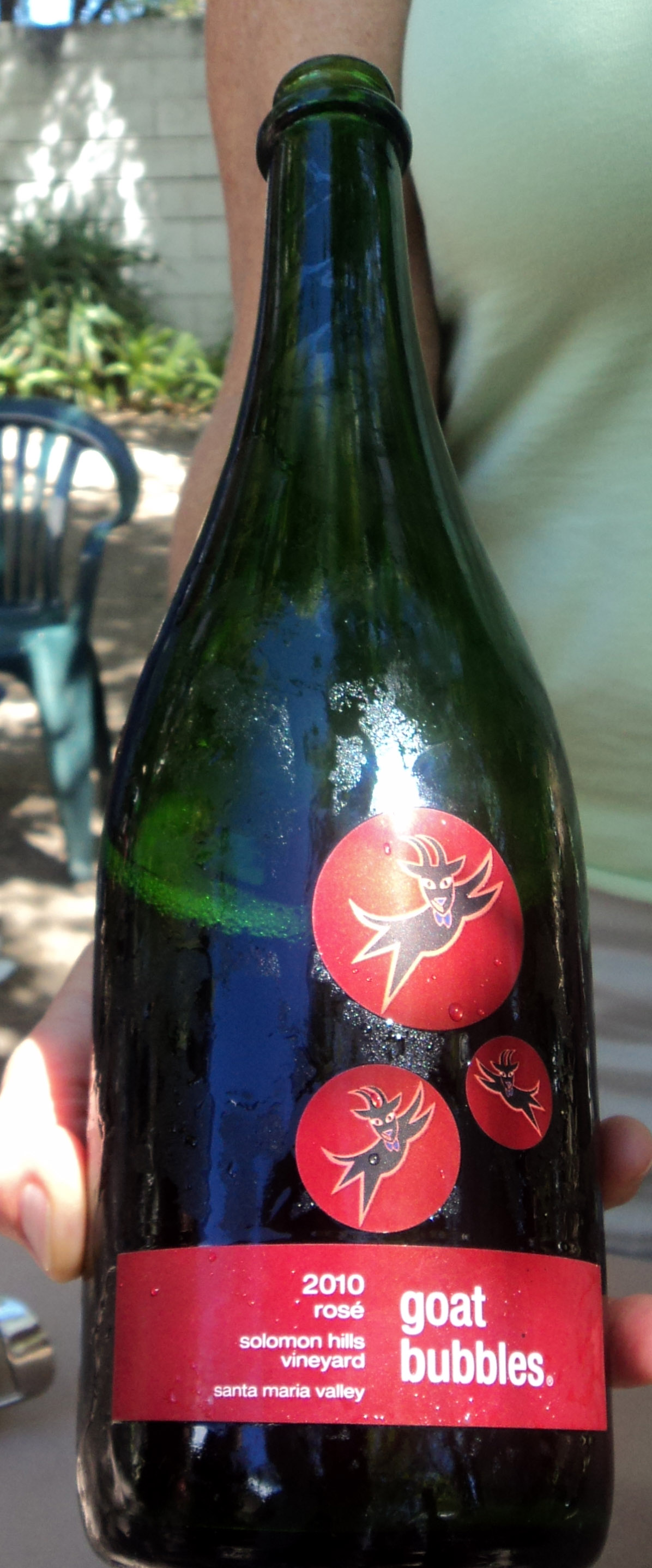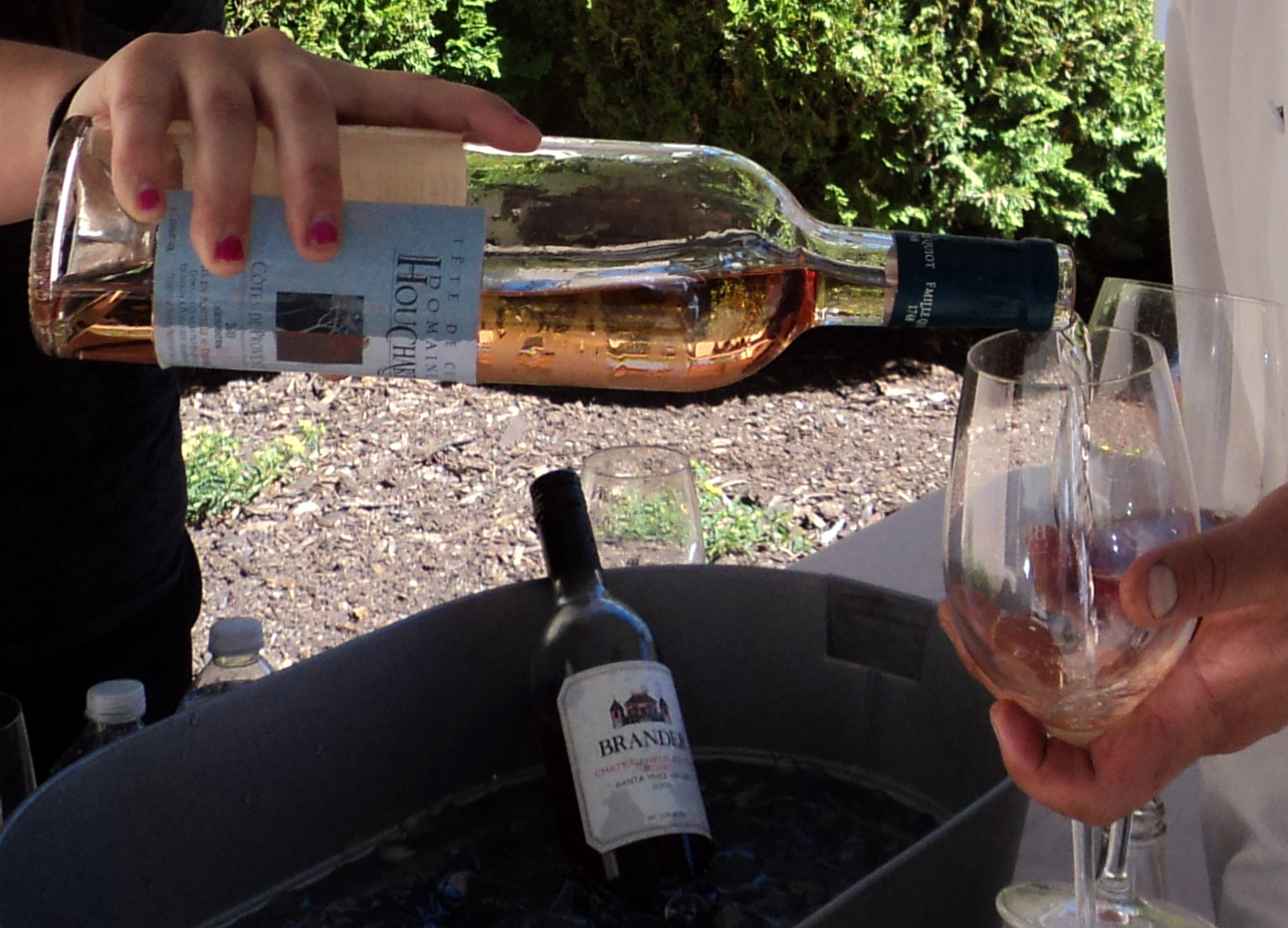 Sonja Magdevski, owner/partner of Casa Dumetz Winery, was pouring her Rosebud Syrah Rose', a delightful rose' wine that pairs well with anything, but happened to be a real match for the Bouillabaisse and Cioppino being prepared and showcased by the 16 chefs competing at the 2010 festival.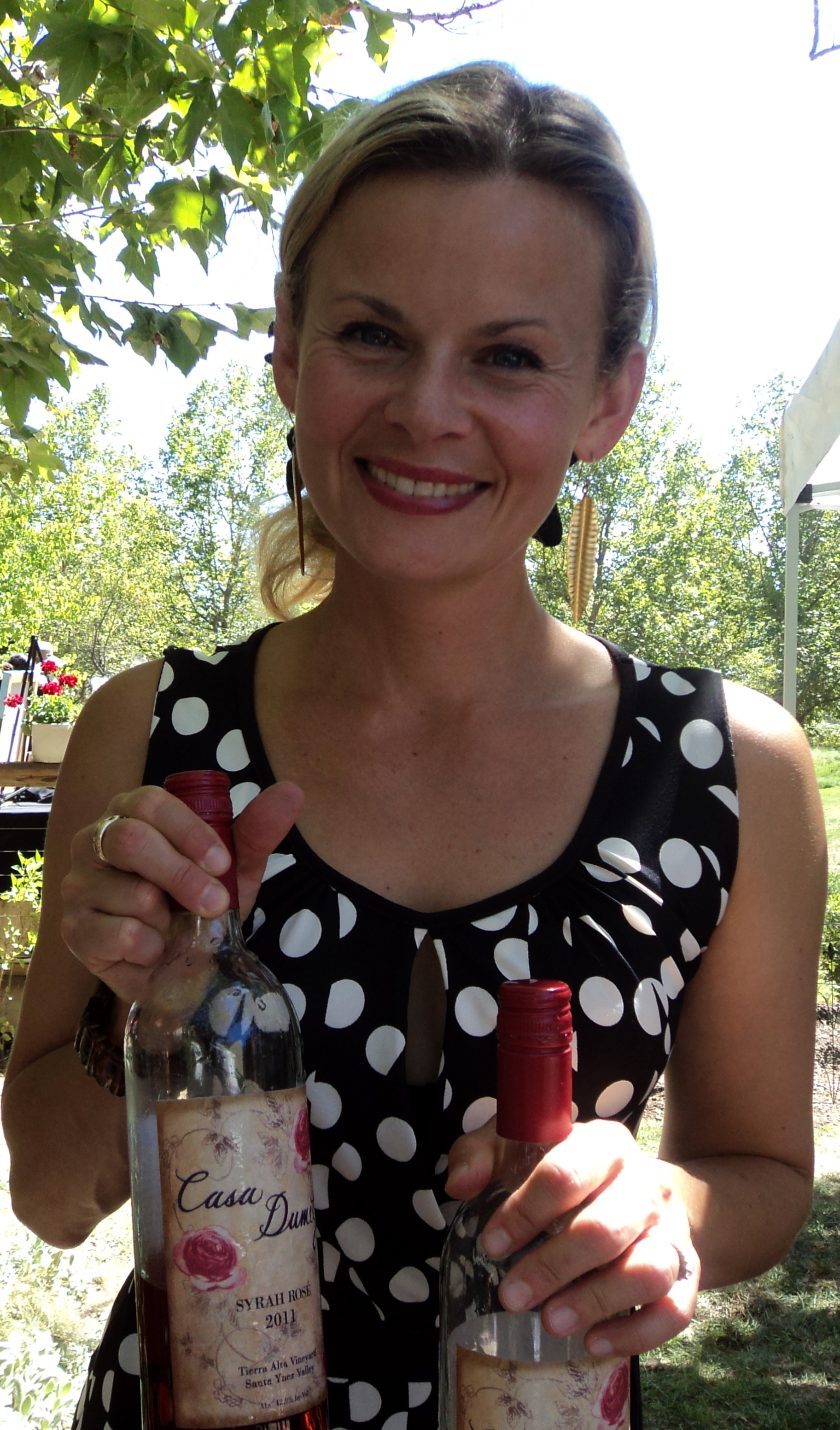 This Casa Dumetz rosé is a delicious wine harvested specifically for rosé production. The color is rich and it has full-bodied warmth. It's deep rosé is the product of gently crushed and cold macerated grapes during a four hour process before final fermentation in French oak barrels.  Fermentation is completed in late winter and it rests for six months before bottling. The wine pairs well with any menu and leaves after hints of perfumed plum and berries on the tongue. 65 cases are produced annually, and it sells for $25. They also offer Sonja Suds Sparkling Syrah Rose at $35.
The fruit for all of the Dumetz wines, with the exception of the Pinot Noir, comes from the exceptional Tierra Alta Vineyard in the Santa Ynez Valley farmed by John Belfy and his crew of Buona Terra farming.  The Pinot Noir comes from the vineyard in Malibu, which she and Emilio and staff farm themselves. For additional information on wines at Casa Dumetz visit: www.casadumetz.com. For additional information on event visit: www.hospiceofsantabarbara.com. For information on Brander Vineyards visit: www.brandervineyardes.com.
__________________________________________________________________
TURKEY TO HOST WINE OPINION LEADERS FROM AROUND THE WORLD

Sponsored by Wines of Turkey, EWBC Digital Wine Communications Conference in Izmir, November 9-11, honors Turkey as Birthplace of Viniculture with Speakers, Workshops, Tastings and Tours to Turkey's Leading Wine and Tourism Destinations
When leading experts from around the world gather in Izmir, November 9-11, for the EWBC Digital Wine Communications Conference, Turkey's role as the birthplace of wine grapes and viniculture will take center stage. In addition to guest speakers, workshops, seminars, tastings and discussions about the skills and technology needed by wine communicators in the 21st century, the conference will feature pre- and post-tours to many of the country's leading wine destinations and tourism attractions.
The conference is hosted by Wines of Turkey, which represents the Turkish wine industry and will have 25 wineries join forces to highlight the diversity and quality of local and regional wines. Wines of Turkey is committed to increasing exports, promoting the nation's wine culture, and establishing the Wines of Turkey brand internationally.
A highlight of the conference will be the "Grand Terroir Experience," presenting wines from throughout the eastern Mediterranean region, including those from lesser-known countries and wine producing regions. British wine journalists Tim Atkin and Charles Metcalfe will host this event.
Pre- and post-tours will enable conference participants to explore the regions in Turkey where wines are produced, meet the producers, and enjoy local vintages and cuisines. In addition to Izmir, some of Turkey's most important tourism destinations are included, notably the famous ruins of Ephesus; the magical  landscapes of Cappadocia, one of Turkey's best known wine regions;  Goreme National Park, with its spectacular volcanic formations and the rock dwellings of the Zelve Valley; and the incomparable cosmopolitan excitement of Istanbul.
Turkey's wine history dates back at least 8,000 years and by the Hellenistic Period, from roughly 300 BC to 30BC, Izmir already had earned an international reputation for the quality of its wines. Today, visitors to Turkey will discover a wide variety of wines produced throughout Anatolia, along the Mediterranean and Aegean coasts, and in the Marmara region.
For more information about the wine regions of Turkey or the EWBC Digital Wine Communications Conference, please visit www.winesofturkey.org and EWBC website www.ewbc.vrazon.com or contact the Turkish Culture and Tourist Offices: 212-687-2194 (New York), 202-612-6800 (Washington DC), or 323-937-8066 (Los Angeles), and visit www.goturkey.com or www.kulturturizm.gov.tr.
_________________________________________________________________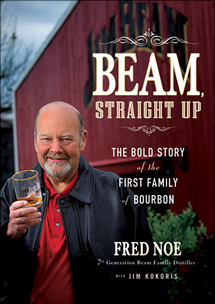 Beam, Straight Up: The Bold Story of the First Family of Bourbon
Seventh Generation Jim Beam® Bourbon Master Distiller's Memoirs Now Available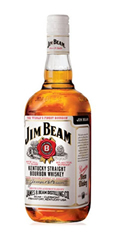 From the moment Fred Noe came home from the hospital in a 1957 Ford® Fairlane that his father, Booker, spent his last dime on, his family had high hopes. The seventh generation of a whiskey-making family that can trace its roots back more than 200 years, those hopes included carrying on the legacy of the world's best- selling bourbon whiskey – Jim Beam. 
In his delightful new memoir, Beam, Straight Up: The Bold Story of the First Family of Bourbon (Wiley; $22.95; September 2012), Noe chronicles his memorable and at times, outrageous journey along the bourbon trail.  From his boyhood in Mayberry-ish Bardstown, Kentucky, "The Bourbon Capitol of the World," and hell-raising experience as a roadie for Hank Williams Jr., to his long, dues-paying stint on Jim Beam bottling line, and his inevitable ascension to Master Distiller of Beam Inc., Noe pulls no punches when describing his life and adventures in the whiskey business.
The first member of the Beam family to write his memoirs, Beam, Straight Up, offers colorful stories of life on the road and the distillery, the numerous celebrities he's met and shared a few laughs with, and a close up look at his large- than-life father, Booker Noe.  In addition, Noe offers valuable recommendations and insights into building and maintaining of a centuries-old brand.
One part biography, one part bourbon primer, equals pure entertainment in this entertaining  yet sincere account on how to live up to your potential, and perhaps even more importantly, how to enjoy your life  along the way.
_________________________________________________________________
---