FOR FATHER'S DAY REMEMBER HIM WITH WINE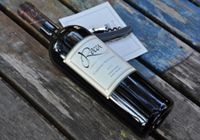 Rocca Family Vineyards. Our wines are produced in small quantities according to time honored practices intended to reflect the true character of our two world-class Napa vineyards. Older vintages and special releases are also available through the Rocca Wine Club.
______________________________________________________________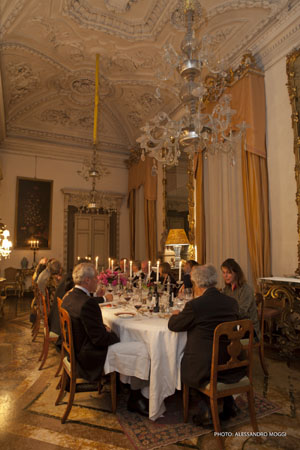 DIVINO TUSCANY FINALE AT IL PALAGIO
Bonnie Carroll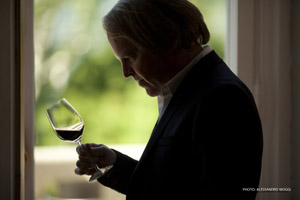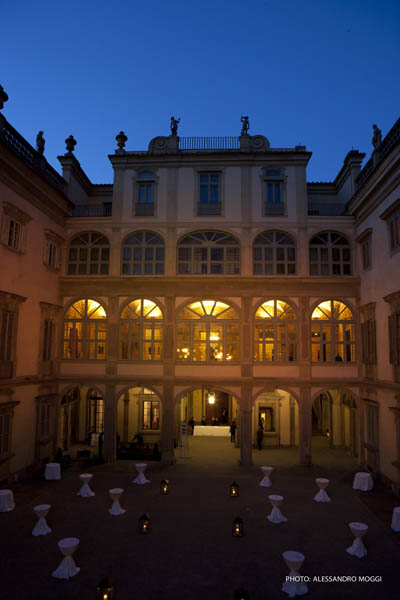 The 4-day celebration of Divino Tuscany, a 4-day was event featuring the region's wines, food and culture took place in Florence last month, and wrapped up with a traditional Tuscan BBQ hosted by Sting surprised guests with his rendition of An Englishman in New York, performed as a duet with Isabel Suckling, the 14-year old British singing sensation and daughter of acclaimed wine critic and Divino Tuscany creator, James Suckling. Cuban music by world-renowned jazz pianist Ernán López Nussa added to the festive tone of this beautifully catered luncheon.
James Suckling, who hosted Divino Tuscany with Ned Goodwin, led the tastings throughout the weekend at the Villa Cora, which featured over 200 top vintages from over 50 Tuscan wineries. The event also offered dinners by Italy's best chefs, including Annie Feolde of Florence's three-star restaurant, Enoteca Pinchiorri. Over 350 wine enthusiasts attended Divino Tuscany 2012 from around the world—Switzerland, England, the U.S., Russia, Brazil, Australia, India, Germany, France, Canada and Sweden.
Participating Vintners included Altesino, Baracchi, Brancaia, Caparzo, Carpineta, Fontalpino, Casanova di Neri, Castellare di Castellina, Castello di Bossi, Castelvecchio in San Casciano Val di Pesa, Castiglion del Bosco, Ciacci, Piccolomini D'Aragona, Duemani,Eredi Fuligni, Fattoria Le Pupille, Fattoria Vitticio, Fèlsina, Fontodi, Podere Poggio Scalette, Podere Sapai, Poggio al Tesoro, Poliziano, SanFilippo, San Polo, Siro Pacenti, Tenuta dell' Ornellaia, Tenuta di Biserno, Tenute Ambrogio e Giovanni Folonari, Tenuta Il Palagio, Tenuta San Guido, Tenuta Sette Ponti, Tenute Silvio Nardi, Tenuta Vitanza, Testamatta di Bibi Graetz, Tolaini, Tua Rita, Uccelliera, Valdicava.
The city of Florence was also a shining star during this extraordinary weekend of wine and food. Florence is recognized by international press as one of the top five places in the world to visit. The capital of Tuscany produces some of Italy's finest wines and a offers a cuisine that is internationally renowned. The welcome dinner for the event was held at Grand Hotel Villa Cora, and was also the site of the Grand Tasting. The amazing finale for Divino Tuscany was the Gala Dinner hosted by Palazzo Corsini on the banks of the Arno River. Salute to Vino Tuscany!
________________________________________________________________
       PARTIDA SKINNY MARGARITA A SOCIETY HIT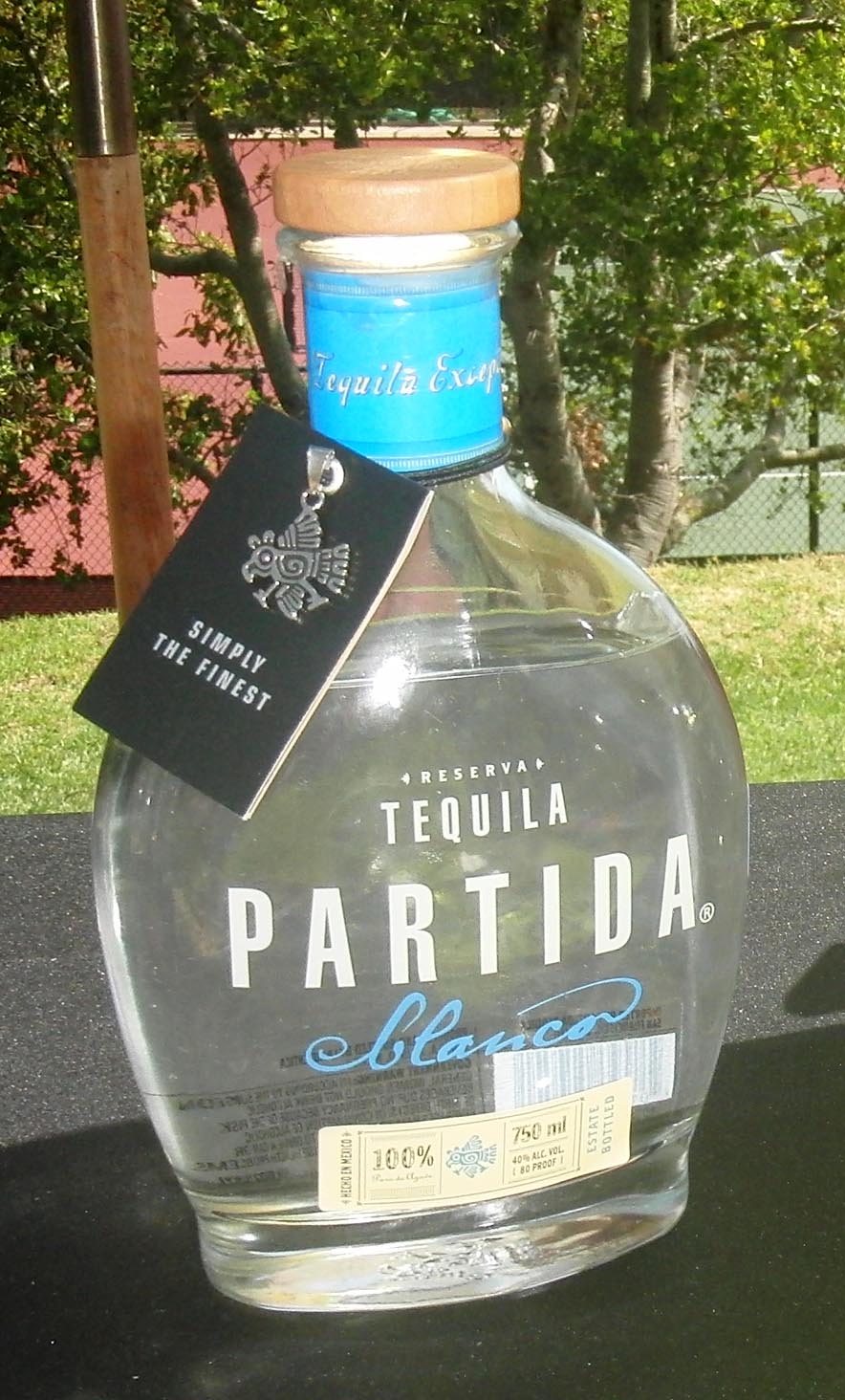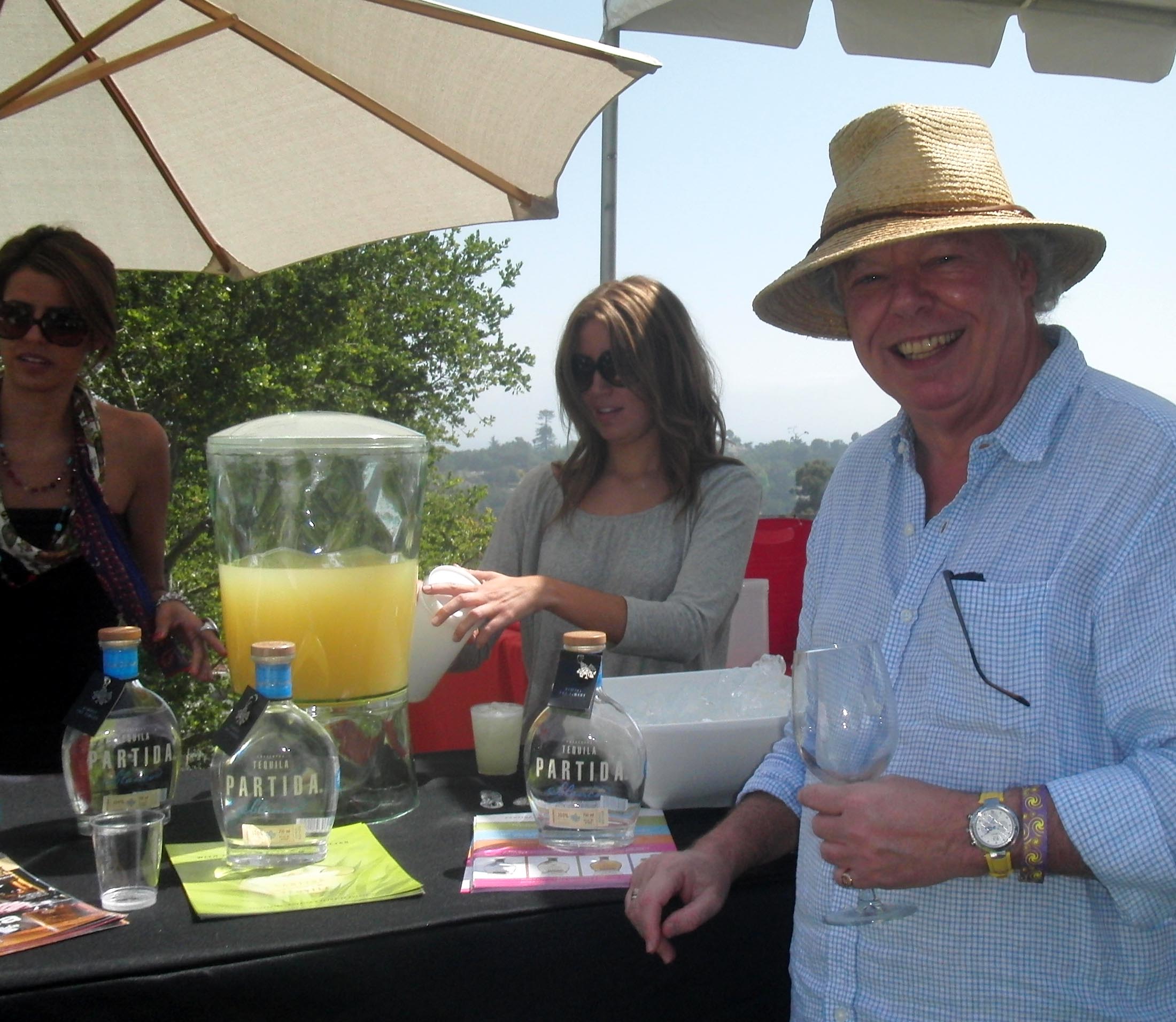 Among the guests at the Taste of the Nation Fundraiser Event in Montecito was Richard Mineards, society columnist for the Montecito Journal, who just adored the margarita recipe presented by Partida Tequila. Mineards covered the Royal Family for Britian's Daily Mirror and Daily Mail before moving to New York to write for Star Magazine. He also wrote for New York Magazine's "Intelligencer" and continues to make appearances on CBS, ABC and CNN. He moved to Montecito five years ago.
Partida Tequila Margarita Recipe: Made with 100% Organic Nectar
11/2 oz Partida Blanco Tequila - 1 oz. fresh lime juice - 3/4 oz. Partida Agave Nectar - 3/4 oz. water.
Shake all over ice in shaker and strain into chilled glass or serve over crushed ice into an old fashioned glass. visit: www.partida.com.
__________________________________________________________________
HOTEL DIVA PARTNERS WITH PERRIER® TO LAUNCH WORLD'S FIRST
SPARKLING WATER LOUNGE
 
Renowned style leader Hotel Diva, a Personality Hotel located in San Francisco's Union Square, has partnered with Perrier® Sparkling Natural Mineral Water to open the first and only sparkling water lounge. The Perrier Lounge, which is located on the sixth floor, provides a refreshing respite for guests to unwind while quenching their thirst.

"Perrier is a perfect match for one of our lounges," says Personality Hotels President and CEO Yvonne Lembi-Detert. "After all, it has an exciting effervescence that refreshes your body and spirit, just like Hotel Diva."

Michele Vieira, Perrier Brand Manager for the US says, "Working with Personality Hotels and Hotel Diva is completely in line with Perrier's position as sexy, modern, creative and fun. The Perrier Lounge is a way for Hotel Diva guests to refresh and socialize in style, without leaving the comfort of the hotel."

Designed by Lembi-Detert and her daughter Emily, a student at the Fashion Institute of Design & Merchandising in San Francisco, their inspiration for this one-of-a-kind Perrier Lounge came directly from the iconic green bottle. Towering 30 feet "Perrier Green" walls accented with round mirrors create a dramatic backdrop for a chandelier featuring hand-blown glass bubbles cascading at staggered heights.While sipping on a bottle of Perrier and relaxing in a swinging bubble chair designed by Room Service, guests can watch Perrier's latest short film, "The Drop," directed by Johan Renckon the flat screen TV, or check out the custom-designed window shades printed with Perrier's "Melting" ad. Other distinctive elements of this visionary space include sheer white bubble curtains, silver Perrier bottles, antique furnishings and bubble accented wallpaper and carpeting.

The completion of the Perrier Lounge marks the finale of Hotel Diva's $2 million renovation which included a redesign of all 116 guestrooms and suites, common areas and the exterior. Led bySan Francisco-based Edmonds + Lee Architects, Hotel Diva has been re-envisioned with a dramatic yet clean, modern style inspired by a theatrical and fashionable evening out. Hotel Diva is located in the heart of San Francisco's Union Square, with all of the excitement of the city's finest shops, theaters, art galleries, restaurants and nightlifejust right outside the door. For guests who want to see a show,two of the city's best performing arts theaters, the American Conservatory Theater (A.C.T) and the Curran Theater, are located directly across the street from the hotel. For more information, call 800.553.1900 or visit www.hoteldiva.com.

_____________________________________________________________________________
CHOOSING HAPPINESS AS A WAY OF LIFE!
A delightful new wine created from a collaboration of Debbie Gioquindo Hudson Valley Wine Goddess and Happy Bitch Keryl Pesce has given birth to a wine that is designed by women, for women and pairs well with girlfriends and great moments.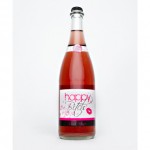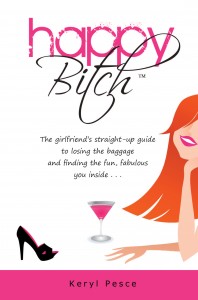 Happy Bitch is a blend of Chardonnay and Pinot Noir with aromas of melon, strawberry and orange blossom. Not too dry and not too sweet. The finish is soft and fruity, and it is brought to you by the author of Happy Bitch. Visit: www.HappyBitchWines.com.
_____________________________________________________________________________ 
Taste of the Vine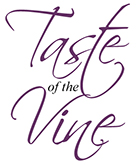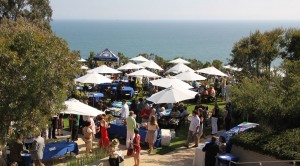 11th Annual Taste of the Vine –
Click here to see photos of this event! August 11, 2012 will be the 11th and the best year yet for this annual fundraiser. Enrich your palate with the best offerings from Central Coast wineries, breweries, restaurants, and caterers. Enjoy a spirited live auction, a silent auction, a spectacular sunset on the bluffs in Summerland, and live music by Society Jazz. Guests proclaim this is the best local event of the year.
Register for this Event Online
TASTE OF THE VINE SPONSORSHIP OPPORTUNITIES
Magnum Sponsor
: $5,000 (includes a tax-deductible donation of $3,500 to SDRI)
Corporate name and logo on invitations, advertising, newsletter & television public service announcements

20 tickets to the event
Champagne Sponsor
: $2,500 (includes a tax-deductible donation of $1,600 to SDRI)
Corporate name and logo on invitations and newsletter

12 tickets to the event
Pinot Sponsor
: $1,500 (includes a tax-deductible donation of $825 to SDRI)
Corporate name and logo on invitations, programs, advertising, and newsletter

9 tickets to the event
Cabernet Sponsor
: $1,000 (includes a tax-deductible donation of $550 to SDRI)
Corporate name on invitations and program

6 tickets to the event
Chardonnay Sponsor
: $500 (includes a tax-deductible donation of $275 to SDRI)
Corporate name on invitations and newsletter

3 tickets to the event
Reserved Table:
$750
Includes 8 tickets (no sponsor benefits)

General Admission: $75 in advance, $85 at the door
TASTE OF THE VINE SPONSOR AND PURVEYOR OPPORTUNITIES
We are soliciting the participation of sponsors for the Taste of the Vine. Contact
pwindhager@sansum.org or (805) 682-7638, ext. 210 for more information.
Sponsors
Estate Sponsor: $10,000
Rabobank N.A.
Bialis Family Foundation
Magnum: $5,000
Thomas S. Crawford, Jr. and Nancy Crawford
Alfred Mann
James and Amy Sloan
Champagne: $2,500
Brownstein Hyatt Farber Schreck LLP & Bradley Herrema
Henry Bull Foundation
Inserra Supermarkets
Montecito Bank & Trust
Angelina Trujillo, M.D.
Pinot: $1,500
Boyd Communication & Linda Boyd
Coeta & Donald Barker Foundation
Pacific Diagnostic Laboratories
Cabernet: $1,000
Anchor Point, IT Solutions
Tim and Louise Casey
Cottage Health System
Eyman Parker Insurance Brokers
Sharon Kennedy Estate Management
Lois Kroc
Joy and Larry Redman
Chardonnay: $500
Allen and Kimbell, LLP
Anthony's Christmas Trees and Wreaths, Inc.
Oswald J Da Ros
Damitz, Brooks, Nightingale, Turner, Morrisset, CPAs
Robert Dibley
First Republic Wealth Management
Frank Schipper Construction Co.
Lewis Plumbing
Maura and Ed Mark
Douglas and Corrie McRae
Northern Trust Bank
Pedersen Architects, LLP
Ventura Party Rental
Gerald Svedlow
Pamme Mickelson Windhager & Steve Windhager
WINERIES & BREWERIES
---