SIPS  .  .  .
SAVORING WINE & FOOD OF SWITZERLAND IN BEVERLY HILLS   by Bonnie Carroll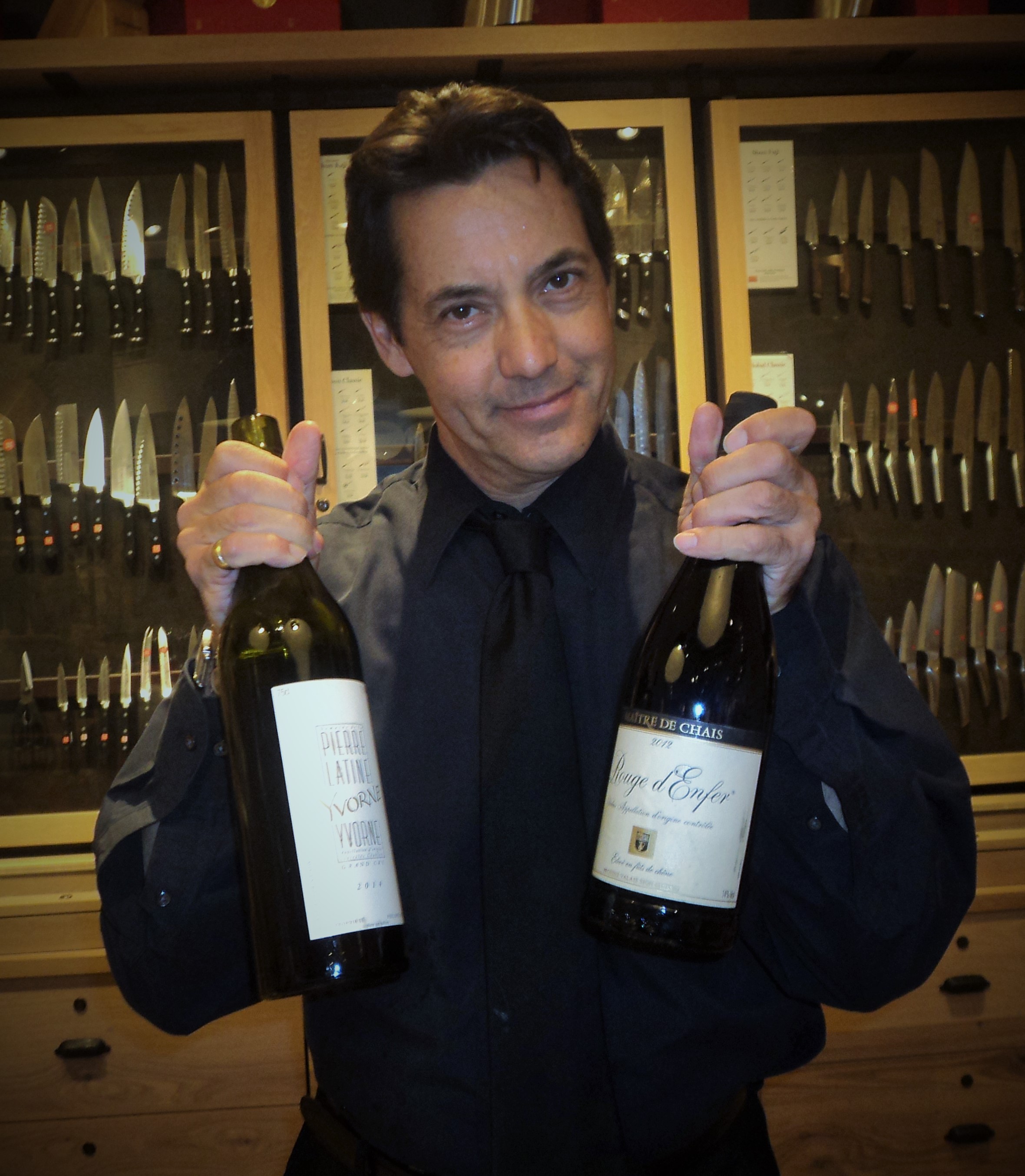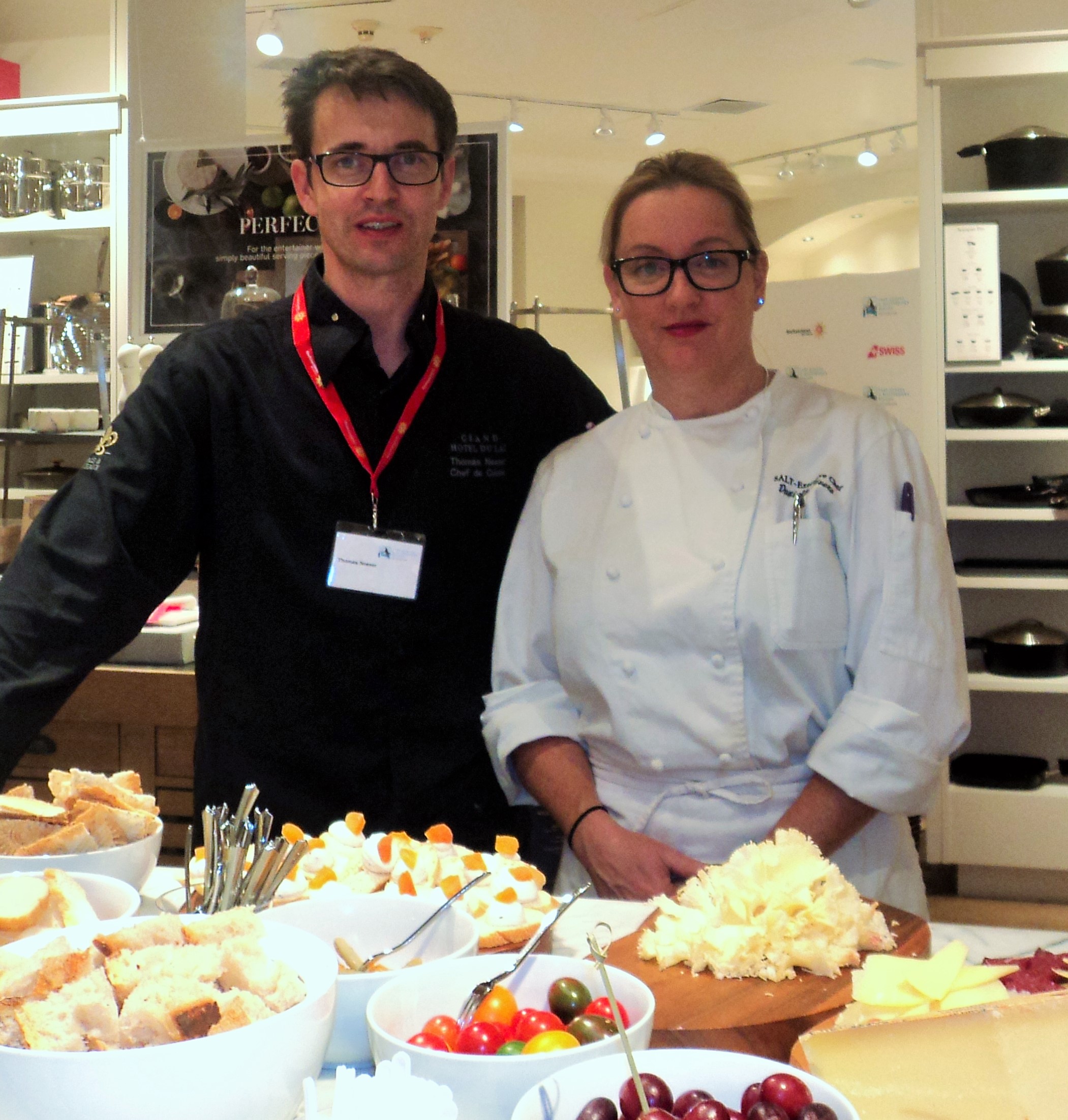 It may be true the best place to drink Swiss wine is in Switzerland, and a delightful visit to Geneva several years ago gave me this opportunity at some of the finer hotels in Switzerland, as well as charming restaurants in the outlying villages. Enjoying wines from the Matterhorn in the Alps is not so easy in the US. Very little is produced, most is consumed by the Swiss with less than 5% exported, and sadly none of this delicious vino goes to the US.
It was a very special and appreciated opportunity this week to enjoy some of those delightful wines at the Lake Geneva & Matterhorn Region Cooking Extravaganza with Chef Thomas Neeser of the 5-star Grand Hotel de Lac in Geneva. The Swiss event was held at Williams-Sonoma in Beverly Hills, were VIPs, including the LA Consul General of Switzerland Jean-Francois Lichtenstern, and a bevy of media guests cooked their own dinner with the chef, and savored wines from Switzerland, including a Pierre Latine Yvorne white wine and a 2012 Rouge d'Enge3r from Maitre de Chais.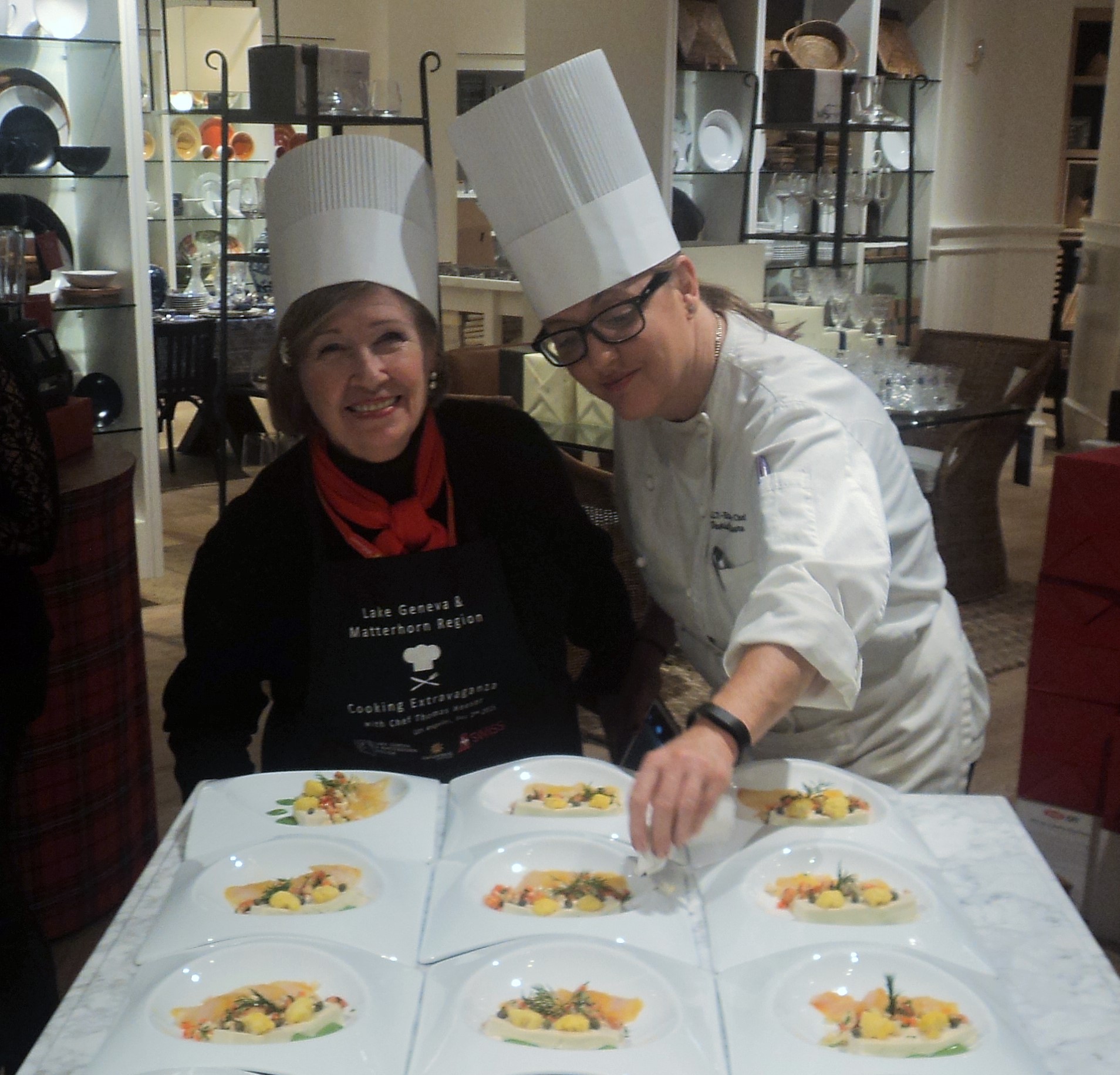 Exciting news from Switzerland representatives, accompanied by video presentations on the 2016 campaign were given throughout the delicious dinner, which was followed by Nespresso and cookies with Swiss chocolates.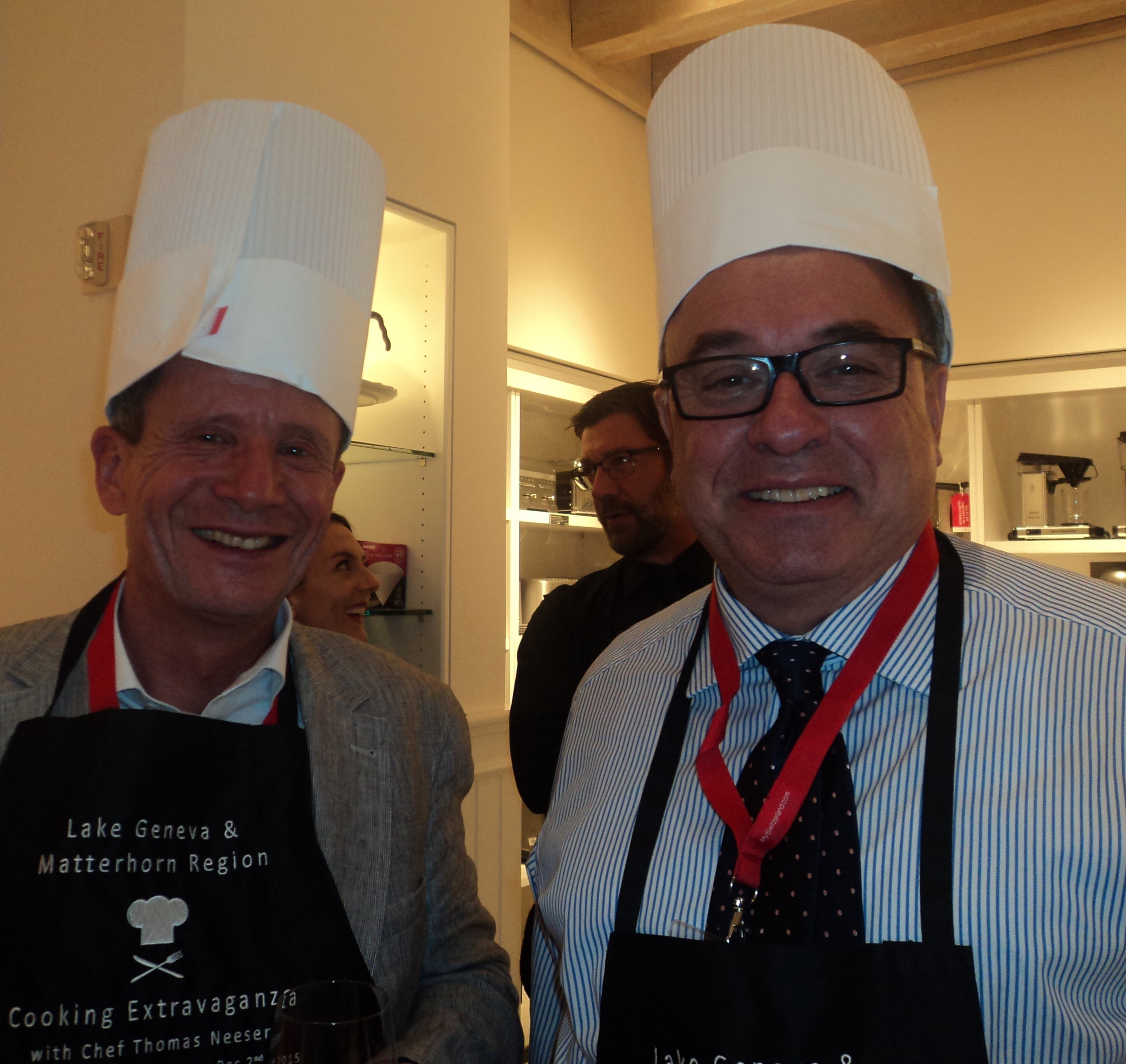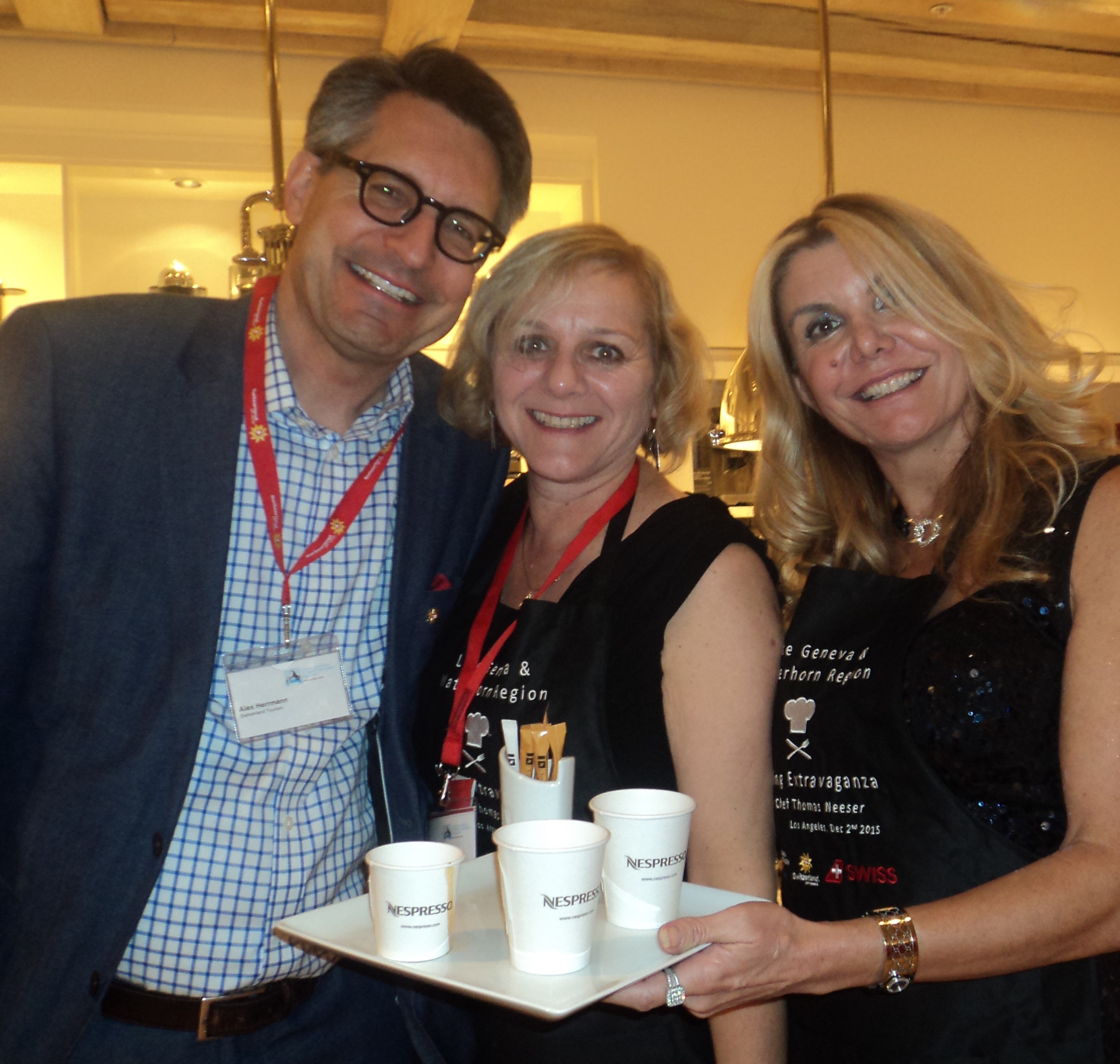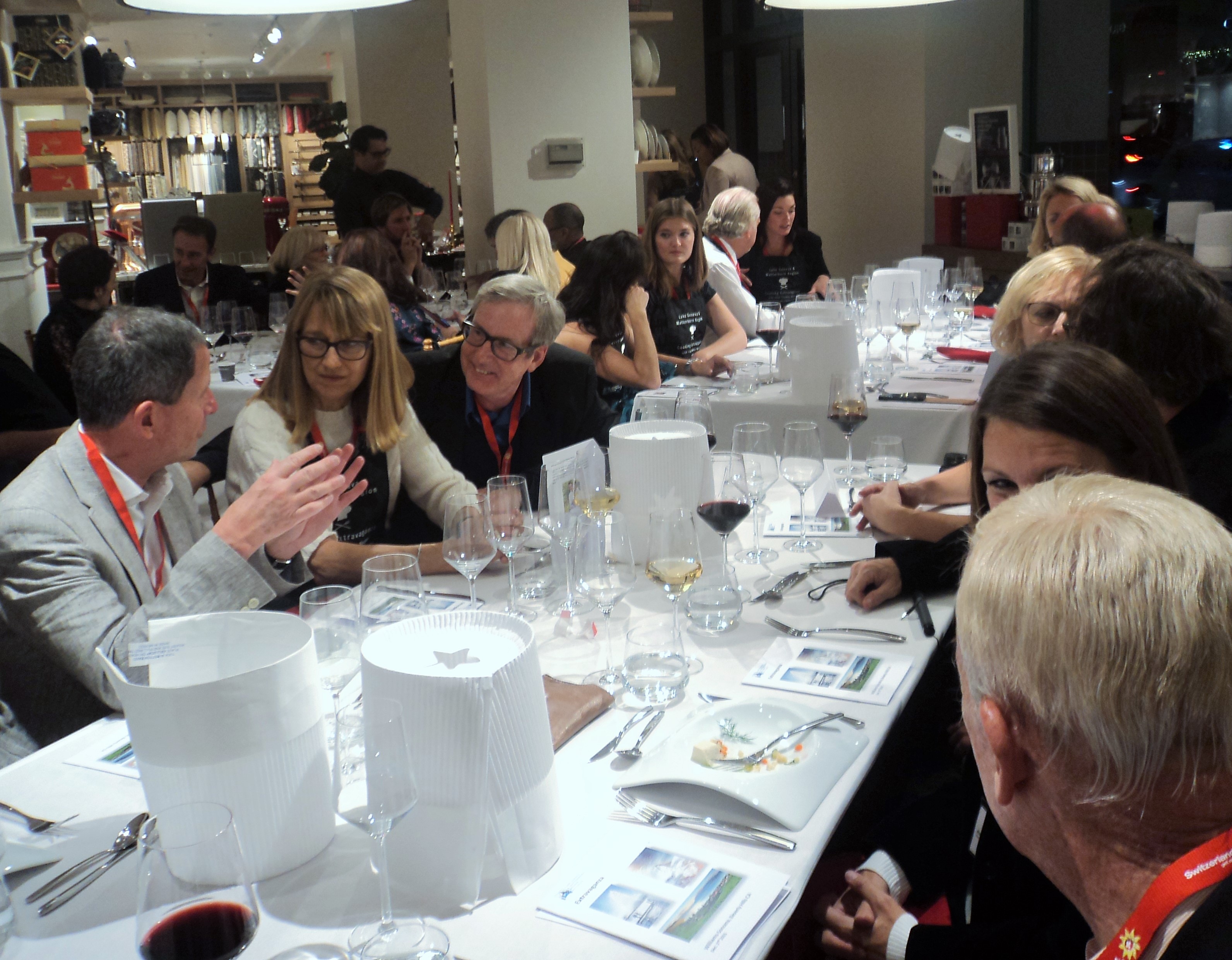 The evening provided Switzerland Tourism officials an opportunity to highlight the region from Lake Geneva to the Matterhorn, as well as highlight upcoming activities and events for 2016, including the grand opening of the Charlie Chaplin Museum. Some of the great upcoming events included the Zermatt Unplugged held April 5-9 includes music at the base of the Matterhorn, The Geneva Festival from July 28-Augues 2 attracts 2 million visitors each year and has a finale of amazing fireworks. The Geneva Cellars Day is May 28, and offers attendees some fantastic sips. A Hot Air Balloon Festival Jan 23-31 looks like something I would adore, as a seasoned New Mexico balloonist. Switzerland's wineries are many and dot the landscape beginning in Lausanne that can be visited by train or by boat. Some of the river cruise companies include these wine areas in their itinerary. It was amusing to imagine having photos taken on the ski slopes by a drone while coming down the mountain, but this is now happening. Sounds like great fun.
The food, wine and fun in Switzerland are all in progress, and you can go to #InLoveWithSwitzerland for a full schedule of fantastic things to do in this warm and inviting country during 2016. Visit www.myswitzerland.com
_____________________________________
BUDA CASTLE WINE FESTIVAL
Delightful Wine & Food Pleasures in Hungary

by Bonnie Carroll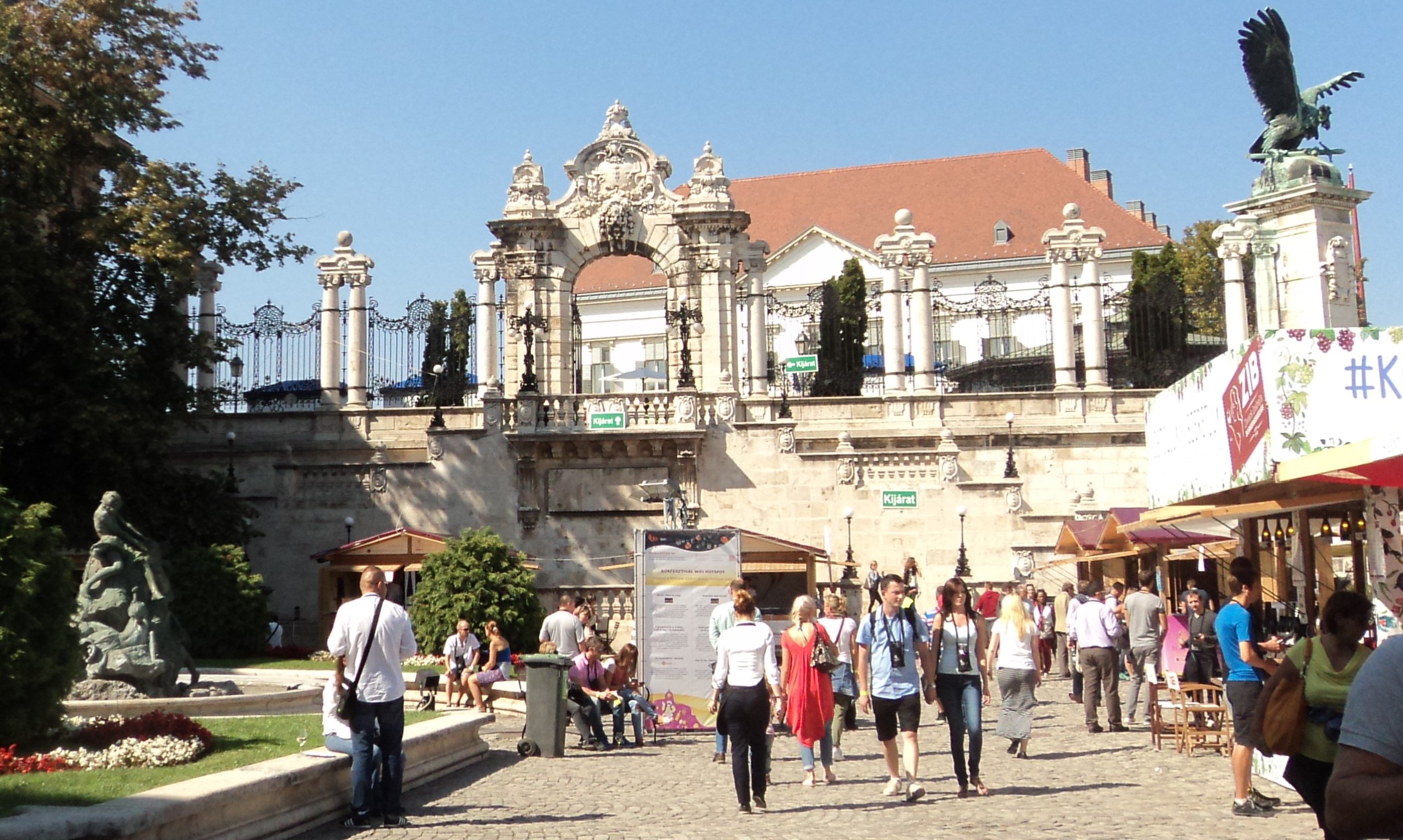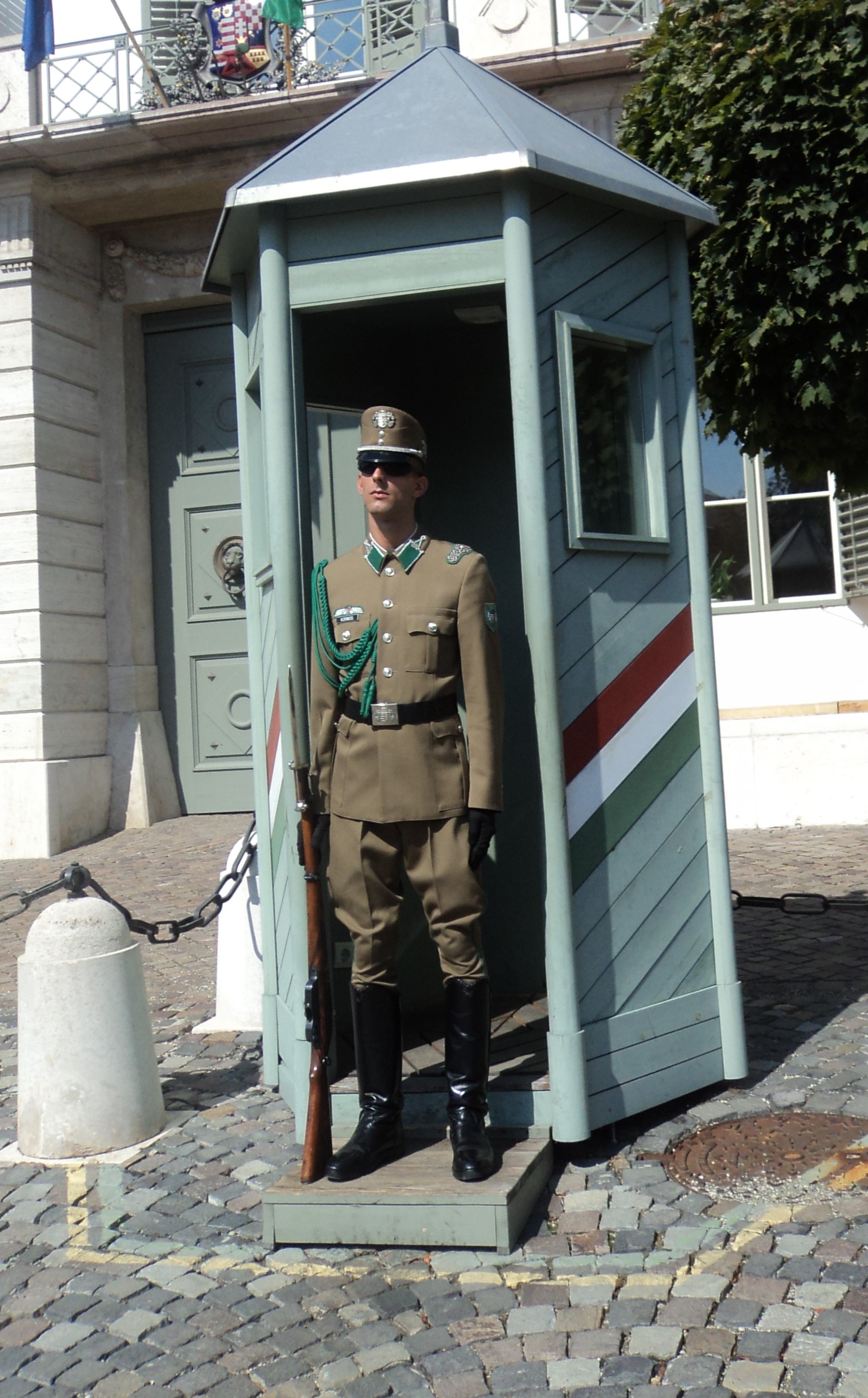 The grounds of the historic Buda Castle, overlooking the beautiful Danube River, were filled with wine purveyors, chefs, coffee service stands and enthusiastic foodies and wine aficionados during the 2015 Budapest Food & Wine Festival.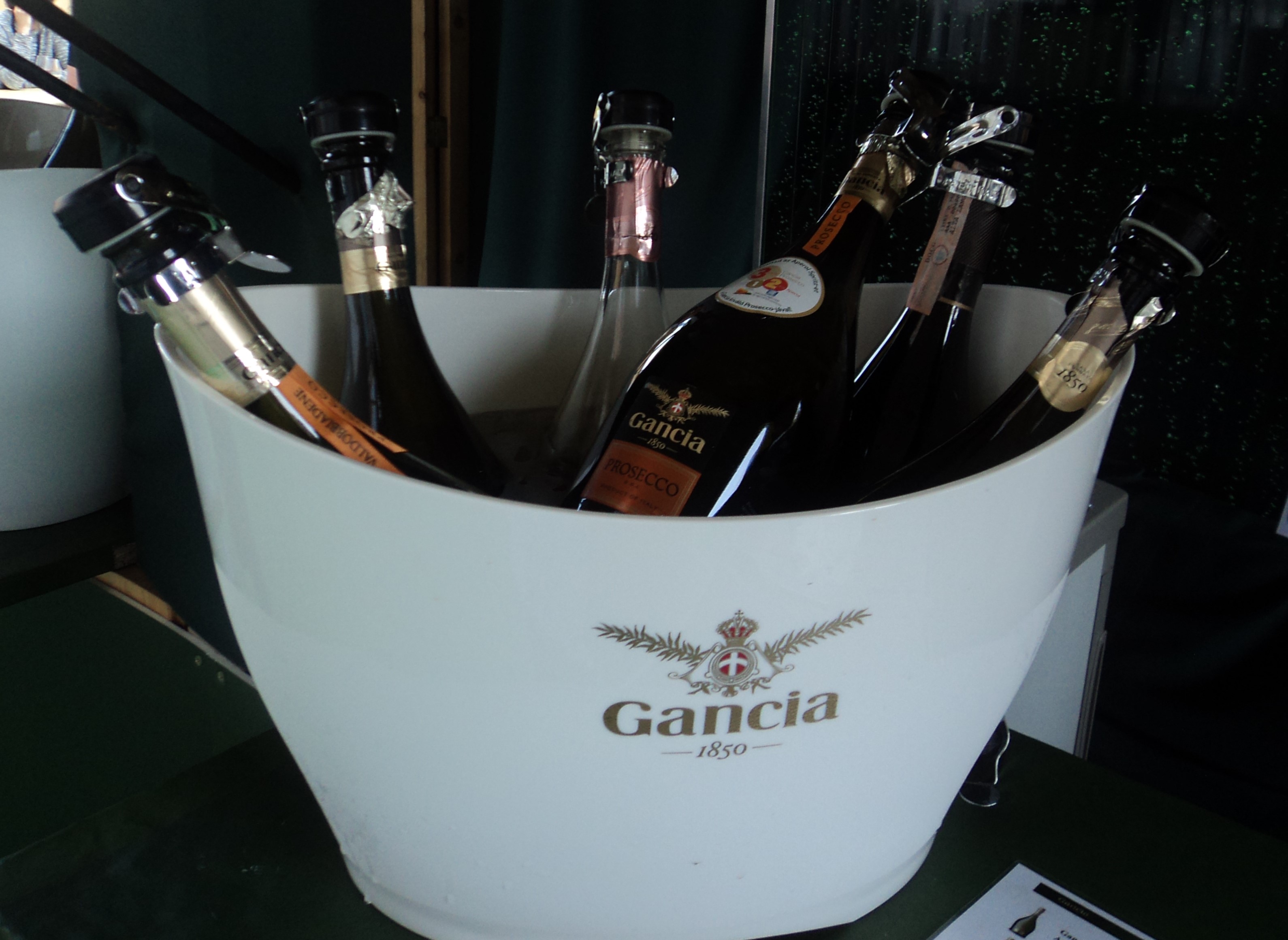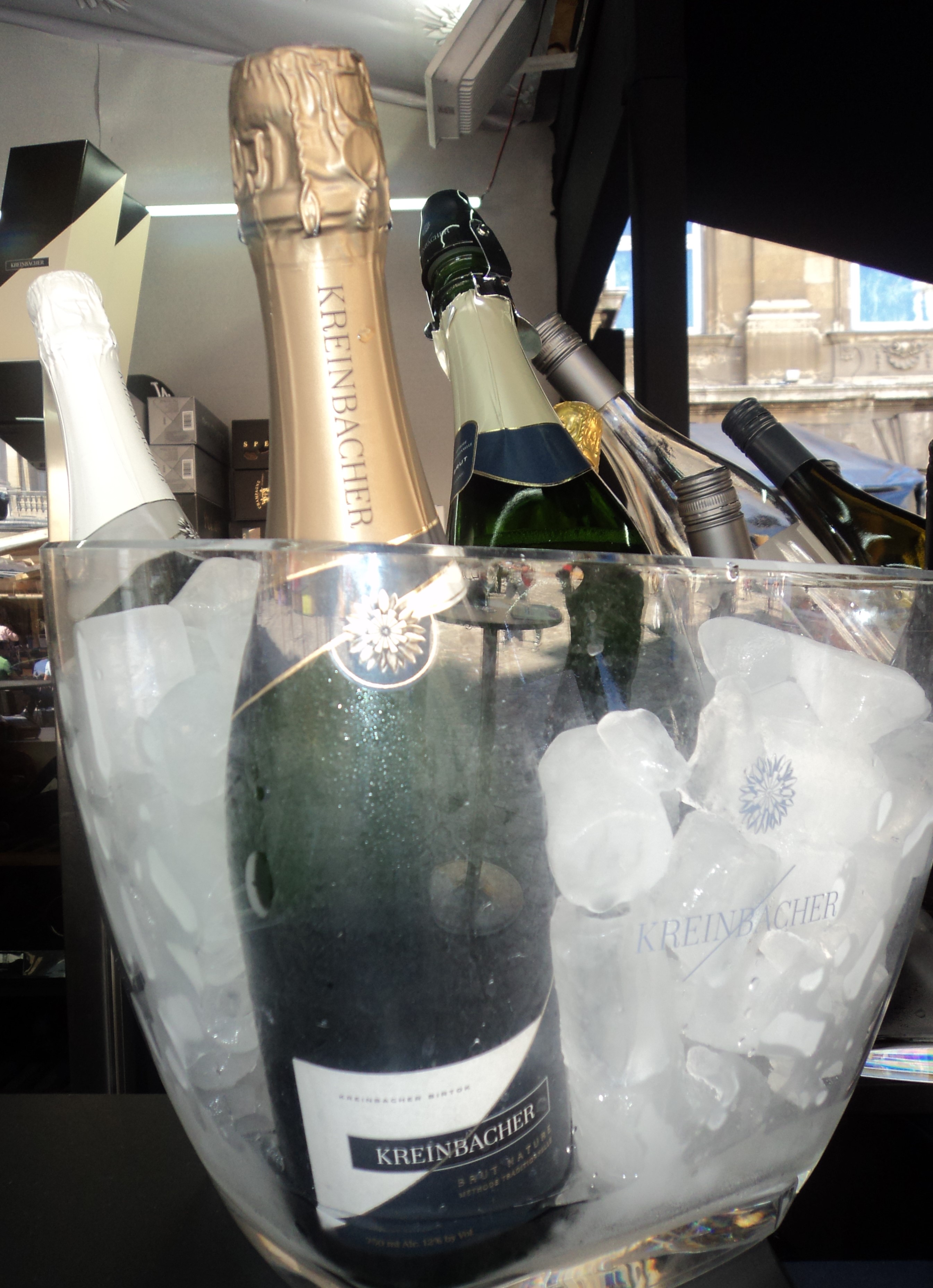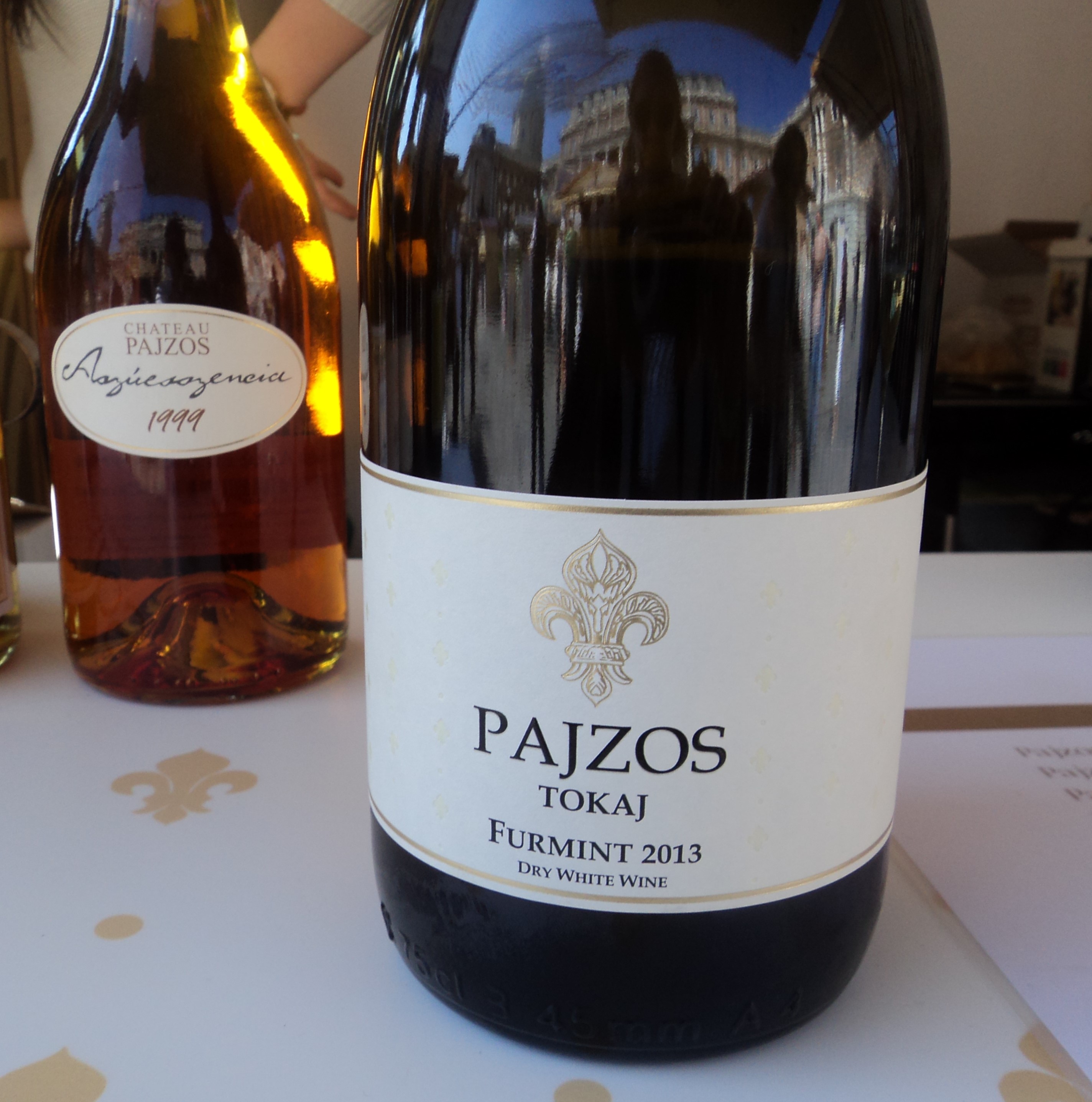 Buda Castle Wine Festival showcased more than 200 wine cellars from 15 countries, along with almost 60 different cultural programs. The Wine Exhibition and Fair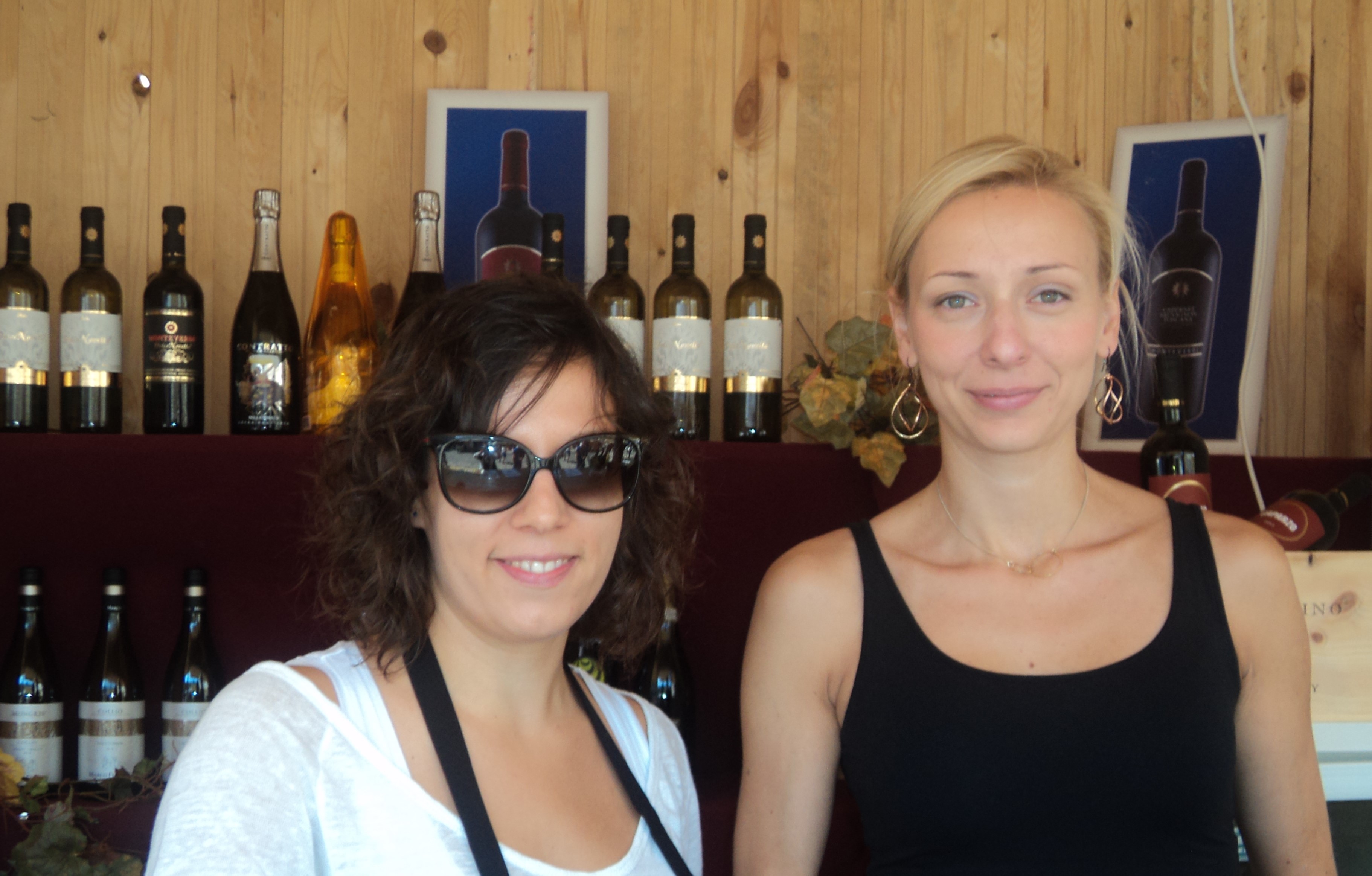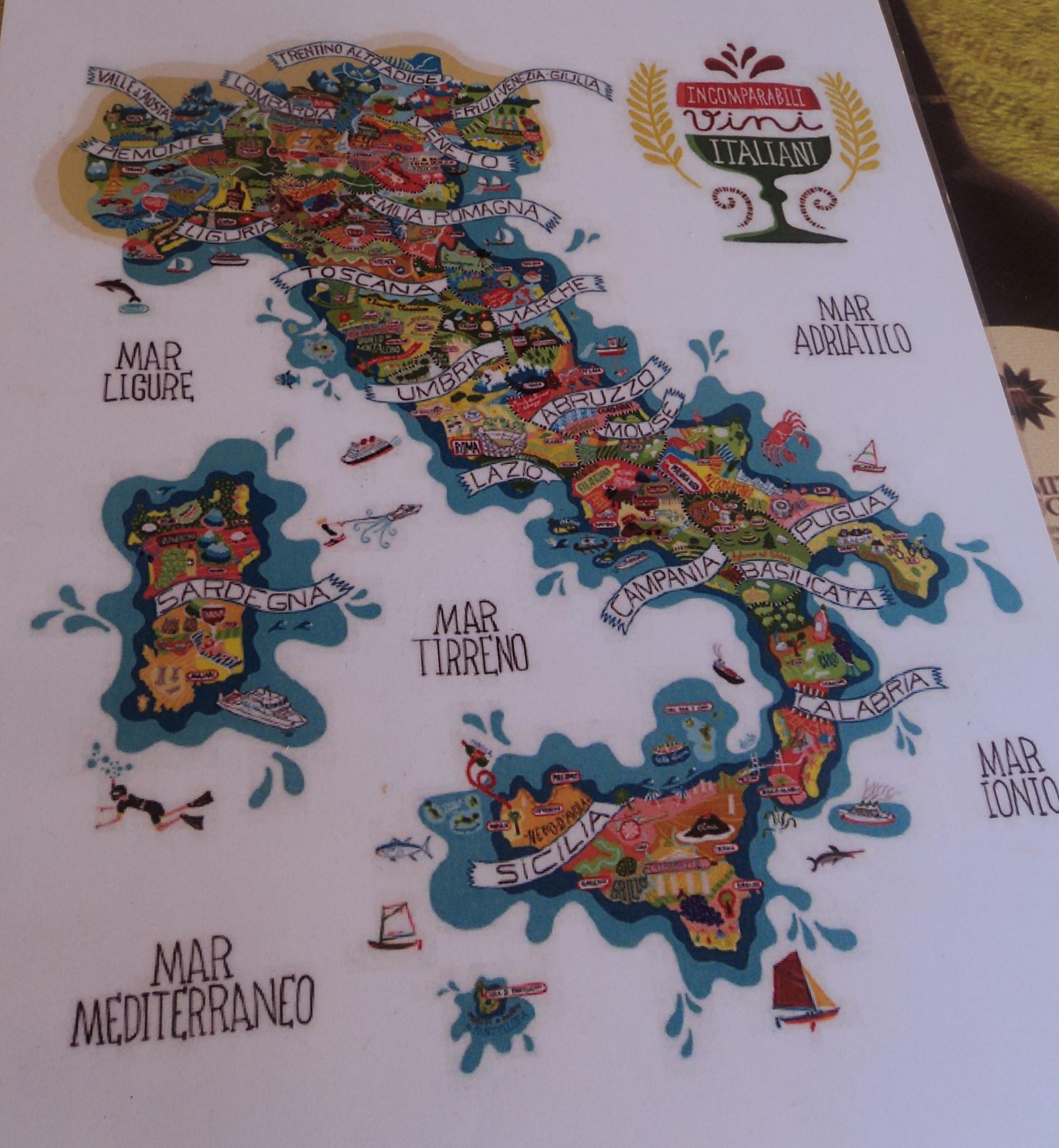 showcases top Hungarian wine makers who offer their best wines. Many foreign vintages were also be exhibited thanks to renowned wine-traders, as well as the guest wine-region. Award winning wine-makers were on-hand to answer visitor's questions. This year the event honored Italian Wines, and It was fun talking with two young women who were pouring some very fine Italian favorites. An extremely talented chef from Pellegrino was serving up exciting dishes to pair with wines, and specialty food shops offered a variety of favorites. Tokani wines are local favorites as well as Bull's Blood (Bikavér).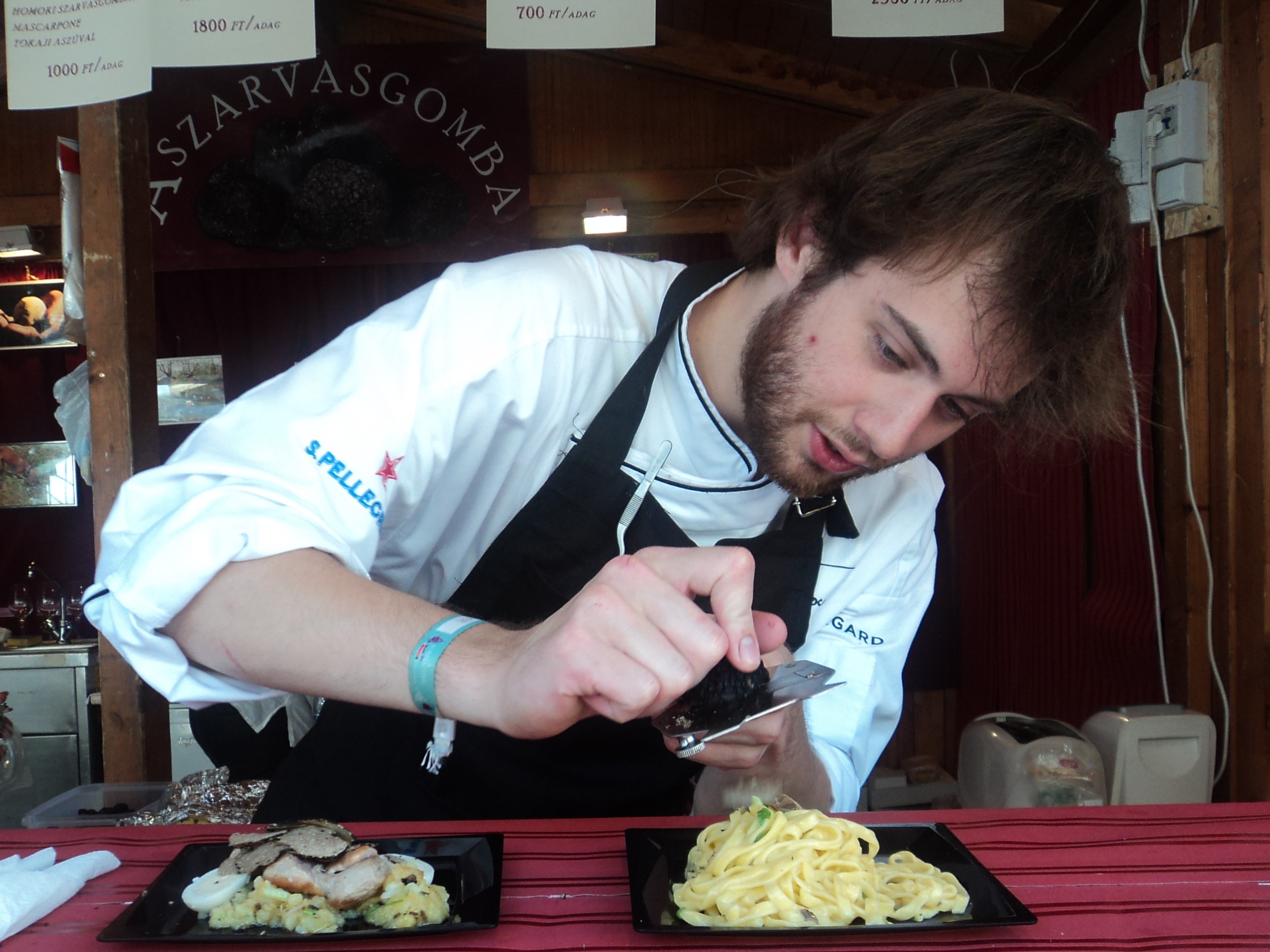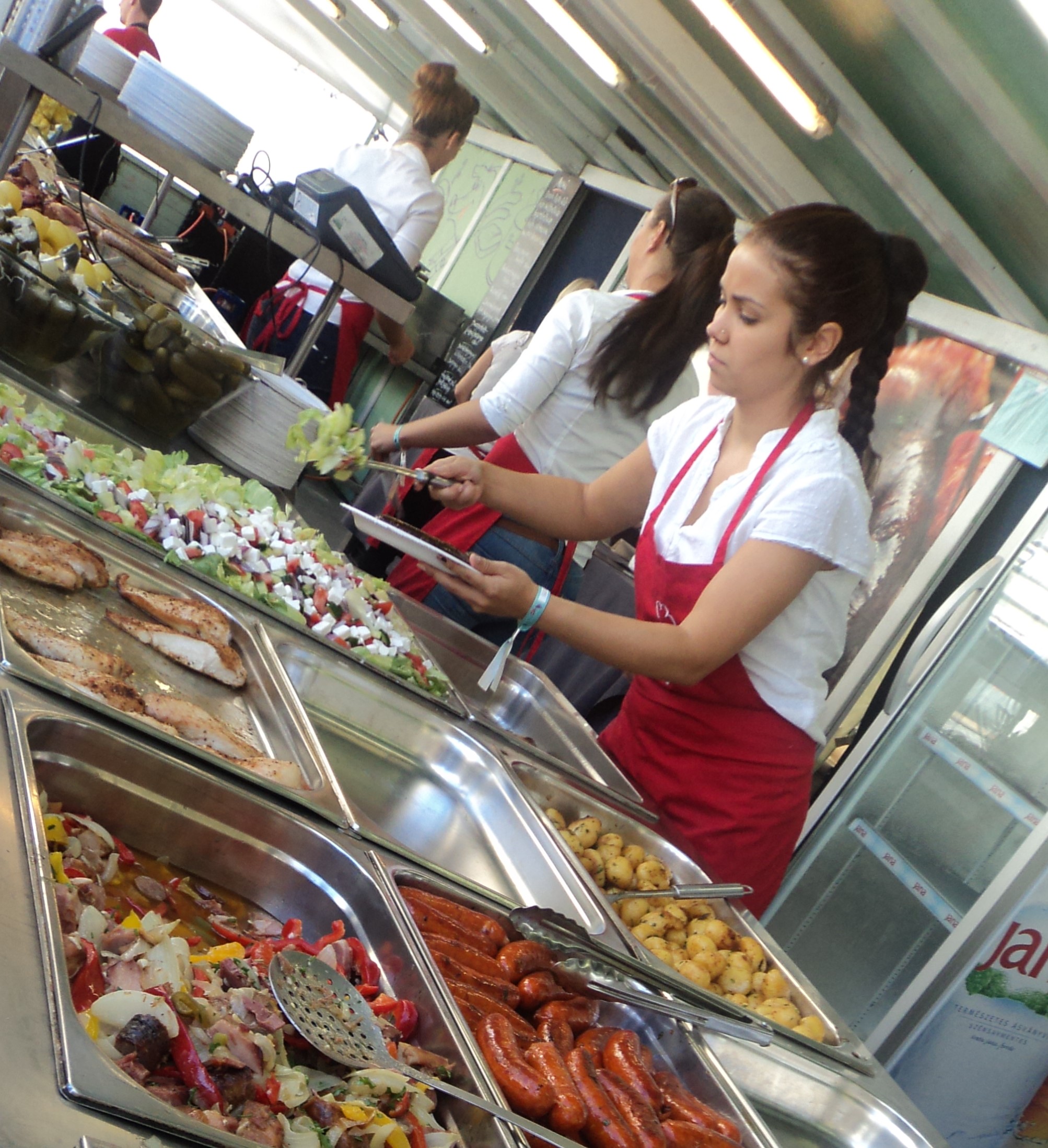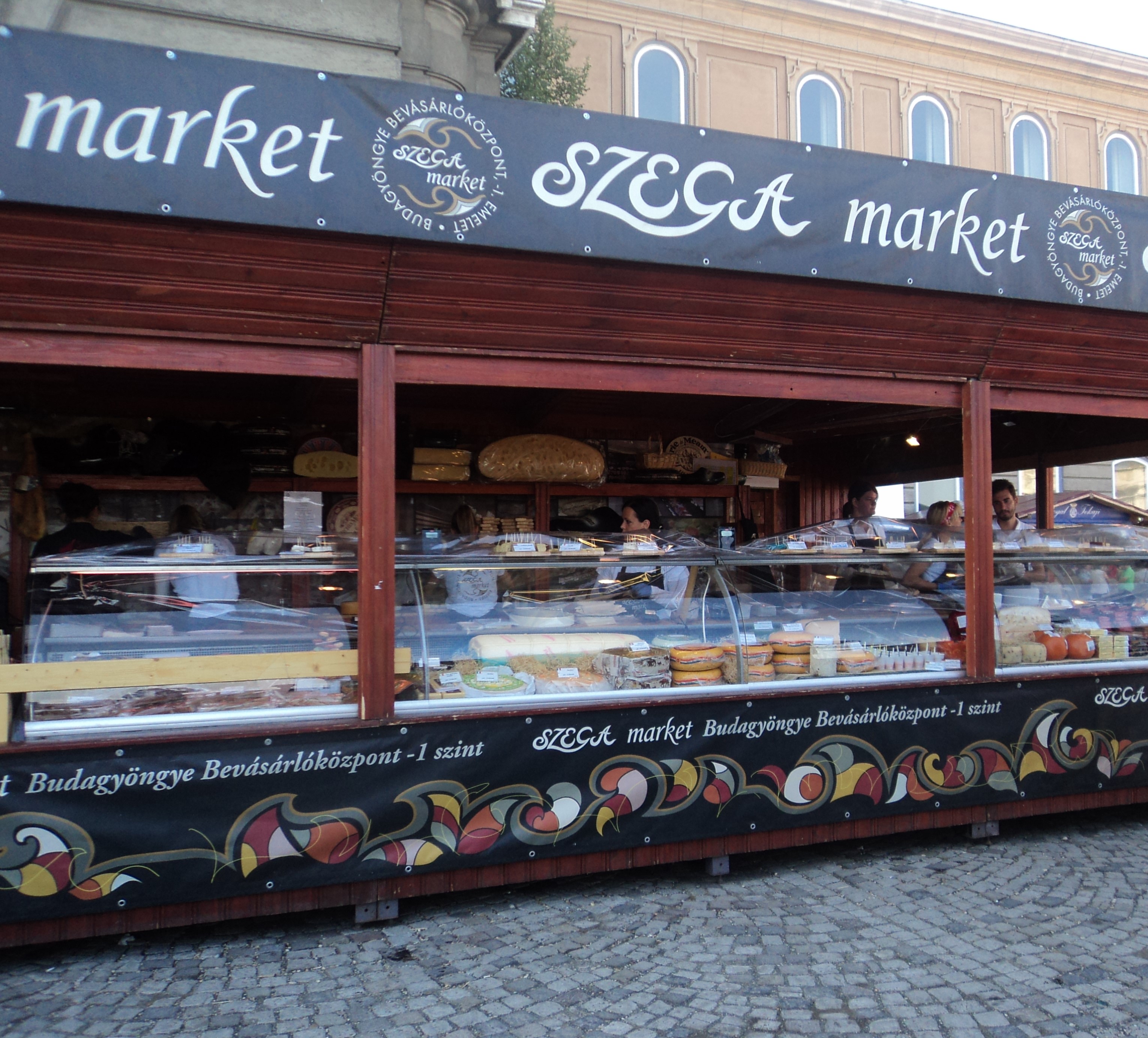 Great wines should be accompanied by great food and there were fantastic food aromas wafting across the Danube from the food stands that were filled with amazing sausages, potatoes, and special Hungarian sandwiches that everyone seemed to love. Grilled and cauldron-cooked dishes, crispy strudels, Hungarian twister, corn cake with plum jam, as well as sandwiches, sheep's and goat's-milk and cow cheeses are just some of the large selection of delicacies offered at the festival.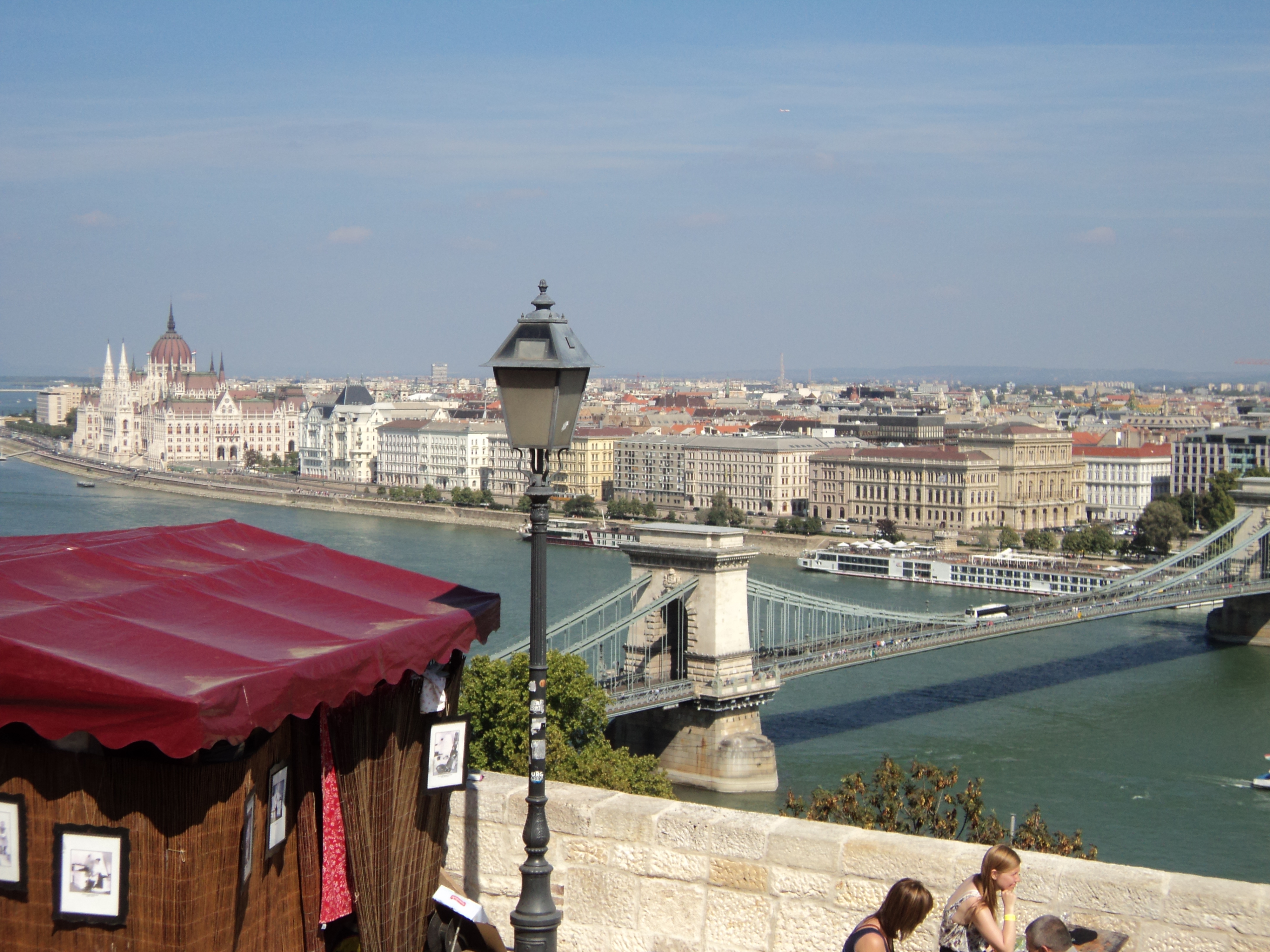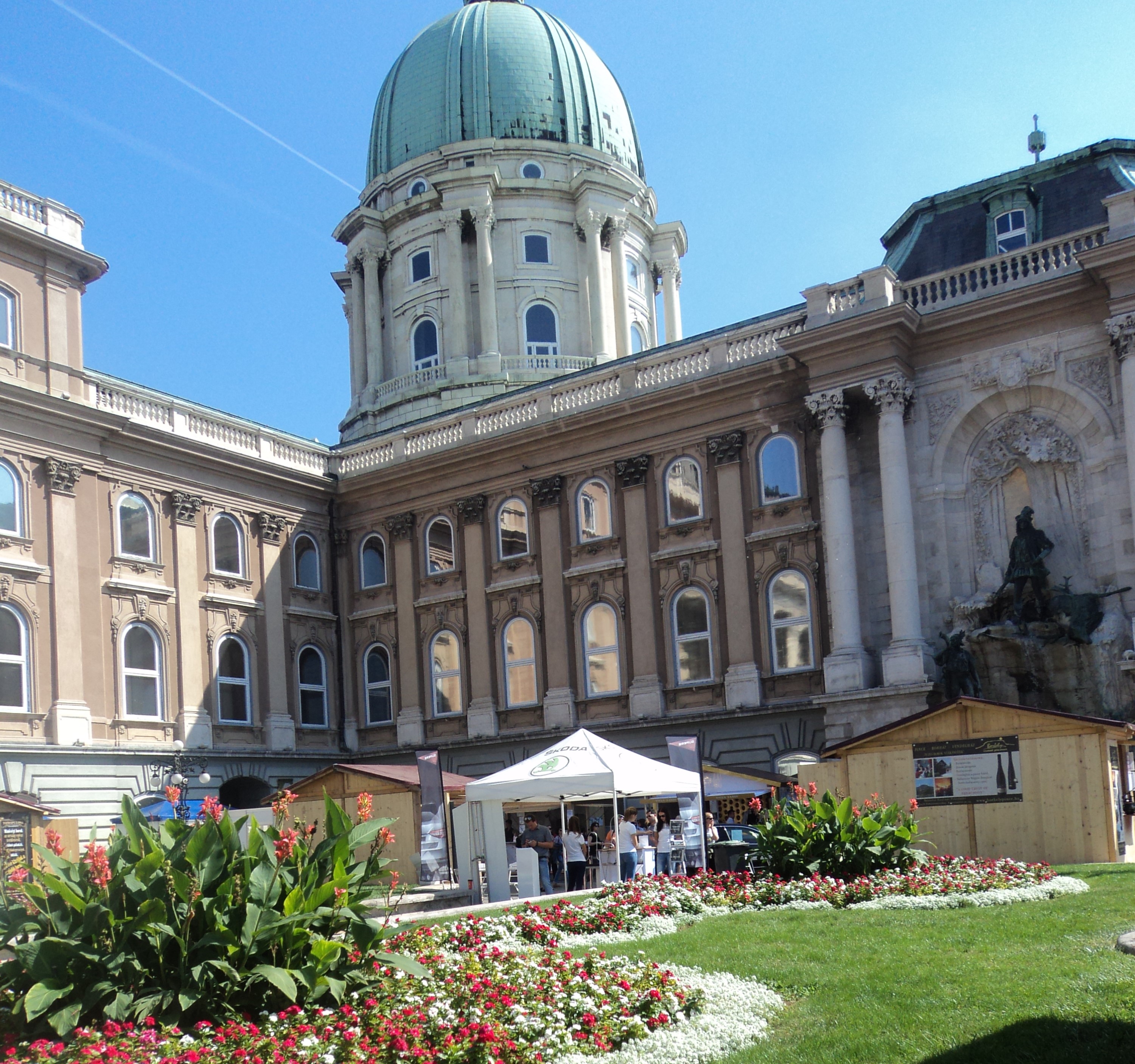 The views from this location are beyond amazing, and the architecture of the Castle was a bit of a distraction for me at the festival, but I just kept tasting and photographing the sculptures and facades of the buildings as I moved through the event. Guests attending had to ride the funicular up to the palace for this event, and could buy a ticket for a specified forint amount, which would cover wine tastings, and food. It was very reasonable, and well worth the price.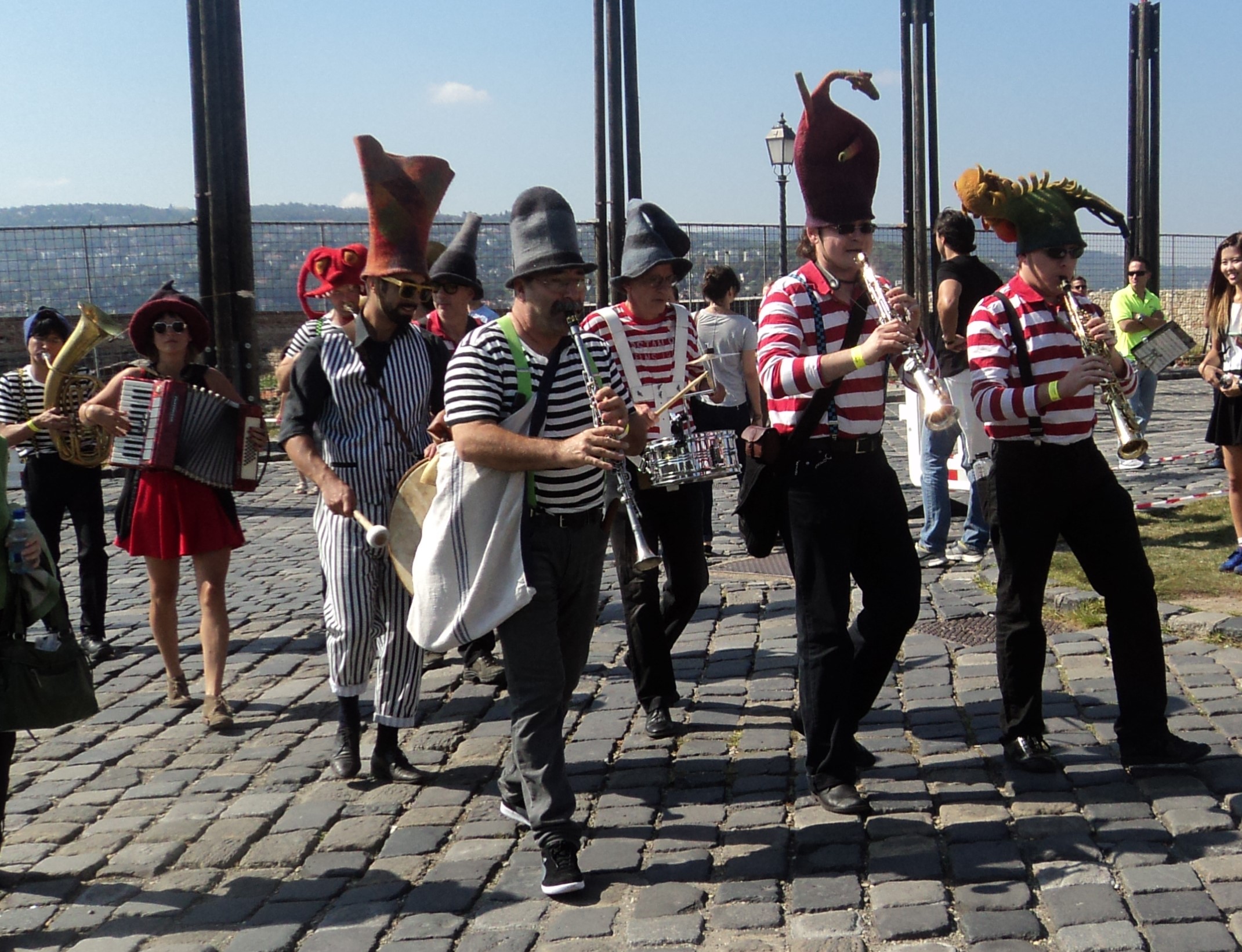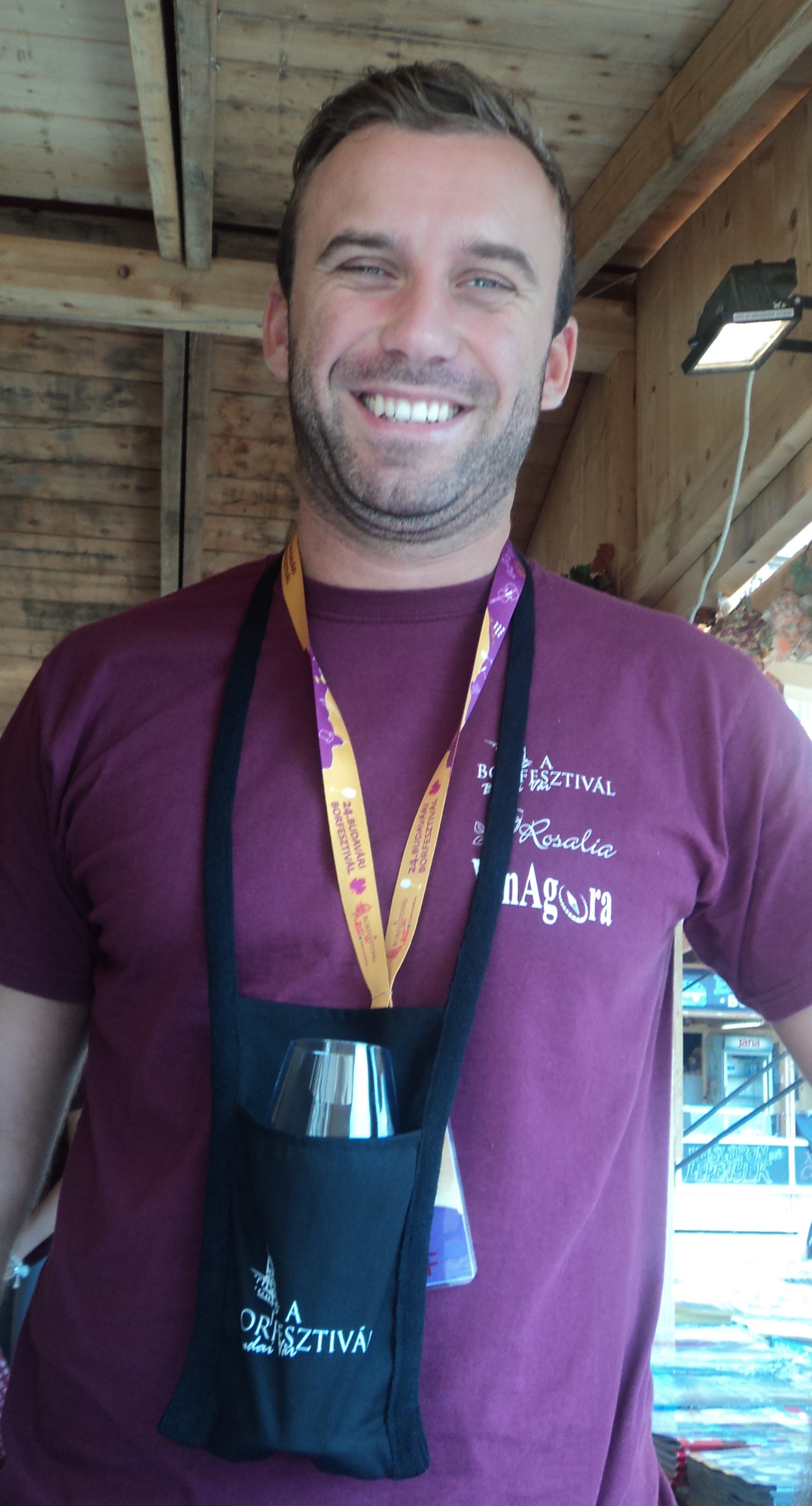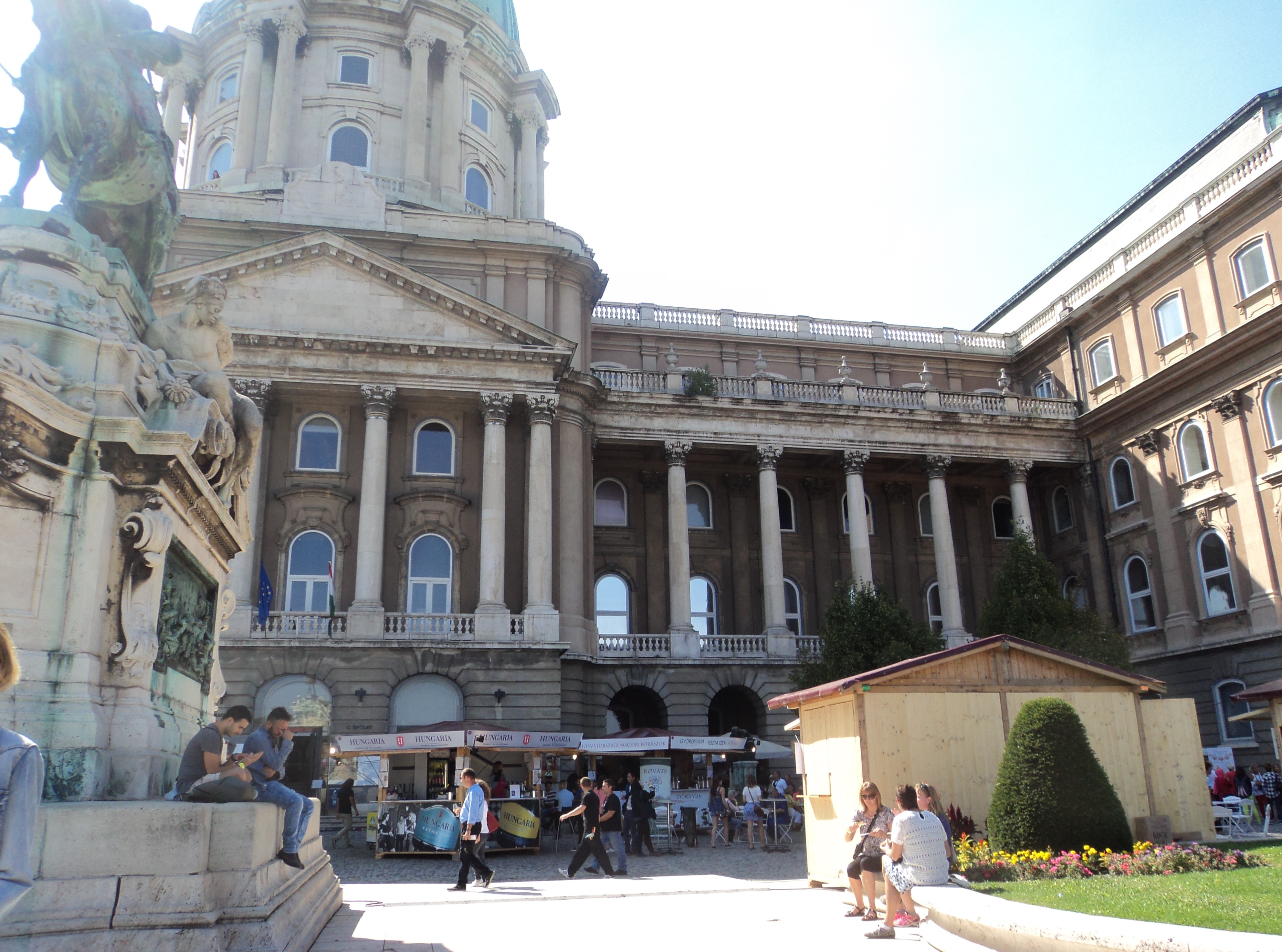 Live musicians were performing throughout the event. While I was there a group of musicians lead a fun parade around the castle, and later a group of fantastic gypsy musicians could be heard performing on the other side of the Pesh side of the Danube. Hungarians do know how to have fun, and although they could use some assistance with slick event production, everything was good, and in a way added to the charm of the afternoon. I would attend this event again in a heartbeat and recommend it to anyone visiting Budapest in the Fall! For information http://visitbudapest.travel/budapest-events/budapest-international-wine-festival/.
____________________________________
NEW FLIGHT TO SONOMA WINE COUNTRY ANNOUNCED

Direct flights from Orange County into Sonoma Wine Country will begin on March 16, 2016, according to Alaska Airlines. 
Flights from Orange County will depart at 12:15 p.m. and arrive in Santa Rosa at 1:46 p.m. Flights from Santa Rosa will depart at 12:40 p.m. and arrive in Orange County at 2:11 p.m. John Wayne Airport will be the second airport that offers non-stop flights from the Los Angeles basin. The other is LAX. Other destinations are Portland, San Diego, and Seattle.
John Wayne Airport will be convenient for travelers from beach cities of Huntington Beach, Newport Beach and Laguna Beach, as well as the inland areas of Irvine, Orange, and Anaheim.
The new route will be served by Horizon Air's 76-seat Q400 aircraft, which it currently uses on all flights to Sonoma County.
Charles M. Schulz Sonoma County Airport (STS)
www.sonomacountyairport.org
707-565-7240
2290 Airport Blvd.
Santa Rosa, CA 95403
Media Contact: (Sonoma County Airport)
 WINERIES, BREWERIES AND DISTILLERIES
Virginia Dare Winery Unveiled
After more than a year of speculation, American Pioneer Wine Growers recently christened its Geyserville operation the Virginia Dare Winery in honor of the influential people, places, and stories that are part of the origins of early American winemaking. 
A division of Francis Ford Coppola Presents, APWG released a series of four eclectic American blends – The White Doe, Manteo, Two Arrowheads, and The Lost Colony – over the past year, as clues leading up to the announcement of the winery name. Virginia Dare was the first child born in the ill-fated Virginia Colony, which was established in 1587 and found long-deserted in 1590.
"The myth of Virginia Dare always intrigued me," said legendary film director Francis Ford Coppola, owner of the Francis Ford Coppola Winery in Geyserville. "The winery's new home in Geyserville is the ideal location in the heart of American Wine Country to tell the origin stories of American wine."
The Virginia Dare Winery plans to release its flagship wines – Virginia Dare Chardonnay and Virginia Dare Pinot Noir, both from the Russian River Valley – in November 2015. The winery's tasting room is open daily from 11 a.m. to 4:30 p.m.
Virginia Dare Winery
22281 Chianti Road
Geyserville, CA 95441
707-735-3500
www.virginiadarewinery.com
Fritz Underground Winery Adds Hiking, Wine-and-Food Pairings
In addition to renovating its 1979 hillside tasting room, Fritz Underground Winery in Sonoma County's northern Dry Creek Valley introduces two new visitor experiences, a vineyard hike and an estate wine-and-food pairing. Both allow visitors to experience the unique aspects of the Fritz Underground Winery property.
Built into a hillside, the tasting room has been re-oriented so that guests now look at the vineyards as they sample Fritz Underground Winery wines. The expanded U-shaped bar comfortably fits 25 people, and the sleek elm-top bar and wrought iron chandelier give the space a modern sustainable atmosphere that is approachable and inviting.
The new wine-and-food pairing features Fritz Estate wines with local artisan cheese and meats, as well as seasonal or preserved ingredients from the Fritz Estate gardens. The tasting is offered by appointment only ($20).
The 90-minute Fritz Vineyard Hike explores the 112-acre Fritz Estate and the winemaking process with a journey through the vineyards, the estate's organic garden, and the majestic redwoods, finishing with a detailed tour of the underground winemaking facility and a seated tasting on the outdoor patio. Guests should dress accordingly, with hike-appropriate footwear. The vineyard hike is offered daily at 10:30 a.m. by appointment only ($45).
Fritz Underground Winery
24691 Dutcher Creek Road
Cloverdale, CA 95425
707-894-3389
www.fritzwinery.com
Enriquez Estate Wines Relocates
With the sale of its Petaluma property and its move to Forestville on Sept. 1, Enriquez Estate Wines will be adding a Russian River Pinot Noir to its lineup of ultra-premium brands. 
Enriquez Estate Wines is now operating on a beautiful vineyard property in the heart of the Russian River Valley. Its other wines include Brisa, Tempranillo Rose, Pinot Noir, Tempranillo, and Reserve Pinot Noir.
Production has moved to a crush facility while the winery obtains its use permit for the new site. Visitors are welcome to visit the winery by appointment.
Enriquez Estate Wines
5960 Eastside Road
Forestville, CA 95436
707-347-9719
www.enriquezwines.com
Cooperage Brewing Company Opens in Santa Rosa
After a decade of brewing beer out of a garage and passionate about producing a distinctive beer with each brew, Tyler Smith recently opened Cooperage Brewing Company in Santa Rosa.
Intrigued by sour and funky beers, Smith experimented with different yeasts, bacteria, and barrel types to develop unique and compelling libations. Strongly influenced by the lambic beer producers of Belgium, Smith loves the idea of wild and spontaneous fermentation.
Although sour and barrel-aged beers are Smith's specialty, they do take time to produce. Cooperage Brewing Company will be serving fresh hoppy beers (pale ales and IPAs), Belgian styles, stouts, and porters while the barrels age. The dog-friendly Cooperage Brewing Company does not serve food, but guests can bring their own food or have it delivered. Snacks are available, and at times a food truck stops by.
Cooperage Brewing Company
981 Airway Court, Suite G
Santa Rosa, CA 95403
707-293-9787
www.cooperagebrewing.com
Ferrari-Carano Certified Sustainable
For its numerous efforts to preserve the land for future generations while producing memorable wines of outstanding quality, Ferrari-Carano Winery has been recognized by the California Sustainable Winegrowing Alliance (CSWA). This certification acknowledges Ferrari-Carano for being conscientious of the environment, surroundings, neighbors, and labor force in its 24 vineyards.
Owners Don and Rhonda Carano have emphasized careful vineyard management and gentle practices since founding Ferrari-Carano in 1982; the winery now nurtures 1,700 acres of sustainably-farmed vineyards throughout Sonoma, Napa, and Mendocino counties. The Caranos also own Vintners Inn, a Santa Rosa boutique hotel that is California Green-certified at the Environmentalist level.
Ferrari-Carano Vineyards and Winery
8761 Dry Creek Road
Healdsburg, CA 95448
707-433-6700
www.ferrari-carano.com/
Ancient Oak Cellars Joins Downtown Deli in Santa Rosa
Ancient Oak Cellars has moved its tasting room to join up with Downtown Deli in Santa Rosa, adding a number of new food and wine offerings, and hosting a wine bistro from 5 to 8:30 p.m. Wednesday to Saturday. Food offerings for the wine bistro have been chosen to pair with the many wines available as flights or by the glass. 
In taking over Downtown Deli, Ancient Oak Cellars kept many of the traditional menu items while adding new items. These additions include a number of wine-friendly sandwiches, soups, and salads. Most of the breads are house-made organic sourdough bread by resident chef Conrad Griese, and gluten-free rolls and vegetarian options are available. 
Seating is on the outdoor patio or in the art-filled interior. The tasting room and deli are kid-friendly, and the patio is dog-friendly. Wine and local beer are available daily with lunch. 
Open 11 a.m. to 5 p.m.; tasting fees range from $10 to $20, and are refundable with purchase of wine.
Ancient Oak Cellars
621 Fourth St.
Santa Rosa, CA 95404
707-536-1546
www.ancientoakcellars.com
RESTAURANTS, BARS & FOOD PRODUCERS
Bird & The Bottle Opens in Santa Rosa
Poultry is a focus at the new Bird & The Bottle in Santa Rosa, but there are a lot of other options to choose from. This modern tavern and grill from James Beard Award finalists Mark and Terri Stark celebrates the melting pot that is American cuisine. 
The open kitchen, with its wood-fired grill, turns out large and small plates designed for sharing. Craft beers are on tap and signature cocktails are available by the glass or by the shaker. Seating is available in three cozy dining rooms and on two outdoor decks.
Other Stark Realty restaurants include Starks Steak & Seafood, Monti's, and Willi's Wine Bar in Santa Rosa; and Bravas Bar de Tapas and Willi's Seafood & Raw Bar in Healdsburg.
Bird & The Bottle
1055 4th St.
Santa Rosa, CA 95404
707-568-4000
www.birdandthebottle.com
Fork Catering Adds Roadhouse
The new Fork Roadhouse outside Sebastopol focuses on fresh, organic, and local cuisine, in an atmosphere that's casual, approachable, and family-friendly.
This western Sonoma County roadhouse is the latest venture by Sarah Piccolo, known for providing healthy and tasty food at Sonoma County events in her Fork food truck and as Fork Catering.
Open Thursday through Sunday (closed Monday to Wednesday) Piccolo's Fork Roadhouse continues that tradition with a seasonal menu that sources heavily from local providers, such as organic eggs, sustainable meat, and garden-fresh produce. A blackboard in the cozy roadhouse lists which local companies provided the day's ingredients.
Breakfast and lunch are served Thursday to Sunday; dinner is only served Thursday evenings. Sample menu items include Kale and Mushroom Scramble, Pork Belly Fried Egg Taco, and Beef Brisket Sandwich. 
Fork Roadhouse
9890 Bodega Highway
Sebastopol, CA 95472
707-634-7575
forkcatering.com
Go Southern at Sauced BBQ & Spirits in Petaluma
Southern charm, ambiance, and cuisine prevail at the new Sauced BBQ & Spirits in Petaluma, in beautiful Sonoma County. This is the second Sauced location in Northern California; the first is in Livermore.
The South has literally been brought to Northern California: The restaurant's wood décor and corrugated ceiling were reclaimed from barns in Georgia and North Carolina, then shipped west. 
This creates the perfect setting for the Southern-inspired menu, featuring items like bumpkins (barbecued egg rolls loaded with brisket, pimento cheese, sautéed onions, roasted poblano, and smoked corn), spare ribs, and burnt ends (twice-smoked and twice-rubbed cubes of brisket from the juicier point section). For dessert, try the peanut butter pie with Oreo crust.
Play Bingo for free (five games) on Tuesday nights, or compete for prizes and bragging rights Wednesday Trivia Nights. And enjoy Late Night Happy Hour from 10:30 p.m. to 1 a.m. Friday and Saturday. 
Sauced BBQ & Spirits
151 Petaluma Blvd. S. Suite 129
Petaluma, CA 94952
707-410-4400
saucedbbqandspirits.com/sauced-home-petaluma.html
Haverton Hill Creamery Honored
This has been a great year for Haverton Hill Creamery, located outside Petaluma in Sonoma County's lush dairy belt. After putting its craft sheep butter on grocery store shelves in late 2014, this family-owned and -operated sheep dairy and farmstead creamery won first place in the craft butter category in the 2015 American Cheese Society Awards. 
Plus, the creamery was a finalist in the food category for the 2015 Martha Stewart American Made audience choice awards. American Made spotlights the maker, supports the local, and celebrates the handmade. The program is made up of people and communities that have turned their passion for quality craftsmanship and well-designed goods into a way of life.
Haverton Hill is the first and only creamery nationwide sending glass-bottled sheep milk to grocery store shelves. All of the milk and cream for its products comes from Haverton Hill's flock of 900 East Friesian dairy sheep, a breed known for its excellent milk production.
Its sheep milk is gently vat pasteurized at 150 degrees. Haverton Hill's naturally-cultured and slowly churned sweet, creamy sheep butter is made in small batches, using simple and traditional methods. The creamery also produces sheep ice cream, which is churned and hand-packed on the 378-acre farm and comes in six flavors (vanilla bean, mint chip, hazelnut crunch, dark chocolate nib, strawberry balsamic, and coffee).
Haverton Hill Creamery
5110 Bloomfield Road
Petaluma, CA 94952
707-665-5457
www.havertonhill.com
2 London Foodies Sandwich Shop & English Groceries Open in Petaluma
Enjoy all things English at the new 2 London Foodies Sandwich Shop & English Groceries in Petaluma, in beautiful Sonoma County.
Tucked behind Putnam Plaza Park, this small sandwich shop and grocers sells a wide range of goods imported from the UK, a variety of prepared teas, and superb coffee. Sausage rolls and scones are prepared using traditional English recipes, and sandwiches and salads are prepared daily. Afternoon tea is available (by reservation) from 1 to 3 p.m. Tuesday to Friday. 
The Travelling Tea Ladies Division will serve English Afternoon tea at your event or venue, using English crockery and offering a selection of cakes, sandwiches, and pots of tea. The shop can also cater small events with a customized selection of UK specialties.
2 London Foodies Sandwich Shop & English Groceries
122 American Alley, Unit A
Petaluma, CA 94952
707-774-6996
TOURS AND TRAVEL
Holidays in Healdsburg Adds Evening Tours
Discover the magic of Wine Country abundance blended with small-town holiday cheer on the third annual Holidays in Healdsburg tours presented by Wine Country Walking Tours, Nov. 21 to Jan. 3, 2015. For the first time, Holidays in Healdsburg tours will be offered in the evening as well as the afternoon, highlighting the best of new and established wineries and eateries in charming downtown Healdsburg.
Healdsburg glistens with life during the holidays, with colorful street decorations, festive window displays, horse-drawn carriages, Christmas carolers, and a beautiful Christmas tree in the historic Plaza. Follow your guide from place to place, savoring delectable bites paired with award-winning wines, delicious chocolates with rich ports, freshly baked artisan breads, aromatic spiced teas, and decadent hot chocolate.
The daytime Holidays in Healdsburg tour takes four hours (11 a.m. to 3 p.m.) and includes three winery tasting rooms (with customized food pairings) and two stops at food-related businesses. The evening tour takes two and a half hours (4:30 to 7 p.m.), and includes two tasting rooms and one food-related experience.
Itineraries vary, and are created by selecting from a variety of local businesses. This year's list of potential stops includes two brand new boutique wineries and two brand new restaurants. Daytime tours cost $89; evening tours are $49.
Wine Country Walking Tours specializes in creative, fun, and entertaining adventures exploring fine wine and food while strolling through the town of Healdsburg in northern Sonoma County.
Holidays in Healdsburg
Wine Country Walking Tours
Healdsburg, CA 95448
707-758-4725
www.winecountrywalkingtours.com
Go Fishing, Whale Watching, Sightseeing with North Bay Charters
A fifth-generation California native, Captain Eric Holthouse brings more than 20 years of experience fishing the California coast to the new North Bay Charters company in Bodega Bay, on the Sonoma County Coast.
North Bay Charters specializes in fishing charters for salmon, crab, halibut, tuna, and many other species, both inland and on the ocean. The company also offers nature tours visiting wildlife habitats, from the deep-water domains of gray whales to coastal birds and fish, as well as sightseeing the points of interest on San Francisco Bay, and other special excursions.
Ocean excursions use the "Take Five" (Grady White Express 305), powered with twin Yamaha 250 HP four stoke outboard engines, and built for speed, comfort, and unsinkable safety at sea. It provides comfortable seating inside and out for four passengers, a full galley, sleeping berths, a private stand-up head, and all of the most modern electronic equipment. 
Inland trips are on the 20-foot Northriver Seahawk. A nimble cruiser powered with a Yamaha 150 HP four stroke and a T-8 trolling engine, it's well suited for inland sloughs, lakes, and bays, and provides comfortable, protected seating for four passengers.
North Bay Charters
1500 Bay Flat Road
Bodega Bay, CA 94923
707-337-0608
www.northbaycharters.com
Savor Healdsburg Food Tours Offers New Culinary Adventure
Enjoy delicious discoveries from around the globe on the new Gourmet Healdsburg Food Tour by Savor Healdsburg Food Tours. 
Go beyond a taste of this well-loved Wine Country community with a progressive dining experience that connects you with the inner workings of a thriving foodie town. Meet owners, chefs, and artisans while learning what inspires their delectable creations and discovering the history and culture of foods from around the globe. 
The itinerary for this new tour typically includes Café Lucia, where owner Lucia Azevedo Fincher and chef Jason Santos will discuss exotic spices and serve chourico – crusted day boat scallops on a bed of Japanese sweet potato puree, leek confit, and molho cru – with a light, bubbly Portuguese wine. 
Other stops could include: The Taste of Tea, immersing guests in the tea lifestyle through non-alcoholic tea cocktails and Japanese bites; Bravas Bar de Tapas (recently noted as one of the Bay Area's top 100 restaurants) for tapas and sangria; Healdsburg SHED, for a fun, farm-to-table dish paired with Gustafson Family wines; and Moustache Baked Goods for a sweet and delicious treat.
This three-hour-plus dining expedition ($89) departs at 11 a.m. Wednesday to Sunday, and makes six stops, with all food and drinks included
Savor Healdsburg Food Tours
707-385-9811
134 Sherman Street
Healdsburg, CA 95448
707-385-9811
ACTIVITIES, EVENTS & ATTRACTIONS
RateBeer Best Awards, Festival Slated for January 2016 in Santa Rosa
Some of the world's top beer brewers will gather in Santa Rosa in beautiful Sonoma County Jan. 30 and 31, 2016, for an awards ceremony and beer festival hosted by RateBeer, an independent site for craft beer enthusiasts.
Founded in 2002, the RateBeer Best Awards attract international attention as the world's largest beer competition. In previous years the awards were released annually in a series of online announcements. For the first time, RateBeer is hosting an awards ceremony and beer festival to present its 2016 awards. 
The awards ceremony honoring the world's best brewers will be held Saturday, Jan. 30, 2016, at the Hyatt Vineyard Creek Hotel and Spa; 300 tickets will be available to the public, and the event will be shared worldwide in a live webcast.
Featuring more than 60 brewers from around the world, the beer festival on Sunday, Jan. 31, 2016 offers the opportunity to drink RateBeer Best award winners, to enjoy non-ticketed pours as well as food from top Sonoma County chefs, and to take home commemorative pint glasses. Both the awards ceremony and beer festival benefit Ales for Autism, a nonprofit organization raising money and awareness for autism.
RateBeer Best Awards Ceremony & Beer Festival
P.O. Box 475
Fulton, CA 95439
302-476-BEER
www.ratebeerbest.com
Solve a Murder Mystery at Tudor Rose English Tea Room
Enjoy a traditional English four-course dinner while you figure out who-done-it at the new murder mystery dinners at the Tudor Rose English Tea Room in Santa Rosa, in beautiful Sonoma County.
Held a few times each year, each of these monthly nights of haunting entertainment center around a theme, such as high tea on the ill-fated Titanic, or a tale of revenge on a cursed pirate ship. In addition to the four-course dinner, the Tudor Rose features a list of local wines and English teas.
Laser Tag of Santa Rosa Unveils Cutting-Edge Facility
Step into a real-life video game at the new Laser Tag of Santa Rosa in the urban heart of beautiful Sonoma County. Enjoy a super-charged entertainment activity for individuals and groups from ages 7 to 75.
This exciting multi-level laser tag center offers an eye-popping and futuristic themed area, with state-of-the art equipment, offering cutting-edge laser technology for pinpoint accuracy. Member and team play is available in multiple game formats. 
The facility offers a high-tech sound and lighting system, party hosting, free Wi-Fi, a cyber lounge with pizza and other refreshments, and arcade games. Walk-in play is available during regular hours (4 to 9 p.m. Wednesday and Thursday, 4 to 11 p.m. Friday, noon to 11 p.m. Saturday, and noon to 8 p.m. Sunday).
Sonoma Canopy Tours Debuts Night Flights, 'The Challenger'
Zip quietly through the redwood forest after dark on Night Flights on the Classic Course at Sonoma Canopy Tours in western Sonoma County. Or, step up to "The Challenger," offering a faster, longer, and higher zip-line experience than the Classic Course.
As a celebration of its fifth anniversary, Sonoma Canopy Tours added Night Flights along its classic zip-line course. Experience the redwoods after the sun sets, flying from tree to tree and viewing the night sky from tree-top platforms. Guides will point out the constellations and other topics of interest. Night flights will be offered each year, from Memorial Day to Halloween. The Classic Course includes seven adrenaline-pumping zip-lines, with one more than 800 feet long.
And if that's not enough, the new The Challenger zip-line course provides an exciting new experience. Due to the nature of this challenging course, the management strongly recommends each participant either have already completed the Classic Course, or have previous zip line experience. Participants must be at least 10 years old and weigh at least 70 pounds; the maximum weight is 250 pounds.
Located on the Alliance Redwoods Conference Grounds in the Russian River Valley, Sonoma Canopy Tours offers experiences that can be recreational, educational, spiritual, and social. 
Sonoma Canopy Tours
6250 Bohemian Highway
Occidental, CA 95465
888-494-7868
www.sonomacanopytours.com
Media Contact: 
Deborah Klein
707-874-3507 x190
sales@sonomacanopytours.com 
Run for the Wine with Healdsburg Running Camp
Experience the Sonoma Wine Country one stride at a time, running on private vineyard trails, drinking delicious wine, and enjoying seasonal gourmet food with like-minded folk on the new weekend events organized by Healdsburg Running Camps.
Offering features only the Wine Country can offer, Healdsburg Running Camp provides professional guides with ultra-marathon experience, celebrated area chefs, and local vintners who can join an intimate group of 8 to 13 campers on daily runs of 9 to 20 miles on public and private trails. 
All levels are welcome, but the camps are geared toward experienced runners. The camps include all meals, wine, luxury van transportation, baggage transport between accommodations, shuttle services, photo and videos of the camps and activities, free gear and sponsor's items, and special afternoon activities provided by the sponsors.
Healdsburg Running Camps
333 Center St.
Healdsburg, CA 95448
800-960-2221
healdsburgrunningcamp.com
Media Contact:
Skip Bond, Camp Director
650-274-9433
skip@healdsburgrunningcamp.com
THE ARTS
Sculpturesite Gallery Now In Glen Ellen
Featuring modern and contemporary fine art sculpture and celebrating its 25th year, Sculpturesite Gallery recently moved to the historic Jack London Village in the small town of Glen Ellen in eastern Sonoma County. 
After 10 years at Cornerstone Sonoma under the name A New Leaf Gallery
---