DONNAFLUGATA AMONG TOP 7 ITLAIAN
WINERIES IN ALL THE GUIDES
A cross study just published by Winenews, the leading Italian wine's reference website (www.winenews.it), revealed that only seven wineries have all Italian wine critics in agreement and DONNAFUGATA is one of these.
This survey, it was reported, was conducted by comparing the ratings of Italy's five top wine guides:
"Vini d'Italia" (Gambero Rosso – Slow Food),

"Vini d'Italia" (L'Espresso),

"Duemilavini" (AIS/Bibenda),

"Vini di Veronelli" (Veronelli),

"L'Annuario del migliori vini italiani", (Luca Maroni).
And if there's only one wine on which the five best-read guides in Italy were in accord (the Moscato Giallo Passito "Serenade" Castel Giovanelli 2005 from Cantina di Caldaro in Alto Adige), ratings for the highest-ranking wineries were pretty "skimpy", too, whatever the wines given top honors by critics writing for the famous five guides.
In fact, only on seven wineries the critics were all in agreement and these are Gaja and Braida in Piedmont, Caldaro in Alto Adige, Trabucchi and Corte Sant'Alda in Veneto, Masciarelli in Abruzzo and Donnafugata in Sicily.
However, if we limit ourselves to ratings in the guides that are generically closest in rating methods (in other words, Gambero Rosso-Slow Food, Veronelli, AIS/Bibenda, L'Espresso) the numbers take a leap, rising to praise for 33 (including the 7 common to all the guides). From north to south these are: Cantina di Caldaro and Josef Niedermayr in Alto Adige; Tenuta San Leonardo and Ferrari in Trentino; Ca' del Bosco and Bellavista in Lombardy; Corte Sant'Alda, Romano Dal Forno, Allegrini and Trabucchi in Veneto; Lis Neris in Friuli. Then a big group in Piedmont: Angelo Gaja, Fontanafredda, Bruno Giacosa, Giacomo Conterno, Braida, Massolino, Sottimano, Enzo Boglietti, Giovanni Manzone, Luciano Sandone, Elio Grasso, Ettore Germano and Vietti. Only two in Tuscany: Tenuta San Guido and Castello del Terriccio. And further down the boot we find Villa Buchi in the Marches, Valentini and Masciarelli in Abruzzo, Galardi in Campania,
---
HOLIDAY COCKTAILS FROM ORONOCO RUM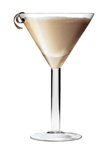 Oronoco Egg Nog
1.5 oz Oronoco Rum

4 oz Egg Nog

½ teaspoon Cinnamon

Nutmeg
Pour Oronoco and Egg Nog into a shaker with ice and shake well. Strain contents over ice. Garnish with a pinch of Nutmeg and a sliver of chocolate: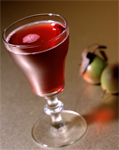 Partridge in a Pear Tree
1.5 oz. Oronoco (Brazillian White Rum)

A quarter oz. pear liqueur

Half an oz pomegranate juice

1 tablespoon champagne
In a cocktail shaker, shake the rum, pear liqueur and pomegranate juice with ice. Pour into a chilled martini glass and top with champagne
---
BUENA VISTA CAFE CELEBRATED
IRISH COFFEE ANNIVERSARY, BY GOING
FOR GUINNESS WORLD RECORD
World's Largest Irish Coffee Served To San Francisco Faithful
San Francisco's Buena Vista Café at Fisherman's Wharf celebrated the 56th anniversary of Irish Coffee by creating world's largest Irish Coffee cocktail.  Towering more than three feet from the bar and holding more than 15 gallons, bartenders went after the Guinness World Record crafting a giant Irish Coffee that everyone in attendance got to sample.  Irish Coffee festival to also included music, Celtic entertainment and the release of Tullamore Dew® Official Buena Vista Irish Whiskey.
---
SEASONAL BEER AND FOOD FOR THE HOLIDAYS
As perfect Pairing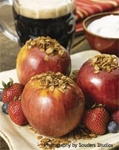 web site dedicated to Seasonal Beer Releases
Seasonal beer sales are on fire right now and the Brewers Association, the trade association representing the majority of U.S. brewing companies, has a web site and brand database dedicated to information on seasonal beers. Right now seasonal beers are the number one selling craft beer style, and information on fall and winter seasonals, and the food they pair with, are on the minds of many going into the holiday season.
---
BELASCO DE BAQUEDANO CELEBRATES
the GRAND OPENING of 100-YEAR OLD
VINE MALBEC ESTATE in
LUJAN DE CUYO, ARGENTINA
Nov. 1, 2008 (Lujan de Cuyo, Mendoza, Argentina) – After more than a decade spent locating the perfect property and more than five years of construction, the Belasco de Baquedano estate in Argentina celebrated its grand opening last week with a prestigious private party unveiling its state-of-the-art Malbec-only winery.
 
Belasco de Baquedano produces an exclusive, limited collection of five new 100-Year "Old Vine" Malbecs from the vineyards of Agrelo, Lujan de Cuyo in the Mendoza region. The wines were just introduced to the USA this spring.
 
Owner Juan Ignacio Belasco explored Argentine vineyards for more than a decade with consultant winemaker Bertrand Bourdil before discovering the property that is now Belasco de Baquedano. In an area known for small, boutique vineyards boasting old vines, the winery enjoys prestigious neighbors like Catena, Susana Balbo, Terrazas, Etchart and Paul Hobbs.
 
Distributed by Novato based international wine importers Cabernet Corporation, the wines are crafted by consultant winemaker Bourdil (one of only two winemakers to receive three 100-point scores from Robert Parker), with winemaker José Ponce.
 
A rare find, the estate's 222 acres are planted with original, French clones, and the wines are unfiltered and unstabilized in the traditional artisan style to preserve subtle aromas and flavors while promoting richness, body and color.
 
Since their inaugural bottling, the various wines have received top scores from critics, including Best Buy and 90 points (Robert Parker's The Wine Advocate), 91 points (Wine Enthusiast), and high praise from Stephen Tanzer (International Wine Cellar).*
 
Built in a stunning modern-Mayan artchitectural style, the five-story winery features state-of-the-art design, including a dedicated "aroma" room with dozens of high-tech "fragrance" stations to help visitors explore the deep nuances of wines. Other significant features include refrigerated grape cooling chambers, gravity driven grape delivery, delestage tanks, and a temperature- and humidity-controlled bottle storage lounge.
 
Lujan de Cuyo is one of the world's premier grape-growing areas, designated its own DOC in 1989 (recognized by the European Commission Organization of Vine and Wine in 1993).
 
Belasco is a Spaniard whose company, Grupo La Navarra, also owns three wineries in some of the most cutting edge viticultural regions of Spain (Navarra, Toro and Rueda). He is an expert in high-end Spanish and French winemaking techniques.
 
Cabernet Corporation is a 29-year-old family-owned international wine merchant. Based in Northern California, it is a joint venture owner of Viña La Playa, with annual sales of approximately 200,000 cases of award-winning, estate-bottled wines. In the United States, Cabernet Corporation imports La Playa; plus Don Rodolfo from Cafayate, Argentina; Belasco de Baquedano from Lujan de Cuyo, Argentina; and Proyecto Cuatro from Spain. For more information: www.cabernetcorp.com, http://www.cabernetcorp.com
---
STRATFORD UNIVERSITY OFFERS WINE 101:
Tips, Pairing, and Going Organic
Americans drink a lot of wine -- so much, in fact, that the U.S. Census Bureau reports that $475 million worth of wine was sold in 2002 alone. Whether someone is new to the wine world or not, there are several things to keep in mind about making the right selection. When it comes to wine, the more you know, the better off you will be.
"Wine is about more than just grabbing a drink and chugging it down," says Jeremy Corn, a professor in the Stratford University Culinary Department's International Wine Guild (IWG) program. "Knowing things like how it is made and where it comes from can make for a more fulfilling experience."
Some of the basics to keep in mind when choosing wine for the holidays, whether as a gift or to serve at a party, include:
Storing.

As soon as the bottle is uncorked, the oxidation process begins, which will eventually destroy the taste. To preserve it longer, invest in a wine-saving cap to use, once the bottle has been opened.

Serving.

Use a glass that is large and tapers slightly toward the top. It should be free of designs or shading so that the coloring of the wine comes through.

Swirl.

This promotes aeration, which is the release of strongly aromatic molecules from the wine.

Taste.

First smell deeply, then sip, then roll the wine around in your mouth, noting the start, the finish, and the aftertaste.

Pairing.

  First and foremost, wine and food pairing is about developing an instinct for what items will taste best together, and that instinct is learned by understanding some of the classic pairings. Items like strong bleu cheese and sweet dessert wines; crisp Chardonnay from the Burgundy region and Lobster with dipping butter—pairings like these are often a revelation when tasted for the first time, and help to build an understanding for why some wines go with some foods, and why others do not.

Organic.

Since most grapes are heavily sprayed with insecticide, people can avoid those chemicals by opting for organic varieties. Many enthusiasts tout organic wines as being healthier, environmentally friendly, and having a better flavor. When choosing organic, look at the labels: "100% Organic" has a USDA Organic seal, while "Organic" consists of 95% organically grown ingredients.
"Wine collecting and tasting is a hobby for many people," adds Corn. "There is a lot to learn, and it's very interesting. Plus, people find the more they learn, the better it tastes. Wine knowledge is especially important when planning for dinner parties. A little bit of preparation goes a long way."
For those interested in learning more about wine, or brushing up on their knowledge, Stratford University is offering 2-day weekend classes to the public. Students will learn the basics of wine, including how it is made, where it originates, tasting, and pairing. The new International Wine Guild (IWG) is a new addition to the Culinary Arts Department. Three levels of instruction are offered, with prices starting at $475.
About Stratford University
Stratford University has campuses in Tysons Corner and Woodbridge, Virginia, and online courses are also available.  Degrees are offered in the School of Culinary Arts and Hospitality Management, School of Computer Information Systems, School of Business Administration, School of Allied Health and School of Graduate Studies.  For more information about Stratford University, please visit www.stratford.edu or call (800) 444-0804.
---