SIPS  .  .  .
WINE DESTINATIONS  .   .   .
  COASTING with BONNIE CARROLL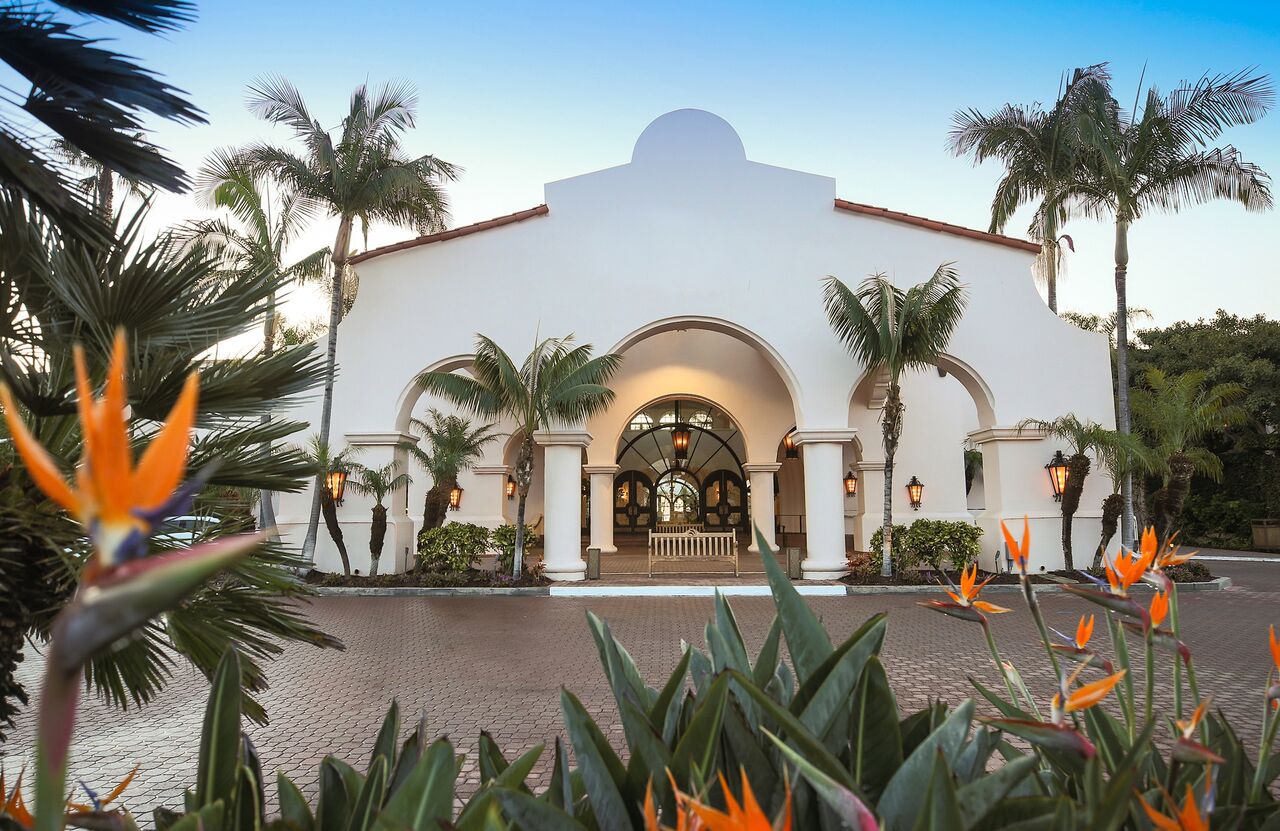 BEVY OF WINE SURPRISES AT HILTON SANTA BARBARA BEACHFRONT RESORT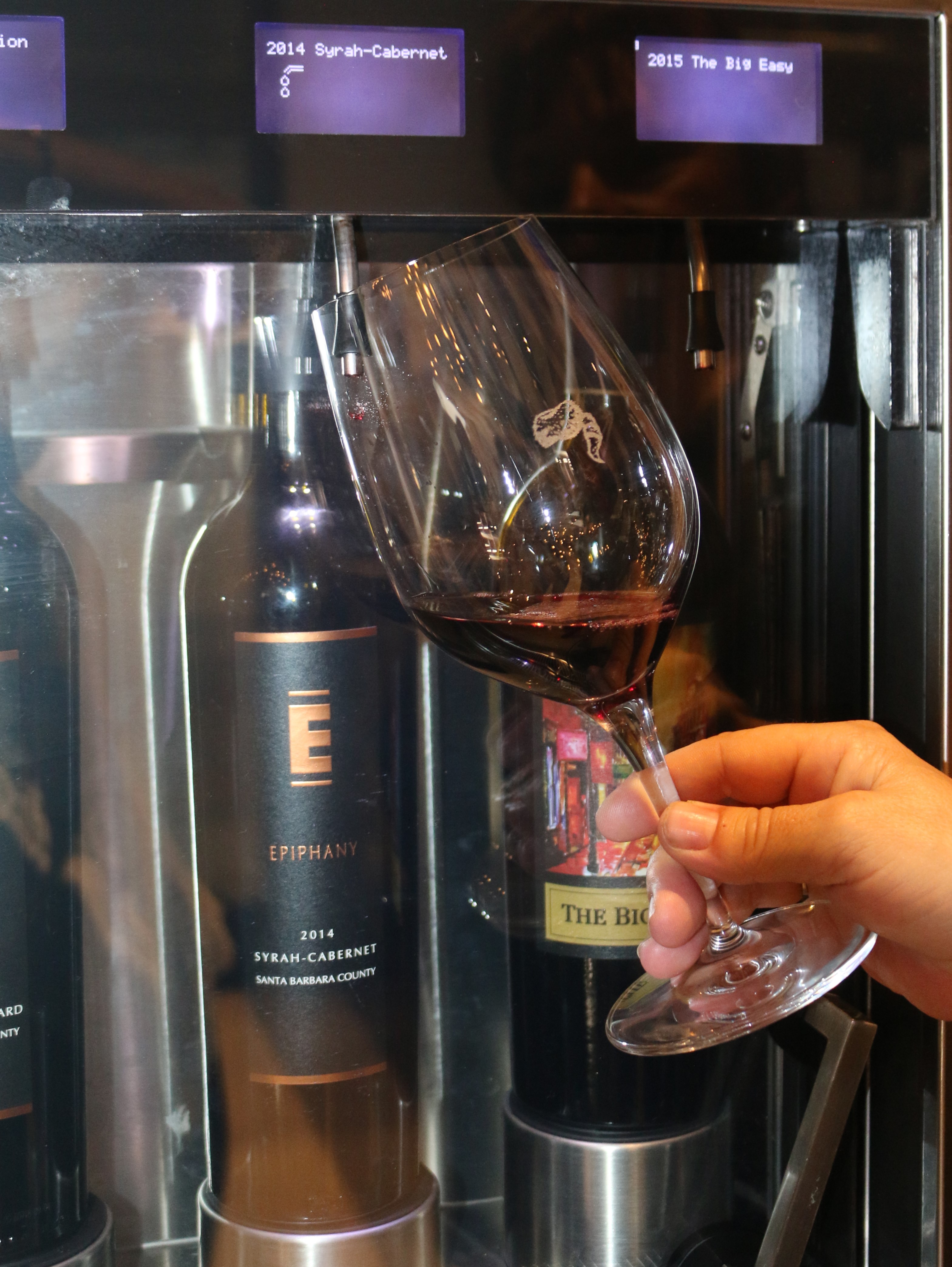 Fess Parker Wine Dispenser
As guests enter the newly renovated beautiful blue & beige ocean inspired lobby of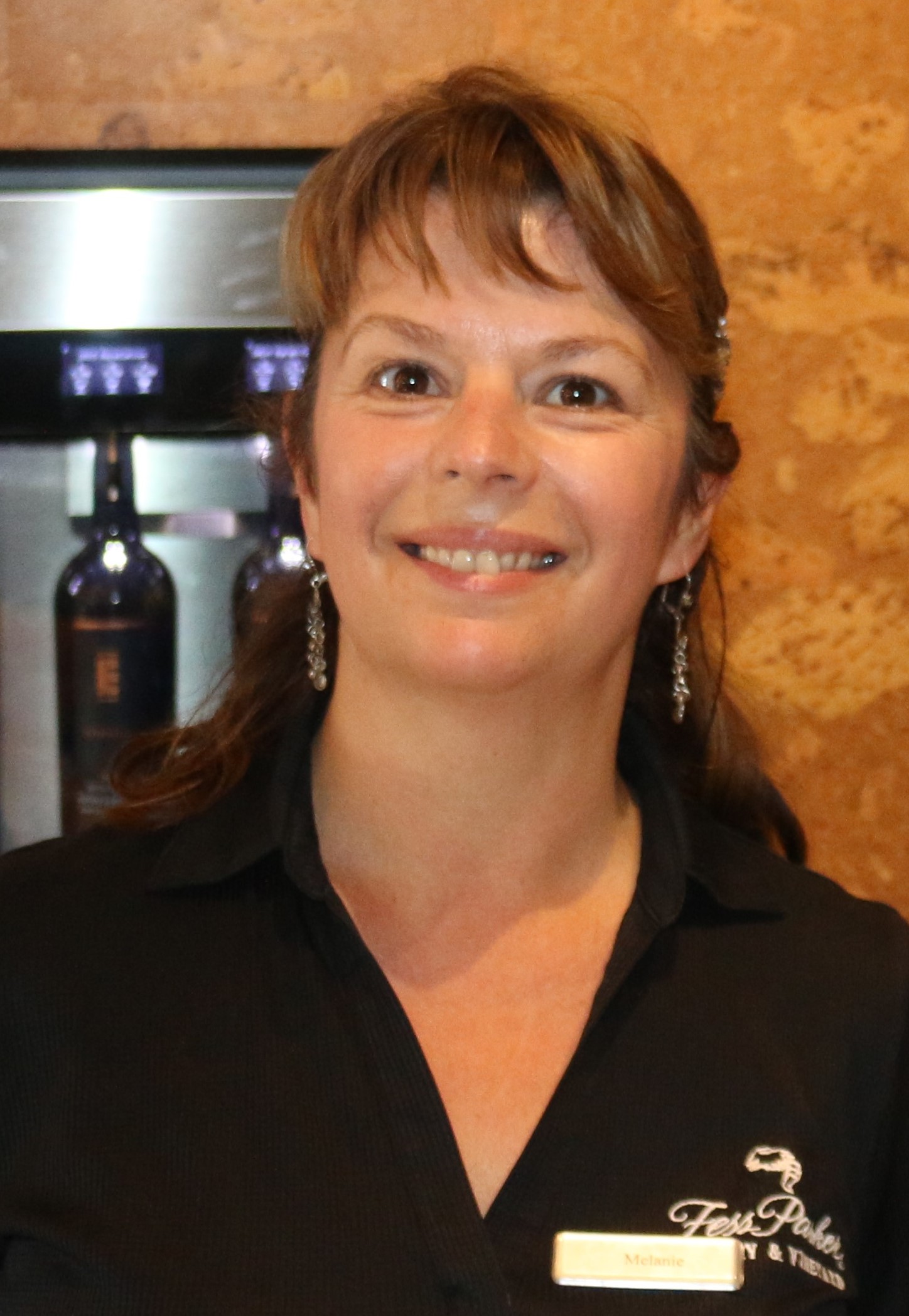 the Hilton Santa Barbara they will become aware of a welcoming wine room provided by Fess Parker Winery offering tastings of their fine wines served in tiny, medium or full glass tastes. These sips are easily accessed in wine dispensers implemented by the use of the guests room card. From a delicious Pinot blend to a refreshing Rose and more it is all good. The wine concierge Melanie Noffz is
hostest with the mostest in this beautiful glass enclosed tasting room located steps from the new Grab n' Go counter, making it simple for guests to grab a small sushi or Asian noodle dish to enjoy in the tasting room with their selected wines.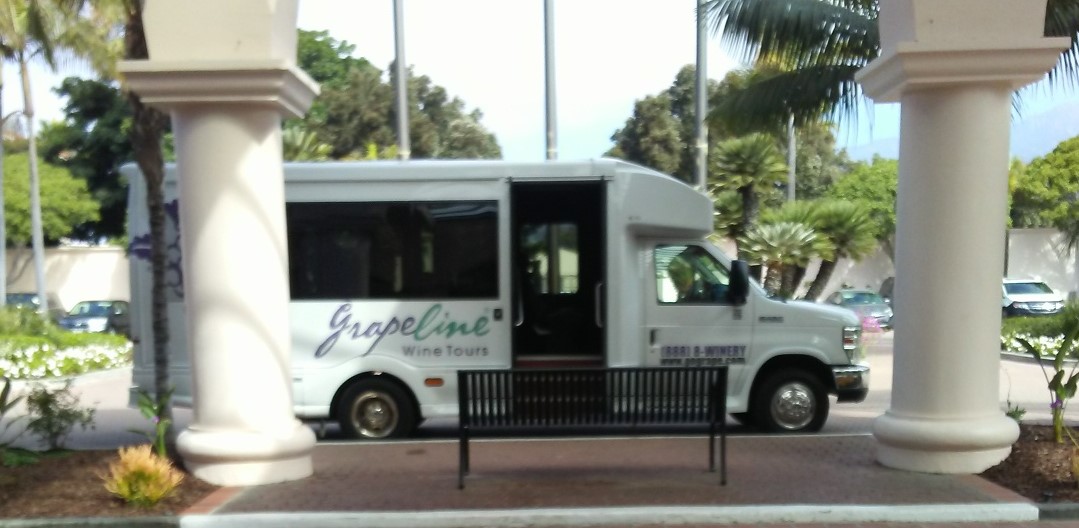 Grapeline Wine Tours from Hilton Santa Barbara
One of the most delightful things about staying at the new Hilton Santa Barbara Beachfront Resort is the variety of activities available to guests including area tours, the most popular of which is an all day tour of wineries in the Sanya Ynez Valley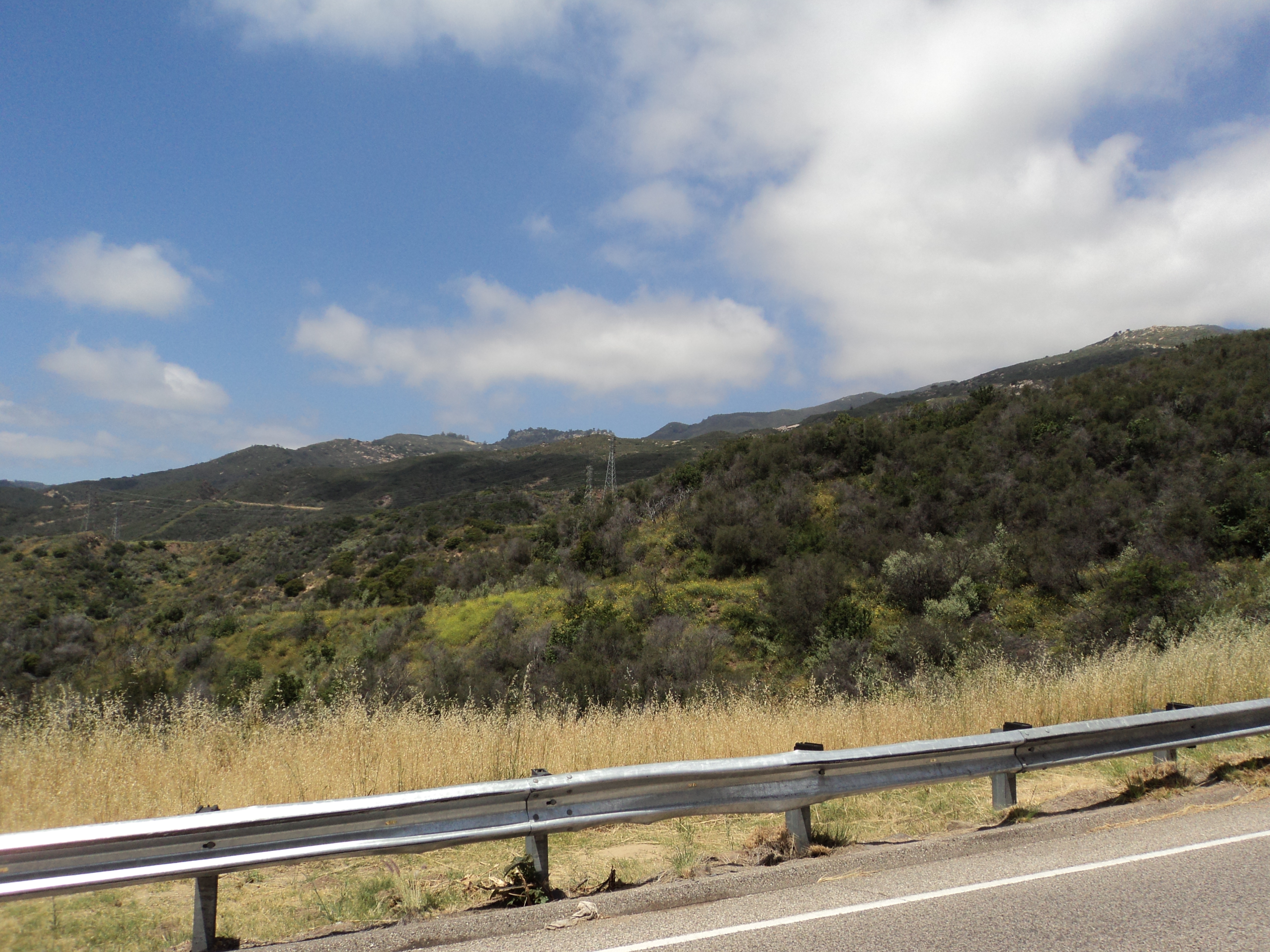 provided by Grapeline Wine Tours. The tour features an opportunity to learn historic information from knowledgeable driver/guides on the history of Santa Barbara, Solvang and Santa Ynez Valley while enjoying scenic views of local wineries. Passing an Arabian horse ranch, the Ostridge Farm, Chumash Casino and Lake Casitas from a comfortable van, followed by chatting with vintners in their tasting rooms while sampling a menu of wines, followed by a memorable and delicious catered lunch in one of the inviting winery outdoor gardens makes for a memorable day. Our tour featured four wineries: Robler, Vincent, Gainey and Kalyra, which were all distinctively different and provided an introduction to a bevy of wine, colored by the hospitality and charm of the tasting room managers.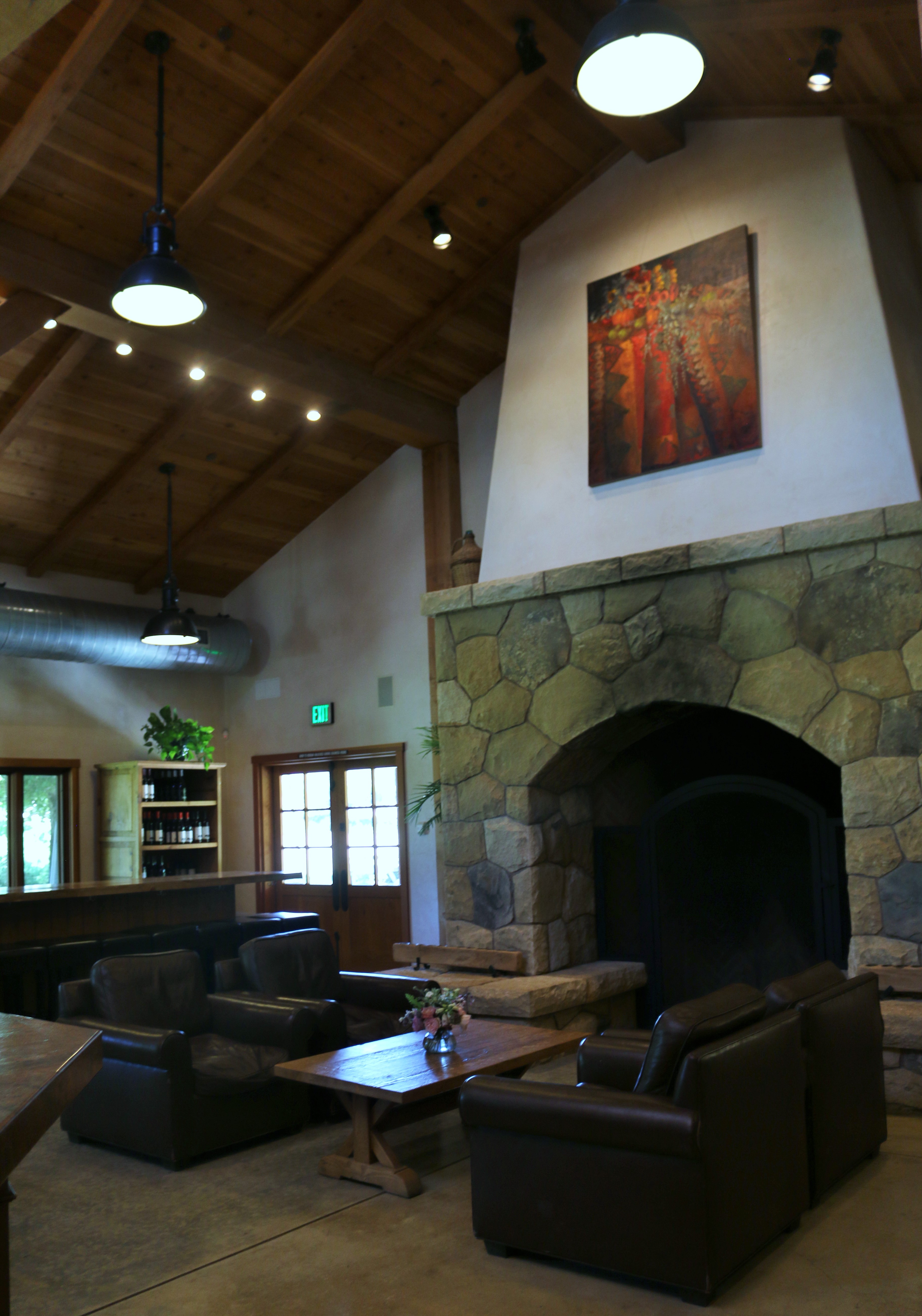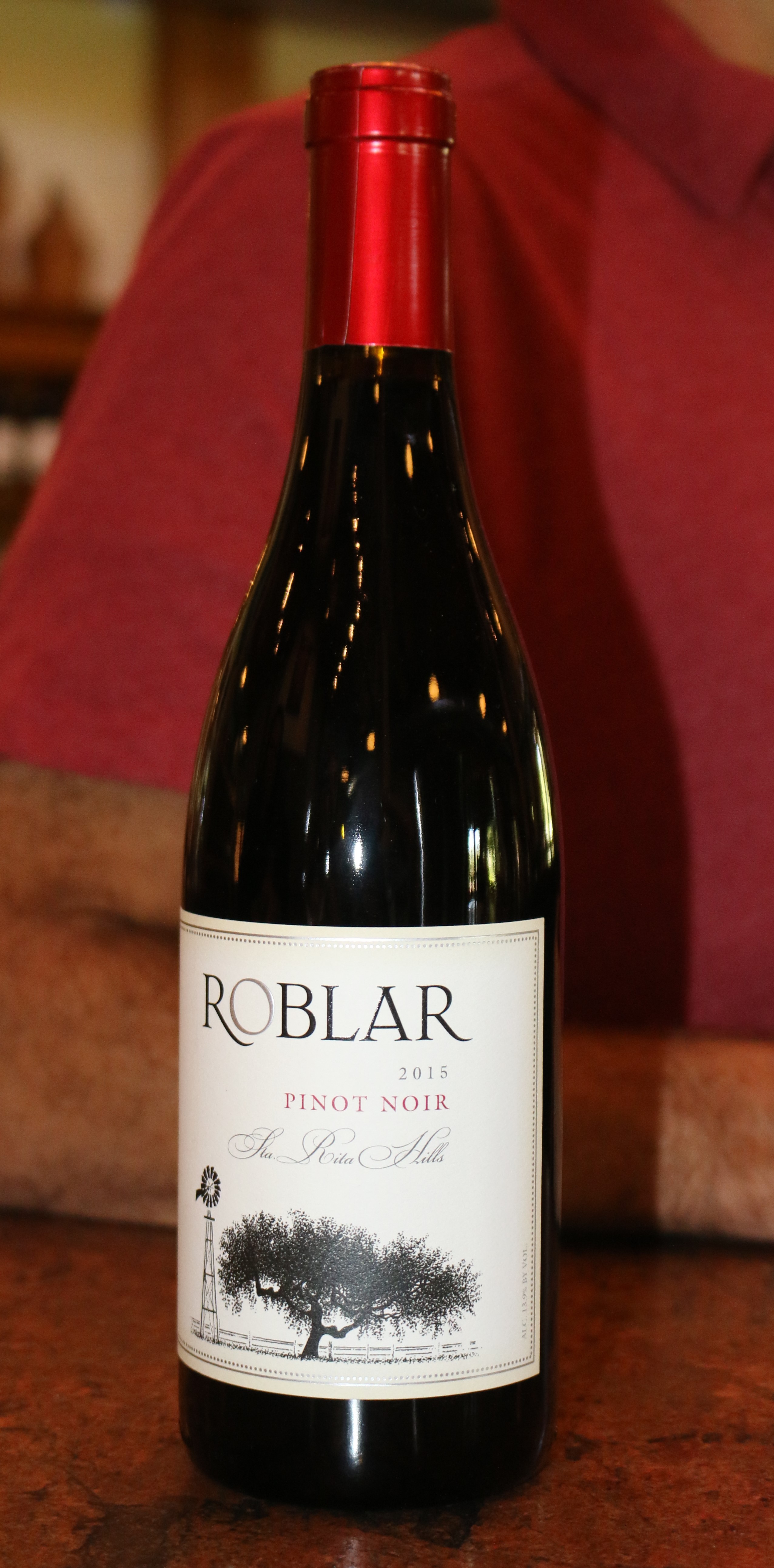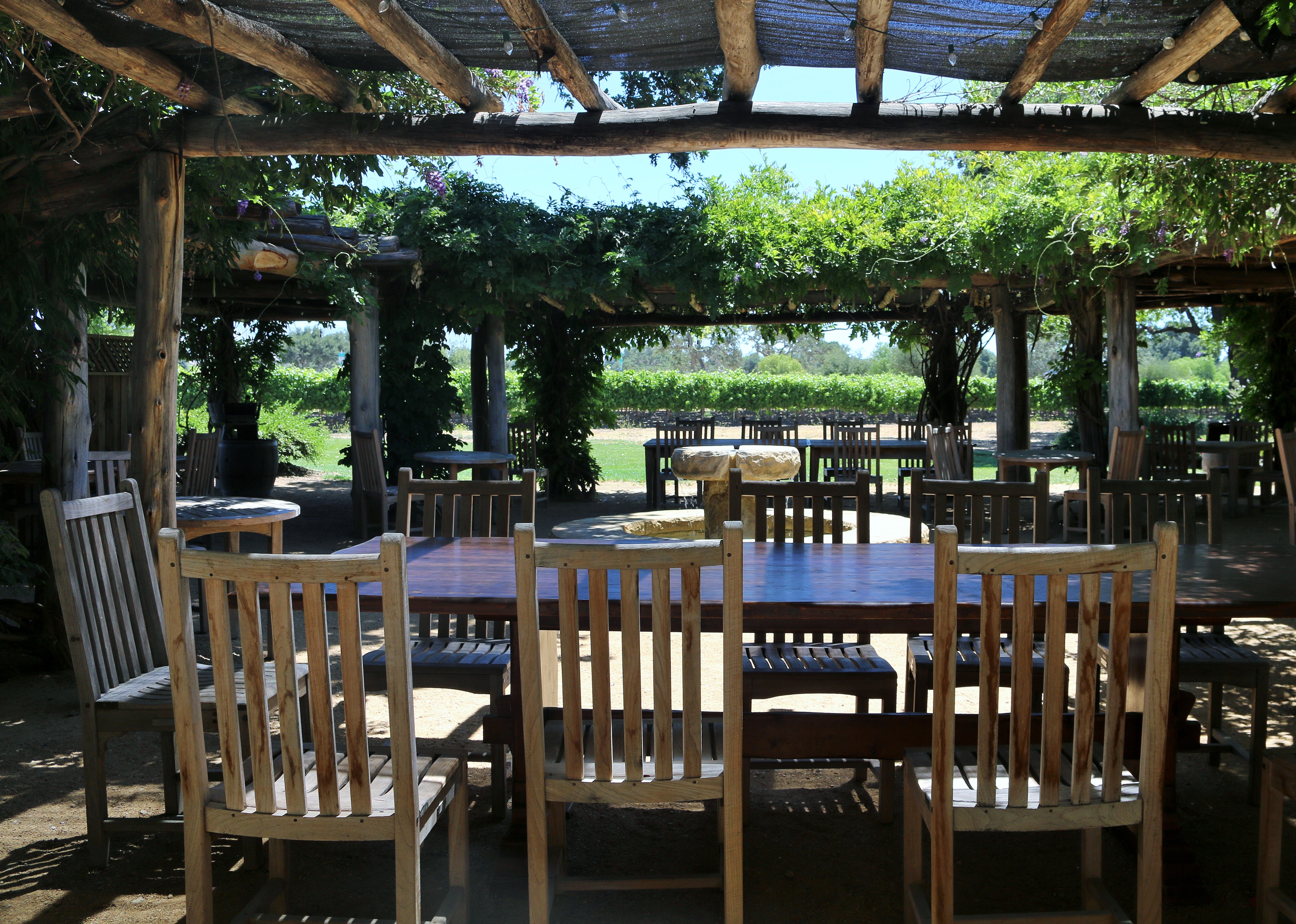 Roblar is one of those warm and welcoming rooms with a huge fireplace and big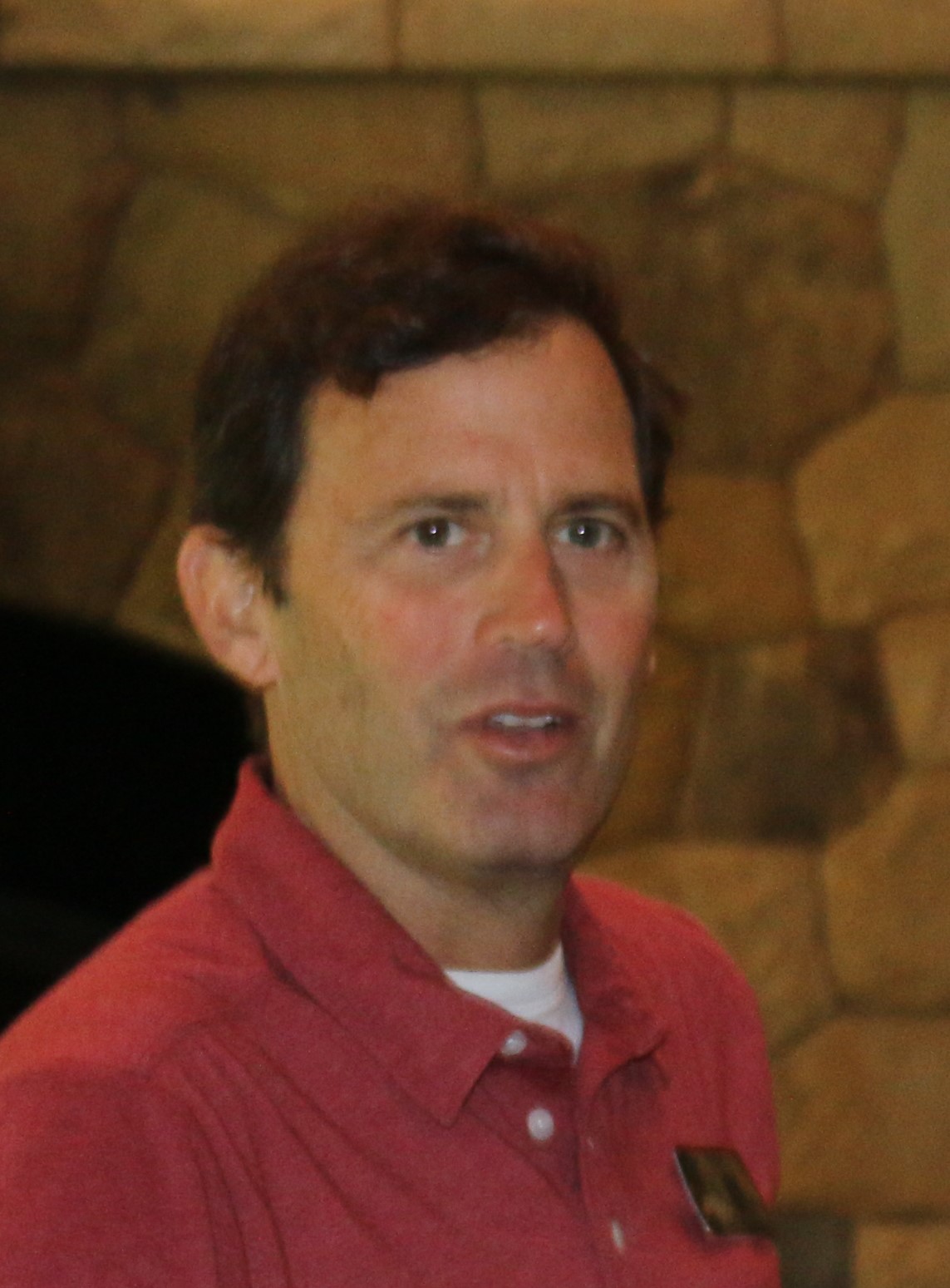 comfy leather couches that overlook all the action at the wooden tasting bar that you never forget. The rustic room is surrounded by cases filled with tastful wine and food displays of products for sale. Roblar is known for their outstanding portfolio of fine wines. They also have created a beautiful outside patio tasting area that is quite inviting and perfect for group parties.
The Roblar manager touted the fact that they carry a larger variety of european style wines than most vineyards in the area, which has attracted many new club members. These wines are lovely.  www.roblar.com.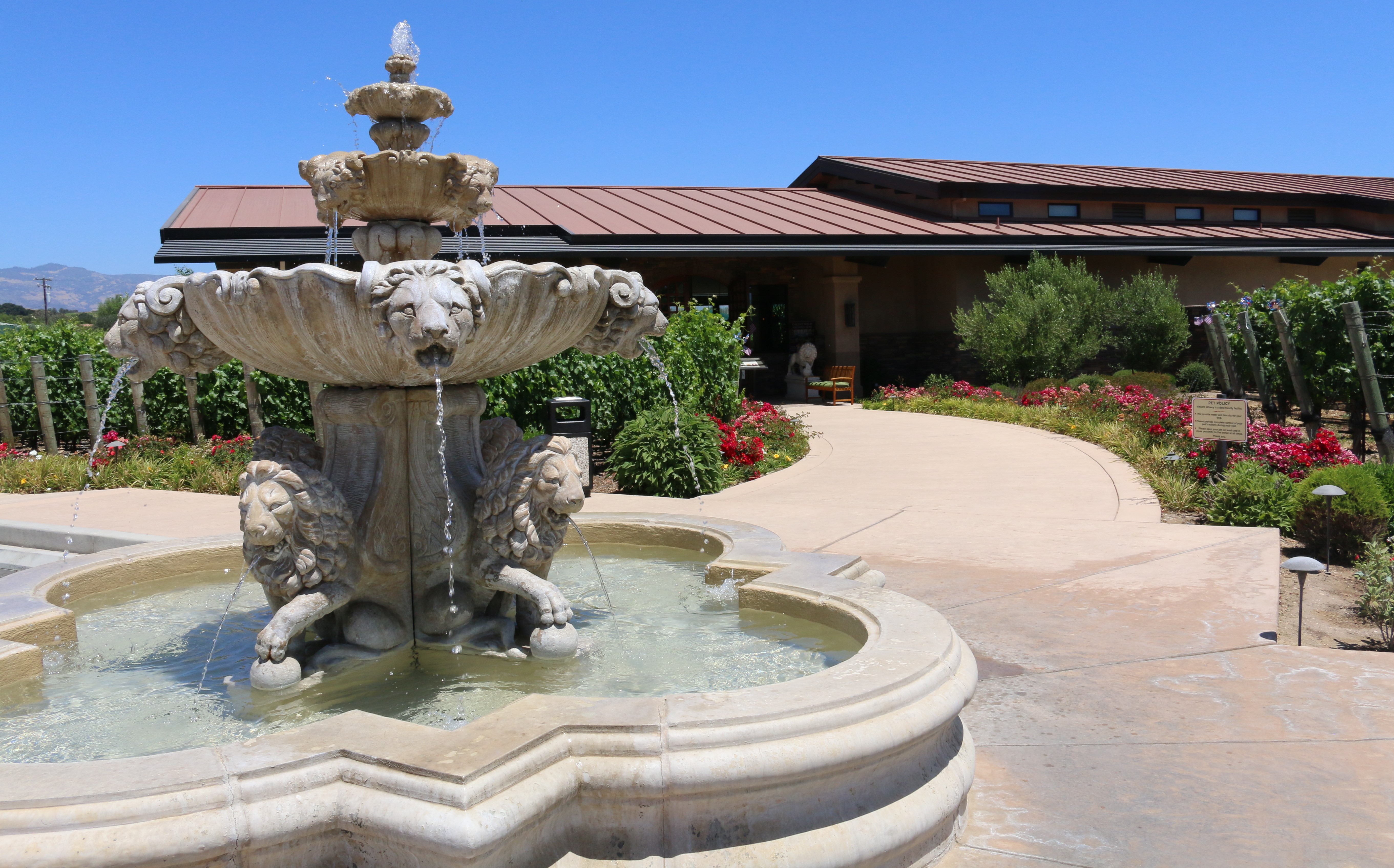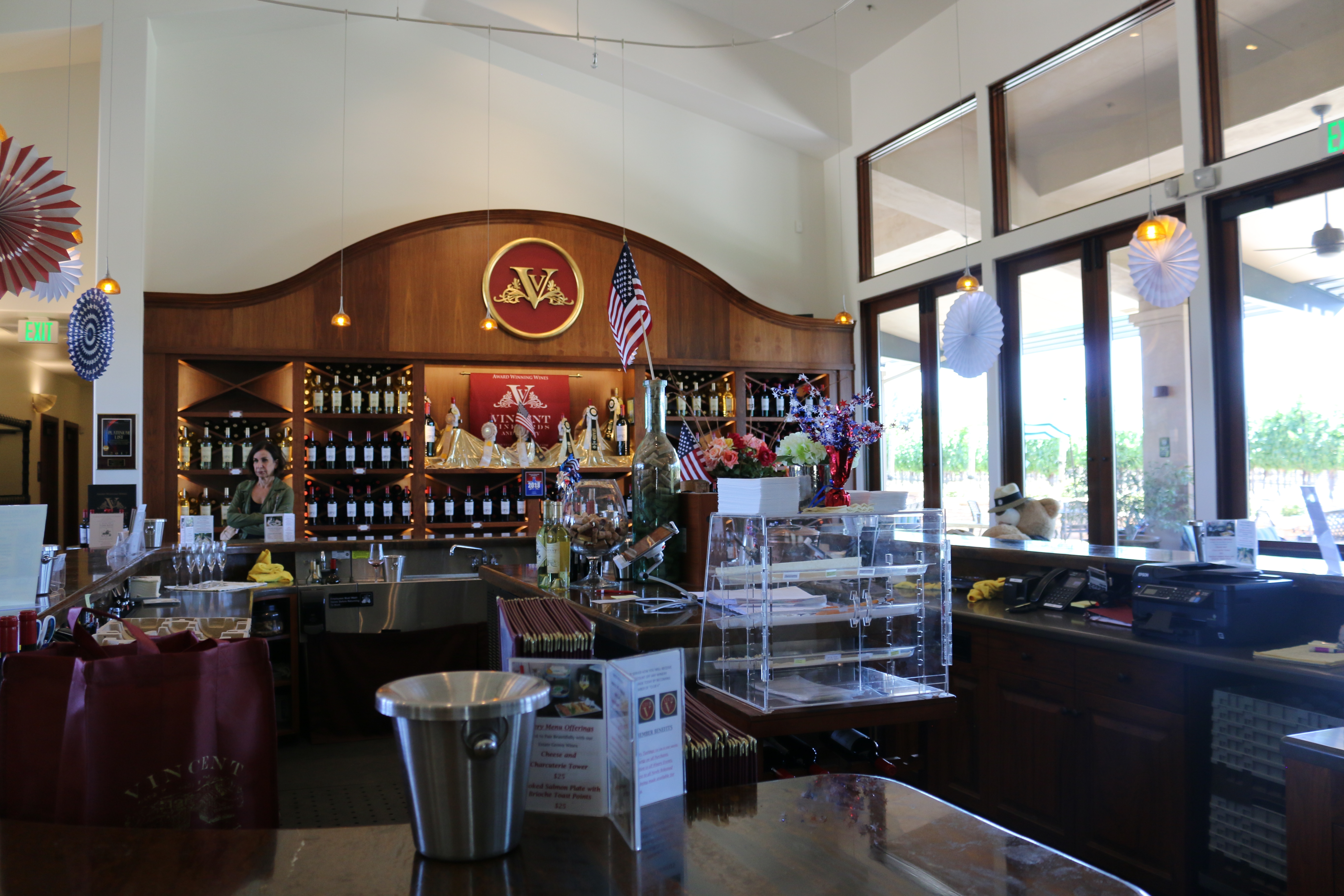 Vincent Vinyard and Winery, offers estate grown and bottled wines, and is elegant from the entrance to the back patio. The tasting room is well stocked with wines, including a non-alcoholic wine I have loved for years called Vinionette, which is delicious when served very cold. Their wines are lovely and the working area of their winery is immaculate. Our picnic lunch of sandwiches, chips, cookies and a divine chocolate truffle (supplied by Vincent to savor with a white wine) was outstanding.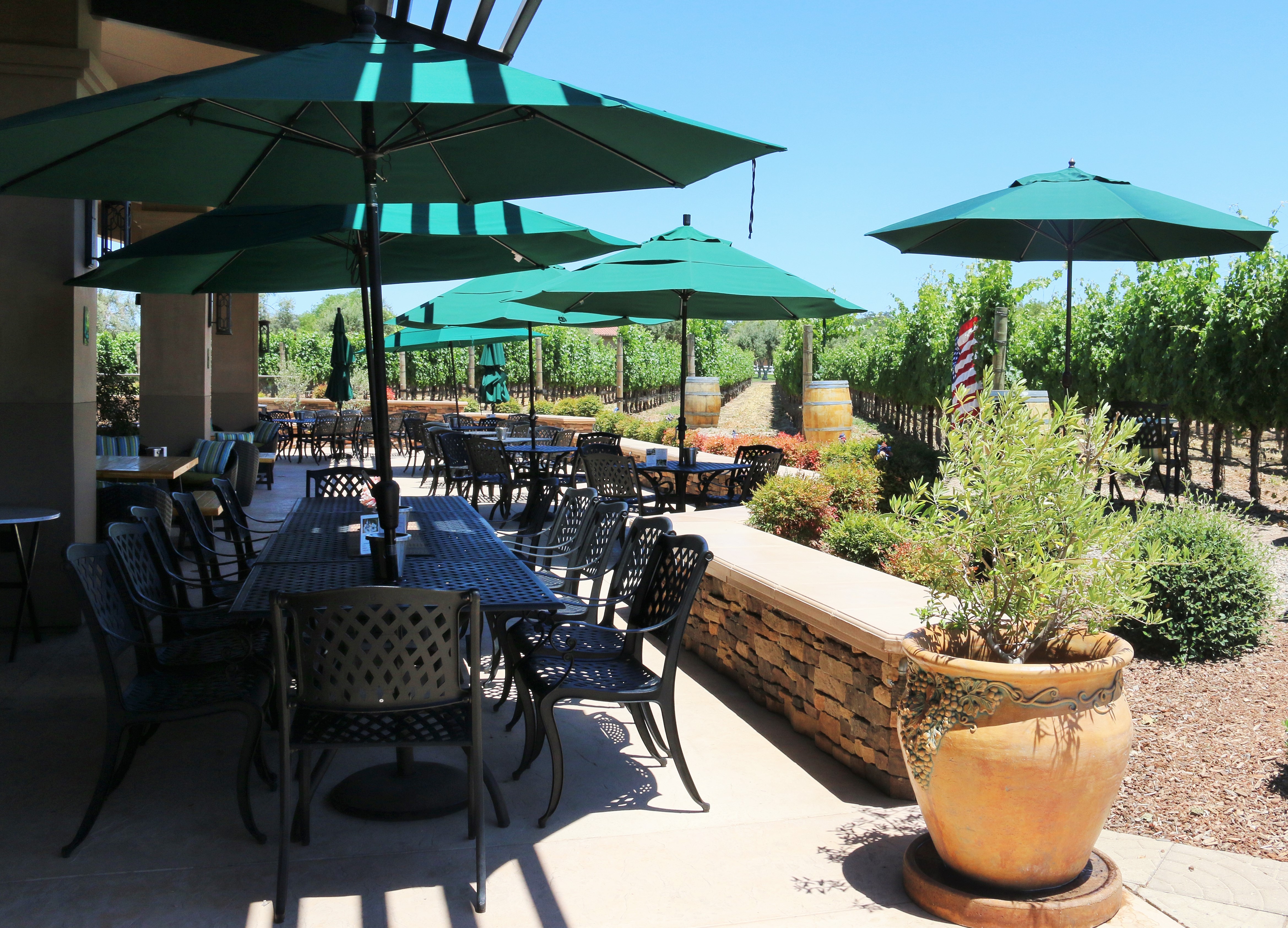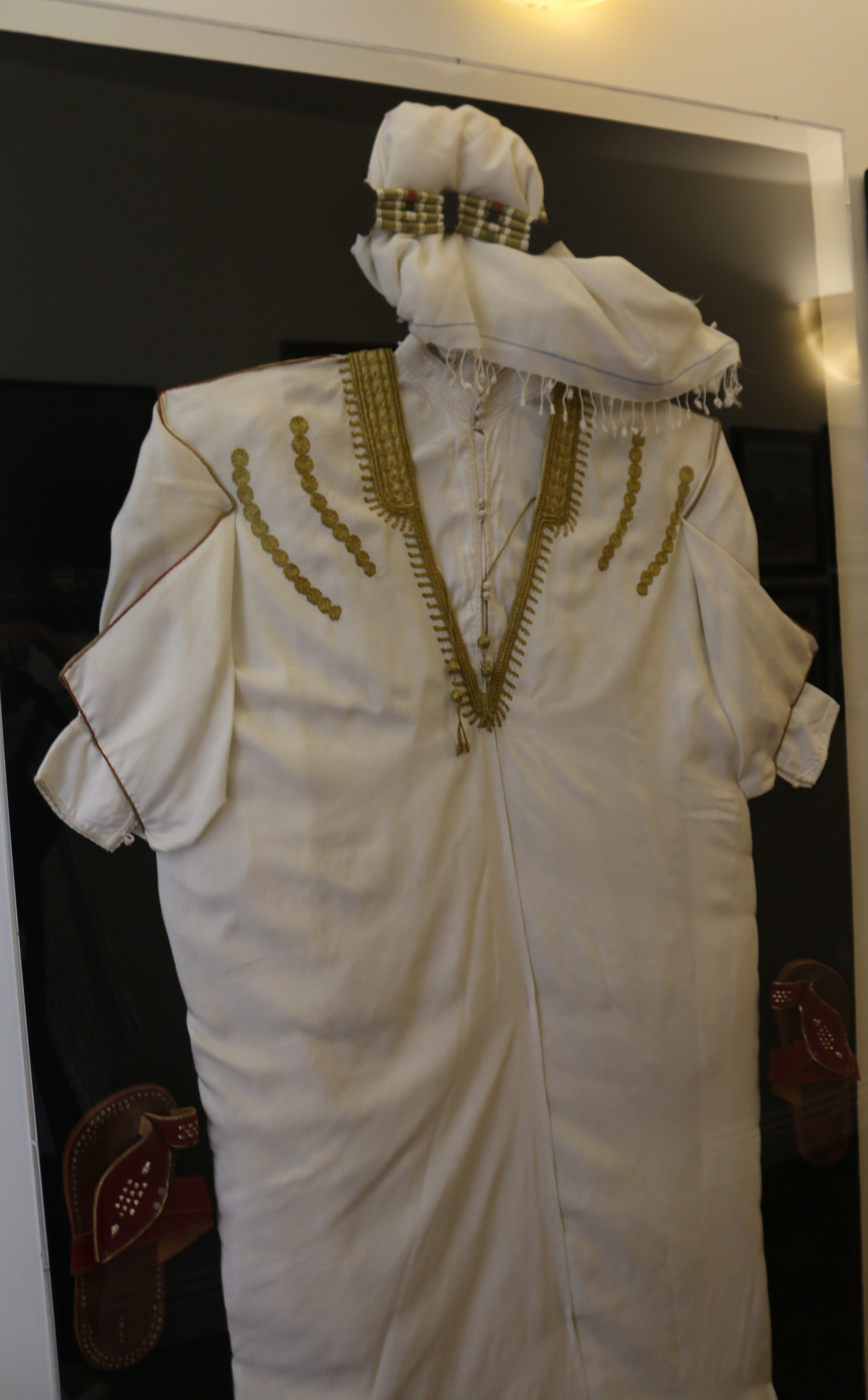 The manager was very informative and charming during the tour, and pointed out the Lawrence of Arabia costume given to the owner Tony Vincent by actor O'Toole. Such a charming venue, I will go back. www.vincentvineyards.com.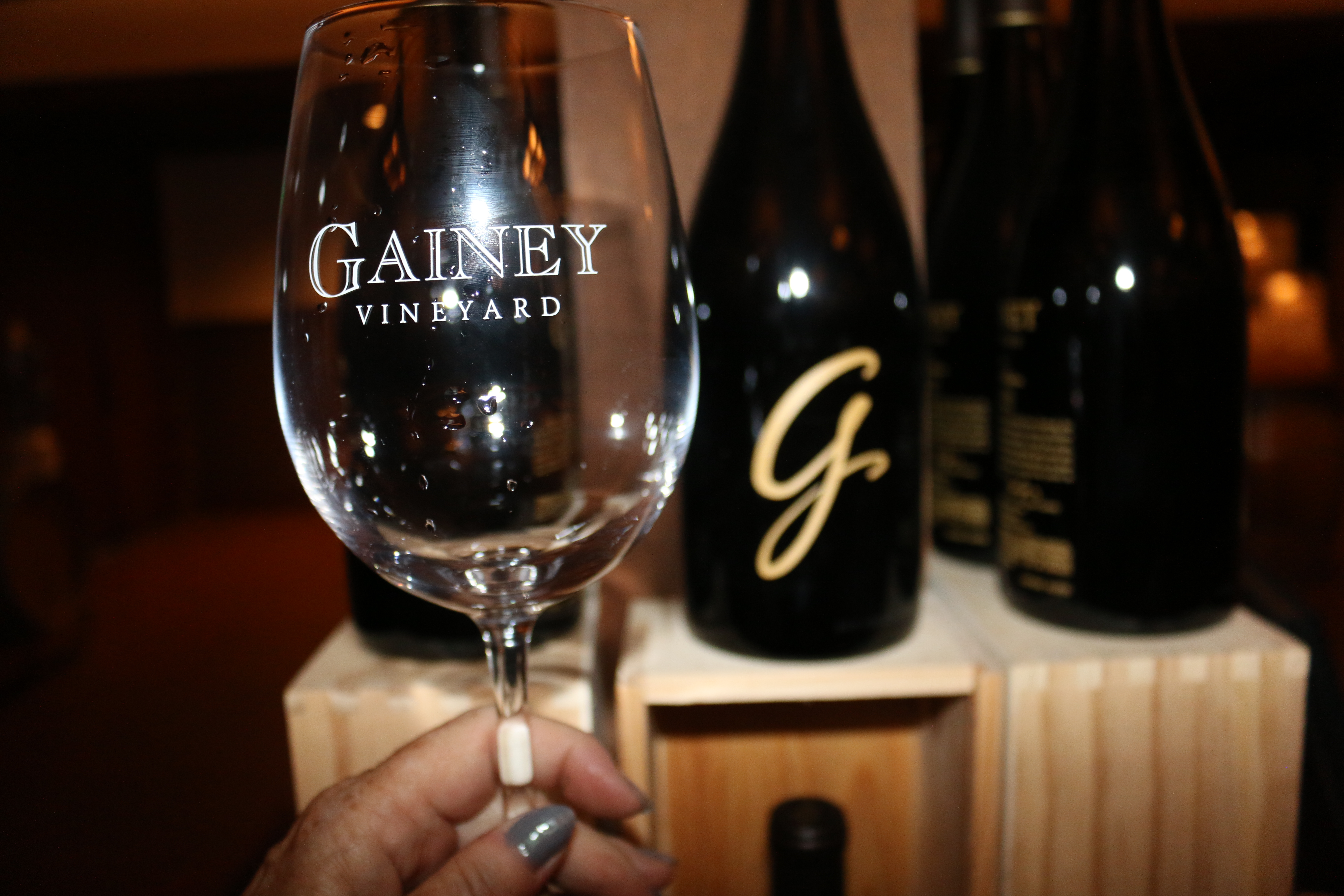 Gainey Vineyards, a family business owned by Dan and Diane Gainey, was a very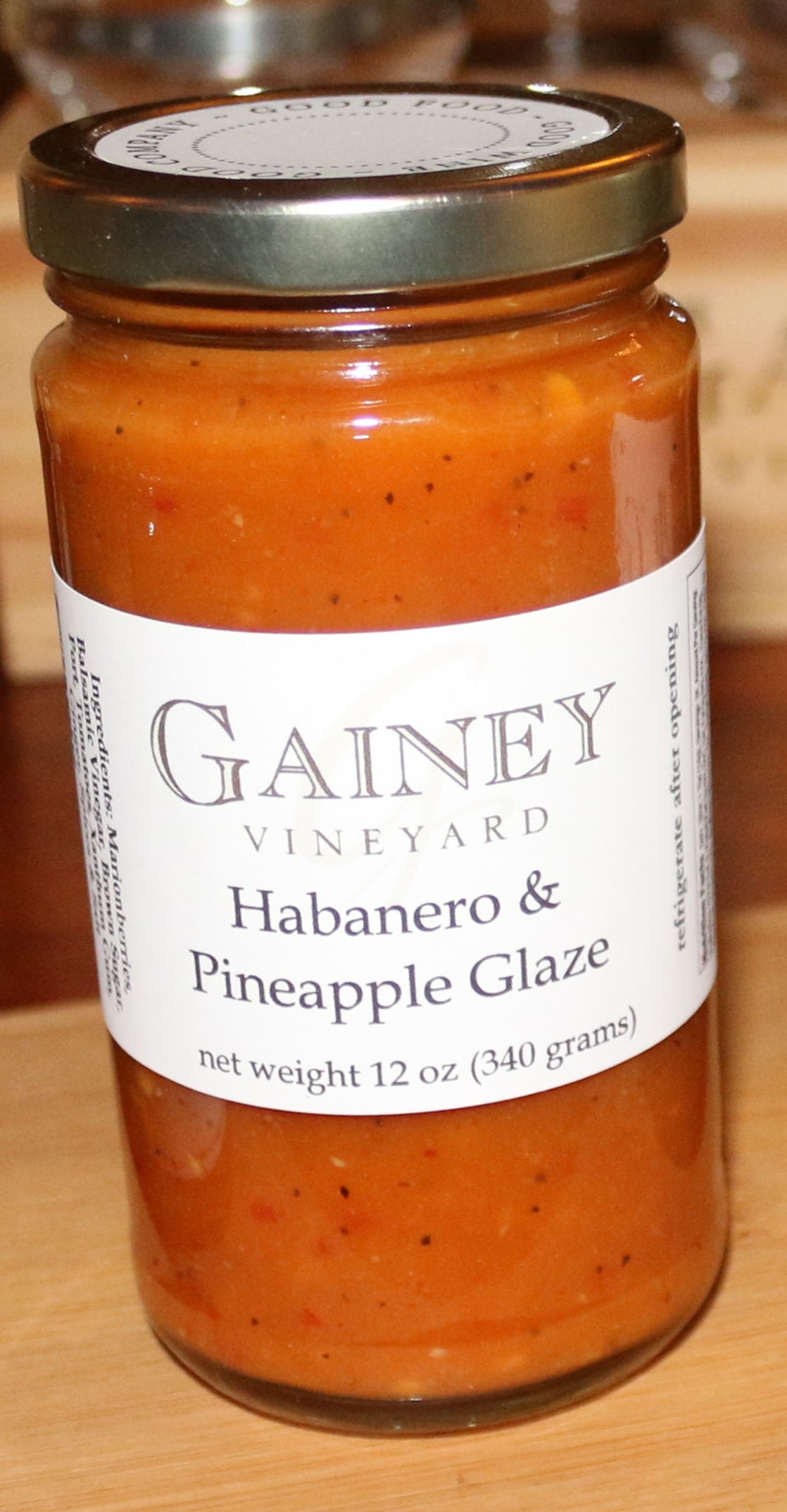 busy wine destination on my visit, filled with visitors and the gifts in their shop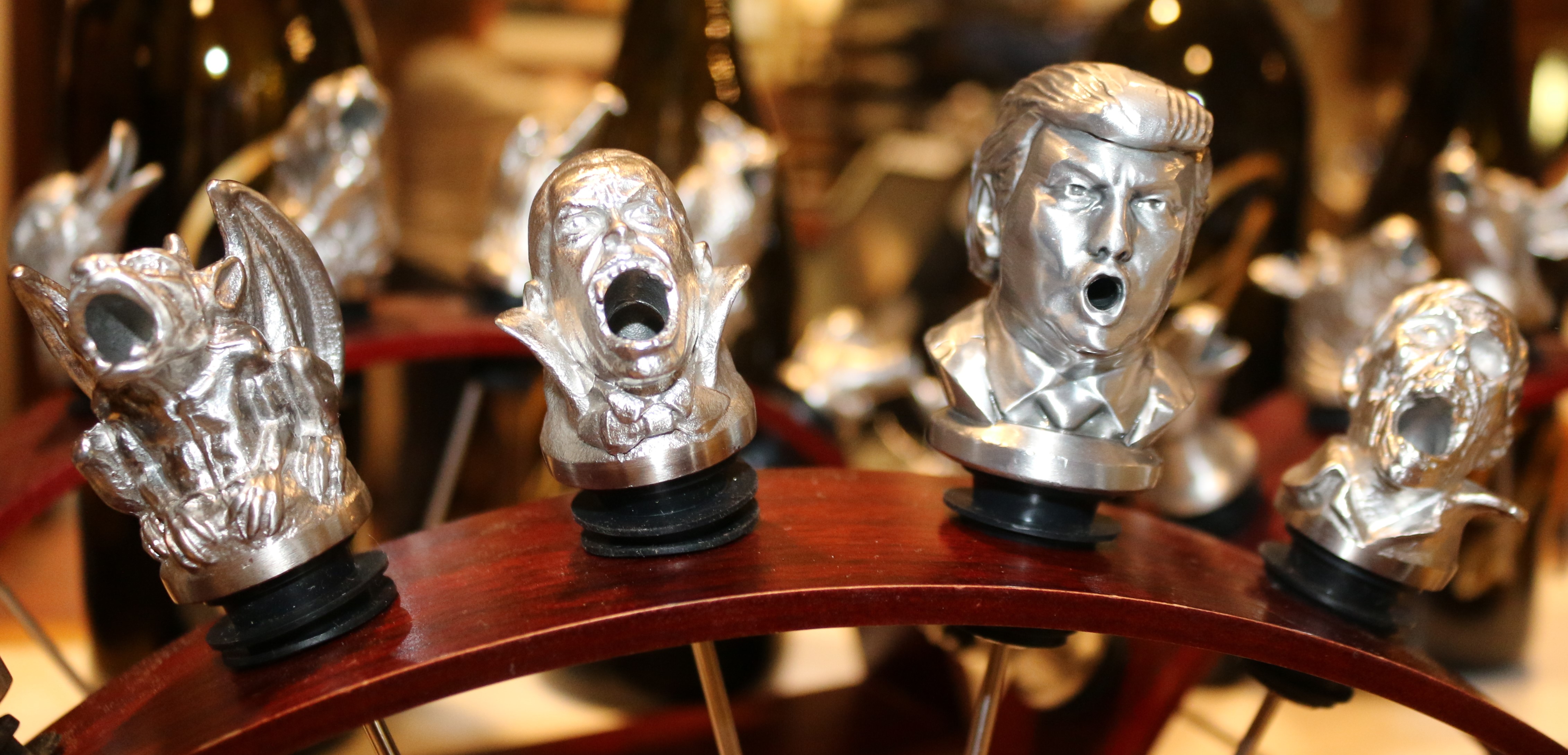 included a wonderful cookbook with favorite Gainey family recipes as well as clever wine gifts - I loved a Trump bottle stopper. The tasting area has a candle lit atmosphere with a bevy of their fine wines and wine products on display. The wine servers were very kind and attentive. I have several friends who belong to their popular wine club and they are pleased with the products and service at this family business that started in 1984. www.gaineyvineyard.com.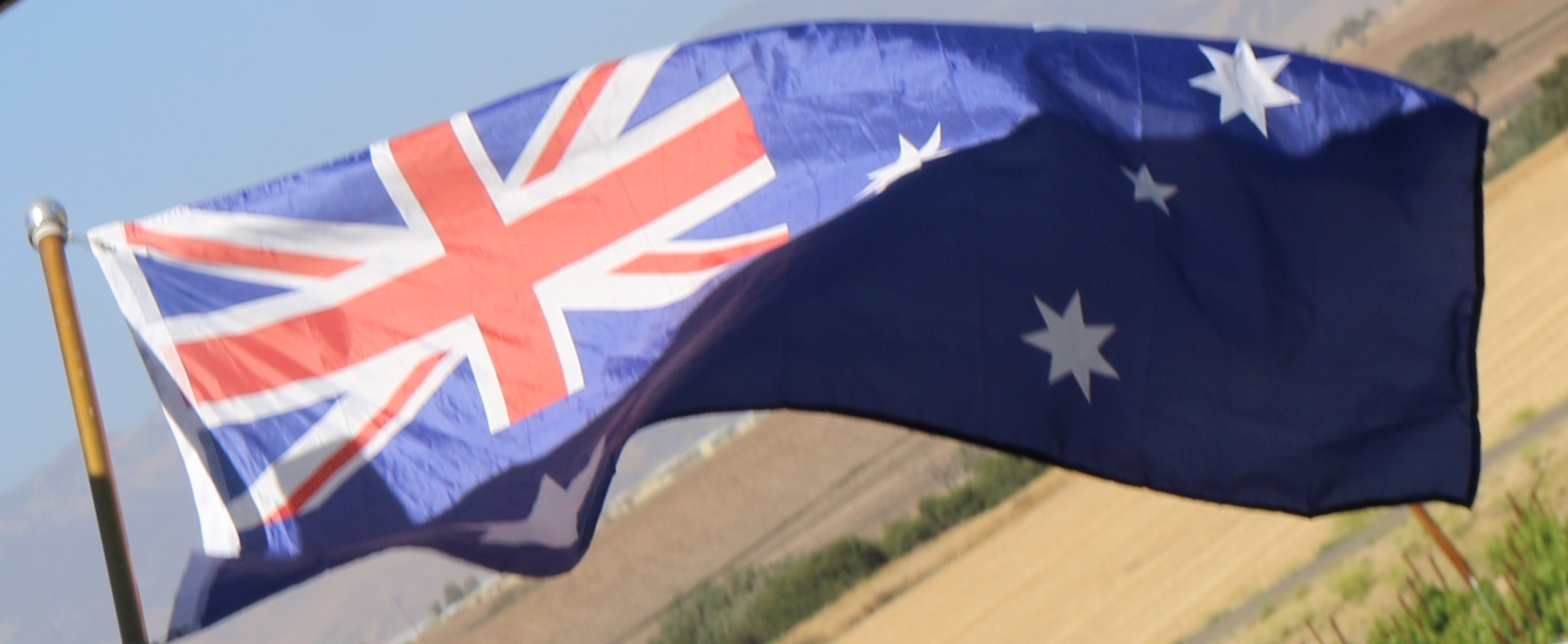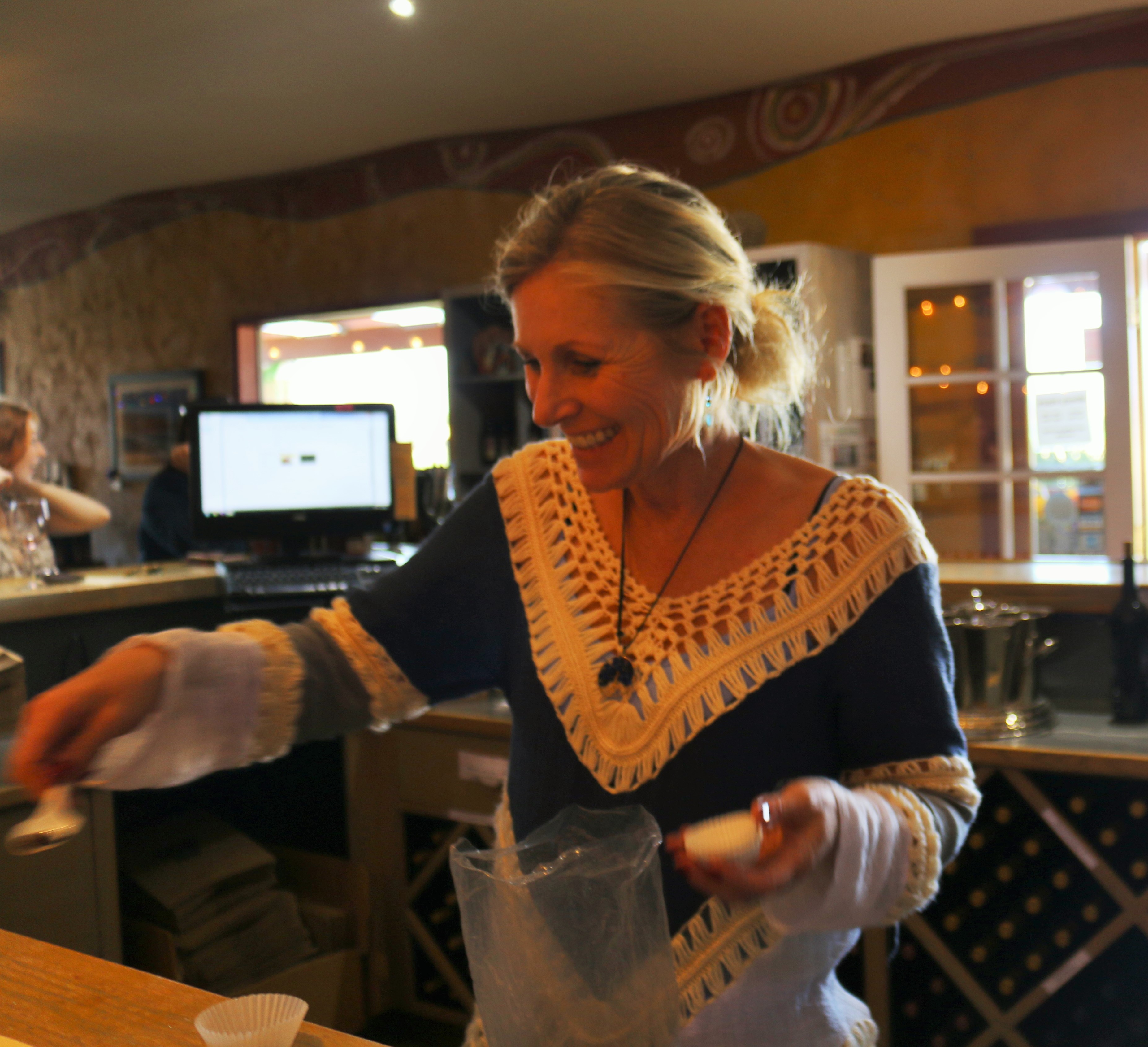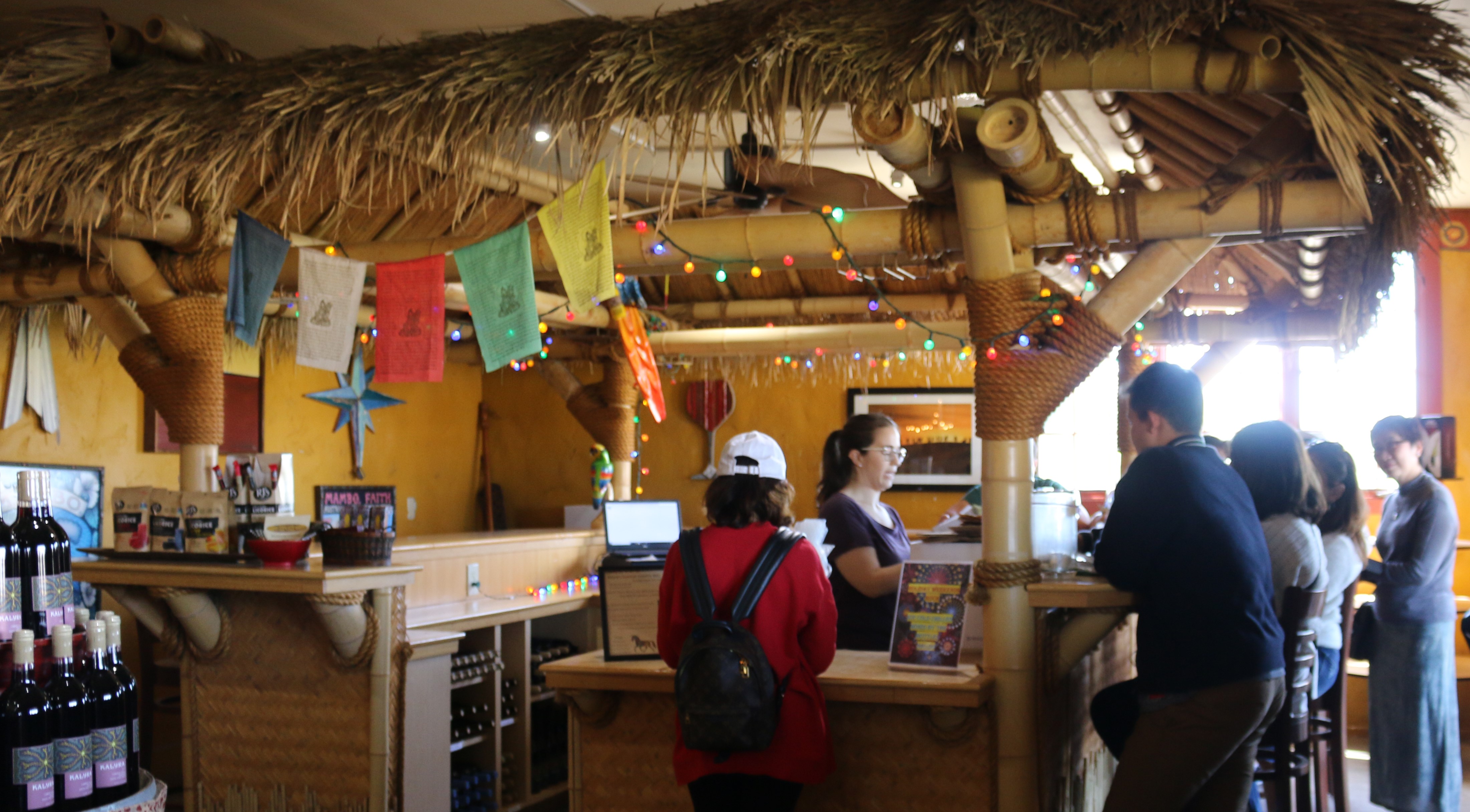 Last, but certainly not least, was a visit to Kalyra Vinyards, where Aussie wine maker Mike Brown's skill and fun prevail, indoors and outdoors. The front porch seats a crowd and the indoor Tiki Bar, complete with colored lights, was constructed by the crew of the film "Sideways." This film put Kalyra on the map and tourists come from far and wide to see the location of this iconic wine film. They offer a full spectrum of red and white wines, as well as some unique port wines that are delicious.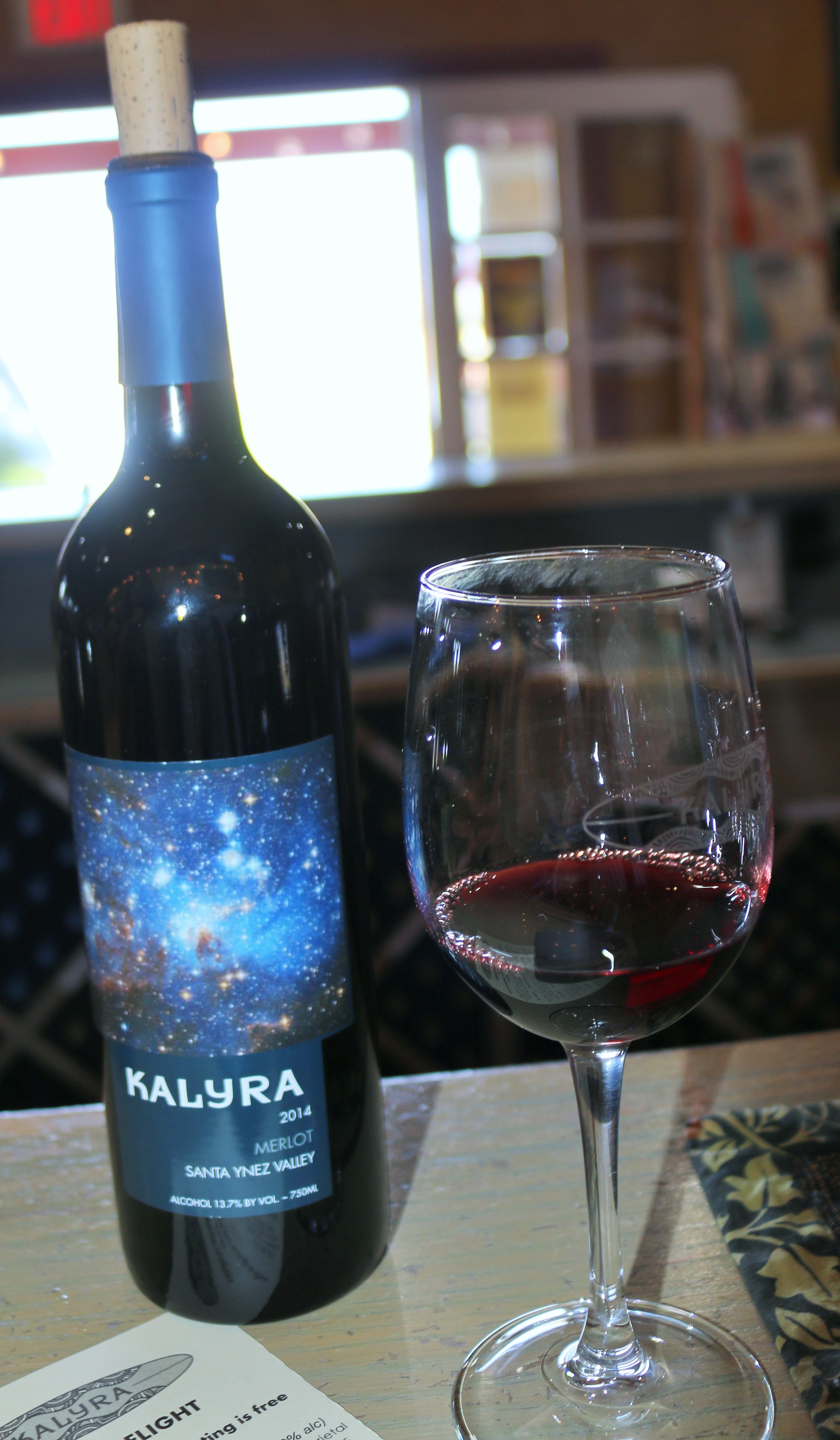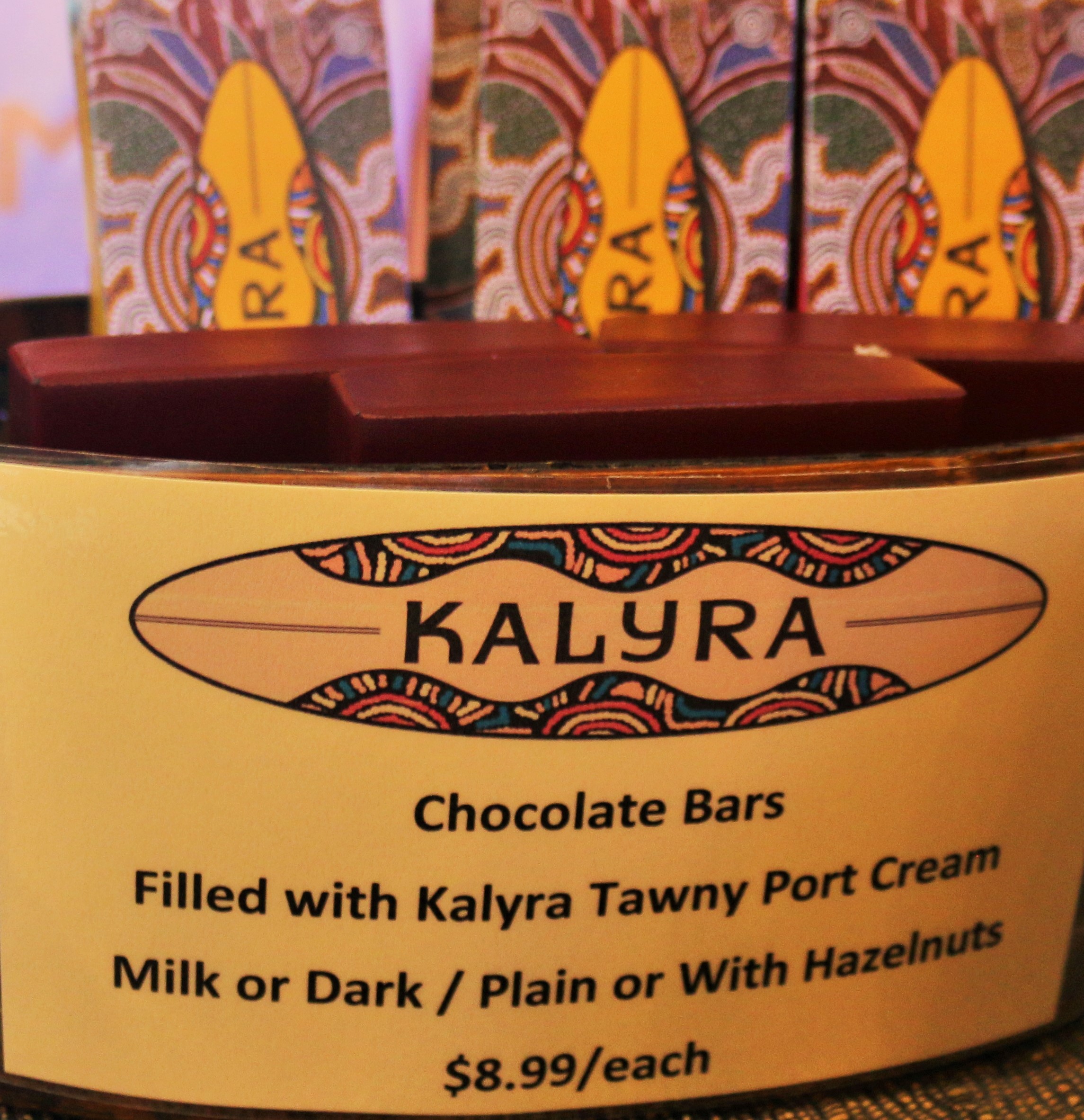 The tasting room sits in the middle of the grape vinyards, offering patrons a one with wine experience of the senses. The manager Rae Lynn Milley was so people frendly and educated on the wines that is was fun to just watch her and sip each wine. They have wonderful signature chocolates, as well as gift items. It's a very cool and fun atmosphere - I liked it! www.kalyrawinery.com.

Cheers to SYV Vintners!
______________________________________________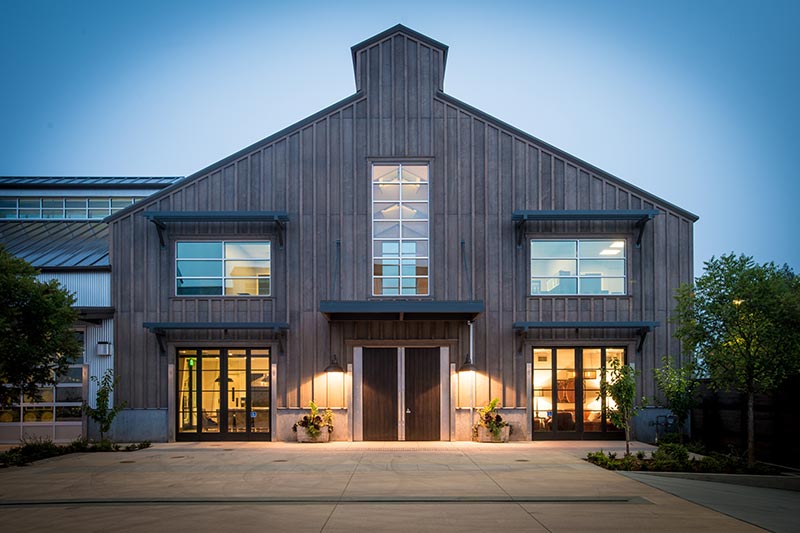 KOSTA BROWNE ANNOUNCES OPENING OF NEW 'GALLERY' TASTING EXPERIENCE

Bespoke Space will Launch Limited-Production Observations Series Wines 




California Pinot Noir and Chardonnay producer Kosta Browne will be unveiling The Gallery this summer on August 9 at the winery in Sebastopol, Sonoma County. This will be the first-ever dedicated space at Kosta Browne for member tastings. The Gallery includes a second-floor glass-walled space overlooking the winery where visitors may taste wines, observe winemaking activities in the barrel room, and get to know the Kosta Browne team. Guests will have the chance to explore limited-production wines like the newly labeled Observations Series—wines that come straight from the heart of winemaker Nico Cueva and celebrate Kosta Browne's unrestricted approach to winemaking. 




"Creating a designated place for our members to relax and explore our wines has long been part of the Kosta Browne vision," says CEO Scott Becker. "From inception, it was important to the team that our experience provided members a first-hand view into our signature approach to winemaking."

 

From the entryway, which provides the first peek into winery production, to the wall-to-ceiling overlook on the second floor, the Gallery is an authentic, thoughtfully curated space conceived by designer Jen Macdonald. The furniture was crafted by local artisans, including a table of steel and elmwood sourced from St. Helena and carefully selected antiques for classic, sophisticated style.




The Observation Series wines will be offered exclusively in The Gallery. "These inspired, ever-changing wines are as unique as each member's palate," said winemaker Nico Cueva. "They represent an unrestricted approach in the cellar inspired by exceptional vineyard sources that are truly distinctive in quality and expression." The boundary-pushing, highly limited Observation Series honors the Kosta Browne philosophy of experimentation and innovation, including 162 cases of the 2016 El Diablo Chardonnay and 231 cases of the 2016 Mount Carmel Pinot Noir along with a handful of others. 




Every visit to The Gallery will be a one-of-a-kind experience customizable around each member's interest. Guests might opt for an in-depth overview of winemaking, a laid-back afternoon of wine tasting, or a walk down memory lane with back-vintages from their favorite vineyard. 




"We encourage our guests to let their curiosities run wild," says Director of Hospitality Damon Wong. "If they observe a winemaker in the barrel room pulling samples and want to know what he's pulling, we'll go downstairs and taste. We want each experience to demonstrate our deep appreciation for their continued loyalty to Kosta Browne.




The Gallery is available for booking by those on the Kosta Browne mailing list; this includes members who are currently receiving allocations as well as those still on the waitlist. Bookings should be made several months in advance. The Gallery is open Monday through Saturday by appointment.




____________________________________________________________

Solvang Stomp: A "Footie" Wine Festival Debuts
On Saturday, October 13, 2018 from 2:00-5:00 p.m.
~Tickets Available Now at www.SolvangUSA.com/stomp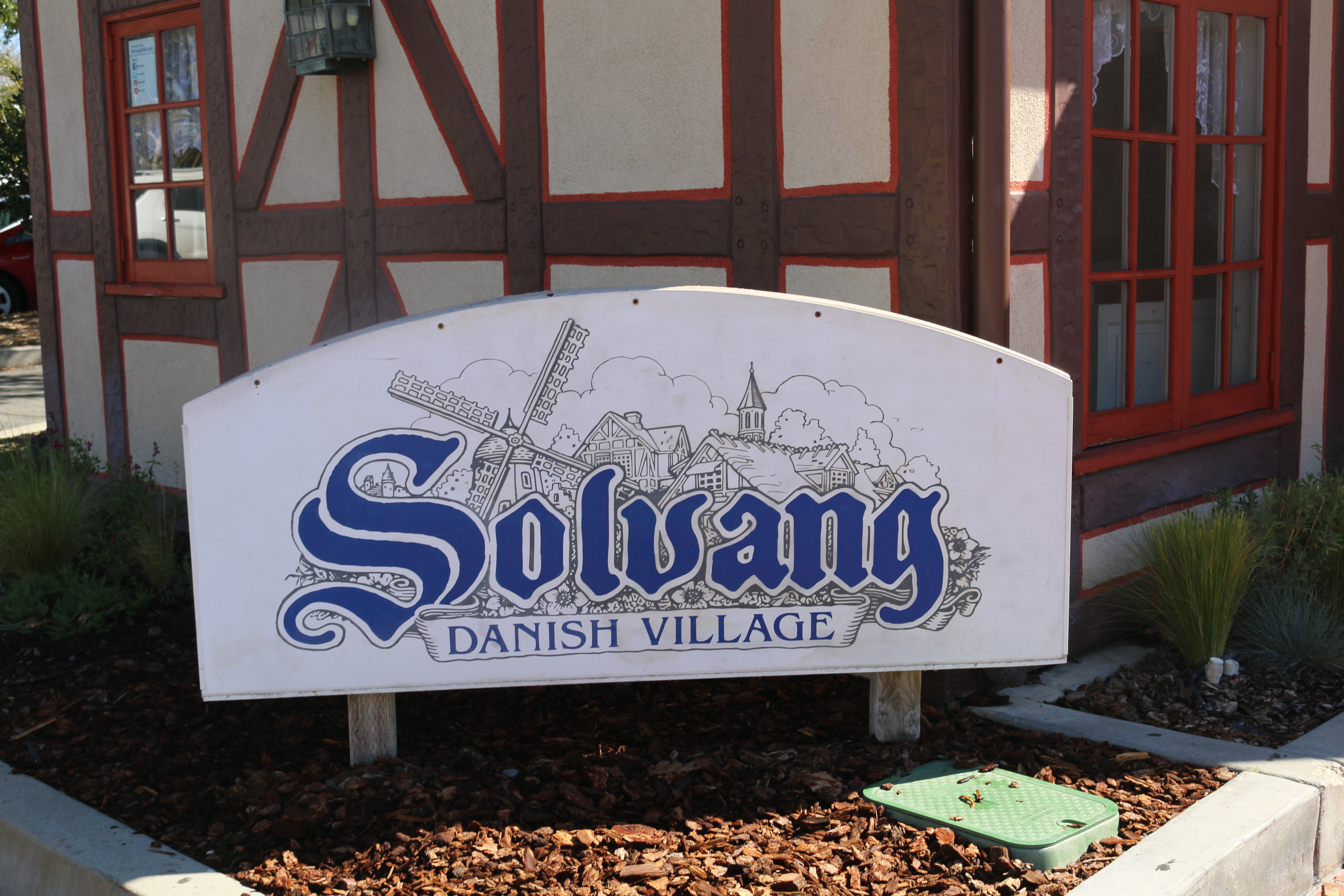 Tracy Farhad, Executive Director of the Solvang Conference & Visitors Bureau, has announced the debut of the organization's inaugural Solvang Stomp, a "Footie" Wine Harvest Street Festival, happening on Saturday, October 13, 2018, from 2:00-5:00 p.m. in downtown Solvang on First Street (between Mission Drive/Hwy 246 & Copenhagen Drive).
Farhad enthused, "Solvang is surrounded by world-class vineyards, wineries and tasting rooms. October is harvest time which means it's a fun time to taste new wine and stomp grapes! Remember Lucille Ball's famous grape stomp episode on her TV show? You'll even be able to channel your inner Lucy or Ricky Ricardo in our Look-a-Like Contest! Solvang CVB is proud to present this event to celebrate our local wine heritage."
Solvang Stomp guests will have the opportunity to stomp grapes barefoot in vats, sip tastes from dozens of area wineries, dance to a live band, drink pink in the "I Love Rosé Lounge" and be able to purchase food inside the festival area from popular area eateries including Cecco Ristorante, First & Oak and California Tacos as well as participate in the "Lucy & Ricky Ricardo Look-a-Like Contest."  All "Solvang Stompers" will receive a souvenir logo wine glass and foot towel plus a ticket to win wine-related prizes.
Admission for VIP Stompers (limited to only 100 guests includes early admission at 1:00 p.m. as well as a food taste ticket for $100 per person; and general admission from 2:00-5:00 p.m. is $75 per person. Guests must be ages 21 years and beyond. Advance ticket purchases are highly recommended online at www.solvangusa.com/STOMP
 For more information about lodging, dining, wine tasting and attractions year-round in Solvang, visit www.SolvangUSA.com
__________________________________________________________________________
CASA VELAS, PUERTO VALLARTA
Casa Velas Raises the Bar on Iced Tea with 9 Kinds;
Healthy Poolside Nibbles and Coco Cart Complement Tea Infusions
​​
Iced tea will never be the same again to guests sampling the new iced tea bar at Casa Velas in Puerto Vallarta. Think 9 kinds, infused with herbs, different fruits, vegetables, and even liquors like tequila and mezcal. Available at the boutique hotel's Ocean Club, choices like grapefruit, lemon and peppermint and strawberry, cucumber and apple complement waters infused with cinnamon, orange, ginger, and passion fruit; rosemary and hibiscus; basil; and more. Then, amid lush foliage at the main resort, there are creative, healthy, delicious poolside snacks that are a perfect complement to the teas. These include protein truffles; brochettes of nopal with mushroom, tomato, onions and fine herbs; Jicama tacos with vegetables; fresh fruit popsicles; dried fruit and nuts; and bean brownies. Additionally, guests can enjoy special coconut-themed food and drinks via a new Coco Cart. Served in a fresh halved coconut gathered from one of the palms dotting the resort, special menu items such as shrimp and coconut ceviche compliment a coconut cocktail list. The highlight is a Coco Loco with coconut cream, lime juice, vodka, tequila, Malibu rum and coconut water.
All-inclusive resort rates start at $250 per person per night based on double occupancy. At Casa Velas, luxury accommodations, gourmet meals, premium liquor and wine, 24-hour suite service, use of the fitness center facilities, WIFI, taxes, and gratuities are included in the nightly rate. For more information please call 1-888-407-4869 or visit https://www.hotelcasavelas.com.
​
About Casa Velas:
Casa Velas is a luxury all-inclusive boutique hotel and ocean club for adults only, reminiscent of a Spanish hacienda. The hotel features a private ocean club and is just minutes from the beach. Located just five minutes from Puerto Vallarta Airport and only 15 from the popular downtown area, art galleries and "El Malecon" (the boardwalk), the hotel features 80 spacious suites, some with private pools and Jacuzzis. Nestled on the greens of Marina Vallarta's 18-hole golf course, the hotel offers guests complimentary golf at three nearby signature-designed 18-hole courses. Lotus Spa at Casa Velas encompasses treatment rooms for singles and couples, a hydrotherapy area, garden-view fitness center equipped with state-of-the-art exercise equipment, and a beauty salon. A novel service is a handbag bar where guests can enjoy use of a "loaner" designer handbag at no extra charge. Emiliano, the AAA Four Diamond rated a la carte fine dining restaurant, is in the hands of one of the area's leading chefs serving Mexican and international cuisine. Guests can also enjoy dining privileges at the sister resort, Grand Velas Riviera Nayarit, with three gourmet specialty options. Forbes Travel Guide has awarded Casa Velas Four Stars, the only boutique hotel on the Mexican Pacific coast to receive. A member of SLH (Small Luxury Hotels of the World), it has been in the top two in TripAdvisor for Puerto Vallarta since 2010. Casa Velas is operated by Eduardo Vela Ruiz, founder and president of Velas Resorts, with brother Juan Vela, vice president of Velas Resorts, by his side. For more information please call 1-888-407-4869 or visit https://www.hotelcasavelas.com.
---