SUMMER WINE RECOMMENDATIONS from Bonnie Carroll, LBN

Hess Appellation Series wines, 2006 Hess California Monterey Chardonnay and 2005 Hess California Cabernet Sauvignon, are perfect for any summer gala or private dinner. Dave Guffy calls these food-friendly wines his personal every day favorites, perfect for sharing with family and friends.
Hess Appellation Series wines (formerly named Hess Select) are from California's premium wine growing appellations. Using grapes from Hess Estate Vineyards and a select group of individual long-term growers in Monterey, Napa, Lake and Mendocino counties, these wines provide consistent quality, flavor and enjoyment.

2005 Cabernet and 2006 Chardonnay and Hess Appellation Series2005 Syrah are great choices for summer or fall.
For tasting notes and additional information visit www.hess.com.
---
Portland Indie Wine Festival Receives
POVA President's Award
Wine festival recognized for contributions to Portland's tourism industry
The week before Americans will celebrate the independent spirit that drove our founding fathers to success, the Portland Oregon Visitor's Association (POVA) recognized the local businesses and individuals whose pioneering efforts have made significant contributions to Portland's thriving tourist industry. POVA's Annual Tourism and Hospitality Industry Awards Celebration, held on Thursday, June 28th, honored the Portland Indie Wine Festival with a POVA President's Award.
Having recently completed its third year in May 2007, the annual Portland Indie Wine Festival (PIWF) has already managed to make a noticeable impact on the Portland area visitor industry. 2007 ticket sales indicate that festival attendees hailed from 21 different states outside of Oregon, up from the 19 states that were represented in 2006. The festival's international appeal has exploded as well. Several of this year's attendees traveled all the way from Spain, France—and even Brazil—to experience the Portland Indie Wine Festival.
"We're thrilled that the Portland Indie Wine Festival has generated so much national and even international interest in the artisanally produced wines and cuisine that Oregon has to offer," said PIWF founder Lisa Donoughe. "People from all over are drawn to this one-of-a-kind event not only to taste the wines they won't find anywhere else, but also to experience the fine restaurants and local attractions that make the Portland area an exciting place to visit."
PIWF's very purpose is to celebrate local innovation, pairing the cuisine of Portland area chefs with the wine of Oregon's most talented artisan winemakers—all of whom produce fewer than 2000 cases of wine per year. In addition to attracting visitors from around the country, the Portland Indie Wine Festival has successfully raised awareness about Oregon food and wine among locals, providing Oregon residents with the rare opportunity to interact with the artisan producers who make this region so distinct. With plans for the 2008 Portland Indie Wine Festival already in the works, the city of Portland can look forward to another exciting event that will continue to attract widespread interest and economic prosperity into the City of Roses.
The fourth annual Portland Indie Wine Festival will be held on May 3rd and 4th, 2008. For more information, please call (503) 595-0891 or visit www.indiewinefestival.com.
---
13TH ANNUAL TEMECULA VALLEY INTERNATIONAL FILM
AND MUSIC FESTIVAL (TVIFF) STARS CITY, VALLEY OF TEMECULA
Area Provides Perfect Day, Weekend or Week-long September Getaway




The Temecula Valley International Film and Music Festival (TVIFF) has been thrilled to see its home develop throughout the years from rustic farm and ranchland into an ultimate luxury escape. From remarkable wine to extravagant food and magnificent spas, Temecula has become known as the "little valley with a lot to offer," and visitors from around the world are flocking to this little city with a big personality.
Celebrities are also taking advantage of this hidden treasure sixty miles north of San Diego and ninety miles southeast of Los Angeles. Tori Spelling and husband Dean McDermott recently opened Chateau La Rue, a modern four-bedroom bed and breakfast right outside of Temecula's award-winning wine country.
With so much to offer year-round, Temecula becomes THE place to be in September with the excitement of TVIFF. Filmmakers and musicians from around the world gather to participate in The 13th Annual Temecula Valley International Film & Music Festival (Sept. 12-16, 2007). This year the Festival will honor, among others, the legendary Smokey Robinson, UCLA Film School Dean Robert Rosen, and local Temecula Valley arts supporter Eve Craig. Historically, TVIFF has had the honor of hosting dozens of distinguished guests including (in alphabetical order): Ray Charles Ted Danson; Hector Elizondo; Louis Gossett, Jr.;; Isaac Hayes; Dennis Haysbert; Etta James; Shirley Jones; Karl Malden; Entertainment Tonight's Leonard Maltin; Adrian Paul; Billy Preston; Carl Reiner; Rick Schroeder; William Shatner; Martin Sheen; Mary Steenburgen; director Bryan Singer; Dionne Warwick and Robert Wise.
As a travel destination, Temecula has something for everyone:
Wine Country
The Temecula Valley wine country has become one of the pre-eminent wine grape growing areas in the state. Rolling hills covered with vineyards, expansive views reaching to 11,000-foot peaks, cool ocean breezes, and world-class wines make the Temecula Valley Wine Country an exciting place to visit. More than twenty wineries produce award-winning wines and varietals.
Golf
Gaming
The excitement of Vegas, plus everything for an ultimate casino experience is right in the Temecula Valley. Whether the game is slots, blackjack, poker, craps or roulette, Temecula has something fun for everyone. With state-of-the-art poker rooms and large non-smoking gaming floors, Visitors will also find fabulous cuisine and top-name headliners.
Spas and Resorts
Temecula is home to some of the best spas in California; from mud baths to health spas and resorts especially tailored to create well-being. If beauty and relaxation are at the center of your spa day, Temecula can easily accommodate with massages, skin treatments, soaks, and thermal spas.
Hot Air Ballooning
About TVIFF
The 13th Annual Temecula Valley runs September 12-16 at the Movie Experience Theaters at Tower Plaza Center and is presented by Cinema Entertainment Alliance, a non-profit arts and education organization dedicated to celebrating world cinema and music. Ticket packages will be on sale May 2, 2007. Individual screening tickets will be available to the general public September 1, 2007. Please visit www.tviff.com for more information and to purchase tickets.
---
TRACHT'S TO OPENED ON 07/07/07
AT RENAISSANCE® LONG BEACH HOTEL
Chef Suzanne Tracht's Newest Venture Part of
Long Beach Hotel's $11 Million Renovation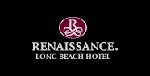 Nationally acclaimed Chef Suzanne Tracht and the Renaissance® Long Beach Hotel, in partnership with Sunstone Hotel Investors and CZH Hospitality, opened Tracht's, in Long Beach on July 7, 2007. The restaurant is part of the lavish $11 million renovation to Renaissance® Long Beach in the heart of the city, overlooking the Pacific Ocean, and adjacent to many attractions, including the Pike Complex, Pine Street entertainment district, Long Beach Convention Center, Aquarium of the Pacific, Belmont Village, and the Queen Mary. Tracht's menu is inspired by Chef Suzanne Tracht's successful restaurant, Jar, in Los Angeles.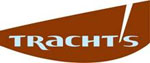 Tracht's will feature many of the signature steaks, roasts and braised foods from the Jar menu, along with Tracht's imaginative market-inspired appetizers, salads and highly rated 'sides.' It will be the first venture outside of Los Angeles for Suzanne Tracht, and her second restaurant. Leading the kitchen is Chef de Cuisine Jessica Alexander, former Sous Chef of Studio at the prestigious Montage resort in Laguna Beach. Managing the front of the house is General Manager Duc Newtran, whose recent experience includes Director of Restaurants at the San Francisco Marriott and the Hyatt Huntington Beach in California.
The street side restaurant, with 30 foot high windows providing a view of some of the city's major attractions, will have its own entrance from Ocean Boulevard, independent of the hotel lobby. The open dining room, designed with rich tones and contemporary textures, seats 85. A sleek bar features a glass-encased temperature controlled wine cellar boasting 1100 bottles. Guests may also opt for the 62-seat outdoor patio with radiant heating, cantilevered market umbrellas and a sumptuous lounge with a central fire pit. Two private dining rooms for special events complete the design.
The licensing agreement with Tracht was brought to the Renaissance® Hotels and its owner, Sunstone Hotel Investors Inc., by The CZH Hospitality Group, LLC, as part of the Renaissance® Hotels and Resort's growing interest in creating superior dining by aligning themselves with top American chefs across the country. General Manager Nusrat Mirza is excited about bringing Tracht's food to its new home in Long Beach. "I believe that with the opening of Tracht's, our hotel guests – and the city's residents – will finally have a chef-driven restaurant and the dining experience they've needed to match the dramatic changes in our city's life style," says Mirza. "Suzanne now joins Todd English, Bradley Ogden, Michael Mina and Melissa Kelly in another great chef partnership with us, and helping to raise the culinary standards at the Marriott and Renaissance® Hotels & Resorts."
Long Beach, like downtown Los Angeles, has been thriving with new construction and influx of
a younger, more urban audience seeking alternative living spaces. Contemporary lofts, artist communities, and creative neighborhood businesses have changed the face of the downtown area in recent years.
Tracht has been prominently featured in Bon Appetit, Los Angeles, Angeleno, Los Angeles Times, the Wall St. Journal, New York Times, InStyle, Elle, and New York. Gayot.com named Jar among the top 10 Los Angeles Steakhouses and one of the best Los Angeles restaurants for Brunch in 2007; the restaurant and Tracht were inducted into the Fine Dining Hall of Fame by Nation's Restaurant News in May 2007. Tracht was also honored as one of Food and Wine magazine's America's Best New Chefs 2002; Jar restaurant was awarded three stars by S. Irene Virbila in 2004, was named as one of Los Angeles' top 25 restaurants by restaurant critic Patric Kuh in Los Angeles Magazine 2005 and one of 99 Essential Los Angeles Restaurants by Jonathan Gold in the LA Weekly 2007.
For reservations, the public can call:
Tracht's at the Renaissance® Long Beach Hotel
562-499-2533 or visit www.opentable.com
Visit Tracht's on the Web soon at www.trachts.com.
Visit Renaissance® Long Beach Hotel at www.renaissancehotels.com/lgbrn
---
ROMUALD CRIST NAMED ASSISTANT MANAGER/SOMMELIER FOR NEWLY REOPENED PALM TERRACE RESTAURANT
European Trained Sommelier to Lend Expertise to Newly Refurbished Venue

Romuald Crist, a European-trained hospitality professional, has been named the assistant manager and sommelier for the recently reopened Palm Terrace Restaurant & Lounge at the Island Hotel Newport Beach.


According to the resort's managing director Ray Jacobi, Crist will work closely with Food and Beverage Director Sebastien Silvestri to oversee the restaurant's wine program, including staff training, wine purchasing, storing and review. In addition, he will work under restaurant manager Rebecca Gilbertson and executive chef Bill Bracken to oversee the day-to-day operations for Palm Terrace.


"Crist brings to the table many years of experience in the wine industry, as well as in the luxury sales arena," said Jacobi. "We are confident that with his breadth of expertise, he will help take our growing wine program - and restaurant - to even higher levels of excellence."


He recently moved to the United States with his family to pursue opportunities in California's growing wine industry, and was most recently with Bayside Restaurant in Newport Beach. Prior to his move here, he was an assistant manager with Chanel - the high-end luxury brand - in Cannes, France, where he was also a private sommelier, organizing exclusive wine tastings for select clientele. He was also a sommelier for the acclaimed Parisian restaurant, La Maison Blanche and was a wine consultant for Les Caves Taillevents - a gourmet shop adjacent to the acclaimed Restaurant Taillevent.


Crist holds a degree in hotel and restaurant management from Paul Valery, the hotel school in Menton, France, and earned his sommelier certification from L'Etincelle, a hotel school in Nimes, France. In addition, he received extensive training at various wineries throughout France. A native of Cannes, France, he and his family currently reside in Newport Beach.

Newly reopened following an extensive two-month renovation, Palm Terrace Restaurant was previously known as "Pavilion," and renamed to reflect its sun-splashed new tropical oasis-like motif.

The restaurant features an ambitious wine program, with four custom-made floor-to-ceiling wine cabinets, showcasing over 1,000 wine bottles.

Palm Terrace remains under the skillful direction of Executive Chef Bracken, who has introduced new lunch and dinner menus that reflect his straightforward Midwestern roots and inventive approach.

The restaurant is open for breakfast from 6:30 to 11 a.m., Monday through Friday; 7 to 11 a.m. on Saturdays and 7 a.m. to 2 p.m. on Sundays. Lunch is served from Monday through Saturday from 11 a.m. to 2 p.m. and dinner is nightly, from 6 to 10 p.m. The adjacent Palm Terrace Lounge serves cocktails and small bites daily, from 11 a.m. to midnight. For dining reservations, please call (949) 760-4920.

Overlooking the nearby islands of Balboa, Lido and even Catalina, the property was originally built in 1986 by The Irvine Company and now features: a new 4,000-square-foot spa; a 3,000-square-foot resort-style pool; a fitness center; two outdoor, lighted tennis courts; and over 30,000 square feet of meeting space. The hotel is across from the popular Fashion Island shopping center, and just minutes away from Newport Harbor. For reservations and more information, please contact The Island Hotel Newport Beach, toll-free, at 1-888-321-4752; or
visit the website at www.theislandhotel.com.