W HOTEL NEW YORK PRESENTS HEALTHY COOLERS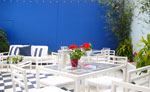 While the temperature rises outside, ICON at W New York – The Court invites you to cool down in the restaurant's beautiful new courtyard with a summer drink menu created specially by Executive Chef Michael Wurster.  ICON's weekend brunch now offers a variety of organic, natural flavored sodas and waters all prepared in the ICON kitchen and housed in reusable glass bottles.  Refreshing, crisp and healthy, flavors include:
Sodas:
Farmed Baby Carrot

California Rhubarb

Vanilla Pineapple

Blackberry

Tri-Star Strawberry
Flavored Bottled Waters:
Carrot, Ginger and Celery

Tomato & Wasabi

Pineapple Strawberry

Vanilla Raspberry
The organic and natural flavored soda and waters will replace alcohol and be served as part of a pre-fix, $35 per person brunch menu served on Saturdays and Sundays.  The beverages are unlimited, and with ICON's newly renovated patio, these unique gourmet sodas and waters are the perfect way to drink up, cool down, and stay green this summer!

---
"CALICI DI STELLE" 2008 AT DONNAFUGATA

For wine lovers visiting Italy this summer, join Sicilian wine producer Donnafugata on August 10th for a memorable night at "Calici di Stelle" ("Goblets Full of Stars"), the traditional summer event that every year brings hundreds of visitors to the estate on the night of San Lorenzo.

Donnafugata will open its doors at 9:00pm for what is one of the most anticipated fine wine fetes in Italy.  Visitors will have the opportunity to tour the vineyards by moonlight, including the Chardonnay vineyard "La Fuga." There will also be guided tours of the vinification cellar and photovoltaic installation for solar energy and a special selection of Donnafugata wines will be available to taste throughout the evening.

This marks a special year for Donnafugata, who will also be celebrating the 10th anniversary of its renowned Night Harvest!  The Night Harvest is an  environmentally-friendly method of grape harvesting introduced by Donnafugata that avoids the high daytime temperatures, thus preserving the aromas of the  grapes while saving energy.

Reservations for Calici di Stelle are required. To book, please contact the toll-free number (800) 252-2321 or via email at info@donnafugata.it.  Admission is $5 paid at the entrance, and an additional ?5 security deposit for the tasting goblet, which will be given back when the wine glass is returned.  Wines will be available for purchase.

Event Details:

Event: "Calici di Stelle" 2008 at Donnafugata
Date: Sunday, August 10, 2008
Time: 9:00pm - 1:00am
Cost: $5 at the entrance, additional $5 for wine glass

Place: Donnafugata Estate, kilometer 60 on road S.S 624 Palermo to Sciacca, Marsala - ITALY

*Reservations are required. Contact the following:
Email: info@donnafugata.it or
Phone: (800)252-2321

*Directions and hotel recommendations are available upon request.
---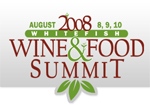 FESTIVAL TO BRING WINE & fOOD
TO WHITEFISH MOUNTAIN RESORT
Top-flight Wineries, Critics, and Chefs will Attend Whitefish Wine & Food Summit
Whitefish Mountain Resort is joining forces with Glacier Restaurant Group and more than 30 top west coast wineries to bring the Whitefish Wine & Food Summit to northwest Montana Aug. 8, 9, and 10.
The event will consist of several symposiums, tastings, dinners, and book signings, all under the expansive Montana sky at Whitefish Mountain Resort. Proceeds from the summit will benefit the Big Mountain Firefighters Association and the Whitefish City Police and Fire Departments.
"We're hoping to celebrate wine and food as only Northwest Montana can," said resort marketing director Nick Polumbus. "In the same way that Whitefish has always been a uniquely laid-back corner of world-class skiing, this will be a uniquely unpretentious event in the world of fine wines."
Among those notable figures in attendance will be 2004 Chef of the Year and chef of the renowned Napa Rose Andrew Sutton, Master Sommelier Michael Jordan, Winemaker of the Year Adam Tolmach, Wine Bible author Karen MacNeil, International Wine Cellar editor Stephen D. Tanzer, and Wine Enthusiast editor Steve Heimoff.
Sutton will provide a live cooking demonstration during the "White Fish and White Wines on the Mountain" tasting Friday night, where winemakers in attendance will pair their favorite white wine offerings with various renditions of white fish. 
"It's going to be a great time," said Polumbus. "Good food, good wines, and good people. What more could you ask for?"
Several events during the summit have already sold out, however tickets for the White Fish and White Wines tasting on Friday, as well as the Grand Tasting on Saturday are still available. More information can be found at the event website – whitefishmountainwines.com, or by calling the resort at 877-SKI-FISH. 
Winemakers presenting wines will include Addamo Estate Vineyards, Adelsheim, Alta Maria, Arcadian Winery, Bergstrom, Bien Nacido Vineyards, Blackbird Vineyards, Chehalem, David Arthur Vineyards, Falcone Family Vineyard, Firestone Vineyard, Foley Estates Vineyard & Winery, Frank Family Vineyards, Herman's Story, Hill Family Vineyards, Hug Cellars, Kenneth Volk Vineyards, Lincourt Vineyards, Nadia, Native 9, Melville, Merus, Ojai Vineyard, Opus One, Paul Lato, Rosenblum, Rusack Vineyard, Samsara, Sequoia Grove, St. Francis, Stolpman, Three Rivers Winery, Williams Selyem, and others.
About Whitefish Mountain Resort
For more than 60 years, Whitefish Mountain Resort has been America's favorite destination for good times, good people, and great snow. Rising above the historic railroad town of Whitefish, in beautiful northwest Montana, the resort has gained notoriety for its laid-back vibe, world-class skiing, and spectacular summer recreation. Boasting more than 3,000 acres of bowls, chutes, and glades, and more than 300 inches of Rocky Mountain snow, Whitefish's Big Mountain is the quintessential skier's mountain. Ranked in the top 20 in SKI magazine's annual reader survey, it is just as well known for a pleasant lack of lift lines as it is for friendly people and deep powder.
When the snow melts, summer brings the breathtaking Walk in the Treetops canopy tour, lift serviced hiking and mountain biking, and breathtaking views of Glacier National Park, the Flathead Valley, and the Canadian Rocky Mountains to the resort. Just minutes away from downtown Whitefish, the Mountain Village offers a full range of amenities, including fine dining, shopping, entertainment, and family-friendly activities. For more information on visiting Whitefish, visit skiwhitefish.com or call 877-SKI-FISH.
---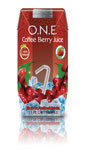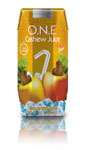 NEW BEVERAGES FROM
O.N.E. NATURAL EXPERIENCE
 
O.N.E. will be releaseing their healthy new beverages at the upcoming New York Fancy Food Show. The coffee berry juice is a great pick you up drink, and the cashew juice is perported to calm you down. For details visit:
www.onenaturalexperience.com.
---
2008 SAN LUIS OBISPO WINE INDUSTRIES
AWARDS ANNOUNCED AT MID-STATE FAIR 
Dedication, Passion and Commitment Describe Four Industry Leaders 
San Luis Obispo County's most prestigious wine industry honors were announced today by the Paso Robles Wine Country Alliance in partnership with the Independent Grape Growers of Paso Robles, the San Luis Obispo Vintners Association and past award recipients. The announcement of the 2008 Wine Industry awards took place during the California Mid-State Fair Premiere Party (Tuesday, July 22), officially kicking off the 2008 Mid-State Fair. Honorees included – Winemaker of the Year, Bill Sheffer of Halter Ranch Vineyard; Wine Grape Grower of the Year, Ric Fuller of Shimmin Canyon Vineyard; Wine Industry Person of the Year, Jerry Lohr of J. Lohr Vineyards & Wines and a Lifetime Achievement Award was presented to Dennis Collins (posthumously), Treana Winery and Big Red Vineyards. Each recipient was nominated and voted on by their peers for their leadership in California's third largest wine region, San Luis Obispo County. 
"It's an honor to recognize these leaders whom I have had the pleasure to work so closely in helping the region achieve national acclaim," said Stacie Jacob, Executive Director of the Paso Robles Wine Country Alliance. "Dedication to success, commitment to hard work and passion for the wine business only begins to summarize these leaders in our wine community." 
The wine and wine grape industry contributes $1.8B to the local economy as the largest value-added agriculture product in San Luis Obispo County. The industry employs more than 8,000 and attracts more than 1.2 million wine tourists annually. 
The winners of the 2008 Wine Industry Awards will be recognized throughout the Mid-State Fair activities. Images of the award winners are available upon request. 
Winemaker of the Year — William Sheffer, Halter Ranch Vineyard
Winemaker, Bill Sheffer, began his winemaking career in the Paso Robles AVA during the early 1980s at the historic Estrella River Winery. During his 25-year winemaking career Sheffer has worked at Adelaida Cellars, J. Lohr Vineyards & Wines, Eberle Winery and currently serves as the winemaker at Halter Ranch Vineyard. Capturing different perspectives and feeding his adventurous spirit Sheffer brings international experience to the region during his stints at Viña Santa Rita in Chile, Rapara Road Vintners in New Zealand, and La Viña Winery in Valencia, Spain.
Sheffer's approach to winemaking is to tailor a wine's style to the character of the fruit the vineyard produces making wines that are fully evocative of their variety and place. At Halter Ranch, he remains true to his method, as he transforms the superb fruit into richly flavored wines with bright acidity and a refreshing vein of minerality.
Sheffer is anything but a traditionalist as his vivacious, somewhat quirky character drives his passion for winemaking. Bill also raises lambs, hogs, and dabbles in charcuterie (cured meats).
He loves to cook and get his hands dirty in the Halter Ranch garden; that is, when he's not out chasing down his brood of vineyard chickens.
Wine Grape Grower of the Year – Ric Fuller, Shimmin Canyon Vineyard
Ric Fuller's roots in agriculture trace back to his family's history in Colonial Virginia. His family has always been involved with agriculture and as the Great Westward Expansion took place, his family moved west, and finally in the 1930s settled in the San Joaquin Valley. After earning his Master's degree in horticulture at U.C. Davis, Fuller launched his career working for Paul Masson Vineyards in Soledad. He focused on field research and started the only private vineyard research lab in the Central Coast. He planted and managed 1,822 vineyard acres in Monterey County.
In 1977 Herman Schwartz of Continental Vineyards, (now Shimmin Canyon Vineyards) recruited Fuller to join the relatively unknown viticultural area of Paso Robles Calif. Fuller moved to Paso Robles where he and his wife, Etta raised their family. In the early 1990s Fuller joined fellow wine grape industry persons and founded the Paso Robles Vintners and Growers Association (now Paso Robles Wine Country Alliance). Fuller was a founding Director, and the first Grower Chairman of the organization. He served another term on the Board of Directors in 2006. 
Fuller is also involved in the local FFA chapter coaching the Grapevine Pruning team. He is also a member of the Paso Robles AVA committee, which includes a master AVA plan to create 11 new sub appellations which will further define the uniqueness of the Paso Robles AVA. Fuller has seen the vineyard he's nurtured over the years mature to produce top quality wines, and become a true landmark vineyard in the emerging Paso Robles AVA.
Wine Industry Person of the Year – Jerry Lohr, J. Lohr Vineyards and Wines
The son of a hard-working South Dakota farming family, Jerry Lohr was born and raised on what would now be called an organic farm. The importance of planting each individual crop in its appropriate place was instilled in him from an early age. Lohr grew to understand that every crop has a natural ability to excel under very specific growing conditions. This knowledge would later become instrumental in his success as a winegrower. As a Stanford Ph.D. graduate and after his stint as an Air Force captain, Lohr opened a land development and custom home building business, but his passion for farming and an appreciation of wine soon led him to take on a new challenge: winegrowing.
Lohr dove headfirst into his new endeavor with an extensive investigation of California grape growing regions in the late 1960s. Aware of the importance of climate, soil quality, and location, Lohr finally selected the Arroyo Seco region of Monterey County for his first vineyard in 1971. He was also among the first to realize the tremendous untapped promise of Paso Robles, in San Luis Obispo County and, in 1986, he began planting cabernet sauvignon, merlot and other red varietals on what is now 2,000 acres of vineyards. 
Respected universally by his peers for his intimate understanding of California winegrowing, Lohr's knowledge on the subject is vast. He can address any facet of the winegrowing process, be it scientific or agricultural. An industry leader and one of the few remaining substantial independents, Lohr is a fervent advocate for the Arroyo Seco region of Monterey County and Paso Robles, regularly investing his energy and resources to champion these regions. 
Lohr's dedication goes beyond J. Lohr Vineyards & Wines. His work on behalf of the entire industry has included posts as director and chair of the Wine Institute and chair of the Regional Winegrower's Council. He is also one of the four founding members of Wine Vision, an industry group that promotes a long-range view of the wine industry.  Additionally, Lohr founded the 
National Grape and Wine Initiative (NGWI) and now serves as president. NGWI is a nationwide coalition representing grape growers, processors, wineries, and representatives of academic institutions and cooperative extension organizations committed to improving the industry. Over the course of his career, Lohr has served as founding director, four-time president, and chair of the marketing committee of the Monterey Vintners and Growers Association. He has also served as director and chair of the marketing committee for the Paso Robles Vintners and Growers Association.
Lifetime Achievement Award – Dennis T. Collins (posthumously), Treana Winery and Big Red Vineyards
A veteran of the wine industry, Dennis Collins worked with Gallo in the early 1970's, in quality control then went to work with Franzia Winery in Escalon. Hired away by Cuno Filtration Company and later by Millipore Corporation, he was transferred to Boston, MA. 
In the early 80's, a desire to be closer to his son in California, and a passion for the wine business, inspired the development of his own winery equipment business – Vintner Supply Company.  One of the company's first clients was Bronco Wine Company.  Through the course of this association, Vintner Supply Company became a sub-business of Bronco and Dennis' position evolved into international wine sales. He directed the export program of Bronco wines and oversaw the Ambassador Wine Program, selling U.S. wines to embassies around the world. For a short time he opened an international office in Denmark.
In 1996, the Collins family moved to Paso Robles to establish Big Red Vineyard, a family run vineyard operation. During this time, he worked for the Joseph Ciatti Company as a wine broker. In 2002, Collins was named General Manager at Treana Winery, a family owned and operated winery in Paso Robles, producing Treana and Liberty School wines.  Here, he oversaw daily operations of this 300,000 case winery. His Board affiliations included the Paso Robles Wine Country Alliance and the Wine Institute.
In addition to the wine business, Dennis enjoyed hunting and working with the Boy Scouts – he was the Scoutmaster for Troop 60 for over five years.
Dennis passed away on March 27, 2008 due to complications from multiple-Myeloma. His wife Kathy resides in Paso Robles, daughter Amanda attends the University of Santa Clara, son Carter attends California University at Chico State and son, Tennyson lives with his wife Brynie Collins in Los Angeles. Collins' philosophy about the wine business can be summed up in one word - "Passion" - the only way to be successful is to have a true passion for the business.
The Paso Robles Wine Country Alliance (Alliance), represents wineries, growers and businesses in Paso Robles Wine Country. Centrally located between San Francisco and Los Angeles, along California's Central Coast, Paso Robles Wine Country is California's fastest growing wine region. It encompasses more than 26,000 vineyard acres and 200 wineries. For more information, visit
 www.pasowine.com.
---
CABERNET CORPORATION ANNOUNCES FIVE
EXTRAORDINARY NEW MALBECS EXCLUSIVELY
100 YEAR-OLD "OLD VINE" FROM ARGENTINA

Novato based international wine importers Cabernet Corporation announces an exclusive, limited collection of five new 100-Year "Old Vine" Malbecs imported from the Malbec-only vineyards of Belasco de Baquedano estate in Agrelo, Lujan de Cuyo in the Mendoza region of Argentina.
 
A rare find, the 222 acres are planted with original, French clones, and the wines are unfiltered and unstabilized in the traditional artisan style to preserve subtle aromas and flavors while promoting richness, body and color. They are crafted by consultant winemaker Bertrand Bourdil (one of only two winemakers to receive three 100-point scores from Robert Parker), with winemaker Dario Burgos.
 
The wines include:
 
SWINTO. A brilliant deep garnet color. Complex, darkly fruity and earthy on the nose, with a luscious palate of ripe red stone fruits and jams accented with spicy, toasty notes. Generously flavorful, dense and unfiltered, for an outstanding balance of Malbec's signature robust character and silky elegance. Aged 18 months in French oak. Suggested retail price is mid-$30s.
 
AR GUENTOTA. Lush, with juicy dark berry, plum and raisin flavors alongside deep toast and spice notes. Aged 12 months in French oak. Suggested retail price is mid-$20s.
 
LLAMA. A rich ruby-purple color. Boasting elegant flavors of blackberries, ripe plum and robust spices with good balance and structure. Aged 6 months in French oak. Suggested retail price is $15.
 
ROSA DE ARGENTINA A bright red ruby colored rosé, this well-structured wine boasts lavish
cherries, ripe raspberries and strawberries on the nose and in the mouth, with a stylish and crisp finish. Suggested retail price is $15.
 
Lujan de Cuyo is one of the world's premier grape-growing areas, designated its own DOC in 1989 (recognized by the European Commission Organization of Vine and Wine in 1993).
Belasco de Baquedano is owned by Juan Ignacio Belasco, a Spaniard who also owns three wineries in some of the most cutting edge viticultural regions of Spain (Navarra, Toro and Rueda). An expert in high-end Spanish and French winemaking techniques, he explored Argentine vineyards for more than a decade with renowned wine consultant Bertrand Bourdil until they discovered the property that is now Belasco de Baquedano.
"The addition of the Belasco wines to our portfolio is an excellent fit," said Eric Axelsen, co-CEO of Cabernet Corporation. "From the time we imported our first wine from Chile in 1986, we have had a dedicated emphasis on South American wines. They quality is exceptional, and the value is remarkable."
Cabernet Corporation is a 29-year-old family-owned international wine merchant. Based in Northern California, it is a joint venture owner of Viña La Playa, with annual sales of approximately 200,000 cases of award-winning, estate-bottled wines. In the United States, Cabernet Corporation imports La Playa; plus Don Rodolfo from Cafayate, Argentina; Belasco de Baquedano from Lujan de Cuyon, Argentina; and Proyecto Cuatro from Spain. For more information: www.cabernetcorp.com http://www.cabernetcorp.com.

---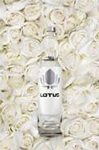 WHITE LOTUS VODKA PROMISES
BETTER VODKA AND BETTER KARMA
New Premium enhanced vodka line enjoys rapid growth in northern California
San Francisco-based Delicious Brands has successfully launched White Lotus, the first in its new line of premium lifestyle-enhancing vodkas. White Lotus combines premium vodka with all-natural ingredients.  "Our friends were looking for something new in vodka that tasted amazing AND complimented their lifestyle, explains Founder and CEO Rob Bailey. "We spent thousands of hours working with vodka experts to give them just that, and our hometown audience has responded."
Lotus' hometown audience has responded enthusiastically.  Lotus Vodka has been working with top mixologists in San Francisco to develop fresh cocktail innovations with healthy ingredients like fresh pomegranate and acai juice that both compliment Lotus' mission and fuse perfectly with the unique flavor profile of White Lotus.   Lotus can now be found in more than 200 select restaurants and lounges in Northern California including The Clift Hotel; the W Hotel, Boulevard, Chaya, and Ozumo; and will soon start appearing in Los Angeles and other key markets..  More formulations of Lotus are soon to follow.
Bailey's plans for vodka enlightenment extend into the company's actions in the community.  A portion of the proceeds from White Lotus will be donated to local charities that promote health and the arts .  Lotus' commitment extends from community-based outreach to the production of the vodka, which is made locally in the Bay Area and the packaging makes extensive use of recycled materials.  The company is headquartered in San Francisco's South of Market district.
Lotus Vodka has been funded by angel investors from the tech world including Jeff Fluhr, founder of Stubhub and Jonathan Abrams, founder of Friendster..
ABOUT LOTUS VODKA:  
Lotus Vodka is San Francisco based company that is a pioneer in the new category of enhanced vodkas.  Its first release is White Lotus.   Information about Lotus Vodka events and products is available at
http://www.lotusvodka.com.  
---
BLUE LOTUS VODKA BLENDS
NEW INGREDIENTS FOR SUPERIOR TASTE
Latest in Lotus' premium enhanced vodka line debuts with guarana, taurine and caffeine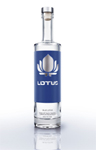 In response to the rapid embrace of its White Lotus vodka, Delicious Brands today announced an early launch of its second premium enhanced vodka, Blue Lotus Vodka. Like White Lotus, Delicious Brands produces Blue Lotus in San Francisco, utilizes environmentally friendly packaging, and donates a portion of sales proceeds to local and national charities. With exciting ingredients and a commitment to helping the community, Blue Lotus offers socially-minded sippers a beverage that does good AND tastes amazing.
The idea behind the Blue Lotus was to offer discerning drinkers a first-rate enhanced vodka. "Just miles away from the Wine Country, the San Francisco Bay Area is home to some of the most sophisticated palates anywhere," explains Delicious Brands CEO and Founder Rob Bailey.  "While many enhanced spirits have been introduced recently, we wanted to offer one with a superior flavor profile that customers expect and demand."
While the consumer launch of Blue Lotus comes quickly on the heels of White Lotus, both vodkas result from several years of intensive research on the part of vodka experts. "Anyone can put caffeine in vodka," adds Bailey. "Making it taste good? Well, that takes time."
What hasn't taken time is Lotus' blitz of the Northern California marketplace. White Lotus can now be found in almost 250 select restaurants,  lounges and stores in Northern California including--Hotel Vitale, Clift Hotel, W Hotel, Boulevard, Chaya, Ambassador, and Ozumo—and has just launched in Los Angeles. National rollout to key markets to continue in early 2008.
While the taste speaks for itself, the "social benefits" of Lotus Vodka are significant. In its first few months in the marketplace, Lotus Vodka has partnered with numerous San Francisco-based non-profits, including Project Ahimsa, Pathways for Kids and the Dalai Lama Foundation. Bailey will continue to shepherd and expand Lotus Vodka's charity efforts as its distribution widens, working primarily on behalf of neighborhood communities where it is sold, as an "effective way to really make a difference." For more information on Lotus Vodka, visit: http://www.lotusvodka.com.
ABOUT LOTUS VODKA:  
San Francisco-based Lotus Vodka is a pioneer in the new category of enhanced spirits.  Its first releases are White Lotus and Blue Lotus vodkas.  Drawing on CEO and Founder Rob Bailey's background in technology, Lotus Vodka has been funded by angel investors from the tech world including Jeff Fluhr, founder of Stubhub, and Jonathan Abrams, founder of Friendster.  Information about Lotus Vodka events and products is available at http://www.lotusvodka.com.  
---
ROOT BEER RECIPES
Now root beer lovers can have their float and spike it too.  To make a root beer float with a kick and other dessert cocktails, try these recipes below.
Root Beer Float
2 oz. Three Olives Root Beer Vodka
4 oz. root beer
Float 1 scoop vanilla ice cream on top
OOOrange Creamsicle
2 oz. Three Olives Vanilla Vodka
4 oz. orange soda
Float 1 scoop vanilla ice cream on top
Cherry Coke Float
2 oz. Three Olives Cherry Vodka
4 oz. Coca-Cola
Float 1 scoop vanilla ice cream on top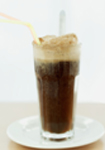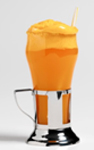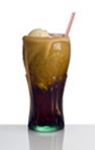 ---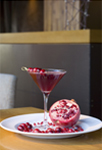 BUDDHA BREEZE 
2 oz Lotus Vodka
2 oz Fresh Pomegranate Juice
1 oz Fresh Cranberry Juice
Splash Fresh Lime Juice
Garnish w/ Orange slice or Skewered Cranberries
---