SIPS  .   .  .
DIGS! SANTA BARBARA OLD SPANISH DAYS FIESTA
Morning Mass to Dancing in the Zoo
by Bonnie Carroll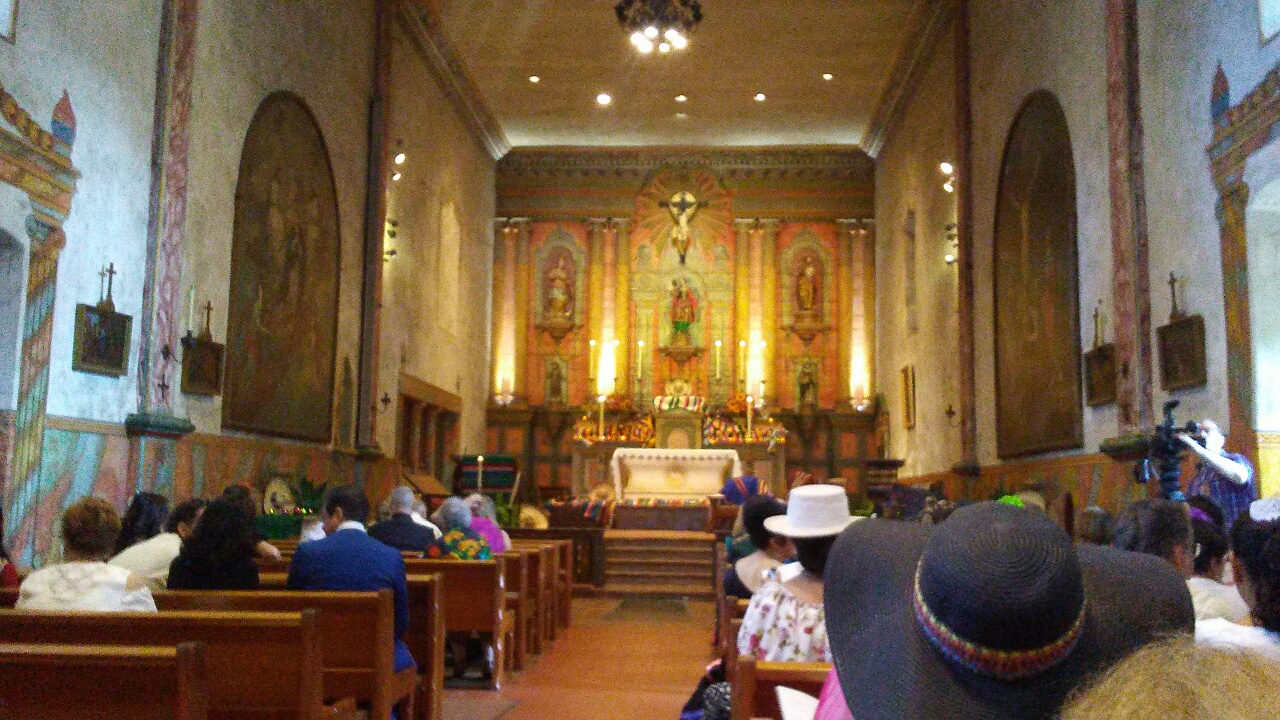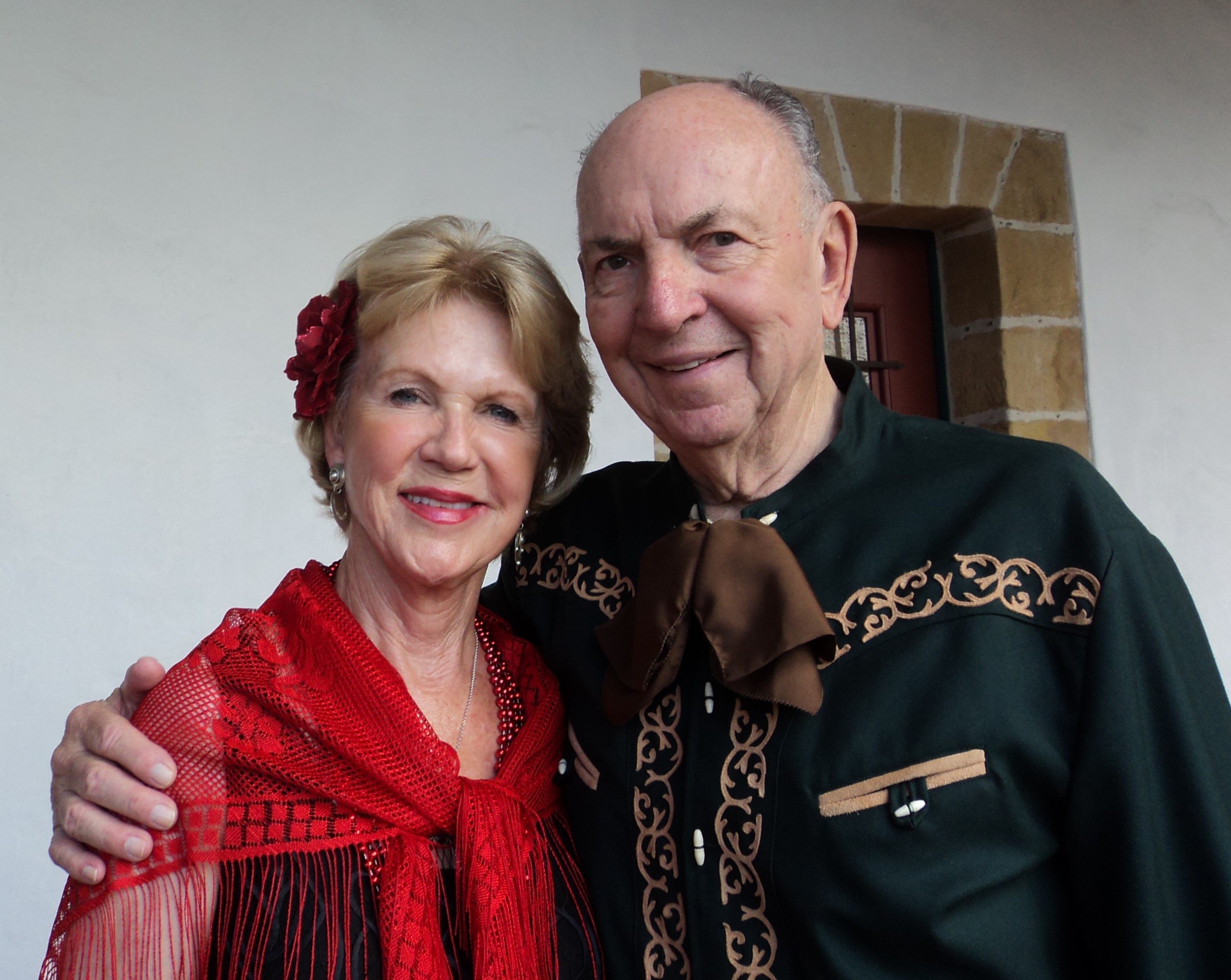 The beautiful High Mass (La Misa del Presidenta) held in the Old Spanish Mission was well attended by Old Spanish Days dignitaries, and local residents wishing to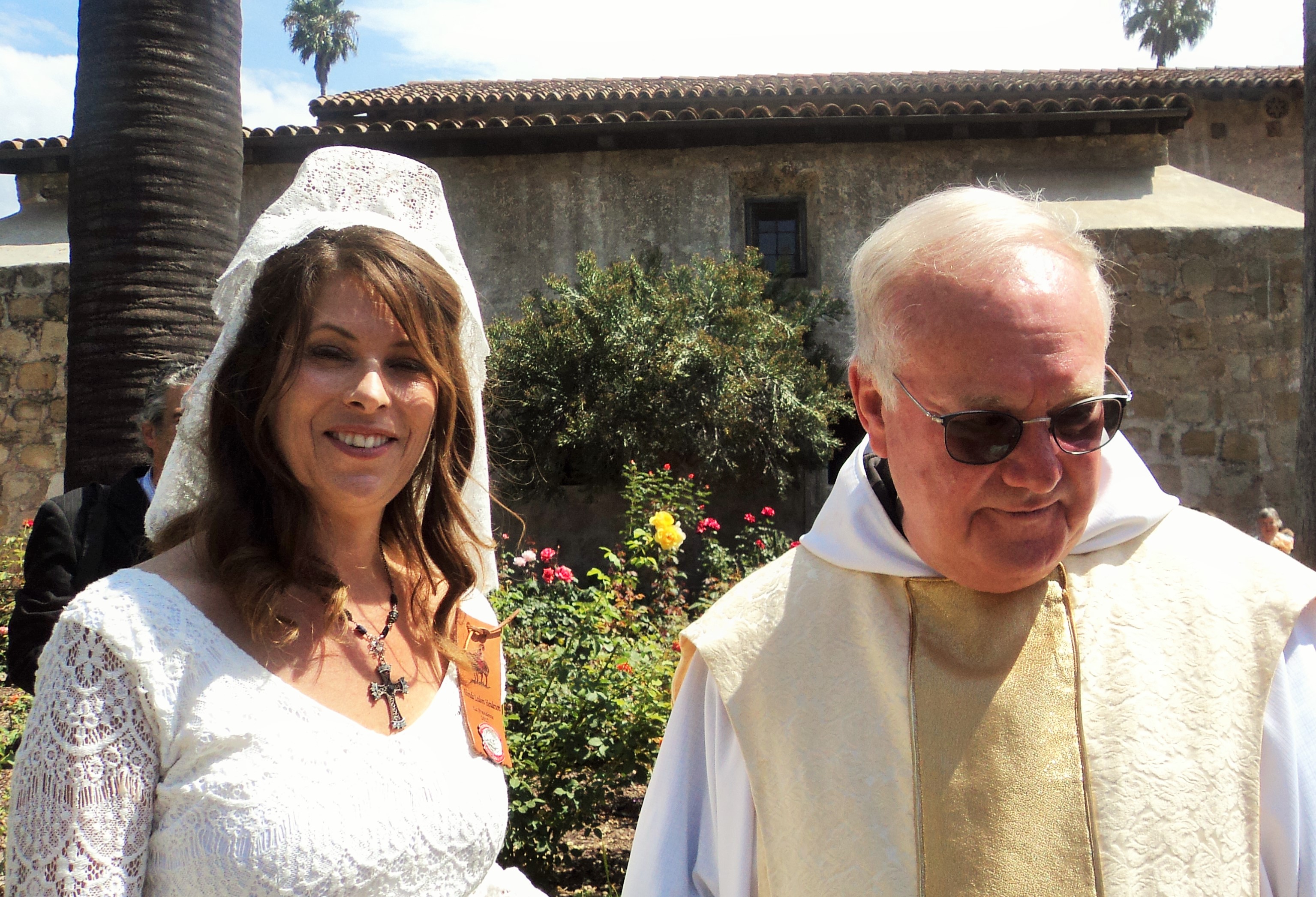 join in the celebration of the beginning of the 93th Old Spanish Days in Santa Barbara. Father Larry and his brothers presented the honorary Mass, where Gerd and Peter Jordano were presenters of the communion gifts. La Presidente Rhonda Ledson Henderson gave a brief thanks to Father Larry, the Old Spanish Days Board, and her family for all their support in carrying out her duties as 2017 La Presidente. Following Mass a reception was held in the Mission Rose Garden where refreshments were served to all in attendance.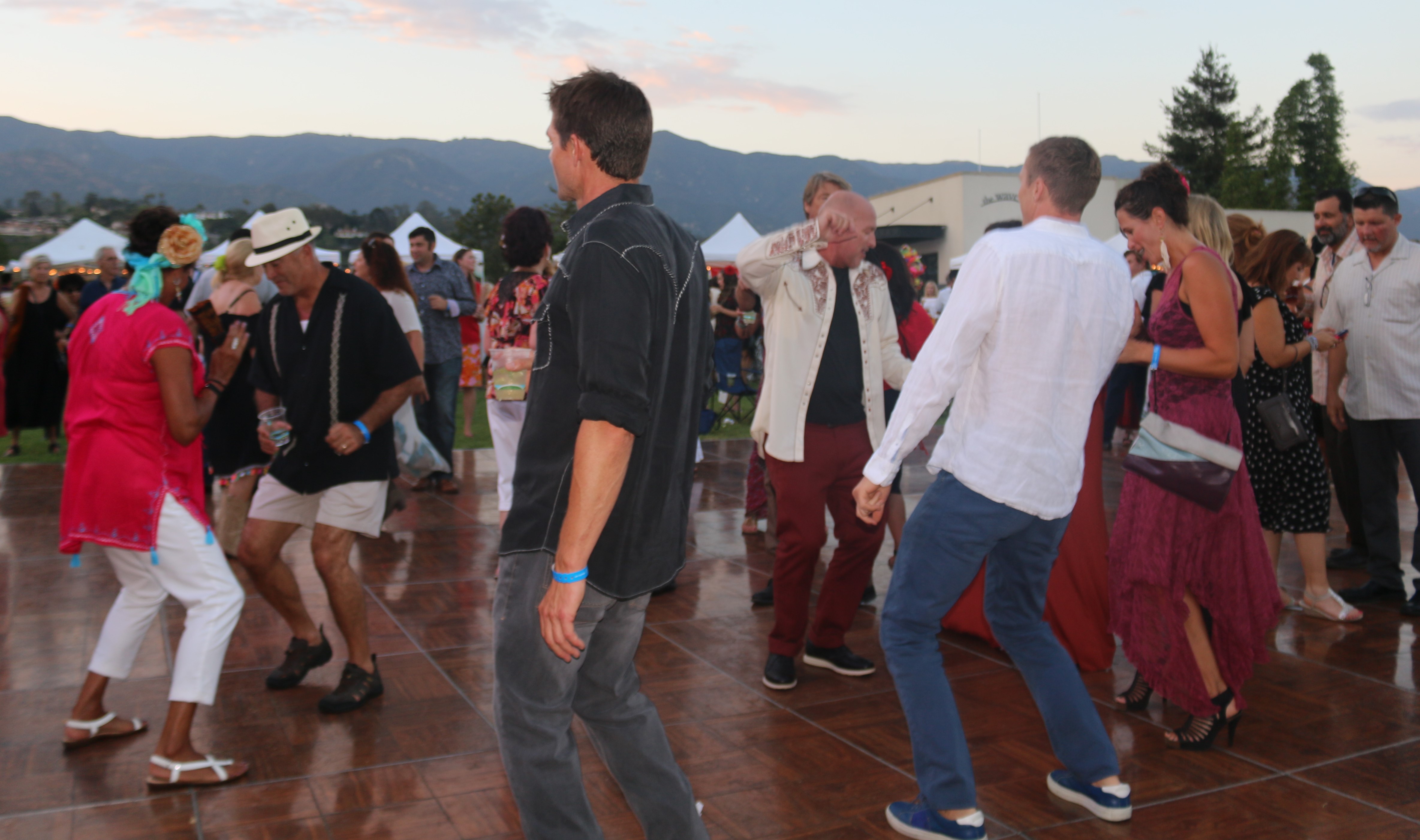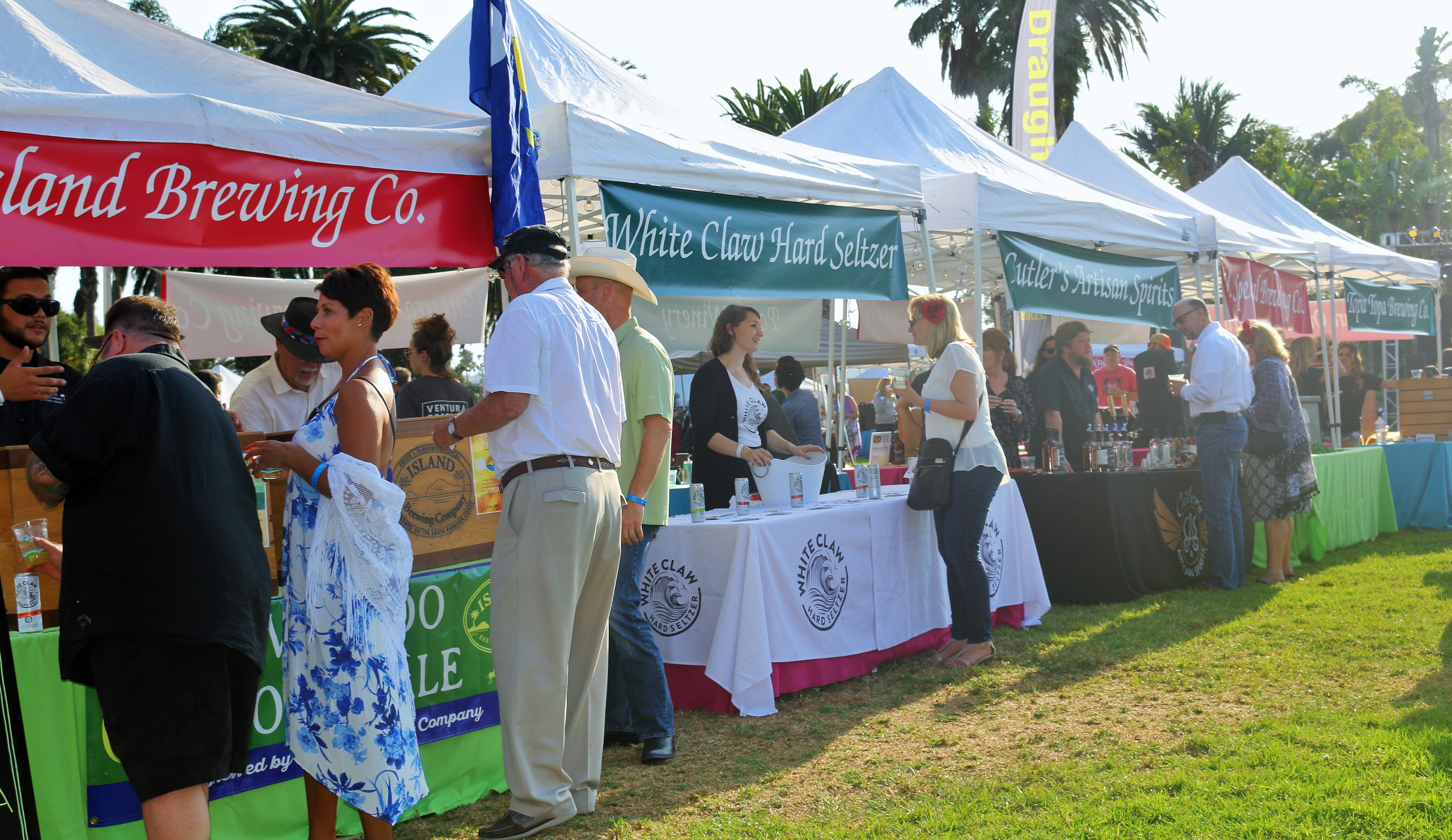 That night the DIGS! (Celebration de los Dignatarios) began at sunset on the ground of the Santa Barbara Zoo where hot live music, amazing tastes from local restaurants and a bevy of cool and delicious sips were enjoyed. DJ Hecktik sounds were danced to by fun loving guests donning their finest Old Spanish Days garb.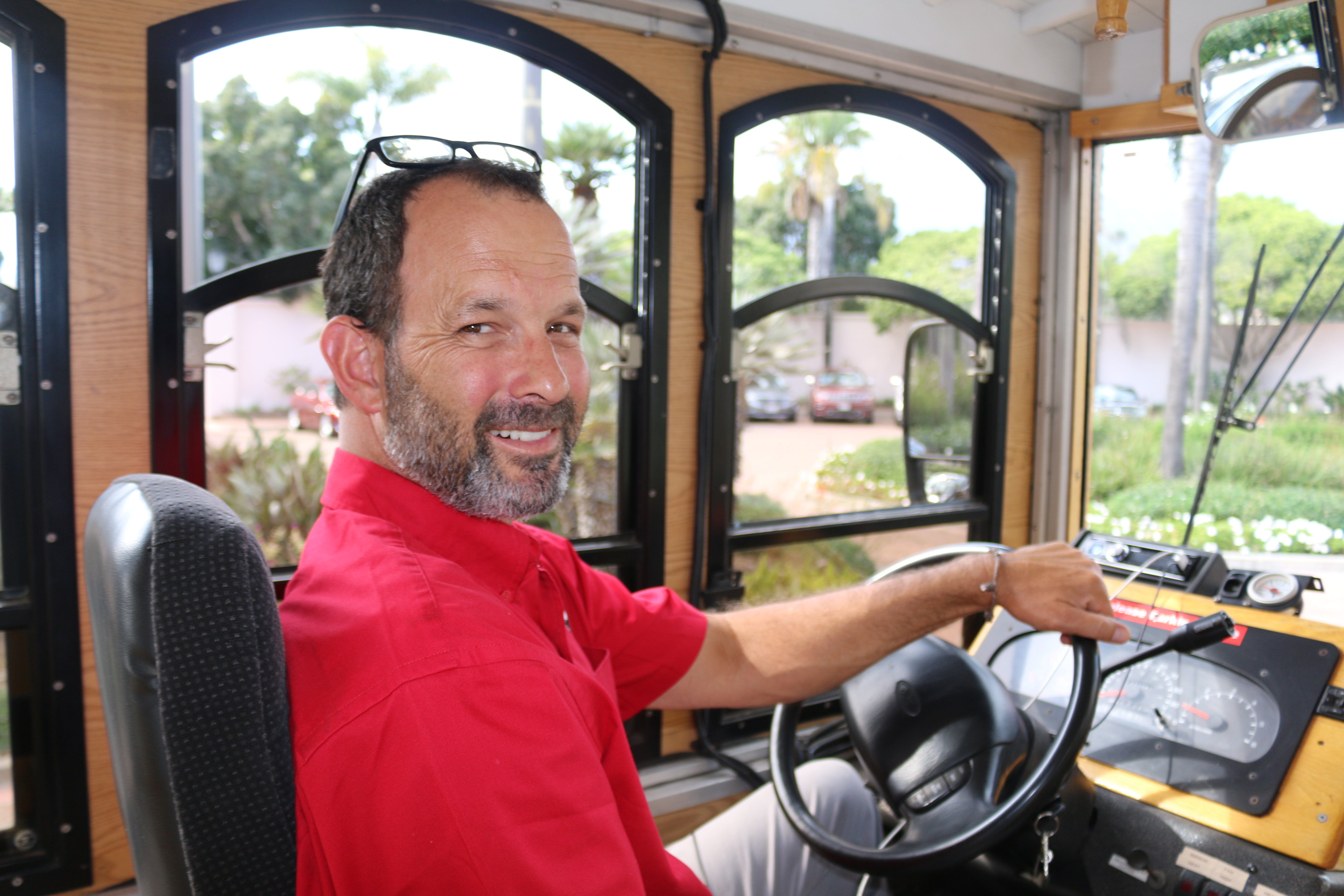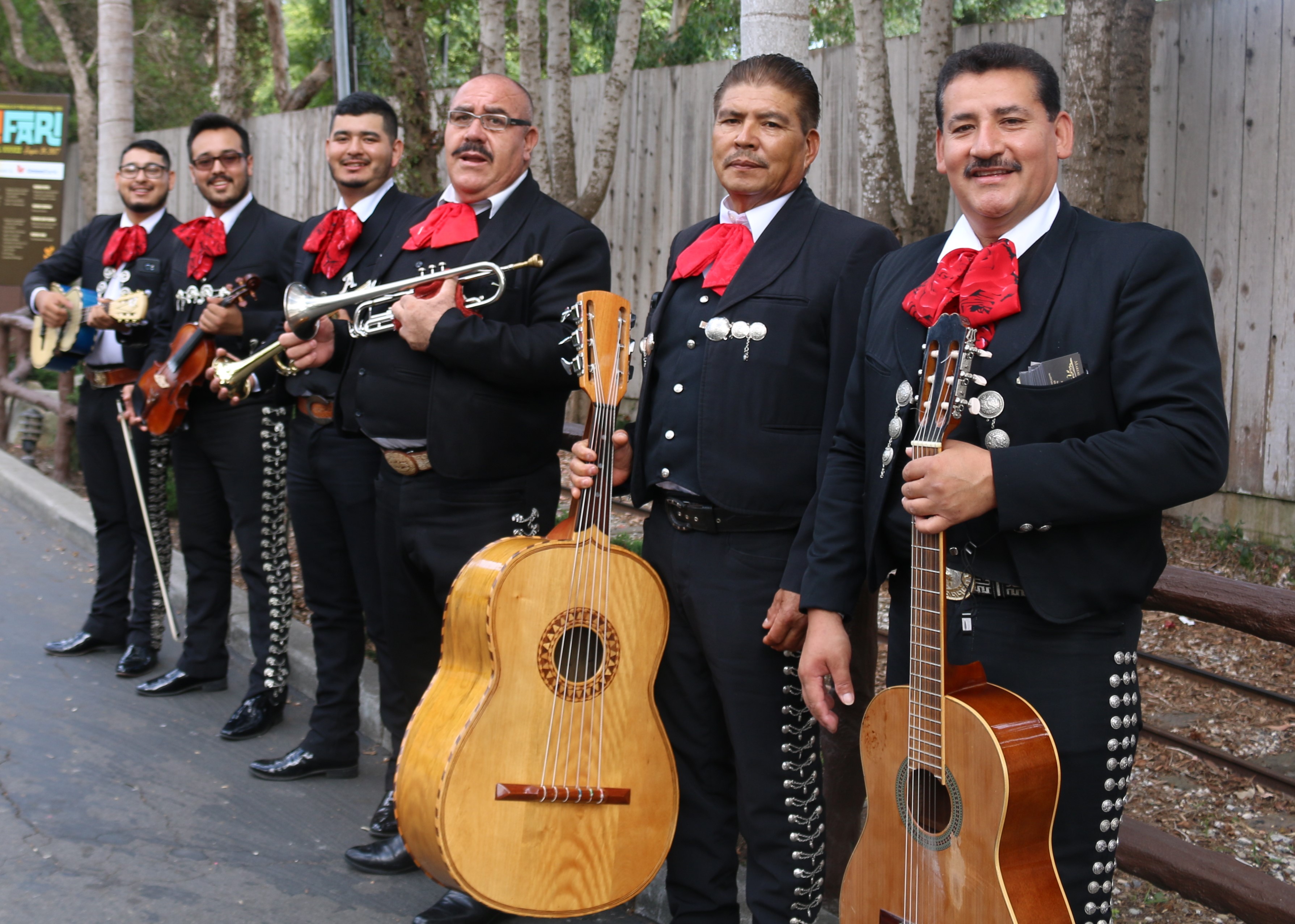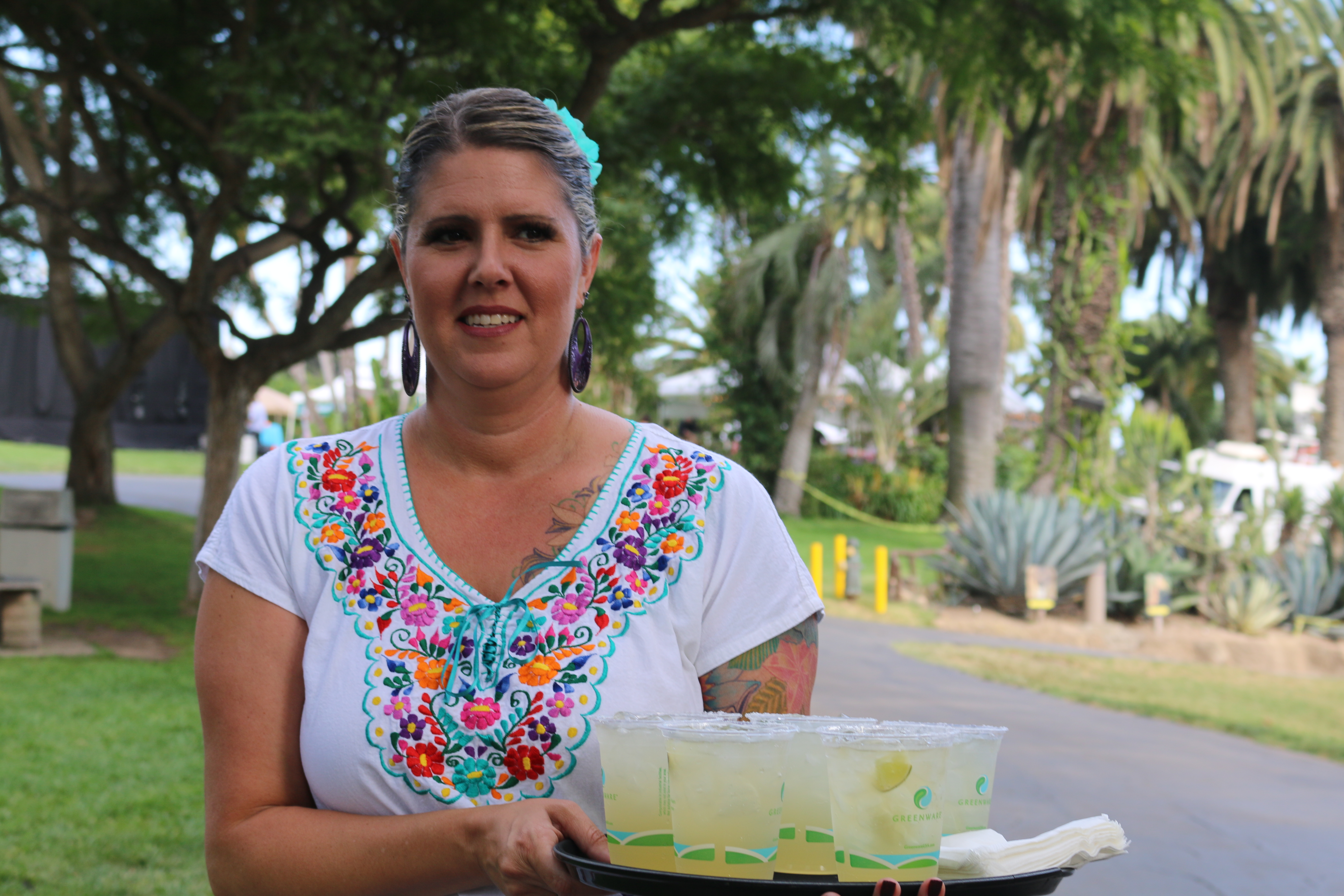 Fess Parker Double Tree Resort & Spa provided trolley rides to and from DIGS! and everyone seemed to love arriving in a Santa Barbara trolley. The driver was a very entertaining guy, and it was beyond nice not to have to hassle trying to find a parking space in or near the zoo.Guests were greeted by Mariachi's and Margarita's!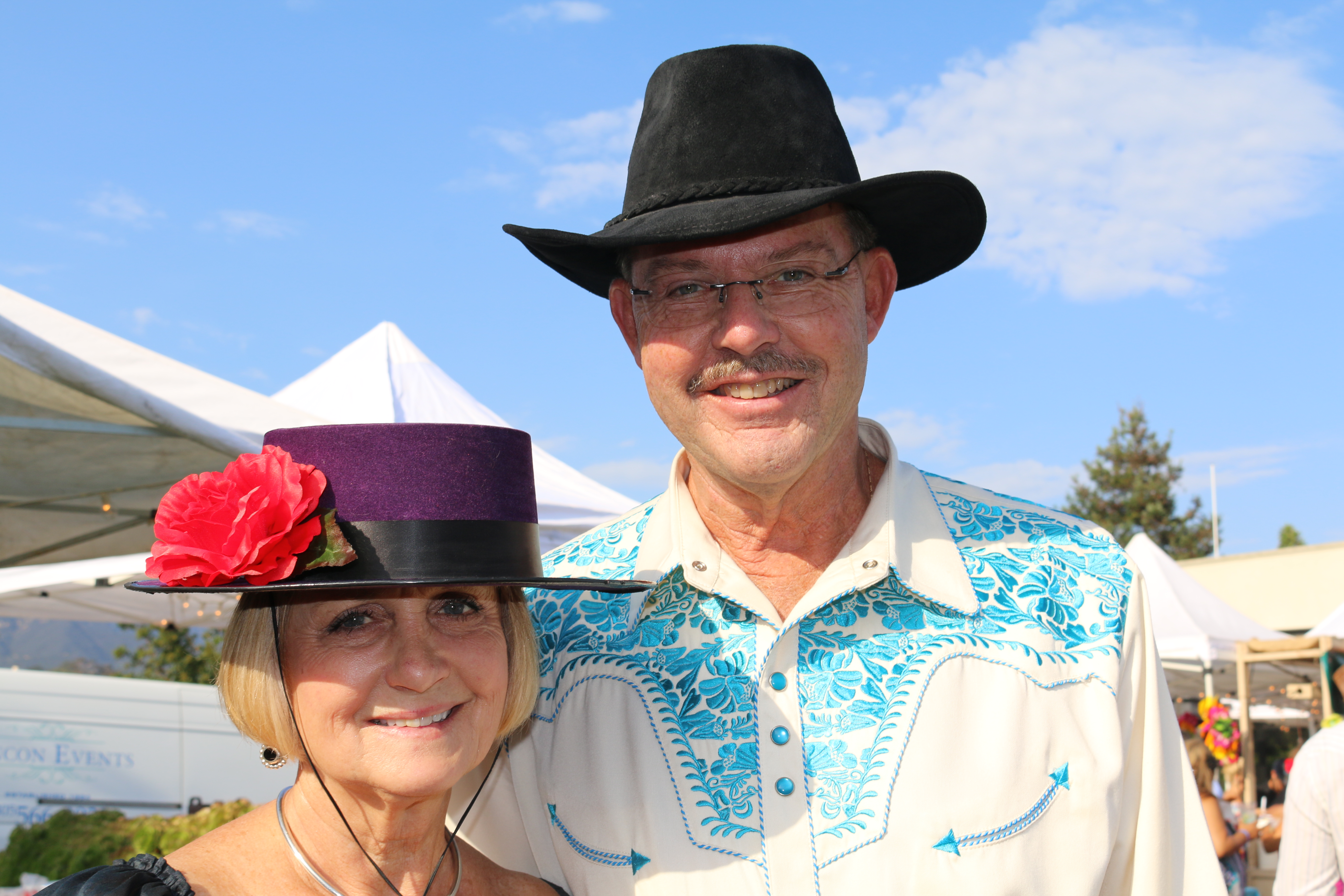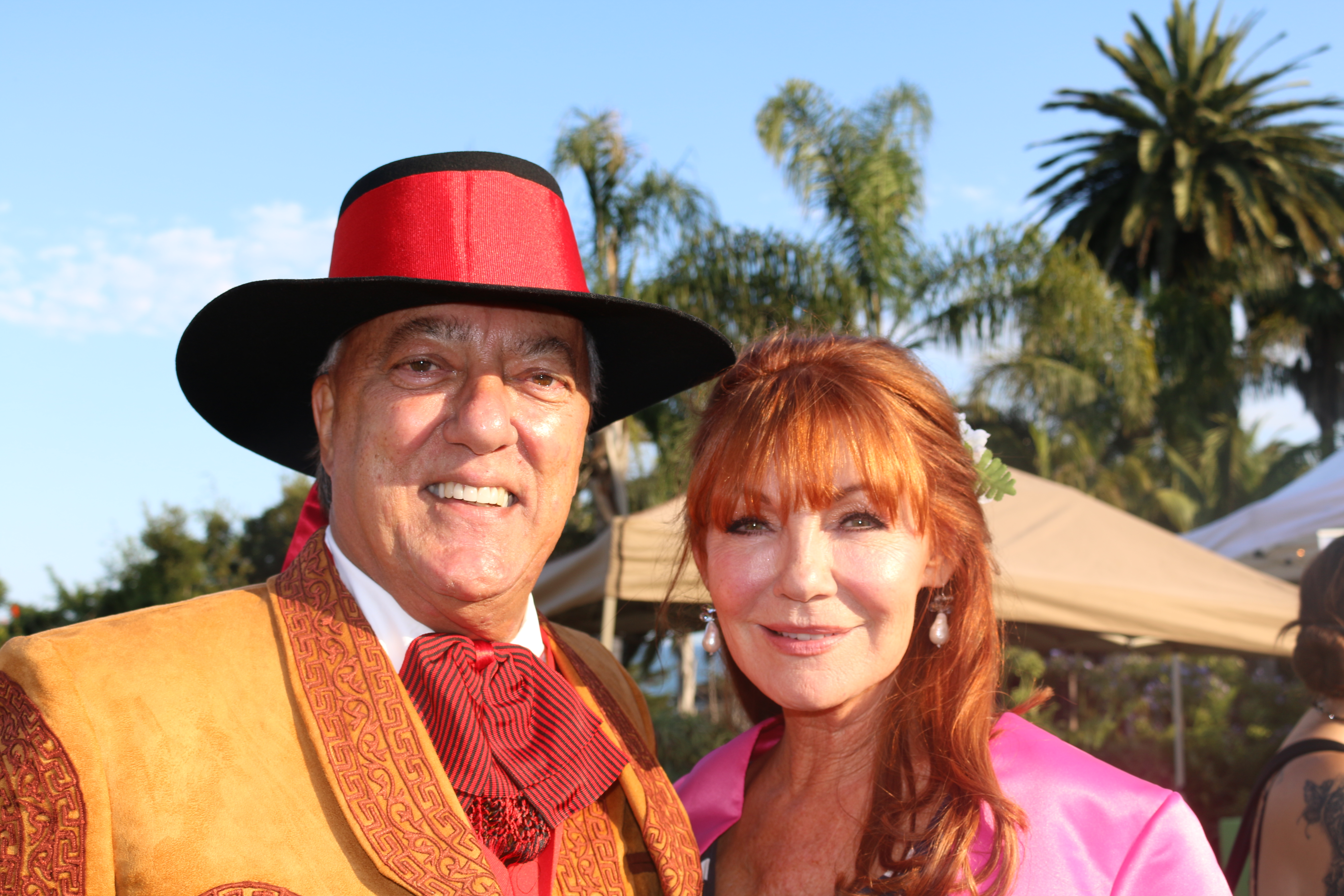 Anyone who is anyone (or wants to be) tries to plug into the DIGS! do in the Zoo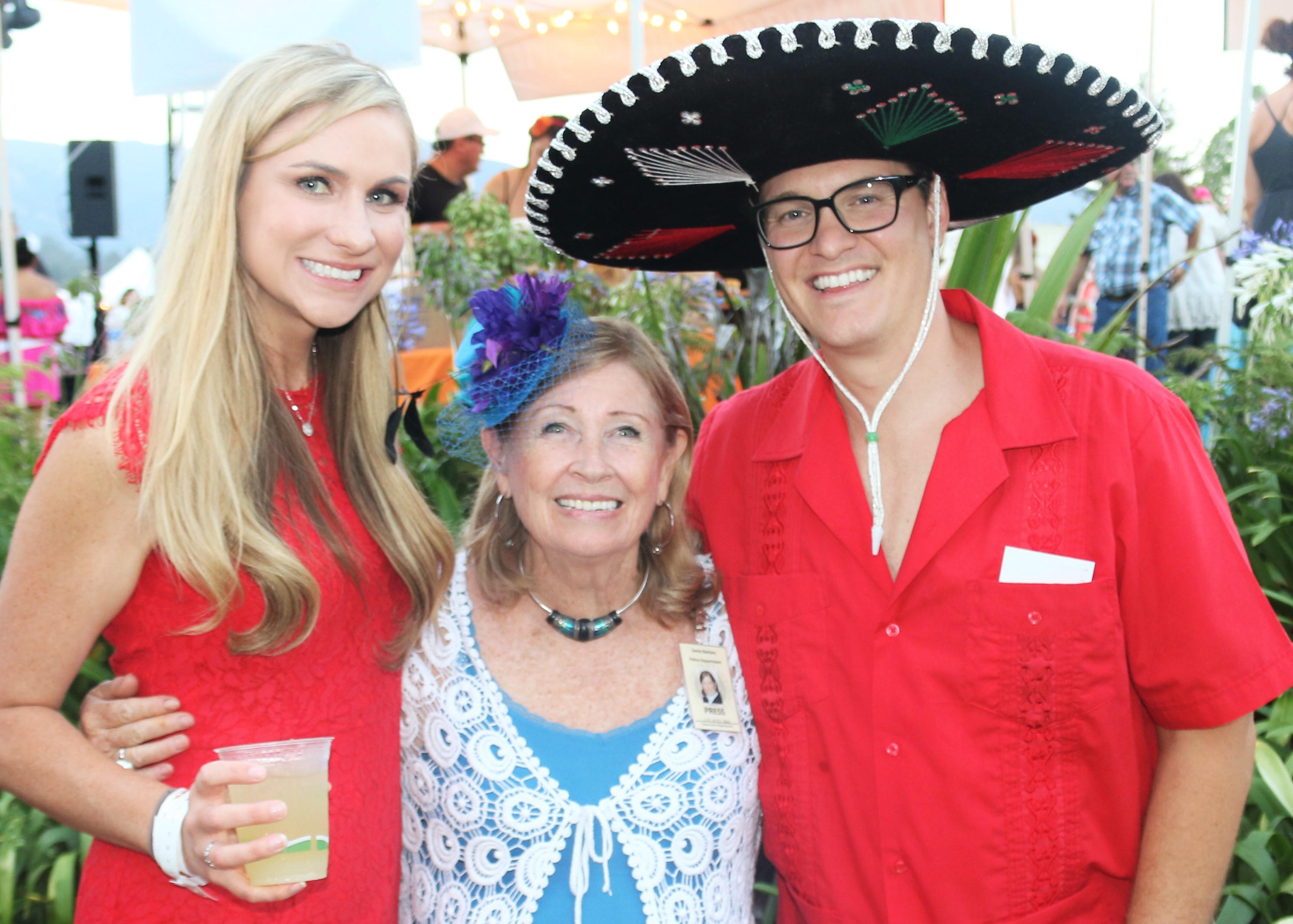 which is considered the best party of Fiesta, and always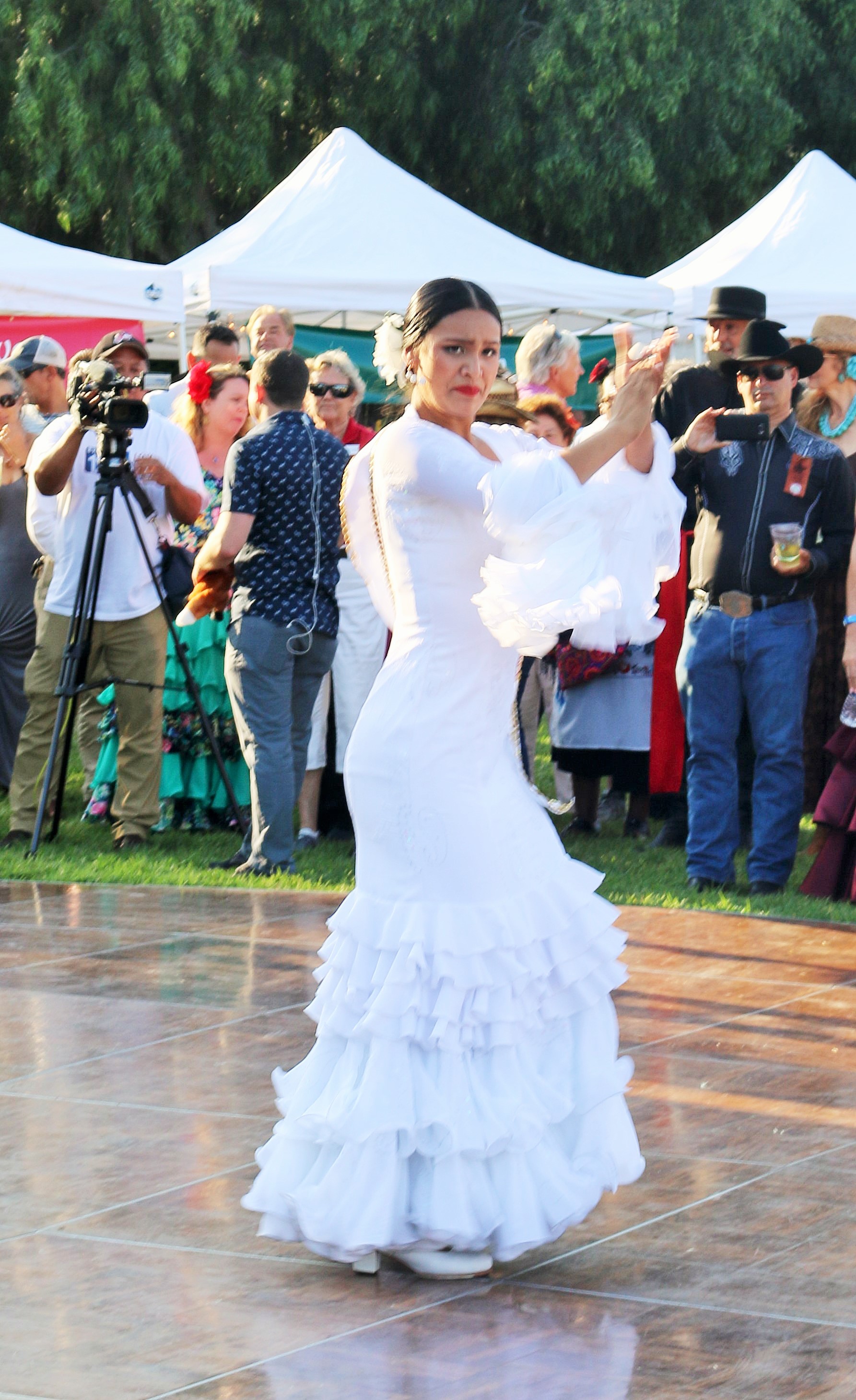 attracts a who's who of Santa Barbara VIPs and elite. Among the 2017 VIPs in attendance were Hal Conklin, El Presidenta Rhonda Ledson Henderson, Mayor Helene Schneider, Councilwoman Cathy Morilla, Das Williams, Chief of Police Lori Luhnow, Joe Buttitta & Kelsey Gerckens KEYT3, the two Franciscan Fathers of Santa Barbara Mission, an army of media and fun loving guests. The Spirit of Fiesta 2017 Norma Escarcega gave a brilliant performance that delighted DIGS! guests.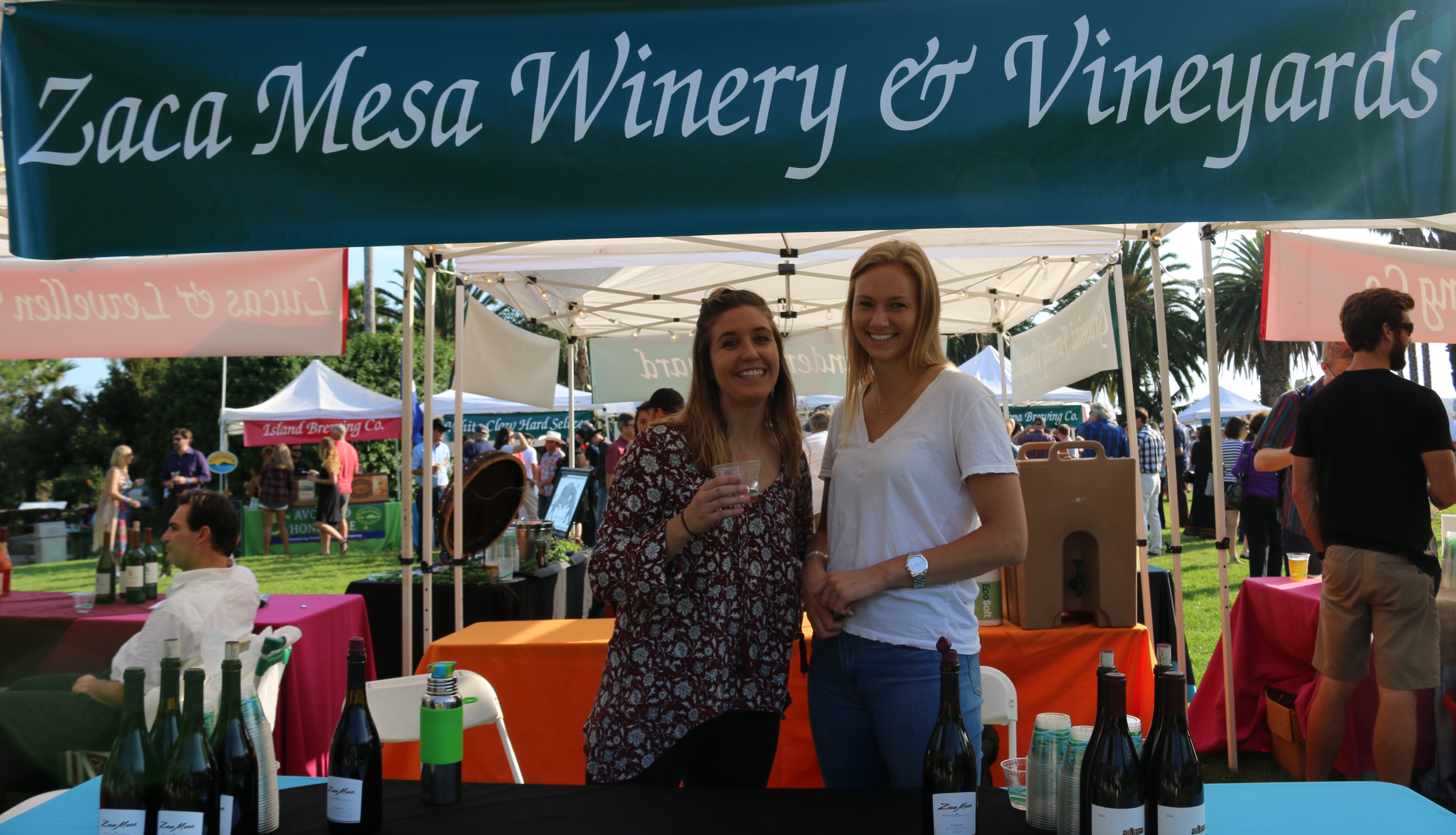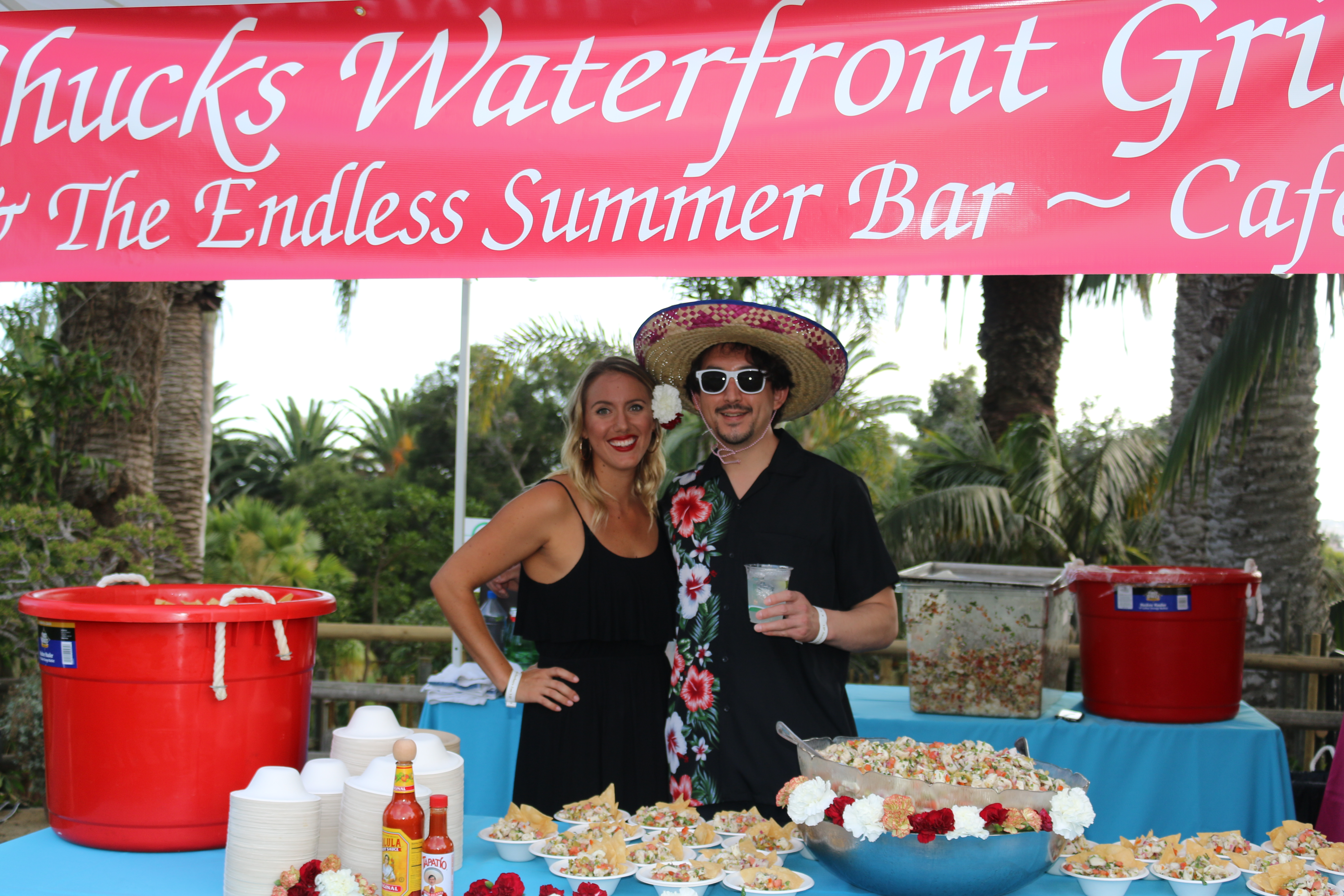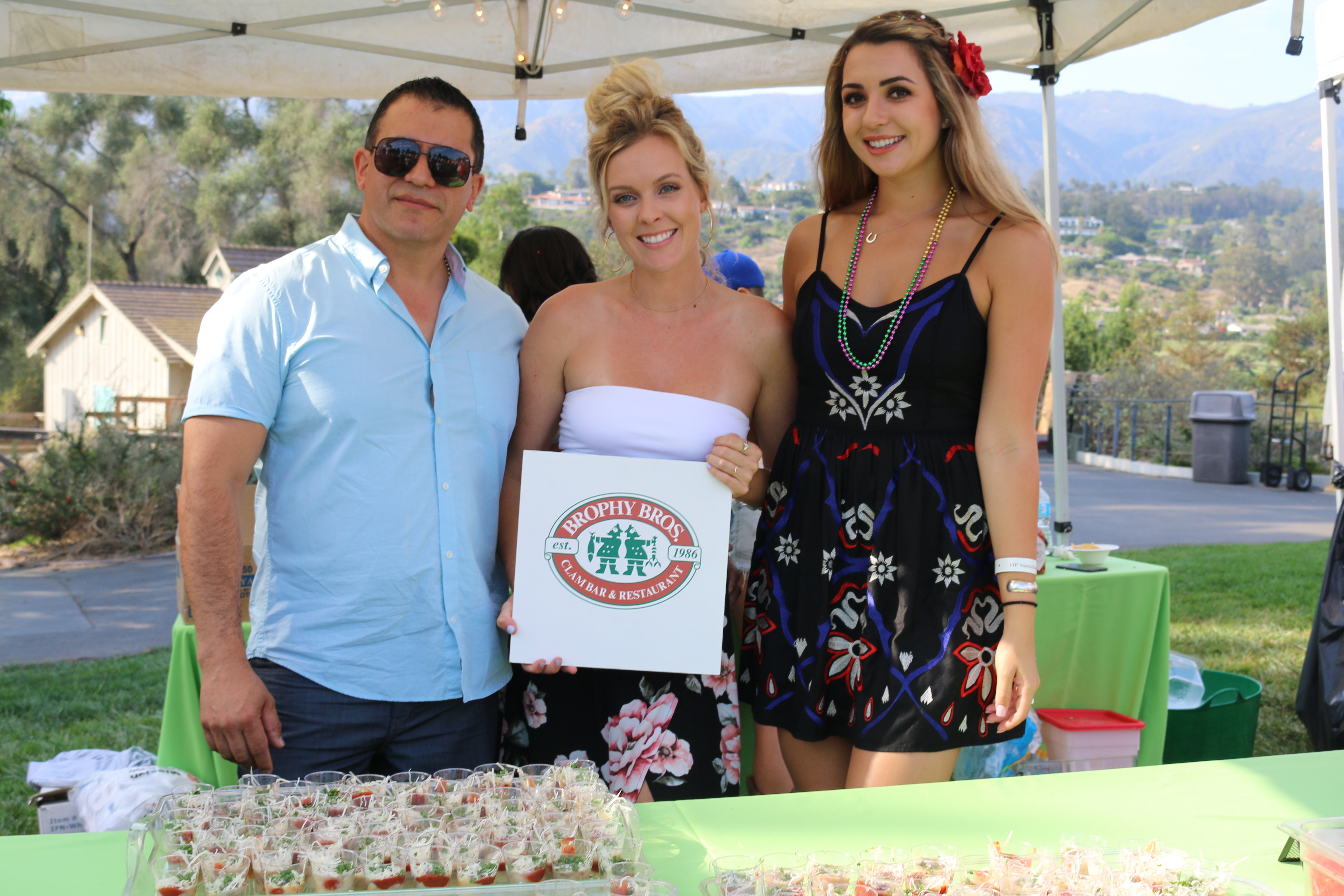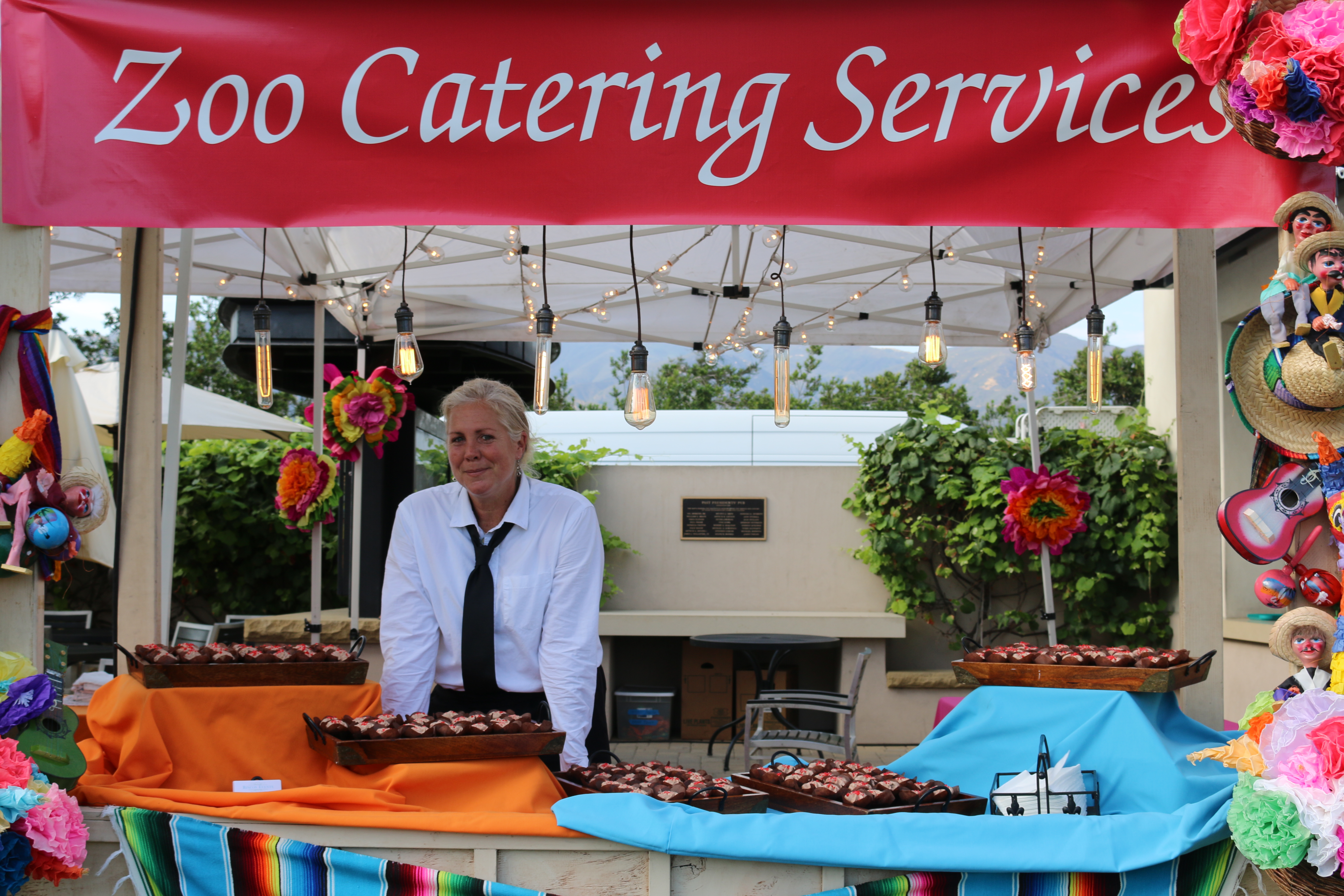 So many of my favorite food purveyors were serving tastes including Via Maestra 42, Ca Dario, Farmer Boy, Loquita, Santa Barbara Zoo Catering, Brophy Bros., Santa Barbara Catering and so many more. Liquor was flowing from Tequila coolers to lovely wine sips from Zaca Mesa Wines,Lucas & Lewellen Wines, Beckman Wines and more. One of the favorite desserts was a non-dairy ice cream by Reveri, and the Palace Grill served Creole gumbo that was exceptional. Many thanks to the generous sponsors who supported this event. For a complete list of sponsors please visit: www.sbfiesta.org.
.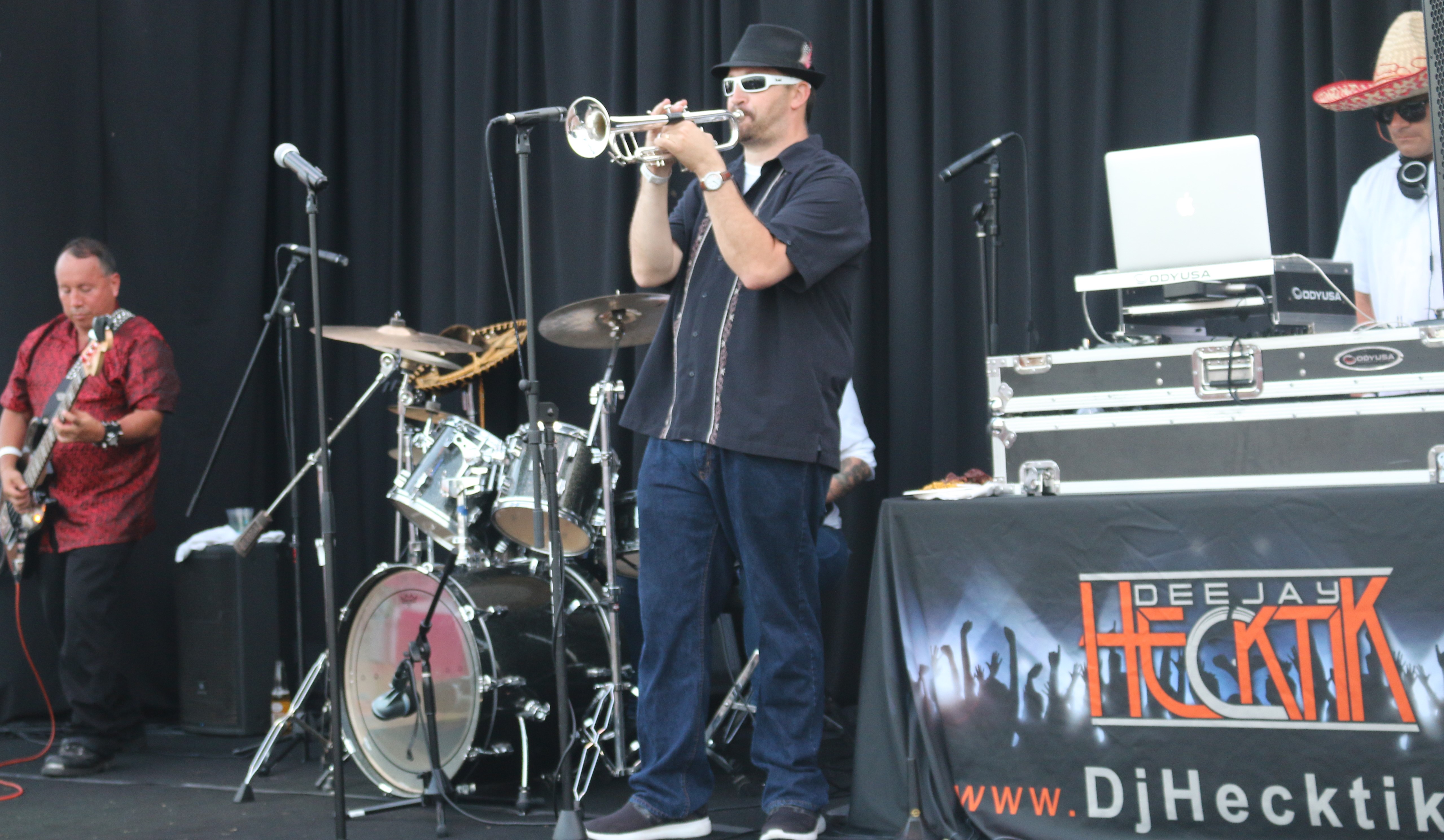 It was yet another fabulous DIGS! Another memorable time at the Santa Barbara Zoo and a good time was had by all! Viva La Fiesta!
____________________________________
6th Annual Taste of the Town Santa Barbara Benefitting the Arthritis Foundation
2017 Honorary Vintner Doug Margerum, Margerum Winery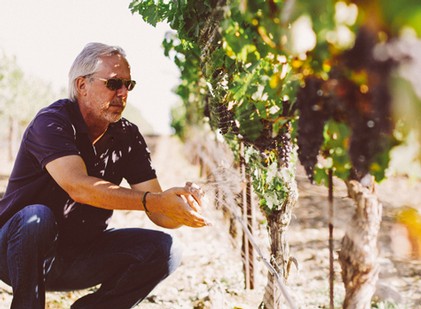 Doug Margerum 2017 Honorary Vintner

The beautiful setting of Riviera Park will once again host the 36th annual Taste of the Town Santa Barbara benefitting the Arthritis Foundation on Sunday, September 10, 2017 from Noon-3 p.m.
 The public is invited to attend the 36th annual Taste of the Town Santa Barbara Weekend benefitting the Arthritis Foundation featuring two signature culinary events. The first event is the Taste of the Town Connoisseurs' Circle Gala Dinner to be held on Friday, September 8, 2017 at Bacara Resort & Spa from 6:00-11:00 p.m. The evening features a VIP tasting event with a select group of ten Taste of the Town wine, beer & spirits partners along with appetizers; a 3-course gourmet dinner on the outdoor terrace prepared by 2017 Honorary Guest Chef Mark Strausman from Freds at Barneys New York, that is paired with wines from 2017 Honorary Vintner Doug Margerum & Margerum Wine Company; all accompanied by a Live & Silent Auctions followed by dancing to tunes from DJ Darla Bea. Seating is limited so advance reservations highly recommended.
 On Sunday, September 10, 2017 from Noon-3:00 p.m. at Riviera Park, 2030 Alameda Padre Serra, the popular Taste of the Town Santa Barbara features tastings from 80 of the area's finest restaurants, caterers, wineries, breweries and spirits providers, with a silent auction of lifestyle items; photo booth, Relaxation Lounge and live, jazz entertainment by the David Tovar Trio. Returning as honorary Co-Chairs to this Santa Barbara philanthropic culinary tradition are opal Restaurant & Bar co-owners Tina Takaya and Richard Yates.
 All proceeds from Taste of the Town support the programs and services of the Arthritis Foundation. The Foundation is the only non-profit organization dedicated to improving the lives of 53 million people (including nearly 300,000 children) with arthritis through health education, advocacy, research, and local juvenile arthritis support.  Tickets for the Connoisseurs' Circle Gala Dinner on Friday evening are $500 per person with tables of 10 for $5,000 which includes access to the VIP lounge at Sunday's event. Individual tickets for the Sunday afternoon Taste of the Town are $125 per person in advance and $140 at the door (if available.) Tickets are available at www.arthritis.org/tasteofthetownsb or by calling the Arthritis Foundation Central Coast office at 805-563-4685.
 Taste of the Town Santa Barbara is pleased to acknowledge its confirmed sponsors, including official Automotive Partner, BMW Santa Barbara, along with American Riviera Bank, Montecito Bank & Trust, HUB International Insurance Services, Inc., Central Coast Home Health, Terry Ryken COMPASS, Caliber Home Loans, DASH, SB Independent, AA Expressive, Jill & Co. Events, You're the Star Video, BlueStar Parking and The Berry Man, Inc.  A number of Taste of the Town Santa Barbara sponsorship opportunities and benefits are still available by contacting the Arthritis Foundation Central Coast office at 805-563-4685 or email Michal W. Wiesbrock, Executive Director, at mwiesbrock@arthritis.org  
 ABOUT THE ARTHRITIS FOUNDATION
The Arthritis Foundation is the Champion of Yes. Leading the fight for the arthritis community, the Foundation helps conquer everyday battles through life-changing information and resources, access to optimal care, advancements in science and community connections. The Arthritis Foundation's goal is to chart a winning course, guiding families in developing personalized plans for living a full life – and making each day another stride toward a cure. The Foundation also publishes Arthritis Today, the award-winning magazine that reaches 4 million readers. The Arthritis Foundation Central Coast Office serves the California counties of Ventura, Santa Barbara, San Luis Obispo and Kern. www.arthritis.org
---