SIPS   .   .   .   .
FILM INSPIRED COCKTAILS & VEGAN BITES
Delightful Sips were created by the talented Ty Lounge staff at Four Seasons Resort The Biltmore in honor of the 35th Santa Barbara International Festival January 15-25, 2020.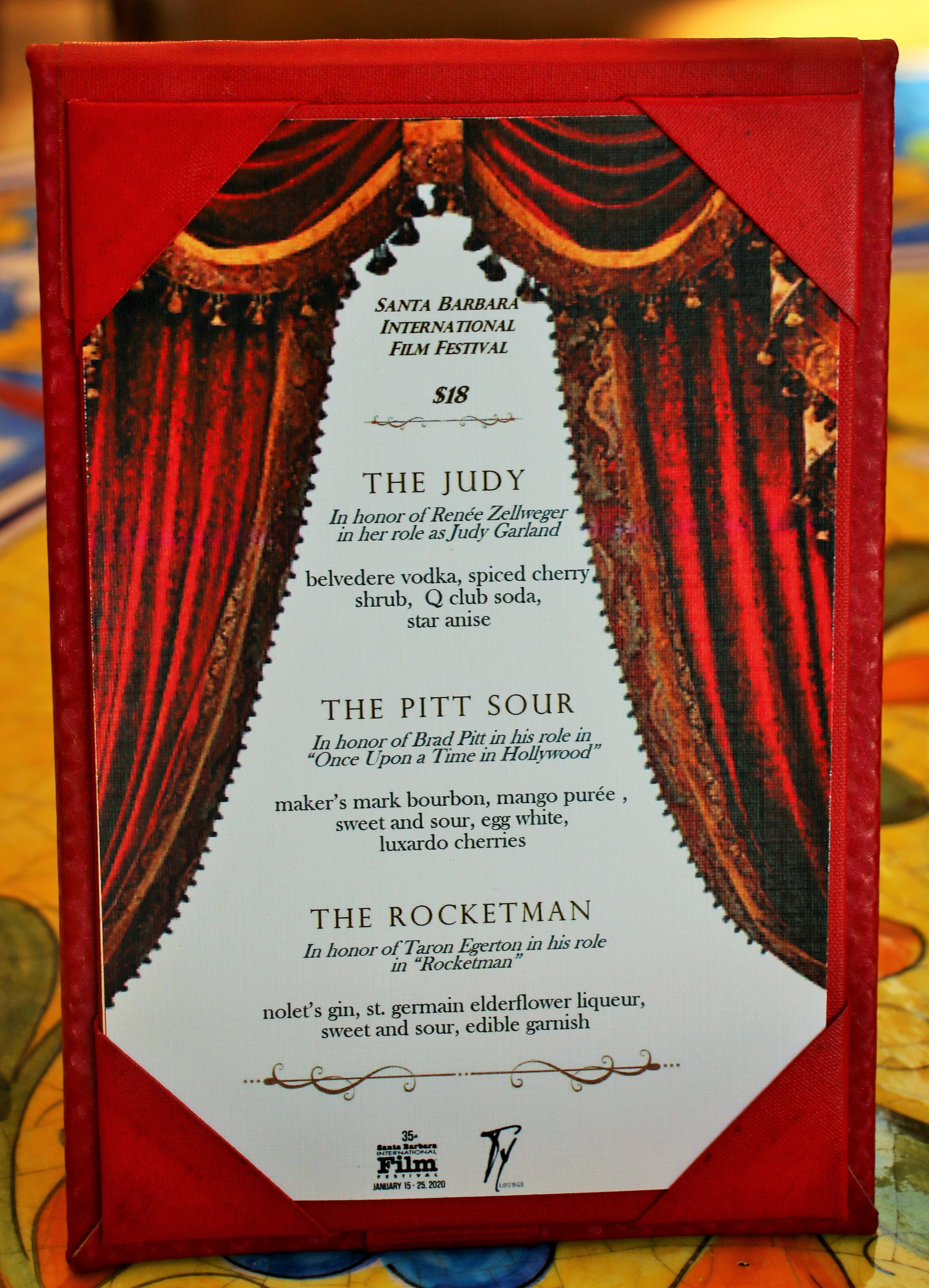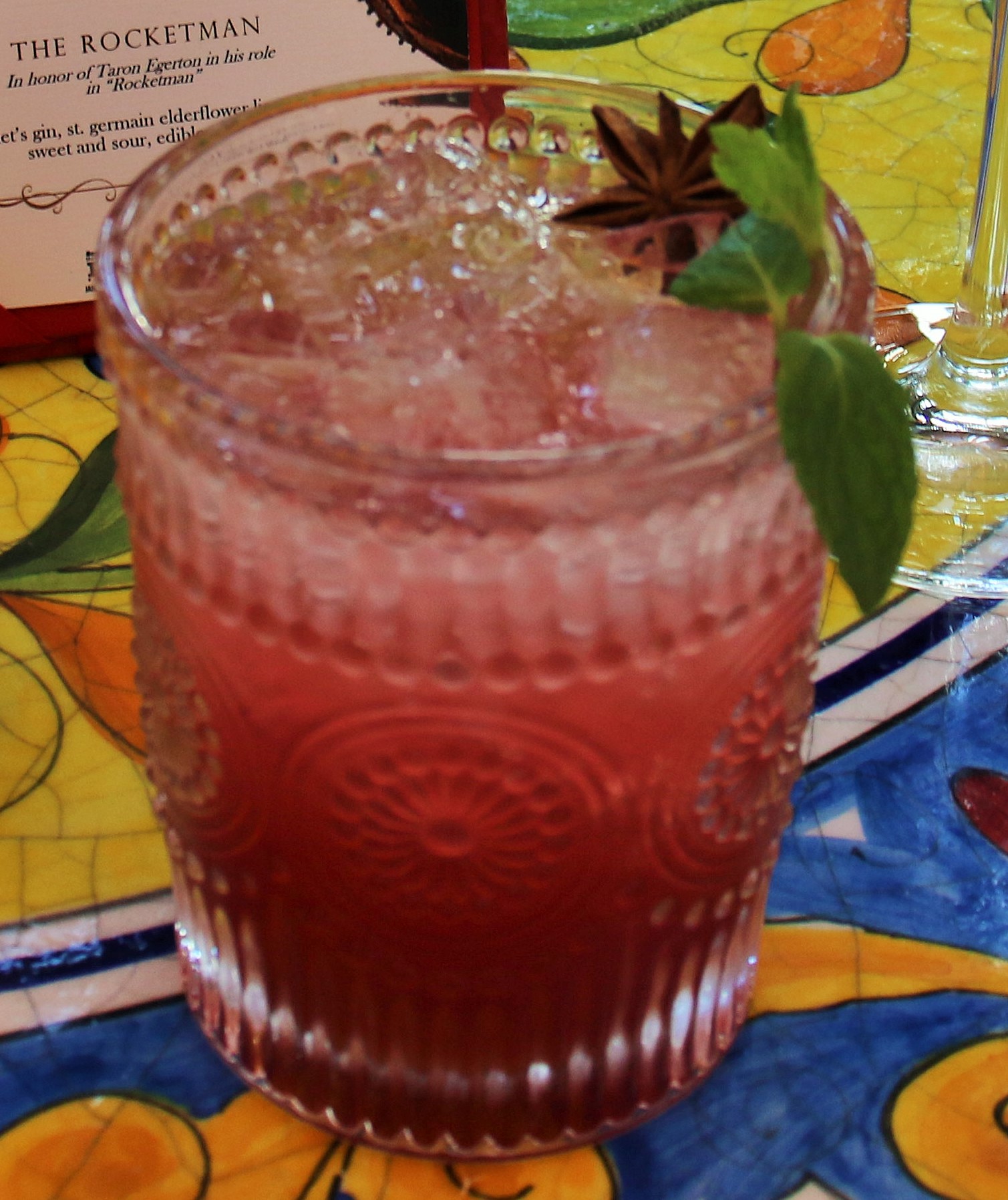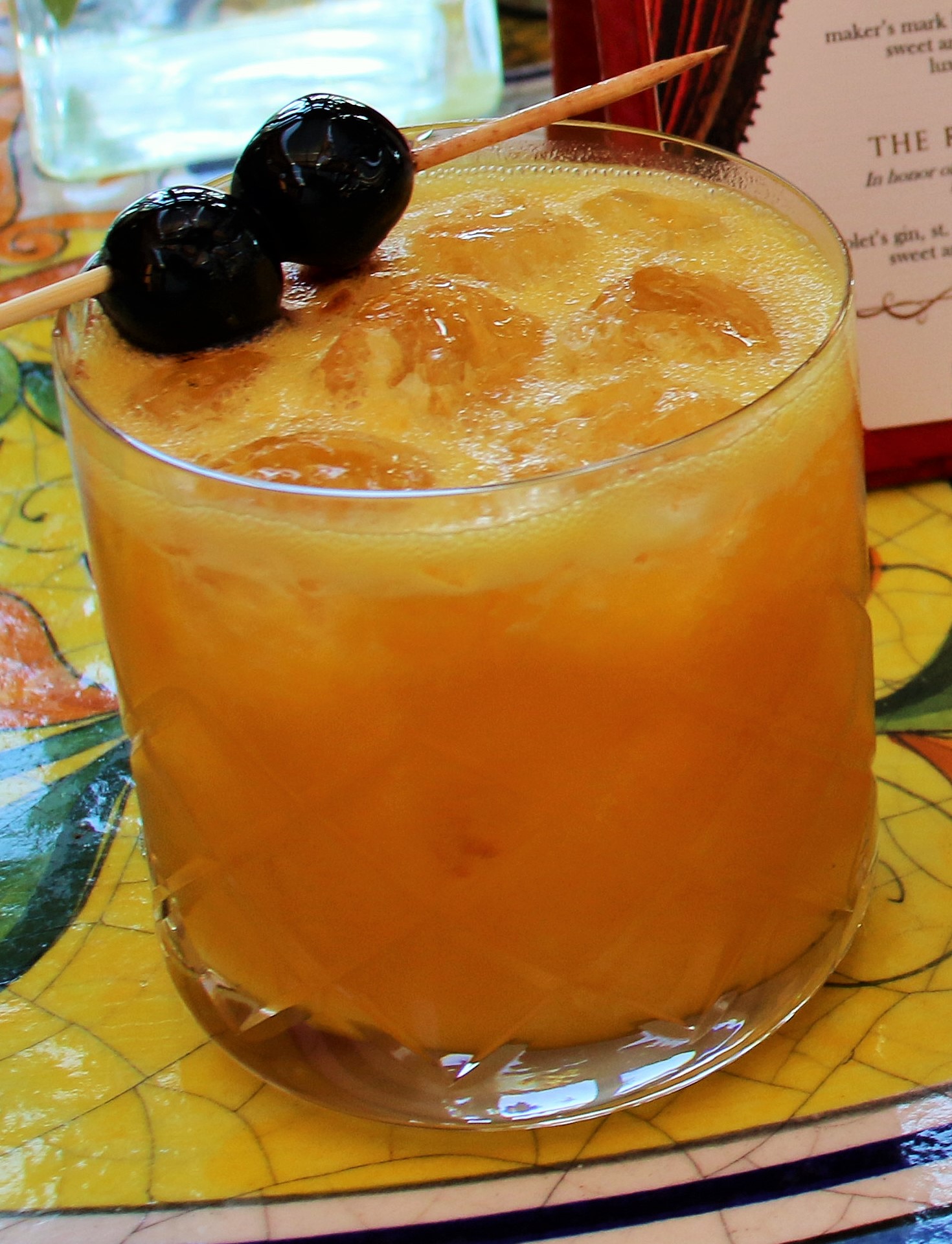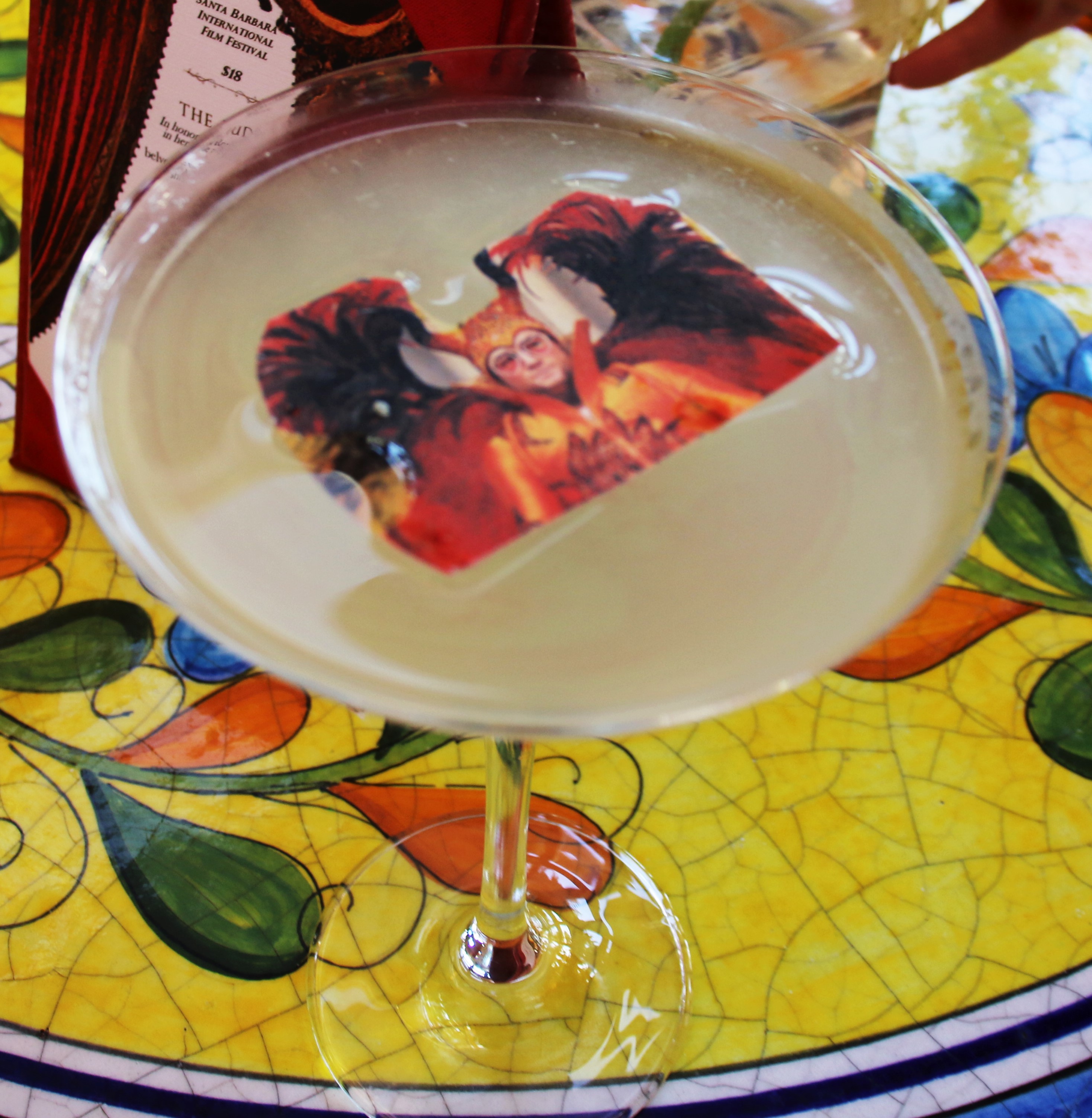 The Judy, Rene Zellweger - The Pitt Sour, Brad Pitt  - Rocketman, Taron Egerton
Sipping these delightful cocktails while savoring new Vegan chef plates on the Bella Vista Restaurant menu was a perfect way to enjoy my birthday and the 35th SBIFF. The staff at the Four Seasons overlooking Butterfly Beach make me feel like a "movie star" all year round.
If you are a Vegan and looking for some new and delicious taste sensations do check out the new items on their menu that were created by Four Seasons Corporate Chef. The meatless burger is outstanding, along with several fabulous salads with an amazing pumpkin cake finish.
______________________________________________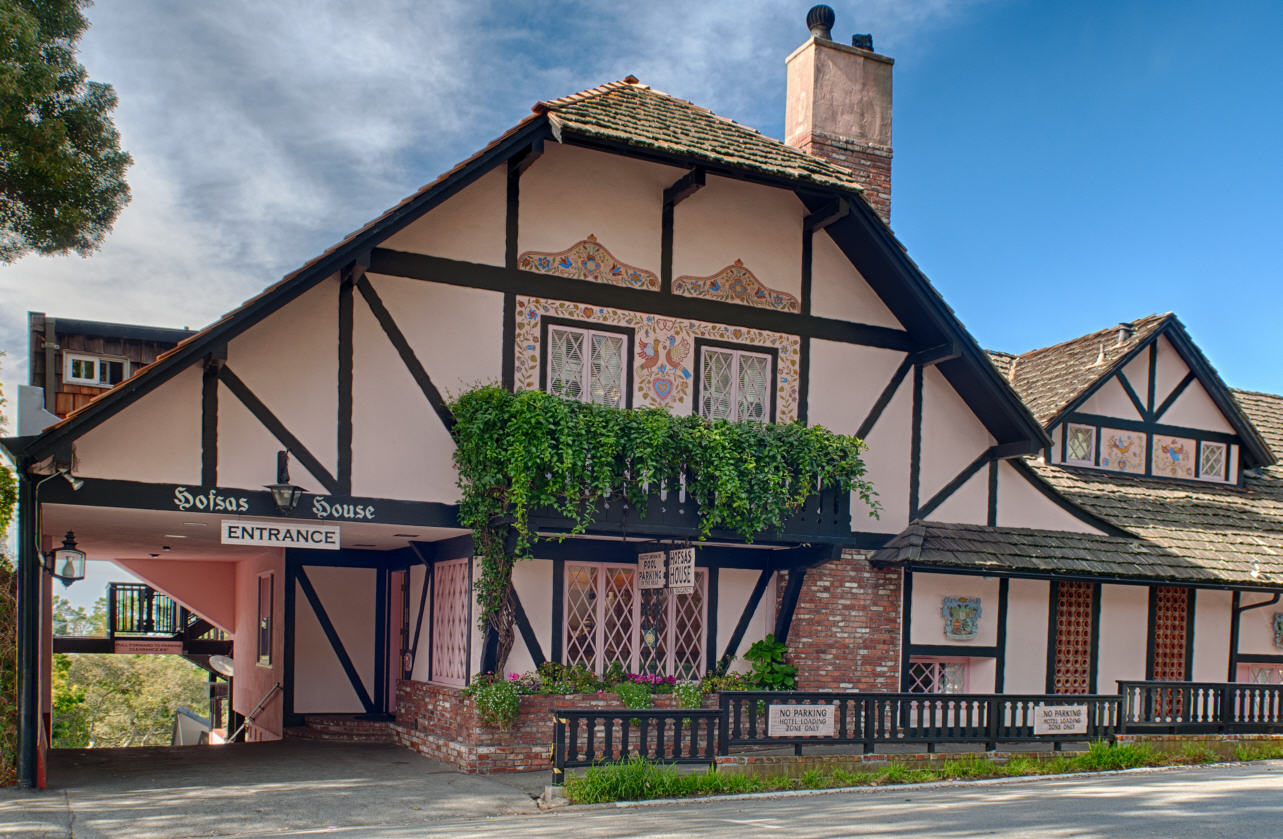 HOFSAS HOUSE "Local's Favorites Wine Friday's"
Benefiting the Peace of Mind Dog Rescue
Join the Hofsas House through 2020 at its poolside meeting room to sip local wines, enjoy small bites and support Peace of Mind Dog Rescue! Sip Carmel-by-the-Sea "Local's Favorites" featuring wines from Monterey County. Throughout the year they will feature a local wine that everyone loves along with favorite nibbles.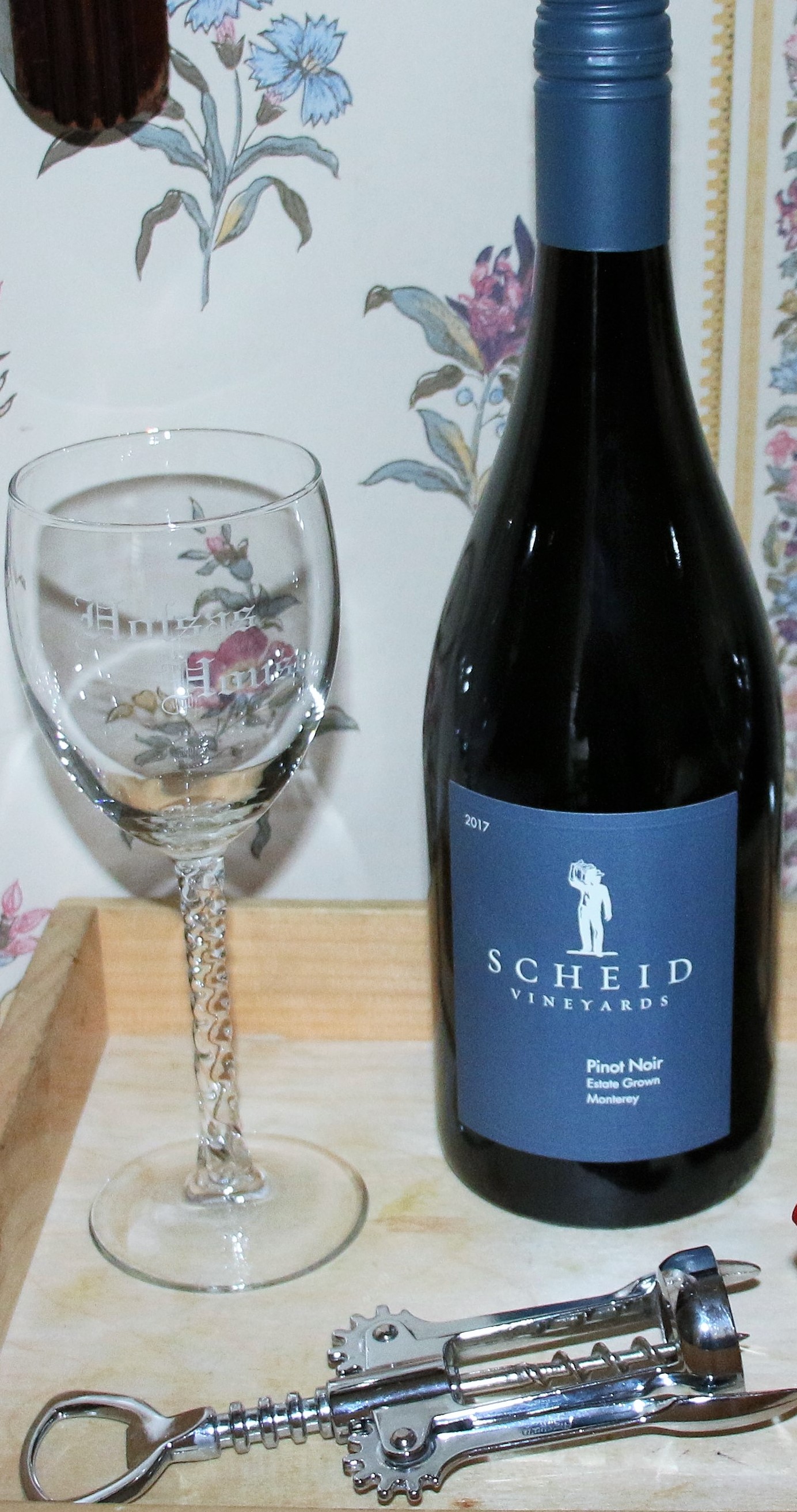 The Peace of Mind Dog Rescue is a resource and advocate for senior dogs and senior people on California's Central Coast. Since October 2009, POMDR has rescued over 1,900 dogs, and has helped over 900 Helping Paw Clients and their pets stay together.
Dates for Favorites Wine Friday's are:
May 8 5:30 pm – 7:00 pm Scheid Vineyards
Sept 18 5:30pm – 7:00 pm Twisted Roots
Cost is $15.00 per person, includes one glass of wine and nibbles. Additional glasses of wine can be purchased for $5.00 per glass. 100% of the proceeds benefit Peace of Mind Dog Rescue
Space is limited to 40 attendees. Reservations required. To make a reservation contact Carrie at 831-624-2745 or carrie@hofsashouse.com.
Sponsors: Scheid Vineyards – McIntyle Family Wines – Hofsas House
---