SIPS   .   .   .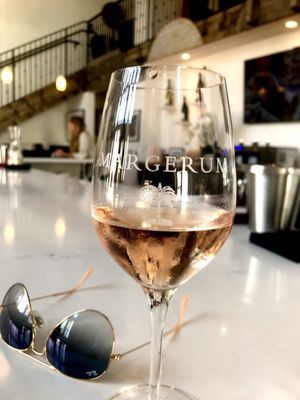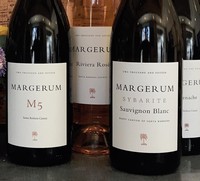 AFTERNOON DELIGHT AT MARGERUM WINERY TASTING ROOM

by Bonnie Carroll
Following an amazing visit to the Margerum Winery Tasting Room, located on the corner of Mason and Helena Streets at the Hotel Californian in Santa Barbara on March 15, the date that a quarentine was issued on restuarants, wine rooms, hotels, and bars in my home town, I began telling people I'd experienced "The Last Supper" at Doug Margerum's beautiful and chic wine tasting venue.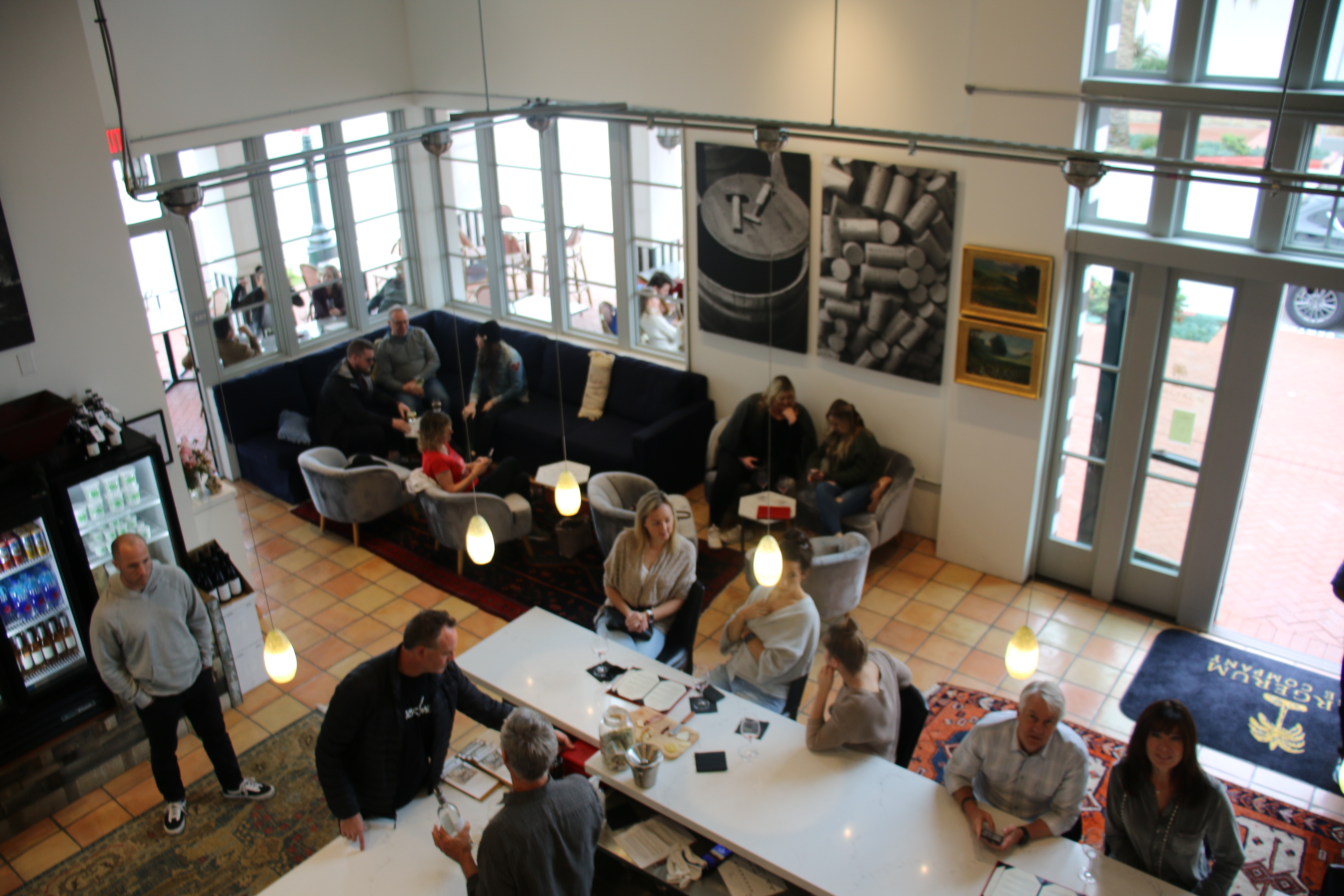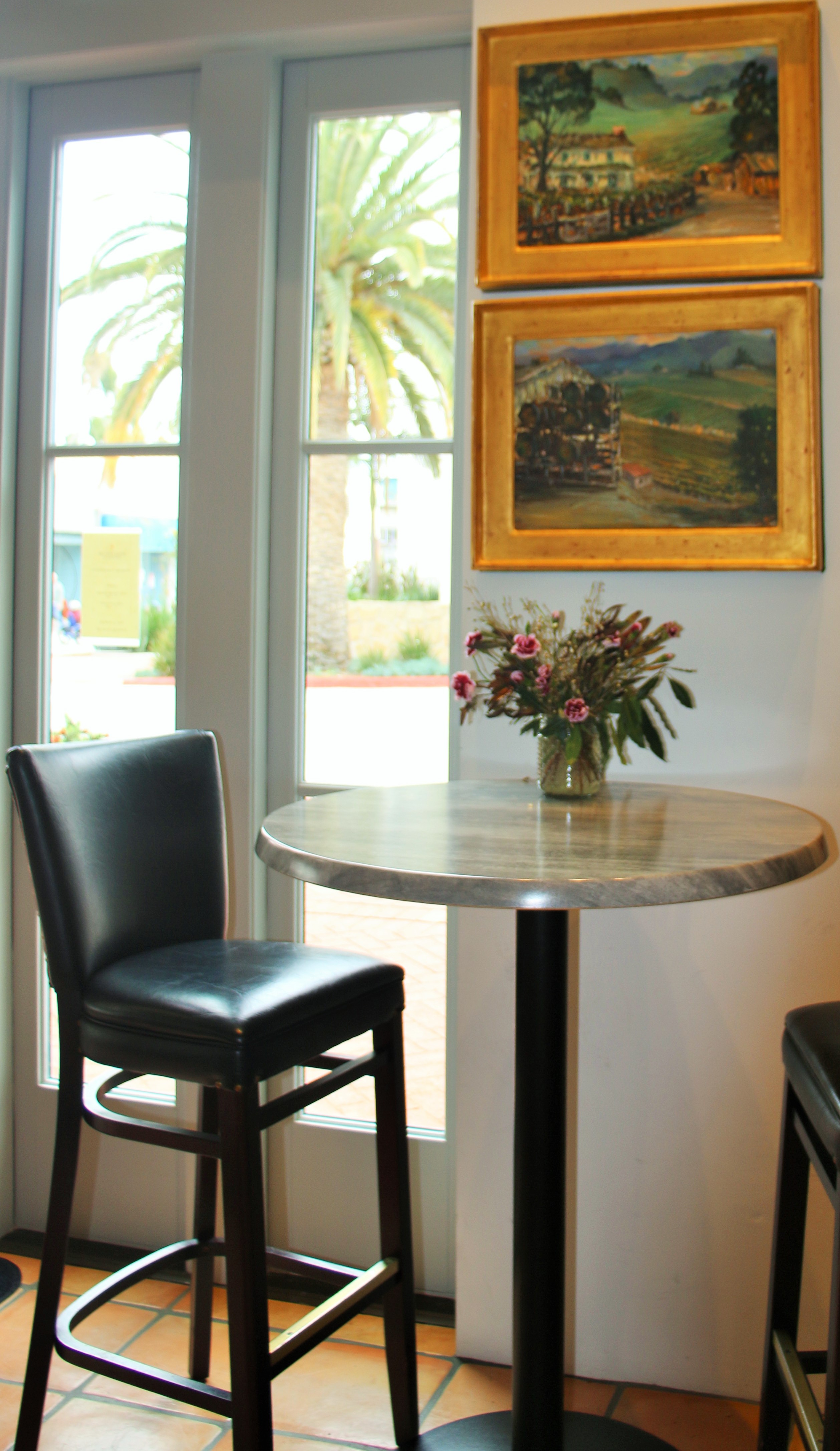 Even if I had known it might be my last visit for who knows how long I doubt if I could have possibly enjoyed it more.
Margerum has become a revered wine producer and their collection has grown and changed over the years with new and unique offerings, but as I mentioned to the two visiting travel writer's with me that afternoon Margerum wines have a smoothness that is irrestable. The new wine tasting location is offering perfect pairings with plates designed to enhance their wines that would delight any wine connoisseur.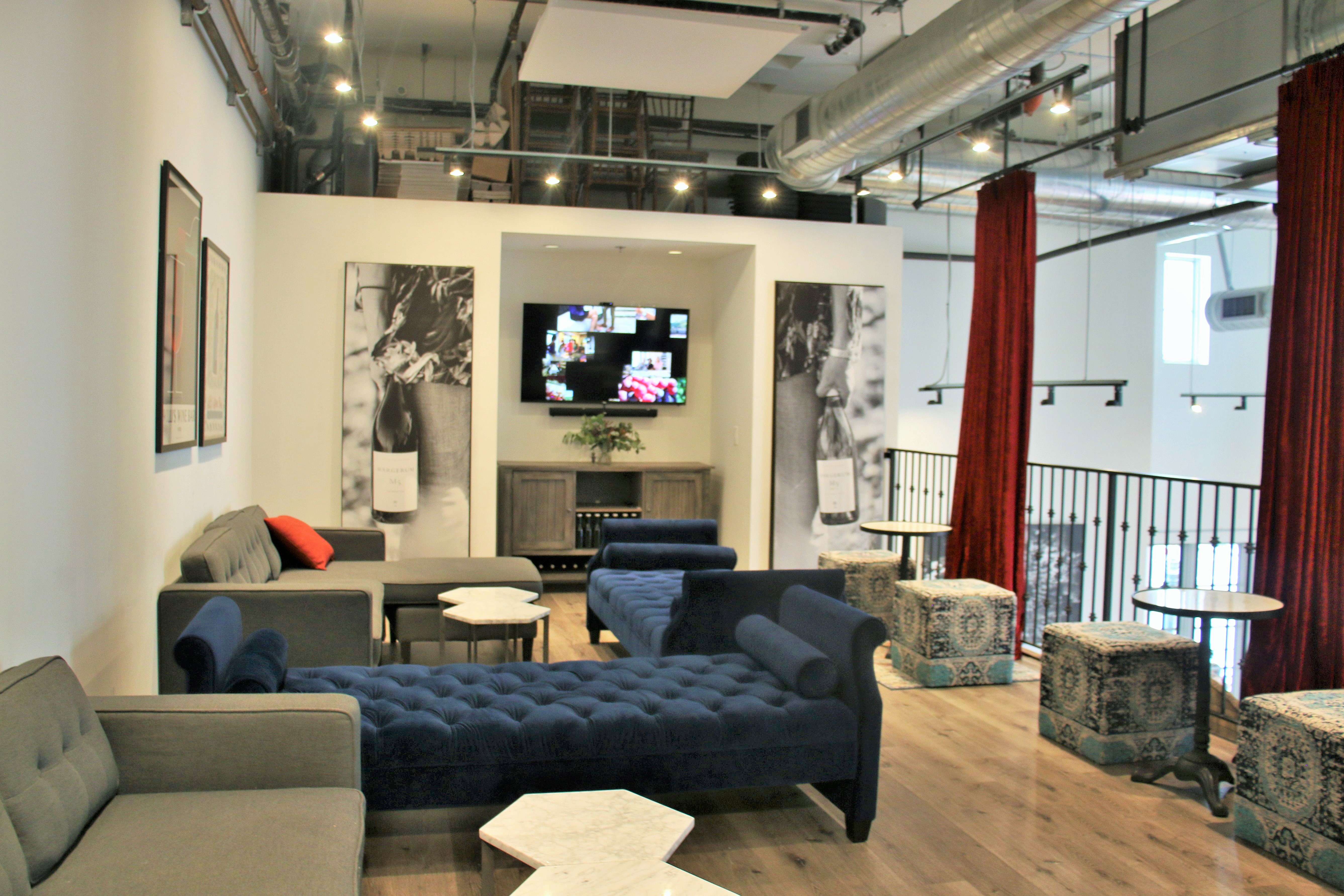 Having over the years visited more than my fair share of wine tasting rooms from San Francisco to San Diego and all over Europe I was dazzled by the contemporary elegance of this space, as well as tasteful touches of beautiful art. The lower bar opens to a lively outdoor tasting patio, and the second floor balcony lounge features a posh respite with blue velvet chaises, a bevy of classic designer touches and a fascinating birds eye view for people watching below.
Our tasting included a beginning of Margerum Rose, a wine that has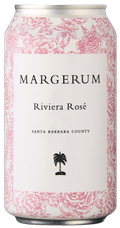 become so welcome in warm climates like California, where pairing wines with a lucious light appetizer or entree is the norm, especially at outdoor events. The very popular Margerum Rose and Sauvignon are also now available at Whole Foods in designer cans for picnics or dinner on the go. The white wines poured by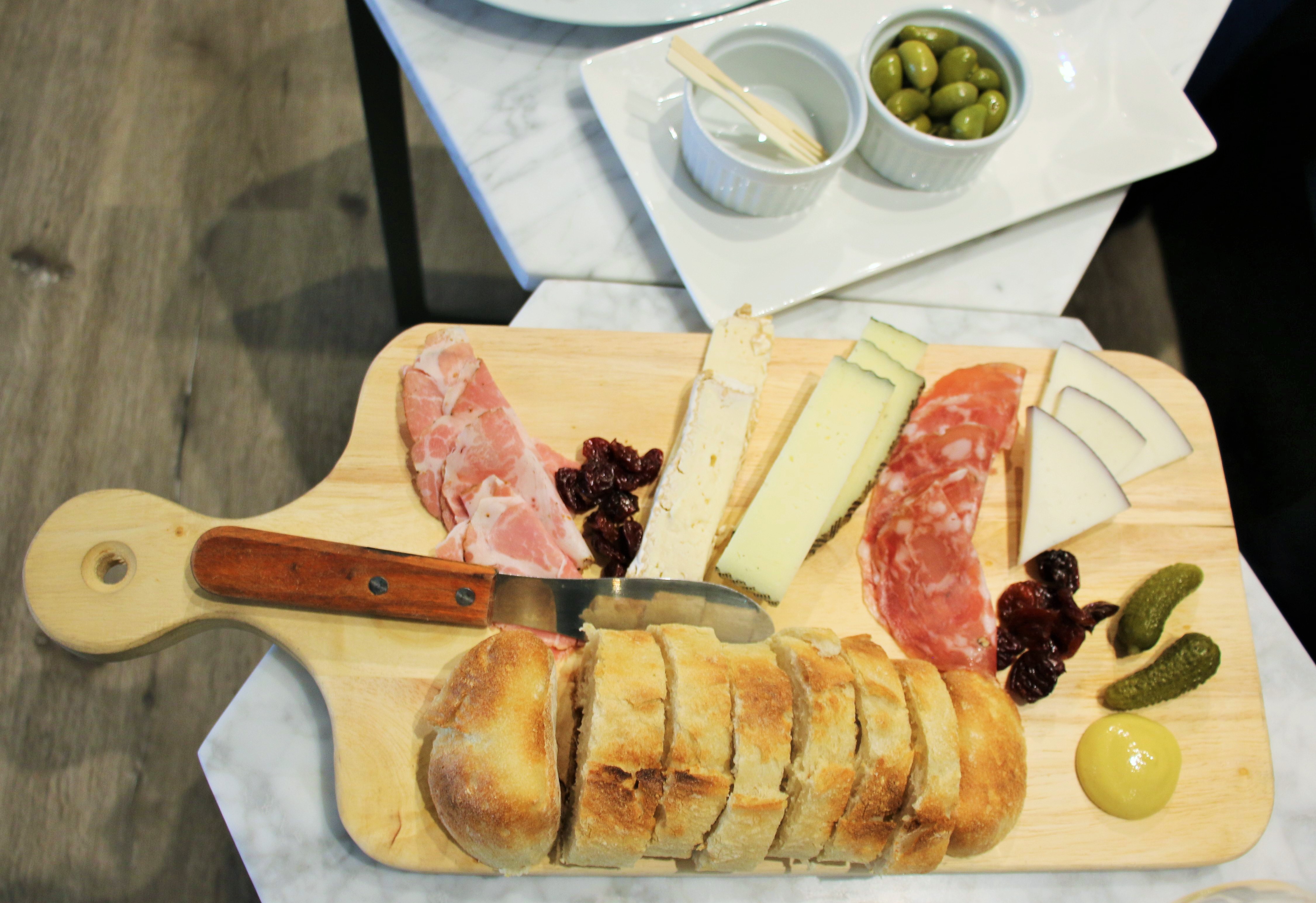 Margerum included favorites that would bring out the best in any charcutterie plate of fabulous cheese, meats, crispy Tribecca demi Baquettes, cornecheons and Edward Fallot Dijon mustard that was hands down the best mustard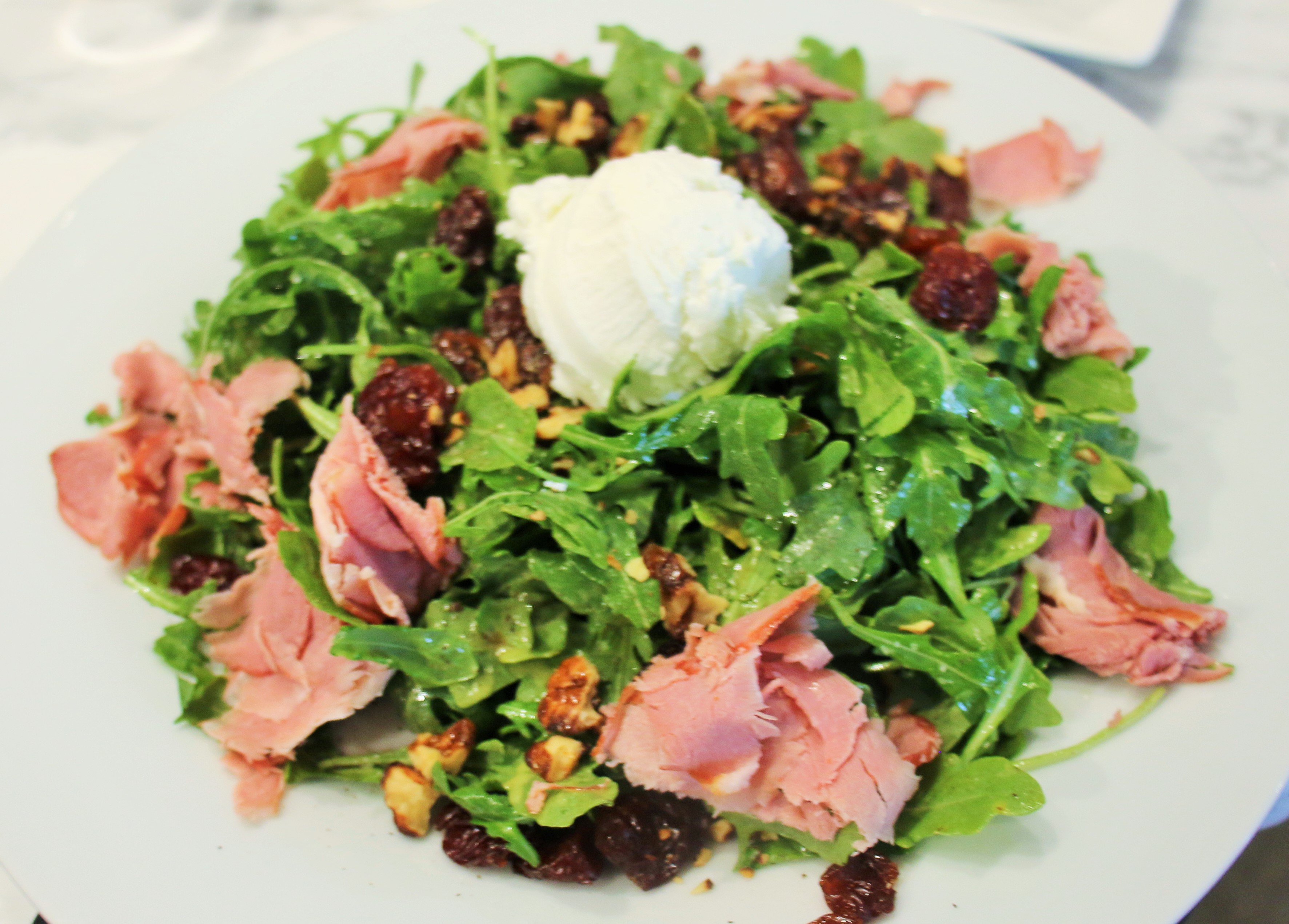 I've tasted anywhere in the world. According to Ariel, our wine somm, Doug Margerum found this flavorful mustard product while traveling in France. The smoked duck, arugulla, goat cheese, candied walnuts & dried cherry salad was also an unexpected culinry surprise and the wines brought out continued to be the very best to savor with every plate placed before us.
The Margerum Red Wines are amazing, and my all time favorite is the M5 that is so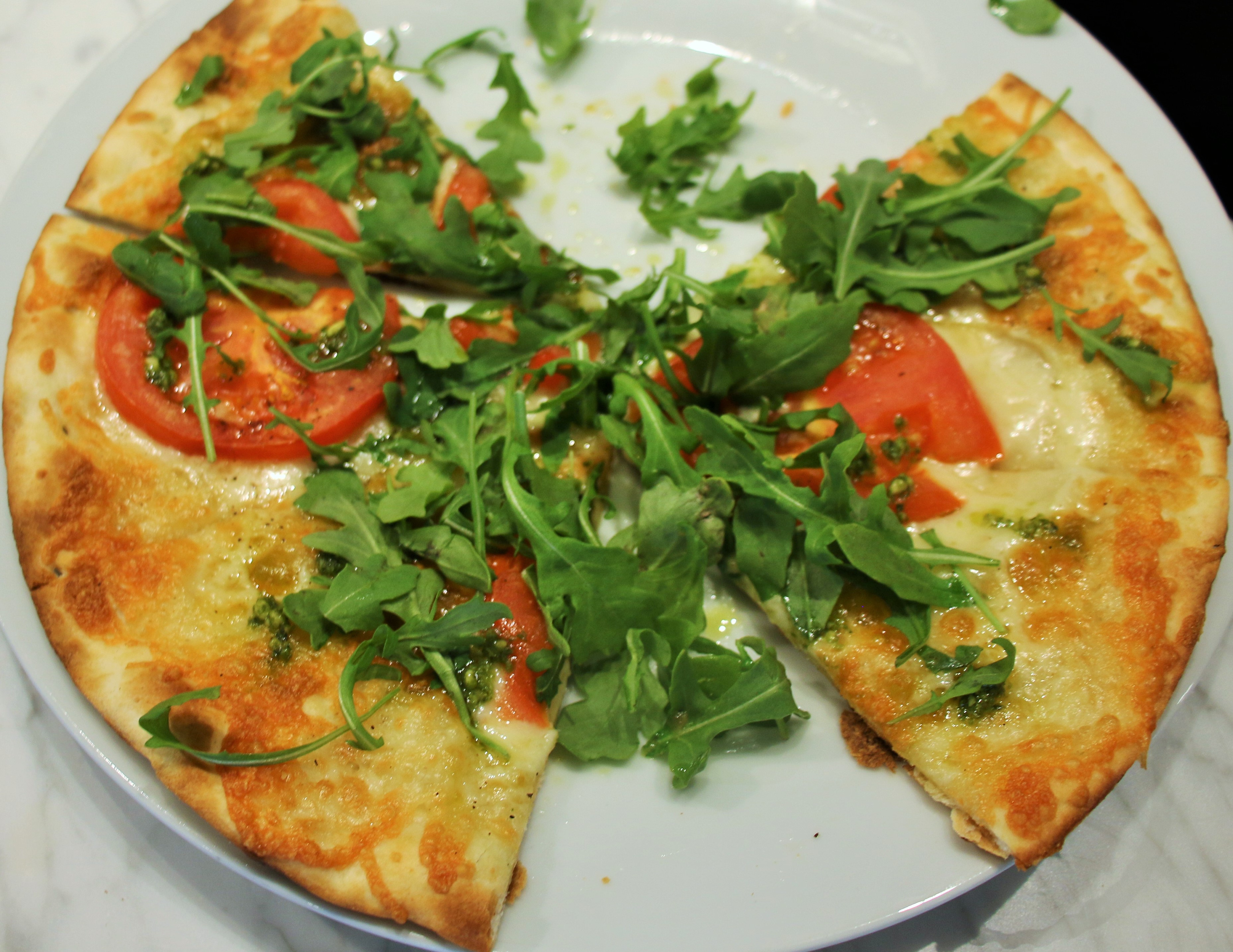 perfect with grilled meats, pasta specialties, hummus and more. I whole heartedly recommend the Margherita Pizza on the 'bites menu' a must for

everyone who stops here. It's perfectly prepared thin crust pizza, made with Margerum olive oil, organic tomato sauce, tomatoes, mozzerella cheese and is spectacular with their red blend wine. The fun dessert wine AMARO for sipping or in ice cream or with Valrhona chocolate has a richness that

would be simply perfect with any decadent ending you may be serving to guests at home as well.
The Margerum White Wines include Sybarite Sauvignon Blanc, Riviera Rose, M5 White, Grenache Blanc, Roussanne, Maranne,Viognier and Picpoul Blanc. Margerum Red Wines include M5, a red Rhone blend of Genache, Syrah, Mourvedre, Cinsault and Counois; Estate Syrah, Santa Barbara Country Grenache, UBER Syrah, PNO and other unique blends. Visit: www.margerumwines.com to view the Margerum Wine Company wine menu selections, special tasting bundles and wine club membership information.

I must commend the staff at this comfortable and chic wine tasting room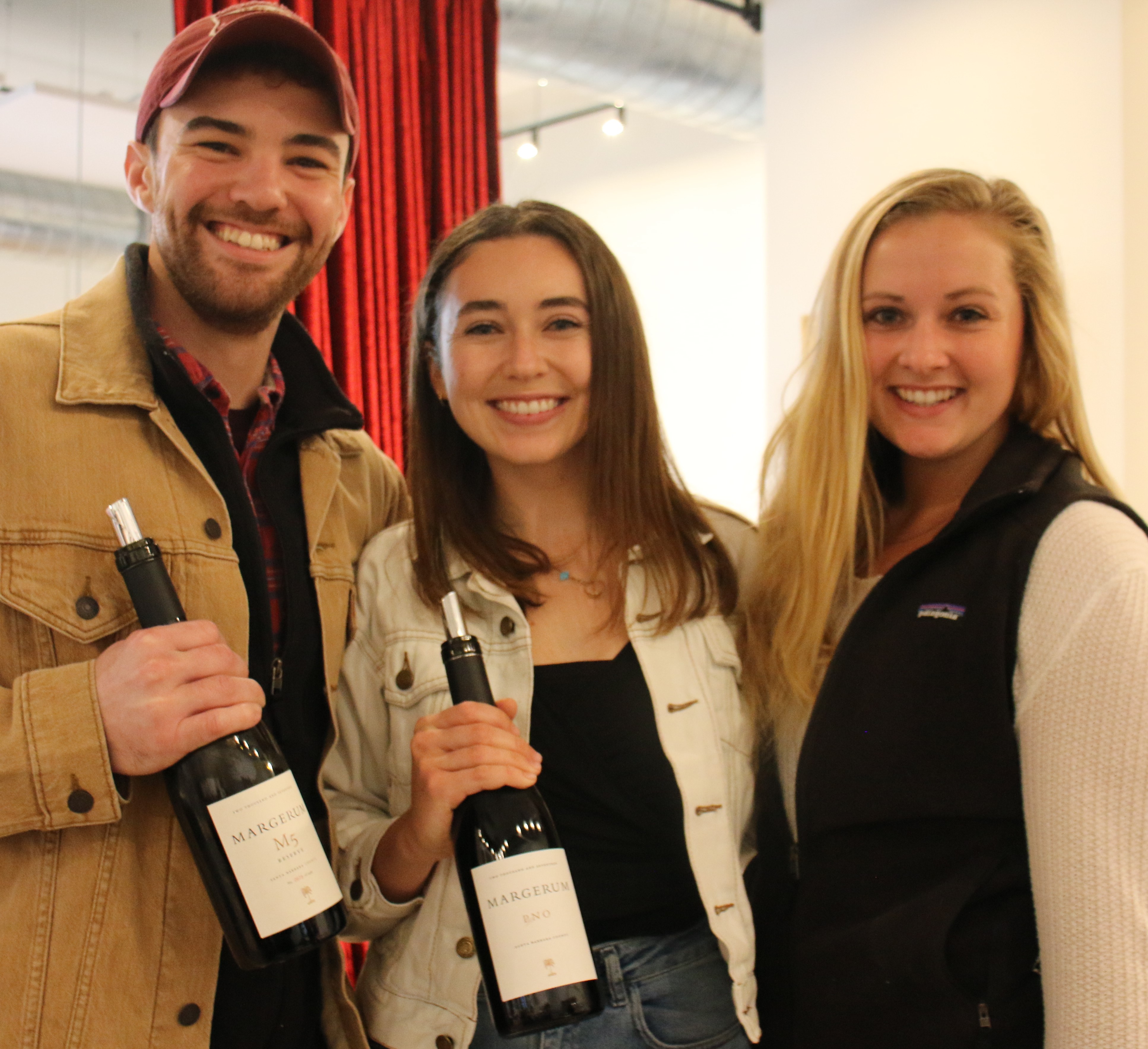 because they were all so attentive, knowledgeable on wines being served and extremely congenial that they made our visit unforgetable. On our way back to our car we just could not stop talking about the ambiance and excellent quality of the food, wine and service. To say we were all delighted with our afternoon wine adventue would be an understatement.

I am hopeful that very quickly our economy and world health will be back on track to continue in 2020 with a positive forecast. However, all this being said, you can understand why if this Margerum wine adventue was to be my last supper in a public venue, it would indeed be awesomely OK with this aspiring cognoscente!

Note: On March 16 at the request of City & State Officials Doug Margerum and his staff closed consumer tastings until further notice. Below is a letter they sent to customers.
To our valued customers,
Thank you for your support. At Margerum Wine Company we find ourselves in uncharted territory, we want you to know that the health and safety of our visitors and staff are our top priorities.
Starting  March 16th we are discontinuing all consumer tastings and events until further notice.  You are welcome to come to the Margerum Tasting Room during our limited hours from 12:00 to 5:00 every day for the purchase and pick up of wine (you may also purchase online at www.margerumwines.com/Shop/Core), beverages, and ice cream.  Food service is closed.  Both the Barden Tasting Room and the Winery Tasting Room are closed until further notice.  Barden customers can pick up already purchased (purchased online at www.bardenwines.com/The-Wines or by phone) Barden wines from the Margerum Tasting Room
We have intensified cleaning and sanitation procedures to ensure any visitor and employee safety.
Our customer support team will be available by phone 805.845.8435 and email tastingroom@margerumwines.com during this time to assist with any questions, concerns or requests. We look forward to welcoming you back in the future and wish you and your family wellness during this time.
All the best,
Douglas Barden Margerum
---