SIPS  .    .     .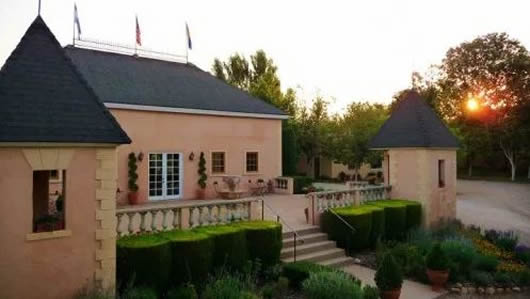 Brander Winery, Santa Ynez Valley
BRANDER WINERY CELEBRATES SANTA BARBARA SUMMER SOLSTICE
By Bonnie Carroll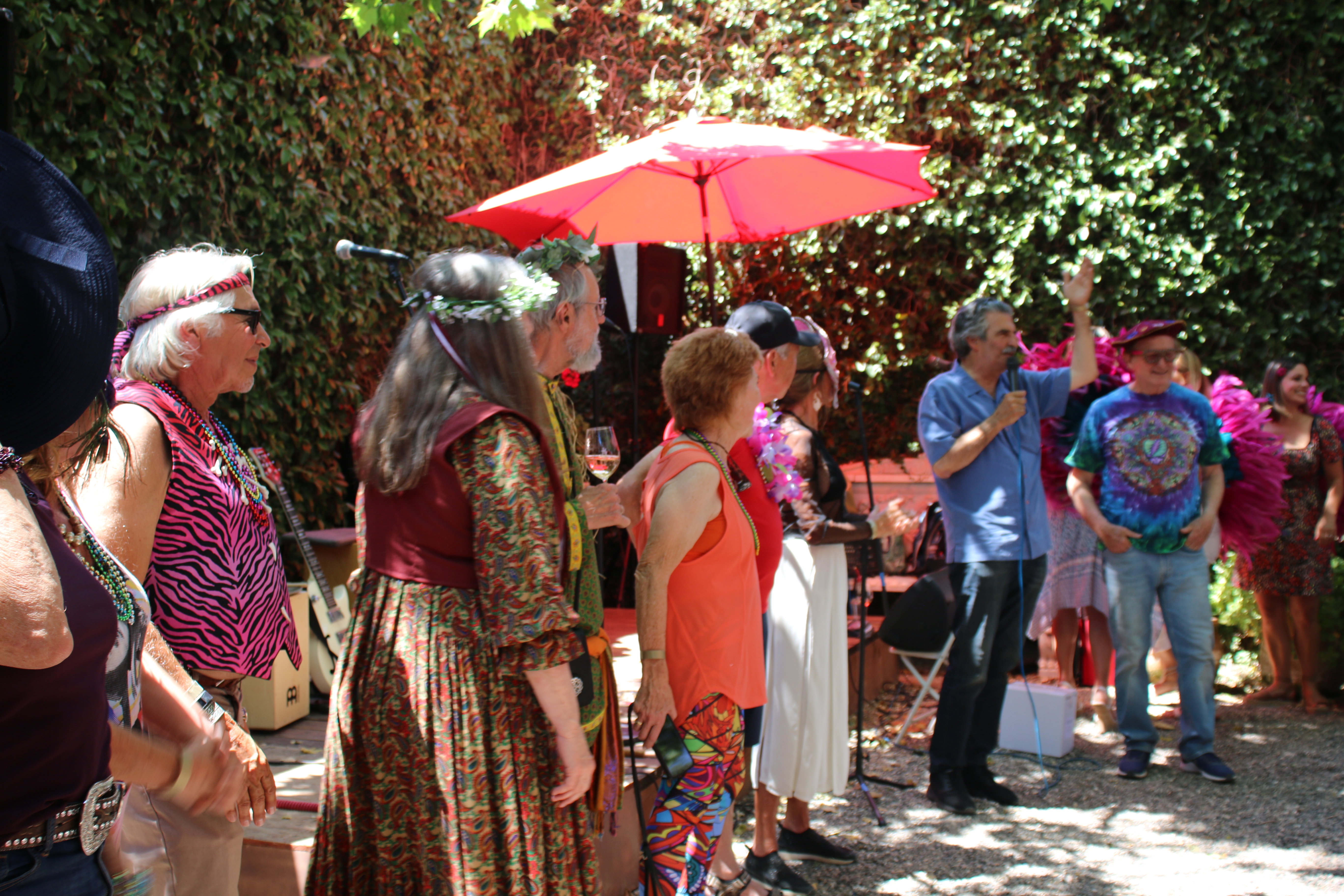 Contest Judging with John Palminteri & Fred Brander

The Summer Solstice Celebration in Santa Barbara is an annual three-day event that is dear to the hearts of Santa Barbara residents, and attracts thousands of visitors each year. It includes music, food and fun in the Alameda Park, as well as a world-renowned parade on State Street that includes handmade, motor free floats, dance groups and countless musicians.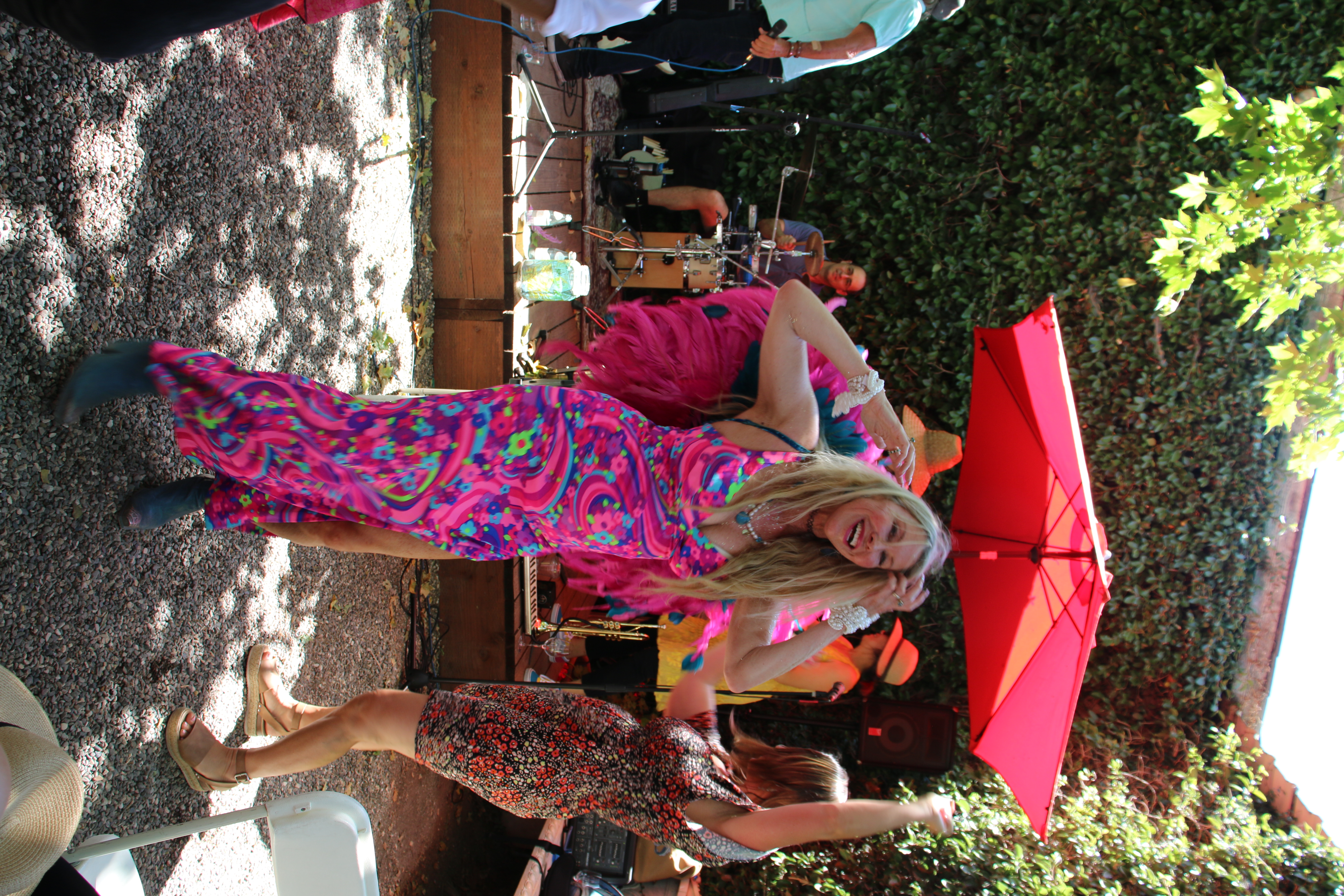 Due to the pandemic this year the event was put on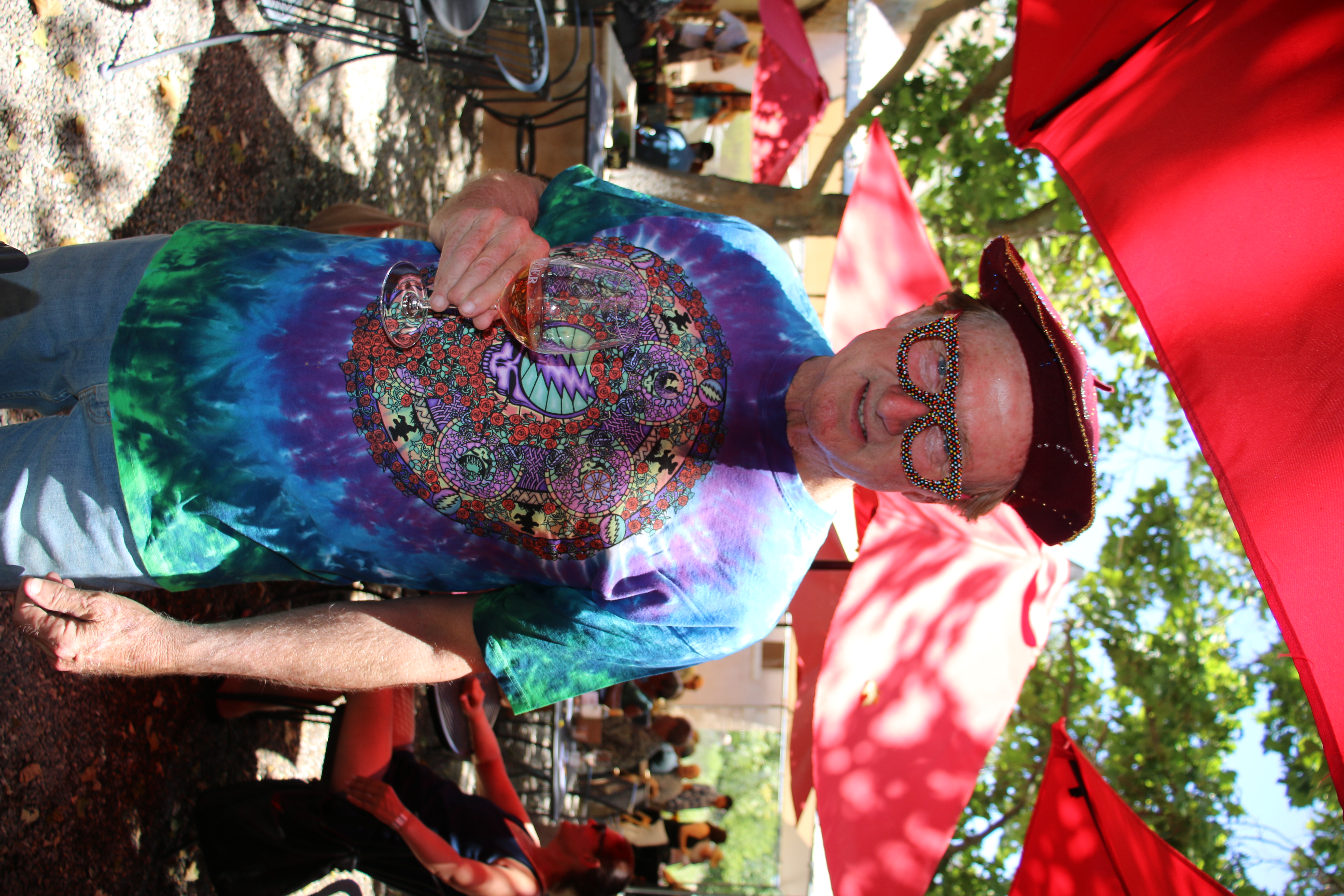 hold, but Teresa Kuskey Nowak and key members of her La Boheme dance troupe, who usually dance in the Solstice Parade, along with Spencer The Gardner Band showed up at the Brander Winery to celebrate Summer Solstice 2021, while guests enjoyed tasting some of Fred Brander's fine wines and savor sensational Mexican foods plates.
The music, dancing and celebrating went on all afternoon and also included a Solstice Costume contest judged by local John Palminteri of KEYT 3 TV, along with dancer Teresa Kuskey Nowak, and Fred Brander.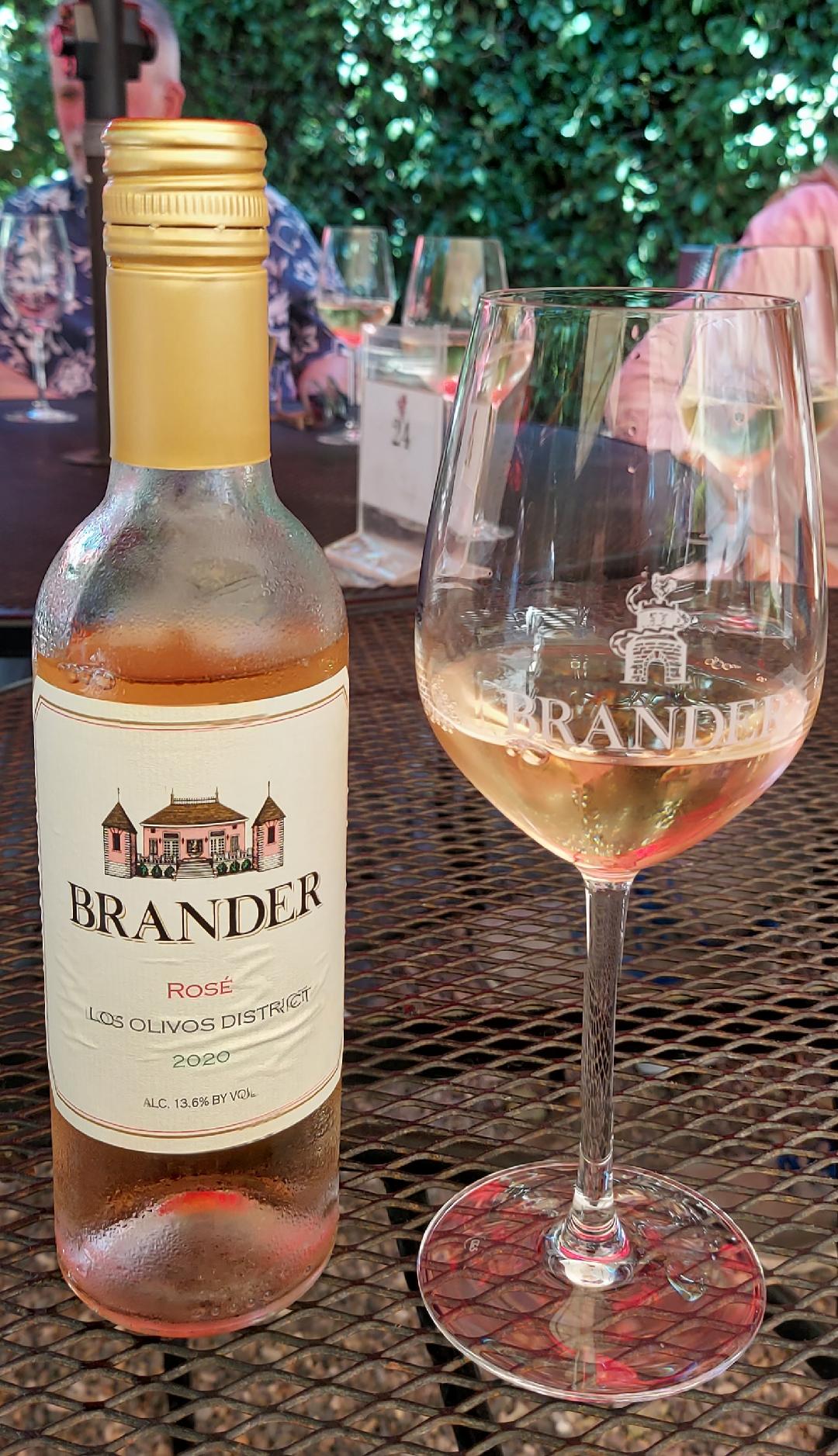 Refreshing & Cool Brander Rose'
Founded in 1975, the Brander Vineyard is one of the winemaking pioneers in Santa Barbara County. They produce a wide range of distinctive, classically styled wines, focusing primarily on Sauvignon Blanc and Cabernet Sauvignon, from their estate vineyard in the Los Olivos District AVA. According to renowned California wine writer/critic Matt Kittmann "Brander puts more effort into Sauvignon Blanc than anyone else in California".
C. Frederic "Fred" Brander, owner and general manager, was born and raised in Buenos Aires, and later emigrated with his family to the US, settling in Santa Barbara. After graduating from Harvey Mudd College with a degree in Chemistry, he went on to pursue studies in Enology at UC Davis. Fred started his career in the wine business by working for a Santa Barbara wine merchant, and later went to work in the wholesale business. While attending college, he started his own small wine import company, bringing in wines from France and his native Argentina.
Wishing to make his own wines, and with a fondness for Santa Barbara, Fred and his family established The Brander Vineyard in the Santa Ynez Valley in 1975, where he quickly developed a reputation for making outstanding Sauvignon Blanc. Fred's passion for this varietal has committed him to be California's top producer of Sauvignon. With over 30 vintages "in the bottle," he is a pioneer of the Santa Barbara wine country. The Brander Vineyard is in Santa Ynez Valley, just east of the town of Los Olivos, roughly 35 minutes north of Santa Barbara, 130 miles north of Los Angeles, and 300 miles south of San Francisco.
Brander is also a place where wine and art converge. Fred Brander has created The Brander Museum of Folk Art, traveling, and purchasing art to display in onsite museum. Tours are specific to designated days and times. The Barrel Room Gallery displays art from villages, towns, and cities throughout Michoacan, highlighting deeply rooted traditions of skilled artisans craft leather, clay, fabric, metal, plant fibers, stone and wood turned into phenomenal works of art. Brander regularly host events and tours illustrating the connections between the Brander Vineyard and the crafts from the Brander Collection. Tour details can be found below under Calendar or on the BMOFA Facebook Page. Participants of tours will receive 10% off at the Brander Vineyard Tasting Room. For exhibit dates and times and additional information please visit their events page of BMOFA'S Facebook. www.branderwinery.com.

BRANDER WINERY
2401 North Refugio Road
Santa Ynez, Ca 93460
MAILING ADDRESS:
PO Box 92
Los Olivos, CA 93441
Office Phone: 805.688.2455
Fax: 805.688.8010
---