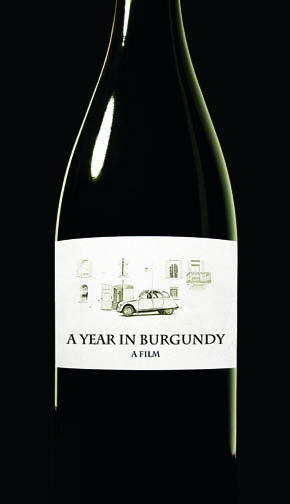 "A YEAR IN BURGUNDY"  by Bonnie Carroll
The amazing film premiere "A Year in Burgundy" at the Santa Barbara International Film Festival offered attendees an amazing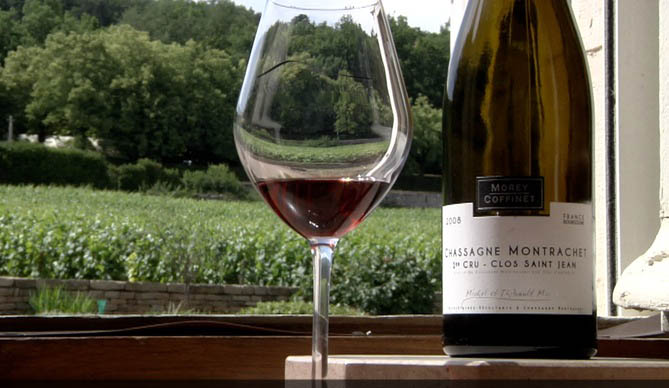 introduction to the world of wine making; a journey through the winemaking traditions and methods of vintners in Burgundy, France today.  Film viewers experienced four season-sections of a year in Burgundy with spring showers, drought, heat waves, hail and storms, harvest moons and damp cold winter changes, demonstrating that each vintage is a time capsule, a bottled piece of history of a very specific year, with its particular weather patterns, crises and triumphs.  Since Roman times Burgundy has been considered a highly valuable agricultural land where tiny vineyards no bigger than most people's backyards produce the finest of Burgundy wine that may sell for thousands of dollars per bottle.
A superb and versatile collection of multigenerational wine-makers are at the center of this film journey through Burgundy, sharing the joy, fear, anxiety, triumph and laughter of their wine producing experiences. Film introductions include visits with Domaine Leroy, Domaine Perrot-Minot, Domaine Morey-Coffinet, Domaine Bruno Clavlier, Domaine Mortet, Domaine Michel Gay & Fils, and Dominique Cornin.
At Morey-Coffinets, we meet Michael Morey and Fabiene Coffinet.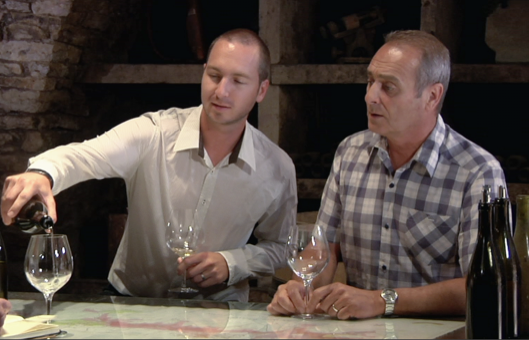 They have uncles, cousins, parents and grandparents all in the wine business, including three generations of wine-makers, and little two-year-old Celeste, the first of the fourth generation. They are farming 7-hectares of vines given to them as a wedding present. Their cellars date back to the 16th century.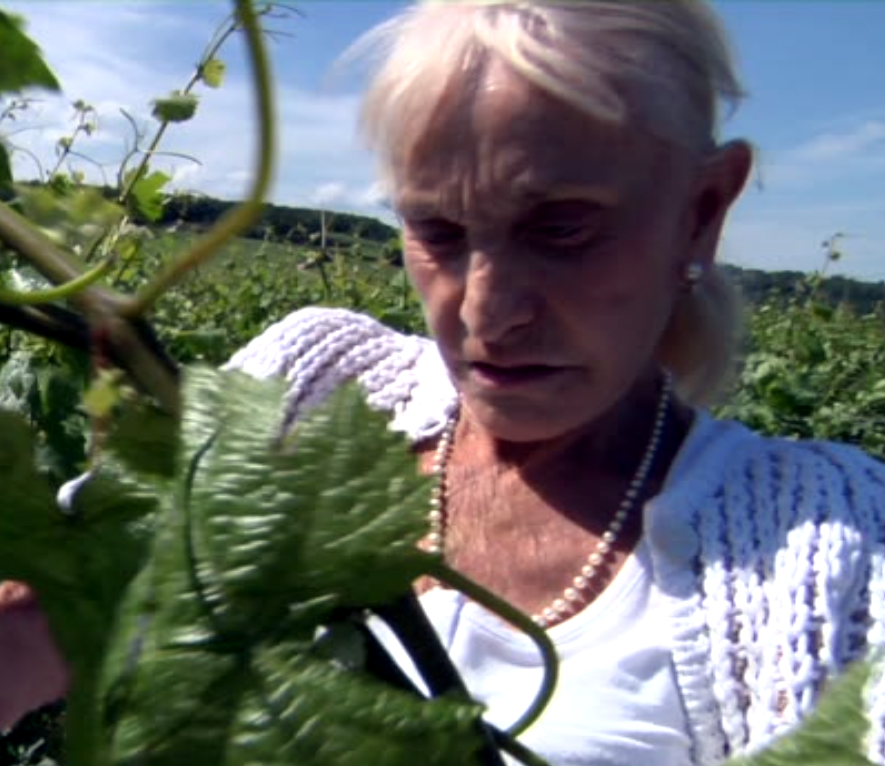 The icon of Burgundy wine making, now in her 80s, Lalou Bize-Leroy of Domaine Leroy, is known as the uncrowned Queen of Burgundy, whose wine is described as magnificent and profound. "Vines are not well understood. You have to put yourself in their place…You have to be part of the life of the wine, and the life of the soil too. That's all you've got to do," says Lalou Bize-Leroy.
Christophe Perrot-Minot has guided his family's Domaine Perrot-Minot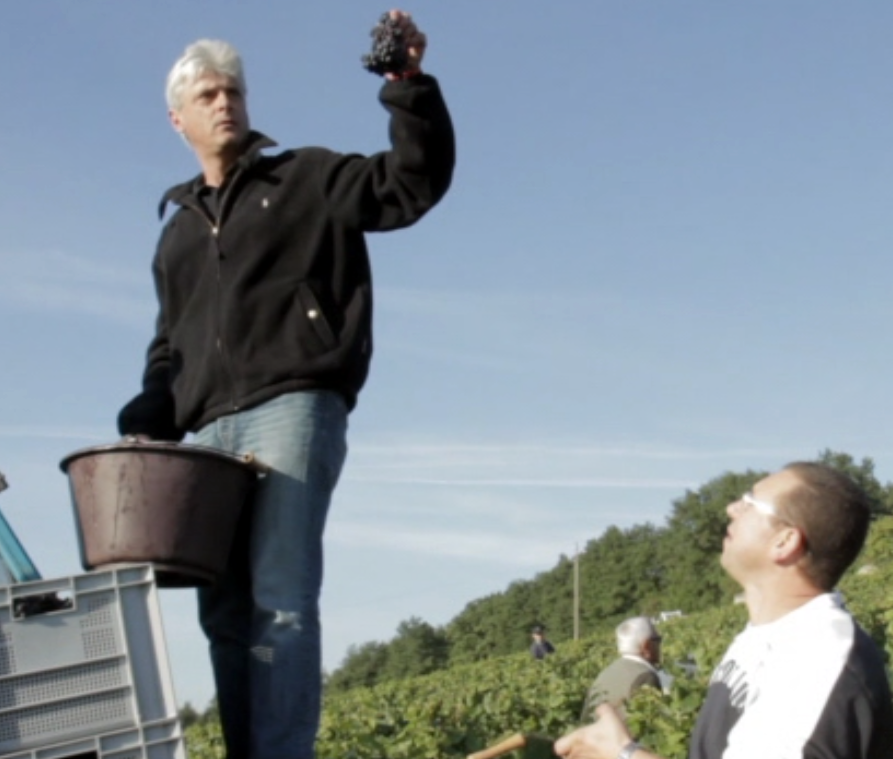 into the twentieth century using state-of-the-art technology including his own "filter-by-gravity" system and is considered a rising star in the renowned wine producing region. He uses no chemical fertilizers on his 45 year old vines. He picks and sorts his grapes by hand.
Bruno Clavelier, Domaine Bruno Clavelier, is a trained oenologue and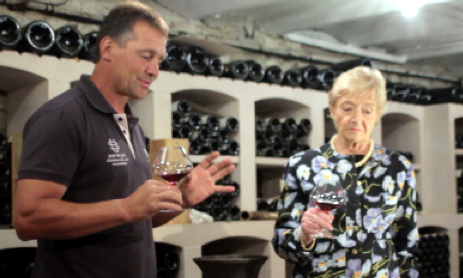 amateur geologist as well as a former professional rugby player. His wines reflect his interest in insuring that each wine displays its own individual characteristics in an honest and grounded way.
Domaine Mortet began in 1956 with a single hectare of vines, and it is a family business. Denis Mortet and his wife Laurence, along with his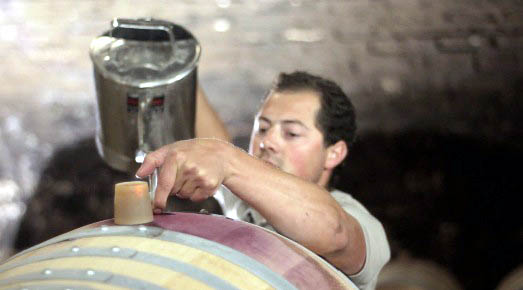 father Charles fell "The profession of winegrower involves lots of thoroughness but also lots of imaginations! Wine is what dreams are made of. The end result should be allowed to express all of its senses," said Denis Mortet.  Arnaud, Denis and Laurence's son took the helm after his father's death in 2005, and carries with him his forefathers' approach to farming and respect of the vines.
Domaine Michel Gay & Fils is a fourth and fifth generation operation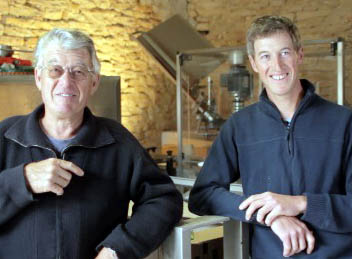 started in 1992 with 6.5 hectares. It is an organic vineyard, and the family believes great wines are made in the vineyard as opposed to the winery. By respecting the vines Michel Gay and son Sebastian know the next generation is poised to carry the torch for producing wine that is intimate, alluring and passionate—but not aggressive.
Dominique Cornin is still harvesting fruit from the vines planted by his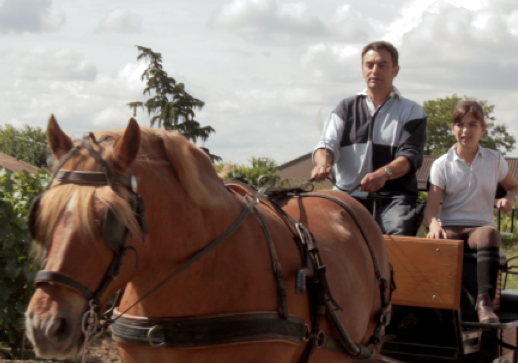 grandfather back in 1938; officially certified as organic in 2009. Dominique is committed to biodynamic practices, which for him means allowing the lands to express their own voice. "Our wines are like you, like me—sometimes reserved or shy, sometimes flirtatious, high-spirited or laughing. Over vintages and time, they unveil their multiple facets. Love them simply for who they are and they will give back tenfold," says Cornin.
The film includes the revered talent of 30 year veteran producer,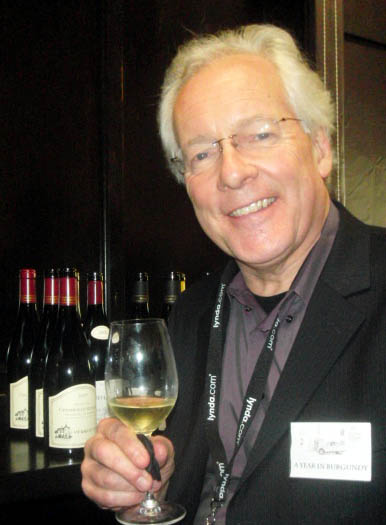 writer, director David Kennard, who has produced fifteen major documentary series, and has received awards from National Emmy, International Emmy, Dupont Columbia, American Historical Association, National Education Film Festival, International Science Film Festival, Houston Worldfest, Alexander Hamilton, Cine Golden Eagle, BAFTA & Peabody Awards.
Martine Saunier, Senior Producer, Consultant, and California-based importer (the first woman to establish a wine importing company in the US) is also the co-star of this heart warming film, along with Lalou Bize-Leroy.  Saunier takes the viewers on a magical journey, providing personal introductions to the life of winemakers and their families, insights into their challenging and joyful life in Burgundy, and a playful look at a 500-seat Tastevinage dinner at Clos de Vougeot, hosted by the Confrerie Chevalier du Tastevin (a wine club devoted to Burgundy), as well as fantastic aerial shots of Cotes du Nuit, brilliantly done by Kennard and chief cameraman Jamie LeJeune.  
Saunier has been given high praise for arranging Lalou Bize-Leroy's participation in "A Year in Burgundy." According to David Kennard "getting five minutes with Lalou is like being allowed to watch the Pope brush his teeth." Co-producer Saunier is a member of Les Dames d'Escoffier, former national board member of AIWF and Chevalier du Tastevin. In addition, she has been decorated twice by the French Government with the title of Officier du Merite Agricole.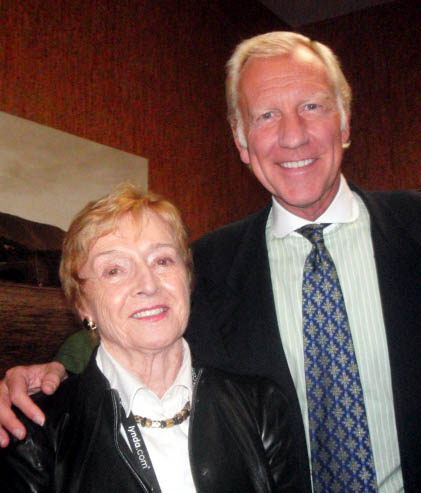 Martine Saunier & Todd Rupert
Todd Rupert, Executive Producer of "A Year in Burgundy" is the Founder and Chief Executive Officer of RTR International Ltd, a holding company with diversified interests globally in the arts, film, clothing, luxury services, real estate and private equity.  He is also the US President of the Board of the Royal Parks Foundation of London and a founding Board member of the Duke of Edinburgh's Award in the US and various other prestigious organizations.
I feel privileged to have spent some time getting to know the creators and producers of this warm and wonderful film at a private party and tasting hosted by Wine Cask Restaurant owner Mitchell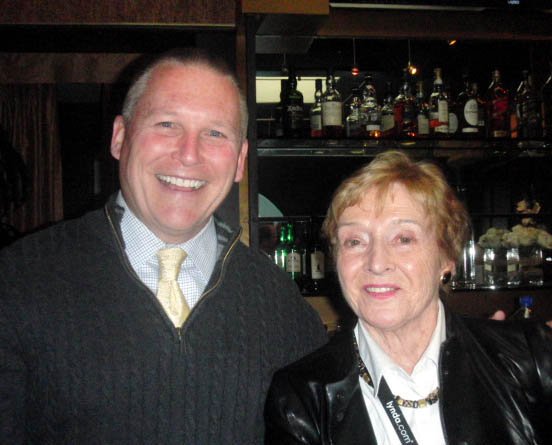 Swervin in Santa Barbara, where guests enjoyed samples of Dominique Cornin 2009 Pouilly-fuisse "Clos Reyssie", Domaine Morey-Coffinet 2011 Chassagne-Montrachet "Les Houilleries", Domaine Michel Gay et Fils 2008 Chorey-Les-Beaune Vieilles Vignes and Domaine Perrot-Minot 2007 Chambolle-Musigny "Les Echanges" 1 er Cru. During a conversation with Martine Saunier she explained "We have plans for production of three films, this one on Burgundy, and two more to be completed, one on Champagne and another on Port to be filmed in Spain."
I congratulate the makers of this insightful film and welcome all to share in the pleasures to be savored in viewing this one-of-a-kind film. "A Year in Burgundy"  is a wine lover's masterpiece that skillfully captures the agony and ecstasy of the art of fine winemaking in Burgundy, France.  For additional information please visit www.ayearinburgundy.com.
__________________________________________________________________
Celebration Libations Fresh From The 2013 Grammy's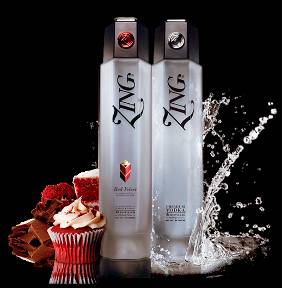 Blunder Bust
Inspired by Jack White's Blunderbuss (Album of the Year nominee)
Ingredients:
2 oz ZING® Red Velvet Vodka
1 oz Almond Milk or Milk/Cream
.5 oz Vanilla Monin Syrup
Method: Shake and strain serve up or on the rocks. Garnish with a crumbled Oreo cookie.
The Black Key
Inspired by The Black Keys' El Camino (Album of the Year nominee)
Ingredients:
1.5 oz ZING® Vodka
.75 oz POM Juice
.25 oz Pear Puree
.25 Lime Juice
.25 Simple syrup
Method: Shake and strain over ice or serve up. Garnish with pomegranate seeds or shaved dark chocolate
Berry Fun
Inspired by Fun's "We Are Young" (Record of the Year nominee)
Ingredients:
1.5 oz. ZING® Vodka
4 Raspberries
.5 oz. Lemon Juice
.5 oz. Simple Syrup
.5 oz. Club Soda
Method: Combine all ingredients except soda and shake. Pour over ice and top with club soda.
Red Velvet Rope(shooter)
Ingredients:
1 oz ZING® Red Velvet Vodka
Small scoop (melon ball sized) of Red Velvet Ice Cream
Top with red velvet cookie crumbs
Method: Combine ingredients in a shot glass and enjoy!
______________________________________________________________
CHIC LIBATIONS & CIGARS FROM 2013 OSCAR SUITES                                by Bonnie Carroll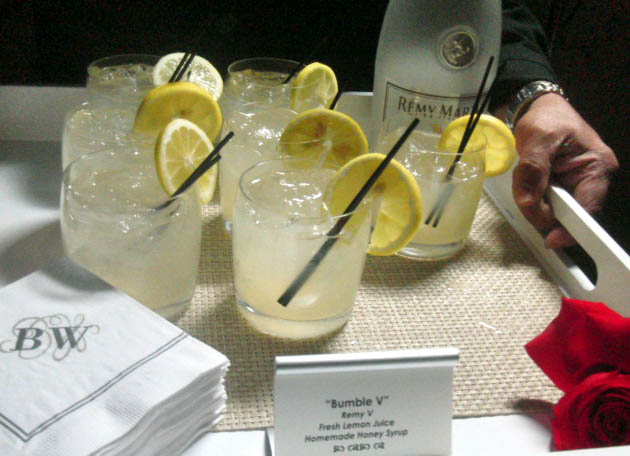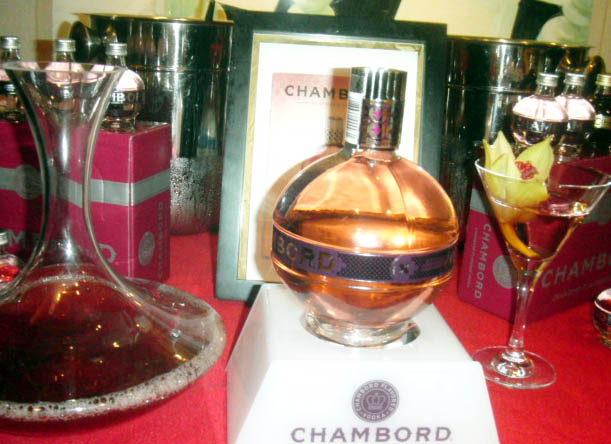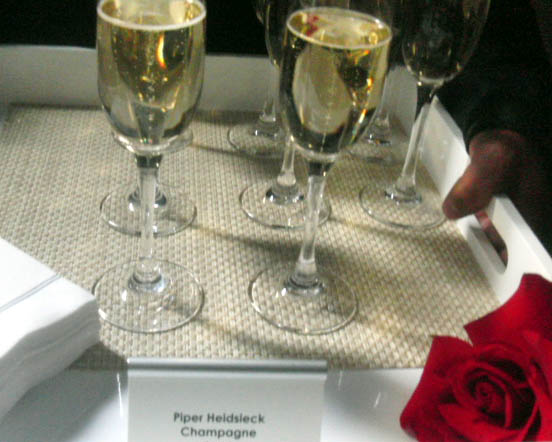 Some of our favorites being poured at a bevy of parties and glittering gifting lounges this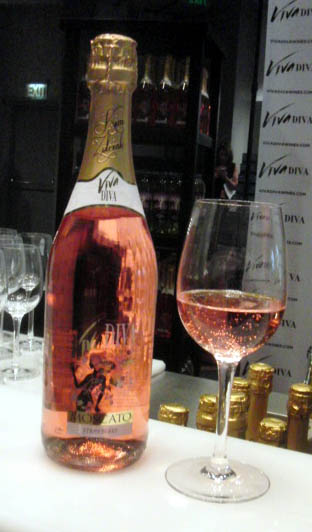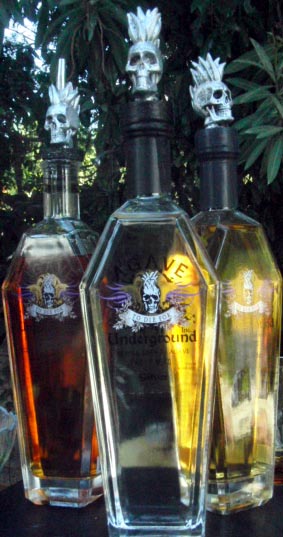 year included Viva Diva Wines (wonderful Moscato wines in delicious flavors) at Sofitel Hotel, Lorimar Vineyards and Winery (a bevy of delicious varietals) L'Ermitage, Skinny Girl® Cocktails & Wines (from vodka, cosmos, margaritas to their new wines) who had an exquisite bar set up and some amazing cocktails at Sofitel Hotel. Chambord also offered beautiful pink cocktail recipes at L'Ermitage and Agave Underground's "Charlie Sheen" with other tequila delights at Eco Oscar event in a private residence in Beverly Hills. Also Reme Martin & Piper-Heidsieck Champagne at the Four Seasons Beverly Wilshire 
pre-Oscar spa party were exquisitely inviting. The coup de gras for Oscar men was Aleroso Cigars being gifted at the L'Ermitage Suite.
---