LBN HOLIDAY COCKTAILS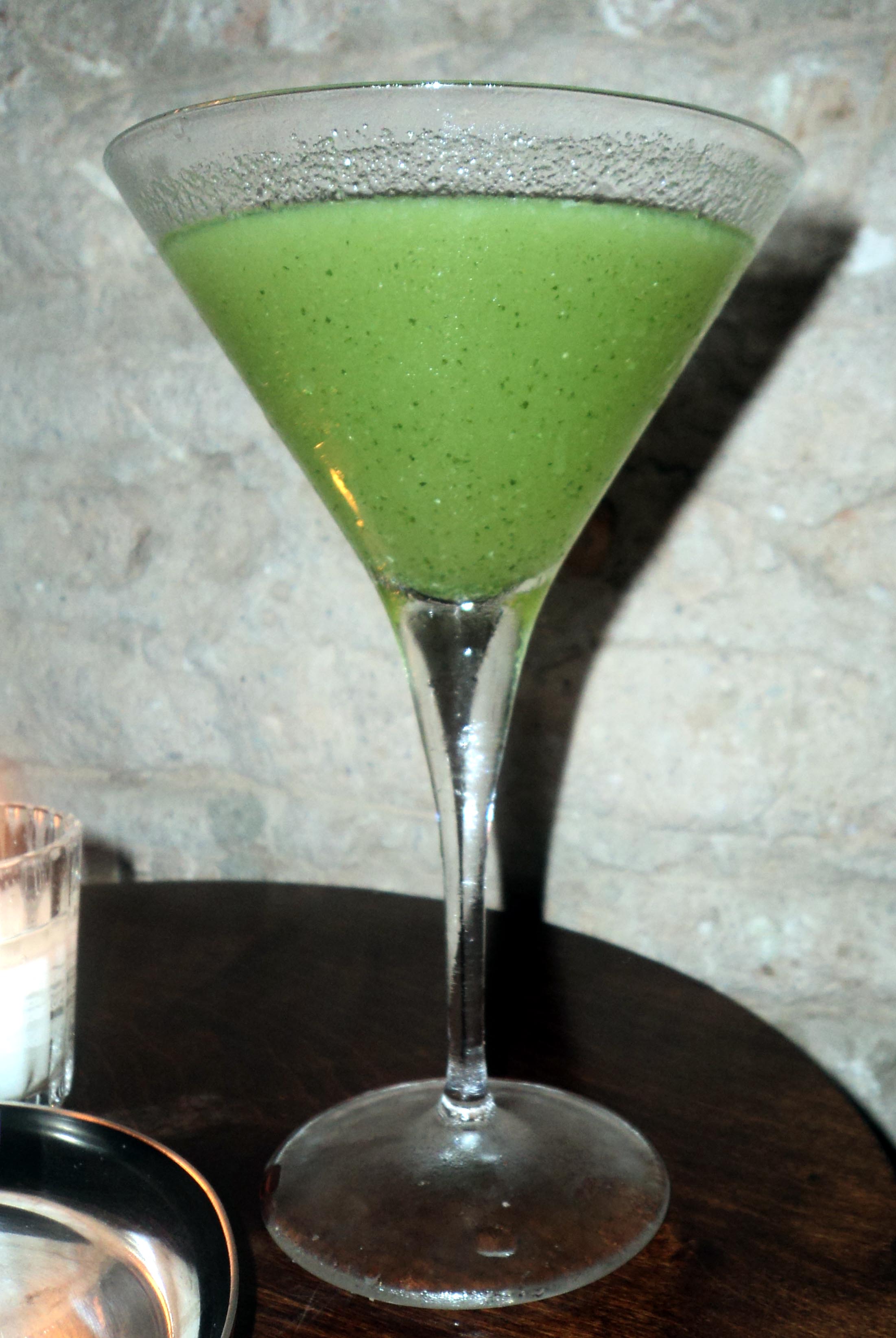 Try a Green Martini from Theirry Blouet - Cafe Des Artites Puerto Vallarta for Christmas. JALAPENO & CUCUMBER MARTINI
Ingredients:
2 slices of seedless jalapenos
2 slices of cucumber
½ oz. Organic agave nectar
½ oz. white tequila Thierry B
...
louet
1 lime
Procedure:
Blend jalapenos, cucumber and organic agave nectar in blender.
Place all the ingredients, including the blended jalapenos, cucumber and agave syrup in the shaker. Shake up 16 times and serve in a Martini glass.

Note: The agave syrup will last about a week and a half, and must be refrigerated.
See More
________________________________________________________________
Or try a red Pomegranite Martini for a delightful and colorful before dinner treat.
POMEGRANITE MARTINI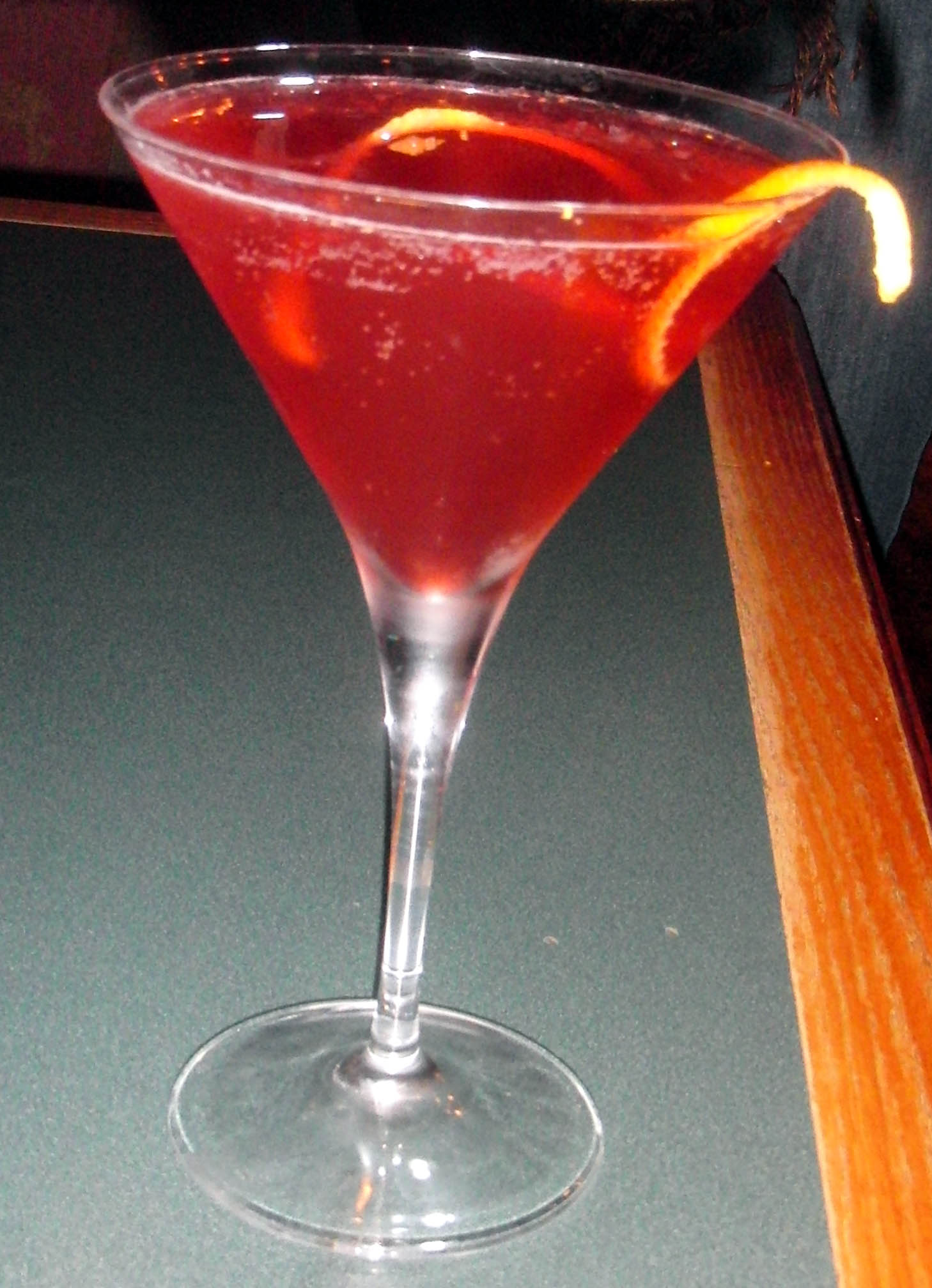 2 oz. Citrus Vodka
1/2 oz fresh lemon juice
1/4 oz pomegranite juice
1 oz Cointreau
Shake all ingredients with ice and strain into a chilled martini glass. Garnish with a flamed orange peel. Cheers!
___________________________________________________________________
                         TENAYA LODGE HIGH SIERRA BLOODY MARY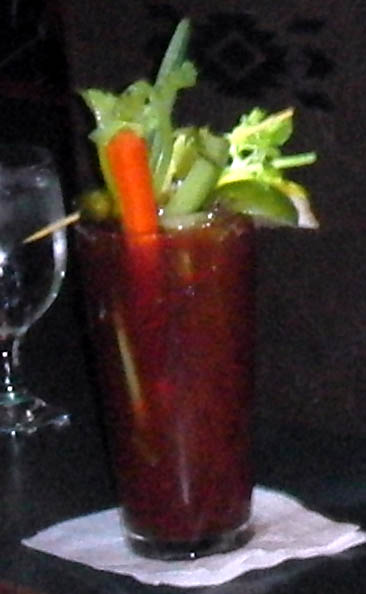 A delicious meal in a glass.
Ingredients:
Tenaya Signature Bold Bloody Mary Mix (House Blend)
Grey Goose Vodka
Ice
Garnish:
Celery stalk with leaves (10" long)
Carrot stick (8" long x 1/2" wide)
Green onion (10" long).
Poached Asparagus spear (7"long)
Lemon wedge (rim cut, seeds removed)
Skewered Garnish:
Yellow Pepper
Pearl onion
Green olive
Fill with Ice
Preparation Method:
Salt the rim of a clean pint glass
Fill ¾ full with cube ice
Pour 2.5 oz. Grey Goose Vodka over ice
Add Tenaya Signature Bold Bloody Mary Mix until point is ¾ full
Stir with celery stick
Add remaining garnish as per specifications
Serve on a cocktail napkin
    Tenaya Lodge Signature Recipe for High Sierra Bloody Mary Mix
Ingredients:
Major Peters Bloody Mary Mix - 3 bottles
Celery salt - 3 level bar spoons
Kosher salt - 3 mounded bar spoons
Tobasco - 2 Major Peters caps full
Worcestershire - 2 Major Peters caps full
Tapitillo - 2 Major Peters caps full
Wasabi powder - 2 level bar spoons
Hand cracked black peppercorns (Chef's to supply)  2 mounded bar spoons
Horseradish - 2 mounded bar spoons
2 oz fresh lime juice
Preparation Method:
Utilize a cleaned & sanitized 1 gallon food safe container
Assemble all ingredients listed above
Shake well
Label & date the container
___________________________________________________________________
1. Holi-Ho.
Ingredients
2 1/2 cups no-sugar-added cranberry juice
1 cup top shelf vodka
1/4 cup Grand Marnier
1 750ml Q Ginger, chilled
Orange rind strips
Preparation
Combine juice, vodka, and Grand Marnier in a pitcher; chill.
Add 3 oz to martini or wine glass
Top with 3oz chilled Q Ginger; garnish with orange rind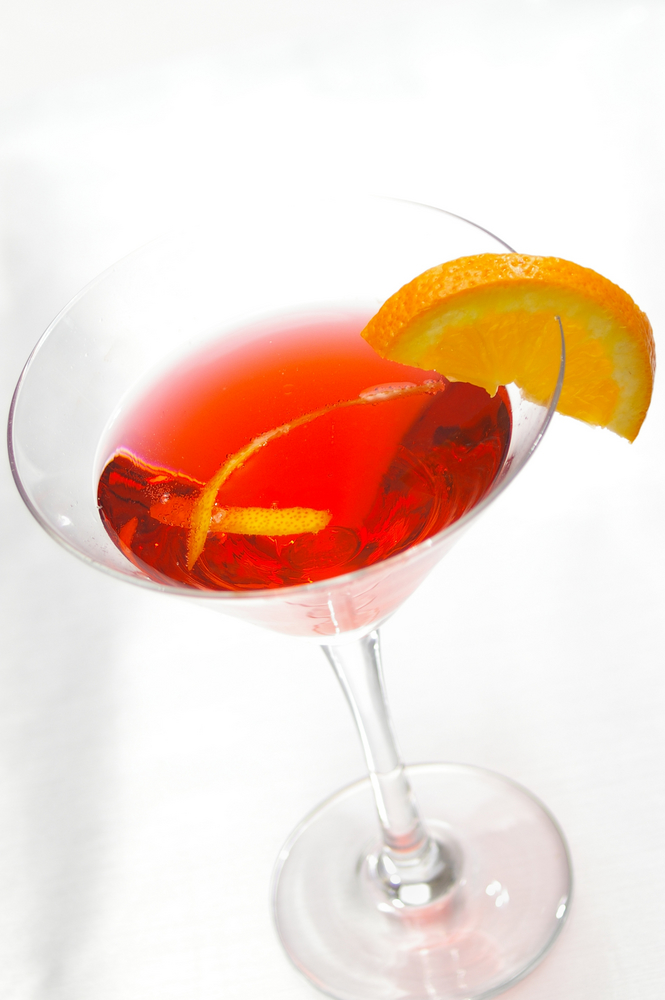 ---