About Winter Wine Down
MDA EVENT
Saturday, April 14, 2012
Carriage & Western Art Museum
129 Castillo St.
Santa Barbara, CA 93101

Sponsor/VIP Hour from 12pm - 1pm
General Admission from 1pm – 4pm
Winter Wine Down is a wine tasting and culinary competition held in the heart of Santa Barbara. Event guests will sample tastes from over 20 wineries and breweries, as well as taste the finest offerings from many local restaurants.
Our culinary judges will award prizes to the restaurants with the best dishes in several categories, and event guests will get to vote on their favorite tastes!
Event Highlights:
Music from The Rusty Lindsey Band and Sweet Country
A silent auction with over 50 fantastic packages.
A "best dressed" award – come on down in your best country gear, and get recognized! Visit: www.winterwinedown.com
---

Twenty years in 2012! Mark your calendar for the 20th celebration of the Hospice du Rhône wine event taking place April 26-28, 2012 in Paso Robles, California.
For the past 20 years, three-days in the late spring have been reserved for an exclusive weekend surrounding all things Rhône. A palate provoking weekend embracing the enchantment, history and tastes of the twenty-two Rhône varieties. Throughout the weekend, tip your glass with worldly Rhône wine producers, journey through the largest international collection of Rhône variety wines and savor exceptional cuisine all while taking in the inspiring and spirited Rhône community.
Get ready to celebrate BIG as 20 years, 22 Rhône wine varieties and One Vision deserve special treatment. See you in Paso Robles wine country April 26-28, 2012. Grab your pass to the most epic Rhone wine event on the planet today!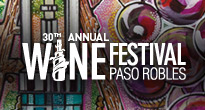 Paso Robles Wine Festival, May 18 - 20, 2012. Wine tasting throughout the region and in the Downtown Park; need we say more?
Tickets to marquee events are on sale at www.pasowine.com.
---
SANTA BARBARA VINTNERS' FOUNDATION RAISES $2 MILLION
FOR DIRECT RELIEF INTERNATIONAL
– Recent $500,000 Donation Leveraged into $15 Million in Relief;
New Funds Aid U.S. Tornado and Storm Victims –
The Santa Barbara Vintners' Foundation has not only hit the $2 million milestone in funds generated for Direct Relief efforts, it has also witnessed the direct result of last week's $500,000 donation streamlined to tornado victims in the Midwest and Southern United States.  "This core funding enabled us to jump start our efforts in the Midwest and is a perfect example of why advance funding is needed," says Thomas Tighe, President/CEO of Direct Relief International.  "Since the first storms touched down last week, Direct Relief has offered relief to more than 100 non-profit clinics and health centers and has already delivered emergency supplies and medications, including insulin for displaced patients with diabetes, worth over $268,000 to serve 3,200 people in Illinois, Missouri, and Kansas."
This home-grown effort, spearheaded by the Santa Barbara Vintners' Association's charitable arm, gives fresh meaning to the term "juice," with American Riviera Wine Auction funds translating into $15 million in leveraged goods for Direct Relief.  "It's amazing to see this small group of 100 vintners make such a large impact," says Frank Ostini, President of Santa Barbara Vintners' Foundation.  "We chose Direct Relief based on their efficient, no nonsense approach.  Their long-term partnerships and smart business practices have changed the world."
In 2010, the Santa Barbara Vintners' donation provided the seed money for Direct Relief's award-winning Medical Reserve Corps packs – "grab and go" emergency medical kits that have been fully adopted by the State of California and due to roll out nationally. 
The Santa Barbara Vintners' Foundation has collaborated with Direct Relief on seven American Riviera Wine Auctions since 2000.  This year's check, which represents a 50 percent increase from past auctions, caps the $2 million milestone.  The year of that first auction, Direct Relief faced a financial shortfall of $100,000 that threatened its future.  The $250,000 in proceeds from the auction relieved Direct Relief's immediate financial crisis and launched it toward its present platform which allows delivery of $300 million in aid annually. 
BACKGROUND
While Direct Relief's initial relief efforts targeted medically underserved areas internationally, in response to the need arising in the wake of Hurricane Katrina in 2005, DRI was able to translate their successful overseas model to a domestic situation.  A realization that the need for affordable medicine at home transcended Hurricane Katrina, Direct Relief has since launched Direct Relief USA and now supplies $50 million yearly on the home front, including millions of dollars for dental and ophthalmic care as well as the distribution of relief packs for emergency responders in Santa Barbara County.
The Santa Barbara County Vintners' Association is a non-profit organization founded in 1983 to support and promote Santa Barbara County as a premium wine producing and wine grape growing region. The Association includes more than 100 winery members whose wineries are located in and whose annual production is at least 75% grown in Santa Barbara County, as well as grower/vineyard members and vineyard managers. The Santa Barbara Vintners' Foundation is the charitable umbrella under which the Santa Barbara County Vintners' Association conducts its philanthropic work.
---
JET LAG COCKTAIL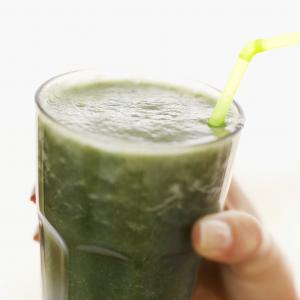 Ingredients:
1 tbsp. raw pumpkin seeds
3 carrots
1–2 green apples
1 bunch kale
Pinch of gray or pink sea salt to season
Directions:
Put all ingredients through a juicer, then enjoy!
Recipe courtesy of dietitan Patricia Teixeira and Park Hyatt hotels.
---
Wine Maker's Dinner - La Dolce Vita
Oxnard, CA
Thursday April 26th
---
ICONIC VITNERS FROM US, FRANCE AND ARGENTINA TO TEAM UP WITH LEADING CHEFS FROM THE SOUTHEAST AT FOURTH ANNUAL GOURMET & GRAPES BENEFITTING HOLLINGS CANCER CENTER
Weekend-long Culinary Fete to be Held May 4th- 6th at The Sanctuary at Kiawah Island Golf Resort
Some of the world's iconic vintners will bring their wines and expertise to the Fourth Annual Gourmet & Grapes Culinary extravaganza benefitting the Hollings Cancer Center at the Medical University of South Carolina. The weekend-long event will be held May 4th- 6th at the Sanctuary at Kiawah Island Golf Resort.
The weekend kicks off with the signature reception and distinctive multi-course dinner paired with excellent wines, featuring Row Eleven Winery, Heitz Wine Cellars and Trinchero Wine Estates. An all-star team of noted chefs of the Southeastern region amplifies the black tie dinner, staged in The Sanctuary's Ocean Room. The Ocean Room is the only steakhouse in the US to earn both Forbes Four Star and AAA Four Diamond ratings.
More about the winemakers and special guests (note to Hal and Nicole—please feel free to reorder these however you'd like):
· Black Stallion Winery (Napa Valley) - Black Stallion Winery is the latest addition to the distinguished collection of wineries in the Oak Knoll District of Napa Valley. Each of the varietals are handcrafted and carefully blended from several small vineyard lots. Black Stallion Winery crafts wines that are elegant and distinctive yet approachable.
· Bodega Luigi Bosca (Mendoza Region, Argentina) – Located in Argentina's Mendoza wine region and owned and managed since 1901 by the Arizu family, the founding family of Argentina's wine industry, Bodega Luigi Bosca wines are renowned for quality and inventiveness.
· Treasury Wine Estates (Australia, New Zealand, Napa Valley) - Treasury Wine Estates (TWE) is a unique global wine company with an international portfolio of new world wines. From the establishment of Australia's Penfolds in the mid 1840s to the 1876 founding of Beringer Vineyards, Treasury Wine Estates is a winemaking legacy. The TWE portfolio includes iconic brands such as Chateau St. Jean, Lindeman's, and Wolf Blass.
· Moet Hennessy - the leading importer and marketer of luxury wines and spirits in the U.S., the Moët Hennessy portfolio includes renowned brands such as Hennessy Cognac; Moët & Chandon, Dom Pérignon, Krug, Veuve Clicquot, and Ruinart champagnes.
· Row Eleven Wine Company – Row Eleven makes only three Pinot Noirs - one from the highly regarded Sierra Madre Vineyards; the second from the famed Dutton and Sanchietti Ranches; and, the third is the winemaker's blend of California's finest appellations, Santa Barbara, Sonoma, and Napa. Row Eleven's winemaker, Richard de los Reyes, has over forty years of winemaking experience. After founding Row Eleven, he was offered Cabernet Sauvignon grapes from one of the great vineyards in Napa. He created the Stratton Lummis label in tribute, focusing on Napa's best sub-appellations. His new blend," The Riddler" has been described as "one of the more fun wines in America".
· Heitz Wine Cellars (Napa Valley) – Heitz Cellars has earned countless accolades for its dazzling wines every year since 1961. Their three renowned vineyard-designated wines --- Martha's Vineyard Cabernet Sauvignon, Trailside Vineyard Cabernet Sauvignon and Bella Oaks Vineyard Cabernet Sauvignon --- are the highlight of the winery's distinguished résumé. Heitz Wine Cellars' Chardonnay, Grignolino, Zinfandel and Port have also earned their share of ardent fans over the years.
· Stratton Lummis/Row Eleven Wineries (California): Founded in 2004 by Richard de los Reyes, the Row Eleven Wine Company (makers of Row Eleven, Stratton Lummis, and Civello) earns top billing on the best wine lists. Rarely sold in wine stores, these three exciting brands can be found in many of America's greatest restaurants, such as The Four Seasons Hotel Group, Alain Ducasse, Wolfgang Puck's Postrio, Cut and Spago.
· Trinchero Family Estates (Napa Valley) – Owned and operated by the Trinchero family, Napa Valley vintners since 1948, the company produces more than 22 brands of wine including Sutter Home, Trinchero Napa Valley, Main Street, Napa Cellars, Terra d'Oro, Montevina, Trinity Oaks, Folie à Deux, and Ménage à Trois.
In addition to Friday's exquisite wine dinner and black tie event, the following are highlights of the Gourmet & Grapes Weekend:
· Wine Odyssey Gala: (May 5) Participants enjoy food stations presented by some of the finest local and regional chefs along with wine pairings on the Terrace Lawn overlooking the Atlantic Ocean. Participants meet the chefs and sample brilliant wines and bid on a wide-range of items during this silent- and live-auction gala, all while enjoying live entertainment and dancing into the night with champagne and chocolate afterglow.
· Jonathan Calo (Mixologist at Cocktail Club of Charleston, SC) – Calo will be featured at the Champagne and Chocolate Afterglow reception following the gala. Calo brings 10 years of experience in the food and beverage industry as well as a talent for crafting innovative cocktails.
· Farewell Brunch: (May 6) Participants celebrate the weekend and salute the chefs at this seaside brunch sponsored by Moet Hennessy as they toast and celebrate a successful weekend at a true Lowcountry brunch on the Grand Lawn with build-your-own Bloody Mary bar by Belvedere Vodka.
Since its inception in 2009, Gourmet & Grapes has raised close to $500,000 dollars for cancer research programs at Hollings Cancer Center. With stagnant federal funding, this contribution has proved invaluable in the cancer research conducted in South Carolina.
For more information on the Hollings Cancer Center's Gourmet & Grapes, visit www.gourmetandgrapes.com.
The Hollings Cancer Center is the only National Cancer Institute (NCI)-designated cancer center in South Carolina and one of just 66 NCI centers in the country. This distinction is based on the depth and breadth of research at Hollings and places the cancer center among the elite research institutions in the nation.
Located just south of Charleston, South Carolina, along 10 miles of pristine beach, Kiawah Island Golf Resort was recently named the No. 1 golf resort on the U.S. Mainland by readers of the prestigious Conde Nast Traveler magazine. The publication also named Kiawah as the No. 3 overall resort on the U.S. Mainland. Tennis magazine named it the No. 3 tennis resort in the U.S. Kiawah Island is also known as one of the top eco-friendly resorts in the U.S., and its beach was named one of the 10 best beaches in America by famed "beachologist," Dr. Stephen Leatherman, aka Dr. Beach. In addition to The Sanctuary, the resort manages over 500 private villas and luxury homes, nine restaurants, two tennis centers, a renowned recreation and nature program and has five championship golf courses, including The Ocean Course, host of the 1991 Ryder Cup and this year's PGA Championship.
---
SERVING UP THE HOTTEST BRANDS & THE COOLEST COCKTAILS
—WSWA 69th Annual Convention & Exposition Brings the Best
of the Wine & Spirits Industry to Las Vegas—
Nearly 2,000 attendees are expected for the Wine & Spirits Wholesalers of America (WSWA) 69th Annual Convention & Exposition. This year's convention, held at Caesars Palace in Las Vegas from April 2-5, 2012, will offer larger exhibit halls and an impressive lineup of distinguished speakers, cutting-edge informational sessions, hot new tastings and exciting competitions.
"The wine and spirits industry is stronger than ever, and we are delighted to be back at Caesars Palace offering more events and networking opportunities for our growing number of attendees," said Craig Wolf, WSWA President and CEO. "Our attendees will learn about the newest trends in the industry and hear the leading solutions on issues affecting their businesses."
This year's convention brings together beverage-alcohol suppliers and distributors, as well as industry executives, mixologists, brand ambassadors and lifestyle professionals.
Convention highlights include:
General session speakers:
· Nando Parrado, author of "Miracle in the Andes,"
· Erik Qualman, author of "Socialnomics,"
· Kit Codik, CEO and co-founder of Liquor.com and
· John Hofmeister, founder and Chief Executive for Citizens for Affordable Energy and former president of Shell Oil Company.
Events:
· Opening Night Reception and Taste of the Industry, showcasing new products and brand extensions,
· Hot Brands Awards presented by Impact Magazine,
· The Lifetime Leadership Award presented to Vern Underwood, Chairman of the Board and CEO of Young's Market Company, LLC and
· The Sidney Frank Award presented to Mark Brown, CEO of Sazerac Company, Inc.
The exhibit halls will be the place to be as three live competitions will highlight innovative products, original cocktail recipes and top mixologists.
· The Wine & Spirits Tasting Competitions, sponsored by The Tasting Panel Magazine, on Tuesday, April 3rd,
· Call For Cocktails: Mixology Competition on Wednesday, April 4th and
· Wholesaler Iron Mixologist Competition on Wednesday, April 4th.
Tony Abou-Ganim, author of The Modern Mixologist: Contemporary Classic Cocktails, will emcee the competitions. Judging the competitors will be a mix of acclaimed mixologists, journalists and industry executives from around the nation.
New to the convention this year, WSWA is partnering with the U.S. Drinks Conference to premiere the first annual U.S. Beverage Alcohol Forum (USBAF), offering educational sessions focusing on social media, brand activation, industry trends, brand building, and the latest industry trends.
Live updates of convention events will be available on Facebook, Twitter, YouTube and WSWAConventionBlog. WSWA-TV will be broadcast live from the convention floor to bring viewers the latest convention news, as well as interviews with exhibitors, suite holders and competition winners.
For a complete schedule of events and additional information, please visit www.wswaconvention.org.
---