HOTTEST WATER FROM MONTEREY MEXICO
By Bonnie Carroll
Topo Chico is sparkling mineral water sourced and bottled in Monterrey, Mexico since 1895. I discovered this water at Nathalie Dubois and DPA pre-

Oscar gift suite in the Luxe Summit Hotel a few weeks ago and loved it! It comes in original mineral water, lemon, tangerine, grapefruit and lime. Available at Walmart, Target and Albertsons.
Below is the history on this amazing brand for your information:
1900's & 1910's: THE BEGINNING OF A BRAND 
Don Emilio Hellion, a French-born industrialist, based in Monterrey, joins as a shareholder of the Topo Chico SA Bottling Company, and appoints Mr. Manuel Trevino Cantu, renowned industrial of the textile industry, as president of the Company.

They later merge with the New York Company Wilson and Co. who names the American Eugene E. Lasting as his representative to take over management. However, because of Eugene Lasting's long and frequent absences, his duties were sometimes taken over by Don Cayetano Ancira.

Mr. Manuel L. Barragan and Leonides Paez, who bring experience in the field of advertising and accounting, joined the company. Foreign investors in the company offer to sell their shares to Mr. Barragan and Mr. Paez, without any guarantee but their work and moral character.

New products are launched: Topo Negro, Topo Nectar, Vin de Vie, Yinyereil, Eva, etc. are launched as an addition to the flagship product, Topo Chico Mineral Water. Also, by this time the use of the bottle cap started.
1920' & 1930's: MORE BRANDS & EXPANSION
The Company obtains the Coca-Cola soft drink franchise and becomes the first company to bottle it in Mexico.

Cia. Topo Chico S.A. sends its products by road and rail to different cities in Nuevo Leon, Tamaulipas, and Coahuila.

Launches "Ginger Ale Topo Club", which replaces the old Yinyereil.

Following the example of the local Brewery, a truck fleet for soft drink distribution is created. Mr. Barragan and Paez watch as, little by little, their dream of growing a modest bottling plant to a financially strong and job generating company becomes reality.
1940's & 1950's: MODERNIZATION AND GROWTH
After Mr. Leonides Paez death, Manuel L. Barragan assumes full responsibility for the Company. Then brings an era of modernization and growth.

Joya is launched in eight flavors. The machine pedal era ends, and the company acquires modern bottling equipment.

A bottling plant in the city of Matamoros, Tamaulipas is inaugurated, and in 1947 one more in Nuevo Laredo, both still in operation today.

Bebidas Mundiales SA is founded, a modern plant created specially to bottle Coca-Cola only. From that date on, the Topo Chico Company would stop bottling Coca-Cola to engage entirely in Topo Chico Mineral Water, Joya with its different flavors and Topo Club Ginger Ale.

New sizes are marketed for Joya and mineral water; both undertaking a packaging and label redesign.
1970′S - 1980's: STRENGTHENING FROM WITHIN
The company undergoes several administrative changes to strengthen its market and optimize resources.

The productive capacity of the company, allowed undertaking an ambitious plan for market expansion into the rest of the country. The Barragan Villarreal family decides to institutionalize their businesses and create a board of directors. PROCOR group was formed, and Topo Chico Company became an integral part of it.

PROCOR acquired the office of the former Hotel Marble, located a few meters from the plant and tied very closely to the history of the source to house the new Topo Chico headquarters.
1990′S: GOING OVER BORDERS
Export to the Rio Grande Valley and other major American cities begin. New products are launched: Topo Chico Toronja, Topo Chico Gota de Limón, Topo Chico Sangría and Frutier, a fruit drink.
2001: THE FUSION OF BIG BUSINESS
PROCOR merges with two bottling groups ARMA and ARGOS, creating a new company Embotelladora ARCA SA, the second largest Coca-Cola bottler group in Mexico.

Topo Chico Sangria Light is market launched.

With 110 years of natural freshness, Topo Chico is preparing to meet the challenge of the next century with the same quality that has allowed it to carry on successfully and be a central character in the history of Monterrey's industrial, remaining faithful to the community that saw it born as a brand and product in 1895.
Visit: www.topochico.com for more information and where you can buy this great Monterey Mexico Water.
__________________________________________________________________
The Brander Vineyard in Santa Ynez Welcomes you for the ultimate wine country experience.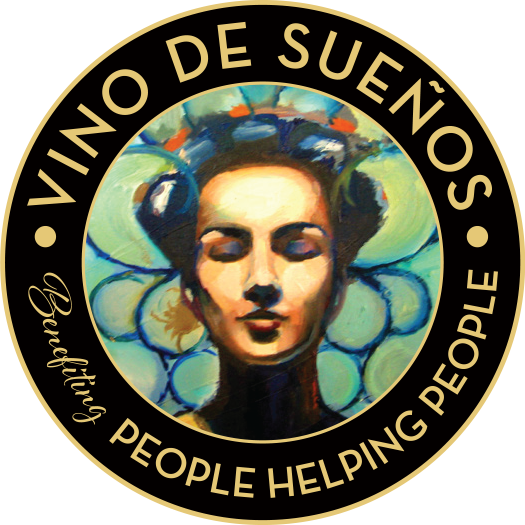 April 15, 2023
PRIVATE ART COLLECTION VIEWING
As an additional surprise and link to art, guests will be welcomed to tour the private Brander Museum of Folk Art currently showing indigenous art from Oaxaca - a rare opportunity for the public to enjoy.
Add to your wine collection and support an important cause.
100% of the wine sales are donated to PHP!
Brander, Foxen, Stolpman, Buttonwood, Riverbench, Gainey, Barieau, Co'lluvial, Camins 2 Dreams, Au Bon Climat
Chef Jake O. Francis (Valley Piggery), Corner House Café & Coffee,
Los Olivos Wine & Merchant Café (and more to be announced!)
Chris Chapman, Pat Roberts, Susan Belloni, Peggy Brierton, Jim Farnum (Honorary Art Director), Kevin Gleason, Rebecca Gomez, Patricia Hedrick, John Iwerks, Renee Kelleher, Teresa McNeil Maclean, Sharon Tate (Art Director), Laura Susan Thomas, Seyburn Zorthian.
Jeffrey Bloom has generously donated the use of his photos of local agricultural workers.
LIVE MUSIC Sponsored by Coastal Pacific Transportation
Grab a glass of wine and enjoy the easy listening of Bobby Montanes and Steve Puailoa.
For tickets visit: peoplehelpingpeople@syvphp.org
Santa Ynez Valley People Helping People
---