SIPS . . .
DOM PERIGNON POURS VINTAGE CHAMPAGNE FOR HONOREES AT 33RD SBIFF by Bonnie Carroll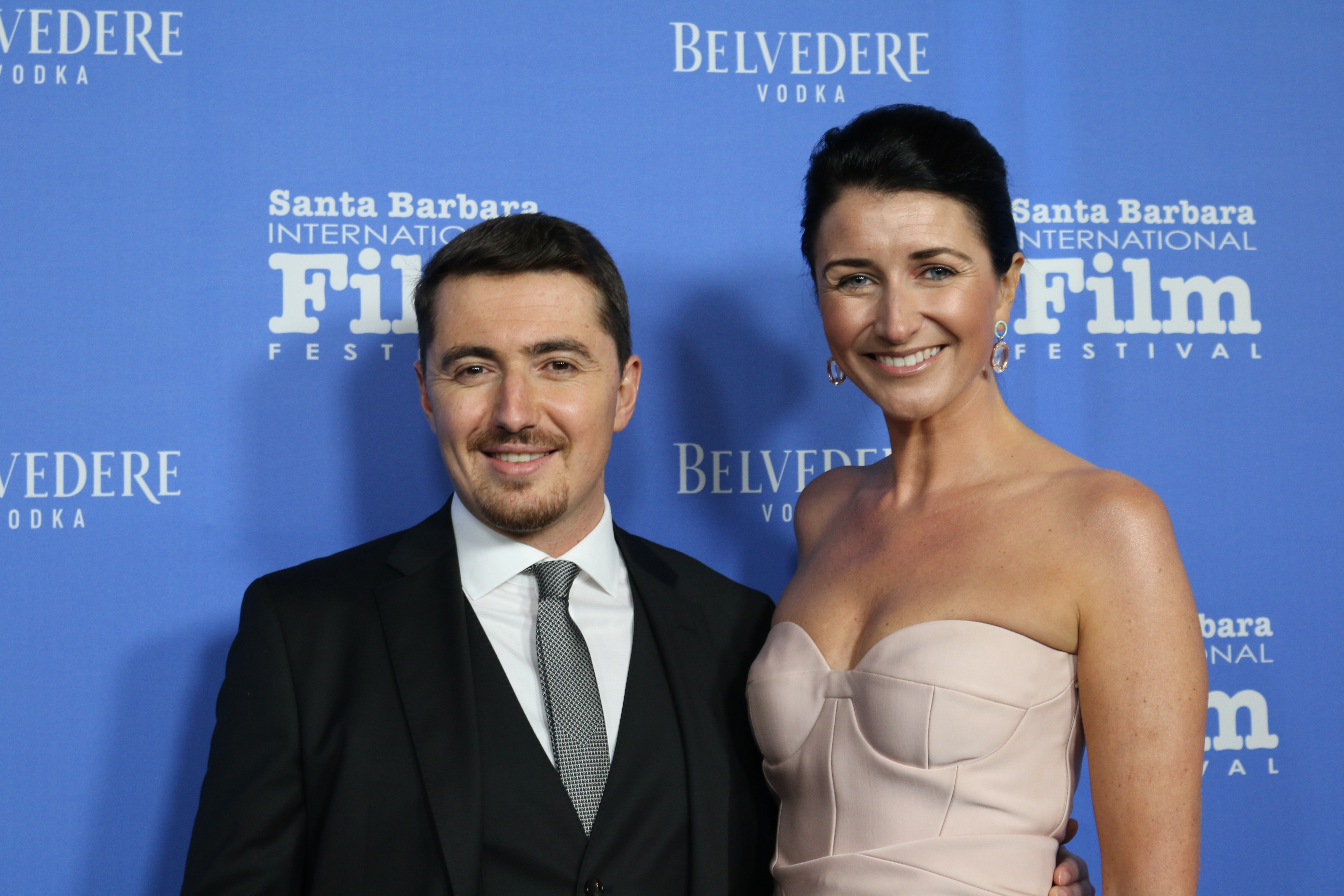 Niccolo Ragazzoni VP Dom Perignon with Julie Fitzroy Regional Marketing Director
Dom Pérignon returned for the fourth year as the Official Champagne of the Santa Barbara International Film Festival; a partnership that celebrates exceptional talent, inspiration, freedom of expression and impact in the world of film. Over the course of the festival, Dom Pérignon celebrated the SBIFF tribute honorees in the luxurious and singular Dom Pérignon Lounge. Vice President of Dom Pérignon Niccolo Ragazzoni and Julie Fitzroy, Regional Marketing Director for Dom Pérignon walked the red carpet during the 33rd Annual Festival representing the company that has been a sustaining supporting sponsor for SBIFF since 2014.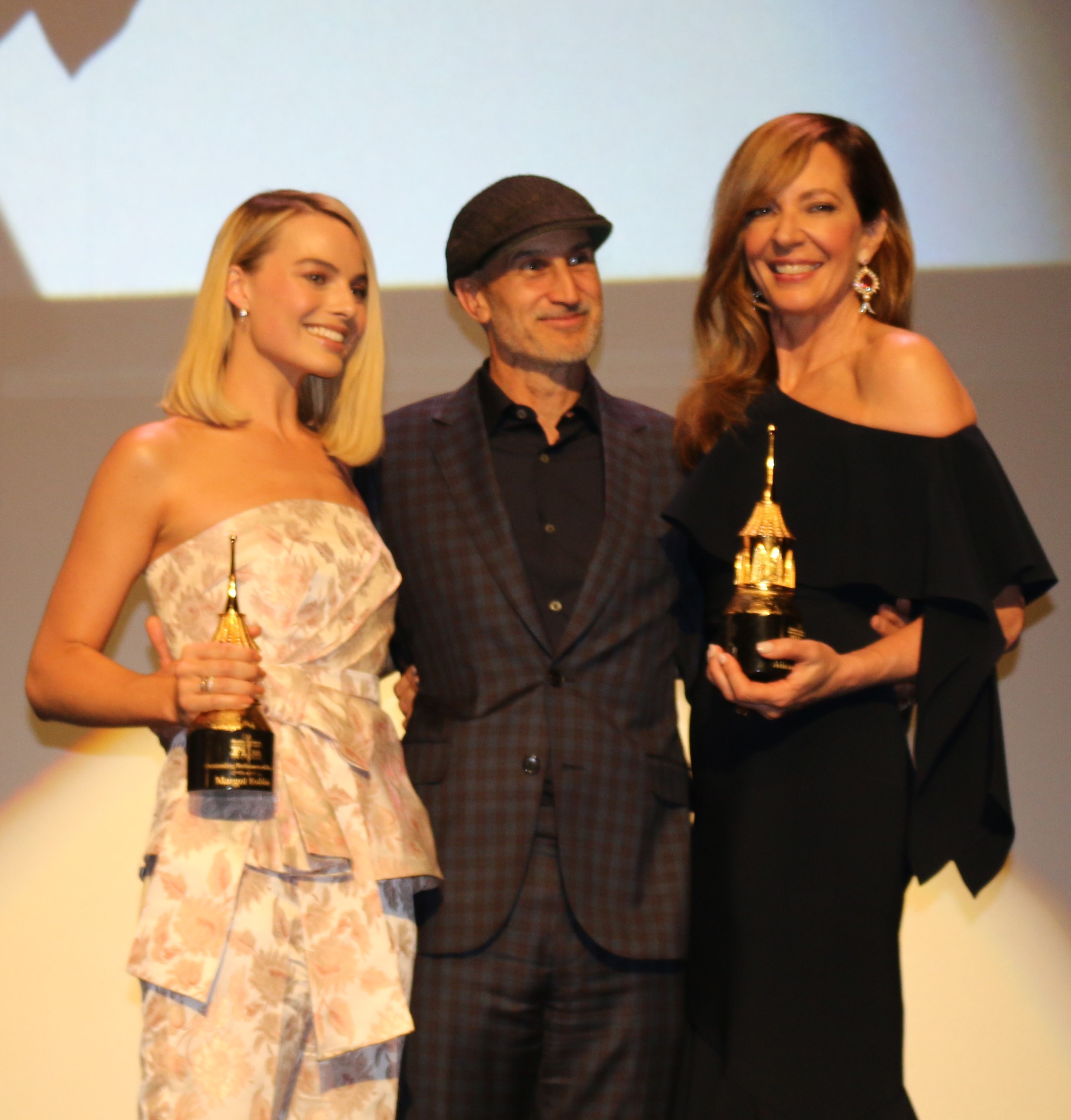 Director Craig Gillespie Presents Awards to Margot Robbie & Allison Janney
Allison Janney and Margot Robbie left the stage at the Arlington Theatre holding their 2018 Outstanding Performers of The Year Awards and took the stairs up to the Dom Pérignon Lounge, where they were presented personalized magnum's of Dom Pérignon while Niccolo Ragazzoni, VP of Dom Pérignon looked on.
The 2018 honorees included Willem Dafoe, Gary Oldman, Saoirse Ronan, Sam Rockwell, Margot Robbie and Allison Janney. Prior to each evening tribute, the honorees arrived in the Dom Pérignon Lounge where Dom Pérignon Vintage 2009 was poured with passed canapes and Petrossian caviar. After receiving their award and returning to the Dom Pérignon Lounge, each honoree was presented with a personalized magnum to commemorate the occasion.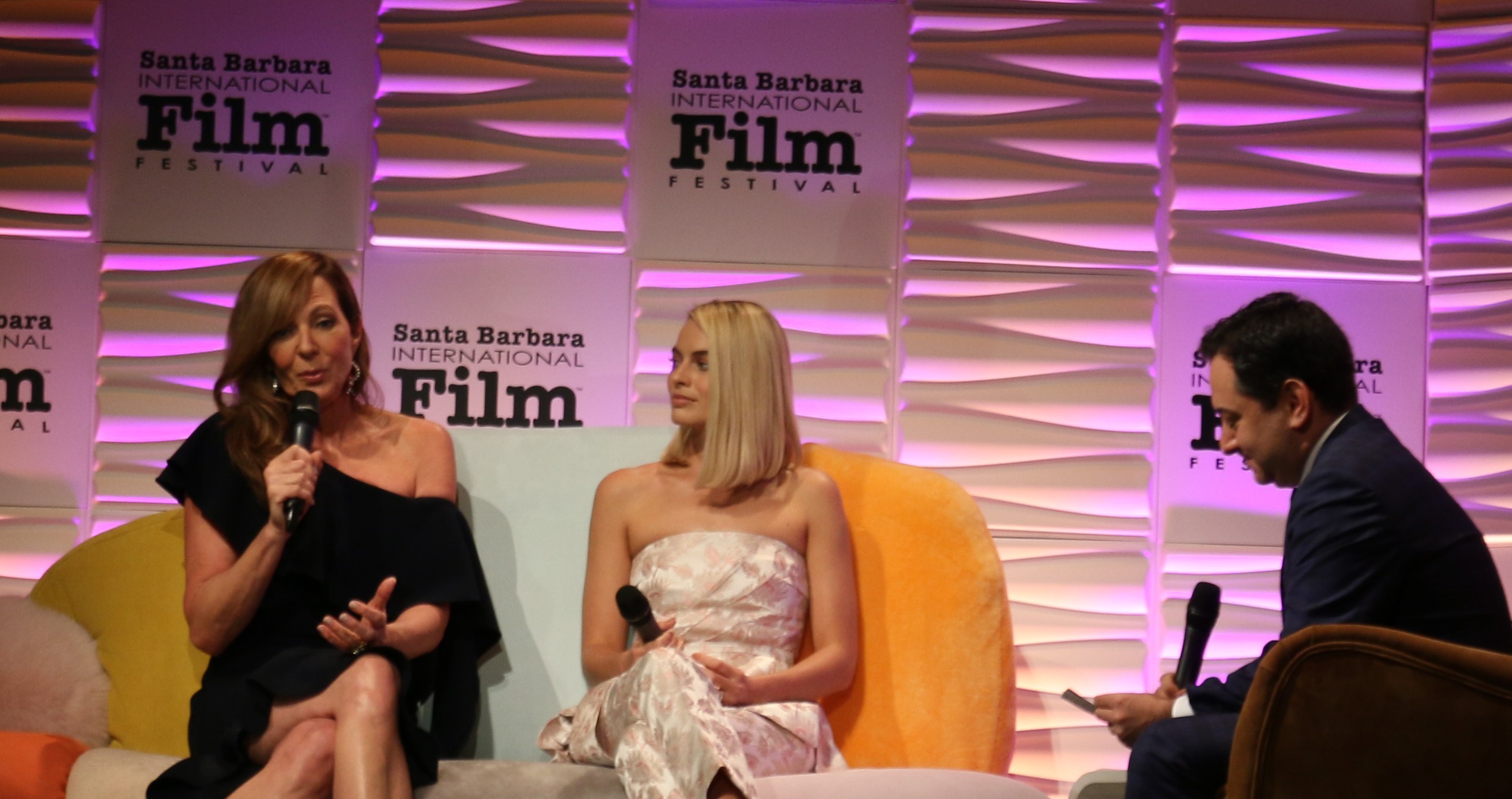 Janney, Robbie Interview Arlington Theatre
Dom Pierre Pérignon was the procurator of the Abbey of Hautvillers in Champagne from 1668 to 1715. His life's work was guided by the single aim to create what he named: the "best wine in the world". Today, each new vintage of Dom Pérignon is inspired by the same quest. For every vintage is a new beginning, a reinvention. Always a vintage wine, the Dom Pérignon commitment to vintages is absolute: Dom Pérignon is made from only the best grapes and is declared only in the most exceptional years, from a single year's harvest only. Each Vintage has three Plénitudes, and is a true act of creation that is constantly renewed by Chef de Cave Richard Geoffroy. www.domperignon.com.
Santa Barbara International Film Festival
The Santa Barbara International Film Festival (SBIFF) is a 501(c)(3) non-profit arts and educational organization dedicated to discovering and showcasing the best in independent and international cinema. SBIFF offers 11 days of 200+ films, tributes and symposiums that transforms beautiful downtown Santa Barbara, CA into a rich destination for film lovers which attracts more than 90,000 attendees. SBIFF continues its commitment to education and the community through free programs like its 10-10-10 Student Filmmaking and Screenwriting Competitions, Mike's Field Trip to the Movies, National Film Studies Program, AppleBox Family Films, 3rd Weekend and educational seminars. In recent years SBIFF has expanded its year round presence with regular screenings and Q&As with programs like Cinema Society, The Showcase and its Wave Film Festivals. For details visit: www.sbiff.org.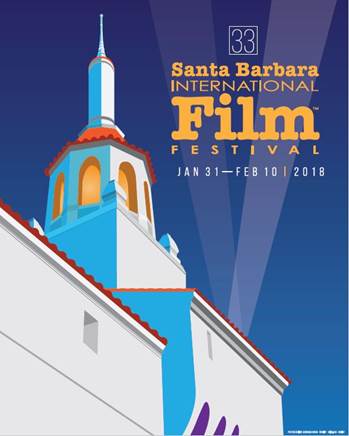 ____________________________________________________________________
AAA Five Diamond Grand Velas Riviera Nayarit Offers Mixology Classes Synergizing Cocktails and Mexican Culture
by Bonnie Carroll
I've enjoyed more than a few memoriable evenings dining at the Grand Velas Riviera Nayarit throughout the years while vacationing in Puerto Vallarta, and have always marveled at the inventive ways the hotel food and beverage professionals have designed, prepared and presented classic Mexican favorites, as well as fusion dishes that combined French, as well as Italian favorites with the best historic Mexican flavors.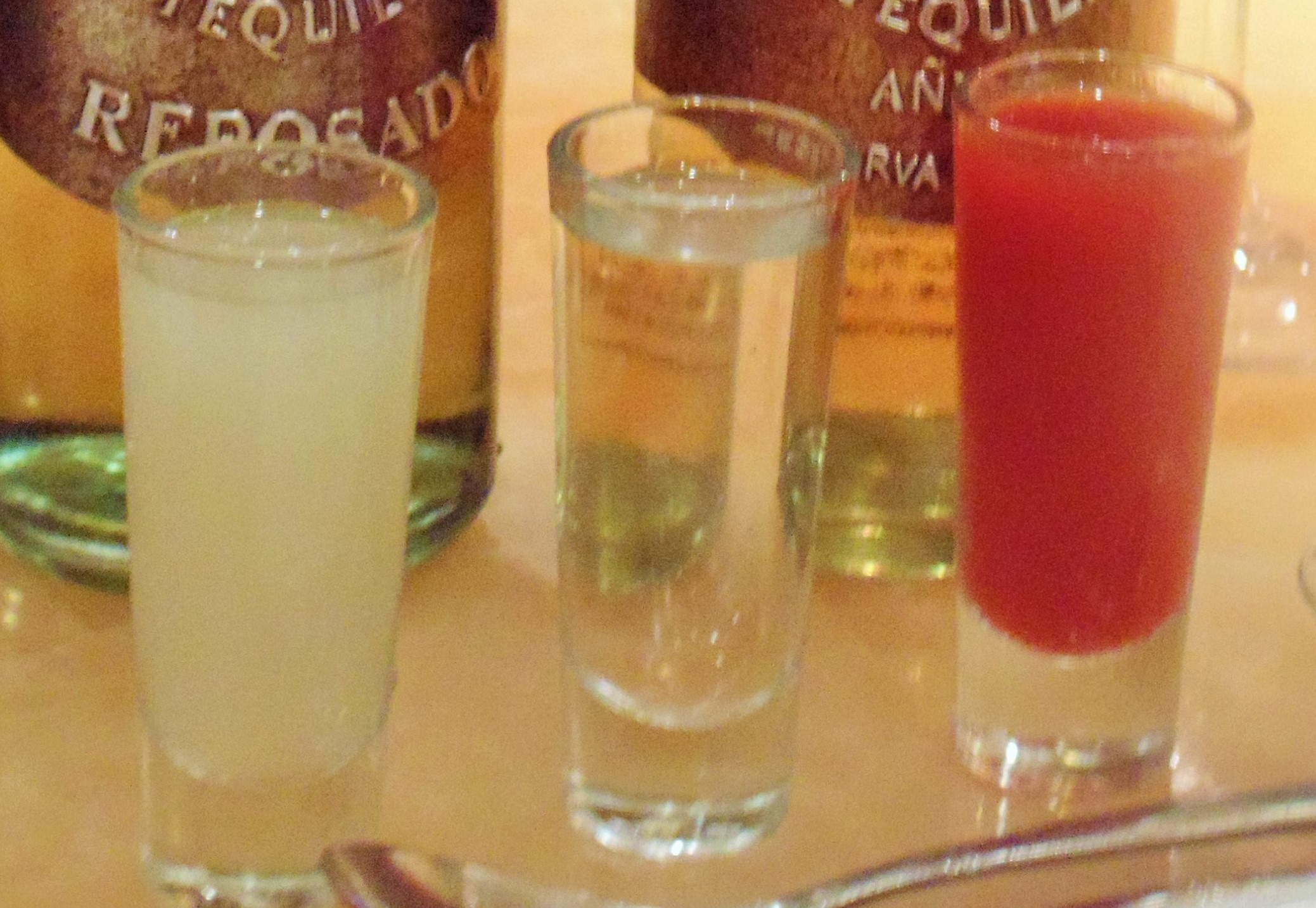 Now the talented F&B group at the all-inclusive Grand Velas Riviera Nayarit are offering a new mixology class that serves up beverages with a new twist on the best in Mexican culture. During the fun weekly class, participants learn to make four different Mexican favorites: Yashu Margarita, Tricolor Cocktail, Sweet Convent and "Pascalles." Each drink features a tie in to fine Mexican history and heritage. The best part of this is if travelers can't make it for a blissful escape to Mexico this winter, the resort is sharing their recipes for preparation in your own home. I consider it a 'from Mexico with love' experience!
The Tricolor Cocktail below, known to locals as the "Mexican Flag" is one of my favorite drinks when in Pureto Vallarta. Naturally, there are a variety of recipes for this drink, and my favorites include one I enjoyed at Gaby's, a family owned Puerto Vallarta restaurant located two blocks from the Malecon, and I also loved a delightful combination for toasting made with Casa Magna Tequilla. There are many twists on this traditional drink that are all delicious and all represent a visuall reminder of the lively spirit of the Mexican people, especially each Mexican Independence Day in September.  Ole'
Below are a collection of amazing cocktail recipes created for duplication in your own home that are the invention of the mixologists at The Grand Velas Riviera Nayarit. Cheers!
Mixology Class Cocktails to enjoy at home:
Yashu Margarita
The Yashu Margarita is skillfully prepared with Ancho Reyes Ancho Chile Liqueur and "yashu" (the word for avocado in the ancient Zapotec language). The Zapotec civilization was an indigenous pre-Columbian civilization that flourished in the Valley of Oaxaca in the south of Mexico.
1 avocado
½ oz     Ancho Reyes liqueur
⅛ oz      lime juice
½ oz     grapefruit juice
1 ½ oz   Tequila
1 oz      Controy Orange liqueur or Cointreau
1 T        pink pepper
1. Place the avocado, pink pepper, and lemon juice in the shaker and macerate all together.
2. Add 1 C ice, Ancho Reyes liqueur, grapefruit juice, Controy Orange liqueur, and tequila.
3. Shake everything and serve in a frosted glass, rim with "tajin chile"or salt.
4. Decorate with an avocado fan.
 Tricolor "Mexican Flag"
Layered with red, white and green ingredients, the Tricolor was created in honor of the Mexican flag, and is often referred to by locals as the red, white & green cocktail.
 1 T        red bell pepper
½ oz     grenadine syrup
1 oz      Mezcal
2 oz      kiwi pulp
½ oz     lime juice
1 T        basil
1. Macerate the red pepper in the grenadine. Pour over 1 C ice in glass frosted with worm salt.
2. Add the Mezcal by pouring it down the side of the glass to keep the colors separate.
3. In a shaker, mix the kiwi pulp, lime juice, and basil. Again pour on the glass to make the third hue of the drink.
Sweet Convent
The Sweet Convent was inspired by the bottle of Frangelico which is designed to look like a friar. It serves as a reminder of the monks who carried 'the word of God' to Mexico. The drink is also an allusion to the "Tenth Muse" Sor Juana Ines de la Cruz and her poetry about love, religion and feminism, inspiring a fushion of feelings, just as the drink does.
1½ oz   Mezcal
1 pinch ground espresso beans
½ oz     Baileys liqueur
½ oz     Frangelico liqueur
½ oz     Kahlua Coffee liqueur
1. Place ice in shaker.
2. Add all the ingredients and mix.
4. Serve in a martini glass perfumed with orange juice and decorated with an orange twist.
Pascalles
"Pascalles" is a popular song that children learn in choir that references the colonial time in the state of of Guanajuato, where structural beauty, underground streets, and green gardens were plentiful. The softness and freshness of the drink alludes to the gardens, while the darkness of the chili and its strong flavor reminds us of the underground life in the tunnels ans streets below.
1 ½ oz   Gin
1 T        dried pasilla chile
1 can    tonic water
2 T        cucumber
¼ oz     simple syrup
¼ oz     lime juice
1. Make an infusion with the syrup and the "pasilla chile." The cucumber is macerated and then added to the shaker with ice, gin, lime juice and the infusion.
2. Stir and serve in the glass.
3. Fill the glass with the tonic water and decorate with a cucumber stalk.
About Grand Velas Riviera Nayarit
Award Winning Grand Velas Riviera Nayarit enjoys a privileged natural setting with flowering, landscaped gardens beside a long stretch of pristine beach and a dramatic backdrop of the Sierra Madre mountains. The centerpiece of the gardens is a three-tiered infinity pool, a preferred spot for catching the legendary sunsets. The AAA Five Diamond all-inclusive resort features 267 ocean-view suites, featuring outstanding state-of-the-art amenities, including Nespresso machines and distinguished cuisine and presentations. An oasis of wellbeing, the resort's Se Spa offers 20 treatment suites, more than 30 spa treatments, many inspired by the native traditions of Mexico and a signature water journey. Grand Velas Riviera Nayarit was built and is operated by Eduardo Vela Ruiz, founder and president of Velas Resorts, with brother Juan Vela by his side, vice president of Velas Resorts. For reservations or additional information please call 1-888-407-4869. Email reservationsrn@velasresorts.com or visit http://allarta.grandvelas.com/.
________________________________________________________
SILVER TRIDENT OPENS RALPH LOREN WINE ROOM IN YOUNTVILLE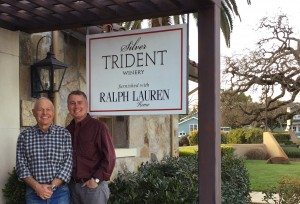 Jost & Bob Walter Silver Trident Wine Room
Elevating the traditional tasting room to a new level of luxury, the Tasting Home is furnished with Ralph Lauren Home products in the manner of a tasteful and elegant residential estate. Guests may enjoy the distinguished Silver Trident wines as they browse through the Home, 6495 Washington Street. The Tasting Home consists of a living room, dining room and library showcasing the furniture, floor coverings, lighting and tabletop accents from the Ralph Lauren Home collection. Everything from the chandeliers overhead to the carpets underfoot, from teak, silver and leather serving trays to crystal wine goblets – as well as the wines – is available for purchase.
Alongside the wide range of Ralph Lauren Home products is a thoughtfully curated collection of antiques, books and artwork sourced from around the world. There is also an intimate and inviting upstairs loft room available for private events by appointment, with capacity for 20 guests.
"We are offering the wine country visitor something that's truly never been done before," explains founder Bob Binder. "By combining the allure of Ralph Lauren Home and our own line of hand-crafted small production wines, we feel we have created an unprecedented new experience," he adds. "We have curated a remarkable residential setting where our guests can enjoy our wines while enjoying the magic of a Ralph Lauren Home setting and everything is available to take home," he adds.
The Silver Trident Winery Tasting Home welcomes walk-in guests. The Tasting Home is open from 11:00 a.m. to 7:00 p.m. seven days a week and for special events by appointment. Tastings are $25.00. Reservations are required only for groups of 6 or more. Each tasting will include a minimum of four wines.
Silver Trident Winery is a Napa Valley boutique winery producing only 1,800 cases per year. Current releases include 2014 Apollo's Folly (2014 Sonoma Coast Rose, $28), 2014 Symphony No. 9 (Napa Valley Sauvignon Blanc, $28), 2012 Playing With Fire, (a Napa Valley Red Blend, $45), 2013 Benevolent Dictator (Sonoma Coast Pinot Noir, $55) and 2010 Twenty Seven Fathoms (Napa Valley Cabernet Sauvignon, $90). The winery's name is a tribute to the owners' long-standing affiliation with cruise ships. The Tasting Home offers The Flagship Club, which guarantees its members a number of attractive benefits.
The Tasting Home is located in a charming Mediterranean-style building a few blocks from The French Laundry and Yountville's other culinary destinations.
The winemaker is Kari Auringer of Napa. Vice President of Sales is Shane Soldinger.
Bob Binder is the founder of Silver Trident Winery and also the co-founder of Oceania Cruises, a luxury cruise line which has partnered on projects with The Wine Spectator, Lalique, Bon Appétit Magazine and Ralph Lauren Home. The Culinary Director for Oceania Cruises is Jacques Pépin; the line is regarded as serving the finest cuisine at sea. The winery's co-founder is Swiss-born Walter Jost, an accomplished advertising and media executive.
For more information: www.SilverTridentWinery.com.
---