SWEET SENSATION
ON VALENTINE'S DAY
Ramon Winery offers an amazing dessert wine for Valentine's Day dinners. This pomegranate wine is simply delicious and the perfect ending to a romantic dinner.
$48.00
visit www.ramonwinery.com
---
FALL MADLY IN LOVE THIS VALENTINES DAY
WITH THE UNIQUE GIFT OF DOGS & WINE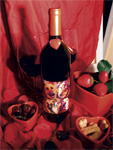 Over 90 Percent of Wine Drinkers Say Wine Makes the Perfect Valentine's Day Gift, According to Wine Market Council Research
Buelton, CA -- Chuck the chocolates and ditch the roses, studies show your sweetheart really wants wine! If they adore dogs as much as they love great wine, then a Dog Lover's Wine Club membership will make them fall head over heels in love all over again. With every club membership, premium crafted California wines with inspirational stories about real dogs on each bottle arrive on your doorstep monthly, bi-monthly or even quarterly, all while helping homeless animals in need.
"A Dog Lovers Wine Club membership says 'I love you' to the pet and wine lover in your life—great wine, featuring adorable pups on each label and your membership will benefit animal rescue, shelter, service and therapy groups! Now that's Valentine Passion!" adds Matt Hahn, Co-Founder of Dog Lovers Wine Club
Celebrating life with dogs and a love of great wine is what Dog Lovers Wine Club is all about! Supporting non-profit animal shelters and rescues all over the country is why the California winery was created. Whether you spend a romantic night with someone special or a quiet evening alone with man's best friend, share a bottle of Dog Lovers Wine Club wine this Valentine's Day. It's the perfect way to toast the human-animal bond!
"We have a love affair with our pets because they offer us the most reliable, trustworthy relationships we ever encounter in life," says Kristen Levine, International Pet Lifestyle Expert. "Their loyalty, unconditional love and total dependence upon us amounts to everlasting love. Why would you not celebrate that on Valentine's Day?"
SEXY SIPPING FACTS:
According to a Valentine's Day Survey conducted by The Wine Market Council, which polled both men and women equally, 31% said they would prefer to snuggle up to their Valentine by a warm fireplace and a bottle of wine. Another 24% said they would rather drink wine with their one-and-only while preparing a romantic dinner for two at home. Sharing wine in a sensuous bubble bath was the third favorite place with 17% answering, they were followed closely by "in a restaurant" at 14%. The remaining 14% marked "bedroom" or "other." Only 14% expected that their sweetheart would really come through with giving a bottle of wine. Almost 50% of the men and women surveyed expected to receive an old faithful gift of: flowers (26%) or candy (23%). Another 21% said they didn't expect a gift at all.
For the entire month of February, everyone who signs up for a wine club membership at www.dogloverswineclub.com will receive their first wine shipment FOR JUST $2! It's the "2 Mutt Love" special and it's the perfect gift for that special dog lover in your life.

Here's how Dog Lovers Wine Club works:
Visit www.dogloverswineclub.com to redeem your "2 Mutt Love" discount. You can choose to receive wine shipments monthly, bi-monthly or even quarterly. Each month, the wine is accompanied by inspirational stories of American families and the special Dogs that have touched their lives. Each wine label is illustrated by selected photos (and stories) submitted from dog lovers across the country. The wine shipments also include tips about dogs, tasting notes about each featured wine, the source of the grapes and suggested food pairings.
Media Opportunities: Video and additional images are available upon request. Interviews with the co-creators of Dog Lovers Wine are also available upon request. Contact: Julie Robbins / 813-412-3354 / Julie@FetchingCommunications.com or Jen Gross / 727-410-1061 / Jen@FetchingCommunications.com
ABOUT DOG LOVERS WINE CLUB:
Dog Lovers Wine Club is a boutique winery, based in California, which offers carefully crafted premium wine and illustrated labels to support animal shelters and rescue organizations around the country. Every shipment includes a new and inspirational pet story and photo, chosen from people who submit their stories to www.dogloverswineclub.com. Along with the personal story, the shipments include tips about dogs, tasting notes about the wine, the source of the grapes and recommended food parings. It's a unique way to celebrate life with dogs! Wine club memberships are available in monthly, bi-monthly or quarterly shipments. For more information, email us at info@dogloverswineclub.com or call toll free 877-919-WINE.
ABOUT KRISTEN LEVINE, INTERNATIONAL PET LIFESTYLE EXPERT:
A pet lifestyle expert for nearly 20 years, Kristen Levine's focus is America's "love affair" with pets. In addition to her marketing specialty in pet related commerce, she has worked alongside veterinarians, trainers, behaviorists, animal welfare professionals, the media and most importantly—pet lovers! Kristen's 140 'dog years' of experience and vast knowledge of pet lifestyle trends and family-pet dynamics have granted her the ability to communicate with people around the world by highlighting the impact pets have on our lives. Visit www.KristenLevine.com.
---
WINES ROUTES OF PROVENCE

As the vine leaves veer to ochre in the autumn sunshine and burst into vivid green on the arrival of spring, what could be more agreeable then a tour of the winding lanes or pathways of Provence, taking time to stop off and chat with our local wine growers and taste a few fine vintages? The Côtes de Provence and Côtes du Rhône terroirs offer a maze of itineraries, and here are just some of the prettiest.
Exploring the wine routes of Provence by car
Côtes du Rhône wine routes
Vaucluse
The Côtes du Rhône AOC terroir is criss-crossed by nine wine routes, four of which are situated in Vaucluse: the Azur, Sepia, Indigo and Turquoise routes. The routes cross many wine-growing villages including Gigondas, Beaumes de Venise, Vacqueyras and Visan, and federate around 300 growers. Each route has its own guide, featuring a map, local curiosities, accommodation, good eateries and, of course, the addresses of vineyards open to the public.
Azur Route: set around Avignon. Points of special interest include remains of the ancient papal state and the Châteauneuf-du-Pape vineyards.

Sepia Route: scored into the Popes' Enclave (formerly part of Vaucluse but now officially situated in the Drôme area), this route invites visitors to stop off at the vineyards of Richerenches, Visan and Valréas.

Indigo Route: situated on the Roman road between Orange and Vaison la Romaine, this route spans three emblematic Côtes du Rhône Village terroirs: Cairanne, Rasteau and Roaix.

Turquoise Route: winds its way through the elegant villages around the "Dentelles de Montmirail" cliffs. Its celebrated vintages include Vacqueyras, Gigondas and Baumes de Venise.
Guides available from Inter Rhône
84000 Avignon
Tel: 011 33 (0)4 90 27 24 00
www.vins-rhone.com
Côtes du Ventoux wine routes

Vaucluse
The five Côtes du Ventoux wine routes ("Entre Ventoux et Dentelles", "Le Piémont du Ventoux", "Les Terrasses du Comtat", "Les Coteaux de la Nesque" and "Les Monts de Vaucluse"), offer a truly captivating tourism experience. The classic road itinerary branches off into numerous side lanes featuring stunning vineyards and architecture, or footpaths leading through the vines. From wide open spaces to the infinitely small, they are a novel way of discovering the local terroir at your own pace.
Itineraries of the five wine routes downloadable directly from the website www.cotes-ventoux.com
Aix-en-Provence wine route

Bouches-du-Rhône
This wine route is marked out with "Coteaux d'Aix en Provence" signposts, accompanied by a traditional cicada! Starting out from Aix-en-Provence, the itinerary is about 100km long and crosses 11 villages between "Etang de Berre" lake and Durance River, including Coudoux, Lançonde-Provence, Pélissanne, Lambesc, Rognes and Puyricard.
Françoise Piétri
Tel: 011 33 (0)4 42 23 57 14
Free booklet including itinerary and list of vineyards: www.coteauxaixenprovence.com (French only)
Exploring the wine routes of Provence on foot
Wine and Olives in Les Baux de Provence

Bouches-du-Rhône
Nestling in Les Baux de Provence, at the foot of the Alpilles mountain range, "Mas Sainte Berthe"
(94 acres) sells fine red, white and rosé wines. The vineyard has also created a 30-minute sign-posted walking itinerary, accessible to all, starting out from its cellars. And what will you see? Vines, of course, but also sweet-scented Provençal garrigue and olive groves, interspersed with information points on grape varieties and how the vines are tended throughout the year. The cellars open every day from 9am to 12pm and 2pm to 6pm until the end of September, and Monday to Saturday at the same times from October 1.
Le Mas Sainte Berthe
13520 Les Baux-de-Provence
Tel: 011 33 (0)4 90 54 39 01
www.mas-sainte-berthe.com

---
TREAT YOUR VALENTINE TO A
SCULPTERRA GIFT BASKET!
Send your sweetheart a gift basket from Sculpterra Winery! We deliver in Paso Robles and Cambria for a $10.00 delivery fee. We also ship gift baskets containing wine to California residents, and any gift basket not containing wine Nationwide.
Let us create a custom gift basket for you or choose from these great ideas:
Executive Sweetheart
Sculpterra's 2006 Maquette, a Bordeaux blend of 63% Cabernet Sauvignon, 25% Merlot, and 12% Petite Sirah on a black or green marble wine bottle coaster, a Sculpterra waiters corkscrew, silver plated heart-shaped foil cutter, Ithaca Exquisite Swiss Extra Dark Chocolate 70% bar. $100.00
Ami Amour
Sculpterra's 2005 Gold Medal winning Cabernet Sauvignon, Dolcetto Tiramisu wafer squares, Ithaca Exquisite Swiss Milk Chocolate with Hazelnuts, Ithaca Exquisite Swiss Dark Chocolate with Coconut, all nestled in a willow basket. $48.00
Sweetie Pie
Sculpterra's 2006 Chardonnay, Granny Smith apples, Paradigm Deep Dark Haute Fudge wrapped up on a grape design plate. $45.00
Valentine Hamper
Two great Sculpterra Wines, 2006 Chardonnay, 2005 Gold Medal Winning Cabernet Sauvignon, A.G Ferrari imported Fusilli pasta, Freschissima pasta sauce, Pesto Rosso, Crema di Carciofi, aged balsamic vinegar, extra virgin olive oil, Urban Accents Chateau Provence Blend salt cellar, Allocco's Tarrali Pretzels, Dolcetto Tiramisu wafer rolls, Paradigm Deep Dark Haute Fudge, and fresh Bartlett Pears, beautifully wrapped in a large metal basket with tiny cut-out hearts. $175.00
To Order Call (888) 302-8881
---
Cupid's 2008 Love Potion: Dessert-Flavored Vodka Cocktails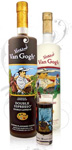 Sweethearts around the world can impress their special valentines by trading in the traditional flower and candy gifts and creating a unique Valentine's Day dessert-flavored vodka cocktail that is sure to win over any heart.
"When you put in the effort to create something personal, it really makes your loved one feel special and lets them know you have gone the extra mile tomake their day extraordinary," says Van Gogh Vodka Corporate Bartender Stacy Nicoll. "Based on your sweetie's favorite Van Gogh Vodka flavors and personal tastes, we will create a free custom cocktail recipe just for him or her."
Consumers can submit their cocktail recipe request by e-mailing
cocktails@vangoghvodka.com and a free signature-recipe certificate will be e-mailed to them.
Nicoll also suggests these Valentine's Day-inspired recipes:
Cupid's Raspberry Chocolate Kiss
2 oz. Van Gogh Dutch Chocolate Vodka
1 oz. Chambord
1 oz. Cream
Chocolate Covered Cherry
1.5 oz. Van Gogh Black Cherry Vodka
1 oz. Crème de Cacao
.5 oz. Amaretto
.5 oz. Kahlua
.5 oz. Cream
Splash grenadine
Sparkling Hearts
1 oz. Van Gogh Pomegranate Vodka
3 oz. Champagne
"Don't forget, flavored vodkas aren't just for cocktails anymore," Nicoll says. "Spike your favorite cake, cookie or brownie recipe with Van Gogh's Dutch Chocolate or Vanilla vodkas and you're sure to make an impression on your date."
Van Gogh's Double Chocolate Brownies
Van Gogh Dutch Chocolate Vodka
Van Gogh Vanilla Vodka
Chocolate Liqueur
1 1/2 cup flour
1/2 tsp. baking soda
1/2 tsp. salt
2/3 cup butter
1 1/2 cup sugar
4 cups chocolate chips
4 eggs
2/3 cup chopped nuts (optional)
Preheat oven to 325 degrees. In a small saucepan combine butter, sugar and 4 tbsp. Van Gogh Dutch Chocolate Vodka. Bring to a boil and remove from heat. Add 2 cups of chocolate chips and 2 tsp. Van Gogh Vanilla Vodka. Stir until chocolate melts and mixture is smooth. Add eggs, one at a time, beating well after each addition. Gradually blend in the flour, baking soda and salt. Stir in the remaining chocolate chips and nuts.
Spread mixture into a greased 9″ x 13″ baking pan. Bake 40-45 minutes, then cool for 1/2 hour. Poke holes with the tines of a fork throughout the brownies. Combine 8 tbsp. Van Gogh Dutch Chocolate Vodka and 4 tbsp. chocolate liqueur and pour evenly over brownies.
Allow to cool completely.
For more cocktail and cooking recipes and Valentine's Day celebration tips, visit www.VanGoghVodka.com
---
Wine festival in Vienna – new heights for connoisseurs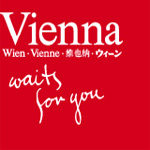 The World Wine Festival at the Palais Coburg will draw the crème de la crème of international wine producers to the arts and delights capital from February 27 to March 1, 2008.

Vienna, the only capital city in the world with extensive vineyards within the city limits, adds an exquisite highlight to its program for lovers of fine wine. At the World Wine Festival more than 60 leading international wine producers will personally present their first-rate wines.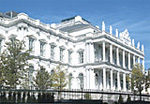 This elite wine forum will be accompanied by a select related program with 20 events from small specialist wine tasting sessions and seminars to relaxed celebrations and exclusive high level gala dinners. Wine fans can experience these challenges to the senses in the opulent Palais Coburg and selected partner restaurants including Meinl am Graben, Zum Schwarzen Kameel and Weisser Rauchfangkehrer.
For more details and ticket reservations visit www.weltweinfestival.com
---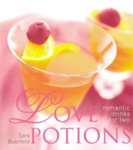 Love Potions: Romantic Drinks for Two (Love Recipes Series) (Board book)
by Sara Buenfeld (Author)