SIPS   .   .   .
MEMORIAL DAY COCKTAIL

Sunrise In Tijuana
Cassandra Rosen, Soltado Tequila
Makes 8-10 servings

•    12 cups watermelon, seeded and cubed (appx 4 lbs, depending on water content)
•    ½  cup water*
•    ¼ cup lime juice*
•    8 tbs simple syrup*
•    8 oz Soltado Tequila Picante
•    Top soda
•    Garnish: jalapenos, lime slices
•    Glass: Collins

Add the watermelon, lime juice, simple syrup, and water to a blender, and puree gently. Press through a mesh strainer into a pitcher, cover and refrigerate at least two hours, or overnight.

To each glass, add ice, pour in the watermelon punch. Add tequila and soda, stir. Garnish as desired.
_____________________________________________

____________________________________________
EXCLUSIVE TUSCAN WINE TO SAVOR IN MALIBU
by Bonnie Carroll
One-of-a-kind pairing at Carbon Beach Club in the Malibu Beach Inn; Baracchi wine from Tuscany only available at the exclusive seaside restaurant on the beach.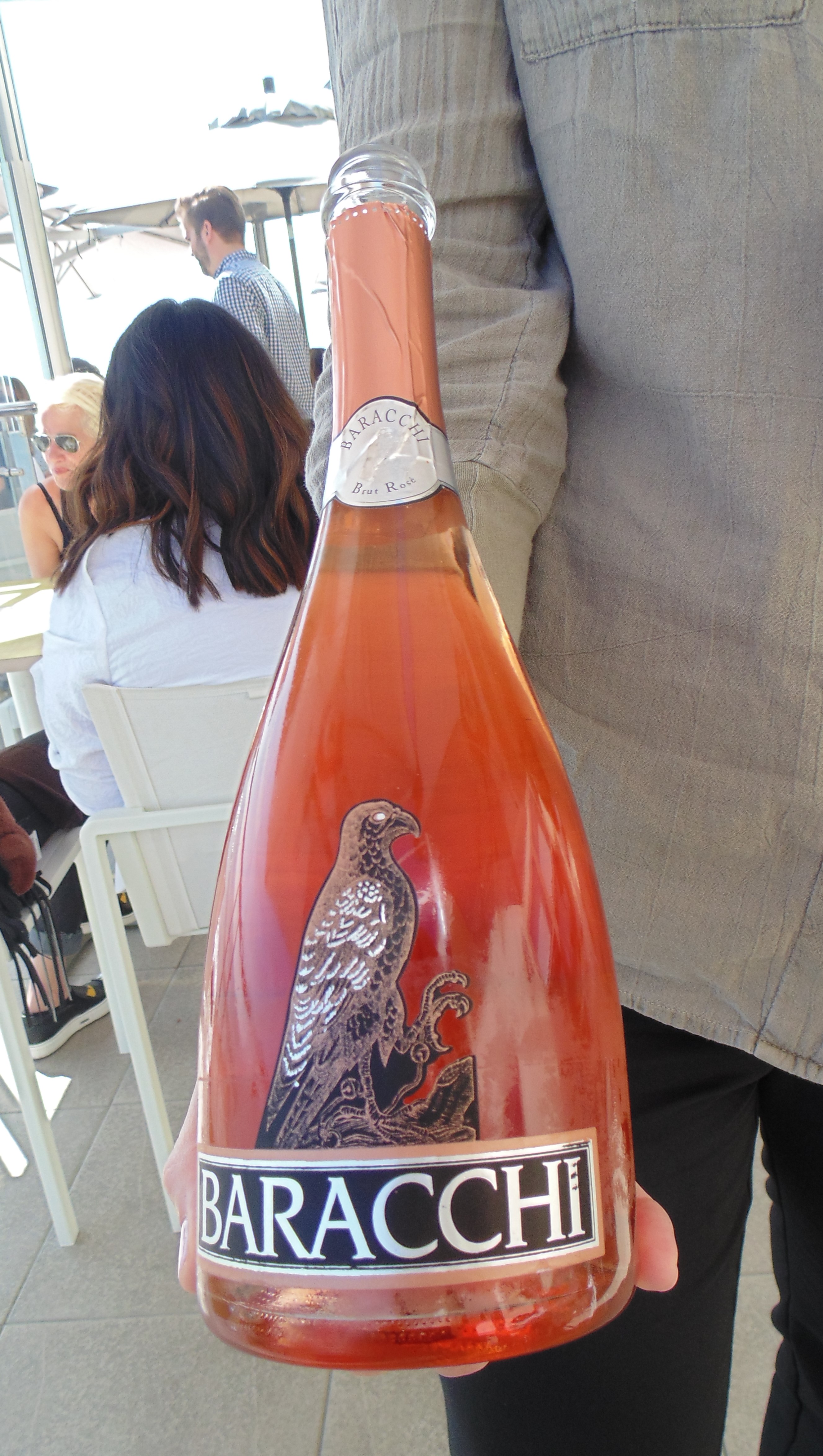 The fresh seafood platter for two is an outstanding brunch item not to miss, which can be pared perfectly with Baracchi or additional selections from their wine list. A a favorite on their eclectic breakfast menu is the Truffle Omelette made with black truffle, forest mushroom, and Boursin cheese with chives as well, while enjoying an amazing view of the Malibu Pier. Cheers!
______________________________________________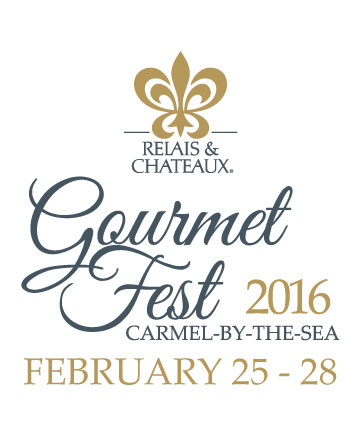 'Stars' Align for Michelin-Studded Relais & Châteaux Food & Wine Festival February 25-28, 2016
Chefs David Kinch, Joshua Skenes, Hiroshi Nakamichi and Michel Troisgros Headline Third Annual Relais & Châteaux GourmetFest in Carmel-by-the-Sea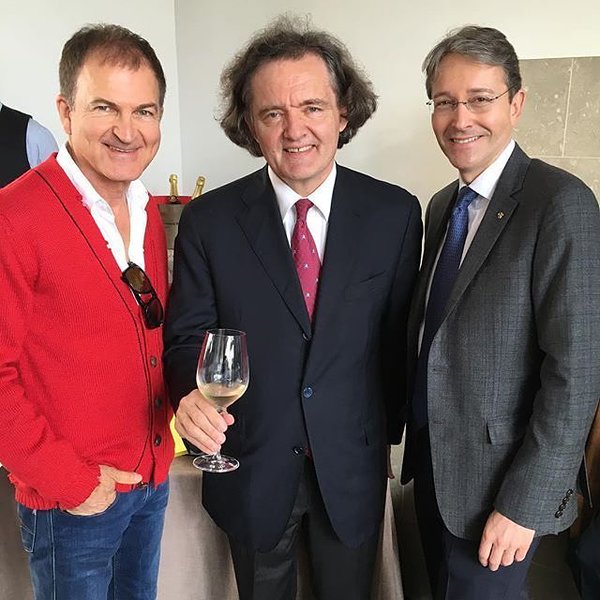 The four-day foodie extravaganza known as the 
Relais & Châteaux GourmetFest
 returned for its third delicious year February 25-28, 2016 sparkling with four Relais & Châteaux three star Michelin chefs, all in attendance for the kick-off event. This year, the 10-course rarities dinner feast was prepared by three Relais & Châteaux three star Michelin chefs: David Kinch (Manresa, Los Gatos, California), Joshua Skenes (Saison, San Francisco, California), and Michel Troisgros (La Maison Troisgros, Roanne, France). Hiroshi Nakamichi (Restaurant Molière, Sapporo, Japan) brought his own three star Michelin talents to the rarities lunch. More than 15 Relais & Châteaux chefs descended on the charming Carmel-by-the-Sea, CA for 18 total gastronomic events.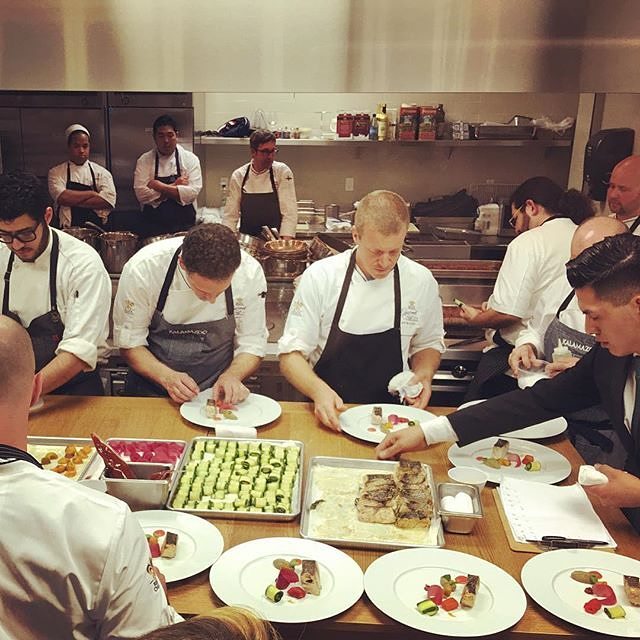 Highlights of the 18 exceptional GourmetFest events included:
Welcome Party – February 25: Our opening night celebration for the 2016 Relais & Châteaux GourmetFest was the must-attend event of the weekend, with all four Relais & Châteaux three star Michelin chefs. The strolling dinner highlights world class Relais & Châteaux Chefs at stations paired with prestigious famed wine estates, beer and spirits producers and luxury vendors.
Rarities Dinner – February 26: This extremely limited event was truly a 10-course dinner meal of a lifetime, prepared by three Relais & Châteaux three star Michelin chefs. Justin Cogley and Ron Mendoza of Aubergine host Michelin three star chefs David Kinch of Manresa, Joshua Skenes of Saison, and Michel Troisgros of Troisgros. This spectacular dinner, paired with rare wines directly from the Chateau, Domaines and Estate cellars featured Brice de la Morandiere of Domaine Leflaive, Jean Garandeau of Chateau Latour, Alessandro Lunardi of Masseto, Pierre-Emmanuel Taittinger of Champagne Taittinger and Taylor Floodgate.
A Morning with The Grand Crus of Domaine Leflaive – February 26: Guests Regaled in famous Burgundy winery Domaine Leflaive, including an uncorking of the rare of the rare all Magnum format of the Domaines Grand Crus, dating back to 1996.
Farmers Market Lunch & David Kinch Gaggenau Kitchen Cooking Demo – February 26: It began with an afternoon a pre-lunch cooking demo featuring the wonderful produce and products of the Central Coast of California and the incredible talent of 3 Star Michelin Chef David Kinch, proprietor of Manresa in nearby Los Gatos. Chef Kinch's demo took places in the State of the Art Gaggenau Demo Kitchen in La Playa's courtyard. After the demo enjoy a short reception with Champagne Taittinger before indulging in a bountiful four course lunch prepared by Relais & Châteaux chefs David Kinch and Stephanie Prida of Manresa, 3 Star Michelin Chef Hiroshi Nakamichi of Restaurant Molière and Nathan Rich of Twin Farms.
Wild Mushroom Hunt & Lunch with Ranger Chuck Bancroft – February 27: Retired Point Lobos Ranger Chuck Bancroft and his team of mycologists lead guests on a wild mushroom hunt through the pristine 20,000-acre Santa Lucia Preserve in upper Carmel Valley. Following the hunt will be a sumptuous wild mushroom lunch prepared by the Preserve's Host Chef Jerry Regester and Relais & Châteaux Chef Matt Zubrod of The Little Nell with accompanying wineries pouring rare vintages from Galante Vineyards and Dawn's Dream. 
Father & Sons Lunch & Michel Troisgros Cooking Demo – February 27: Guests Delighted in a lunch prepared by two iconic French father and son chefs, Olivier and Hugo Roellinger of Les Maison de Bricourt and Michel and César Troisgros of Troisgros. The lunch, paired with some of the most highly sought after wines made in France including Chateau Grillet and Domaine d'Eugenie and finished with the wines of Napa Valley superstar Araujo, and was preceded by a cooking demo in the Gaggenau Demo Kitchen and Champagne Taittinger reception.
Taste of the World – February 28: Relais & Châteaux is known for proving unique experiences from the finest hotelier and restaurateurs from all over the world. Guests Experienced a "strolling Route du Bonheur" in which wines, many from local Monterey County wine estates, were paired with bites from Relais & Châteaux properties from all over the world, offering a glimpse into what makes them so special. Chefs delighting palates at this event hailed from global gastro-destinations including: Justin Cogley (L'Auberge Carmel);  Chris Kajioka  (Hotel Wailea, Maui, Hawaii); Loic Leperlier (The Point, Saranac Lake, New York; Nathan Rich (Twin Farms, Barnard, Vermont) and Hans Sauter (Post Hotel & Spa, Alberta, Canada). 
GourmetFest was founded in 2014 by L'Auberge Carmel's proprietor David Fink, the original founder of the Masters of Food & Wine in 1987. Now in its third year, the Relais & Châteaux GourmetFest has quickly become a tour de force in the food and wine festival circuit, bringing together the talent of Relais & Châteaux chefs from around the world with prestigious wineries and the finest luxury brands, all in beautiful Carmel-by-the-Sea. The 2016 Relais & Châteaux GourmetFest is sponsored by Visa, BMW, Gaggenau, Blancpain, FOUR Magazine, San Francisco Chronicle, L'Auberge Carmel, Le Creuset, Nespresso, Taylor Fladgate and Valrhona.
The four days of tremendous events in Carmel, featured the opportunity to bid on visits to some of Relais & Châteaux's most extraordinary properties. The 2016 GourmetFest auction benefited the Carmel Chamber of Commerce, CSU Monterey Bay hospitality program and Cystic Fibrosis Foundation.
_________________________________________________________________
Ian Blackburn, CSW, JWE -­‐ LearnAboutWine & wineLA 
Professional Sommelier, Candidate for the Master of Wine 
Ian drinks wine for a living and plans 50-­‐100 public and private events a year. Ian stays busy buying collectible wines for high profile clients, planning luxury wine  trips  for  his  audience,  hosting  corporate  events,  and  studying  for  his  Master of Wine.  
Since  1995,  LearnAboutWine  has  done  the  hard  work  of  building  a  better  culture for fine wine, opening the doors for more quality products to enter the marketplace  and  has  taught  over  800,000  students.    With  a  reach  of  over 80,000  current  subscribers  and  followers,  LearnAboutWine  now  focuses  on  the  best  quality  events and classes, and wine credential programs which have graduated over 1000 wine students in the last 9 years with a Junior Wine Executive credential (JWE).   See what is happening NOW at our new website winela.com.
---