KIDS KALEIDOSCOPE   .   .   .
Holiday Movies  - - -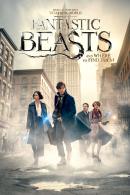 Fantastic Beasts and Where to Find Them is a prequel to the Harry Potter movies. Based on J.K. Rowling's original story, it takes place in 1920s New York City and follows Newt Scamander (Eddie Redmayne), a magizoologist and author of a Hogwarts textbook that catalogs magical creatures. As per usual in the Potter saga, you can expect plenty of fantasy violence, some of which ends in deaths (a couple are pretty gruesome). There's also mass destruction, although the property destroyed is magically fixed, and the minds of the No-Maj ("no magic") folks are always erased. Wizards engage in wand battles, two wizards are sentenced to death and nearly killed, and an out-of-control form of magic nearly destroys whole swaths of Manhattan. A character's mother beats him with a belt (welts, cuts are shown on his hands). One scene takes place in a speakeasy, where adult characters order drinks, and there's a bit of light romance between couples that ends in goodbye kisses, longing looks, and brief caresses. Unlike the original Harry Potter movies, the main characters here are all adults, and the story is much more of a grown-up suspense/thriller than a kid-centric adventure. But themes and messages include curiosity, compassion, and courage, and the main characters are all strong role models.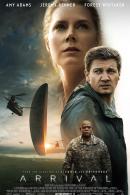 12+
Arrival is a deeply thoughtful sci-fi movie about trying to communicate with aliens rather than defeat them. It presents battle and war as last resorts, with only frightened, desperate people looking to violence as a solution. It champions education, compassion, and curiosity and has a strong female lead character (Amy Adams). Brief, upsetting hospital scenes show a girl dying of an invasive disease, and there's an explosion and the threat of war. Language is infrequent, although there is one use of "f--k." Other words heard are more along the lines of "screw it," "God no," "I hate you," and "idiot." One adult character drinks wine, and there are references to a married relationship, a budding romance, and a hug. Although the movie is slow-paced, it's a great, exceptionally compassionate pick for families with curious, thoughtful tweens and teens.
__________________________________________________________________
Retro Camera For Teens This Holiday
($52, amazon.com)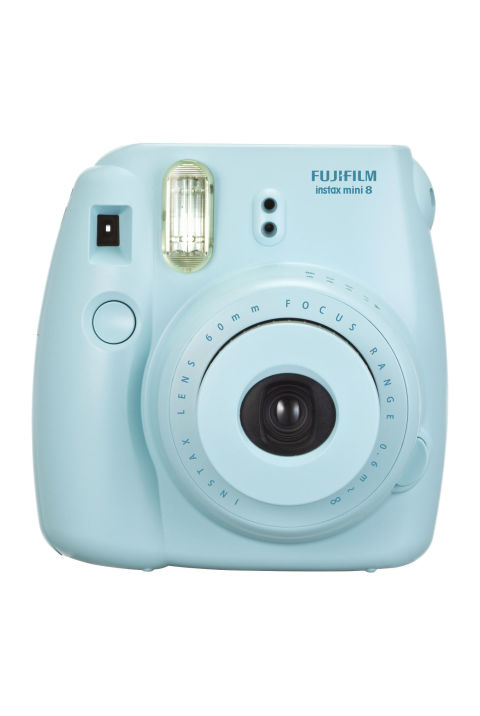 Sure, kids these days love instant gratification, but they also go nuts for vintage stuff you took for granted when you were younger. Enter this retro-inspired camera that comes in seven funky colors. Instagram's got nothing on her frame-able photographs.
______________________________________________
KID'S RULE IN IRELAND AT THE MERRION -
EAT, DRINK AND BE (MERRI)ON IN DUBLIN
Celebrate the most wonderful time of year in Dublin at the elegant 5-star
Merrion Hotel
. Guests will feel at home for the holidays at The Merrion, which is composed of four restored Georgian townhouses, with its halls adorned with Christmas trees, fragrant wreaths and twinkling lights. This year, The Merrion is offering a range of special packages and offerings for the holidays designed to showcase the seasonal Irish festivities.
| | |
| --- | --- |
| | |
| | The Merrion's "Festive Snowman" dessert |
EAT, DRINK AND BE MERRI(ON)
Through the month of December, a festive Christmas menu will be served in the award-winning Cellar Restaurant, culminating with a five-course Christmas lunch and dinner prepared by Chef Ed Cooney. The festive menu will include: open butternut squash ravioli; "The Duke" (the hotel's interpretation of a classic Beef Wellington); and The Merrion's signature "Festive Snowman" holiday dessert,
made of white chocolate and orange blossom bavarois with mango sorbet and vanilla sable
. Sunday Brunch will be served in The Cellar Bar and feature the best of Irish comfort food, along with a special visit from Father Christmas. A special Afternoon Tea will be served in the Georgian Drawing Room, which will include finger sandwiches, gingerbread, meringues, mince pies and other delicious homemade treats; and on December 4th, 11th and 18th, the tea will be accompanied by Christmas carols. Guests can also indulge in a traditional New Year's Day brunch in The Cellar Bar, for which Chef Cooney will serve up American and Irish comfort food and offer an extensive menu of classic cocktails and fresh fruit smoothies designed to rejuvenate even the weariest reveler.

CHRISTMAS FOR THE KIDS
At 6pm on Christmas Eve, The Merrion's gardens will set the scene for Christmas as young guests are invited to meet Father Christmas around the Christmas tree in the Front Hall. Each child will receive a gift and parents can relax with a glass of mulled wine and mince pies while being serenaded by Christmas carols. On December 24th and 26th, younger guests can meet up in the Kids Zone for a special program of activities, including face painting, arts and crafts, storytelling and a magic show.
HOLIDAY SEASON RETREAT PACKAGES
Packages for guests and families on offer this holiday and winter season include:
Winter Escape: This quick winter getaway includes an overnight stay in a Standard Queen room and Irish breakfast priced at $182 per person, based on double occupancy. Valid November 2016 through February 2017.
Winter Family Getaway: Accommodations for the whole family include a Super King and Super Twin room from $830 per night. Based on two adults and two children sharing, the offer includes Irish breakfast for the whole gang. Kids under 12 dine free, excluding December 24th, 25th and 31st. Valid from November 1, 2016 to January 31, 2017.
Post-Christmas Racing Break: Offered from December 26-29, 2016, this package includes two Top Level tickets for the renowned Leopardstown Christmas Race Festival (a highlight of the Irish horse racing calendar) and Irish breakfast. Priced from $274 per person, based on double occupancy.
Post-Christmas Pampering Getaway: To rejuvenate after the holidays, guests can book this package, valid from December 26-29, 2016, and indulge in a one-hour treatment followed by an overnight stay and Irish breakfast for $282 per person, based on double occupancy.
New Year's Eve Getaway Celebration: Guests can ring in the New Year with a celebratory dinner for two in The Cellar Restaurant, two nights' accommodations in a luxurious room in the Garden Wing, a bottle of Champagne and seasonal treats in-room on arrival, and a full Irish breakfast in the morning. Valid from December 30, 2016 to January 1, 2017, and priced at $521 per person, based on double occupancy.
 
_______________________________________________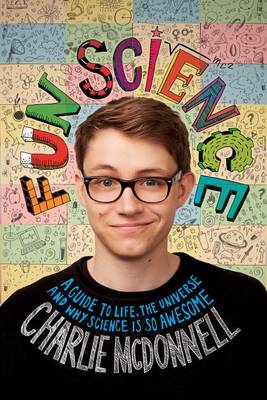 Holiday Bood Idea:
ENJOY FUN SCIENCE WITH CHARLIE MCCONNELL
A Guide to Live. The Universe And Why Science is so Awesome
_______________________________________________
---