---
TEEN TIMES by Cody Hilton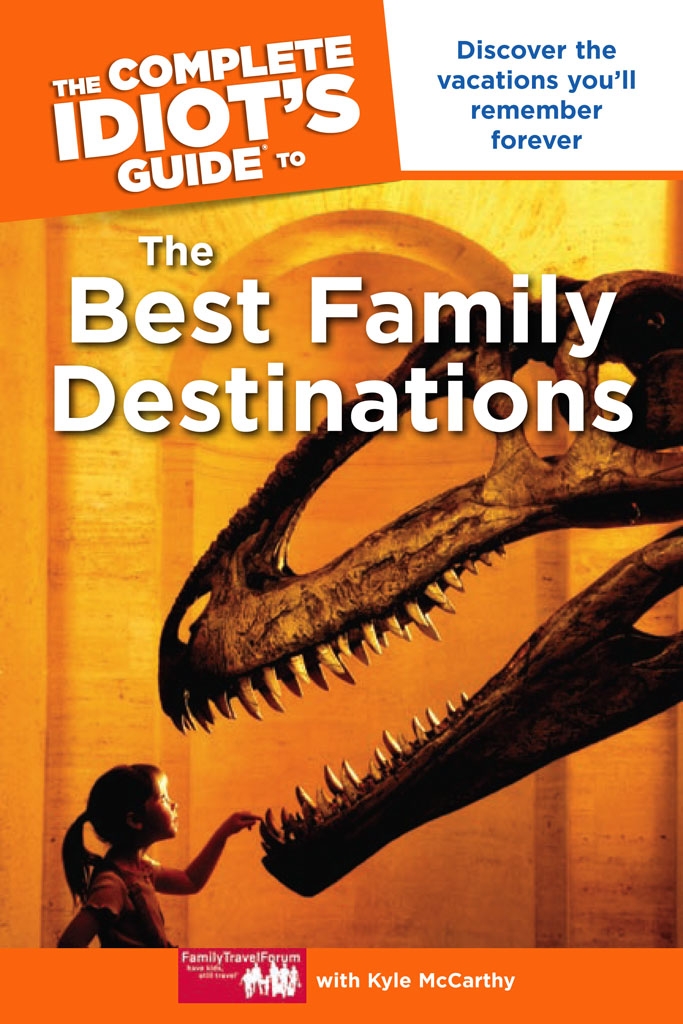 A Fun Guide for Family Adventures
The Complete Idiot's Guide to
THE BEST FAMILY DESTINATIONS
This book will help you plan a vacation for the whole family from Mexico to Canada and throughout the United States. They offer special sections with tips on special attractions for kids and provide contact information for Tourism Offices in the cities and destinations to help planning a family vacation. Montreal is a city that looks great to visit, with so many tourist destination attractions. Puerto Vallarta in Mexico has hotels with meals included and great family ocean activities. This book gives all the cultural data on museums, especially with exhibitions for children, and music events the whole family can enjoy. U.S. $18.95; Can $23.50. For more information  see www.idiotsguide.com
Vacation Options for Families Visit: www.idiotsguide.com
---
                                      KIDS KALEIDOSCOPE
Looking to Break the Routine of Winter Fruit? – Kids Reach for Grapple® Brand Apples as the Perfect Choice

The selection of good fruit choices in winter can be lacking at best, especially for kids. So this winter jazz up the lunchbox or after school healthy snack offerings with a Washington State apple that may look like others, but the taste is purely unique. Look for Grapple® brand apples, which combine two favorite fruits- apples and grapes into one delicious bite.  
 
Grapples are incredibly sweet and smell like a concord grape- a factor that does not go unnoticed by kids. And mixing flavors is big for kids; after all there aren't many other healthy, natural products like a Grapple in the marketplace.
 
"My mom just brought home some Grapples, and I love them!  After all the apples I have been eating it's good to have some that taste different. And it's cool that these taste and smell like grapes," said Will Weller, age 13.

Add a twist to winter snacks with Gr?pple snack ideas:

Grapple Applesauce
Cut and core two Grapples and place in a saucepan with about 1/4 cup of water. Cover it tightly and cook on high for about 15 minutes or until the apple is soft. Place in a blender on high and puree. Add honey and cinnamon to taste.
 
Grapple Kabobs
Core, quarter and cube a Grapple. Slice some cheese into similarly sized cubes. Skewer the apples and cheese alternately on toothpicks, adding a raisin or other dried fruit. If packing for school lunch, dip the apples into a little lemonade first to keep them from turning brown.
 
Dried Gr?pples
You can easily dry your own apples without any preservatives. Cut a Grapple into 1/4 inch thick slices. Dip them into a bowl of lemon water or lemonade. Spread out on a metal rack and set into a warm oven (180 degrees) for two or three hours. Turn off the oven and let them cool.
 
Baked Grapples
Place a cored apple in a buttered ramekin. Add 1 teaspoon of butter, 1 teaspoon of brown sugar and a 1/4 teaspoon of cinnamon into the center hole. Bake at 350 degrees for about 45 minutes. Cool for 10 minutes.
 
Grapple brand apples begin either as a Washington State Gala or Fuji apple. Through a complex, patented process, these apples are gently bathed with an ingredient mix that is primarily grape flavor and pure water. Through this method, the apples take on a unique taste that kids love and is so good for them.
 
Grapples are widely available in grocery stores from October through May, depending on the harvesting season. They are sold in a popular 4-pack clamshell with an average MSRP of $3.49-5.99.  To find a store or to order them online visit http://www.grapplefruits.com/storesearch.html.

---