KIDS KALEIDSCOPE . . .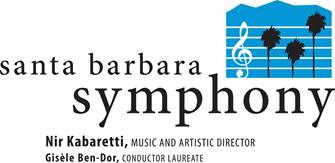 The Symphony Education Programs Hit a High Note in 2015
 The Symphony reports its Music Education Center program continuum benefited over 5,000 students during the 2014-15 school year
 The Symphony is harnessing centuries of classical music to develop local youth into 21st century leaders. The Symphony's education programs, now designated as the Santa Barbara Symphony Music Education Center, uses a sequential set of programs to take students from their first effort experimenting with an instrument through performing at a high level in its Youth Symphony. The Symphony's Music Education Center reached a record 5,046 students this school year. 
"I was definitely excited by this year and how far the Education programs have come," said Amy Williams, the Symphony's Director of Education and Community Engagement. "As a new wave of our kids now prepare for college, it is wonderful to see how our programs have helped to develop their confidence and purpose."  
The Youth Symphony will play its season finale Spring Concert on Saturday, May 9 at 3pm at Music Academy of the West. 
Santa Barbara Symphony Music Education Center programs are delivered at 43 local schools countywide, at the Granada and throughout the community. The Symphony is now also tracking the impact of its continuum of engagement, from its youngest participants who experience the Music Van and Concerts for Young People, through its Strings program and Youth Symphony opportunities. 
2014-15 school year highlights include:
·         Largest ever Community Concert: Over 200 grade school aged music students invited to a "Classical Jam Session" onstage  with Santa Barbara Youth Symphony at La Cumbre Plaza.
·         The Symphony's beloved Music Van traveled to 43 schools countywide, bringing what may be their very first experience with a musical instrument to over 2,200 students.
·         2,600 fourth, fifth and sixth graders and teachers from 40 schools experienced live classical music with the Symphony's annual Concerts for Young People at the Granada; 34 schools had students in attendance that experienced the Symphony's Music Van during the past two years. Concerts for Young People includes an optional school curriculum, and for over 50 years has been increasing awareness of the vital connection between the arts and other subjects. Concerts for Young People may also be a student's first experience with live music.
·         The String Workshop Program, offered in the Goleta Unified School District, ended the year with 86 students, a 20 to 30 percent higher retention rate than the national average for similar lesson programs. Ninety-five percent of these students have experienced the Music Van and approximately 70 percent have experienced Concerts for Young People. The Junior Strings program ended the year with an increase of 10 students, bringing the total to 33. Over one-third began with the String Workshop Program.
·         The Santa Barbara Youth Symphony grew to 78 musicians this school year. Seventeen of the students began in the String Workshop Program, 20 participated in Junior Strings and approximately 95 percent of Youth Symphony members have experienced the Music Van and Concerts for Young People.
·         Each concert season, the Musical Mentors Program pairs the Symphony's guest artists to different community organizations to share their music and stories of their careers. Having the opportunity to interact with these individuals can be a life-changing experience for students of all ages. 
"As we track the growing impact of the Symphony's service to local youth, it is our turn to applaud the generous donors who make our Music Education Center possible," said David Pratt, who joined the Santa Barbara Symphony as its new Executive Director in March.  "We hope these accomplishments will inspire more people to support the Symphony, so we can reach even more families with this vital early and continuous access to the arts."  
About The Santa Barbara Symphony
"A jewel in Santa Barbara's crown." --Mayor Helene Schneider Celebrating 62 years of great music, the Santa Barbara Symphony Orchestra Association was founded on the belief that a special city deserves a special orchestra. The Symphony has been lauded for its unique ability to deliver brilliant concerts, engage the community at large, and deliver powerful music education programs. The Symphony is integral to the cultural fabric of greater Santa Barbara – today, more than 25,000 people attend Symphony concerts and programs each year. Explore the Symphony and its Music Education Center online at www.thesymphony.org, and on Facebook and Twitter.
____________________________________________________________________
iPad Sound Booster Launches in April

* Won't Damage Hearing Like Headphones
* Not Crazy-Loud Like Speakers
* Home Compostable (eco-amazing!)
* 100% Made in USA, Honolulu Founder
* Cheap
* Bright Colors, Looks Like A Bulldog (painfully cute) 
http://bit.ly/littleloudmouths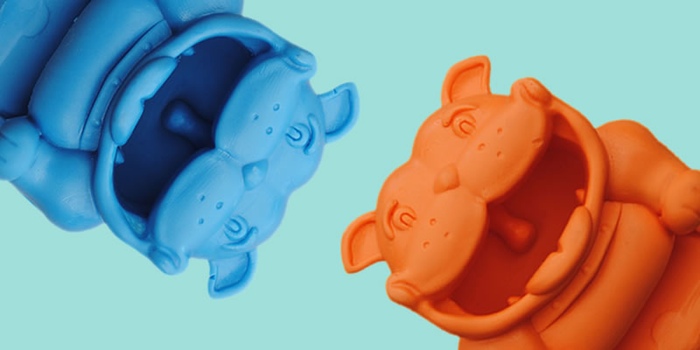 The sound is never quite loud enough on iPads, but headphones are probably the reason 1 in 5 teens today has some form of hearing loss. And speakers are too loud.
Little Loudmouths is a home-compostable gadget that pops onto an iPad to boost sound just enough for kids to hear the sound properly, but not overwhelm their delicate ears, or drown out a room.
Honolulu-based entrepreneur Danny Macias created a sound booster that fixes a problem in an entirely eco-friendly way. 
Here's the link to our Kickstarter: http://bit.ly/littleloudmouths
________________________________________________________________________
THE BEST BABY FOOD

125 Healthy & Delicious Recipes for Babies & Toddlers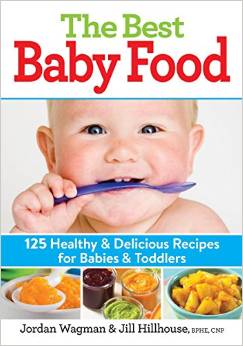 Helping a baby acquire a taste for wholesome, healthy food is the best way to ensure that he or she develops eating habits that will promote good health throughout their lives.
In full color and packed with practical nutritional information and easy-to-make recipes, this book shows how to create an array of delicious and interesting dishes that any baby and toddler will simply love.
The techniques are simple and baby-tested, and the recipes are mouthwatering.
Visit: www.robertrose.ca
$19.95 USA & Canada
---