KIDS K PAGE .  .  .
ROYAL CARIBBEAN INTERNATIONAL & CELEBRITY CRUISES OFFER BABY & TEEN PROGRAMS AND MORE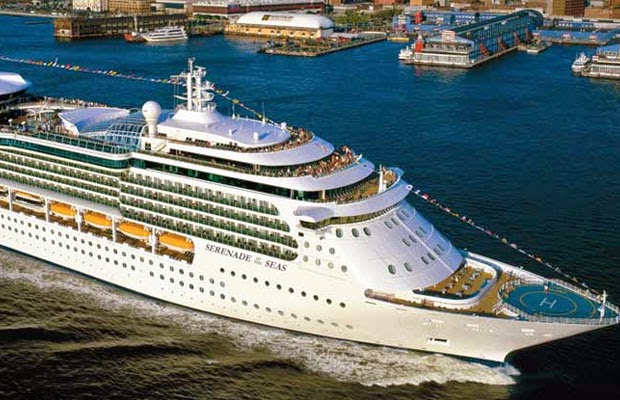 Family Owned and Operated for Almost 20 Years, Cruises-N-More Offers Respected Expertise and Superior Deals, Prices and Amenities
Summer vacations are finally here, for those looking for a memory making summer for their families, Royal Caribbean International & Celebrity Cruises have some of the best children's programs at sea. Following are 7 Things to know about Royal Caribbean International & Celebrity Cruises Children's Programs.
On Royal Caribbean International
Nursery Services & Sitters Are Available – The Royal Babies and Tots Nursery provides care for babies ages 6-36 months. They are cared for by trained professionals while enjoying specially designed programs. Daytime and evening drop-off is offered; hourly fee of $6 daytime and $8 evening applies. Available on select ships.

 
Children – Kids will have a blast at Royal Caribbean's complimentary, award-winning Adventure Ocean® Youth Program. All children participating in Adventure Ocean activities are required to be 3 years of age, 100% toilet trained and diaper and pull-up free.
Aquanauts (Ages 3-5)
These little at-sea adventurers will enjoy the magic of Bubbling Potions, uncover the dinosaur-sized secrets of Jurassic Jr., and take over the ship with the Pirate Party Parade. Parents of three-year olds can opt for pagers so that Adventure Ocean staff can stay in touch.
Explorers (Ages 6-8)
Space Mud, Fossil Fever, Meteorology Madness! Hands-on science gets young minds churning – along with explorations of the fine arts with Adventure Art and Adventure Theater. Round out the night with dancing through the decades and ice cream for all.
voyagers (Ages 9-11)
How about a scavenger hunt with new friends from across the world? That's just the beginning for Voyagers, who enjoy programs including sports tournaments, talent shows, video game showdowns and much more.
The DreamWorks Experience – Set sail with Royal Caribbean International and share unforgettable moments with your favorite DreamWorks characters. Young cruisers will enjoy fun activities such as story time, dance parties, parades, ice shows and aqua shows with characters from the DreamWorks Animation movies. Just imagine the laughs when they meet Alex, Shrek, Fiona and more.
Teens/Tweens on Royal Caribbean – Programs for teens and tweens include preplanned events and hang out teen-only spaces.
Ages 12 to 14
Get active with rock climbing competitions, dodgeball and Dance Revolution, then take it down a notch at BBQs and movie nights. Plus, the chance to let your star shine with open mic nights, talent shows and Scratch DJ Academy.
Ages 15 to 17
Join new friends at theme nights, pool parties and teen dinners. Feeling the competitive spirit? Bring it on the karaoke stage, on the Wii or at the basketball court and see who takes home the glory.
 
Teen-only Hang Outs & A Special Spa Just for Them – Whether they want to chill out or all-out dance, drop by teen-only spaces where they can hang out late. Start at the teen lounge, a laid-back hideaway, and then amp up the energy at the teen-only nightclub. The YSpa menu features services made just for teens, including Acne Attack facial, Beach Babe deep conditioning hair treatment, Sole Mate pedicure and more.

For full details please click here.


On Celebrity Cruises
 
Celebrity's V.I.P. Pass is a unique opportunity for your child to have unlimited access to all program activities. The one-time V.I.P. Pass fee offers families over a 40 percent savings off the cost of individual lunch, dinner and slumber parties. In addition, V.I.P. Pass holders are the only children who will be given an exclusive Fun Factory goodies bag and have access to exclusive Fun Factory experiences like a behind-the-scenes ship tour. An additional charge applies to purchasing a V.I.P. Party Pass. Children's products and services are not available on Celebrity Xpedition®.
 
Enjoy one of the Largest Xbox Experiences at Sea – Celebrity Cruises has outfitted their ships with dedicated Xbox stations and mobile consoles to feature one of the largest digital game and entertainment experiences at sea. Whether playing solo, or participating in an Xbox tournament or gaming theme night, there's something for everyone in your family—from the youngest gamer to the savviest teens. Celebrity even has programming for adults (but they won't let the kids in on that little secret).
Free play with Xbox 360 and Kinect for Xbox 360 will be available during specified hours in the Fun Factory and XClub for registered children and teens. Adults can take part in Zumba parties, sports tournaments and other activities in a variety of lounges on the ship.
iTake, Video Project for Teens – For up-and-coming "directors," Celebrity has the coolest video project afloat-it's called iTake. First, these young visionaries brainstorm a storyboard for the short videos to be created. Then, armed with GoPro Hero 3 high definition, wide-angle video cameras (used to film extreme sports and other cool events), they'll head out to get the shots they planned-even if they're underwater! After the filming is through, they'll learn how to edit their videos to create amazing vacation videos in the cyber chic Celebrity iLoungeSM. Cool prizes will be awarded in a variety of film categories at the XClub Film Festival & Award Ceremony. The best part? They'll be having so much fun; they won't even realize they're learning new skills. Complimentary program takes about 4 hours to complete. Available on all ships with a Celebrity iLounge: Celebrity Eclipse®, Celebrity Summit®, Celebrity Silhouette®, Celebrity ReflectionSM, Celebrity Infinity®, Celebrity Solstice®, Celebrity Millennium® and Celebrity Constellation®. For full details please click here.
 
If you would like to know more about Royal Caribbean International or Celebrity Cruises or to book a cruise, please contact a Cruises-N-More cruise specialist at 800-733-2048 (toll-free USA/Canada) or +1-407-771-4454 direct-dial. Visit Cruises-N-More at http://www.cruises-n-more.com/
---