TEEN TIMES by Cody Hilton
Miss Teen America Has A Missioin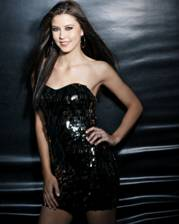 Tori Vance, Miss Teen Arizona, was featured today on TMZ because of her recent charge of driving under the influence of alcohol. Seeking growth from this experience and to try to prevent other teens from making the same mistake, she is ready to tell her story so that she can help teenagers across America by sharing the hard learned lessons that she learned from this experience. Tori is very remorseful for her actions, and hopes educating teens across the country about peer pressure and the dangers of drunk driving can prevent its destructive consequences. Tori now works actively with the S.A.D.D (Students Against Drunk Driving) organization and passionately shares their ideals of peer education and community outreach. S.A.D.D provides students with the best prevention tools possible to deal with the issues of underage drinking, other drug use, risky and impaired driving, and other destructive decisions.
Tori is the all American hometown girl who grew up in Arizona playing sports. She first began modeling at the age of 14 when she signed with Ford Black Modeling Agency. In high school, Tori was heavily involved in after school activities/clubs such as their dance team, theatre program, spirit squad, and black student union. That eventually took a backseat when Tori entered and won Ms. Arizona Teen USA in 2010 during her junior year of high school. In November, 2011 Tori gave up her crown and moved to Los Angeles to model and is now preparing for the Miss USA 2013 competition. Her platform for the Miss America Pageant is now underage drinking and its destructive consequences.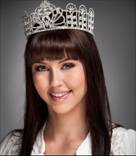 ___________________________________________________________________
2012 ESPY Awards
Nokia Theatre, Los Angeles, CA
Tuesday, July 11th!!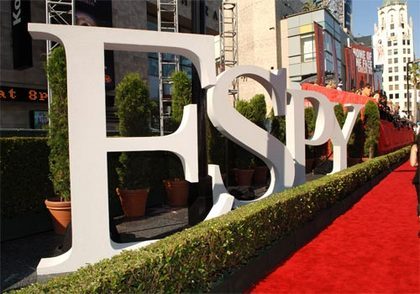 Be an insider at the 2012 ESPY Awards, the dazzling celebration honoring the years biggest names in sports.
Rub shoulders with Tiger Woods, Tom Brady, Shaquille O'Neil, Andy Roddick, Halle Berry, Jamie Foxx & Hundreds more & also join sports stars and ESPN network celebrities at the exciting ESPY after-party!!!
VIP Orchestra/Floor tickets to show with After Party
Teen Choice Awards
Gibson Amphitheatre, Los Angeles, CA
Sunday, July 22nd!!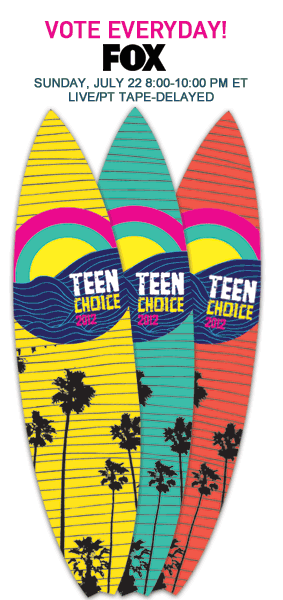 Orchestra Seats

Loge Seats

Backstage Passes

VIP After Party
Premiere

and After Party

Date/Location: Thursday, June 28th, Los Angeles CA

Synopsis: Peter Parker finds a clue that might help him understand why his parents disappeared when he was young. His path puts him on a collision course with Dr. Curt Connors, his father's former partner.

Starring: Andrew Garfield, Emma Stone, Rhys Ifans, Denis Leary, Campell Scott, Irrfan Khan, Martin Sheen & Sally Field
YOUR ACCESS TO THE MOST INACCESSIBLE
EVENTS & EXPERIENCES WORLDWIDE
___________________________________________________________________
                   KIDS K SECTION - JUST FOR KIDS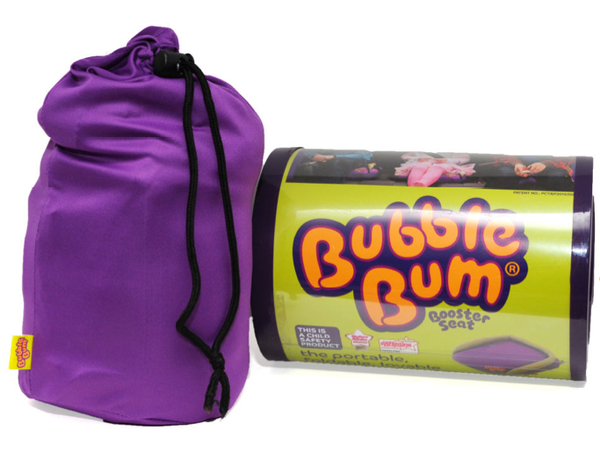 BubbleBum Sweeps Up Another Booster Seat Award!
The Inflatable, Portable Booster Seat Was Recently Announced Recipient of The 2012 Top Choice Of The Year Award Hosted by Creative Child Magazine
BubbleBum has done it again! The first ever inflatable booster seat was recently announced the winner of the Kids Travel - Booster Seat category in Creative Child Magazine's Top Choice of the Year Award 2012. "We are so thrilled to add another feather to our cap," says Vice President of Sales, Melissa Farrell.
Creative Child Magazine's Awards Program is unique in that all products submitted are reviewed by parents, educators and professionals alike. This year Creative Child had over 100 people to review each product and handpick the winners! Products are not reviewed by any one person. They are reviewed by many people––the very people who purchase them. BubbleBum is honored to be chosen by parents as a favorite booster seat for kids travel.

BubbleBum booster seat is the portable solution for on-the-go families making traveling simpler than ever! BubbleBum is the perfect booster seat for everyday car rides, carpooling to soccer games and fly ins with car rentals. Weighing in at less than one pound, the booster seat can deflate in seconds making it simple to throw in a backpack, flight bag, trunk or large purse. BubbleBum includes belt positioning clips in place of arm rests so it's possible to fit three boosters across the back seat of a car, minivan or SUV; excellent for large or carpooling families!
BubbleBum is not only functional, it's also cool! The portable, lightweight booster seat is fashioned in bright colors and given a "cheeky" name which was voted by the majority of all kid testers! Children loved that BubbleBum was for "big kids" rather than a just another grown up car seat. The booster is ideal for kids ages 4-11, between 40-100lbs.
Perfectly designed for both parents and children, BubbleBum is proud to join the exclusive winners circle selected by the PTPA (Parent Tested Parent Approved) Media Awards and the JPMA Awards. BubbleBum was also recently announced as the IIHS (Insurance Institute of Highway Safety) "Best Bet" in their booster seat evaluation report, where they've branded BubbleBum as one of the best for safety.
BubbleBum retails at $39.99, sold online, www.bubblebum.us, and now available on Target.com and BabiesRUs.com.
SUMMER TREATS FROM CUTIE POPS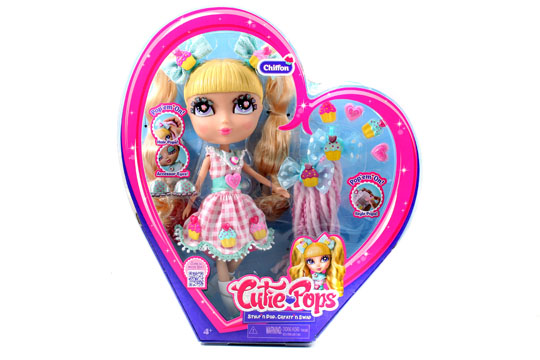 Defeat the Summer Heat
Healthy and Yummy Popsicles to cool you down.
Kids adored, Mom's approved
. (The best 4 words put into a sentence, ever)
Help Mommy make `em! They're totally delish and pretty with its different colors, and don't forget to bring your fellow Cutie Pop along. They love to learn too!
1 Popsicle Mold (if you dont have any, styrofoam cups work too!)
4 popsicle sticks (or chopsticks)
1 cup of fruit punch or white grape juice
1/2 cup of chopped strawberries
1/4 cup of raspberries
1 whole kiwi (sliced)
Steps:
1. Put all fruits in a mixing bowl and lightly mix them around.
2. Put mix into the molds about 3/4th full.
3. Then pour in the juice or fruit punch until it covers the fruits.
4. Insert popsicle sticks or chopsticks
5. Put them in the freezer for 6-8 hours before serving.
(Makes about 4 popsicles)
Ingredients and Tools:
---