TEEN TIMES - Cody Chandler Hilton
ROBLOX SPONSORES GAME COMPETITION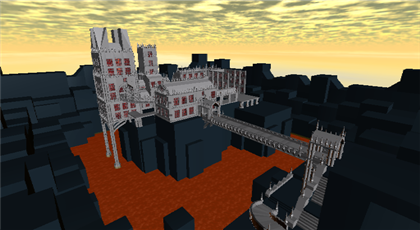 Today ROBLOX (www.roblox.com <http://www.roblox.com> ), a free, online building game and community, announced the launch of a nationwide contest inviting children ages six to sixteen to conceptualize, design and build their ideal schools online using ROBLOX as the platform in which to do so.  Beginning today and running through Monday, October 4th, the contest will provide kids with the creative opportunity to illustrate how they would improve and potentially redesign their current schools if given the power to have their voices heard. (A link to the contest can be found here http://www.roblox.com/Contests/ <http://www.roblox.com/Contests/> and a press release further detailing the contest and winnings is enclosed below.)
 
With the state of our kids schools being such a hot button topic for parents and kids alike, I wondered if you'd be open to posting information about this contest/publicizing it on your site?  It would be great to give as many kids as possible the opportunity to share how they would better their educational experience at school should they be given the chance.  
                                          _________________________
textPlus Turns Up the Social with textPlus 4 Pics Edition
Launches new texting app with "Face Text" instant picture sharing, personalization features to provide rich social mobile destination
Texting has become a sight to behold.  After reaching 8.5 million downloads for its popular free group texting application textPlus, GOGII unveils today textPlus 4 Pics Edition, a visually rich social mobile application that uses the power of pictures to take texting to a fun, social level.  Free to download and use, textPlus 4 Pics Edition is available on iPhone, iPod touch and iPad. 
textPlus 4's unique picture capabilities turn iDevice text exchanges into powerful photographic conversations.  Here's how:
·        Picture Communities: It's show and tell for texting - a group of users texting in one Community chatroom can easily send and receive pictures to illustrate their live discussions.
·        "Face Text:" Eye-roll, giggle, growl or grimace. Texters get emotive by using iPhone 4 and iPod touch's front-facing camera to snap and post their own real-time facial expressions; make a face, click the button, 3, 2, 1 - it posts instantly into the conversation flow.  It's like texting from a photo booth.
·        Real picture messaging: The #1 most-requested feature from textPlus users, picture messaging lets users send, receive and save photos in one-to-one, private, community and even app-to-SMS conversations – all for free.
textPlus 4 has big implications for socializing – especially when it comes to the app's Picture Communities, which allow users to search, create, join and swap pictures in topical chatrooms about the topics they care about most.  For the first time ever on mobile phones, people have a social forum that combines real-time picture-sharing with the ability to meet up with new friends and old, and discover live topical Community conversations – all over text message.  Communities can be public (eg, Justin Bieber fans, dog lovers or "Jersey Shore" devotees) or private (eg, the local cheerleading squad or office sales team). 
"textPlus 4 turns texting into a visually rich, live 'hang out' that's uniquely and seamlessly layered on top of free text messaging," said Scott Lahman, co-founder and CEO of GOGII, creator of textPlus 4. "While textPlus users have already created hundreds of thousands of Communities, we expect to see that number grow significantly given textPlus 4's dynamic features.  The app taps into a rapidly growing demand for richer, more engaging social experiences on mobile phones – and marks a significant milestone in our effort to evolve text messaging into a social destination."
textPlus 4 also offers tools to personalize and enliven texting conversations.  Consumers create popular text message "signatures," which they can personalize and update as often as they like.  Users can choose from animal, sci-fi or just plain fun sound packs for their incoming message notifications, as well as dress-up their messages with colorful, emoji-style emoticonsJ.  What's more, the app offers integration with Facebook Connect to allow users to post their textPlus 4 experiences to their Facebook Wall.  
"textPlus 4 Pics Edition makes it possible for the first time to convey a real sense of presence and personal connection over text," added Lahman.  "Imagine you're at the Super Bowl, and you're texting live about the game in a public fan Community – with the new app, you can go beyond the banter to answer questions like 'where are you sitting' with a picture of yourself on the 50 yard line, or celebrate with a group of fellow fans by sending your cheering mug via Face Text, seconds after your team scores."
Since its launch in June 2009, textPlus is one of the most popular text messaging applications available, with a network of 23 million people, and over 3.5 billion messages sent.  Available on all iDevices and Android phones, it has been downloaded 8.5 million times.
Current textPlus users who download textPlus 4 can seamlessly transition their username, contacts, conversations and Communities with them to the new app.  textPlus 4 Pics Edition can be downloaded here.
 About textPlus and textPlus 4 Pics Edition
textPlus brings free, ad-supported real, group and Community texting to the iPad, iPhone, iPod touch and Android phones through both its mobile application and permanent short code, 60611.  For iDevices, textPlus 4 Pics Edition adds Face Text and picture sharing technology to enhance social interaction and enjoyment in the app.  Both apps are carrier and Mobile Marketing Association (MMA) compliant and enable seamless interaction between app users and their friends using regular text messaging (SMS). 
For information, please visit www.textPlus.com. 
________________________________________________________________
Best Selling Author Writes
Edition of Three Cups of Tea  for kids. www.threecupsoftea.com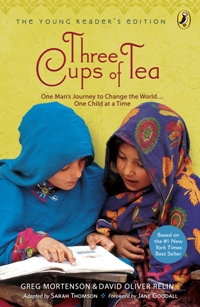 ___________________________________________________________________
                    Pumpkin Carving;
Tips In Three Easy Steps
PUMPKIN CARVING TIPS FRON CHEF'S CHOICE:
Step 1: Choose your carving tools—our favorites are boning and paring
The sharpener uses 100 percent diamond-coated disks and a revolutionary polishing stage to create a professional knife-edge in seconds. The precision guides eliminate all guesswork for predictable, razor-sharp edges every time.  For help finding a sharpener that is right for you, call Chef'sChoice® at 800-342-3255.  Our selection of quality sharpeners fits all budgets.
Step 2: Now that you've sharpened your knives, you're ready to carve. Spread newspaper over your work area to avoid a mess. Next, determine which side of the pumpkin you'll be carving. With the boning knife, cut a large enough circle around the stem to be able to reach inside the pumpkin. Lift the lid off and set it aside. Remove the pulp and seeds from the inside of the pumpkin and wipe down the outside to remove all debris.
Step 3: Go to ChefsChoice to download the above pumpkin carving pattern or create your own.  Choose your design and size it to pumpkin.  Tape pattern on area you want to carve. Use metal nail or ice pick to trace design onto pumpkin through the pattern. Once you've scored the design, use the boning and paring knives to complete the job. Enjoy your pumpkin and have a happy and safe Halloween.
___________________________________________________________________
 ZOOBIES FOR KIDS
Newly licensed Storybook Zoobies are hitting the market in time for the holidays. Give children a gift that will engage their minds and is irresistible to the touch.
Zoobies are the three-in-one plush animal phenomenon sweeping across kids' bedrooms throughout the country. The reason kids and parents alike can't resist their charm, is all in their design. As a stuffed animal, children have a cute toy to play with and take to tea parties or rampaging across the carpet-side. In its pillow form, they have a soft place to lay their head once they've crash landed into nap time. Finally, kids love getting wrapped up and ready for story time once its unfolded into a blanket.
The Storybook Zoobies line launched with Eric Carle's Very Hungry Caterpillar Toy, Blanket & Book combo. The limited edition plush character comes with a butterfly print blanket zipped inside and a hard cover copy of The Very Hungry Caterpillar. The creators of Zoobies knew they were on to something great when their three month supply sold out in only five days.
Since then they've been busy garnering new licenses to release more fun storybook friends.
After the Hungry Caterpillar's success, Zoobies released a number of classic characters. Ian Falconer's Olivia has been transformed into a fun-loving and adorable plush pig that children will love to take adventuring. Roger Hargreave's Mr. Happy and Little Miss
Sunshine Zoobies are sure to brighten a child's day with their cheerful colors and huge smiles. Michael Bond's Paddington Bear is back from Peru and ready to play, while Beatrix Potter's Peter Rabbit is ready to get into some wholesome mischief. All characters are made for ultimate squishibility and come with a super soft coral fleece blanket inside.
Keep those eyes peeled for the upcoming release of Eric Hill's Spot the Dog in October 2010, and three new Storybook Characters in time for Toy Fair 2011 in February.
In the last three years Zoobies has grown internationally and now distributes to 60 countries, as well as adding nearly 2,500
stores in the US, and are now being carried in Dillards, Nordstrom, and select Barnes 'n Noble and Borders locations. Zoobies have won over 40 industry awards including the iParenting Media Award, the Green Parents' List Award, and the Creative Child Product of the Year Award, and have been featured in print publications such as Entrepreneur, Parenting, and Redbook.www.zoobies.com
_________________________________________________________________
knives. (A nail or ice pick comes in handy for poking through the surface for detailed work and scoring). Make sure your carving knives are sharp.  Sharp knives are not only safer, but they're easier to use and will help you cut smoothly through your pumpkin. Fortunately, you don't have to be an expert to put a razor sharp edge on your knife. A sharpener such as the Chef'sChoice® EdgeSelect™ Model 120 can make sharpening easy.
                  KIDS KALEIDOSCOPE
---