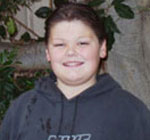 MAY 2008
KIDS KALEIDOSCOPE


Cody Chandler Hilton is on vacation this month
- his column will be back in June!

---
SCHOOL'S OUT...TIME FOR A VILLA BREAK AT
FRENCHMANS LOOKOUT, TORTOLA
OFF SEASON RETREAT FOR FAMILY AND FRIENDS

Tortola, British Virgin Islands, April, 2008...Summer in Tortola is a welcome relief after the school routine and the warming, humid stateside temperatures and crowds. Soft breezes are blowing, there is room at the beach and prices are good. Frenchmans Lookout invites families and friends to take advantage of this short, serene time and consider a summer break of luxury and relaxation and/or a few days of yoga and fitness. The following summer escapes are available from now until December 15, 2008.

School's Out Package - $210.00 per person, per day, $10,500 for 5 nights, includes the 5 bedroom villa, roundtrip transfers from the airport or ferry dock, staff, prepared daily breakfast, full day on the 35-foot yacht with captain, and a total of 5 spa treatments. The $10,500 rate does not include 4% gratuities and 7% tax. The $210.00 per person rate is for a minimum of ten guests, eight guests is $262.50 per person.

If you are the active type and want to concentrate on fitness, you may wish to try our Fitness Retreat. This includes four nights Sunday to Thursday, arrival and return transfer, welcome drink and light dinner, breakfast each morning, yoga class each morning, hike excursion or training session with trainer 3 days, one full day on the 35-foot yacht, and ten one-hour spa treatments. The rate, for 6-10 people is $7,500.00 not including gratuities.

Frenchmans Lookout is a two story Carolina house with a grand wrap around porch on each floor. It is caressed by constant trade winds, sitting on one of the highest points on Tortola's west end. Each of the five bedrooms and baths, four upstairs and one on the ground floor, open out onto a wrap around verandah. In fact, every room on both levels opens onto the porch via double mahogany French doors, even the bathrooms. On the main floor are a comfortable living room with music and entertainment center and a newly renovated and well equipped kitchen. Across the spacious foyer is the dining room with mirrored closet doors reflecting the surrounding vibrant blue sea. Off the great room is the meticulously kept garden framing the L shaped swimming pool and barbeque gazebo high above the harbor and small village of Soper's Hole.

Throughout your stay you are welcomed and indulged by the Frenchman's staff. Clarence, the driver, who greets you at the airport for the arrival transfer will enthusiastically tell you what you can visit and get you there. Gloria welcomes you at the house and is at your disposal serving breakfast each day whenever and wherever you like. Professional Captain Simon will take you exploring on a 35 foot motor yacht and the owners of the Serenity Spa, Ganesan and Monali Bhatewara will give treatments on the breezy wrap around deck above the sea.

Parties can book for less than 6 people or for shorter or longer stays. For more detailed information regarding reservations, please call Frenchmans Lookout, 866-940-0020 or visit www.frenchmanslookout.com.
---
WELLSPRING CAMPS are located in the UK, Australia and throughout the United States. Their wonderful programs have been developed to help kids loose weight and keep it off. If you are looking for a safe and successful program to help a child visit:www.wellspringcamps.com.

WELLSPRING, CALIFORNIA 
Session 1 (4 wks):  June 15 – July 12
Session 2 (4 wks):  July 13 – August 9 
Full session (8 wks): June 15 – August 9

---
EVERYBODY EATS LUNCH
Created and Written by Cricket Azima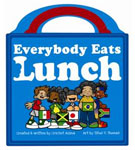 Learn about what other children eat all over the world, discover new, fun recipes and prepare delicious and nutritionally balanced dishes that you can include in your lunchbox too!
 
What do YOU eat for lunch? Where do you eat lunch? Who makes your favorite lunch foods? These are just some of the questions that children ask when making new friends. EVERYBODY EATS LUNCH (Glitterati Inc.; May 2008; Paper over board hardcover/$16.00; ISBN: 978-0-9793384-4-1), is an exciting interactive children's cookbook that is at once educational and playful, developed and written by children's cooking authority, and best-selling author, Cricket Azima. It is one part cookbook, one part toy, and one part global adventure--with children from around the world!
 
This lunchbox-shaped engaging cookbook explores culture and ethnic lunch foods typically eaten by today's children as it takes them on a lunch-time journey through five countries. Perfect for kids ages 4 – 11, each page is devoted to a different country and features colorful removable images of the food to examine and explore; underneath each food image is the recipe for that international dish. In this book they will visit:            
Brazil

Jamaica

Japan

Mexico

South Africa

"My goal in creating EVERYBODY EATS LUNCH is to produce a positive relationship between children and food – creating healthy eating habits for life," says Cricket. "While practicing basic cooking skills, children also learn and enhance other traditional disciplines, such as reading, math, science, social science, nutrition, history and geography. In addition, I believe children strengthen their motor skills, self-esteem, and socialization when learning about food."
 
Young children will enjoy playing with the book and the removable puzzle pieces, while older children learn educational content such as social studies, geography, math, nutrition, languages, telling time—and cooking!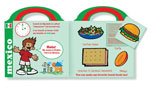 "Children typically don't like foods they don't know," adds Cricket. "But once a child becomes familiar with a food, he or she is much more comfortable eating it. That's why I made the pages and recipes in my new book fun and easy, incorporating a variety of colorful, delicious ingredients."
 
EVERYBODY EATS LUNCH inspires children to express themselves through cooking and the arts, and fosters multicultural understanding. Cricket believes that the benefits of teaching children about food and cooking is that they learn about colors, shapes, sizes and expand their creativity, while learning about food, healthy eating habits, counting and measuring ingredients, motor skill development, tactile skills development, finger coordination development, map skills, climates and agriculture. Kids have so much fun with EVERYBODY EATS LUNCH they don't even realize that they are learning!
 
About the Author 
Cricket Azima is a dynamic young professional chef who specializes in cooking for and with children. She is the founder of The Creative Kitchen™, Food Editor for Kiwi Magazine, Director of Kids' Programs for Kidfresh™, and Director of Culinary Curriculum and Recipe Development for Batter Up Kids Culinary Center. Since 1999, Cricket has been teaching cooking classes to thousands of children of all ages throughout New York City, including schools, Girl Scout groups, the Children's Museum of Manhattan, Whole Foods Market, and in her private classes. As an instructor, Cricket is one-of-a-kind. She strives to teach more than a recipe or basic cooking technique, in keeping with a major tenet of her teaching philosophy: that learning to cook has many educational benefits. The author developed her cooking and teaching philosophy while pursuing her Master's degree in Food Studies and Food Management at New York University (NYU). She is also a graduate of Boston University and Peter Kump's New York Culinary School (now, The Institute of Culinary Education). She and her husband and young son live in New York City. To learn more about Cricket, visit her website, www.TheCreativeKitchen.com. 
 
EVERYBODY EATS LUNCH Created and Written by Cricket Azima
Illustrated by Titus Thomas
Glitterati Incorporated; May 2008
Paper over board hardcover/ $16.00   
ISBN: 978-0-9793384-4-1
With die-cut form in lunchbox shape; lift-the-flaps throughout;
and four removable pieces of food on each double-page spread, which, when removed, displays recipe underneath
SAMPLE RECIEPES FROM EVERYBODY EATS LUNCH
CLICK HERE for South African Pumpkin Fritters
CLICK HERE for Mexican Cactus Salad
---
COOL NEW BOOKS FOR TEENS

Go to CoolBooks for great reading ideas for teens.
 
---