KIDS Kaleidscope PAGE   .   .   .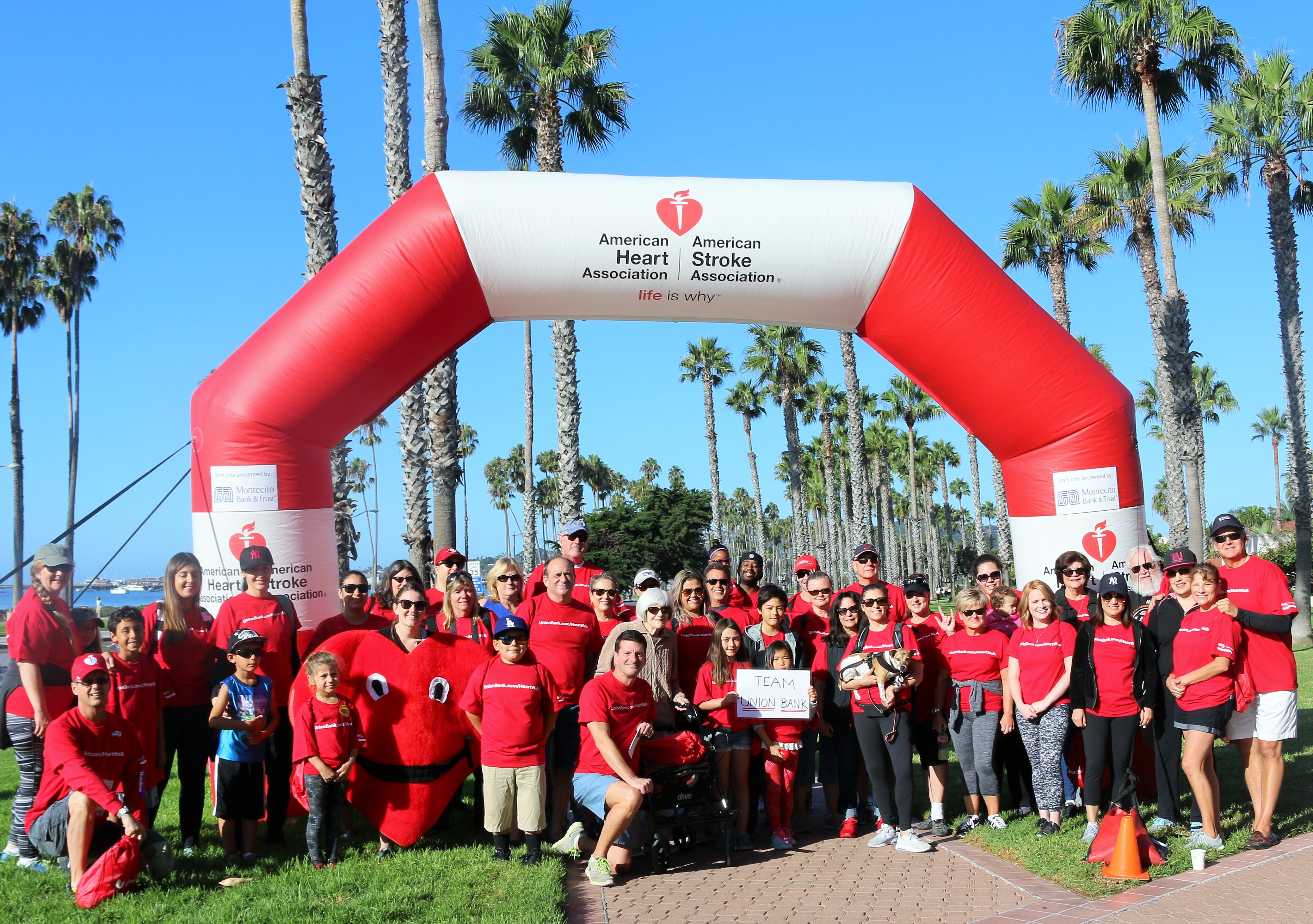 Kids & Teens Loved The 2017 Santa Barbara Heart & Stroke Walk A Tribute to Staying Healthy While Raising Funds to Fight Heart Disease
by Bonnie Carroll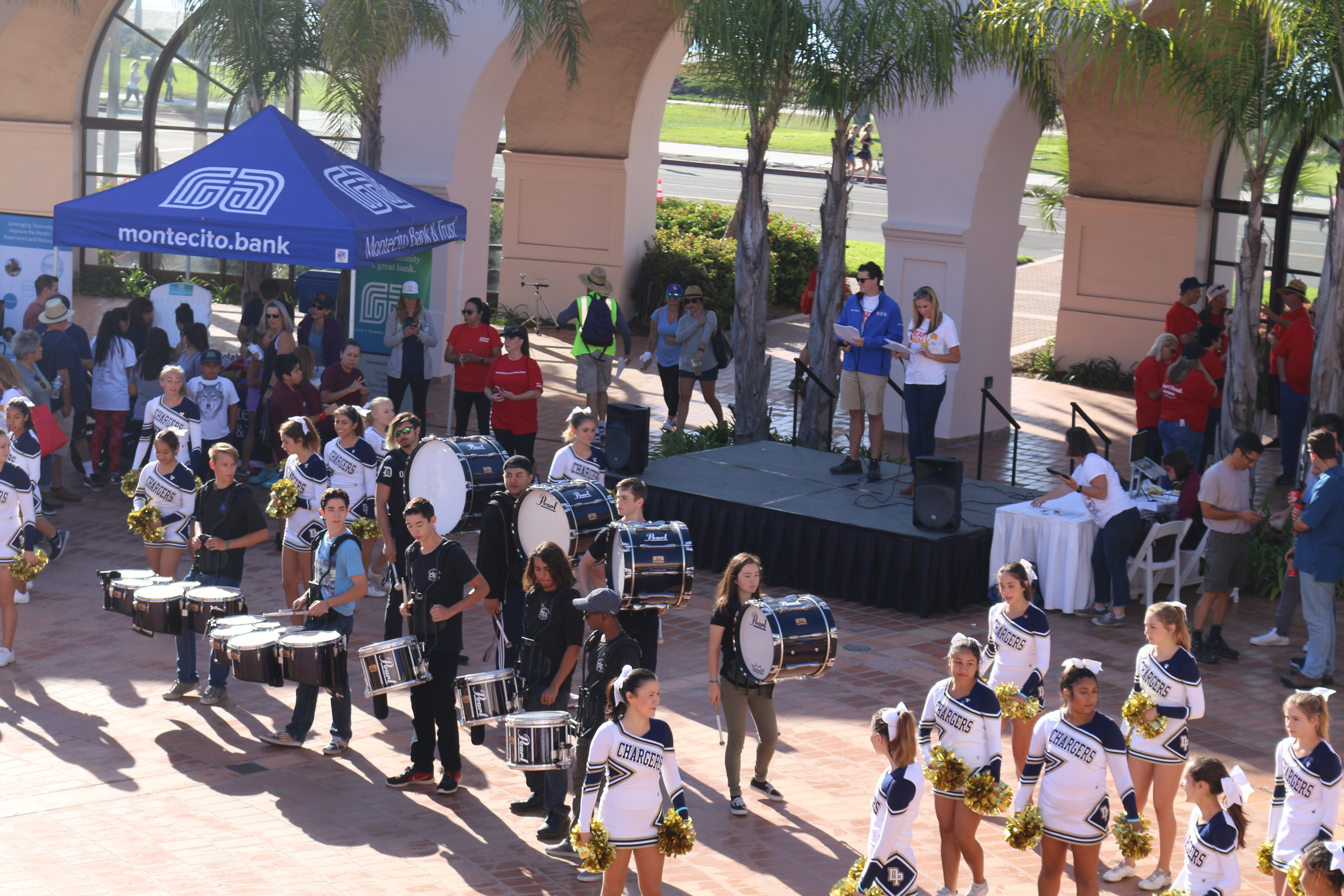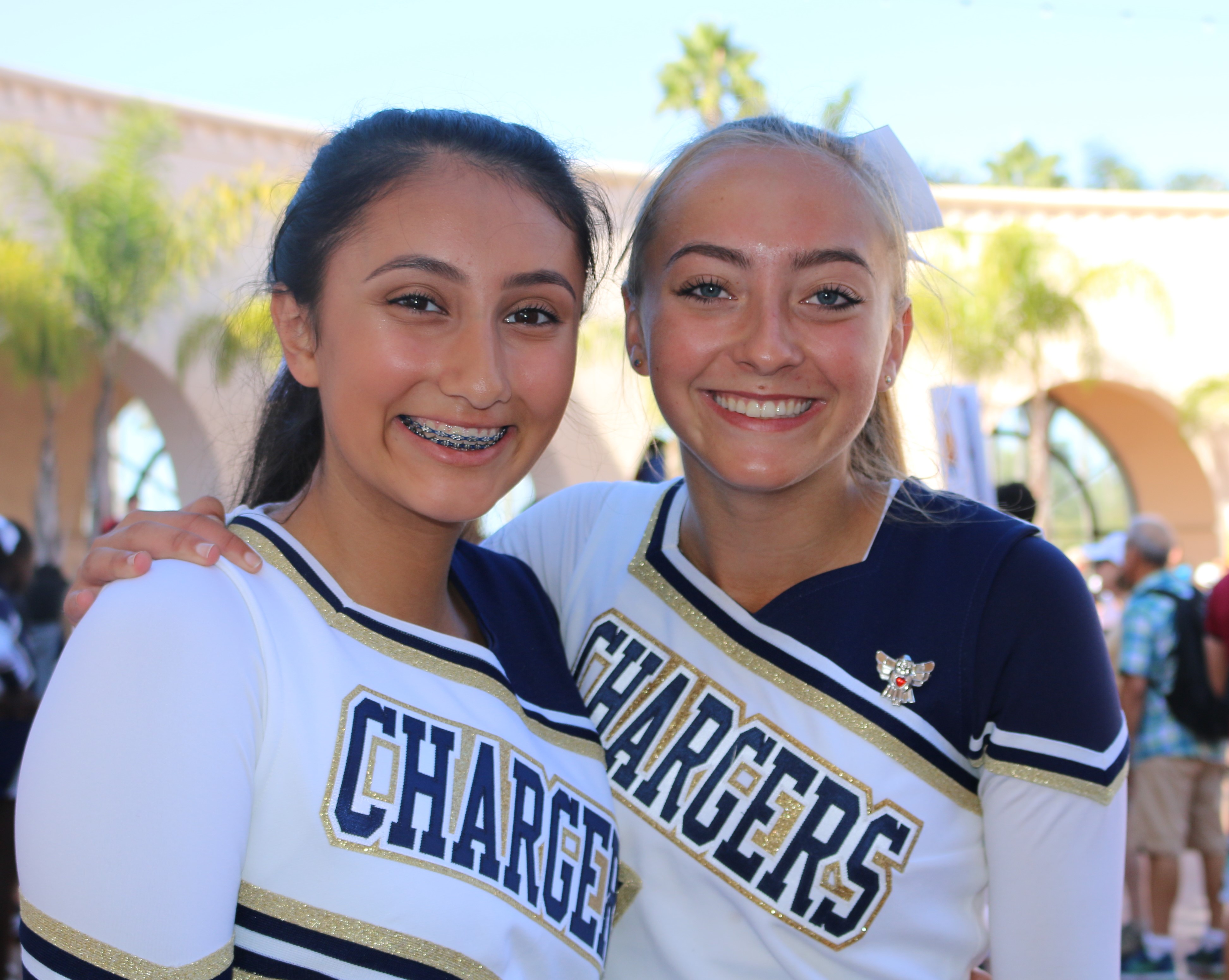 Dos Pueblos High Drum Band & Cheerleaders Kick-off

More than 500 people from Santa Barbara and nearby cities participated in the 2017 Santa Barbara Heart & Stroke Walk, including lots of little walkers and four-legged friends, at Fess Parker's Doubletree Resort, Festivities, registration and the Health Expo were followed by the walk/run. Union Bank Regional Manager Vincent Caballero again served as Chair of this year's Heart & Stroke Walk/Run. The event was emceed by KEYT's Joe Buttitta and Kelsey Gerckens.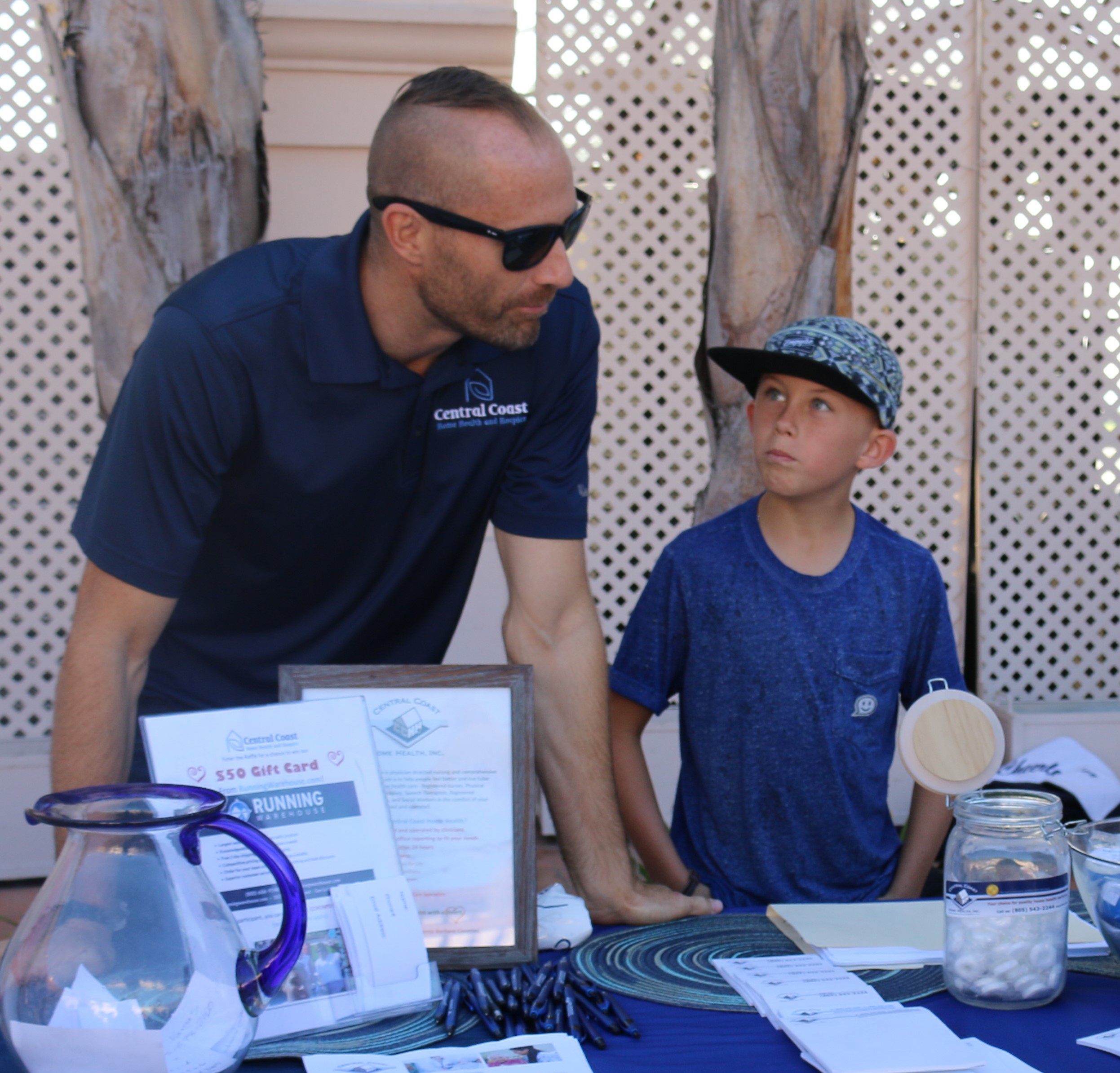 Jeremy Dawson, Marketing Director Central Coast Home Health & Hospice, got some help from his son Shea Dawson during the event.
Dos Pueblos High School Drum Band Members & Cheerleaders kicked off the walk/run with an exciting performance that got everyone up and running, and throughout the morning participants visited the booths of contributing sponsors, and enjoyed food & refreshments with their families. Fresh fruit, rolls, snacks and coffee were available, and delicious Subway sandwiches were enjoyed by all. It was a heart warming morning to raise funds for this worthwhile charity in the Rotunda of Fess Parker Double Tress Resort.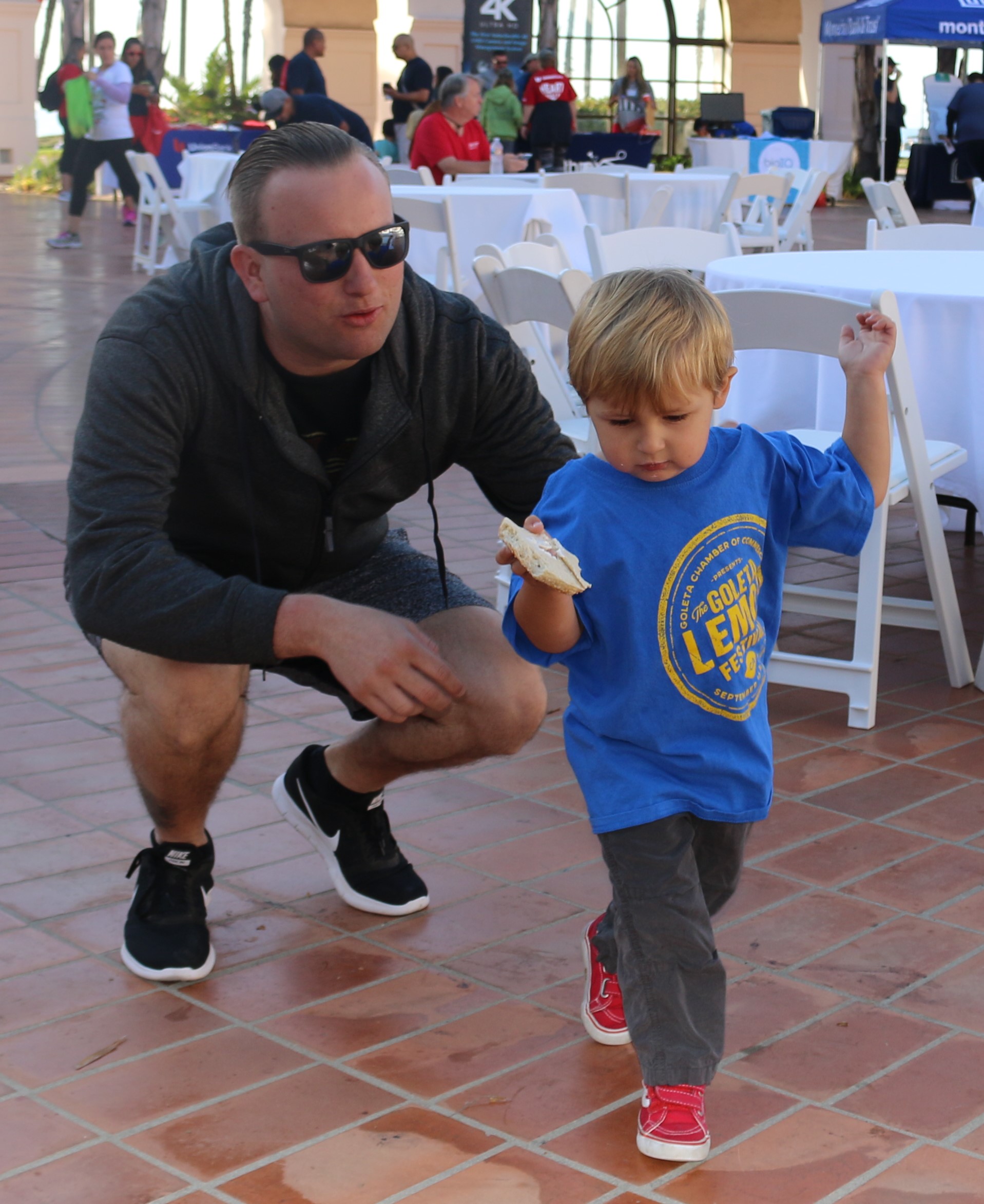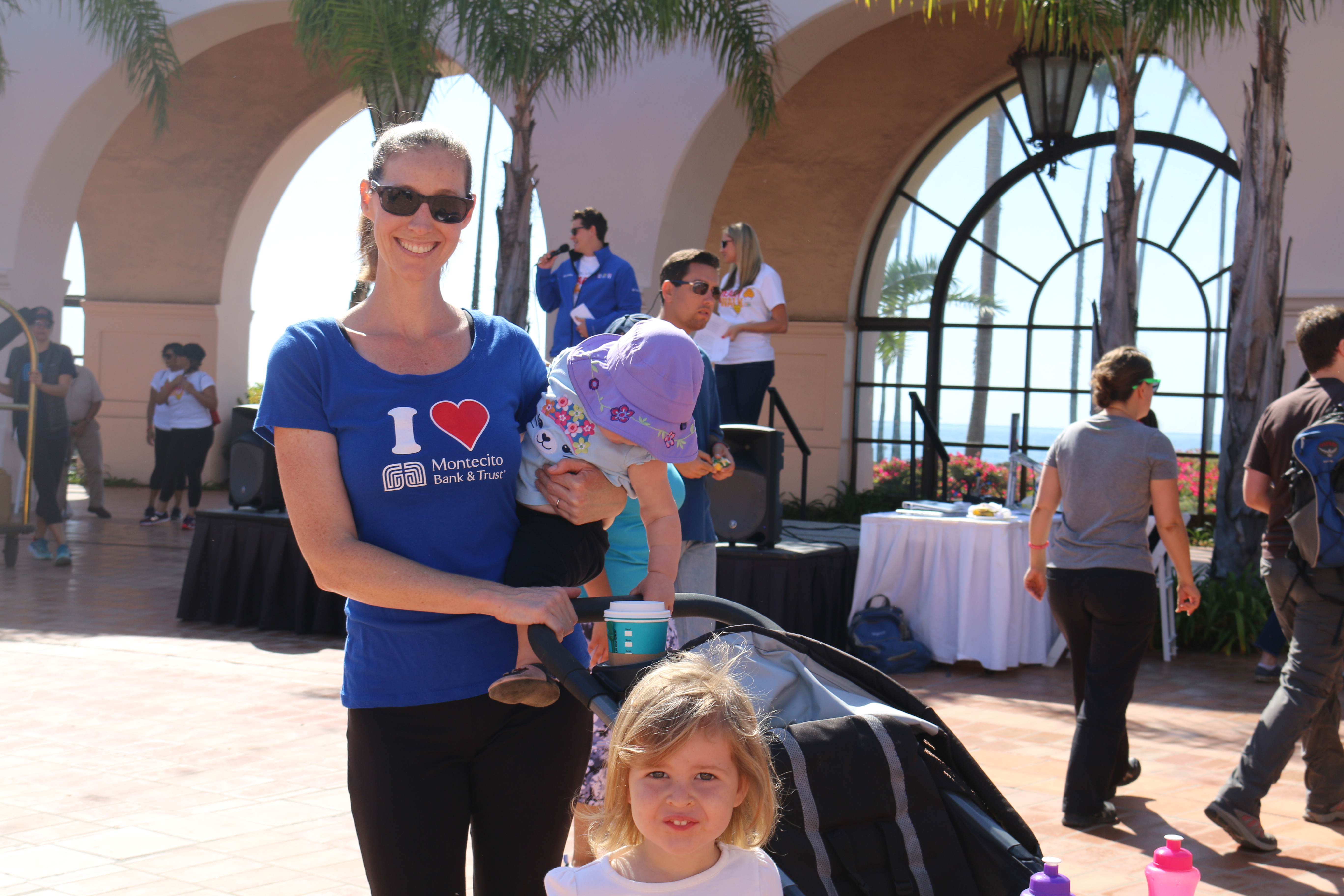 From Bagels to Bananas It Was All Good!
The 5K walk/non-competitive run encourages healthy habits while raising funds to support the American Heart Association's research and education efforts to fight heart disease and stroke – the nation's No. 1 and No. 5 health threat to both men and women.  As the number one cause of death in our nation, heart disease is also the No. 1 killer in Santa Barbara. Apart from the walk/run, the event features a Survivor Miracle Mile, Kid Zone, Dog Zone, Health and Wellness Expo, refreshments and snacks. Registration for the 5k walk is free while fundraising and making a personal donation are encouraged.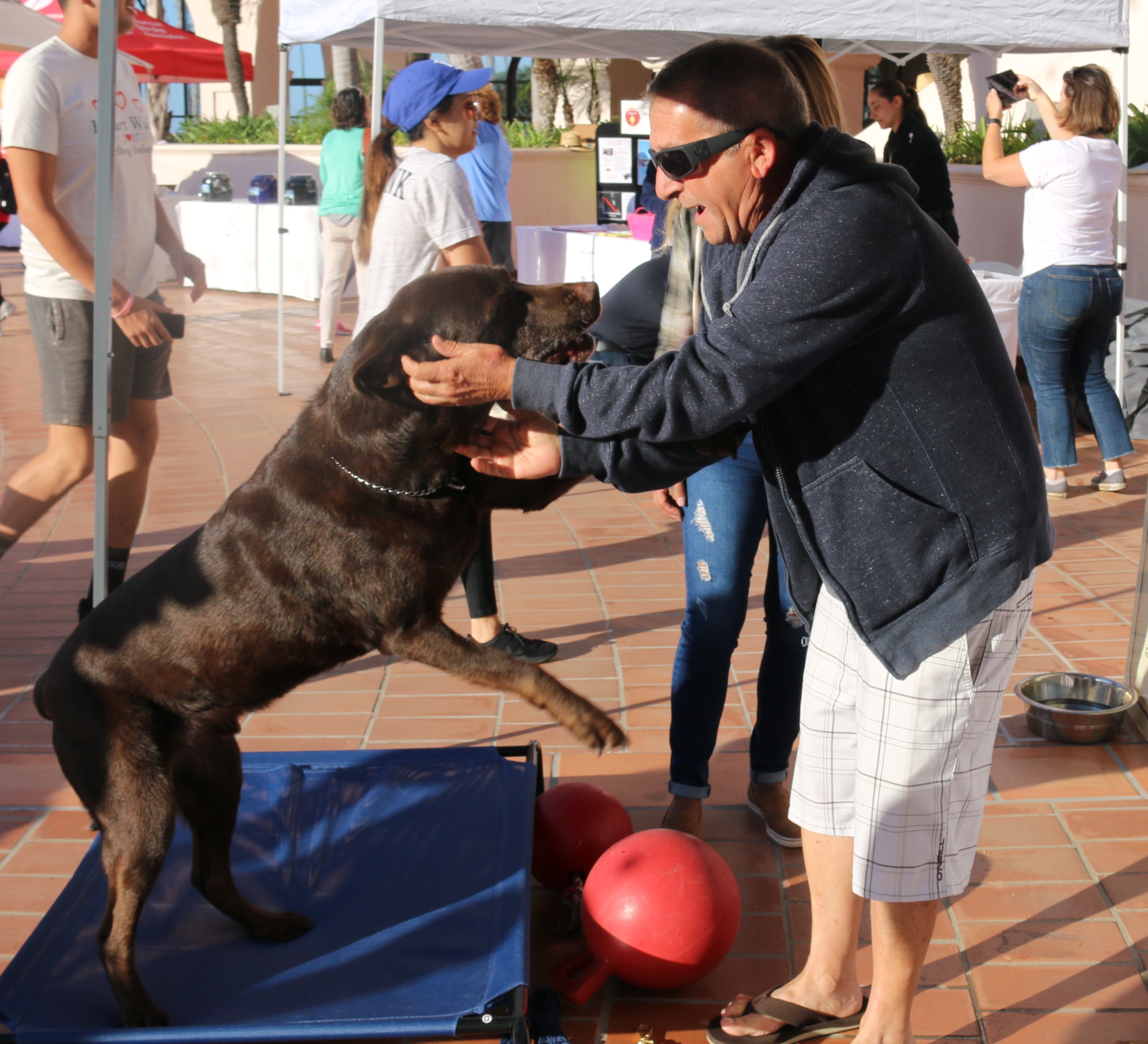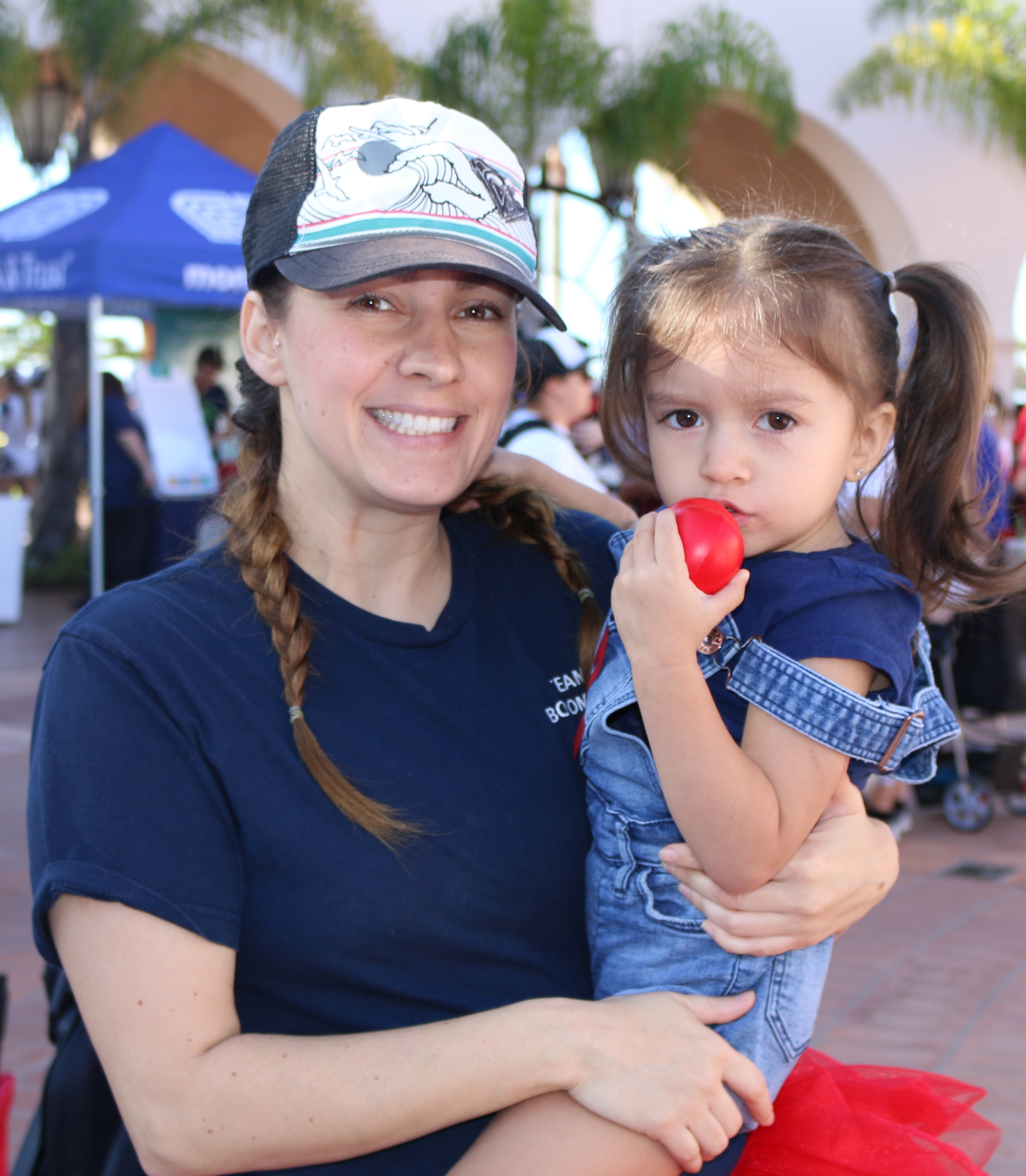 Kids & Pets Joined In The Walk/Run Fun
Cardiovascular, heart and stroke diseases are the number 1 killer of both men and women in the U.S. – killing about 2,200 Americans each day – one every 40 seconds. Heart disease, stroke and other cardiovascular diseases are the leading killers in the United States, claiming the lives of more than 830,000 men, women and children every year. The Heart Walk brings the community together to raise awareness and much-needed funds to fight these diseases.
The Heart Walk is sponsored locally by Cottage Heart & Vascular Center, Subway, Yardi, Montecito Bank & Trust, Wells Fargo, Union Bank, Sansum Clinic, Central Coast Home Health & Hospice and more. For more information regarding the Santa Barbara Heart & Stroke Walk, please visit www.www.sbheartwalk.com.
---