KIDS KALEIDOSCOPE  .   .   .
Moxi Launches Free Mobile App to Make
Museum More Accessible
Posted on LBN 8/29/18
MOXI, The Wolf Museum of Exploration + Innovation has launched a new app designed to aid families affected by autism and other sensory processing disorders before, during and after a visit to the interactive science museum. This offers tech solutions to help make museums and other cultural institutions more inclusive. The launch of Access MOXI marks the first time such an app is available for a museum in Southern California and is free to download on iOS and Android devices.
Although the app is designed for guests with autism and sensory-processing disorders, it also aids all guests by making them feel welcome, prepared,  comfortable with their visit to MOXI. The app helps individuals with autism plus families plan a sensory-friendly trip to the museum. MOXI's three floors are filled with a variety of exciting exhibits divided into seven tracks, including focused on light, sound, and speed areas. However, these same elements can be stressful for guests with sensory-processing disorders.
"Accessibility has been and will continue to be a priority for MOXI. We're happy   to be a part of a pilot test of this unique and impactful way to use technology as a way to better prepare guests for a visit to our interactive museum," Ron Skinner, director of education at MOXI. "My hope is that this app, along with our other accessibility efforts, will help those of all ages and abilities be more welcome and comfortable in our space."
social guides cover everything from how to prepare for a visit, to what to expect when arriving, as well as detailed descriptions and video previews of the exhibits. Social guides can also be individualized to the user's preferences.
______________________________________________
Funkins Napkins and Placemats
Funkins are bright, reusable and eco-friendly cloth napkins and placemats made especially for kids, that are waste-free and sized perfectly for lunch boxes, snack time, picnics in the parks or on the road. Fashionable Funkins are 100% cotton, super soft, durable and washable napkins and placemats that fit perfectly into little laps or tables.  Protect kids from unknown germs on dirty tables, all while reducing waste! Available in both single ply napkins 12x12 in size and double-ply placemats, 15x13 in size.
Funkins Extra Spacious, Washable Insulated Neoprene Lunch Bags​​​​​​​
Moms know the struggle of smelly lunch boxes that fail halfway through the new school year and are impossible to clean or store enough food. Named Lunch Bag of the Year in 2017 by
Superhealthy Kids
, Funkins Lunch Bags are a lunch time game-changer!
Each bag is thoughtfully designed with interior patterns, soft handles, durable zippers, reinforced seams, interior labels and a convenient interior pocket. Parents can rest assured each lunch bag is free from any harmful chemicals including lead, phthalate, PVC and BPA free! Easy for kids to unpack and repack for camp, picnics or school, Funkins Lunch Bags keep food fresh and ready to go for busy days! See what real moms are saying below!
As a mom, this is absolutely the best kids lunch box out there! I'm not one to write very many reviews but "hands down" an awesome product!!! With a messy child I can toss right in the washing machine and comes clean in no time! A functional roomie,reusable lunch box that is worth every penny! It also has great handles for the little hands. It keeps items very cold in time for lunch! I absolutely
️ this product!!!! Thank you soo much @funkins!!
Our son absolutely loves it. The bag is great and durable -- and big enough to fit all his lunch (tupperware) and snacks. Plus it's easy to clean, so overall as great buy.
ABOUT FUNKINS
Mom & CEO Lisa Baumgartner created Funkins in 2011 out of a passion for helping schools reduce lunch waste and encourage environmental values in children at an early age. Funkins make bright, reusable and eco-friendly meal time solutions for kids on the go! Today Funkins is still a family-owned business committed to helping schools and families across the world make school lunch time waste free. A celebrity favorite, Funkins have been spotted with kids of celebrities such as
Matthew McConaughey and Camila Alves, Jennifer Garner and Ben Affleck, Brad Pitt and Angelina Jolie, Jennifer Lopez, and David and Victoria Beckham. www.myfunkins.com.
______________________________________________________________________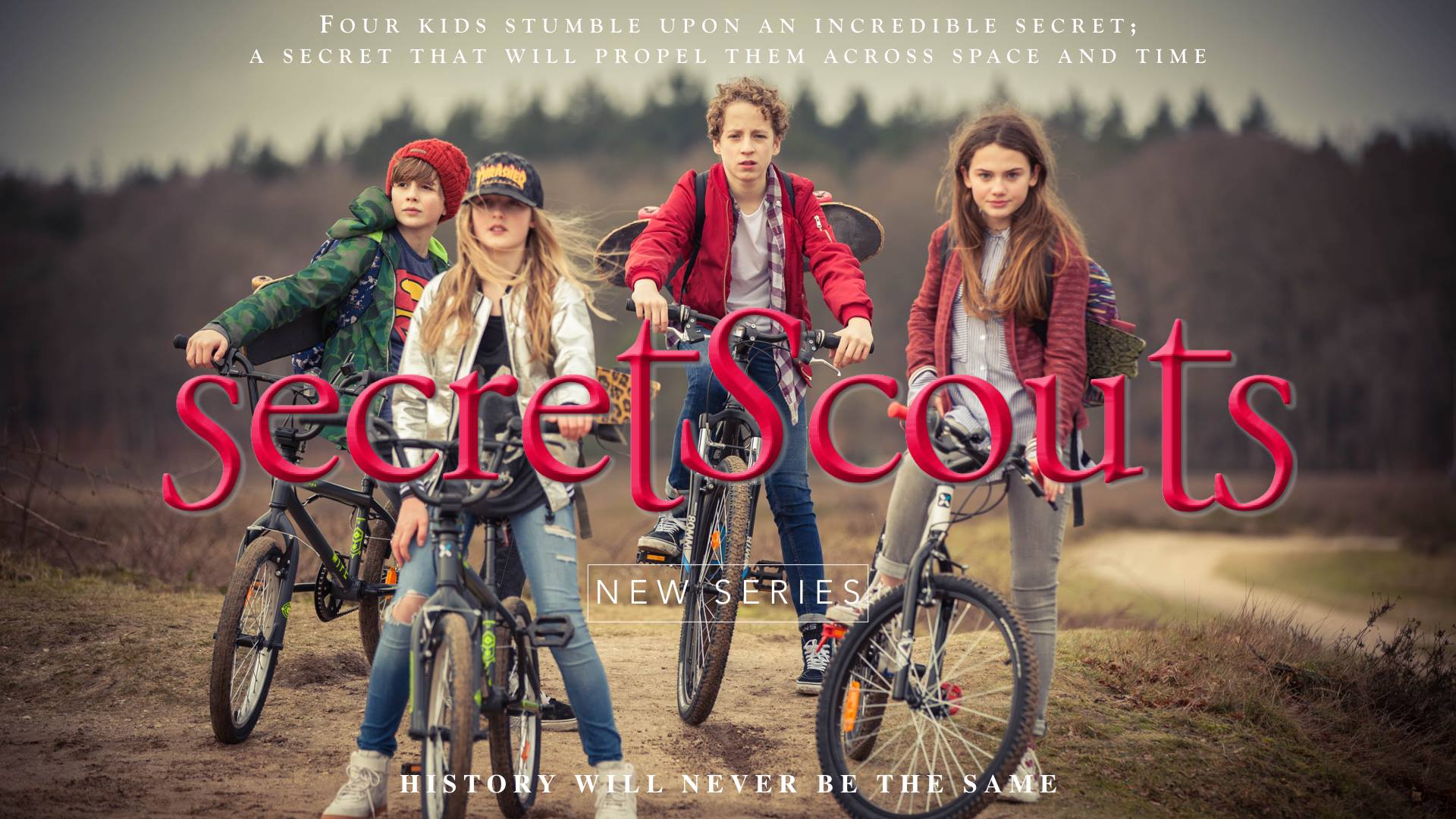 Here's the plot that will take you through a time-travel adventure :
When best friends Tom, Lisa, Sophie and Jack stumble upon a mysterious sketch that has all the hallmarks of an Old Master, they decide to investigate. Soon they discover an original 15th century codex full of Leonardo da Vinci's sketches, writings and calculations. From a family of modest means, Jack and Tom see the codex as a fast track to wealth and fame. Sophie and her sister Lisa, however, have other plans. They decode the codex and discover an incredible secret: Leonardo da Vinci's invention of time travel. Their discovery tests their friendship and presents them with an impossible choice: reveal their secret to the world – and become millionaires – or put da Vinci's extraordinary ideas to the test, risking their lives for a walk on the wild side. Their journey brings them closer to the great Leonardo da Vinci than anyone ever before. But their quest comes with risks – including death, or worse, being lost in time.
Let me know if you're interested in a digital or physical copy to check out in advance!
Learn more about Secret Scouts and Dennis and Wendel Kind at SecretScouts.com, Facebook, Instagram, and Twitter. Secret Scouts and The Lost Leonardo, part 1 of the new Secret Scouts series will be published in the U.S. on October 23, 2018.
________________________________________________________________________
SMART SWEETS - GUMMY BEARS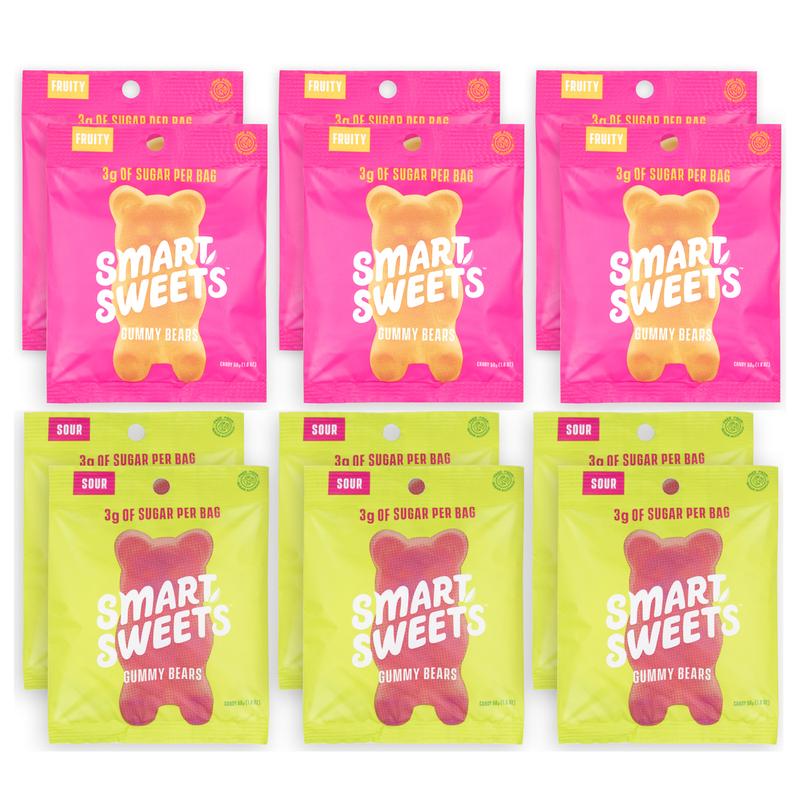 The first candy that kicks sugar—naturally. Our promise to you: free from sugar alcohols and artificial sweeteners. Every ingredient we use is non-GMO, always real and never artificial. Feel good about enjoying chewy gummy bears that are bursting with juicy, fruity flavour.
High in Fiber

Free from Artificial Sweeteners


Free from Sugar Alcohols

Free from Artificial Colors

Dairy, Soy & Lactose Free

Peanut & Tree Nut Free

Naturally Flavored

Produced on equipment that does not process peanuts, tree nuts, milk, or wheat.

100% HAPPINESS GUARANTEED! We are super excited for you to try our healthy candy! I'm so confident that you'll love it that, if you don't, we will happily provide a FULL REFUND! So.. go ahead, join us in the mission to kick sugar! -Tara, Founder
Editors Note: I've tried these and love them. They satisfy my need or a sweet without doing any damage. My neighbors kids love them too!
---