June 2009
TEEN TIMES by Cody Chandler Hilton
SANTA BARBARA JESUSITA FIRE                                                            by Cody Hilton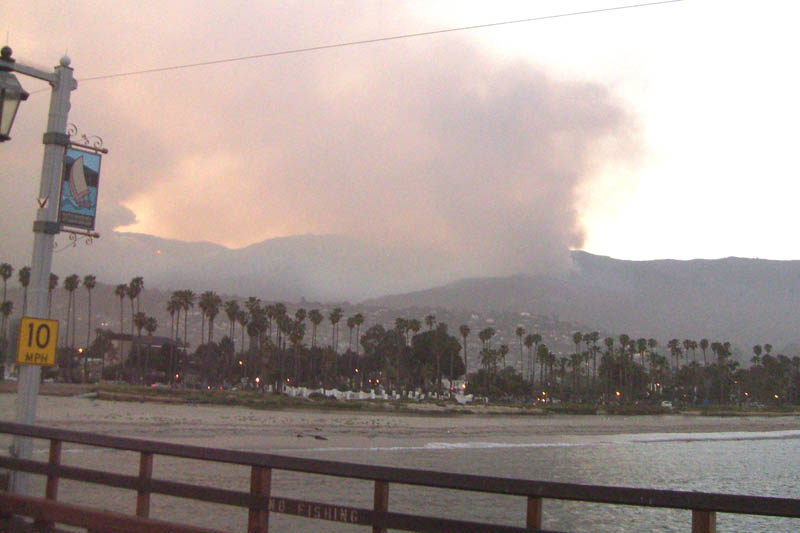 The Jesusita fire came really fast and thousands of people had to leave their homes, including our family. We drove up the highway to stay with friends where it was safe. I was worried about my other family members who were still in Santa Barbara, and I was worried about our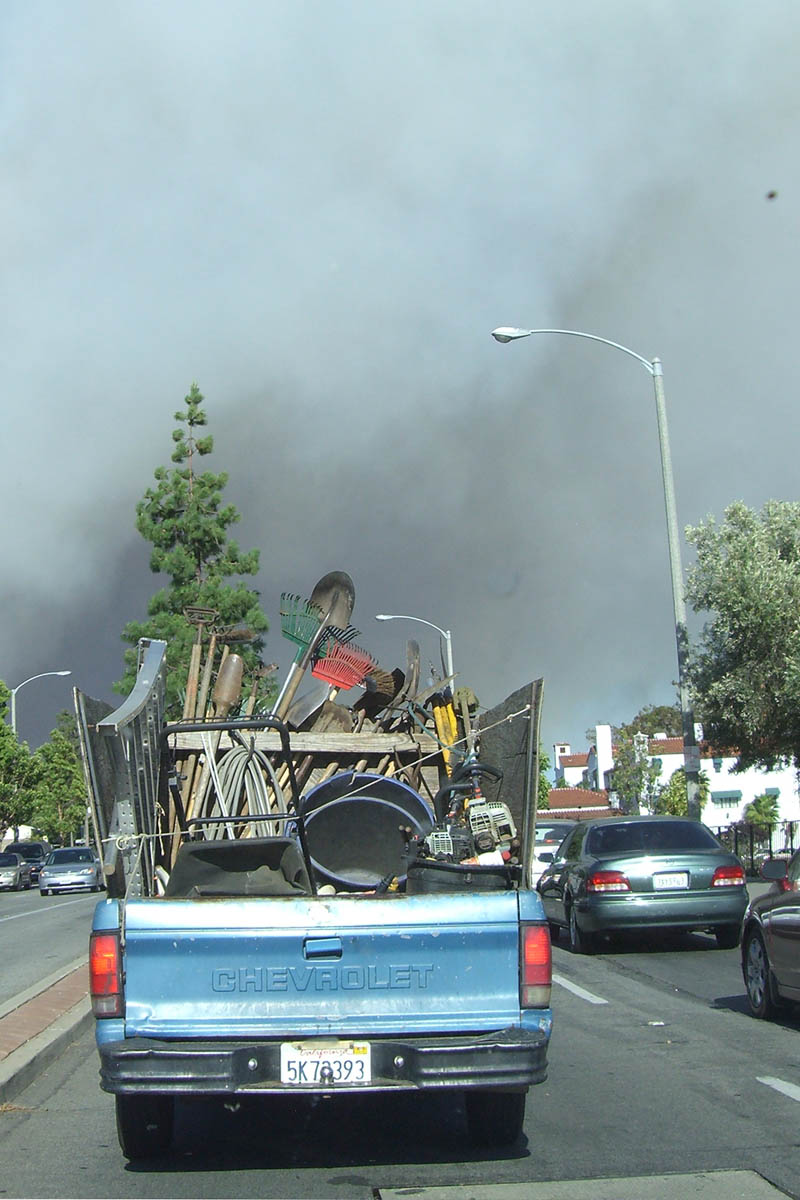 house. I had to leave my games and computer in my room. We could only take a few things and we had to leave quickly when the police cars came down our street to evacuate eveyone. The Red Cross had set up temporary shelters for people to go where they could sleep and get food and water. There were also places where people could take their pets to be safe.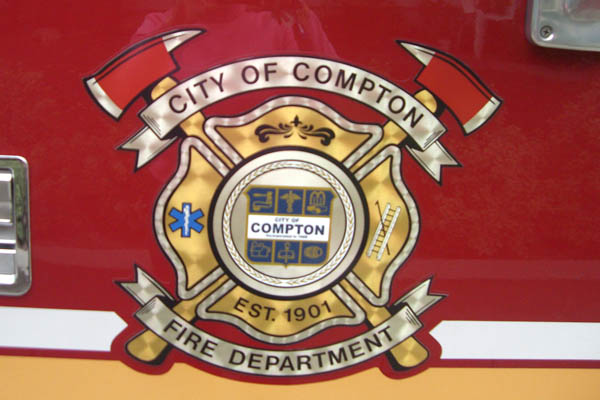 I am sorry for all the people who lost their homes, and it is not fun having to leave your home and sleep on a cot or on the floor. My family was lucky, we are all OK and we still have homes to go to. All the schools were closed and State Street looked like a ghost town, with hardly any people.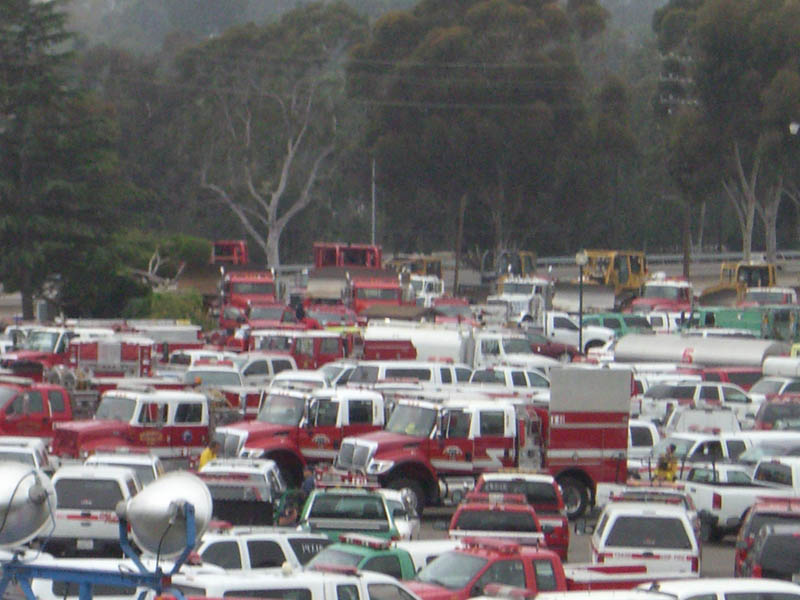 There were lots of police and sheriff's cars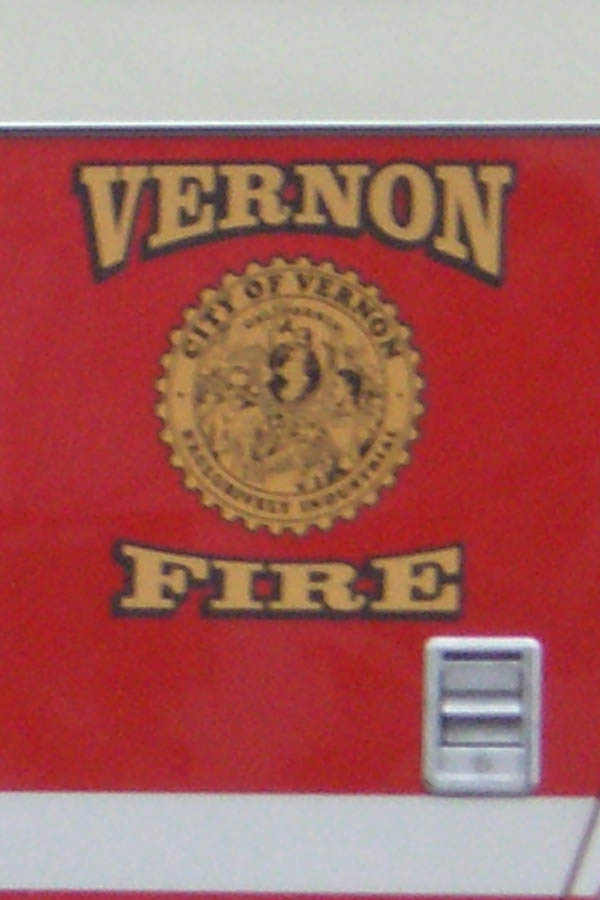 traveling around to keep everything safe. Helicopters from Los Angeles were here dropping water, and a huge DC 10 came from Victorville to make chemical drops on the fires from Monticeto to Goleta on the third day. The Governor came twice to visit and promised to help us.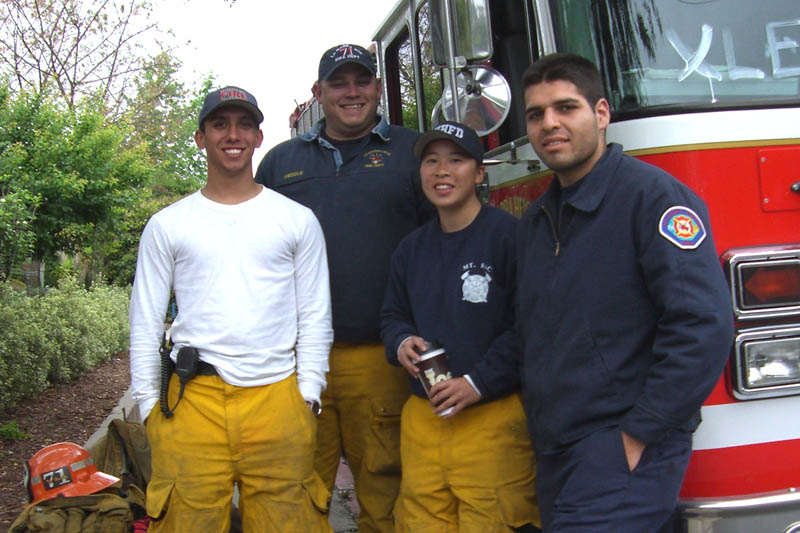 It was amazing how many fire fighters came from so many places in California to help us. I saw hundreds of fire trucks and vehicles going down the streets. Many restaurants, like Marmalde Cafe in the La Cumbre Plaza and Cafe Shell on State Street offered free food and beverages to fire fighters. Other restaurants also gave food to people who had been forced to leave their homes.
The Earl Warren Fairgrounds were the official headquarters, where news conferences were held. Santa Barbara News Press SBKZ 1290 Radio had around the clock news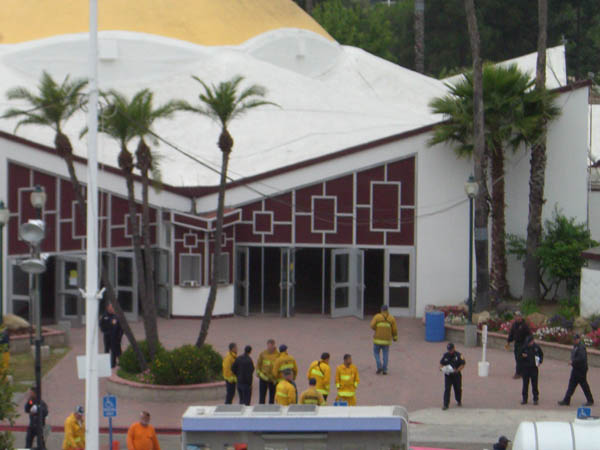 to help people know what was happening and what to do. Newsman John Palmanteri was on Channel 3 reporting from the fire scene for three days. This was a very bad fire, and thanks to the police, fire and our news  people we got through it and no one died.
They are still investigating how the fire started, but it is believed brush cutting equipment may have triggered the blaze. For more news on this fire you can go to www.sbnp.com for ongoing reports.
---
HARRY POTTER and The Half-Blood Prince
Opens July 15th in Theatres Everywhere
Warner Bros.
---
12 YEAR OLD ARTIST KIANA MOSSER REPRESENTED MARMALADE CAFÉ AT XXIII
I MADONNARI ITALIAN STREET PAINTING FESTIVAL
Sponsors and Artists Collaborated to Assist Children's Creative Project
Kiana Mosser, a 12 year old street painting artists from Santa Clarita, created an original chalk painting in tandem with square sponsor Marmalade Café at the XXIII Aniversario of I Madonnari Italian Street Painting Festival, held below the steps of the Old Santa Barbara Mission on May 23, 24, 25, 2009.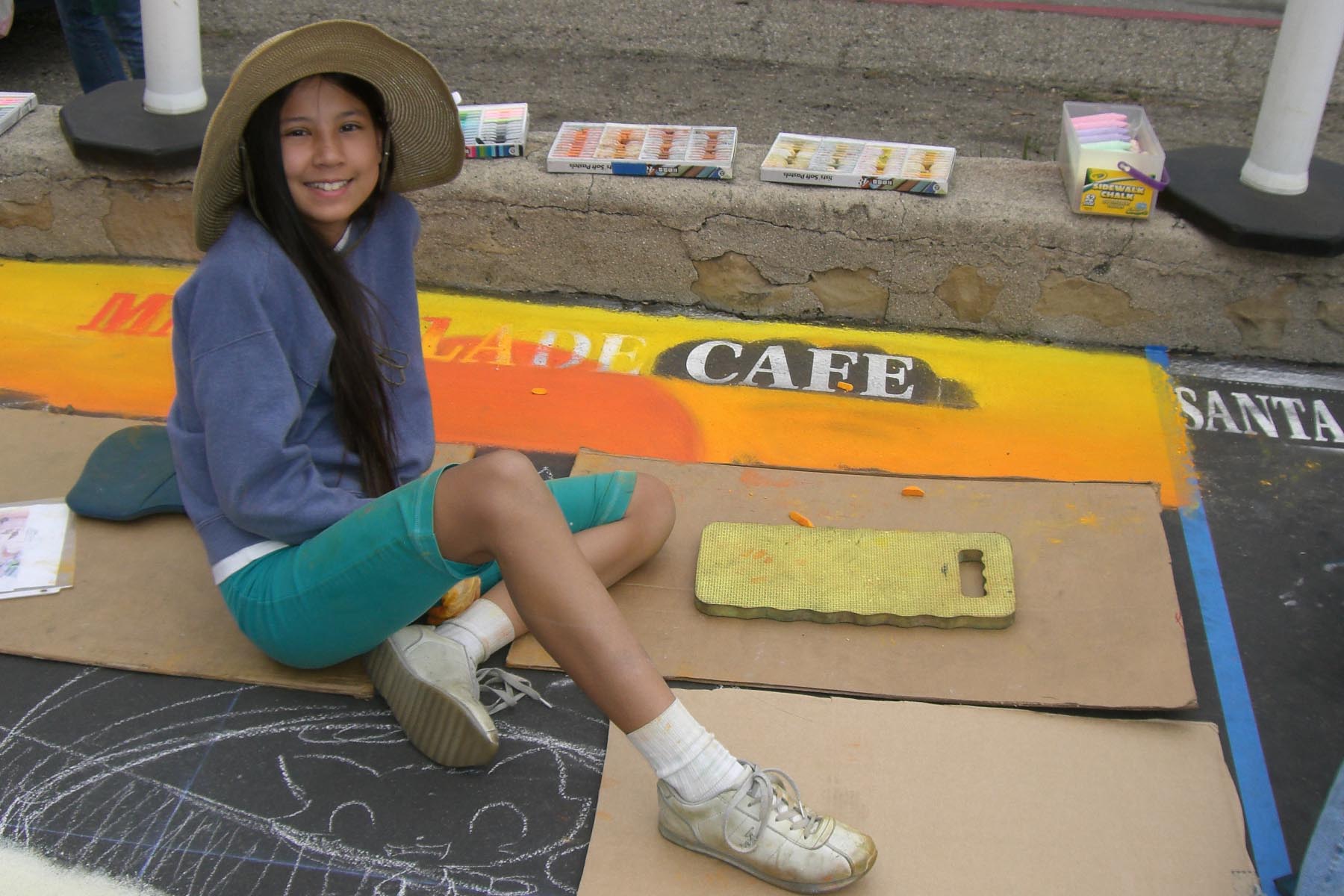 Miss Mosser began her street painting career at 2 years old when her parents bought her a square and a box of chalk. Since 2005 she has created original drawings in nine street painting events from San Diego to Santa Barbara, as well as her home town Santa Clarita. Recently at the Temecula Street Art Festival she created her largest painting, a 100 square foot work of art, done under brutal weather conditions, and she won "Best Youth" award; an award voted on by her fellow street artists for the outstanding square she had created. An interesting sampling of Kiana's work can be viewed at www.kianamosser.com.
According to Kiana's father John Mosser "We believe in encouraging our children Kiana 12,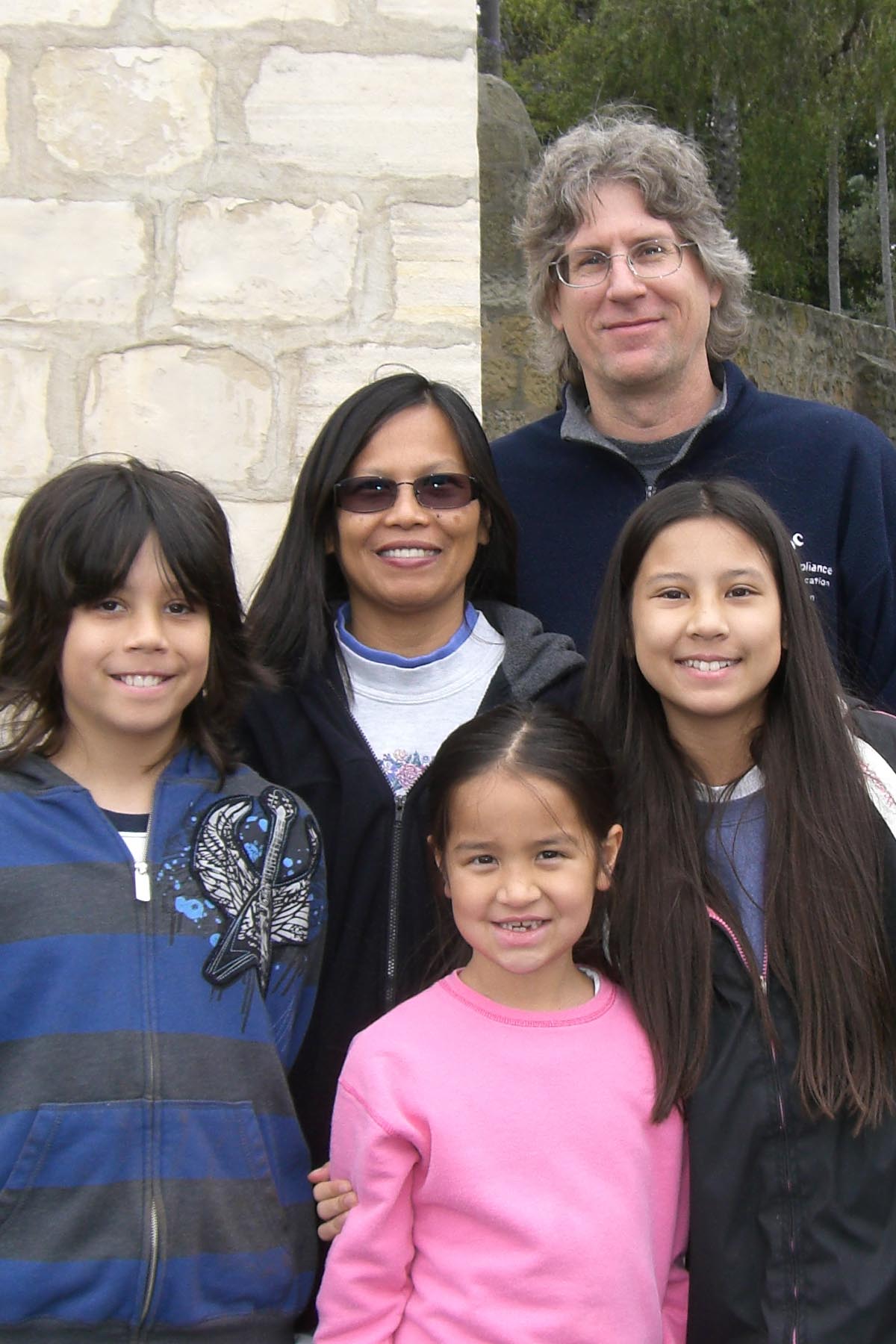 Ryan 10, and Melia 7 in pursuing their passions and developing their God given gifts as much as time and money allows. It is with this spirit that Kiana achieves – out of passion and love of the process, rather than aspiring for another feather in the proverbial hat."
In 2008 Selwyn Yosslowitz and his son Shaun joined a group of event sponsors for the 22nd I Madonnari Festival on behalf of Marmalade Café to accept a commemorative poster gift from Kathy Koury, Executive Director of Children's Creative Project for their support in assisting with this important annual fundraiser that provides art materials and teachers to children in the Santa Barbara County. "We are proud to again participate in this special Santa Barbara event, and are thrilled to have talented Kiana Mosser creating her original art," said Selwyn Yosslowitz, co-founder and partner, Marmalade Café.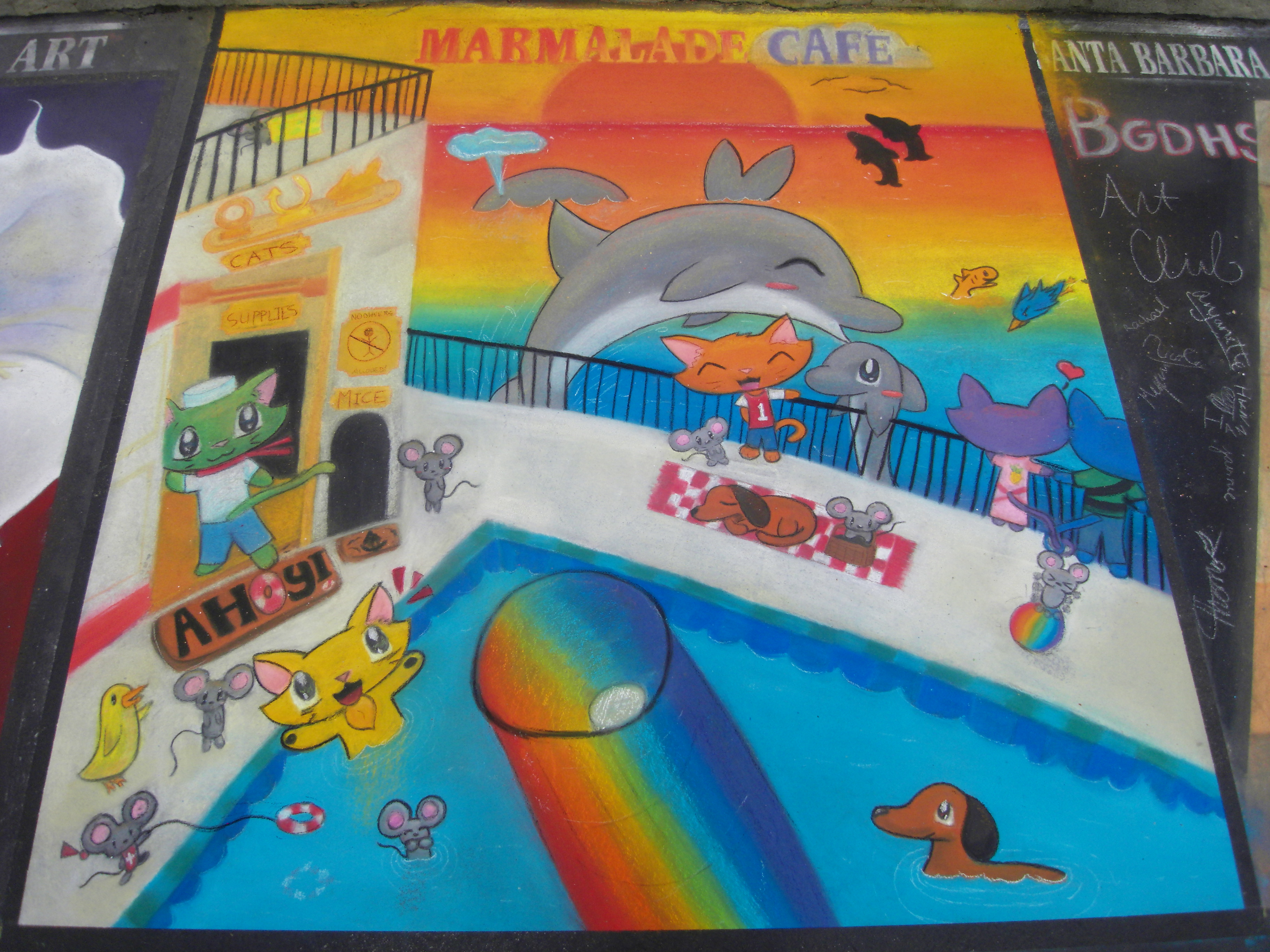 The final Italian street painting Kiana signed off on was an amazing vision of everything happy and fun that children love. Countless young children were drawn to her creation as it unfolded over the three day event, and many of them were imspired to begin drawing with chalk because of Kiana's talent and grace in dealing with their questions.
 It was touching to watch the devotion and support each member of the Mosser family provided Kiana. Ryan and Melina were right there on the square helping her to finish, and mom and dad provided chalk, supplies and ice cream until the end. Everyone at Marmalade Cafe was delighted with the colorful and fun work done by Kiana that included them as a sponsor.
---
KIDS AND VEGGIES

Celebrity Chef Art Smith and the "Love Your Veggies" campaign team up to aid parents in keeping their kids healthy by demonstrating ways to make eating  vegetables more enjoyable.  The following video offers Art's kid-tested recipe ideas for parents:
http://www.youtube.com/watch?v=ytx_U1GYgvU

Art, formerly Oprah's personal chef, is also a cookbook author, television personality and two-time James Beard Award recipient.  Art believes his greatest gift to the community at large has been his philanthropy - Common Threads - the non-profit organization founded in 2003 that teaches children about diversity and tolerance through the world's great cultures and foods.
---
           12 Parenting Myths Every Mother Needs to Know  
            Although most mothers may recognize "old wives' tales" as being false, there are too many misconceptions about children's health and development that continue to fool parents and even some pediatricians.
"Parents continue to subscribe to many different myths about children's health and development, and some myths can seriously compromise the health or development of a young child" says Dr. Andrew Adesman, Chief of Developmental & Behavioral Pediatrics at Schneider Children's Hospital in New Hyde Park, NY, author of a new book on parenting myths entitled "babyfacts."   
There are many different reasons why parents believe these myths.  In some cases, the misconception may be an exaggeration or distortion of a related fact.  For example, many people believe that eating carrots is good for your vision, but the truth is that it will only help the vision of individuals who have vitamin A deficiency -- a rare condition in this country.  A more dangerous myth that reflects an exaggeration is "teething sometimes causes a high fever in infants."  According to Dr. Adesman, "Although teething may occasionally be associated with a low fever, it should never be considered the cause for a high fever.  He cautions that other, more serious and potentially treatable causes should be considered."
Here are 10 other parenting myths that are still widely believed:
Wounds will heal quicker if exposed to fresh air at night.

Vitamin C supplements help ward off colds.

Ice baths can be used to bring down a high fever in young children.

Reading in the dark can cause later vision or eye problems.

Treat a burn with an application of ice or butter.

Ear infections need to be treated with antibiotics.

It is not safe for children to go swimming immediately after eating.

The best way to stop a bloody nose is to tilt the head back.

If a child sits too close to the television, it can damage his vision.

Fevers of 104˚F or 105˚F can cause brain damage.

Crackling your knuckles as a child will lead to arthritis later.

Eating a lot of chocolate can cause acne in teens.
Those are just some of the 160 myths debunked in Dr. Adesman's book.  Parents and other childcare providers wishing to see how many myths they unknowingly believe to be true can take a fun and informative quiz at www.babyfacts.com. 
---
BOBBY SHEN

TEXAS

8TH - GRADER AND

TEXAS

TEAM NAMED
                       

NATIONAL MATHEMATICS CHAMPIONS AT

 

2009 RAYTHEON MATHCOUNTS ® NATIONAL COMPETITION
Danica McKellar, Actress, Best-Selling Author and Math Education Advocate,
Awards New National Champion
Bobby Shen of Sugar Land, Texas, was named the winner of the 2009 Raytheon MATHCOUNTS® National Competition, today at Walt Disney World's Swan and Dolphin Resort.  This year's winning Mathlete ® answered the following math problem in less than 45 seconds to be crowned the national champion of this year's competition:
Question: How many 2-by-2-by-2 cubes must be added to an 8-by-8-by-8 cube to make a 10-by-10-by-10 cube??
Answer: 61 (cubes)
The 8th-grader from FirstColonyMiddle School competed against 227 other middle school students in this prestigious competition, hosted by Danica McKellar. McKellar is best known as Winnie Cooper on "The Wonder Years" and Elsie Snuffin on "The West Wing" and now as author of the New York Times best-selling books, "Kiss My Math" and "Math Doesn't Suck."
Shen was victorious in the intense, one-on-one Countdown Round where the top 12 Mathletes® competed for the title of this year's Raytheon MATHCOUNTS National Champion. David Yang of Walnut, California was awarded the second-place individual title with Alan Zhou of Lexington, Massachusetts, and Max Schindler of St. Louis, Missouri, advancing to the Semi-finals. In the team competition, Texas captured the title of National Team Champions. Team members include Yury Aglyamov of Austin, Texas; Steven Chen of Austin, Texas; Bobby Shen of Sugar Land, Texas, Lilly Shen of Sugar Land, Texas and Coach Jeff Boyd of SugarLand. The Missouri team took second place, and the Washington team placed third.
"Every one of the participating Mathletes should be recognized for their outstanding achievements following months of dedication and hard work," said William H. Swanson, Chairman and CEO of Raytheon Company and 2009 MATHCOUNTS honorary chairman. "We hope these students will build on their passion for math and be recognized for their outstanding efforts going forward. MATHCOUNTS and programs like Raytheon's MathMovesU are working to motivate the country's brightest students with the idea that with math, there are no limits."
"Congratulations to each of these students on their amazing accomplishments," said Lou DiGioia, executive director of the MATHCOUNTS Foundation. "These Mathletes, and all of their counterparts around the nation, deserve our praise and acknowledgement of their talent and dedication.  They represent our future in an increasingly important math literate global economy. MATHCOUNTS is honored to support the efforts of U.S. middle school students in developing strong mathematical abilities and the critical thinking skills necessary to help the nation move forward with innovative solutions to our challenges in the coming years."
As National Champion, Bobby Shen won the $8,000 Donald G. Weinert Scholarship and a trip to the U.S. Space Camp in Huntsville, Alabama.  David Yang won a $6,000 scholarship as 2nd Place Individual.  Semi-finalists Alan Zhou of Lexington, Massachusetts, and Maximilian Schindler of St. Louis, Missouri, each won a $4,000 scholarship. David Yang of Walnut, California, won an $8,000 scholarship as the Written Round Winner and Maximilian Schindler of St. Louis, Missouri, also won a $6,000 scholarship as Written Round Runner-up. Additionally, each team member from first-place Texas won a $2,000 scholarship and trips to U.S. Space Camp.
"It was my honor to witness this level of passion for mathematics from these middle
school students," said McKellar. "Their desire to excel in such a challenging subject is admirable and
I hope their accomplishments inspire other students and young people around the world."
Student representatives from all 50 states, the District of Columbia, Puerto Rico, Guam, U.S. Virgin Islands, the Northern Mariana Islands and the Department of Defense and State Department schools worldwide participated in the 2009 Raytheon MATHCOUNTS National Competition. To advance to the National Competition, students had to not only place in the top four of their peers during their state competition in March, they also had to advance through local and chapter level competitions.
---
---