KIDS K PAGE  .  .  .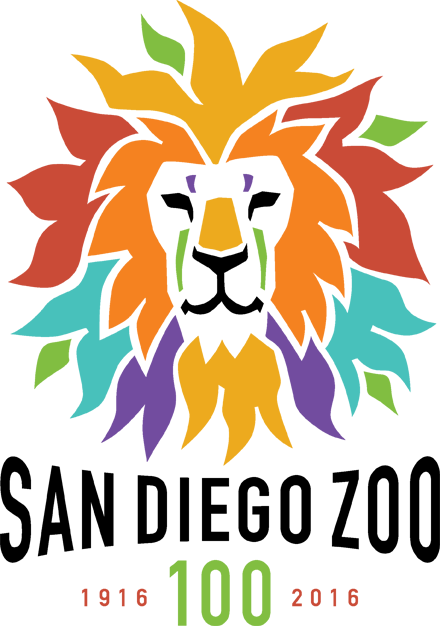 The Lore Behind the Roar! 100 Years of the San Diego Zoo
Opens March 20 at the San Diego History Center
Exhibition Features San Diego Zoo History, Offers Look into Next 100 Years
In 1916, when a lone lion left in a cage in Balboa Park after the Panama-California Exposition was heard roaring by San Diego surgeon Dr. Harry Wegeforth, he quipped to his brother, "Wouldn't it be splendid if San Diego had a zoo?" From such simple words, the "idea of the century" was born, and a 100-year revolution in animal care and worldwide wildlife conservation was launched.
This is just one of many stories featured in he Lore Behind the Roar! 100 Years of the San Diego Zoo, opening Sunday, March 20, 2016 at the San Diego History Center, in the heart of Balboa Park. This new, family friendly exhibition tells the story of the San Diego Zoo's humble beginnings and its evolution as a major tourist attraction and global conservation organization. Visitors to the San Diego History Center will gain a deeper understanding and appreciation of the Zoo's role in the San Diego community, and its efforts to end extinction worldwide.
The exhibition covers 5,500 square feet of gallery space and is filled with rare historic objects, one-of-a-kind photos and multimedia exhibits that tell the colorful stories of the people, events, animals and conservation efforts that have made the San Diego Zoo "world famous"—from its earliest days to the present. Visitors who wander the three halls that make up the exhibit will see remarkable historical photos, learn inside stories about the development and growth of the Zoo over the years, and explore innovations in "cage-free" exhibits, state-of-the-art veterinary care and wildlife conservation. Through the exhibits' interactive elements, guests can hear stories from longtime zoo employees, experience the life of a zookeeper, explore the Zoo's extensive animal and plant collection, and learn many fascinating facts about the world's most popular zoo.
In addition to the San Diego History Center, four other prominent Balboa Park institutions are collaborating with the San Diego Zoo to present animal-themed exhibitions: The Timken, the Museum of Pho­tographic Art, the Museum of Art and the Natural History Museum. For details, exhibition hours and admission prices, visit sandiegohistory.org.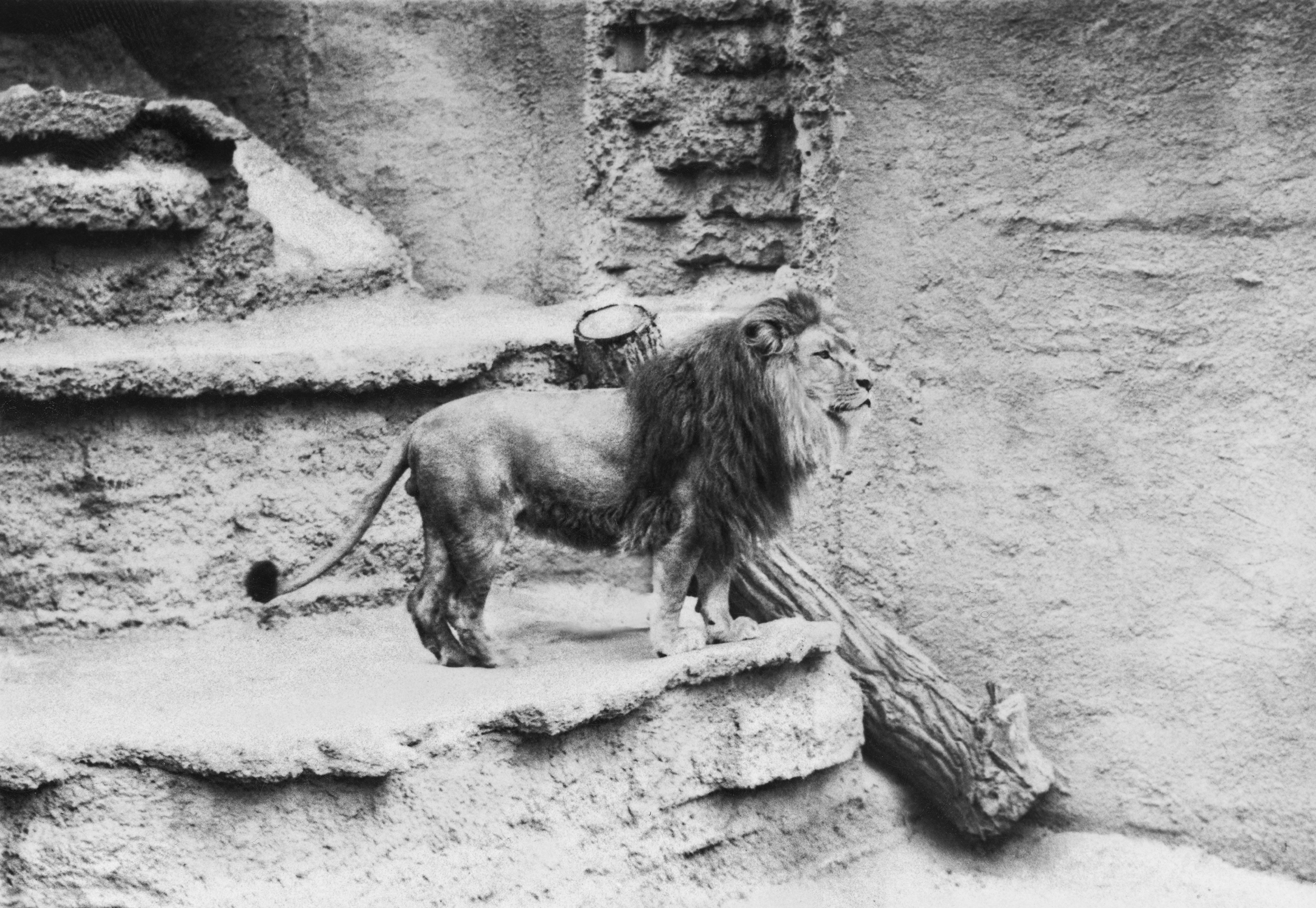 Centennial Celebration for All of San Diego
On May 14, 2016, we will host a joyous celebration of the San Diego Zoo and its San Diego supporters throughout the years, with a festival that everyone will be roaring about. Starting at 6 p.m. at the Spreckels Organ Pavilion in Balboa Park, all of San Diego is invited to join the community celebration, with music, food, a Zoo-themed spectacle you'll have to see to believe and a group who will create a "roar" that we hope will break records.
Centennial Celebrations at the San Diego Zoo
On the grounds at the San Diego Zoo, history is part of the daily Centennial Celebration show at Wegeforth Bowl. It opens with a film about 10 reasons to celebrate the San Diego Zoo's 100th birthday—including our amazing animal collection and world-class Safari Park—then leads into an exciting new animal show that incorporates special video clips and features some of the Zoo's most beloved creatures. During each show, a child will be chosen from the audience to participate and will receive a birthday cupcake for joining in.
After the show at Wegeforth Bowl, a new costumed character experience designed especially for children will feature performances on a gigantic birthday cake stage in Centennial Plaza. Characters include Dr. Harry Lion, Bamboo Panda, Churchill P. Bear, Matilda Koala, Sydney Koala and Kylie Kangaroo. Kids will join in a rousing chorus of "You Belong in the Zoo" and will have the chance to dance with the characters. The celebration includes the opportunity to indulge in freshly baked birthday cupcakes.
The centennial celebration is also incorporated into the San Diego Zoo guided bus tours. Before boarding, guests will enter the Centennial Theater to watch an uplifting multimedia presentation that highlights San Diego Zoo Global's vision of leading the fight against extinction.
While guests wait to board the bus, they may learn about San Diego Zoo Global's efforts to save the endangered Hawaiian honeycreepers, the ʻakikiki, and the 'akekeʻe; the long-term work to save India's greater one-horned rhino; or our new initiative to help save the dwindling populations of African giraffes. There are three films that will rotate during the day, and each focuses on the vision of San Diego Zoo Global by sharing conservationists' personal stories and sage insights. After guests have seen a movie in the Centennial Theater, the guided bus tour will continue to share details about the Zoo's history and our ongoing efforts to end extinction by saving endangered wildlife, one species at a time.
Bringing species back from the brink of extinction is the goal of San Diego Zoo Global. As a leader in conservation, the work of San Diego Zoo Global includes on-site wildlife conservation efforts (representing both plants and animals) at the San Diego Zoo, San Diego Zoo Safari Park, and San Diego Zoo Institute for Conservation Research, as well as international field programs on six continents. The work of these entities is inspiring children through the San Diego Zoo Kids network, reaching out through the Internet and in children's hospitals nationwide. The work of San Diego Zoo Global is made possible by the San Diego Zoo Global Wildlife Conservancy and is supported in part by the Foundation of San Diego Zoo Global.
______________________________________________
Austin Adventures Expands 4th Graders' Travel Free Program -
Adds Two Family-Focused Vacations in Canada
To Current Roster of 11 US National Park Adventures
While the US National Park Service is getting heaps of attention this centennial year, one company wants families to remember our Canadian neighbor and its parks north of the border as well.  
That's why Austin Adventures
http://www.austinadventures.com/
is expanding its 4
th
 Graders Go Free on any US National Park adventure promotion into Canada for the 2016 season. This trend-setter in luxury multisport and active family vacations worldwide knows its family market and its appreciation of a great travel deal. Matched with the most generous exchange rate in years, families with fourth graders would be well advised to look to
Canada
this year for significant vacation savings.  
"Canada is a real travel bargain for US citizens this year due to a favorable exchange rate that hasn't been seen in years," said Dan Austin, founder and president of
Austin Adventures
. "The summer forecast calls for a continued strengthening of the US dollar over its Canadian counterpart."  
Austin pointed out two trips in Canada popular with families with children age 7 and up. The first is
Alberta Family / Banff to Jasper
. This six day/ five night trip offers two parks; Banff & Jasper with multiple summer departures; July 3, 10, 24, August 7 and 14. The per person, double rate is from $2,898 adult; children's rates are from $2,318.  
Highlights include a glacier-trek secured with crampons, alpine hiking, paved trail biking and whitewater rafting through the pristine wilderness of "Wild Rose Country" in the Canadian Rockies. After a day of adventure families hunker down at home-away-from-home lodges, Baker Creek Chalet (3 nights) and Banff Royal Canadian Lodge (2 nights).  Jasper National Park is one of the playgrounds on this adventure; the other is Banff National Park, both UNESCO World Heritage Sites.
See:
http://www.austinadventures.com/packages/alberta-family-banff-jasper/
Another popular family trip included in this promotion is
British Columbia Family / Whistler
. This six day/five night trip departs June 26, July 3, 10, 31, and August 21. The adult per person double rate is $2,798; children's rates begin at $2,238. Activities focus around the alpine paradise of Whistler, BC, where hiking, biking, whitewater rafting and horseback riding tend to work up mountain-sized appetites. Unpack just once! Legends Lodge in Whistler's ski village serves as home basecamp for this trip.  As for lifelong memories? The gondola ride and hike to the summit of Whistler Mountain and its 360 degree views will leave both young and old in breathless awe. See:
http://www.austinadventures.com/packages/british-columbia-family-whistler/
If a visit to Canada isn't in the plan, families with 4
th
 graders can play closer to home and still save significant vacation dollars enjoying one of 11 US National Park adventures offered by Austin Adventures.  Throughout 2016, the company is waiving trip fees for all 4
th
 graders traveling with their family to such iconic parks as Yellowstone, Grand Teton, Yosemite, Glacier, Grand Canyon, Arches, Canyonlands, Bryce Canyon and Zion. See:
http://www.austinadventures.com/find-your-park/
For more details on national park vacations please see:
http://www.austinadventures.com/national-park-vacations/
For more information on all of the 2016 destinations, trips and itineraries offered by Austin Adventures visit
http://www.austinadventures.com
, call (800) 575-1540 or email
info@austinadventures.com
.  
About Austin Adventures
Based in Billings, MT, Austin Adventures (formerly Austin-Lehman Adventures) has spent more than 40 years building an international reputation as a provider of scheduled small group tours and customized trips to all seven continents. In 2014, Kasey Austin, Vice President of Operations, was named the World's Top Family Guide by Outside Magazine. In 2013, Austin Adventures joined the
Xanterra Parks & Resorts®
portfolio of experiential leisure offerings that includes operations in
Grand Canyon
,
Yellowstone
,
Zion
,
Crater Lake
,
Glacier
,
Rocky Mountain
and Petrified Forest National Parks;
Mount Rushmore National Memorial
;
Furnace Creek Resort
in Death Valley National Park; and five
Ohio State Park Lodges
as well as the
Geneva Marina
at Ohio's Geneva State Park. Xanterra Parks & Resorts also owns and operates
Kingsmill Resort
in Williamsburg, Va., the
Grand Canyon Railway and Hotel
in Williams, Ariz., the
Grand Hotel
in Tusayan, Ariz.,
Windstar Cruises
,
VBT Bicycling and Walking Vacations
,
Country Walkers
and
Austin Adventures
.
---