TEEN TIMES by Cody Chandler Hilton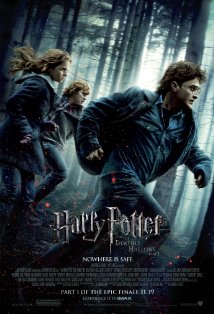 HARRY POTTER AND THE DEATHLY HALLOWS: PART I . . .
HARRY POTTER ANOTHER FILM AND A BLOCK BUSTER
The latest journey of Harry Potter and friends film opened November 15, and devotees were filmed by TV crews around the country sleeping in front of theatres to get a ticket for the first showing.


The film director was David Yates, screen writer Steven Closer, book author J.K. Rowling and stars Daniel Radcliff, Emma Watsun and Rupert Grint once again came together for a great film experience. In this episode Harry defies time and evil to destroy the Horcreexes, he uncovers the existence of their most powerful object in the wizardy world - The Deathly Hallows. This is another great film for everyone to see. It is the first part of what they are saying will be the last Harry Potter movie experience we have known for years. Don't miss it!
---
KIDS KALEIDOSCOPE NEWS
MERLIN'S BEARD!  LEGO® HARRY POTTER ™: YEARS 1-4 ARRIVES IN THE APP STORE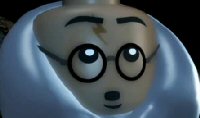 TT Games' Smash Hit Title Debuts Today for the iPhone®, iPod touch® and iPad™

 

Warner Bros. Digital Distribution and TT Games today announced LEGO® Harry Potter™: Years 1-4 is now available on the App Store for the iPhone, iPod touch and iPad, just in time for the theatrical release of Harry Potter and the Deathly Hallows™ -  Part I.  Published by Warner Bros. Interactive Entertainment for console and PC, LEGO® Harry Potter: Years 1-4 combines the quirky and fun gameplay of LEGO building with the magic of Harry Potter.  It gives gamers the chance to take on the adventure of the first four Harry Potter books and films:  Harry Potter and the Sorcerer's StoneTM, Harry Potter and the Chamber of SecretsTM, Harry Potter and the Prisoner of AzkabanTM, and Harry Potter and the Goblet of FireTM.   

 

The adventure builds from Privet Drive to the Triwizard Tournament in an interactive journey that takes players through some of the most detailed and expansive environments ever created for a LEGO game.  Playing as Harry Potter, Ron Weasley™ and Hermione Granger™, as well as more than 100 other favorite characters, fans will have the opportunity to attend lessons, cast spells, mix potions, fly on broomsticks and complete tasks to earn rewards. 

 

In LEGO® Harry Potter: Years 1-4, players explore iconic settings from the wizarding world including Diagon Alley, the Forbidden Forest and Hogsmeade.  They will experience adventures like never before with the fun and creative customization that is unique to LEGO videogames combined with intuitive Multi Touch controls and Retina Display support for iPhone, iPod touch and iPad.    

 

Developed by TT Games, LEGO® Harry Potter: Years 1-4 is now available from the App Store for iPhone, iPod touch and iPad for $4.99 at www.itunes.com/appstore or via http://bit.ly/cWODSK.   
---
IRON CHEF CAT CORA GRAND MARSHALL OF SANTA BARBARA 58TH CHRISTAS PARADE -- Presented by the Santa Barbara Downtown Organization

             December 3, 2010  
   Down State Street Between Sola and Cota Streets 5:30-8:30.
---

'THE HOLLYWOOD CHRISTMAS PARADE BENEFITING MARINE TOYS FOR TOTS,'
A HALLMARK CHANNEL ORIGINAL SPECIAL WORLD PREMIERE
LIVE FROM HOLLYWOOD NOVEMBER 28
Larry King Named Grand Marshal of 2010 Hollywood Christmas Parade
Hollywood Christmas Parade will help bring the joy of Christmas to children in need by naming
Marine Toys for Tots as its Official Charity
Parade to Be Presented In Hollywood, CA at 6:00 P.M., Sunday, November 28 with a World Premiere Telecast on Hallmark Channel, Friday, December 10
           "The Hollywood Christmas Parade Benefiting Marine Toys for Tots," with Grand Marshal Larry King, a Hallmark Channel Original Special World Premiere, will be held in Hollywood, CA on Sunday, November 28, 2010 at 6:00 p.m. and will be a World Premiere telecast on Hallmark Channel, the biggest holiday destination in television, on Friday, December 10.
          The Hollywood Christmas Parade, an American tradition for over eighty years, will be taped for multiple telecasts throughout December.  With the Parade's World Premiere on Hallmark Channel, and an encore on Hallmark Movie Channel, the event is also in national syndication in over 90% of the country, making this year's parade available to the largest television audience in its history.  The Parade will also have live performances from top music acts, adding to the appeal of this treasured holiday event.
          Actor Erik Estrada ("World's Funniest Moments", "CHiPs") and Television Host Laura McKenzie ("World's Funniest Moments", "Laura McKenzie's Traveler") will serve as parade broadcast hosts which will feature celebrities from film, television and stage,  award-winning bands, colorful equestrians, floats and specialty characters.  As always, the grand finale of the parade features an appearance by Santa Claus.
          Bill Abbott, President & CEO, Hallmark Channels said, "Hallmark Channel and Hallmark Movie Channel are America's family networks and are a touchpoint in many homes throughout the holidays.  We are also enthusiastic supporters of Toys for Tots, an anchor organization for helping economically disadvantaged children at Christmas.  We are grateful to have our networks, Toys for Tots and the Parade come together to help kids, and we are proud to have 'The Hollywood Christmas Parade Benefiting Marine Toys for Tots' on our air."
David McKenzie, Emmy award-winning producer and president of Associated Television International said, "We're delighted to have legendary broadcaster Larry King serve as our Grand Marshal.  We're also proud to welcome Marine Toys for Tots as part of this year's celebration. The exceptional work they do in bringing the joy of Christmas to less fortunate children is a cause that has been embraced by communities throughout the nation."
          Lieutenant General Pete Osman, USMC (Ret), President and CEO of the Marine Toys for Tots Foundation, said, "Toys for Tots truly appreciates being selected as the charity partner of the 2010 Hollywood Christmas Parade. We believe our presence in the parade will offer a reminder to families across the nation to think of others this holiday season.  By donating a new unwrapped toy or by making a cash contribution to the Marine Toys for Tots Foundation, we will be able to bring smiles to children on Christmas morning who otherwise might be forgotten."
Larry King has been the host of CNN's Larry King Live for 25 years and has over 50 years in broadcasting.  He's won many industry awards including Peabody awards and an Emmy.  King has been dubbed "the most remarkable talk-show host on TV ever" by TV Guide and "master of the mike" by TIME magazine.  He has done more than 40,000 interviews including exclusive sit-downs with every U.S. president since Gerald Ford.
"The Hollywood Christmas Parade Benefiting Marine Toys for Tots" is produced by Associated Television International.  Executive Producer is David McKenzie.
---