KIDS KALEIDSCOPE   .   .   .
TEENS ROCK AT HER FESTIVAL SANTA BARBARA

A Unique Celebration of International Women's Day 2020
by Bonnie Carroll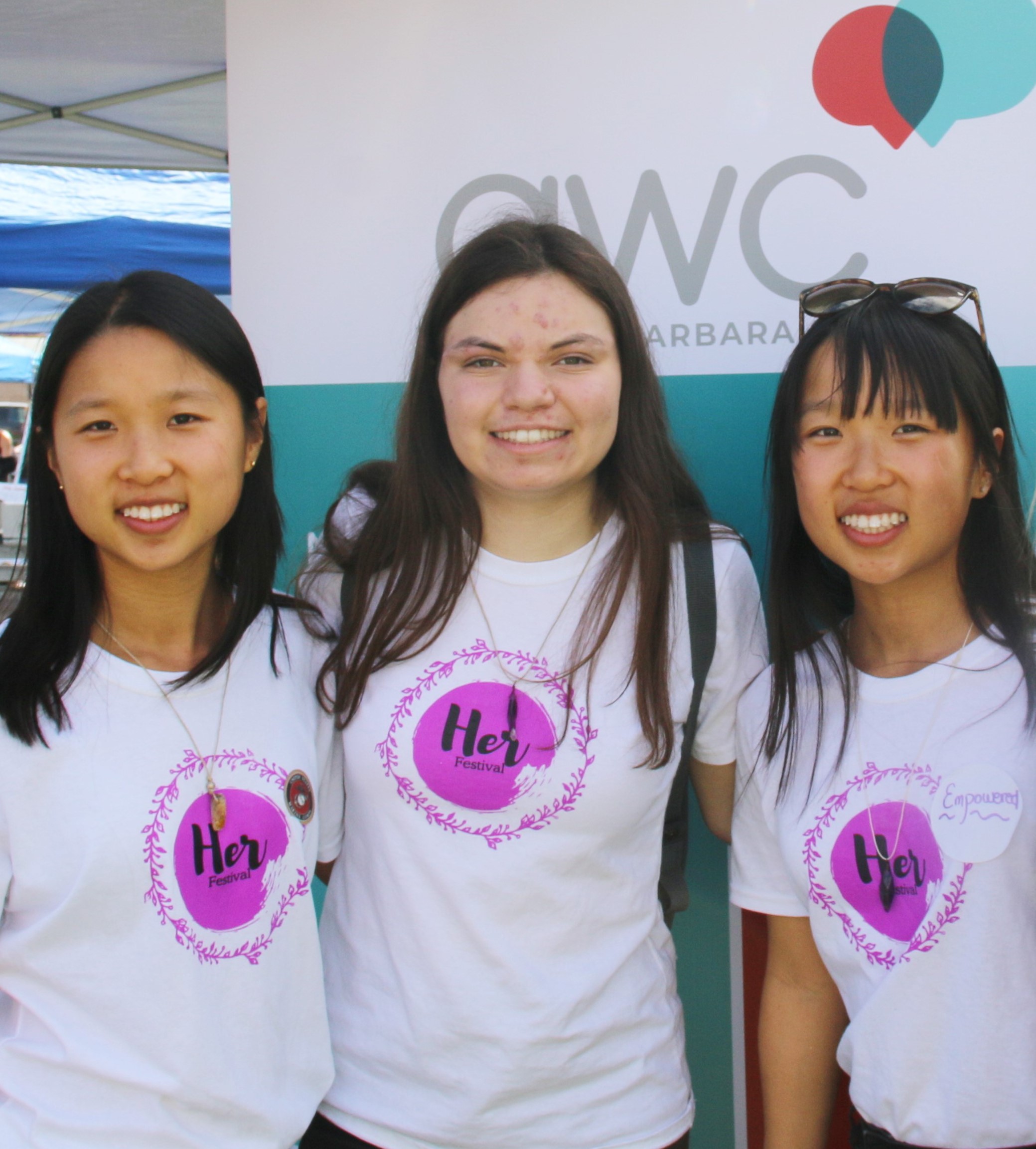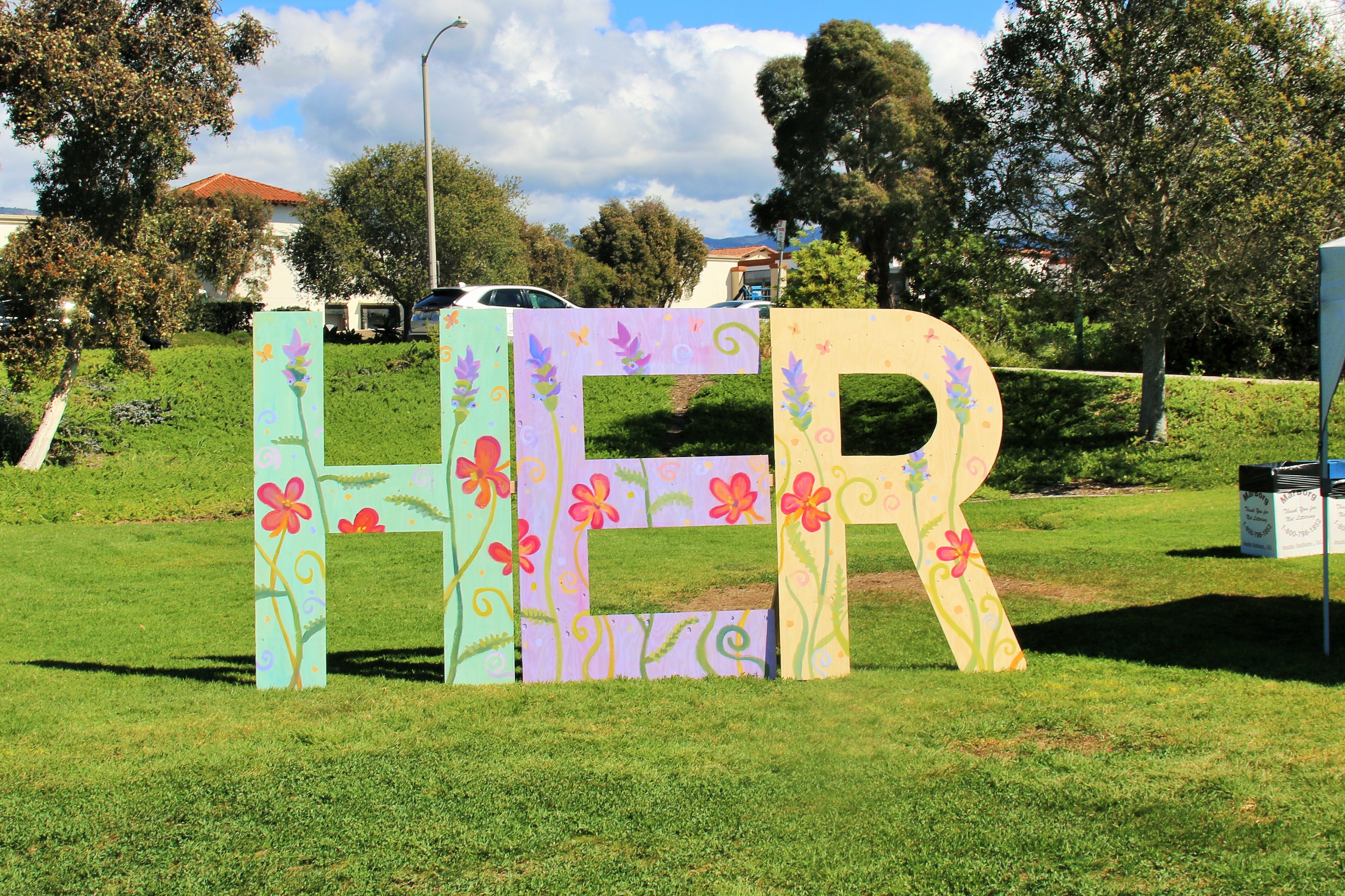 The Santa Barbara community was out in force to celebrate International Women's Day at the Her Festival produced by Dos Pueblos High "Voices of the Community" at Girsh Park in Goleta, California on March 8 from 12-4. For the first time Santa Barbara County hosted the Her Festival, an entirely youth-led event celebrating our community's accomplished women and empowering the next generation of female leaders.
Her Festival's many original and interactive booths attracted attendees to participate in drawings for prizes donated by event sponors who included a bevy of community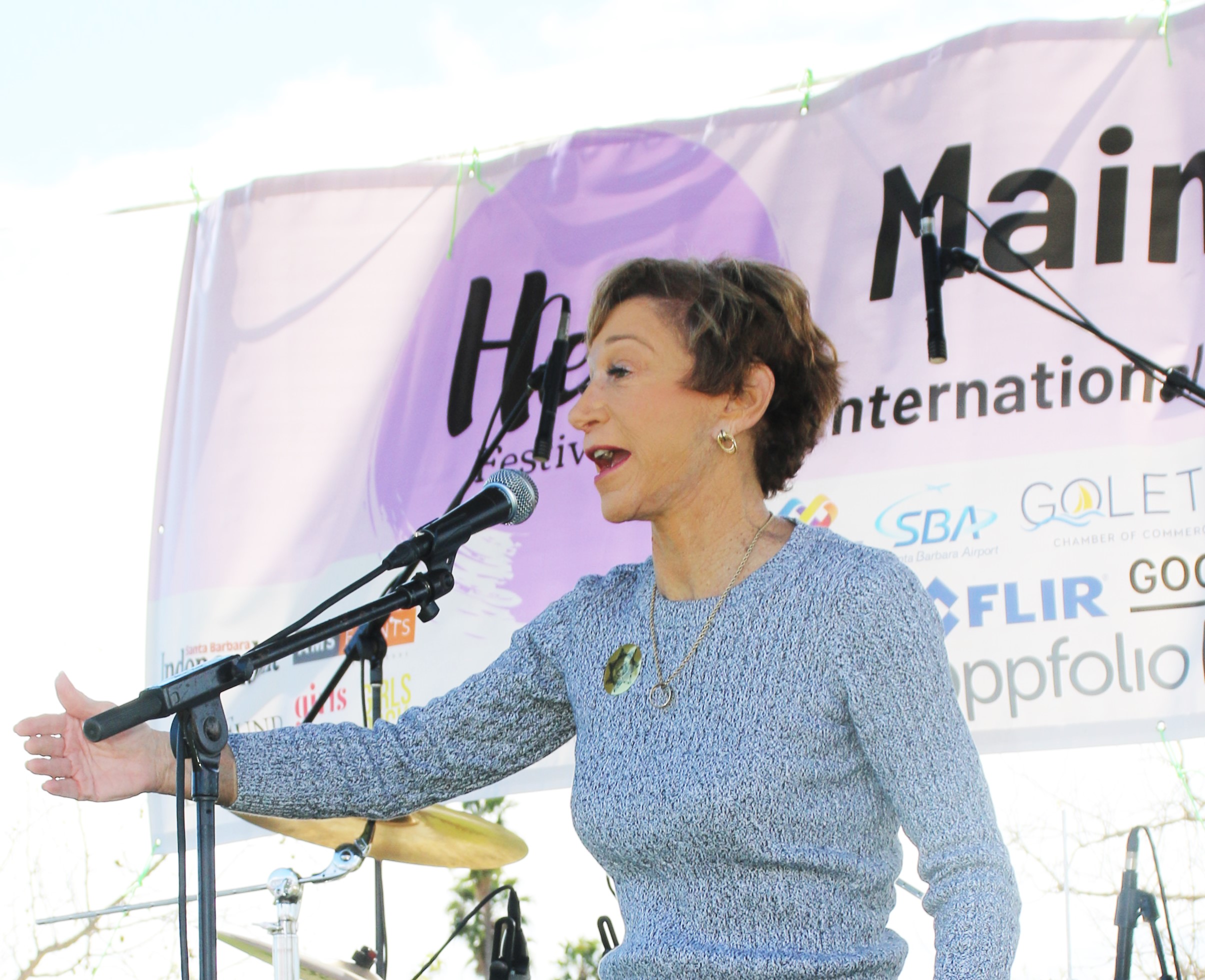 groups and organizations suppporting the event including Association of Women in Communication Santa Barbara, AAUW, Actual Natural Hair & Skin Care, AIA, American Heart Association, Bicycle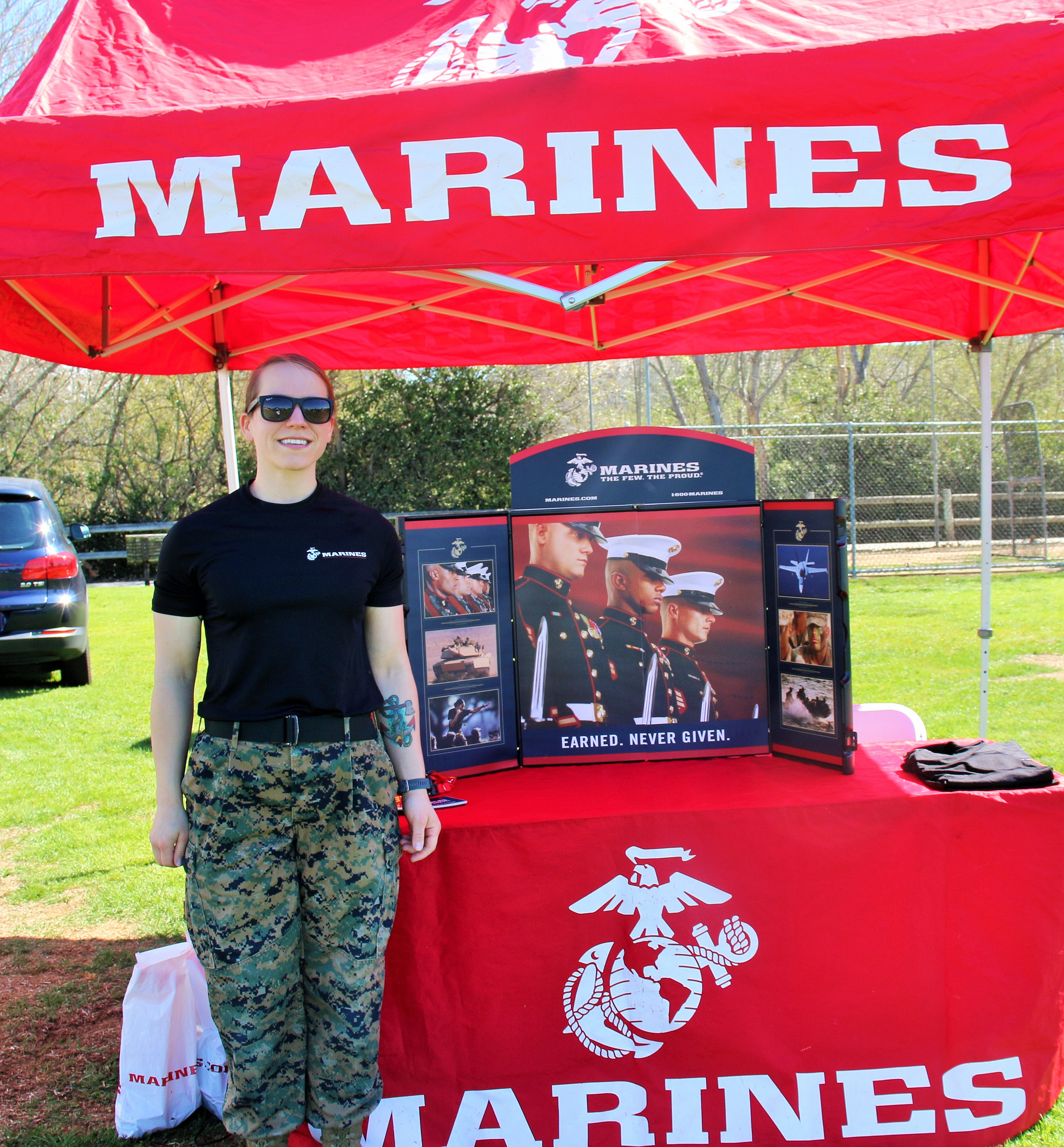 Bob's Sorella Cycling, Women Who Love to Ride, CEC, Dawn Heimendinger's, Beautycounter, Life Bites News, Desert Hangers, Direct Relief Women, Women in Healthcare, DPEA, Empowered Bakery, Santa Barbara Firefighters, FLIR, Free Prize Drawing, Girls Inc. of Greater Santa Barbara, Goleta Cottage Hospital Health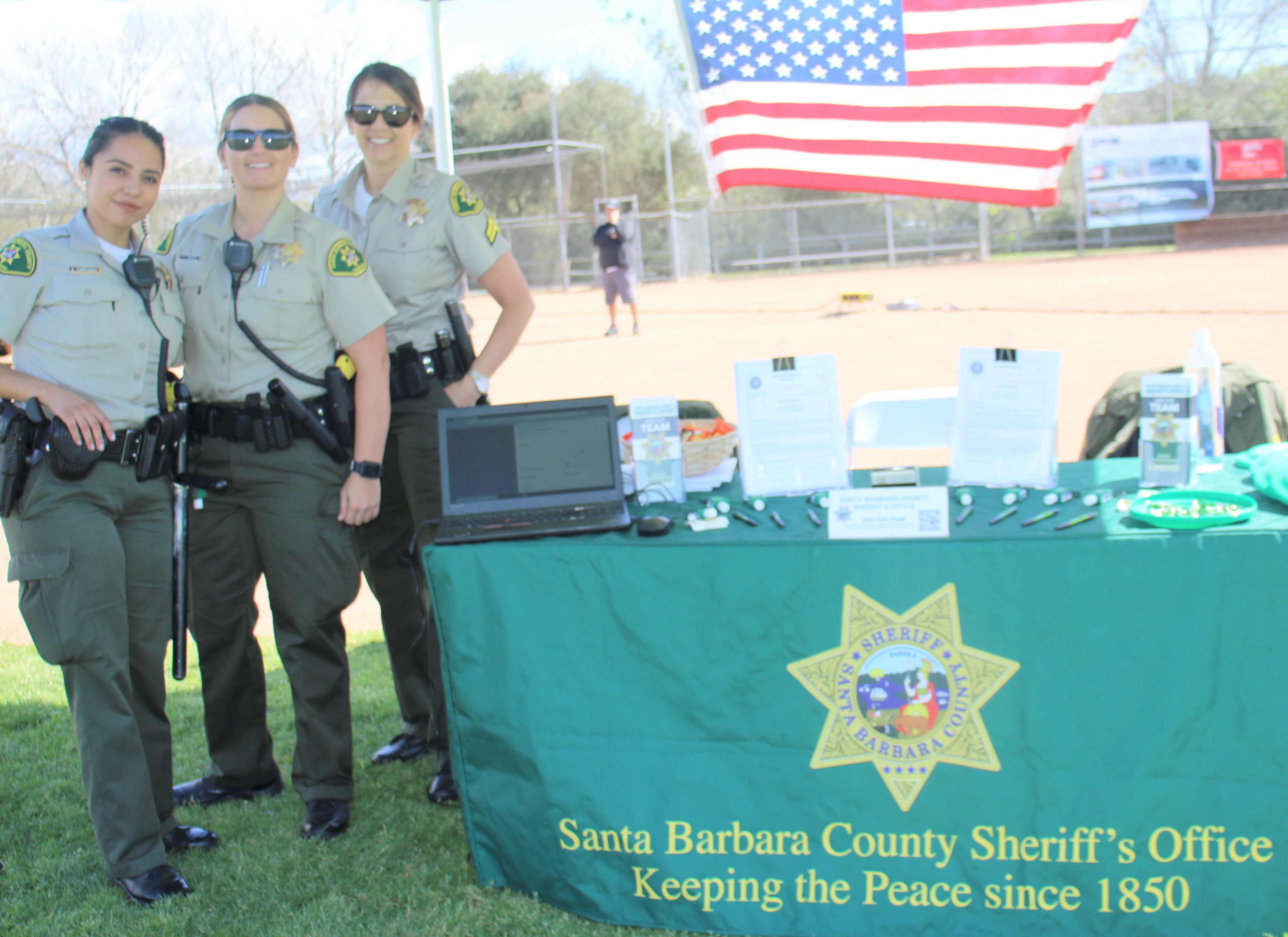 Foundation, Henna Me Beautiful, Ice in Paradise, Information Booth, Junior League of Santa Barbara, KCSB, Ladies of Justice by Legal Shield, League of Women Voters, MAD Fitness, Mission City Roller Derby, Moms Demand Action, MOXI, The Wolf Museum of Exploration + Innovation,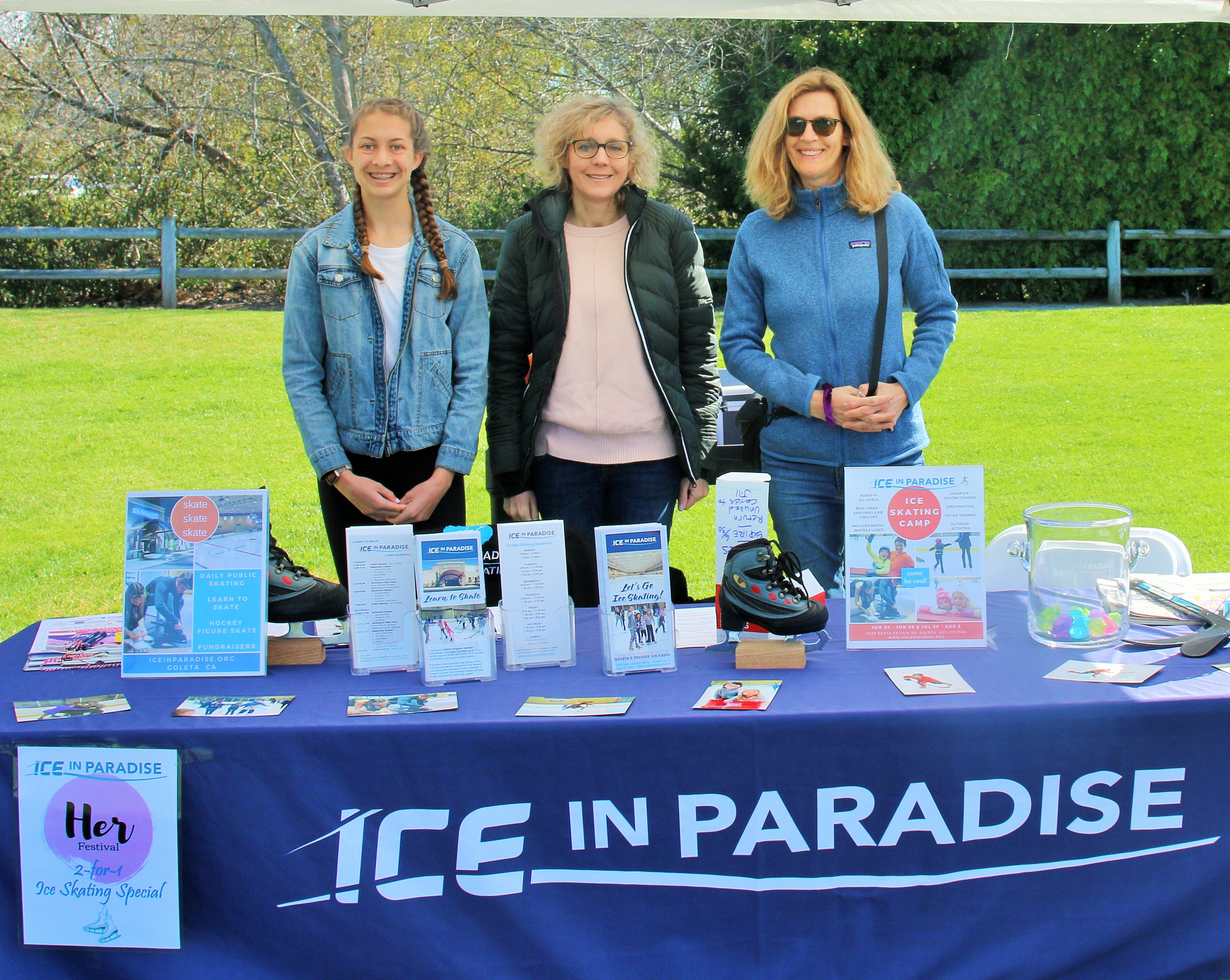 The Ninety Nines, Inc., Ocean Jewel Santa Barbara, Pacific Pride Foundation, Peer Buddies, Photo Booth, Planned Parenthood, Procore, Programhers, RoHo, San Marcos Gender and Sexuality Alliance, Santa Barbara Airport / A Different Point of View, Santa Barbara Soccer Club, SB Gift Baskets, SB County Sheriff's Department, Santa Barbara Museum of Art, Santa Barbara Youth Council, SONOS, Spirals Gymnastics, Tara Amplify the Feminine Spirit, Together to Empower, UCSB WISE and 500 Women in Science, Unite to Light, Women's Economic Ventures.
. "We were so delighted to support the Her Festival 2020 and share in the celebration of Womens Day activities," said Carolyn Jabs, AWCSB President and "Member of the Year" Bonnie Carroll, Publisher of Bonnie Carroll's Life Bites News who were both busy manning the Association for Wome in Commication chapter booth to greet festival attendees and answer questions.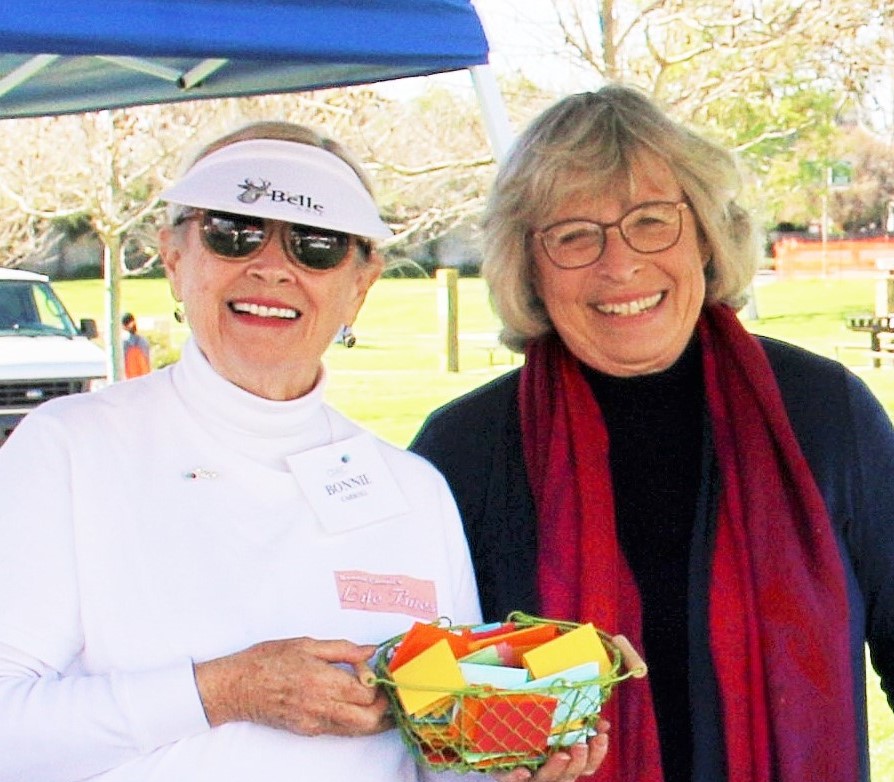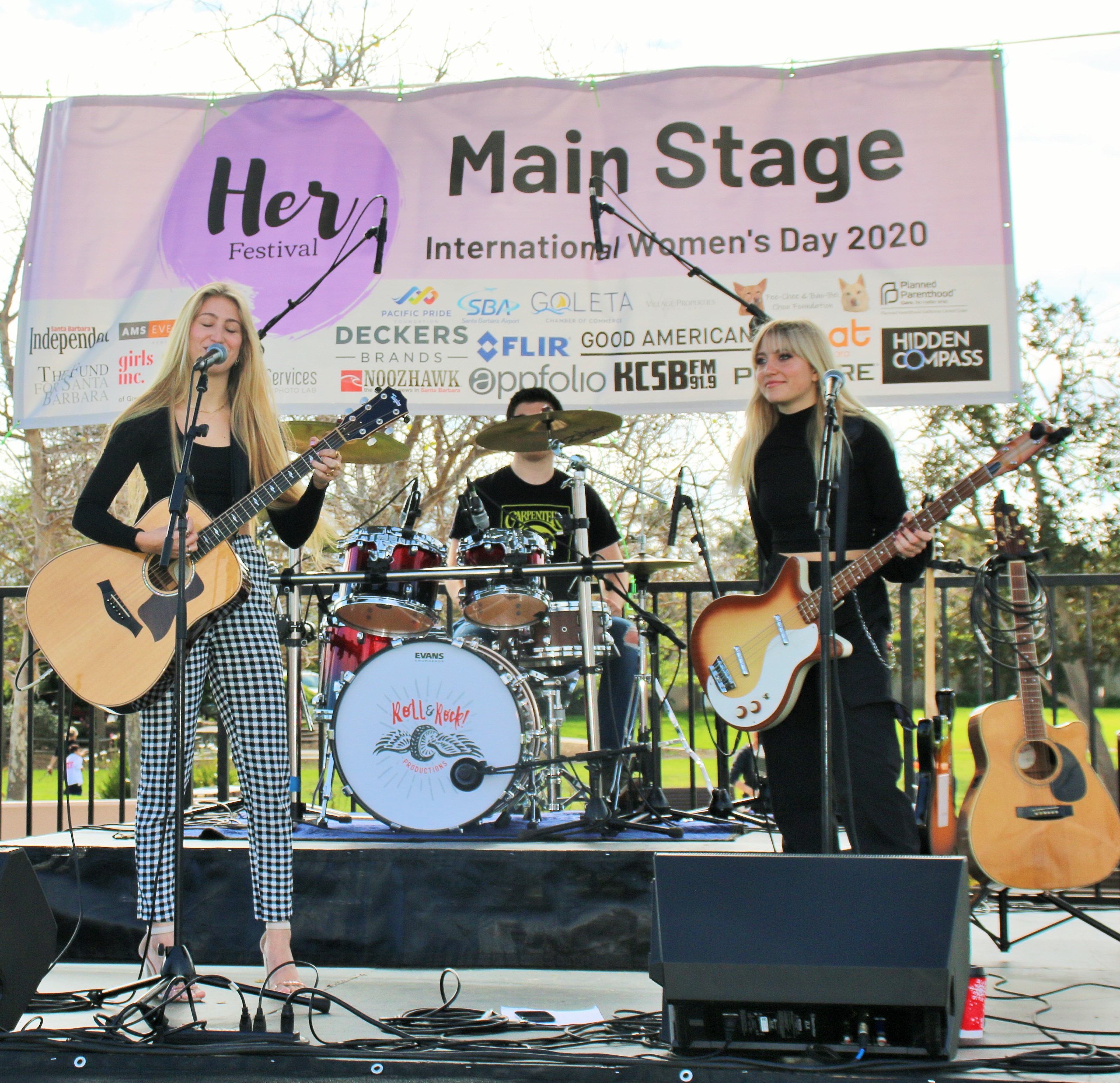 The main stage was a beehive of entertainment activity featuring powerful musical performances by local bands. A lineup of food trucks and vendors including … provided great food and beverages throughout the event.
*  *  *
---