KIDS K .  .  .
The Official ScratchJr Book
New book from the creators of ScratchJr makes
programming fun for kids ages 5-7
It may seem hard to believe but even 5-year-olds can learn to program—even before they learn to read and write—and many want to. Fortunately, No Starch Press, publisher of the best-selling introductory programming books for kids, has teamed up with the creators of ScratchJr to release a new book designed to make that promise a reality—The Official ScratchJr Book (No Starch Press, $19.95, 160pp., Nov. 2015).
Scratch, the older sibling of ScratchJr, is the de facto standard for introducing kids to programming, with more than 8 million users registered on their website. Designed by the Lifelong Kindergarten Group at the MIT Media Lab, Scratch is a block-based programming language—kids connect blocks of code to program interactive stories, games, and animations. The process is fun and makes programming immediately accessible to any beginner.
But Scratch wasn't designed for the youngest of kids, and that's where ScratchJr comes in. The result of a partnership between MIT and Tufts University, ScratchJr is a simplified version of Scratch aimed at introducing computer science concepts to pre-readers. Released in July of last year, ScratchJr is available as a free mobile app for any Apple or Android tablet and already has 1 million users.
The Official ScratchJr Book extends the ScratchJr app with hands-on coding activities and patient step-by-step instructions that make it easy for anyone (even those with no programming experience) to teach young brainiacs to program. Each activity in the book includes core math and literacy concepts, tips for grown-ups, and suggestions for creative challenges to take the learning further.
According to ScratchJr co-creator Marina Umaschi Bers (director of the DevTech Research Group at Tufts University), "Children aren't just learning to code with The Official ScratchJr Book; they are coding to learn." Co-creator Mitchel Resnick (head of the Lifelong Kindergarten Group at MIT) adds, "The projects you can make with ScratchJr are limited only by imagination. If a child can dream it, she can program it."
The Official ScratchJr Book is now available online and in fine bookstores everywhere.
________________________________________________________________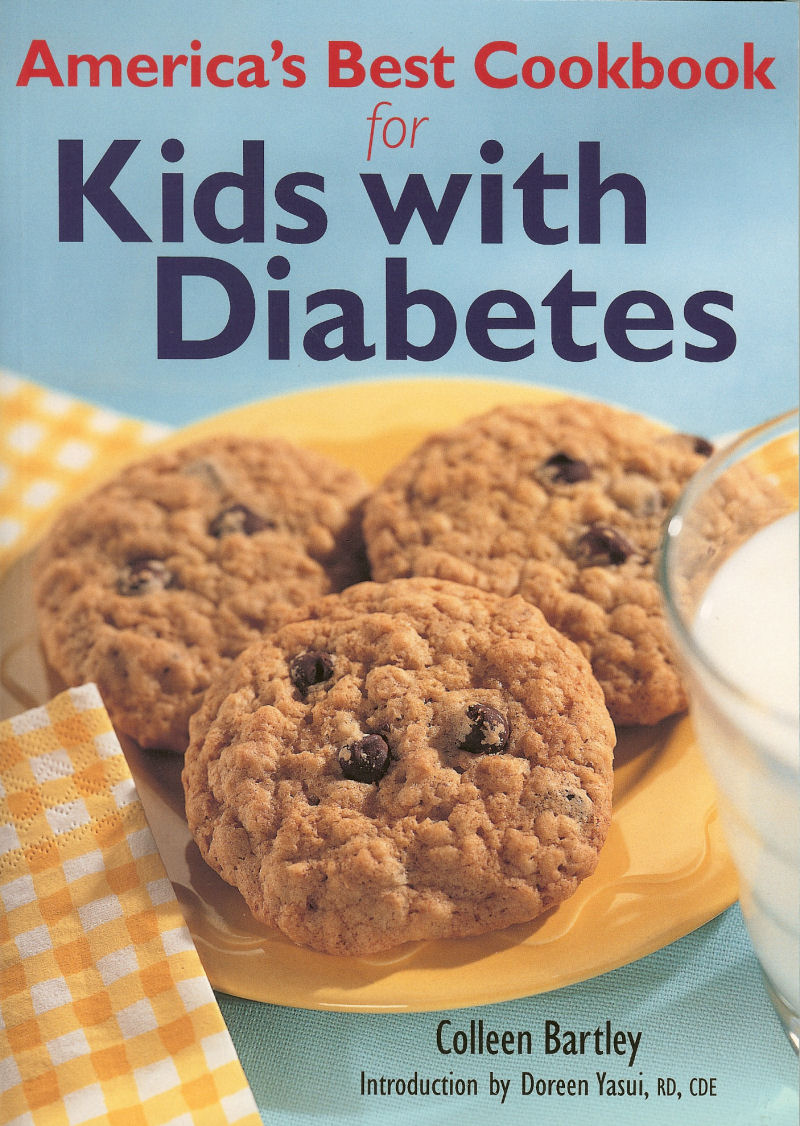 AMERICA'S/CANADA'S BEST COOKBOOK FOR KIDS WITH DIABETES by Coleen Bartley
Healthy, tasty food that the whole family can enjoy. All recipes are taste-tested by kids, as well as friends and parents.
A cookbook devleoped to help parents of children with diabetes provide delicious kid-friendly foof that the whole family can eat.
More than 125 great recipes to enjoy that are so simple a kid can make them. Some tastes include BLT wraps and Turkey-Mozza Burgers. US $24.95, Canada $19.19.
____________________________________________________________________
---