Girls Will be Girls....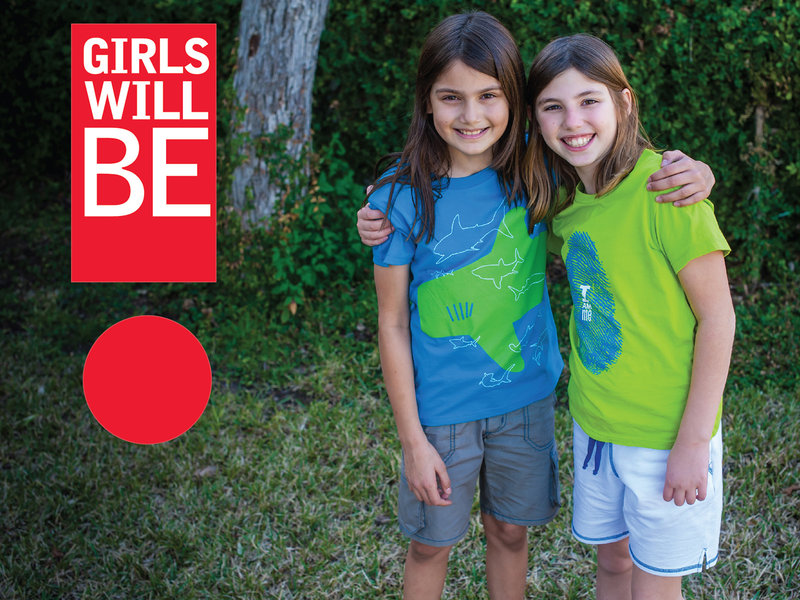 Introducing Girls Will Be, girls' clothing destination for pieces that break away from the traditional pink, ruffles, and sparkly pieces and give girls more options to express their individuality! Girls Will Be is excited to announce that it will be extending its t-shirt collection to address another huge shopping challenge for young girls: shorts.
Girls looking for shorts that aren't super short or a skinny fit now have two styles made just for them – the Girls Will Be Casual Cargo Shorts and Perfect Play Shorts. These shorts are designed to let girls be kids and still embrace the current trends and styles of today.
They break the mold with an "in-the-middle" fit that is not too tight but not too baggy, and a length that hits just above the knee, making them comfortable and ready for action. Each pair of shorts will have pockets that are big enough to use and a variety of colors for every personality.
In order to move forward with this project, Girls Will Be needs your help! They are putting together a Kickstarter page where believers and backers can visit https://www.kickstarter.com/projects/girlswillbe/girls-will-be-shorts-designed-to-let-girls-be-kids and receive a wide variety of unique rewards for their support.
___________________________________________________________________
Kids Kaleidoscope
Revolutionary BubbleBum Is The First Ever Inflatable Booster Seat Making Travel With Kids A Snap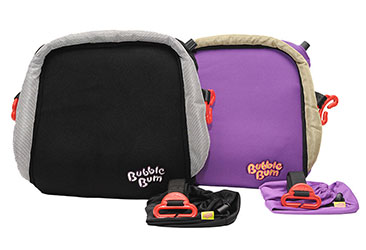 BubbleBum, the first ever inflatable booster seat has made traveling easier than ever! It's the perfect solution for car rides, fly-ins with car rentals, cab rides and carpooling. Weighing in at less than one pound, BubbleBum can deflate in minutes making it simple to throw in a backpack or large handbag. And it's easy peasy to inflate, just a few puffs of air will do the trick.  BubbleBum includes belt positioning clips in place of arm rests so it's possible to fit three boosters across the back seat of a car, minivan or SUV.  And rest assured, it meets all US safety testing standards for booster seats. With spring break and summer trips just around the corner, you'll be a happy mom packing up your BubbleBum rather than a cumbersome booster seat.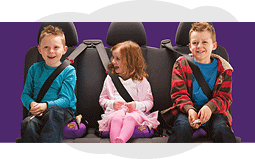 BubbleBum is proud to join the exclusive winners circle selected by the PTPA (Parent Tested Parent Approved) Media Awards. BubbleBum was also selected for an IIHS (Insurance Institute of Highway Safety) "Best Bet" in their booster seat evaluation report, where they branded BubbleBum as one of the best for safety.  They've also been honored with a SheKnows Parenting Award and a JPMA Award.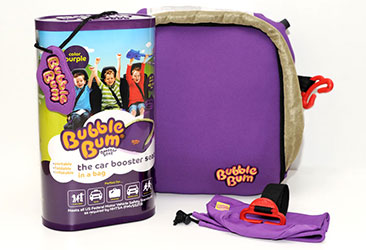 BubbleBum is sold online at BubbleBum (www.bubblebum.co/us) and in Walmart Stores. 
---