KIDS KALEIDSCOPE  .   .   .
Holiday Charity and Fun in Santa Barbara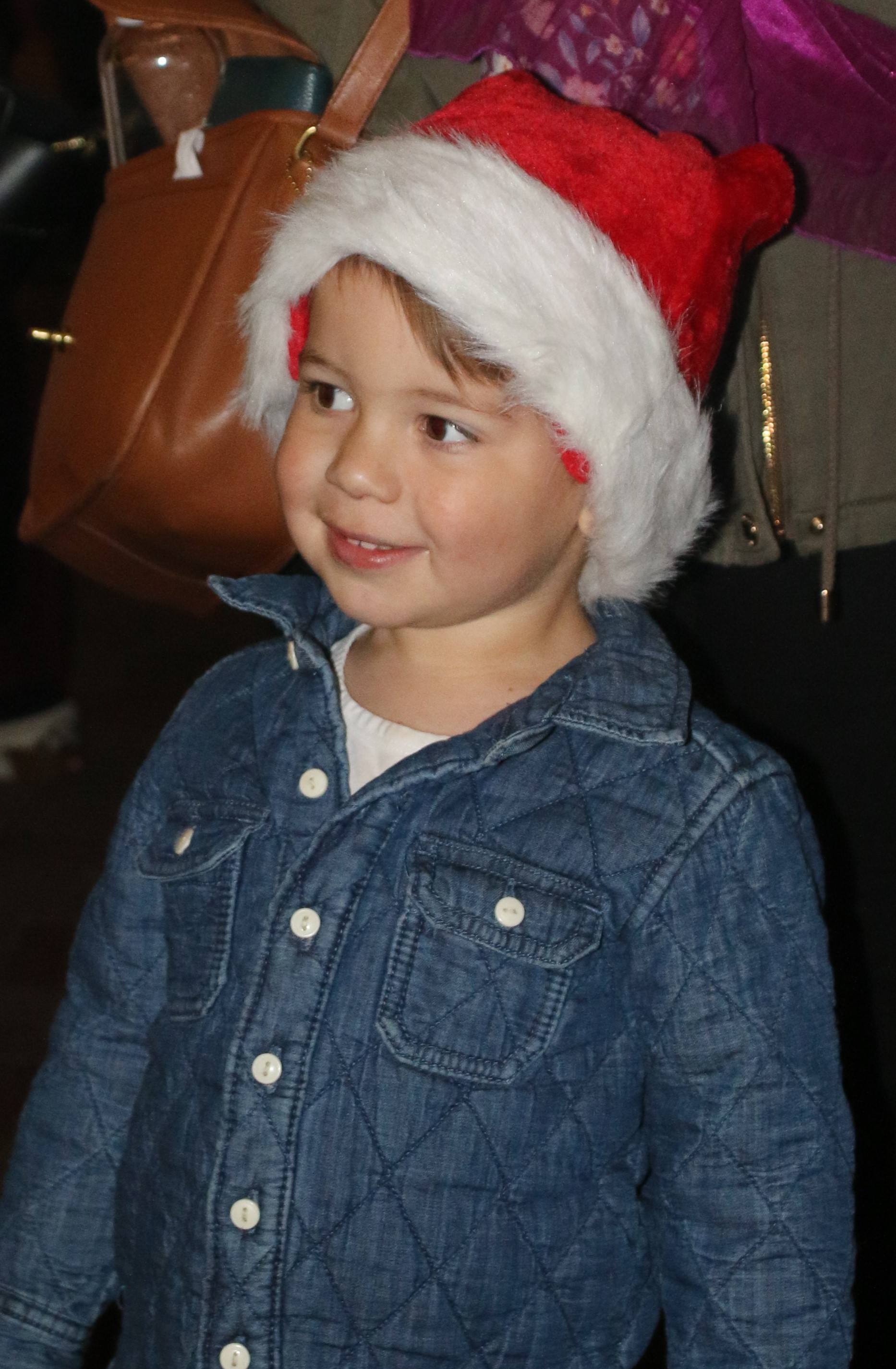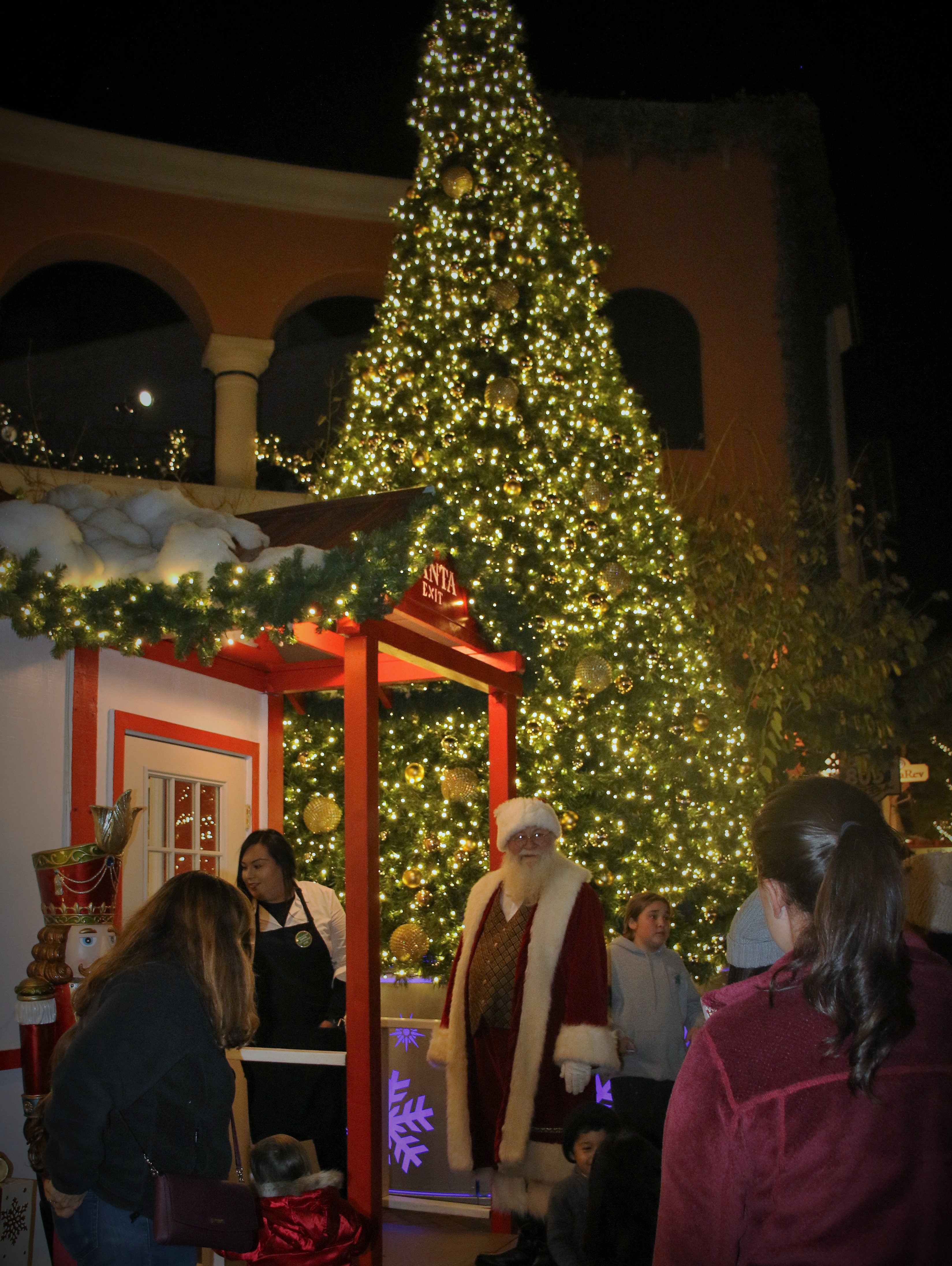 Kids and parents were thrilled to see Santa and experience the 'Let It Snow' at Paseo Nuevo. With anticipation children dropped their letters to Santa in his mailbox waiting for him to arrive, and were not disappointed. Children of all ages were waiting to give Santa their wish list, and at 6:00 the snow began to fall around the Santa's house and covered the Christmas tree in the center of the popular Santa Barbara shopping venue. Please enjoy the BCLBN video below: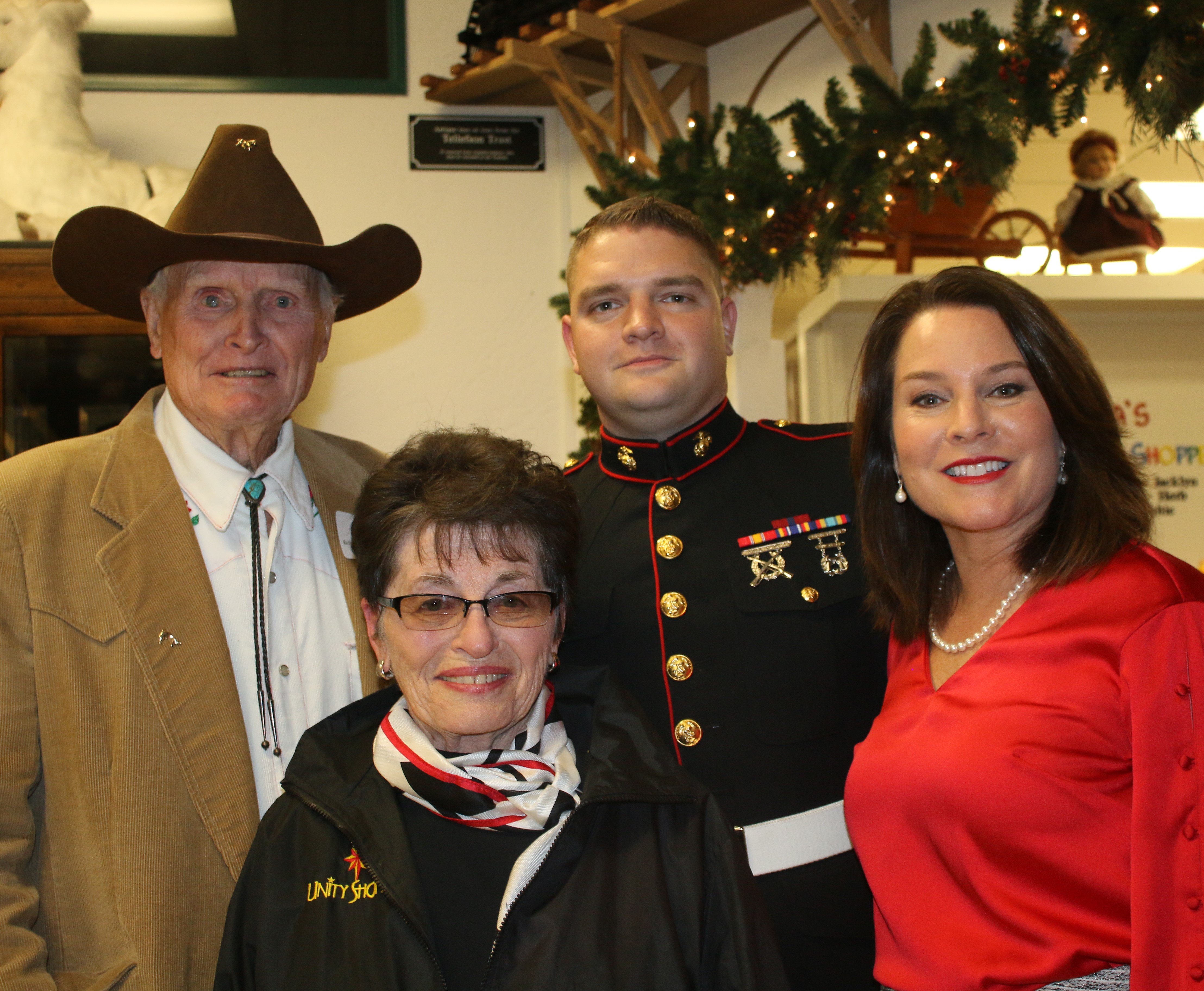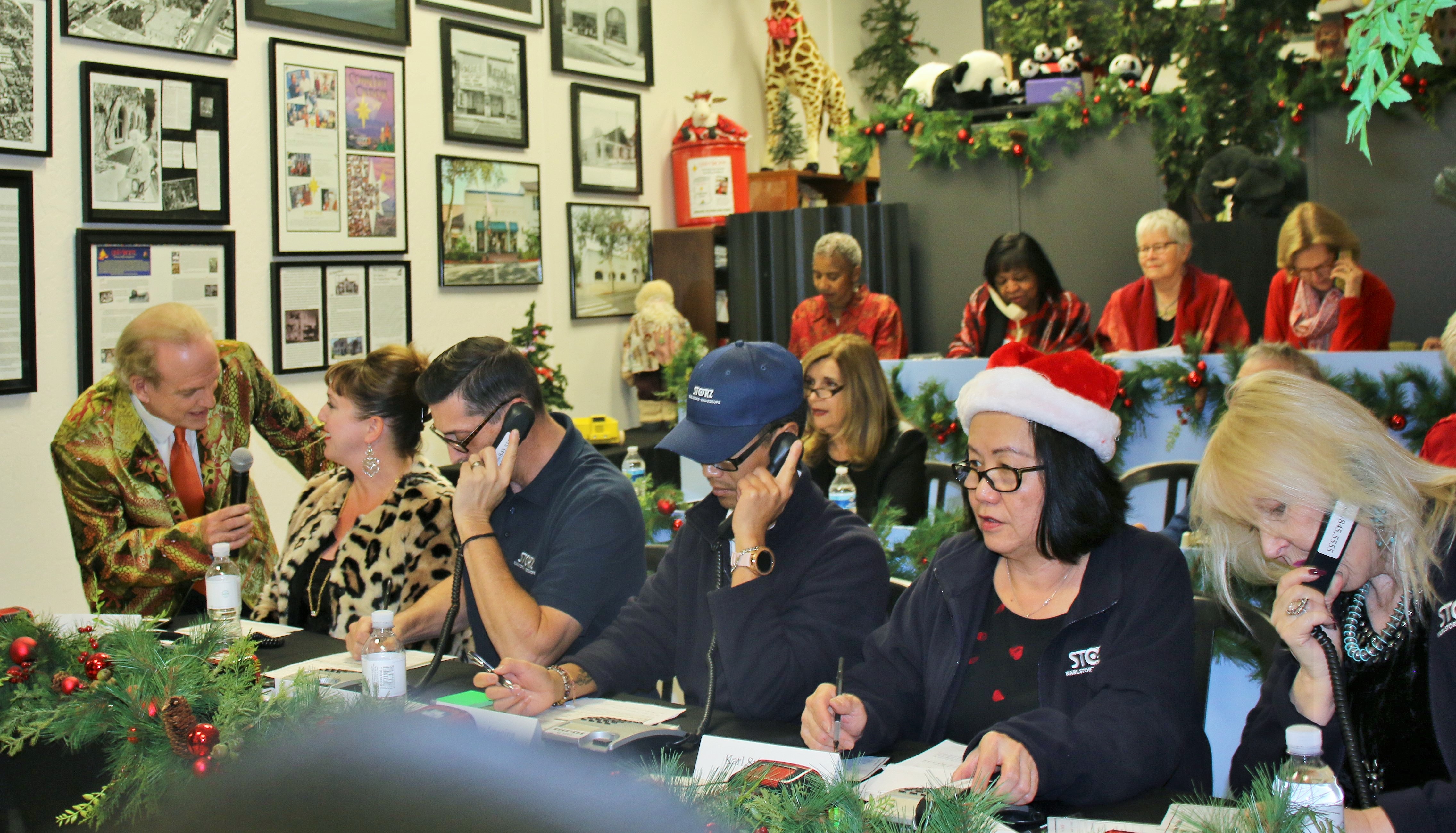 Barbara Tellefson, President of Unity was buzzing about as the 32nd Annual Telethon, supported by celebrities like Beth Farmsworth, KEYT3, Telethon host Arthur Von Weisenberger of SBNP, Actor Jeff Bridges and Musician/Singer/Songwriter Kenny Loggins and a crowed of additional supporters who showed up to help raise funds for the Unity Shoppe, an organization that has provided assistance to needy families in Santa Barbara for many years. "I just want to see Unity Shoppe go on for 100 years," said Tellefson. Executive Director Tom Reed brought a crowd of supporters to join the fun, and families were everywhere filling shopping carts with needed toys and items to make their Christmas bright. Such an inspiring evening, and makes me so proud of the great work being done to help those in need in Santa Barbara.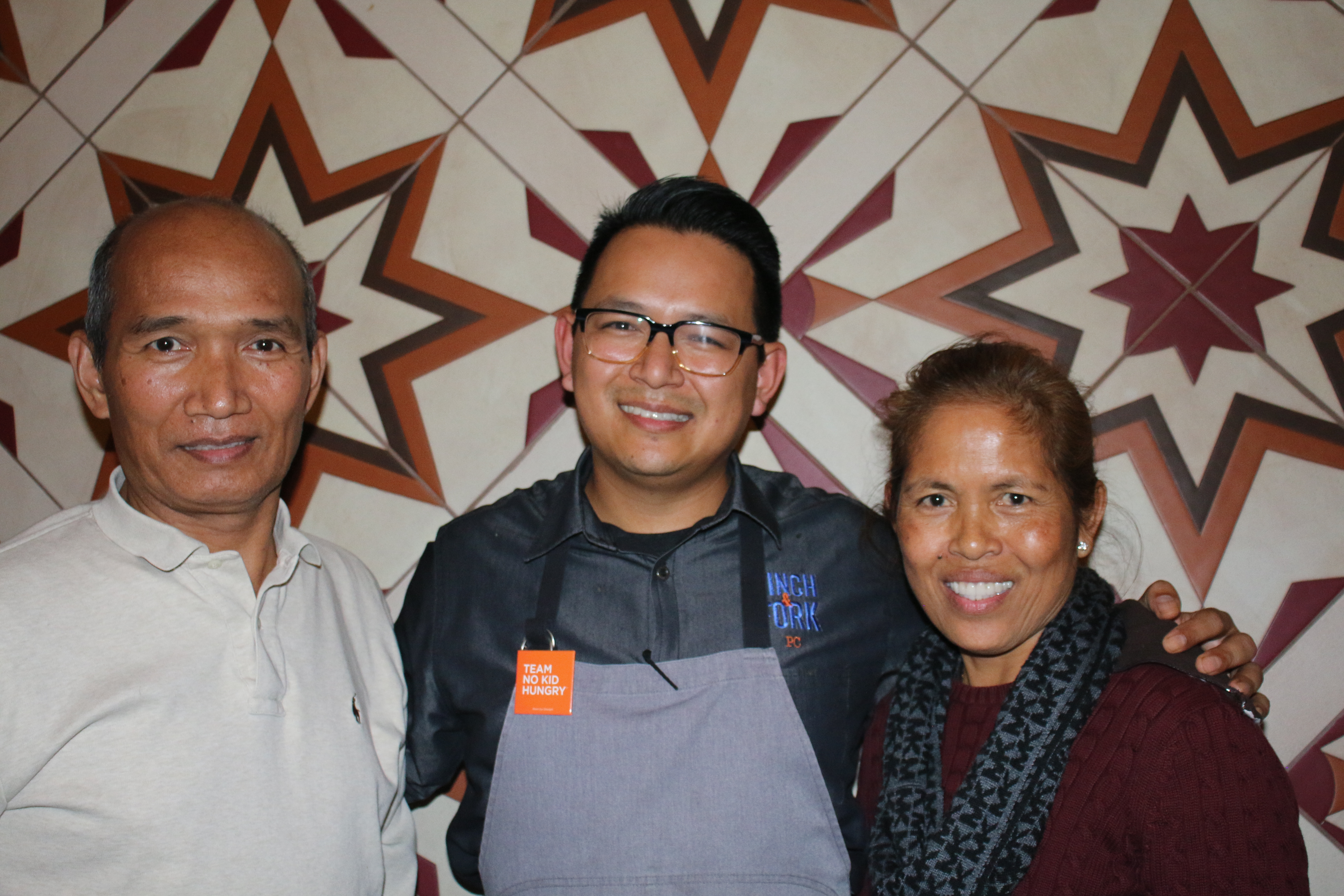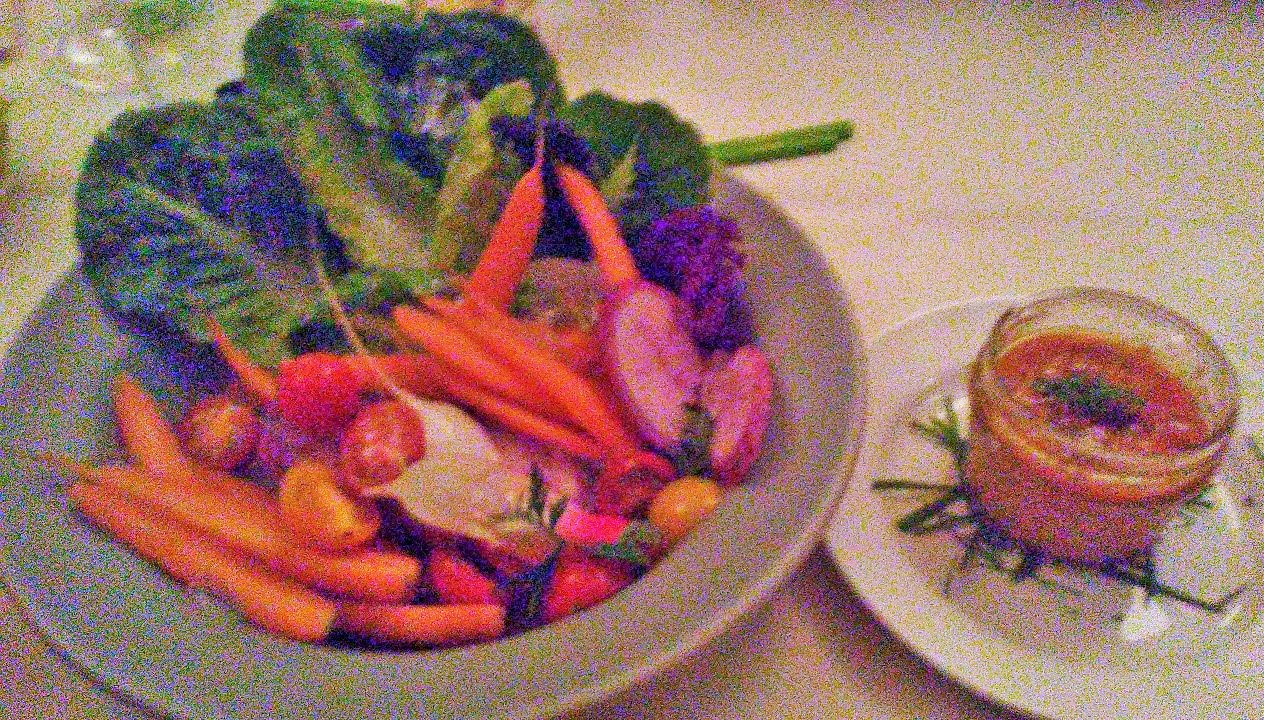 The Chamily Dinner by Chef Peter Cham raised funds for No Kid Hungry and was a delicious evening where talented Executive Chef Peter Cham of Finch & Fork prepared and presented an authentic Cambodian Dinner on Saturday in the Canary Hotel that attracted an enthusiastic crowd of foodie locals, including Chef Peter Cham's mother and father to support No Kid Hungry. The plates and accompanying beverages were sensational and dinner guests also brought holiday wrapped gifts for children. The family style dinner was so much fun and beyond delicious! Thanks Peter & staff at Finch & Fork for this charming visit to Cambodia dinner – such a lovely holiday experience.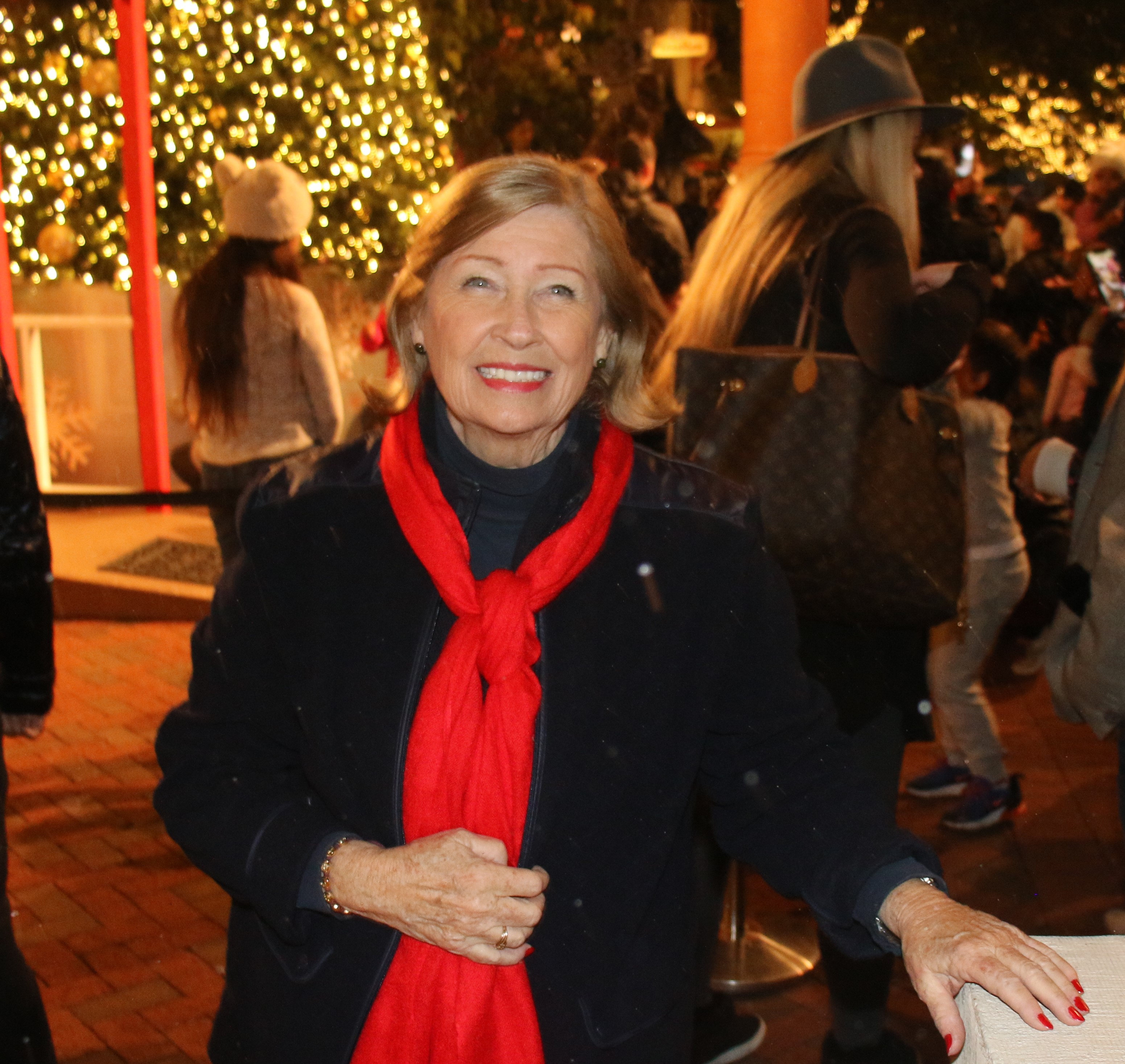 Please enjoy this LBN video of Snow in Santa Barbara
Merry Christmas & Happy Holidays
_____________________________________________
Circle V Ranch Camp 2018 Hike4Kids Raises $30,000 to Help Reopen -  And Anonymous Matching Gift Increases Funds Raised to $60,000

Circle V (Vee) Ranch Camp alumni and staff as well as family and friends participated in the 2018 Hike4Kids fundraising event at Echo Mountain in Altadena on September 9, 2018.  The 2018 Hike4Kids attracted more than 100 hikers of all ages, over 250 people and organizations have given funds and donations raising more than $30,000 to date; and with an anonymous matching gift, increased the funds raised to $60,000.
Camp Director Ray Lopez shared, "Since the Whittier Wildfire in Santa Barbara County forced the closure of Circle V on July 8, 2017; we have been focused on raising money to rebuild and reopen in 2019. So, in 2018, we held our second-ever Hike4Kids benefit in Los Angeles County where many of our counselors and alumni live. We are so blessed to have so many generous donors step up and step out for this hike!"
According to St. Vincent de Paul's Advancement Director Gina Doyle, "Funds are still urgently needed to get Circle V open again. Please consider donating to Circle V at https://svdpla.org/donate/rebuild-camp/ during this season of giving; and tax benefits can accrue if you give before the end of 2018."
Circle V Ranch Camp & Retreat Center was founded in 1945 by St. Vincent de Paul Los Angeles and has been located since 1990 across from Cachuma Lake at 2550 Highway 154 in Santa Barbara County on 30 acres in the Los Padres National Forest. During autumn, winter and spring, Circle V is available for rental to other non-profit groups and organizations welcoming more than 3,000 guests of all ages. During the summer months, Circle V Ranch Camp sessions offer six days and five nights of traditional supervised fun for boys and girls ages 7-13 years and leadership training for ages 14-17 years. Campers enjoy activities including archery, arts & crafts, hiking, swimming in the pool, learning about nature, reading skills, painting, photography, playing baseball, basketball, ping pong, foosball, soccer, miniature golf and of course, campfires, skits and singing. There is no TV, radio or internet access to affect the experience. Campers stay in wood cabins or traditional canvas tents. Three nutritious daily meals served family-style in the Dining Lodge are not only for food but also for camaraderie and fellowship. In summer 2016, the camp hosted more than 1,000 children for this time-honored experience. 

For general information visit www.CircleVRanchCamp.org 

Circle V Ranch Camp & Retreat Center,
2550 Highway 154, Santa Barbara, CA 93105
---