KIDS K   .   .     .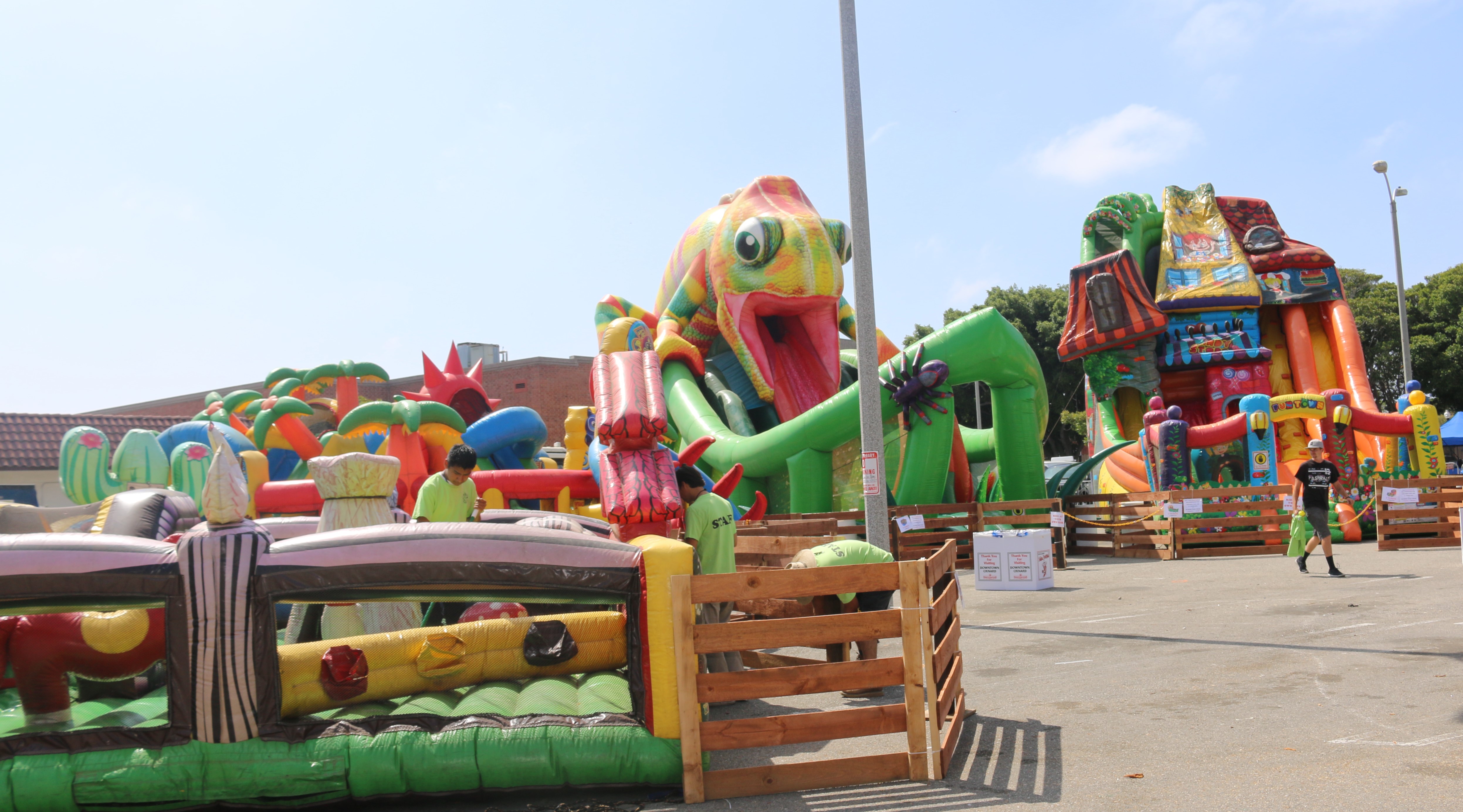 OXNARD SALSA FESTIVAL A FUN WEEKEND FOR KIDS
by Bonnie Carroll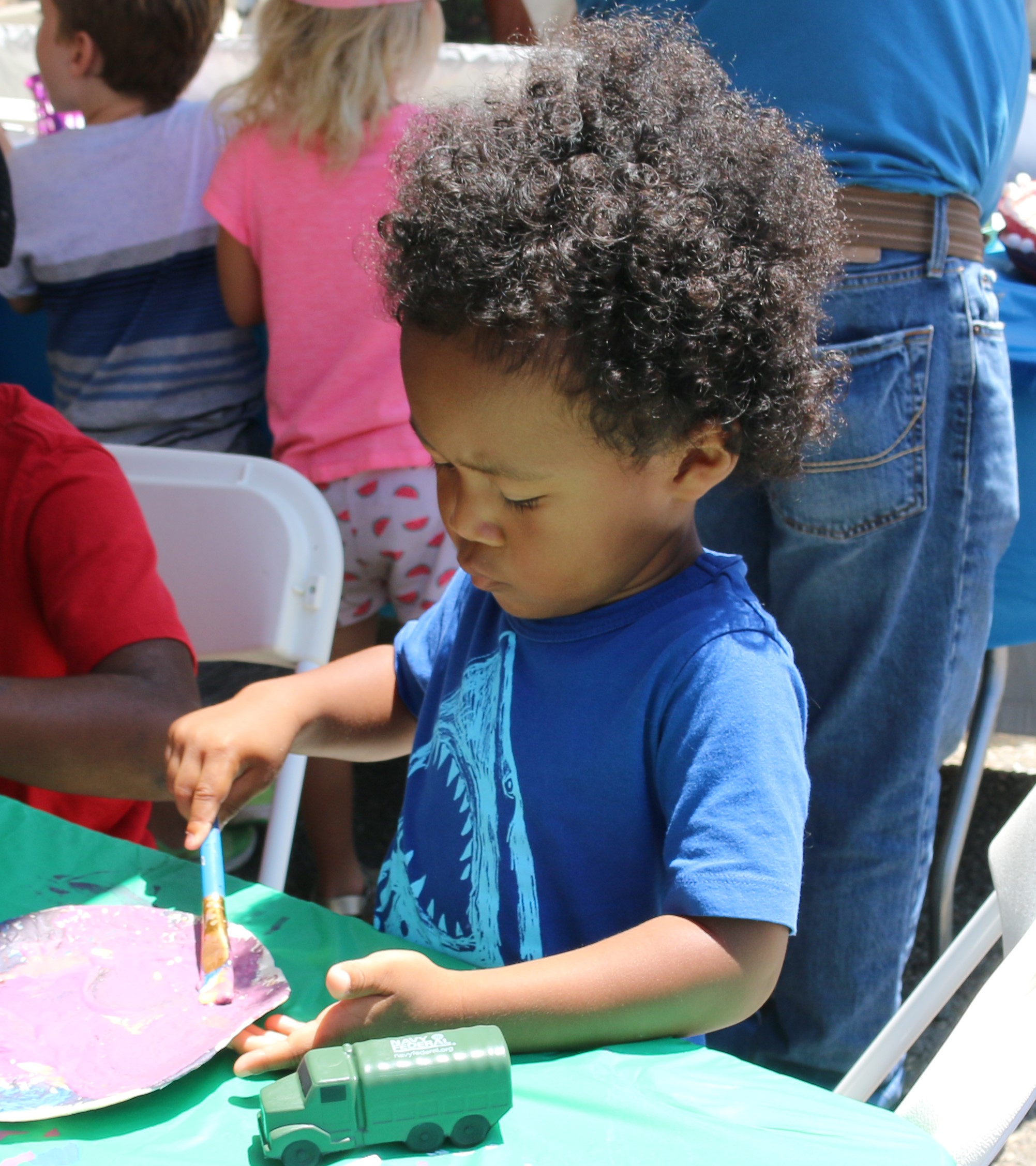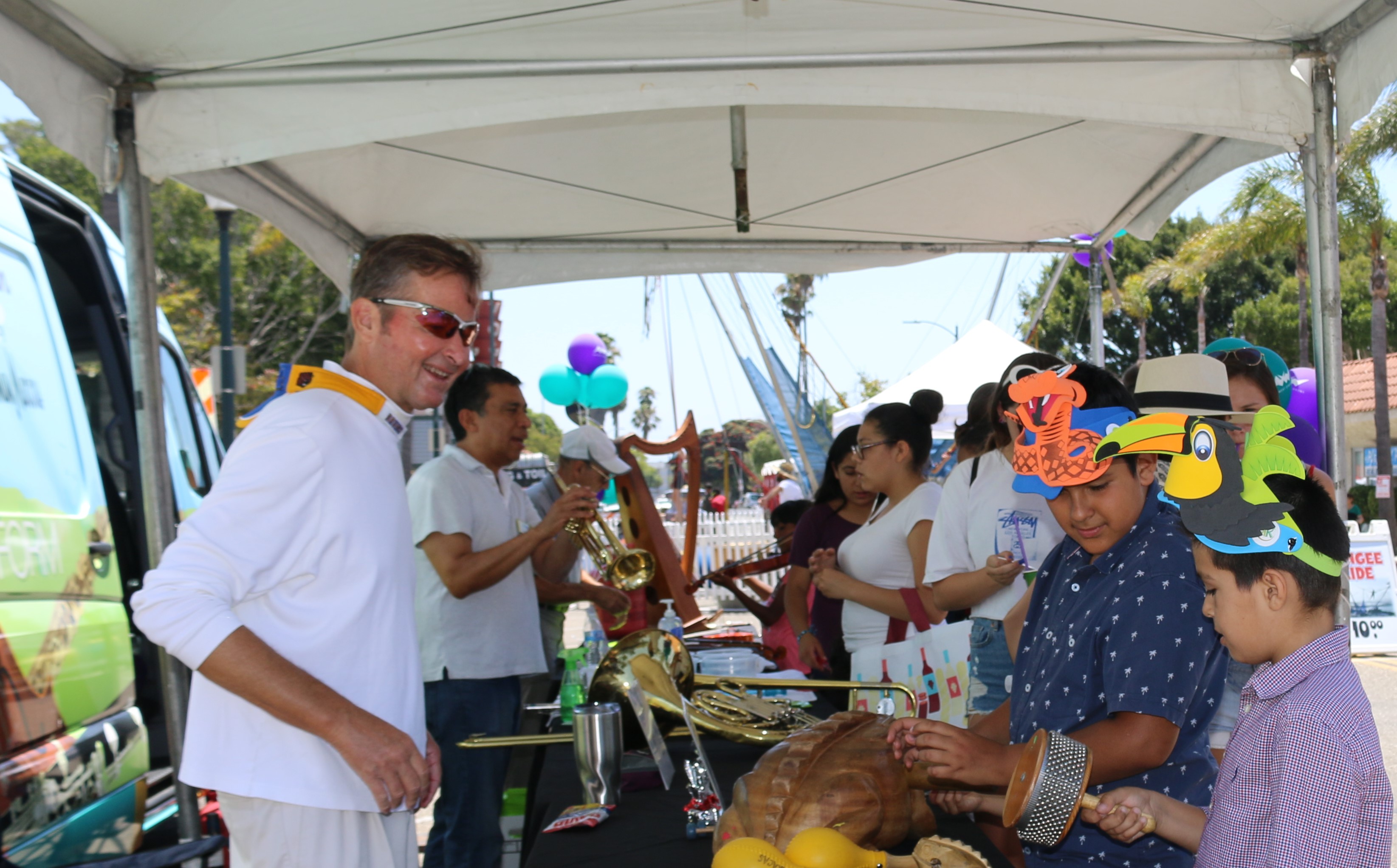 The 24th Oxnard Salsa Festival was one amazing event filled with light hearted fun and at the same time energizing music and dancing where picnicing on the grass while enjoying great Salsa music and watching outstanding community dance groups and teams was done with ease. The audience seats were filled with enthusiastic family and friends who seemed overjoyed to see the youth dancers, as well as everyone else at the event jumping up to do a salsa. I was so fascinated watching young dancers in costume doing difficult routines as the audience applauded.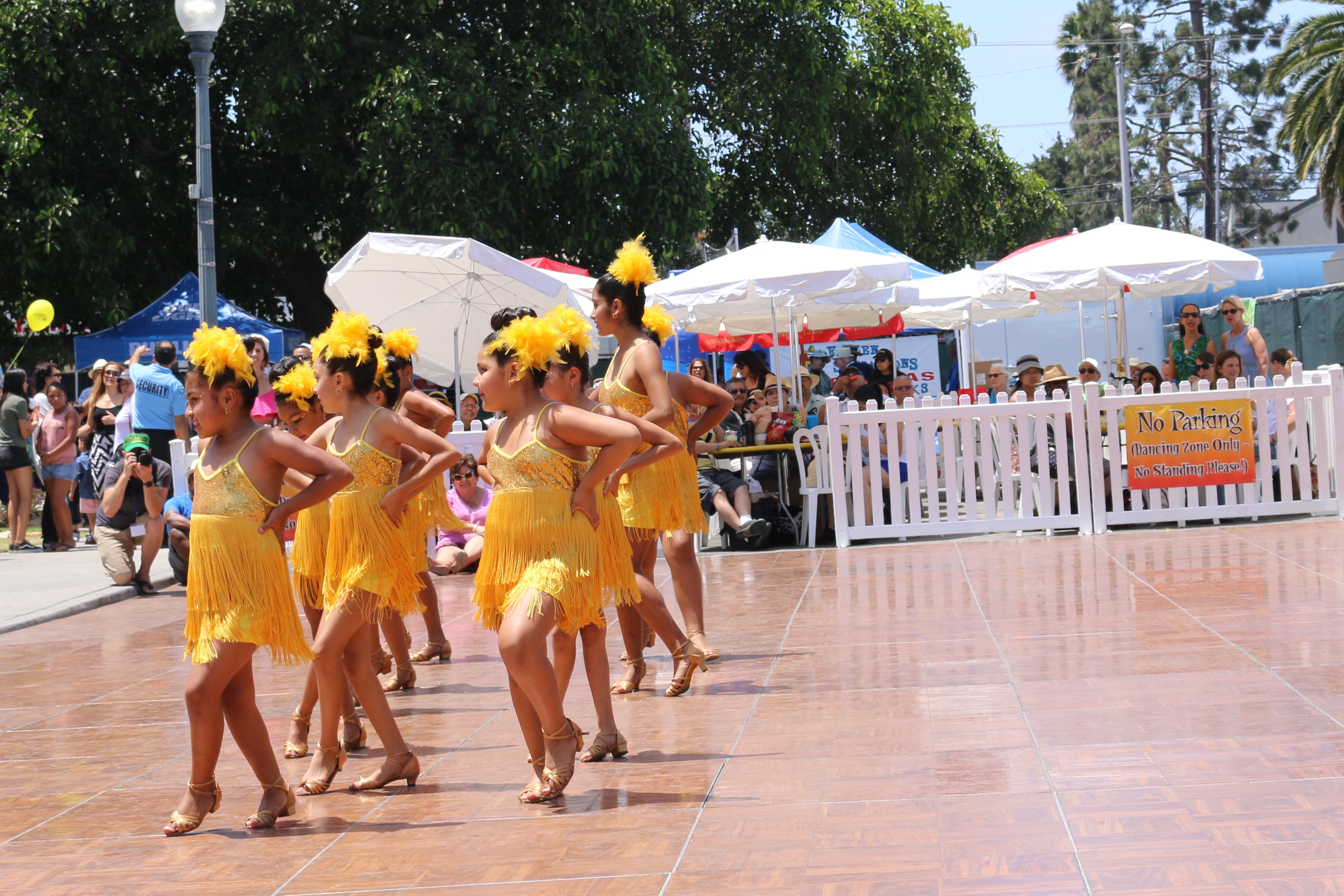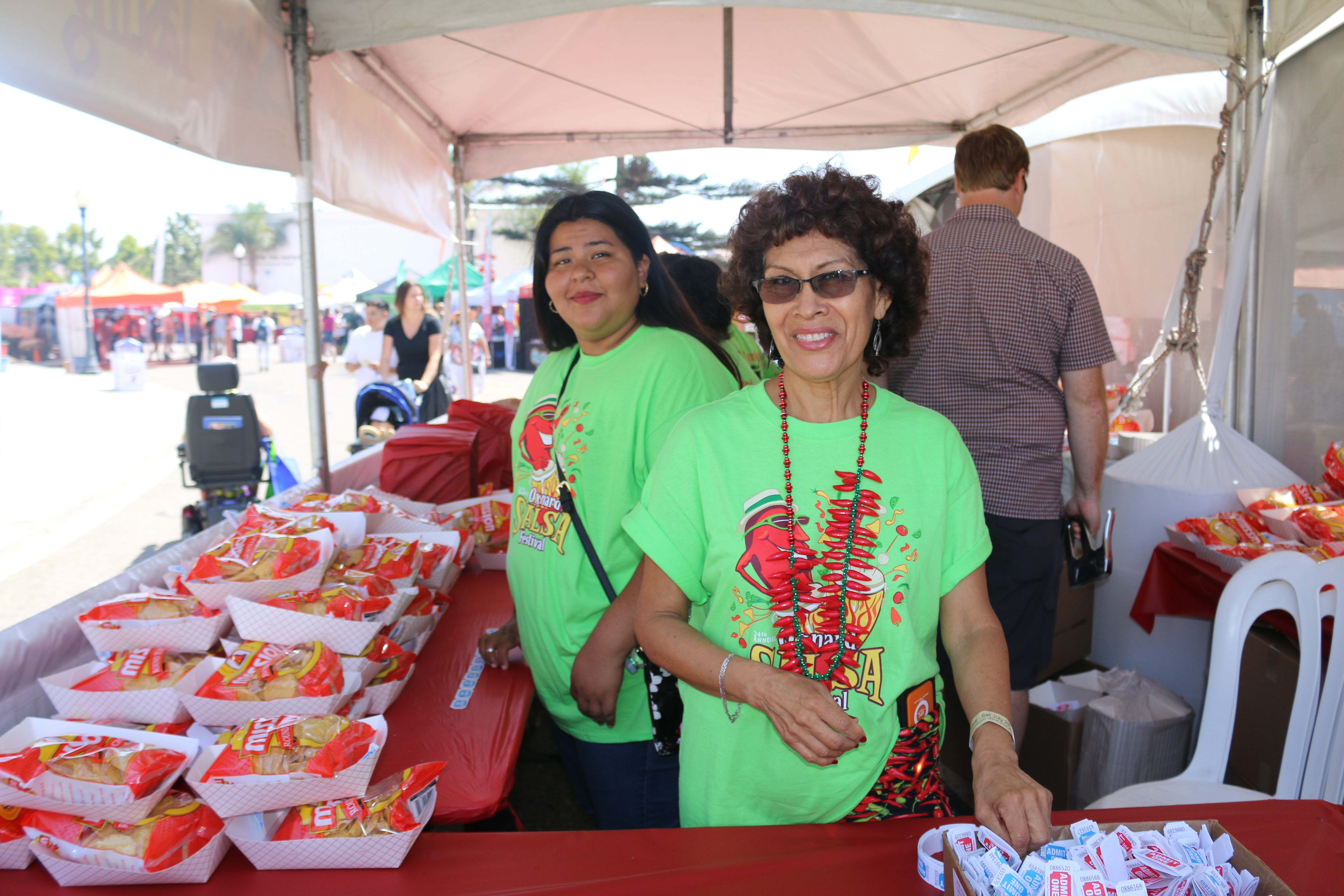 The Salsa Tent was a wonderland of unique tastes where talented business owners presented their own recipes for tasting. Participating were BGʹs Café, Chiliiman Salsa, CP Catering by chef Ledesma, El Rey Cantina, Fresh and Fabulous, Cafe Hot Mama Salsa, La Dolce Vita Ristorante, Mesa Salsa, Money Panch, Rubio's Coastal Grill, Tresseirras Supermarkets, Two Trees Restaurant & Taps, Vallarta Supermarkets, Whole Foods Markets, Orozco's de Ventura, Xleio Artisan Desserts, and Zesteez.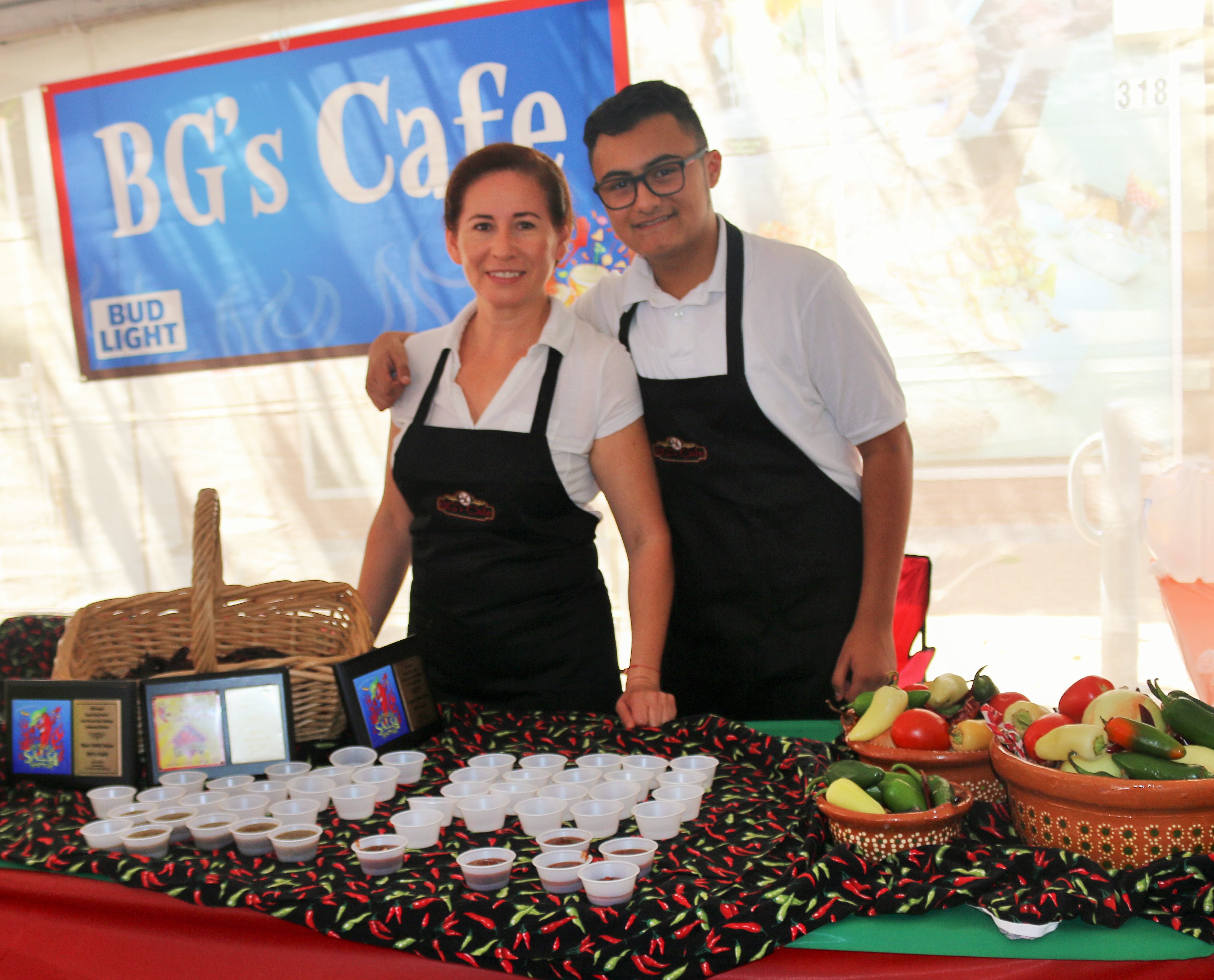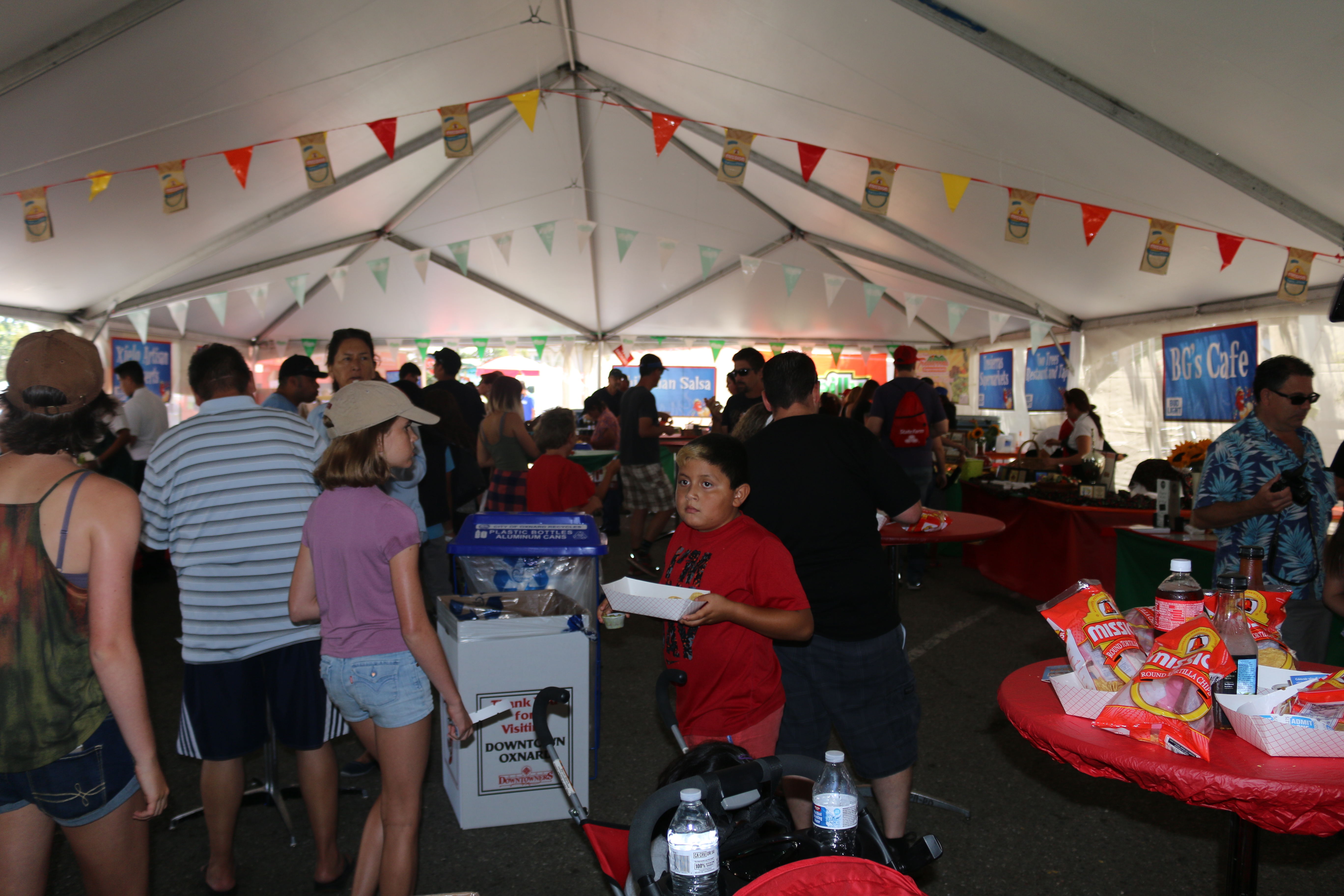 I was simply delightfully overwhelmed by all the different varieties of salsa, and sincerely loved them all. The BG's Cafe salsa, which won overall best of the best, was really special and tasted delicious on their beef tortilla lunch with green pepper. So good! One woman told me she and her father drive to Oxnard for the festival every year just to have BG's salsa. I also loved the chutney recipes by Zesteez; such a different and delicious product!
People would enjoy the salsa tent and  head for the dance floor where amazing live music was playing and everyone was dancing to the hot latin beat. Kids were busy painting tortilla's in the art tent.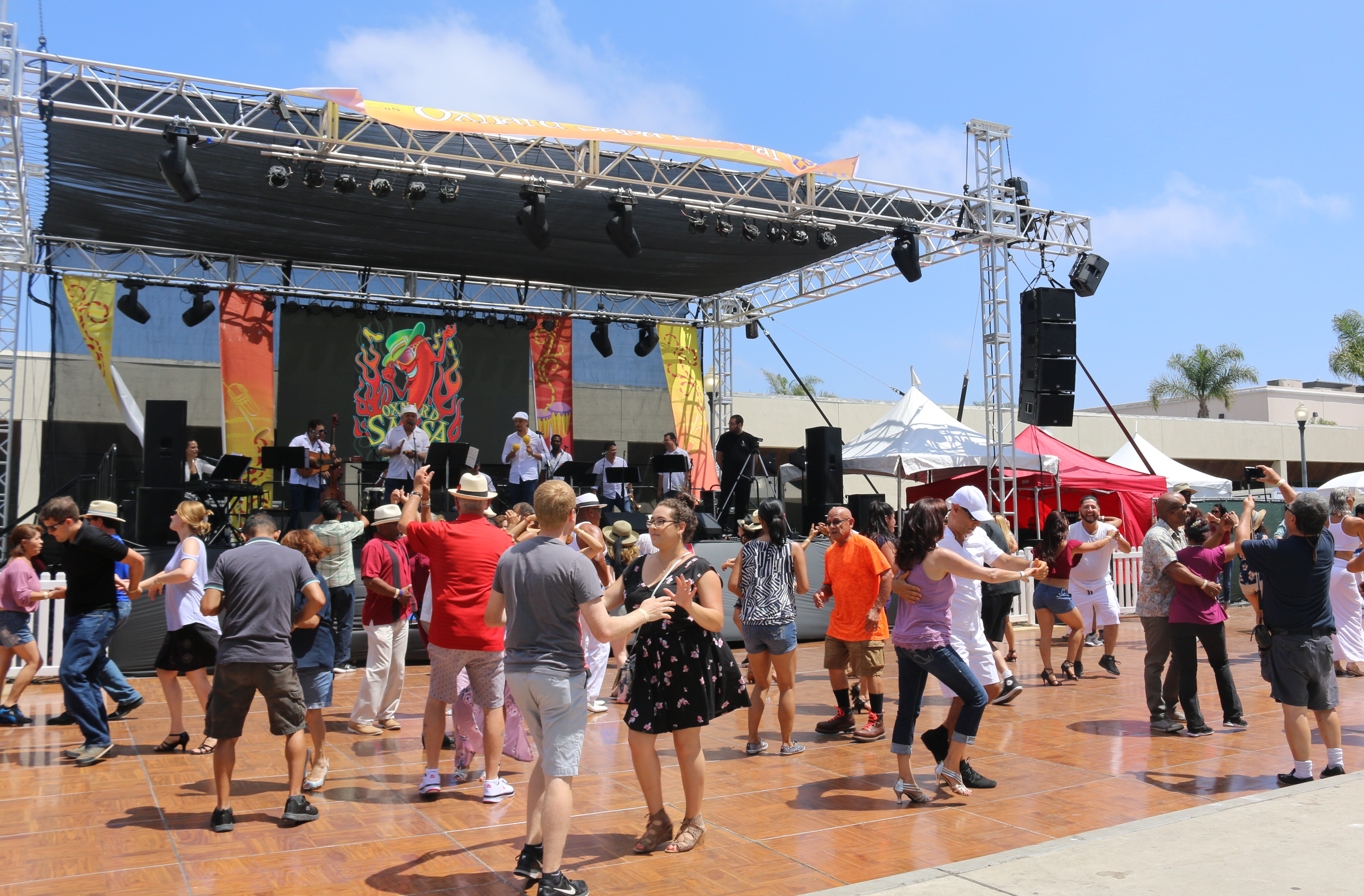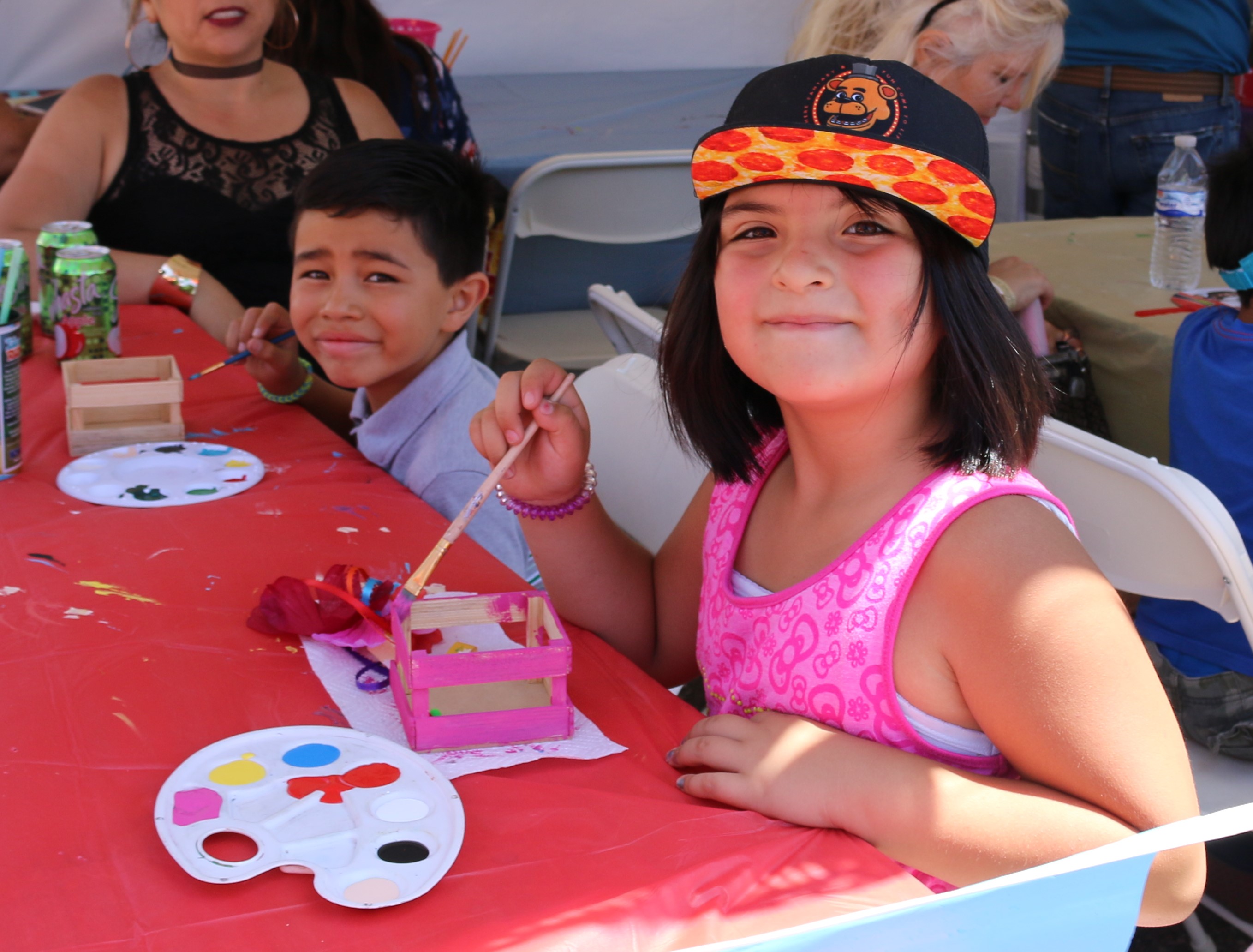 I take my hat off to the eight judges who sampled 26 different salsas from 14 restaurants, caterers and professional salsa makers. Categories were Red, Green, Hot, Medium, Mild and Specialty/Fruit. The winners were CP Catering (Best Red and Best Specialty/Fruit salsas), BG's Café (Best Green and Best Mild salsas), Vallarta Supermarkets (Best Hot salsa) and La Dolce Vita (Best Medium salsa). BG's Café also took home the Judges' Choice Award (best of the best) for its green salsa. I enjoyed visiting with owner and team at the BG's Cafe Booth during the festival, and the Vallarta Supermarkets Team were alive with energy. CP Catering's fruit salsa was one of my personal favorites; very cool sweet and delicious.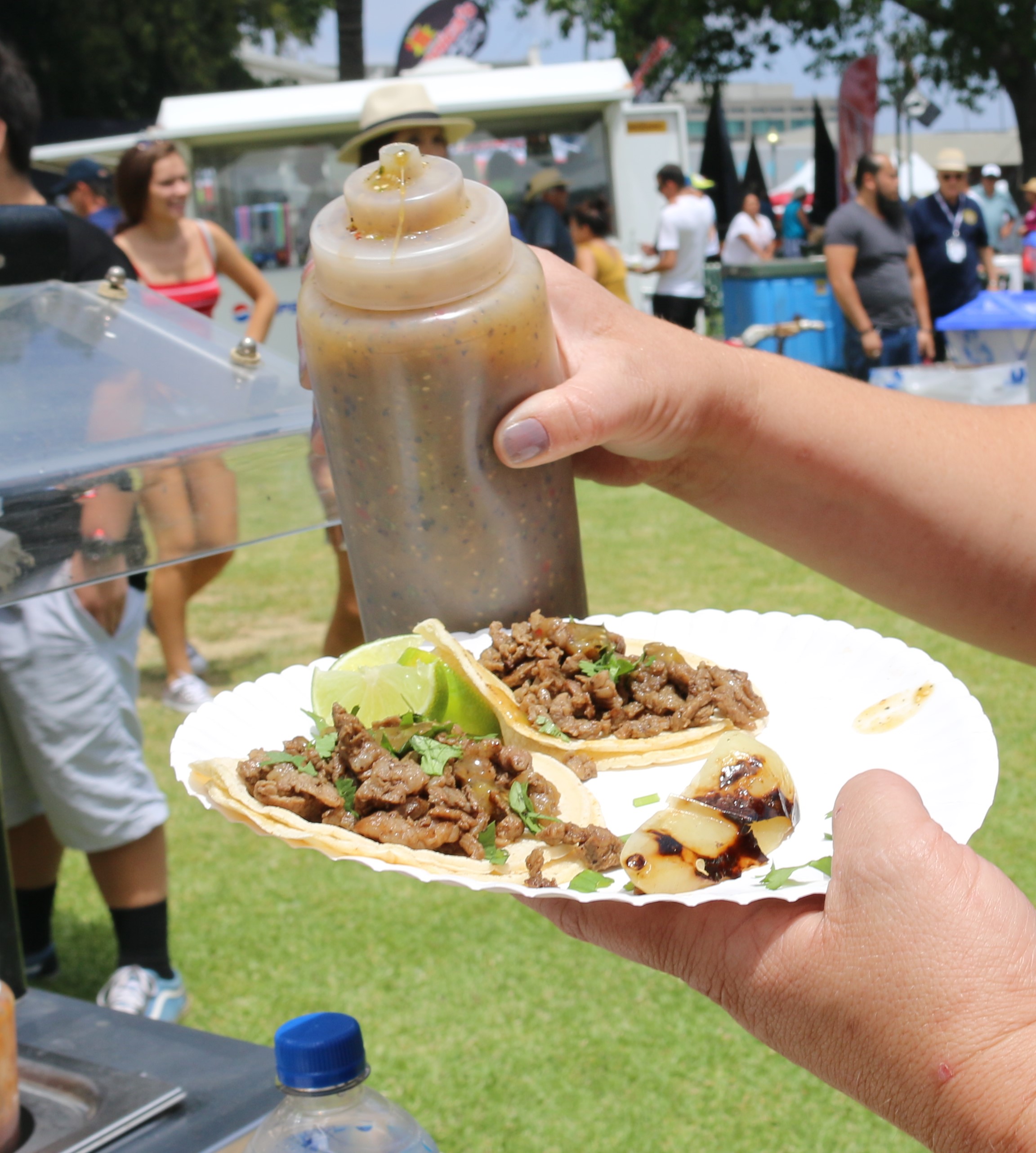 Festivalgoers sampled these and other salsa recipes during the 24th Annual Oxnard Salsa Festival, July 29 and 30 at Plaza Park (Fifth and 'B' Streets in downtown Oxnard). The tent admission of $5 per person, included freshly made Mission Foods' tortilla chips and 10 tasting tickets. See www.OxnardSalsaFestival.com for winners of several weekend salsa and dance competitions. Beverages enjoyed with these amazing recipes included Stella Artois, Frozen Margarita's and countless varieties of soda or fresh lemonade.
The Oxnard Salsa Festival is presented each year by the Oxnard Downtowners. Sponsors are Bud Light, Gold Coast Broadcasting, Mission Foods, Oxnard Convention & Visitors Bureau, Premier America, Vallarta Supermarkets, Ventura County Star, and other community partners.
---