Summer Solstice 2014
Over 100,000 Spectators Share in the "Games" as Kids Steal the Show
By Bonnie Carroll, Photos Mike O'Connell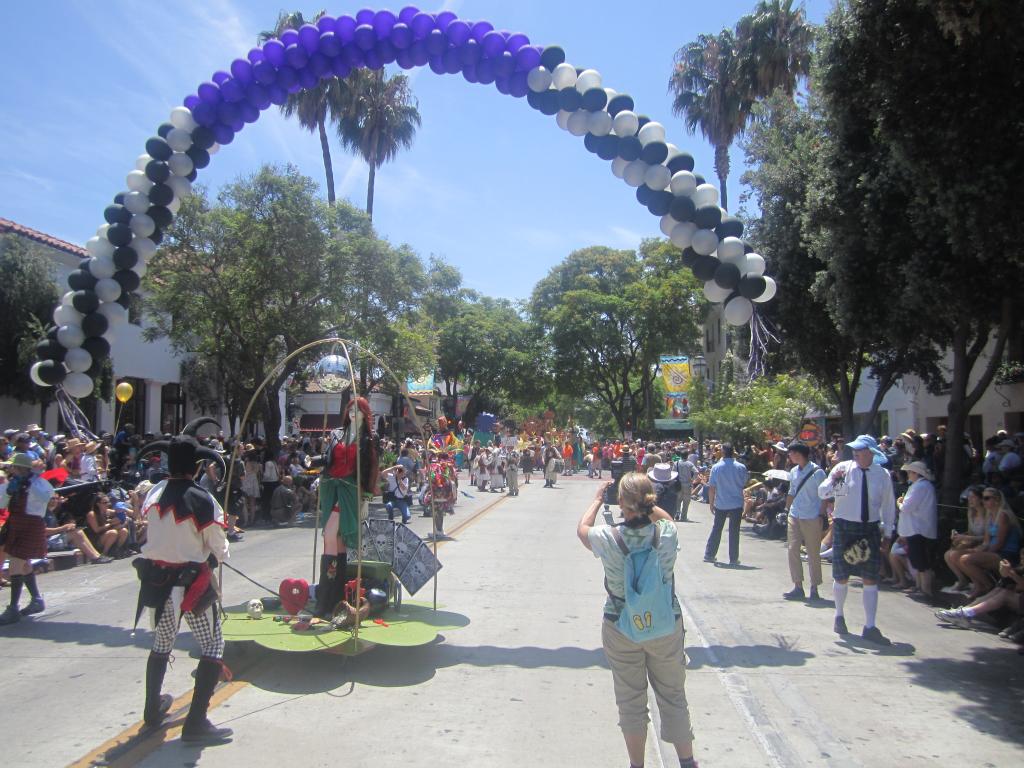 What started in 1974 as a birthday party for local artist Michael Gonzales has become one of the country's major festivals, attracting over 100,000 spectators and photographers representing major publications from around the world. The 2014 Solstice Festival had the theme "Games" and it certainly was a dream inspired multicultural celebration.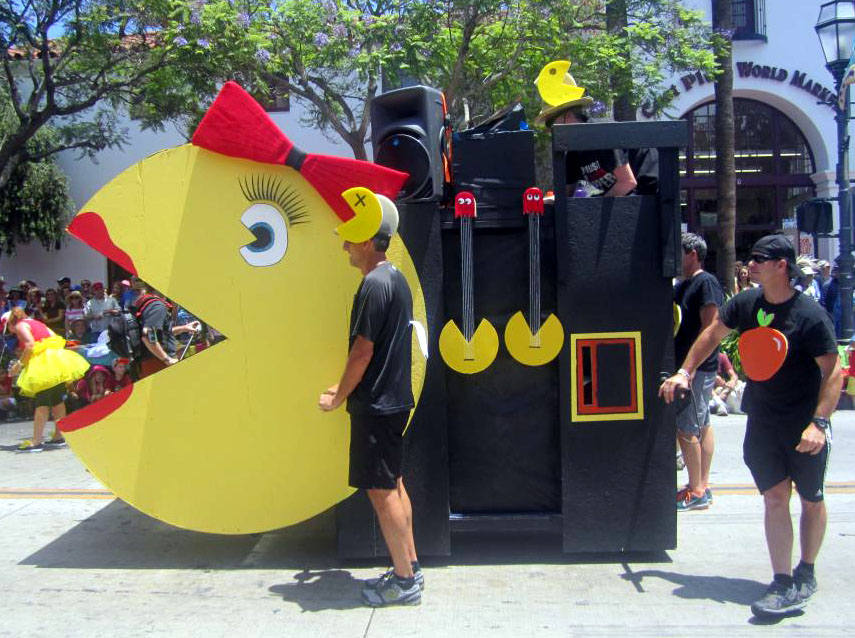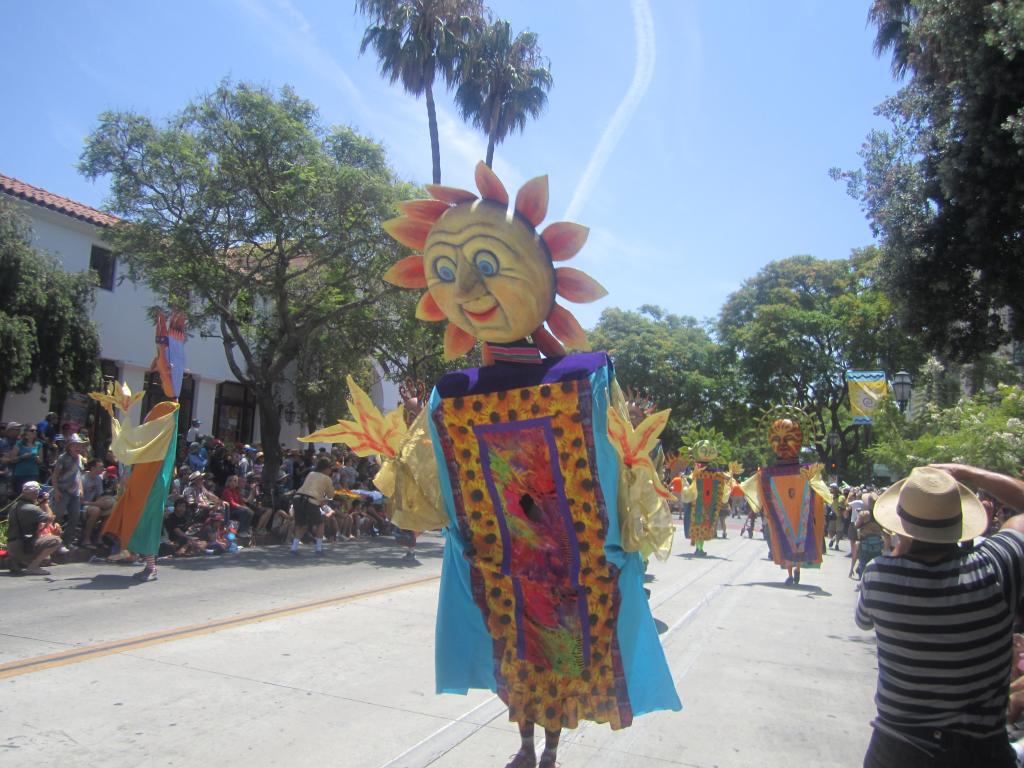 Alameda Park was alive with eclectic music and dancing at the kick-off of the three day Solstice weekend. Attendees were on their feet and moving to the sounds of live music which included performances by famous local groups. A variety of vendors of food, arts and crafts provided sustenance and fun . . . fun being the operative word.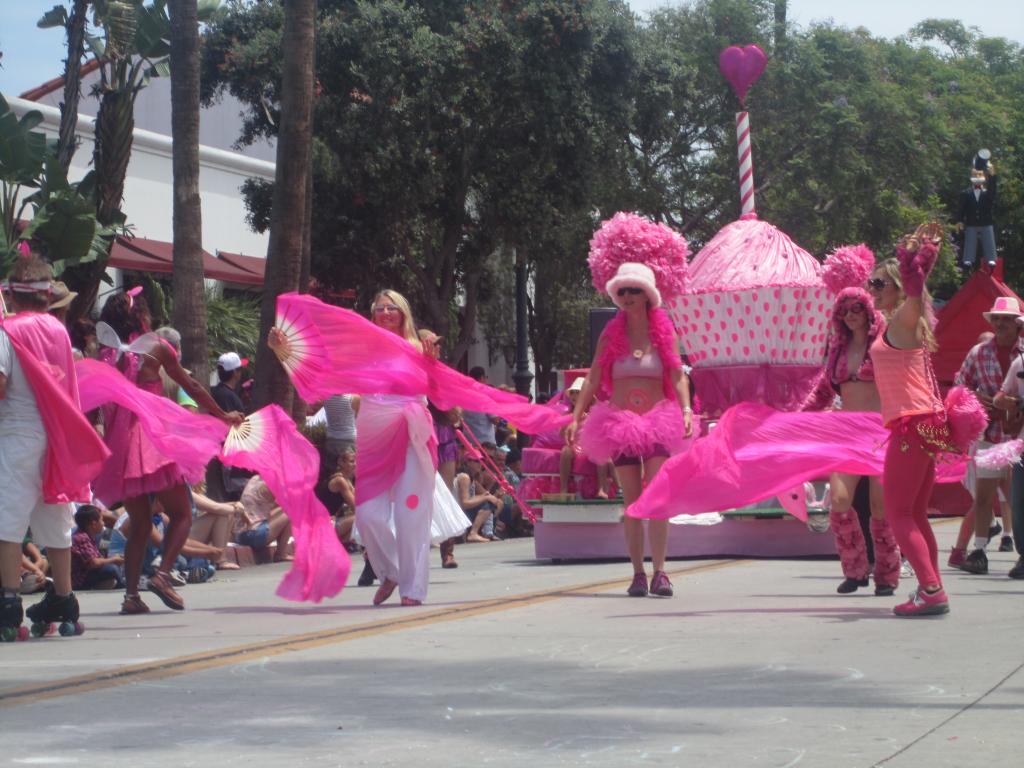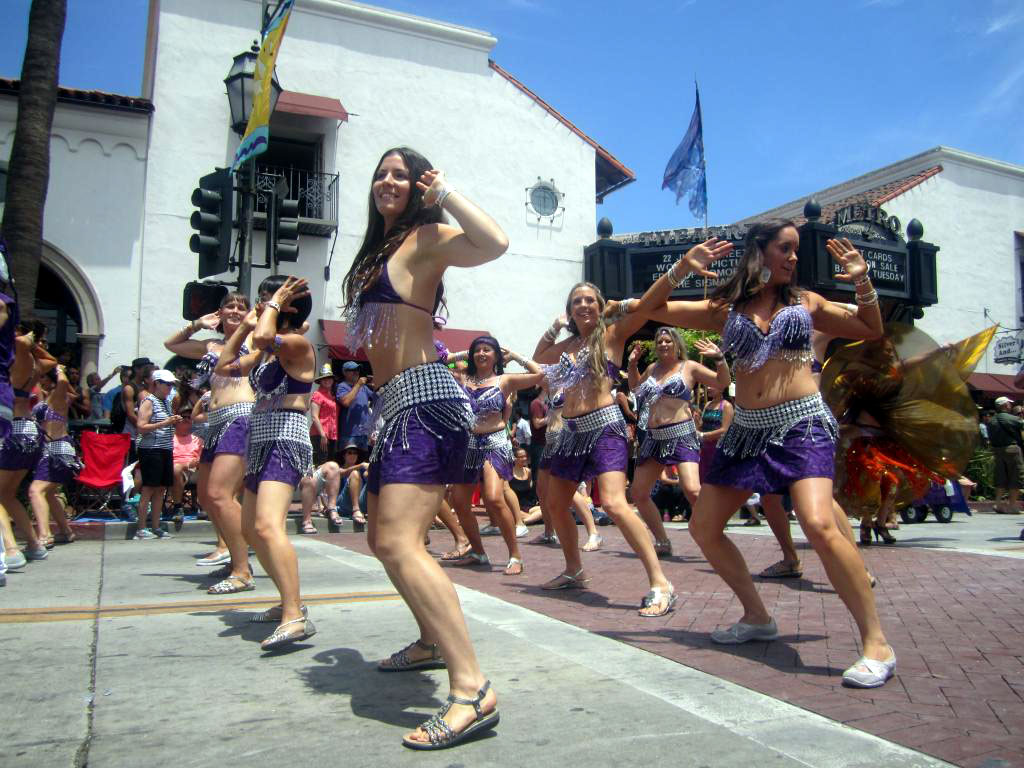 The morning of the parade started slowly and reached a frantic pace as start time closed in. Face painters, costumers, float managers and musicians were putting the final moves on their long walk down State where thousands of people lined the main street of Santa Barbara. City of Santa Barbara Mayor Helene Schneider posed for photos and appeared to be having a wonderful time. Solstice Festival Executive Director Claudia Bratton said she was thrilled to be part of yet another wonderful Santa Barbara Summer Solstice.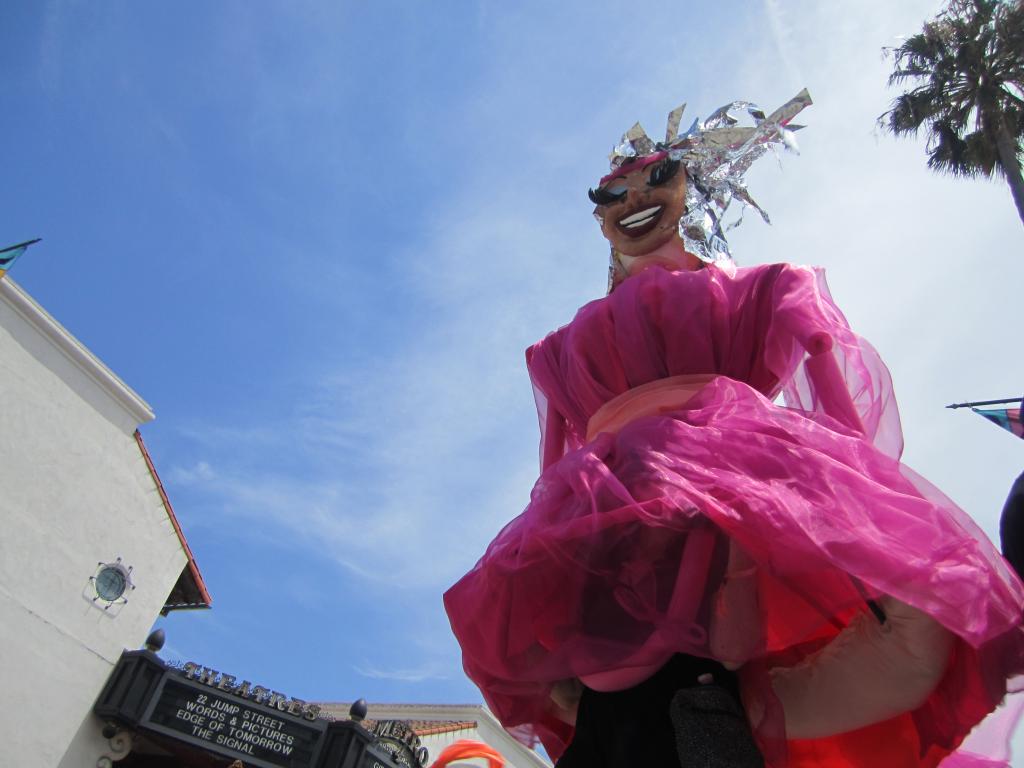 The musicians and dance teams were outstanding and included international themes. The costuming and make-up were fantastic, and the diversity of people being represented made it clear Santa Barbara is truly an international destination.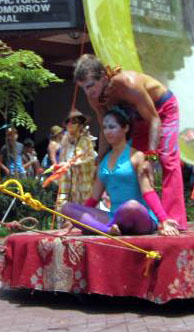 From toddlers to senior citizens they were happily marching, along with floats and giant puppets. Many were wearing the Solstice T-shirt that raises funds for the event each year. The winning poster design of a pre-event competition provides the art for these T-shirts annually.
The final destination for the parade floats and participants was Alameda Park where a free children's festival was in progress, and live music and the Summer Solstice celebration of life through art continued to Sunday. For information please visit www.solsticeparade.com/.
__________________________________________________________________
Teen Times by Cody Hilton
TIRE RACK STREET SURVIVAL ANNOUNCES NATIONAL PROGRAM SCHEDULE ADDITIONS AS "100 DEADLIEST DAYS" FOR TEEN DRIVERS BEGINS
Longstanding 'hands-on' advanced teen driver education program celebrates 12 years and adds local programs throughout the country in time for busy summer driving season
Tire Rack Street Survival, a national non-profit and advanced teen driver education program, celebrating 12 years of teaching young drivers the skills they need to arrive alive, today announced its nationwide program schedule additions as the "100 Deadliest Days" on the road for teen drivers is in full swing (Memorial Day to Labor Day). The 33 schedule additions during the summer months alone, listed by state and city, range from New York to California, Georgia to Colorado and every large and small market in-between and can be found at www.streetsurvival.org/school-schedule.php, with 40 additions for the remainder of the year expected.
More than 4,200 teens were involved in fatal crashes in 2012, with over 184,000 young drivers injured in motor vehicle crashes and 1,875 young drivers (ages 15-20 years old) dying behind the wheel, according to the National Highway Traffic Safety Administration (NHTSA). During the summer months (June, July and August) from 2008-2012, an average of 6 teens (ages 16-19) were killed a day in car accidents,according to the Fatality Analysis Reporting System.
To combat those numbers, the seasoned volunteer-run Tire Rack Street Survival program aims to continue to save lives by teaching young drivers the basics (and beyond) of car control to enhance their enjoyment of driving and to improve their competence in real-world situations, how to manage everyday driving hazards, obstacles and avoid accidents entirely, in a controlled environment. Integral to the program is support of a variety of sponsors, and Tire Rack Street Survival recognizes Michelin North America for their ongoing commitment to Tire Rack Street Survival.
 "Our goal is to provide advanced education across the country and reach as many teens as possible to make the roads safer for everyone." said Bill Wade, national program manager, Tire Rack Street Survival. "Michelin's continued support of the program is invaluable and their product and brand safety initiatives lineup with our goals as an organization."
For more than a century, Michelin has been introducing products that have enhanced the way people and goods move throughout society. Earlier this year, Michelin introduced the MICHELIN® Premier® A/S tire with revolutionary new EverGrip™ technology, which provides drivers with exceptional levels of safety even as their tires wear down.
In addition, Michelin will be hosting a school at Laurens Proving Grounds, the company's on-vehicle test facility in South Carolina, on June 7.
"Nothing beats experience when it comes to driving and we're applauding Michelin for joining our efforts to bring Tire Rack Street Survival to even more communities to reduce the number of these senseless tragedies," said Matt Edmonds, vice president, Tire Rack. "This is a first-class example of communities and corporate partners coming together to help protect and educate the next generation and our most precious resource."
The Tire Rack Street Survival program hosted more than 100 programs last year in the United States, benefitting more than 2,600 young drivers and plans to reach 110 programs this year. Classes are conducted by local members from regional chapters of the BMW Car Club of America (BMW CCA), Sports Car Club of America (SCCA), Porsche Club of America (PCA), Audi Club of North America and other car clubs that volunteer. Students, driving their own vehicles in order to translate their daily driving experiences, are supervised at all times by experienced, knowledgeable driving coaches.
Tire Rack Street Survival is open to licensed or permitted drivers, ages 15 - 21. Community leaders or concerned parents interested in locating or requesting a Tire Rack Street Survival school to come to their area, or for more information, can visit www.streetsurvival.org.  For a full schedule lineup, including program additions for the summer and the remainder of 2014, please visit www.streetsurvival.org/school-schedule.php. To request an email notification when a program opens at a venue within 100 miles of your radius, please visit http://www.streetsurvival.org/school-schedule-registration/request-a-school/.
 About Tire Rack Street Survival®
Formed by the BMW Car Club of America Foundation (www.bmwccafoundation.org), the Tire Rack Street Survival safe teen driving program (www.streetsurvival.org) was launched in April 2002. Tire Rack Street Survival is built upon the premise that 'safe driving is learned by doing,' and teaches students to avoid accidents by thinking and looking ahead. Tire Rack Street Survival is unique in that it offers students instruction in their own cars so that they learn the limitations of themselves in their everyday vehicle.
About Tire Rack
Tire Rack, headquartered in South Bend, Indiana, is America's largest independent tire tester and consumer-direct source for tires, wheels and performance accessories. A family-owned and operated company since 1979, its support of Tire Rack Street Survival is reflective of its deep commitment to creating a new generation of safe drivers. Visit them online at www.tirerack.com.
About Michelin North America
Dedicated to the improvement of sustainable mobility, Michelin designs, manufactures and sells tires for every type of vehicle, including airplanes, automobiles, bicycles, earthmovers, farm equipment, heavy-duty trucks and motorcycles. The company also publishes travel guides, hotel and restaurant guides, maps and road atlases. Headquartered in Greenville, S.C., Michelin North America (www.michelinman.com) employs more than 22,000 and operates 19 major manufacturing plants in 16 locations.
____________________________________________________________________________
In Wake of Thai Coup, Adventures Cross-Country
Works Round-the-Clock to Shift Travel Plans
From Thailand to Cambodia for 13 Teens
 
In today's constantly changing geopolitical world, travel organizations, and their clients, need to be flexible.  Thirteen students just hours from departure for an elephant rehabilitation program in Thailand are instead lending support to victims of human trafficking and building water filters in Cambodia. 
 
Itinerary plans shifted from Thailand to Cambodia in the wake of a Thai military coup 48 hours prior to the group's departure. The host company, Adventures Cross-Country, and school administrators closely followed the progression of an unexpected military takeover in Thailand. As events evolved overnight, together they developed an alternative plan for the group to travel to Cambodia instead. 
 
Working around the clock, the Adventures Cross-Country staff constructed from scratch a new program in Cambodia, organized week-long service projects, lodging, transportation, visas; and they secured airline tickets for the students to the new destination. As a result the group departed for Cambodia on the same day they had been scheduled to leave for Thailand.
 
"That our school partners and the families trusted us so much that they allowed us to take their kids to Cambodia instead of Thailand speaks volumes to their faith in Adventures Cross-Country," said Scott von Eschen, President.
 
"There was so much uncertainty in the hours following the coup that we thought we should present the parents and students the potential option of a program in Cambodia," said Sophia Weeks, Regional Director of Adventures Cross-Country (http://www.adventurescrosscountry.com/).  
 
"One of our main concerns was making sure that on such short notice we could engage our students in meaningful service projects in Cambodia. We were able to eliminate this concern by working closely with our local partners in that country. Students will be meeting victims of human trafficking who are now learning a trade. They will help build water filters to secure clean water for villagers, and they will teach in village schools," she added.
 
While cultural immersion and service are priorities on this adventure, sightseeing is also part of the mix. The students will visit, among other sites, Angkor Wat and the Killing Fields, sites of Khmer Rouge regime atrocities.
 
Under normal circumstances pulling together this Itinerary is a year in the planning. In 10 hours this trip had come together, aided by solid international relationships and connections.
 
"It came together. The families were thrilled about Cambodia. The students hit the ground running when they landed on Sunday night," Weeks added.  
 
Adventures Cross-Country advocates meaningful travel as the best way to inspire teens to become responsible global citizens.
 
Scholarships are available to boys currently in grades 9-12 for two programs:  Thailand Elephant Service that runs July 1-31 and Costa Rica Service Ultimate that runs June 28-July 18.  A third scholarship program open to boys in grades 7-9 is Hawaii Service that runs July 1-14.
 
Scholarships are available to girls currently in grades 8-9 for Costa Rica Service Ultimatethat runs July 16-Aug. 5 and for girls currently in grades 7-9 for Costa Rica Service Classic that runs July 21-Aug. 3.
 
Adventures Cross-Country's 50-page catalog details Community Service, Language Immersion and Multi-Sport programs in 21 countries on six continents for youth seeking a summer service learning experience, all while exploring cultures and communities off the beaten path. The full catalog in a digital version can also be viewed online: click here. To order a copy or to speak to a representative, call (415) 332-5075 or visit online:http://www.adventurescrosscountry.com/.
____________________________________________________________________
 Kids Kaleidoscope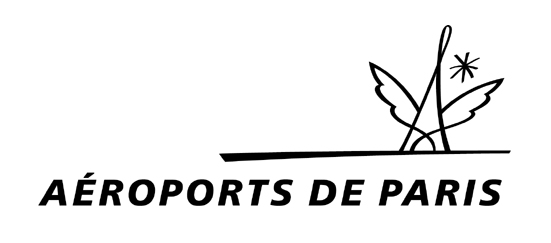 The first M&M's store in France has just opened its doors in Terminal 2A at Paris-Charles de Gaulle Airport. This unique and interactive 116 sqm area managed by LS Travel Retail is a careful mix of famous M&M's characters and the magic of Paris. Aéroports de Paris is thereby adding further variety to its stores and enabling all of its passengers to take home a little "gourmet" souvenir of Paris.
"We are delighted to be the first airport in France to welcome a concept store like M&M's and the only one in the world to offer our passengers the chance of making their selection from the legendary "wall of colour". The aim is to surprise our travellers, both big and small, and offer them a final deliciously amusing image of Paris and France," explained Mathieu Daubert, Retail Director at Aéroports de Paris.
Welcome to France!
The entire concept store is a nod to Paris. The symbolic entrance is a replica of the Arc de Triomphe, with the two most iconic M&M's characters on either side, one with a beret and a French flag and the other holding a French baguette.
Take your pick
Passengers will be able to pick 'n' mix thanks to the famous "wall of colour" consisting of a large number of dispensers spread throughout the store.
It is the first time that a system like this has been seen in an airport.
A cheeky selfie with Red?
The concept store is laid out in the five most distinctive M&M's colours: red, yellow, green, blue and orange.
Decorative items resemble Paris architecture: the lights, the digital screens in the form of Morris columns, etc.
Each M&M's character is placed in a location in the Capital and illustrates a typical scene from Parisian life: the painters of Montmartre, shopping in the grand avenues, the tourist with map in hand, etc.
To encourage interaction and bonding with passengers, there is a space next to each character which is perfect for taking photos.
___________________________________________________________________________
HOLLAND AMERICA LINE ANNOUNCES 'K's FOR KIDS' PARTNERSHIP WITH THE SEATTLE MARINERS TO BENEFIT
SEATTLE CHILDREN'S HOSPITAL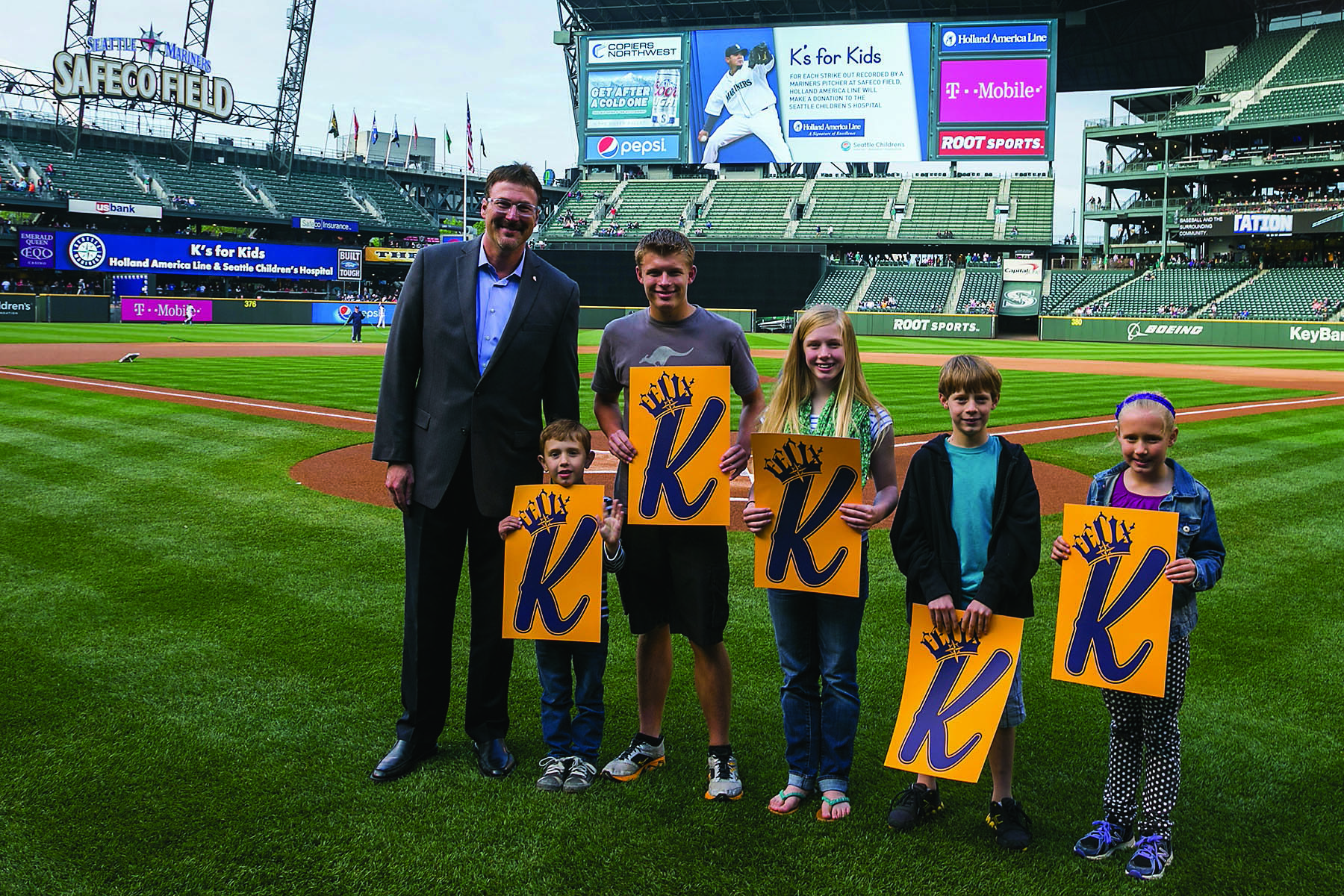 Official sponsor of suite deck at Safeco Field to make a donation for each home game strikeout to uncompensated care fund
Holland America Line announced their new "K's for Kids" donation program with the Seattle Mariners in a pre-game ceremony at Safeco Field on May 29. For every strike out recorded by a Mariners pitcher at Safeco Field through the end of the 2014 season, Holland America Line will make a donation to Seattle Children's Uncompensated Care Fund, with a total commitment of $25,000.
For the past three years, Holland America Line has been a significant supporter of both the Seattle Mariners and Seattle Children's, and the "K's for Kids" partnership is the latest extension of this relationship. In addition to being the official sponsor of the suite deck at Safeco Field, Holland America Line presents the Mariners "Get Well Tour" where Mariners players and the Mariner Moose visit childrenand veterans in Northwest hospitals. The line also donates cruises for raffle prizes at the annual Mariners Fan Appreciation Night.
"Holland America Line is proud to partner with the Seattle Mariners on 'K's for Kids' to benefit Uncompensated Care at Seattle Children's," said Richard Meadows, executive vice president of marketing, sales and guest programs for Holland America Line. "All three organizations share a solid commitment to making a difference in our local community, and this program is a great way to help cheer on the home team and make an impact at the same time."  
 "Holland America Line has been a tremendous supporter over the past few years," said Joe Chard, Seattle Mariners Vice President of Corporate Business and Community Relations. "We are thrilled to team up again on 'K's for Kids' as another way the Mariners support the fine work of Seattle Children's."
Seattle Children's is ranked among the best children's hospitals in the country and serves Washington, Alaska, Idaho and Montana. In 2013, Children's served 123,833 children costing more than $117 million in uncompensated care funds. Donations such as those raised through programs such as "K's  for Kids" are vital to providing this care.
For more information about Holland America Line, contact a travel professional or call 1-877-SAIL-HAL (1-877-724-5425) or visitwww.hollandamerica.com. 
____________________________________________________________
DR. SEUSS BOOKVILLE FAMILY READING VENUE, CAMP OCEAN CHILDREN'S PROGRAM
LATEST ENHANCEMENTS TO CARNIVAL'S FAMILY-FRIENDLY OFFERINGS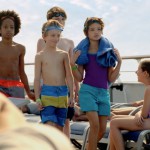 With summer travel season in full swing, Carnival Cruise Lines continues to enhance its family-friendly offerings, introducing the new Dr. Seuss Bookville family reading venue and Camp Ocean marine-themed children's program on Carnival Freedom, along with highly attractive rates for families to make a summer cruise more affordable than ever.
            Recently debuting on Carnival Freedom following a multi-million-dollar makeover, Dr. Seuss Bookville and Camp Ocean featuring more than 200 new ocean-inspired activities are part of a fleetwide rollout of new children's programming designed to build upon Carnival's position as the family cruise leader. Carnival hosts more than 700,000 kids a year – the most of any cruise operator and roughly double what the line carried a decade ago.
            And with rates starting as low as $279 per person for three- to five-day cruises and $429 for voyages of six days or longer, along with special discounts for third and fourth guests in the same stateroom, there's no better time for families to take advantage of the incredible value of a Carnival cruise.
            "Families are an important market to us and with these new family-friendly enhancements, combined with highly attractive summer rates, we're making cruising on Carnival an even greater value while providing kids and their parents an opportunity to create a lifetime of vacation memories together," said Gerry Cahill, Carnival president and CEO. "Seuss at Sea and Camp Ocean are not only wonderful additions to our top-rated children's programs but also provide our valued travel agent partners with a highly effective tool for attracting more families to the 'Fun Ships,' he added. 
Exciting New Family-Friendly Spaces
Part of an exclusive agreement with Dr. Seuss Enterprises, Bookville features iconic décor, colors, shapes and funky furniture inspired by the whimsical world of Dr. Seuss. Here, kids and their families can read beloved Dr. Seuss books or stretch their imagination through fun activities such as arts and crafts, toys and Dr. Seuss-inspired games. Bookville will also be featured on the new Carnival Vista when it debuts in 2016.
 Bookville is part of Seuss at Sea, a fleetwide family, dining and entertainment experience inspired by the amazing world of Dr. Seuss. The program also includes the Green Eggs and Ham Breakfast with the Cat in the Hat and Friends, an interactive reading event called Seuss-a-palooza Story Time, and the Seuss-a-palooza Character Parade along the ships' promenade. 
Camp Ocean is a fun-filled new children's program that immerses children ages 2-11 in the wonders of the sea through fun and engaging experiences, with underwater-colored spaces and energetic, highly trained staff.  Three age-related categories each have their own identity: children ages 2-5 are dubbed "Penguins," those ages 6-8 are called "Stingrays" and 9-11-year-olds are "Sharks."
In addition to fun new spaces – from miniature play igloos for the Penguins to interactive gaming stations for the Sharks – Carnival Freedom's new Camp Ocean facility includes Party Reef, a common area that brings each of the groups together, as well as a breakout room for arts and crafts activities called Creative Cove.  Camp Ocean serves as the venue for a host of new  activities, from educational games such as Under the Sea Mad Libs and Ocean Artifacts Memory Tray to creative arts opportunities like Design Your Own Aquarium and Make Your Own Sailboat.
 Additional Family-Friendly Features
Carnival's "Fun Ships" also offer a host of all-ages entertainment and activities – from Hasbro, The Game Show, where guests are part of the show through larger-than-life adaptations of the company's iconic and popular games to family-friendly performances by hilarious comedians at the Punchliner Comedy Club presented by George Lopez.  
Every Carnival ship also features an exhilarating water slide – with some vessels boasting expansive water parks – as well as game rooms featuring the latest video and arcade games.  Kid-friendly dining choices – from fleetwide 24-hour pizza and ice cream to Guy's Burger Joints developed in tandem with Food Network Star Guy Fieri on select ships – are also available.
And when parents need a little "me" time, there's the Serenity adults-only retreats featured on virtually every Carnival ship. These family friendly offerings are available throughout Carnival's "Fun Ship" fleet which this summer will offer a wide range of three- to eight-day departures from a variety of convenient homeports throughout North America.  Carnival Freedom currently operates five- to eight-day Caribbean cruises from Fort Lauderdale then repositions to Galveston, Texas, for year-round seven-day Caribbean departures beginning in February 2015.
Amenities and facilities vary by ship with fleetwide implementation of Seuss at Sea expected to be completed by 2015 and Camp Ocean by 2016.  Rates are based on interior staterooms on select dates and are subject to change without notice. For additional information, contact any travel agent, call 1-800-CARNIVAL or visit carnival.com.
---