The Dark Knight Rises, Bruce Wayne Reveals the Secrets to Being Batman in The Dark Knight Manual.
Following Christopher Nolan's award-winning film The Dark Knight, Nolan will return to Batman's legend with The Dark Knight Rises-the final installment of The Dark Knight trilogy in theaters on July 20. Just in time for this epic conclusion, Bruce Wayne divulges key sketches, diagrams, observations, and other classified documents about the process of becoming Batman in The Dark Knight Manual from Insight Editions.
For the first time, the Dark Knight's secrets are revealed in The Dark Knight Manual, which details all of Wayne's cutting-edge collaborations with Lucius Fox at Wayne Enterprises. The Manual gives readers unprecedented access to Batman's amazing arsenal featuring numerous documents and items including: designs and upgrades for the Batsuit, the specifications of the Utility Belt, blueprints for the Batcave, detailed dossiers on foes and allies, plans for the Dark Knight's latest vehicles, and much, much more. All these, and a plethora of never-before-published materials, shine a light on how the mysterious Bruce Wayne operates as Gotham City's greatest protector.
The Dark Knight Manual will be available at retailers nationwide in June 2012.
###
Hardcover, $40.00, June 2012
112 pages, More than 35 removable insert items and dossiers
ISBN-13: 978-1-60887-104-9
Insight Editions
BATMAN and all related characters and elements are trademarks of and © DC Comics.
WB SHIELD: ™ & © Warner Bros. Entertainment Inc.
(s12)
About "The Dark Knight Rises"
Warner Bros. Pictures' and Legendary Pictures' "The Dark Knight Rises" is the epic conclusion to filmmaker Christopher Nolan's Batman trilogy.
Leading an all-star international cast, Oscar® winner Christian Bale ("The Fighter") again plays the dual role of Bruce Wayne/Batman. The film also stars Anne Hathaway, as Selina Kyle; Tom Hardy, as Bane; Oscar® winner Marion Cotillard ("La Vie en Rose"), as Miranda Tate; and Joseph Gordon-Levitt, as John Blake.
Returning to the main cast, Oscar® winner Michael Caine ("The Cider House Rules") plays Alfred; Gary Oldman is Commissioner Gordon; and Oscar® winner Morgan Freeman ("Million Dollar Baby") reprises the role of Lucius Fox.
The screenplay is written by Christopher Nolan and Jonathan Nolan, story by Christopher Nolan & David S. Goyer. The film is produced by Emma Thomas, Christopher Nolan and Charles Roven, who previously teamed on "Batman Begins" and the record-breaking blockbuster "The Dark Knight." The executive producers are Benjamin Melniker, Michael E. Uslan, Kevin De La Noy and Thomas Tull, with Jordan Goldberg serving as co-producer. The film is based upon characters appearing in comic books published by DC Comics. Batman was created by Bob Kane.
"The Dark Knight Rises" is a presentation of Warner Bros. Pictures, in association with Legendary Pictures. Slated for release on July 20, 2012, the film will be distributed worldwide by Warner Bros. Pictures, a Warner Bros. Entertainment Company.
About Warner Bros. Consumer Products
Warner Bros. Consumer Products, a Warner Bros. Entertainment Company, is one of the leading licensing and retail merchandising organizations in the world.
_______________________________________________________________
NEW TEEN WEBSITE OFFERS CELEBRITY NEWS
CELEBRITYTEENSCOOP.COM SATISFIES THE CRAVINGS
OF YOUNG FANS WITH THE LATEST CELEBRITY TEEN NEWS AND GOSSIP

Teens everywhere are madly crushing on today's hottest celebs and spending hours scouring the Internet for the latest Hollywood gossip. For the longest time, these adolescent fans had to search countless websites in order to get info on all of their fave stars. However, now teenagers can stay updated on all of their teen idols and Hollywood crushes, thanks to the newly-launched site!

CelebrityTeenScoop.com is a spin off promising to give young readers the same style of news, photos and hot trends of their favorite celebrity teens, from Miley Cyrus and Selena Gomez to Zac Efron and Justin Bieber, along with giveaways for cool swag.

It provides fun and unique stories on today's most popular and talked-about teen starlets. Likewise, CelebrityTeenScoop also conducts exclusive interviews with the hottest teen celebrities. Below are several examples of stories and interviews for your consideration.

CTS chats with Shake It Up stars Bella Thorne and Zendaya at the Walkathon Positivo, a 5K event designed to teach families the importance of exercise and proper nutrition. The two Disney stars gave advice to teens who dream of having their own show.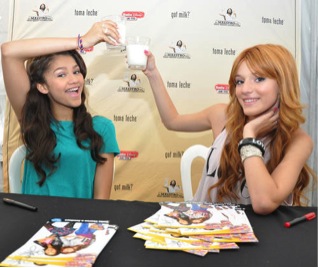 On June 19, CelebrityTeenScoop.com shared how Demi Lovato is glad about her past mistakes. Demi stated, "We need to make mistakes in order to avoid them in the future. I made a lot of mistakes and I've grown into a better person because of it." According to CelebrityTeenScoop.com, the 19-year old singer- who went to rehab to deal with depression, drugs, and cutting issues- is now careful on who she hangs out with, and she is enjoying being on X Factor with Britney Spears, L.A. Reid, and Simon Cowell.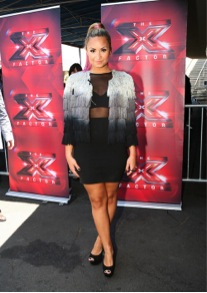 On June 17, CelebrityTeenScoop.com showed Justin Bieber rehearsing for the MuchMusic Video Awards in Toronto and reported, "After dancing around on stage he built up a sweat and ended up taking off his denim jacket." The website added, "He also gave cute little pouts."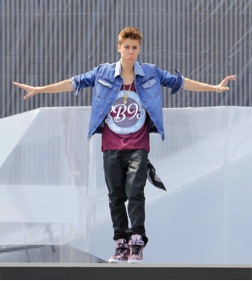 _________________________________________________________________
KIDS K PAGE . . .
Liberty Bottleworks Launches New Kids Bottles with Back to School Art Contest
Winning design will be sold to benefit art program at winner's school 
Liberty Bottleworks is launching a new line of 16 oz. kids bottles, and to celebrate the new kid-specific design, the company is hosting a Back to School Art Contest to give one aspiring artist a chance for their work to be featured on a limited edition Liberty bottle.
The Back to School Art Contest began Monday, July 9 and entries from young artists ages 5-13 - no help from parents allowed -- will be taken through July 20. The winning design will be printed on a limited run of Liberty's new 16 oz. kids bottles and sold on www.libertybottles.com and through participating retailers. The company will donate $7 from each bottle sold to the art program at the winning student's school.
"These new kids bottles have been a lot of fun for our illustrators to design, and we know there are some talented young people out there who can do us one better," said Liberty Co-Founder Ryan Clark. "Plus, we know art programs around the country are struggling to survive and every little bit helps, so it's a chance for the winning artist to make a real difference at their school."
The contest opened at 12:01 a.m. on July 9 and submissions will be accepted through July 20. Entries will be posted on Facebook (www.facebook.com/libertybottleworks) and judged based on the following criteria:
The number of likes an entry receives on Liberty's Facebook page
Best design as decided by Liberty's art staff
Relevance of Back-to-School themed design 
Artwork must be no larger than 8.64" wide by 2.27" tall and must be original. Artists (or their parents, on their behalf!) can enter by submitting to the Liberty Bottleworks Facebook page with the artist's age included in the caption. Entries may also be sent to libertybottleworks@me.com to be posted on the Liberty Facebook page.
Votes will be accepted through July 20 and five finalists will be named on July 21. The winning design will be the one with the most "likes" by July 31, and their design will go into production immediately using Liberty's one-of-a-kind cylindrical digital printer to transfer their art onto the Made-in-the-USA bottles.
The new line of kids bottles from Liberty boast the same features found on the company's 24 and 32 oz. models - BPA-free, recycled aluminum construction, food grade inner coating, tapered neck for easy pouring and dent resistant design - but come in a smaller package. The 16 oz. version will feature Liberty's standard, patent-pending quarter turn cap, while the smaller, soon-to-be-released 12 oz. bottle will come standard with the new sport cap, which is spill proof and easy for younger children to use.
and through retailers around the country.