TEEN TIMES by Cody Hilton
Cody is out of commission and at Cottage Hospital in SB for a few weeks and asked us to include the follolwing stories. Write him at tolifebites@aol.com.
Four New Summer Camps for Teens with Specific Outdoor Activity Interests
New, individual residential camps for teens ages 14 - 17 focused on either Rock Climbing & Mountaineering, Windsurfing/SUP, Photography or High Adventure
A summer camp experience for a teen's favorite outdoor activity taught by expert counselors in the Columbia Gorge of Washington State
Teens that want to focus and improve their skills on the one outdoor activity they enjoy the most have a new opportunity at the The Columbia Gorge Teen Camps this summer.
Unlike most camps - that offer a smattering of various activities each day without a serious focus on any one activity - these four new camps focus exclusively on the one great activity that the teen wants to learn more about and do intensively. If you are a teen who is hooked on a sport like soccer or baseball, these aren't the right camps for you.
Since each camp focuses exclusively on that activity, the counselor isn't doing ten different things each day - and the counselor is an expert at that one activity. Up until now, residential camps focusing on the outdoor specialties have been few and far between.
Four, Special Interest Camps begin this summer from July 7 - August 8 in the beautiful Columbia Gorge in Washington State
This summer (July 7 - August 8) four camps will begin: The Columbia Gorge Windsurf/SUP (Stand Up Paddleboarding) Camp; The Columbia Gorge Rock Climbing and Mountaineering Camp; The Columbia Gorge Photography Camp and The Columbia Gorge High Adventure Camp. All will be restricted to 14-17 year olds. Campers will travel by van to their various activity venues and return to the base each afternoon for dinner, evening program, sleep and breakfast. The base camp is less than an hour and a half from the Portland International Airport, where the campers will be met by the camp vans.
Pioneered by Dr. Robert Hanson, Professor-Emeritus of the Department of Recreation at San Diego State University and seven partners, Dr. Hanson recognized the Columbia Gorge area as the perfect locale for a residential camp dedicated to helping teens pursue their interests in outdoor recreation.
The camps will be based at beautiful Lyle, Washington High School, a few miles upstream from Hood River, the "Mecca" of windsurfing. It's a short drive from snow covered peaks such as Mt. Hood and Mt. Adams. In addition to windsurfing, the Gorge offers tremendous opportunities for paddle sports, mountain biking, hiking, backpacking, rock climbing, and outdoor photography.
Camp counselors who are experts at what they teach
If a teen is going to learn, why not get them the best teachers?
The teen windsurfers and Stand Up Paddleboarders will be instructed and supervised by the staff of Big Winds.the premier windsurf company in the Gorge. The climbers will practice their skills under the watchful eye of members of the Professional Climbers International, including Lynn Hill, Beth Rodden and Kevin Jorgeson, arguably some of the best climbers in the world. Those enrolled in the photography camp will be tutored by award winning outdoor photographers, while the high adventure campers will get a sampling of everything..backpacking, canoeing, mountain biking, climbing and whitewater rafting from highly experienced counselors.
Parents will be pleased to know that safety and supervision are the paramount considerations which have gone into the planning of the camps. Nearly all of the camp leaders are college graduates with certifications galore.
For more information, visit: www.columbiagorgeteencamps.com or call Jan Mayer: (801) 679-9099
---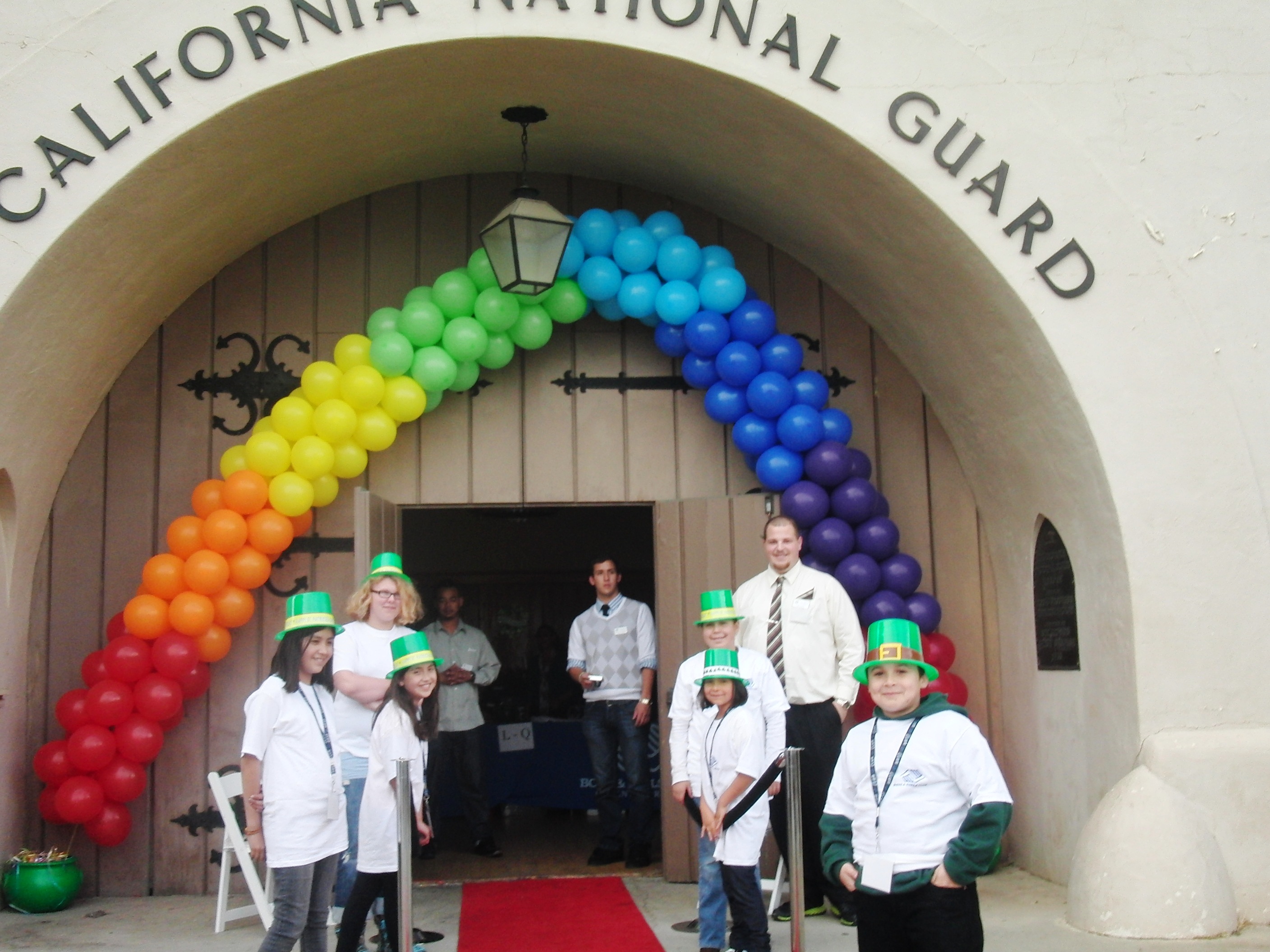 BOYS & GIRLS GIVE 'POT O' GOLD' DINNER ATTENDEES A RED CARPET WELCOME
Story & Photos by Bonnie Carroll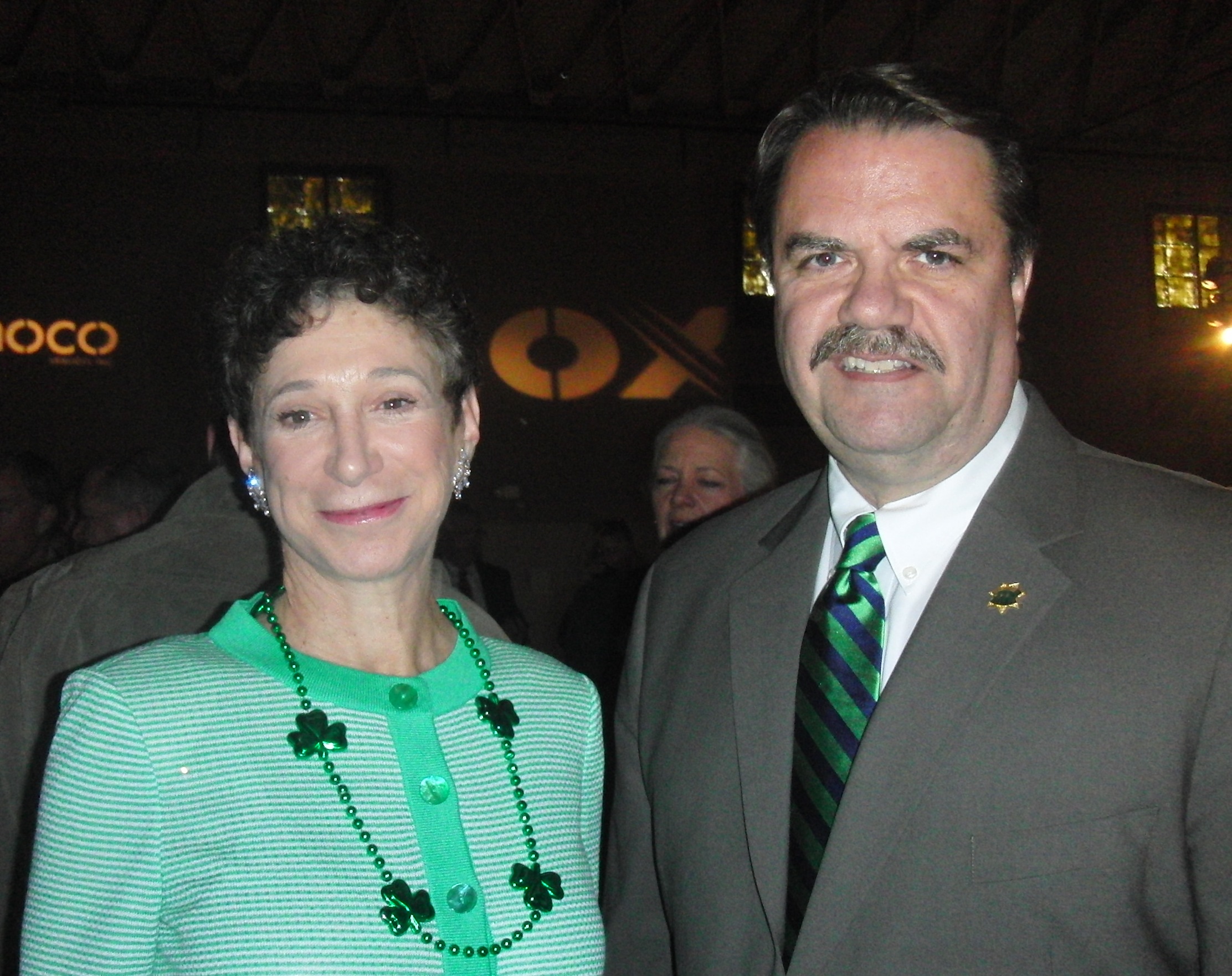 The Boys & Girls Club of Santa Barbara Annual Pot O' Gold Dinner & Auction began with a red carpet welcome from the boys and girls. The Santa Barbara Armory was transformed into a magical scene where guests enjoyed Irish inspired appetizers, fabulous auction items, and enjoyed dinner as District Attorney Joyce Dudley, Sheriff Bill Brown with County Supervisor Salud Carbajal made introductions and lead the pledge of allegiance to the flag.
Lynda Weinman and Bruce Heavin of Lynda.com were presented an award for their support of the Boys & Girls Club by Board President David Edelman. The entertainment was provided by the Seymour Duncan Band and The Claddagh Dance Company gave a performance that would have made St. Patrick smile.
Montecito Bank & Trust, Dickers Outdoor Corporation were major sponsors for the event. Additional sponsors included Venoco, Inc., Chumash Casino, Cox, Tim & Louise Casey, Marborg Industries, David McKeever & Graciela Montgomery, Tom & Sheila Pendiville, Brittingham Family Foundation, "Sweet Shamrocks" Dessert Sponsor, Santa Barbara Building Maintenance, Suzanne Bock, Brown & Brown Insurance. Event support sponsors were Village Modern Foods, Peet's Coffee, Island Brewing Co., LBPS Events, Bryant & Sons, The Tent Merchant, Kick-On Winery. Proceeds support after school, summer and weekend programs at the Boys & Girls Club. For information or donations visit: www.boysgirls.org.
 ______________________________________________
---